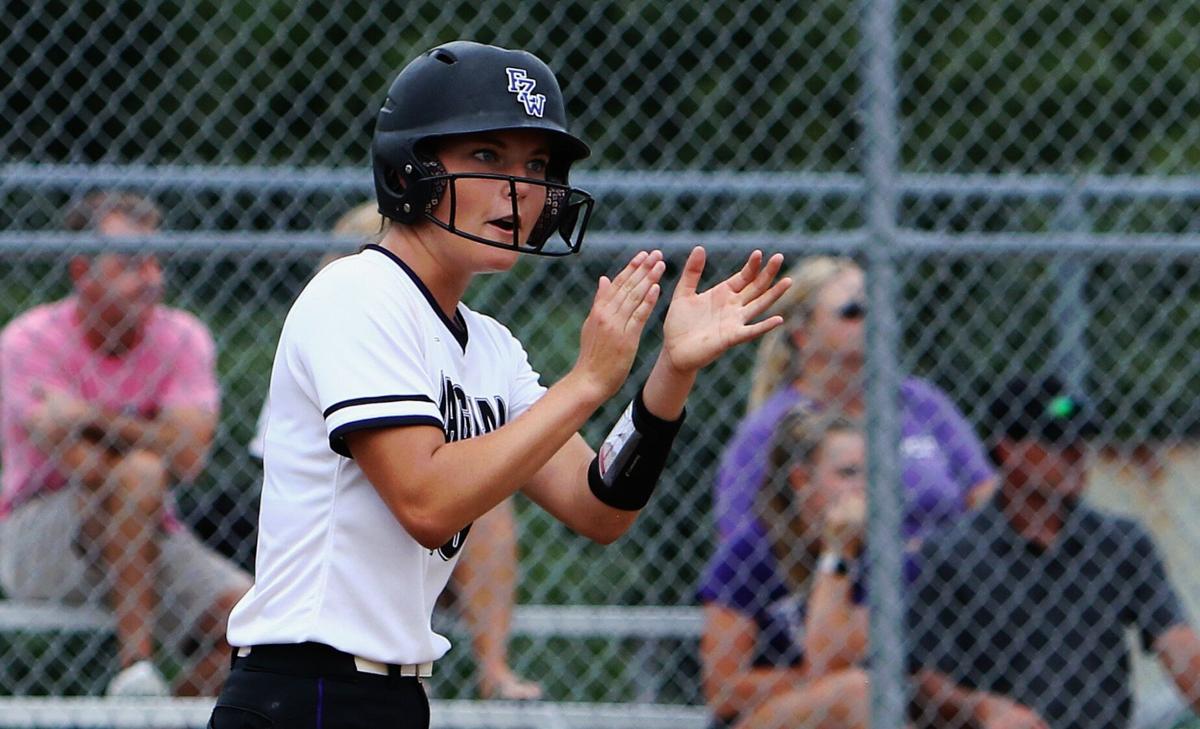 A Fort Zumwalt West senior third baseman who is headed to Mizzou next fall, Crenshaw hit four home runs between three games Friday and Saturday at Seckman's Jerry Joyce softball tournament, including two in a 9-0 win over Hillsboro.
While she's been hitting for average all season, Crenshaw said her power numbers have increased thanks to a little help from her father, Trent.
"The first three games, I wasn't where I needed to be at the plate and I just hit with my dad and he's a magician, I don't know," Crenshaw said. "He just fixed me and everything's been working great ever since. I wasn't getting my front foot down quick enough and once that foot gets down, your hands just go. I didn't get my hands going early enough. Whenever I'm not doing well, I just need to simplify things and he noticed it and we worked on it. Now we're good."
Through eight games, Crenshaw is hitting .650 with a 1.600 slugging percentage, five home runs and 13 RBI.
After going without a home run the first three games for Zumwalt West (7-1), she had five in the Jaguars' next five games.
"I guess locked in would be the term," Jaguars coach Ryan Oetting said. "She's been off to a great start since day one, so it's no surprise. With her work ethic and who she is, that's kind of what you'd expect from her. She's our catalyst. She's helped us a lot here and she's been helping us the last couple of days. Her success gives us a huge confidence boost on the field."
Zumwalt West outscored Cape Central 16-11 to finish third Saturday in Seckman's tournament. In that game, she was on base four times with a hit, two walks and a hit by pitch. She also added two runs scored.
The Jaguars are off to a 7-1 start for the second consecutive season, as well.
Couple Zumwalt West's 8.3 runs per game along with junior Lydia Feiste's pitching success — a 5-0 record and a 1.88 earned run average — and it's easy to see why Crenshaw's optimism abounds.
"It feels great because Lydia is pitching awesome and our defense is playing so well," Crenshaw said. "Our offense is still getting up there. We need to work on a few things still. Once we get locked in offensively as a team, we'll be unstoppable."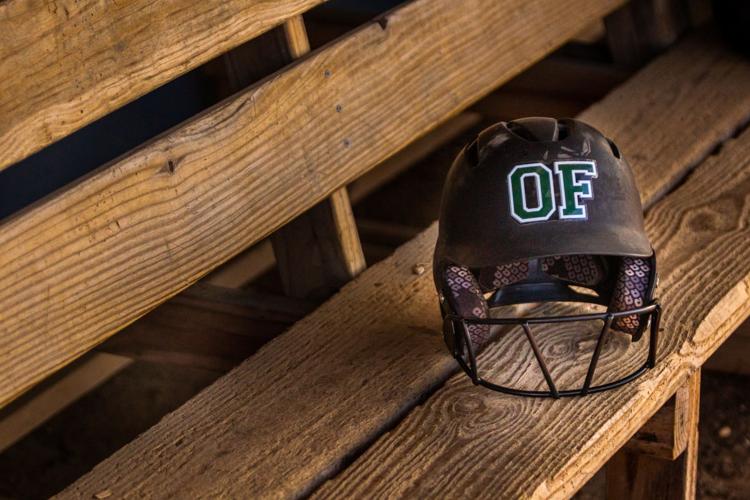 ORCHARD FARM POSTPONES GAME BECAUSE OF COVID
Orchard Farm athletics director Eric Schroer said the school's softball game Tuesday against St. Charles has been postponed because of a positive coronavirus test for someone in relation to the team.
"There has been a confirmed positive with a student, so there will have to be some rescheduling that will have to take place," Schroer said. "We're working through that process. That decision will be left up to our nurse, who will coordinate with the St. Charles County health department. They'll determine what students will be out and for how long. We do anticipate rescheduling a couple of games over the next couple of weeks."
The Eagles (1-4) played a pair of games last week, winning 12-7 at St. Charles West on Sept. 8 and losing 10-1 at home Sept. 10 in a pair of Gateway Athletic Conference North Division games.
Next week, Orchard Farm is scheduled to play Sept. 22 at Warrenton and Sept. 24 against Lutheran St. Charles, but Schroer said those contests remain up in the air as to whether they will be played as scheduled.
"We will be proceeding with caution, doing everything that we're asked to do," Schroer said. "Our plan is to follow the guidance of the health department and we believe that will allow us to get the season going again after a brief break. We'll try to get back on track."
STRONG START HAS OPTIMISM HIGH AT JEFFERSON
Jeffersonis off to a 4-1 start with wins over Fredricktown, Herculaneum (twice) and Chaffee, games in which it has averaged 12.7 runs a game. It's the program's best start since 5-0 in 2016.
The Blue Jays' only loss came in a Jefferson County Athletics Association game against Windsor.
"We haven't had a start like this in a really long time so this feels really good," senior infielder Maggie Brunke said. "It really gives us all high hopes for the future. We know we have to keep this going and it's going to take effort from everybody to do that."
Leading the way is senior catcher Catryn Cattoor (.786 average, 1.286 slugging, three doubles, two triples, six home runs), a Post-Dispatch All-Metro third-team selection last season. Cattoor's average is the best in the area.
Junior infielder Cameron Menke (.545, one home run, seven RBI) and Brunke (.316) make Jefferson's offense even deeper.
"I think I'm playing pretty good both defensively and offensively," Brunke said. "In previous years, I haven't done too well hitting, but it's all been coming together pretty well this year."
• Thursday was a big day for four-hit games among area players. Sullivan's Madyson Stahl and Jefferson's Cattoor both accomplished the feat to help their respective teams earn victories. Other area players to reach base with four hits in a game this season are: Fort Zumwalt South's Sami Picha and Katy Mawer, Seckman's Sophie Greenfield, Troy's Tori Hatton and Holt's Lexy Smith.
• After a slow start, Washington has caught fire. The Blue Jays (7-4) won the team's seventh in a row Saturday in defeating Howell Central 3-1 to capture the Howell Central Tournament. Other wins at the event came over Northwest-Cedar Hill and Winfield.
• Among tournaments involving area teams is the Fort Zumwalt East tournament, which is scheduled to feature two pools of three teams each. In one pool will be Fox, St. Charles and Zumwalt East. In the other: Lutheran St. Charles, St. Charles West and Zumwalt North. The championship game is scheduled for 11 a.m. Saturday at Zumwalt East. Francis Howell Central and Sullivan will head to Binder Park in Jefferson City to take part in a 16-team event. The championship game there is scheduled for 2:45 p.m. Saturday.
STLHighSchoolSports.com is the most comprehensive source of stats, scores and stories from any and all area high schools.