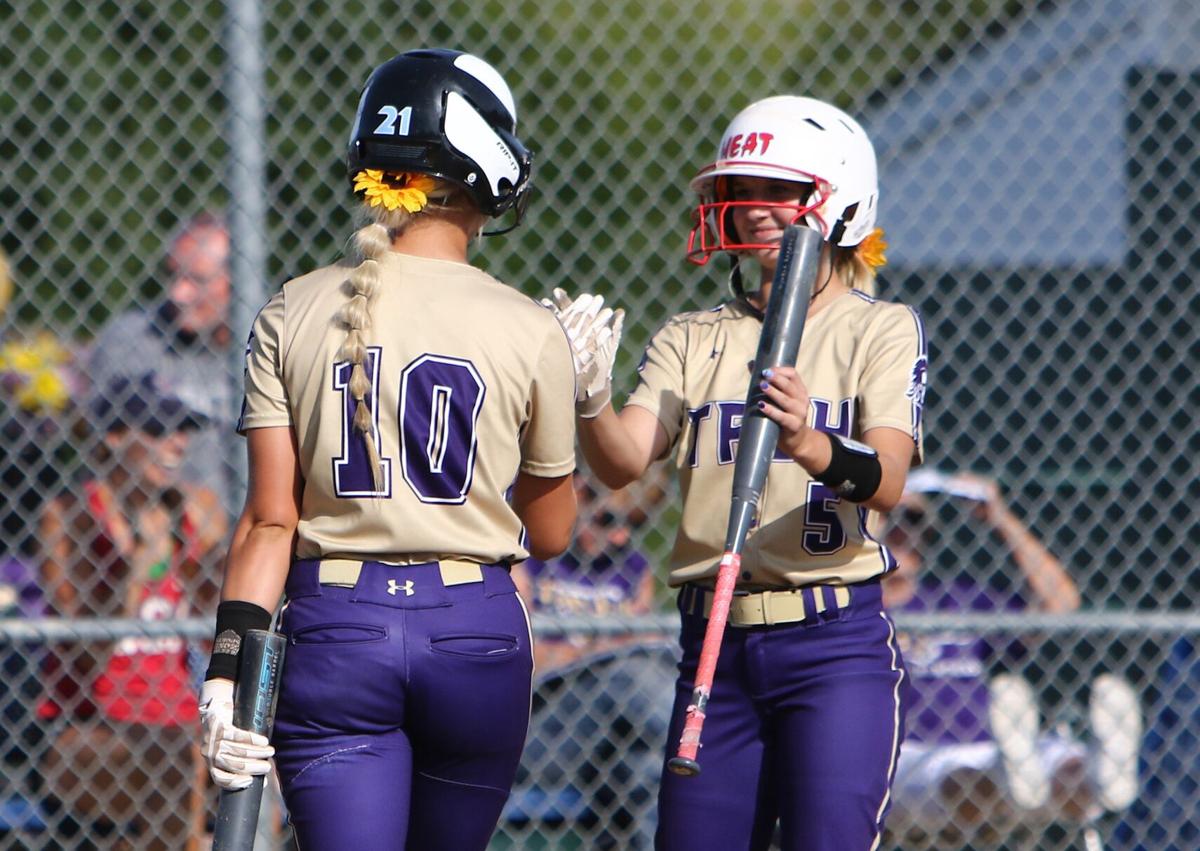 The Missouri State High School Activities Association is offering fall high school softball programs a one-time chance to do something different because of the coronavirus pandemic — even though it looks like there might not be any takers.
STLhighschoolSPORTS.com rankings - 9/7/2020 Large schoolsLast Week1. Troy Buchanan (4-1)42. Fort Zumwalt West (2-0)33. Northwest Cedar Hill (4…
Fall softball teams have been given options to compete in the current fall season; the alternative fall season from March 12 to May 1 in 2021; and also the traditional spring season, where a school that usually competes in the fall could play for a spring title in this school year only.
The MSHSAA spring softball season in 2021 is scheduled to run from March 15 through the state tournament May 20-21.
Several St. Louis County schools already have opted out of fall sports, including softball. Even with fewer schools competing, MSHSAA communications director Jason West said the state's plan likely is to play an expanded fall state tournament with five classifications, a bump up from the four-classification system that has been used since 1996.
MSHSAA announced Friday it will release softball districts and classifications Sept. 21, one month past the date listed in the official state handbook and less than one month before district tournaments are scheduled to begin Oct. 13. 
"Classifications and district assignments will be made based on the schools participating that particular postseason," West said in an email. "Once those assignments are made, there are no plans on redrawing anything at this time. The plan is (for five classes), but we'll see how many schools are competing this fall. That may change."
Suburban Conference schools Pattonville, Ritenour, Hazelwood West, Hazelwood Central, Hazelwood East, McCluer, McCluer North, Riverview Gardens and University City all have opted for the alternative fall schedule.
Pattonville athletics director Jason Sellers said that group of teams have begun scheduling games for an alternative fall season rather than joining MSHSAA's established spring season, which normally is played by smaller schools in rural areas of Missouri.
"We are committed to the alternative fall, run by MSHSAA," Sellers said. "The old Suburban North is kind of doing their own five-week thing, then doing a normal spring. We will play some games with them, but then play against other schools once that five weeks is over. We haven't committed to the spring in either case — alternative spring or normal. We're going to see how this all plays out. Nothing is yet determined on our end for what sports will look like in (traditional) spring."
Summit coach Doug Robinson said his team is conducting daily practices to have players ready to hit the ground running if it gets to return for the fall season.
Robinson said the Falcons have a six-game schedule between Oct. 1 and Oct. 12 that would lead into district tournament play.
"We're following all of the guidelines that the Rockwood School District and the St. Louis County executive has set forth," Robinson said. "I hope that we can soon move into a phase that will allow us to start playing games. In the meantime, my girls are working hard to prepare themselves for competition in the near future."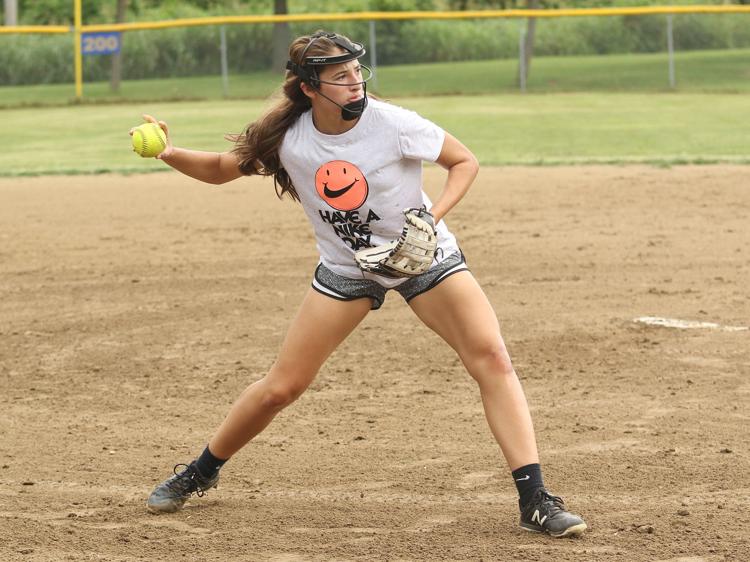 ST. PIUS X READY TO HIT THE FIELD
The St. Pius X softball team is set for its season opener — just 12 days later than originally planned.
The Lancers are scheduled to play host to Saxony Lutheran at 4 p.m. Tuesday.
They were supposed to open the season Aug. 28-29 in the Notre Dame Tournament, which was canceled because of St. Louis County's restrictions regarding the coronavirus pandemic.
Weather postponed the Saxony game, originally scheduled for last week, to Tuesday. Another scheduled game against St. Vincent was canceled because the Perryville school is not fielding a team this season.
"I think we're going to be well rested going into Tuesday," Lancers coach Kevin Halley said. "The kids are ready, they're in a good place. We're going to get some swings in Monday to be ready to go."
Back to lead the way for St. Pius is senior AJ Agers.
Last year, Agers had a 11-4 pitching record with a 1.96 earned run average, and she also hit .509 with nine doubles, four triples, two home runs and 21 RBI.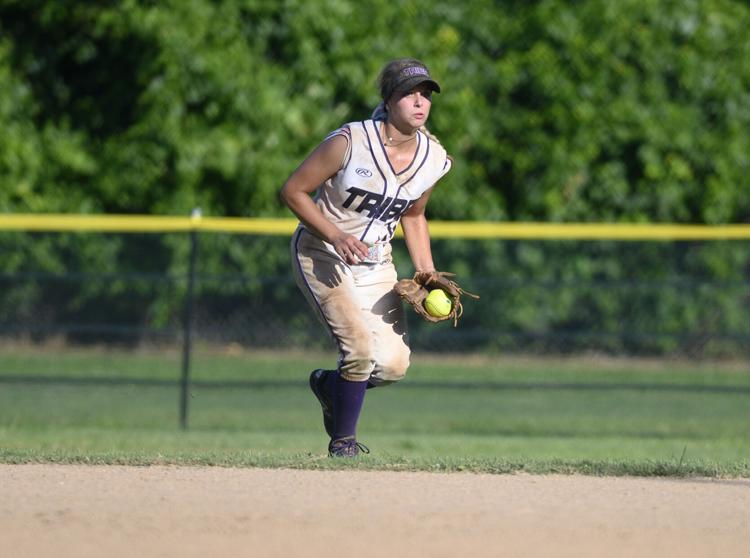 ROBINSON'S SOLID START CONTINUES
The Fort Zumwalt South freshman infielder leads the Bulldogs in several offensive categories such as average (.583), slugging percentage (1.833), doubles (three), home runs (four) and RBI (five).
All seven of her hits have been for extra bases.
Robinson has also done well in the pitcher's circle, earning a save in three innings for the Bulldogs (2-3). She has yet to allow an earned run.
"Zoey has been an incredible addition to the team this year," Zumwalt South coach Sam Womack said. "She is an extremely talented hitter and we have no doubt she will make a huge difference for the softball program not only this year, but for the next three as well. We are so excited to have her. As far as pitching goes, she makes a great late in-game pitcher as she can throw some seriously nasty stuff to get hitters off-balance and out of rhythm."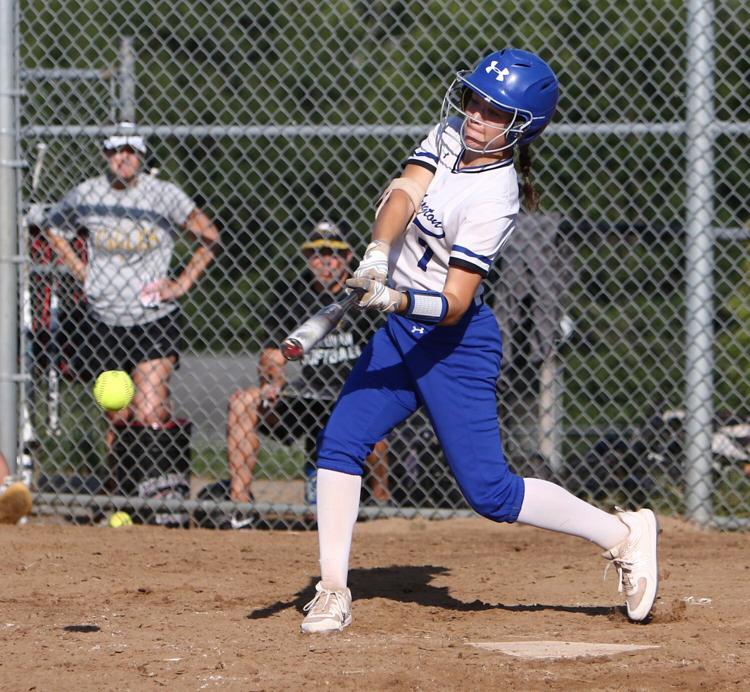 FRESHMEN KEEPING BLUE JAYS IN GAMES
Washington lost each of its first four games but has been competitive in nearly every one thanks to a pair of young pitchers.
A trio of one-run losses have come at the hands of Hickman, Troy Buchanan and Sullivan and have given head coach Philip King reason for optimism.
"They are both leading the way as freshman pitchers," King said. "They are both two of the best pitchers I have coached in my 13 years of coaching varsity softball. Their great pitching has kept us in all the games while our offense got off to a slow start. When they are not pitching, they have contributed with great defense at first and third."
When not in the circle, Brown plays third base and Gerling plays first.
Brown owns a 1-1 record with a .91 earned run average in 15 1/3 innings while Gerling is 0-2 with a 1.58 ERA in 13 1/3 innings.
Brown's win came Sept. 2 in a 12-0 shutout of Fort Zumwalt East.
STLHighSchoolSports.com is the most comprehensive source of stats, scores and stories from any and all area high schools.