Sophia Weirich is a gamer — in every sense of the word.
It's easy to see that on the softball diamond, where the junior catcher has done her part to help lead Sullivan (20-9) into the Class 3 state championship game against Savannah (18-1) at 6 p.m. Friday at Killian Sports Complex in Springfield.
"She is just so calm and she never gets rattled," Sullivan coach Ashley Crump said. "She just never loses her cool and she always keeps her composure. Just being around her, you can feel the calmness surrounding her. She's an awesome kid."
What's less obvious is Weirich likes to use her off-field free time in the world of online gaming.
She said she particularly enjoys playing Minecraft and Among Us.
"I really like video games," Weirich said. "I like having softball as my activity to keep my body strong, but then I have video games where I can relax and take my mind off everything."
Weirch's strong focus on softball is a major reason the Eagles are one victory from the first state title in program history.
She has hit for a .425 average — third-best in a potent lineup — with nine doubles, one triple, two home runs and 28 RBI to help the Eagles into their third state final in five seasons.
Those numbers are an improvement from a .310 batting average last season with only nine fewer at-bats and 10 more RBI. Weirich's also walked 11 times this season with only nine strikeouts.
"She is hitting the ball hard," Crump said. "She has worked her tail off in the offseason — catching lessons, hitting lessons, all of it. She's a phenomenal kid with a phenomenal work ethic and I would not want anybody else back there this year."
Definitely, Weirich has taken over for the Eagles as her preferred position of catcher this season after playing in the outfield as a sophomore.
Last season, then-freshman Kayla Ulrich — now Sullivan's starting shortstop — played behind the plate. Weirich said it was in the best interest for the team a year ago and was motivated to improve.
"I knew that KU had a little more confidence than me at the time," Weirich said. "I knew that she deserved that spot, but I also knew that I needed to grow more and come in and bring my best to the team this year. I have gotten much stronger mentally. I've worked harder to be (physically) stronger. Doing that really helped me mentally. I'm a varsity starter now, it's amazing and a dream come true."
In Saturday's 4-1 state semifinal victory against Bowling Green, Weirich made a play at the plate to cut down a runner in the bottom of the first inning.
Hitting out of the cleanup spot, she hit two sharp line drives, including an RBI single that staked Sullivan to a 1-0 lead it never relinquished.
"Sophie has worked really hard this year to take over the catching position," Ulrich said. "She is much more confident in her position this year and it has definitely helped the team in allowing us to put out our best defense and to know that she is going to do anything she can to help the team. She always gives 100 percent and is a great leader behind the plate."
SOFTBALL STATE CHAMPIONSHIP PREVIEWS
Softball state championship preview capsules
Webster Groves Statesmen vs. Webb City Cardinals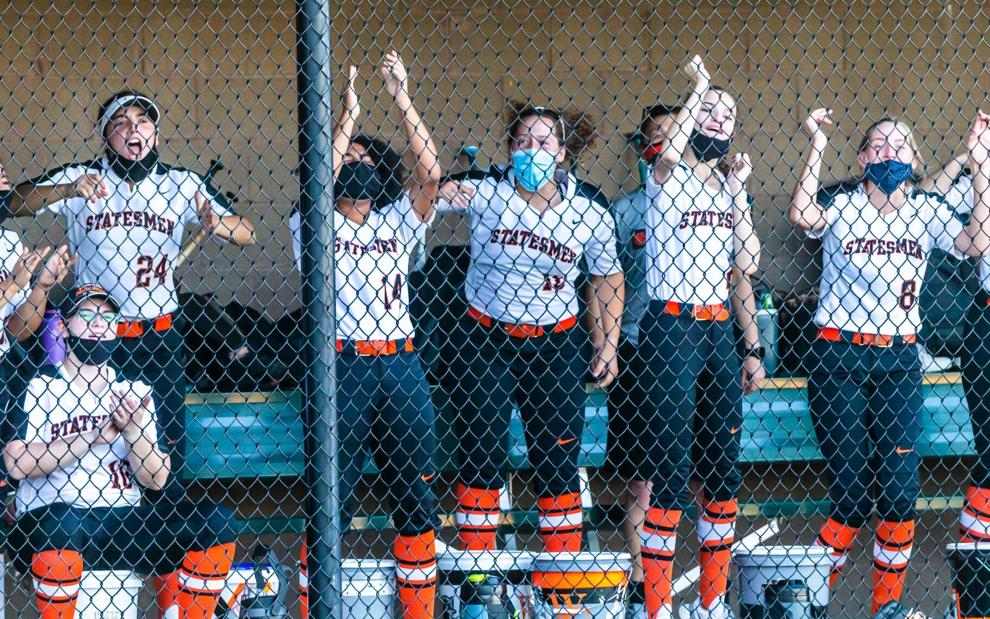 What: Class 4 state championship
When, where: 10 a.m. Friday, Killian Sports Complex, Springfield.
Semifinal scores: Webster Groves 4, Summit 3 (9 innings); Webb City 10, Platte County 2.
Best state tournament finish: Webster Groves, quarterfinals (2019); Webb City, champion (2004, 2007).
Last state tournament appearance: Webster Groves, 2019 (quarterfinals; lost 18-8 to Northwest Cedar Hill); Webb City, 2019 (sectionals; lost 2-0 to Raymore-Peculiar).
Head to head: Teams have not met since 1999, if ever.
About Webster Groves: This is second season in a row Statesmen have made postseason program history, reaching their first title game after last season setting a program best by making the quarterfinals. Previously, they won district titles in 1981 and from 2011-13 but advanced no further. … Senior catcher Hannah Jansen leads team in hitting (.609 average, three home runs, 39 RBI). … Senior pitcher Maddie Buske is 11-1 record with a 1.39 earned run average in 75 1/3 innings. She has 103 strikeouts.
About Webb City: The Cardinals' appearance in the title game is their deepest postseason run since making the Class 4 quarterfinals in 2017. … This year will mark the 10th time the program will end its season with a state trophy as Webb City has Class 3 state titles in 2004 and 2007 in its collection. … Senior pitcher Brynna Cupp is doing it all for the Cardinals. She leads the team in hitting with a .454 average, 16 home runs and 45 RBI, and also owns a 23-5 pitching record with a 2.12 earned run average in 172 innings.
Sullivan Eagles vs. Savannah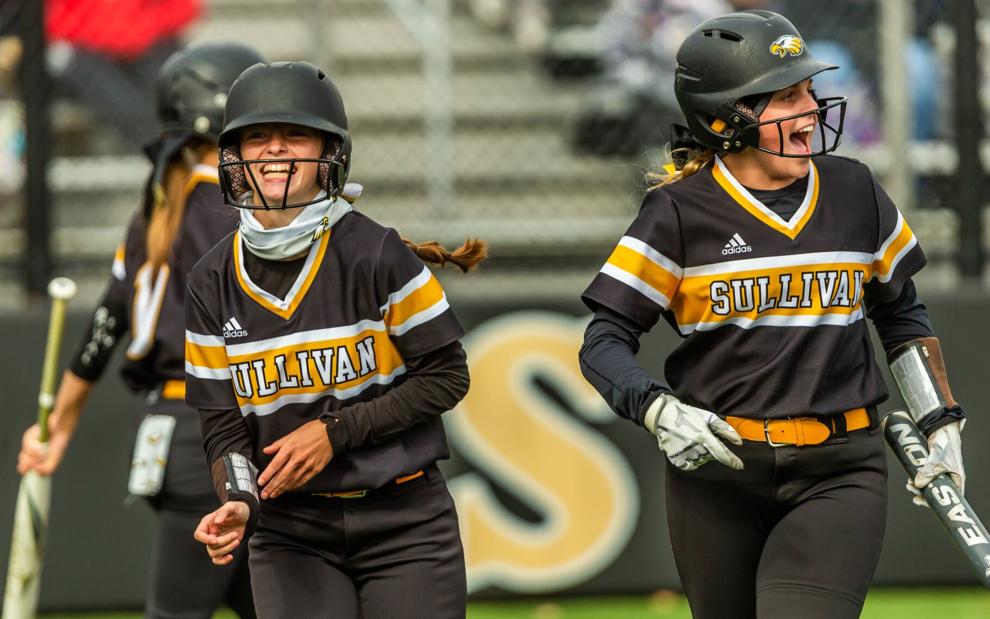 What: Class 3 state championship
When, where: 6 p.m. Friday, Killian Sports Complex, Springfield.
Semifinal scores: Sullivan 4, Bowling Green 1; Savannah 1, Blair Oaks 0.
Best state tournament finish: Sullivan, runner-up (2003, 2016, 2019); Savannah, third place (2019).
Last state tournament appearance: Sullivan, 2019 (runner-up; lost 3-1 to Helias in Class 3 final); Savannah, 2019 (semifinals; beat Incarnate Word 5-4 to finish third).
Head to head: Sullivan leads series 1-0 in games since 1999. Sullivan beat Savannah 10-2 in state semifinal in 2019.
About Sullivan: Senior Hanna Johanning leads the Eagles in hitting at .476 with eight home runs and 38 RBI. She also is part of a one-two pitching punch as she owns a 10-4 record with a 2.61 earned run average in 85 2/3 innings while Jaedin Blankenship is 10-5 with an identical 2.61 ERA in 77 2/3 innings.
About Savannah: In first state final. … Savannah beat Blair Oaks on the road in semifinals on a home run by Kaia Calloway, its only hit of the game, with one out in the sixth inning of a scoreless game. ... Junior second baseman Ella Bruner leads team in hitting with a .568 average, senior first baseman Maddelyn Graves has a team-high four home runs and sophomore third baseman Haley Noland has a team-best 26 RBI. ... Senior Kenzie Schopfer (14-1 record, .76 ERA) is the Savannah's leader in the circle.