WATERLOO — Highland High sophomore Kelly Fuller already has earned a nickname.
Despite just 10 at-bats this season.
"We call her double trouble," senior infielder Sydney Parkerson said. "She likes to hit doubles."
Actually, Crunch Time Kelly might be more appropriate.
Fuller ripped a two-run single in the seventh inning to break open a close game as Highland knocked off Waterloo 3-0 in the Class 3A Sectional 8 championship Thursday at Waterloo High.
Highland (22-1) advanced to the Mattoon Super-Sectional where it will face Chatham Glenwood (16-11) in an elite eight contest at 4:30 p.m. Monday at Mattoon High.
Highland, which won its first 18 games of the season, will be searching for its first state semifinal berth.
The talent-rich Bulldogs have come up with a series of huge efforts from their role players during the record-setting run.
Fuller stepped into spotlight in the 90-degree heat Thursday.
The catcher spent most of the season as a junior varsity player and was brought up to the top squad last month as an extra bat off the bench. She had six hits in nine trips to the plate — including two doubles — prior to the sectional final.
"She can hit, I just can't find a (regular) spot for her," Highland coach Glenn Nicholls said. "When I finally got her in she got a double. Then another double. And she was squaring up everything, too."
With Highland nursing a 1-0 lead in the top of the seventh, Nicholls called upon Fuller with runners on second and third and no one out.
She promptly laced the second pitch from Waterloo starter Ashley Steinhardt up the middle to push the lead to 3-0.
"My teammates helped me, they told me where she was throwing and what to expect," Fuller said. "They said she threw basically up the middle or inside and I just waited for the right one."
Fuller wasn't the only new-found heroine in this contest. Junior outfielder/designated player Breanna Habermehl made a nifty running catch of a sinking line drive off the bat of Waterloo's Taylor Wilson with two on base to end the fifth inning. Habermehl took a calculated gamble and simply outran the ball. Waterloo (17-11) would have grabbed a 2-1 lead had she come up empty.
"I was kind of scared because something got into my eye for a second," Habermehl said. "It went blurry for a second. But I just kept going hard."
Habermehl does not hit in the lineup and is normally just used for her defense. She doesn't mind the non-offensive role.
"If I'm in the game, I'm in the game," she said. "And I'm happy."
Added Nicholls, "She's our flex player and she's out there because she can go get a ball."
Highland third sacker Maddie Trauernicht began the parade of postseason standouts with a three-run homer in a 5-1 win over previously unbeaten Marion on Wednesday. It was her first round tripper of the year.
Fuller and Habermehl joined the club Thursday.
Highland senior ace Sam Miener continued her amazing run with a six-hit shutout. Although not as dominant as in the past, she showed the ability to work out of several jams.
Waterloo put its leadoff hitter on in four innings and had numerous chances to score. Miener struck out 10 and did not walk a batter. She surrendered a leadoff triple to Maddie Davis in the second. The Highland defense then recorded a double play when Davis was thrown out at the plate by first baseman Maggie Grohmann, who took a toss from Trauernicht at third and then fired a strike home to Faith Hickam, who made applied the tag.
"I was a little tired, but mentally, I was fine," said Meiner, who improved to 21-0 and lowered her ERA to 0.08.
Miener was coming off a four-hitter in the win over Marion just 24 hours earlier.
Highland bolted to a 1-0 lead in the first on singles by Maci Miles and Emma Strubinger and a run-scoring groundout from Miener. Grohmann, who went 3-for-3, started the seventh inning outburst with a double. Sophie Parkerson followed with a single to set the stage for Fuller's heroics.
Waterloo's Steinhardt also threw well, limiting Highland to one run on five hits over the first six innings.
"We were able to get runners on, we had our opportunities," Waterloo coach Matt Mason said. "Just couldn't get the big hit. But I was happy with the way the girls battled."
Class 3A Sectional 8 softball final: Highland 3, Waterloo 0
Highland vs. Waterloo softball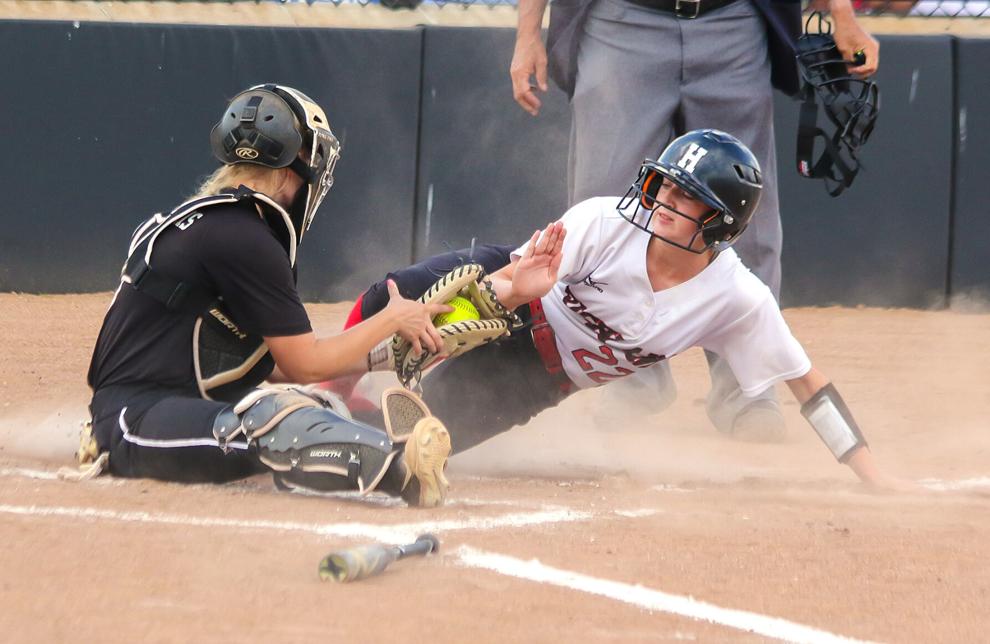 Highland vs. Waterloo softball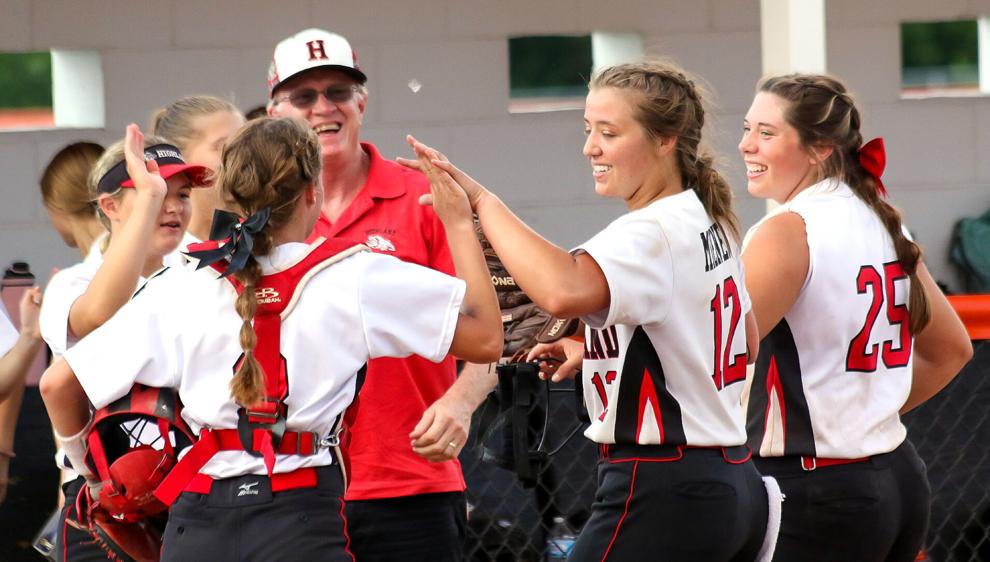 Highland vs. Waterloo softball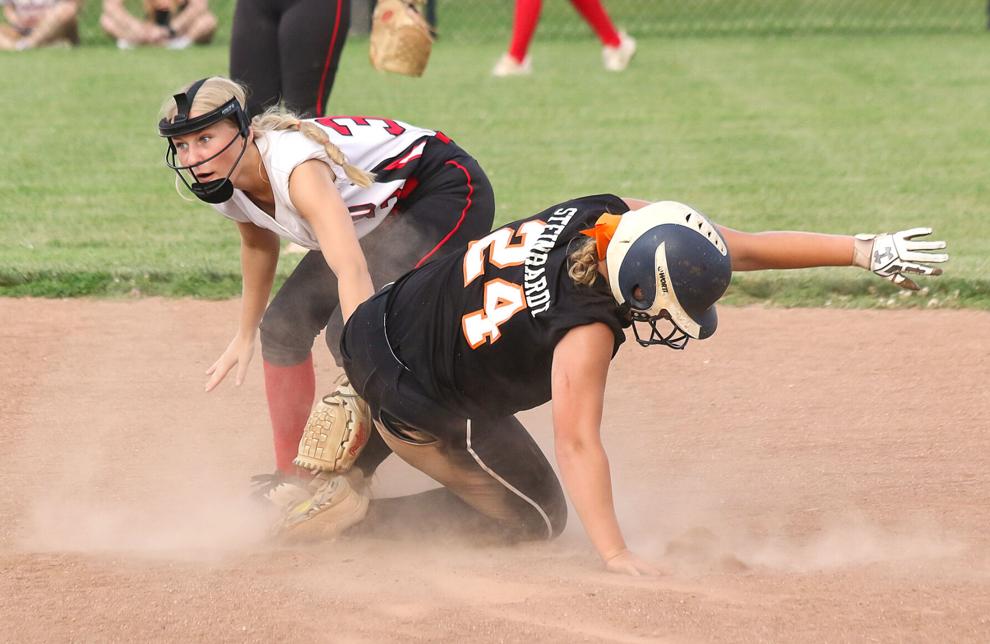 Highland vs. Waterloo softball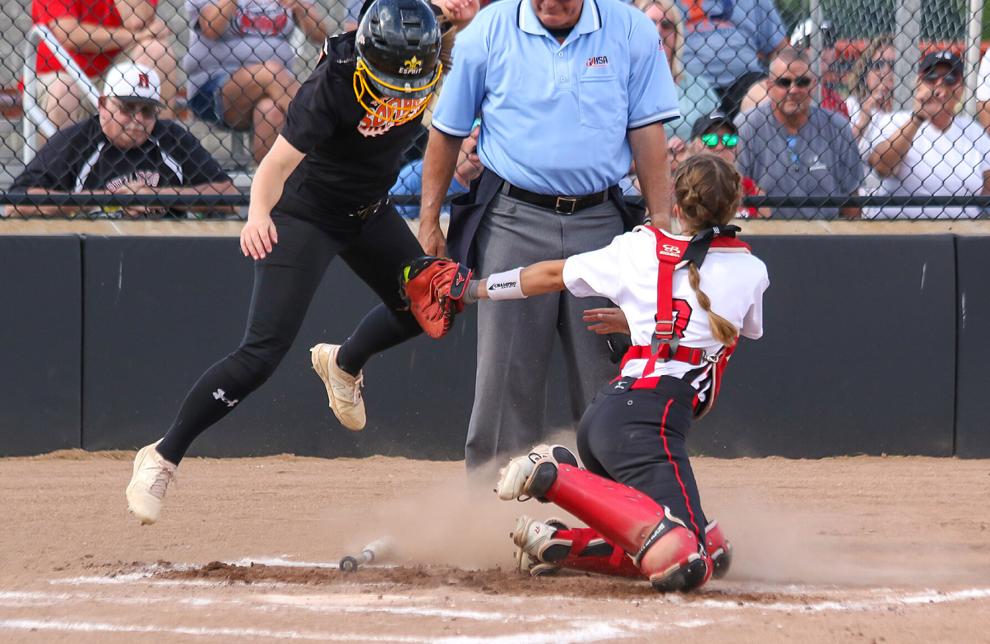 Highland vs. Waterloo softball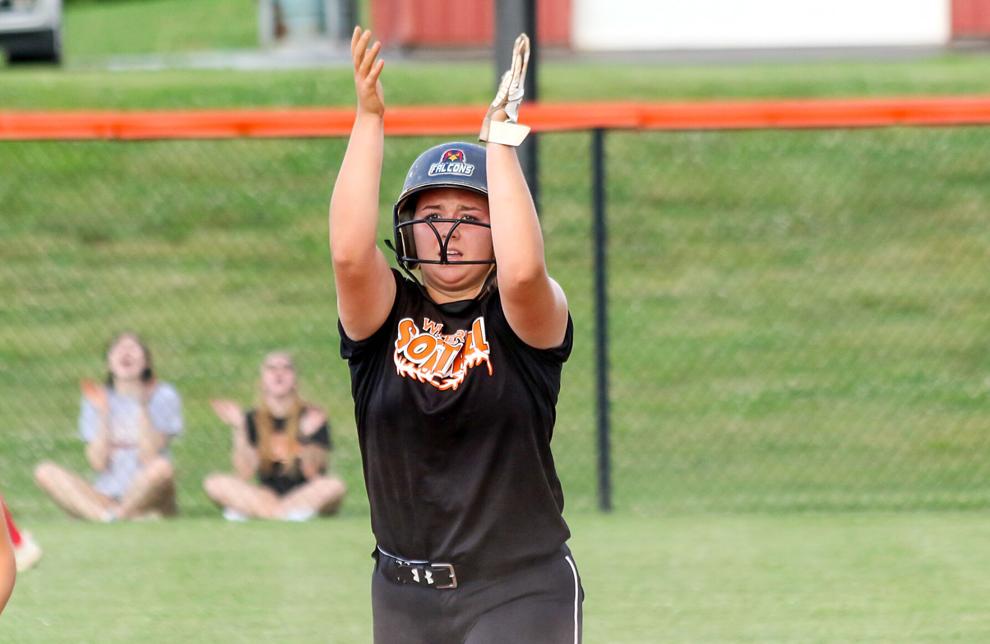 Highland vs. Waterloo softball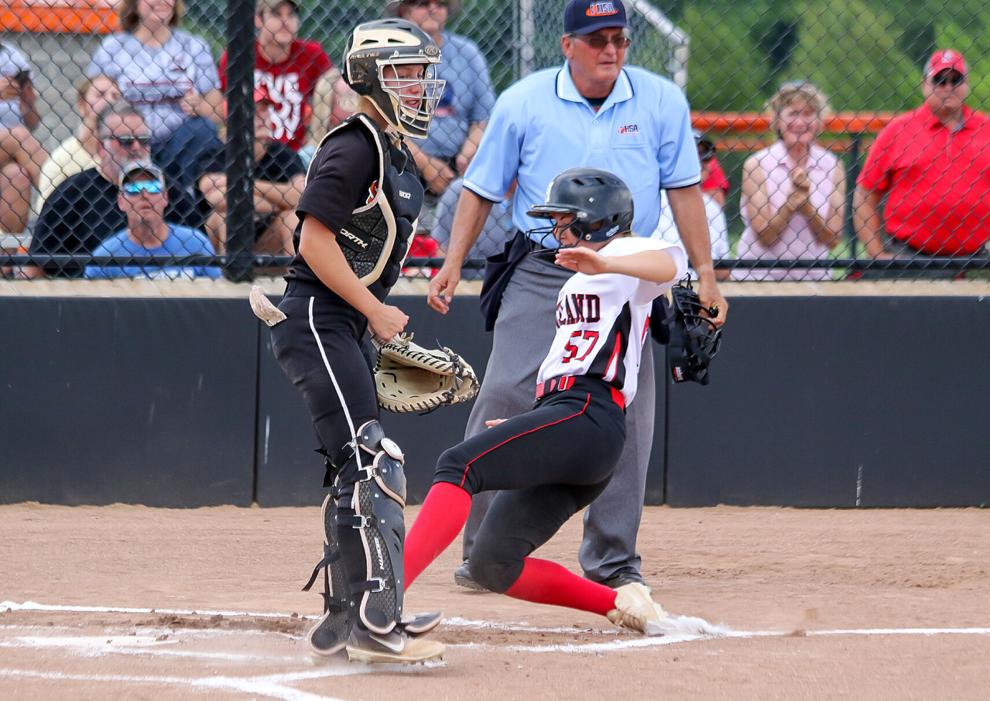 Highland vs. Waterloo softball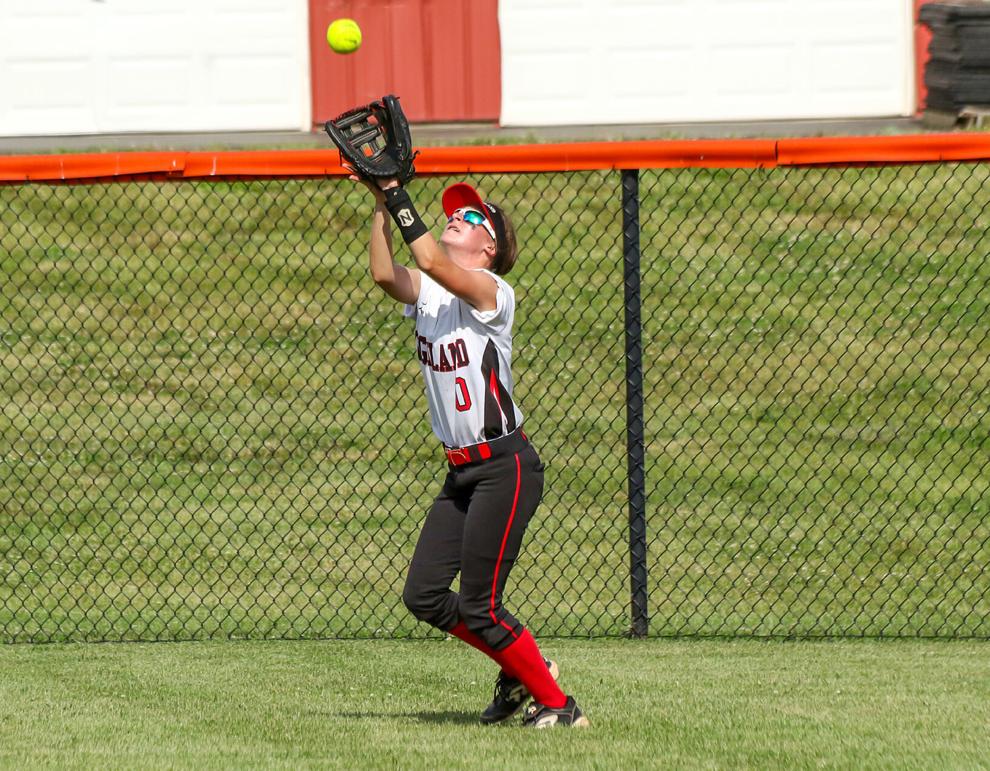 Highland vs. Waterloo softball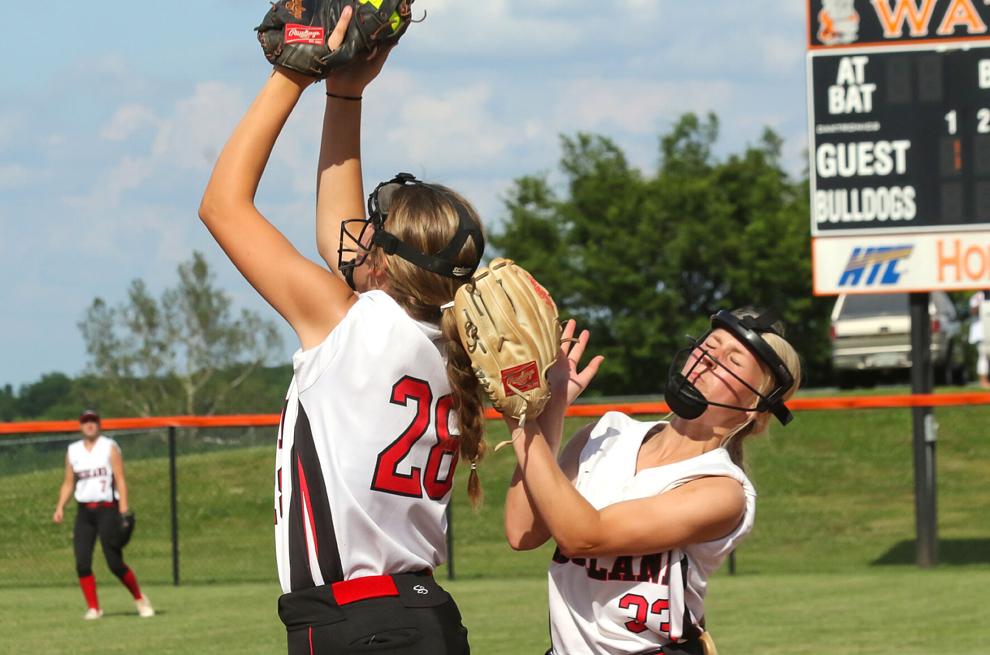 Highland vs. Waterloo softball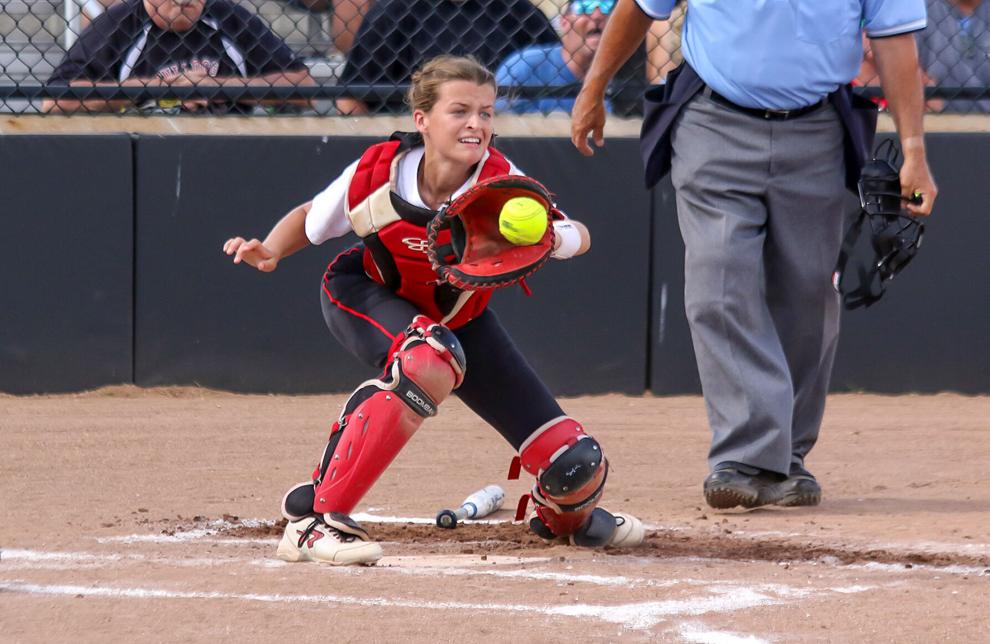 Highland vs. Waterloo softball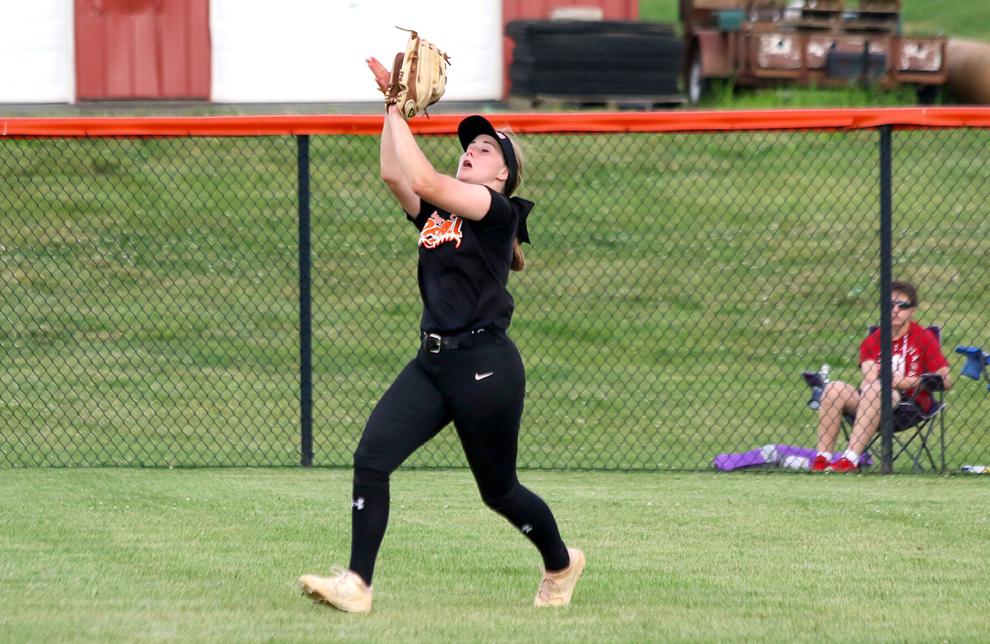 Highland vs. Waterloo softball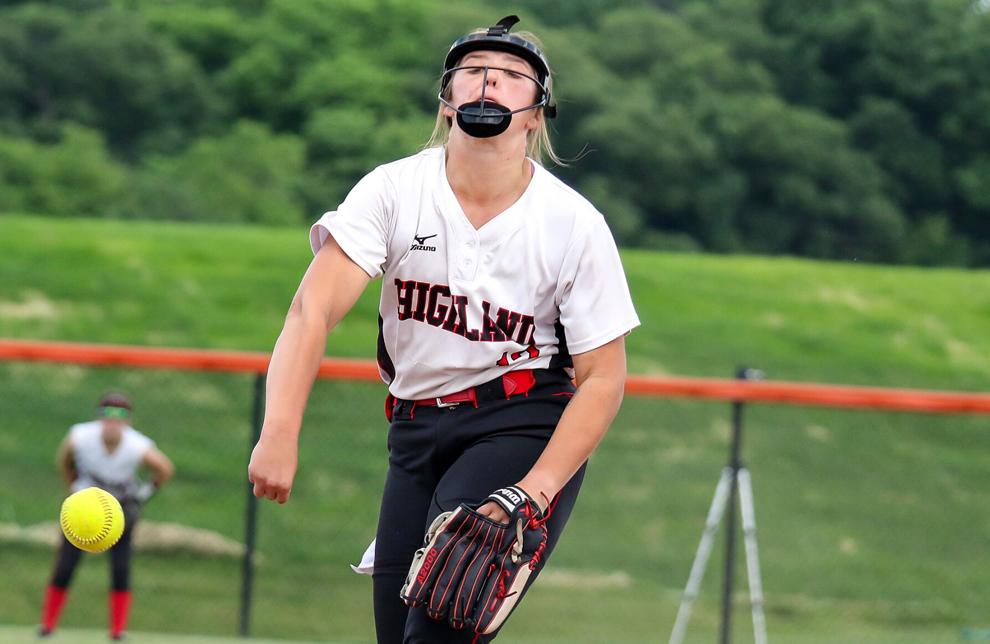 Highland vs. Waterloo softball
Highland vs. Waterloo softball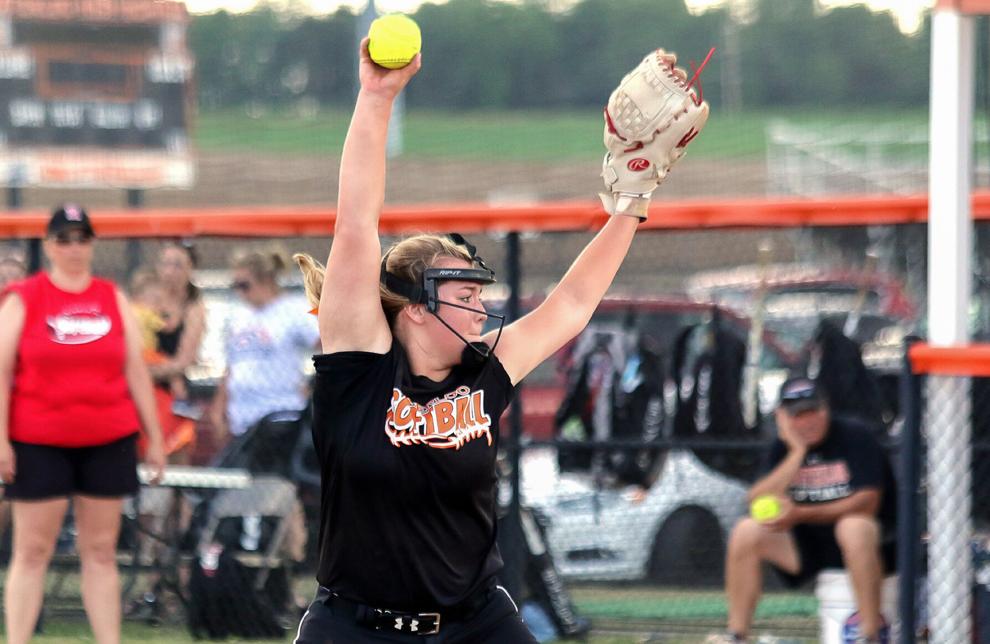 Highland vs. Waterloo softball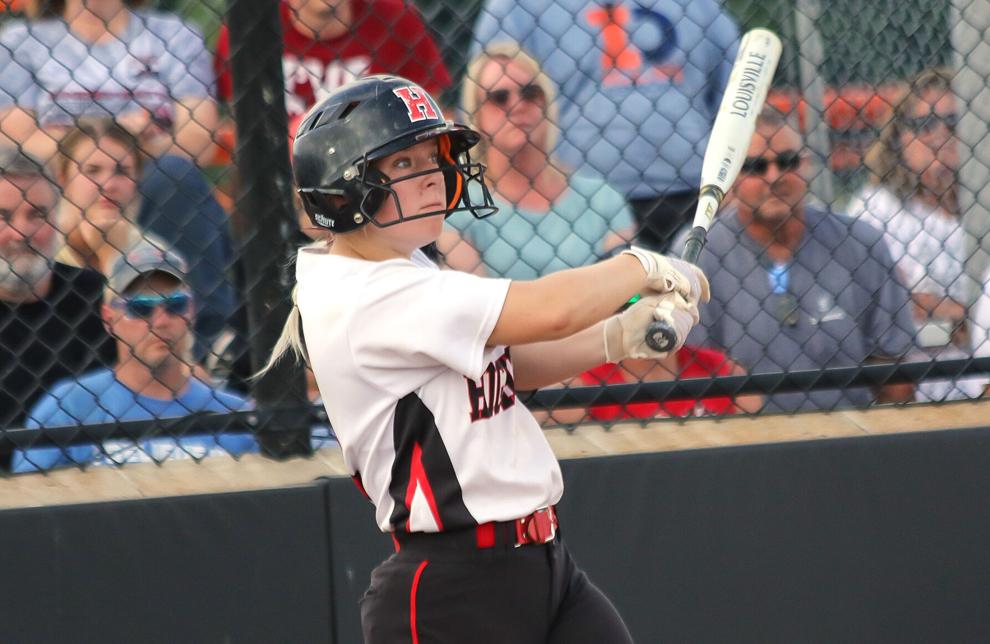 Highland vs. Waterloo softball