PEORIA — Alicia Pitkin talked about it all the time.
The Highland High junior pinch-running specialist always bragged to her teammates about her daring baserunning potential.
"She always says, 'I'm going to steal third,' " senior shortstop Sydney Parkerson said.
Added senior pitcher Sam Miener, "Sometimes, she gets crazy out there."
Pitkin did a little bit of both in the Class 3A state championship softball game against Lemont on Thursday.
The 5-foot-7 speedball stole third while Lemont players weren't paying attention and then dashed home on a seventh-inning game-ending sacrifice fly by Maddie Trauernicht to lead the Bulldogs to a 1-0 victory at the Louisville Slugger Softball Complex.
Highland (25-1) concluded a magical run with its first state championship.
"This is what every little girl dreams of," Trauernicht said. "It's so cool that we actually got to do it."
The resilient Bulldogs have used a long line of big efforts from role players during the title run.
Yet no play was more important that Pitkin's theft of third with one out in the bottom of the seventh.
The Bulldogs had struggled all day against Lemont sophomore pitcher Sage Mardjetko, who allowed one hit and struck out 11 over the first six innings.
Highland senior right-hander Sam Miener was just as brilliant. She gave up just two hits and didn't allow a runner past second base.
Miener, who is headed to Austin Peay University, got the winning rally started with a leadoff double into the gap in left center. Pitkin was then inserted as Miener's pinch-runner, a common move by coach Glenn Nicholls all season long.
Maggie Grohmann failed to move the runner over by popping out.
So Pitkin decided to make her move. After a pitch to Trauernicht, Lemont catcher Frankie Rita stepped out from behind the plate to shout some encouragement to Mardjetko. Rita looked down to the ground for a brief moment and Pitkin saw an opening.
"I told myself since they didn't seem to be paying attention, I'm going to go," Pitkin said. "So, I did."
The flat-footed Indians didn't even make a throw to third.
"Our girl got up, I guess she thought time had been called or it was a dead ball," Lemont coach Chris Traina said. "They did what they needed to do."
Pitkin's daring on the base paths was not finished.
Two pitches later, Trauernicht hit a line drive to medium center that was caught by Maddy Wallace. At first, Pitkin thought the ball was going to drop. But she immediately tagged back up and then barely beat the throw to the plate to send the Bulldogs into dogpile mode.
Pitkin only went 1-for-6 at the plate this season. But she scored 19 runs as Miener's personal baserunner.
"It's my role and I like it," Pitkin said.
Trauernicht said she was nervous during her crunch time bat. She drilled a long foul drive down the left field line prior to her sacrifice fly.
"I was trying to keep my composure," Trauernicht said. "All the time, I'm telling myself, I've got to do this."
Trauernicht celebrated her game-winning fly out by throwing up in a trash can in the dugout seconds after the play.
"It was pretty nerve-wracking," she said.
The state title was particularly gratifying for Miener and Parkerson, the lone seniors in the starting lineup.
Parkerson drove in four runs in an 8-1 semifinal win over Sterling on Thursday morning.
"Sam and I have been playing together for as long as I can remember," Parkerson said. "Even when we were little we never imagined something like this. Now that it's here, and it happen, it's one of the greatest feelings in the world."
Highland won its first 18 games and displayed its championship potential along the way.
"These girls have been out there working their tails off the since the start of the season," Nicholls said. "It finally paid off today."
Class 3A softball state championship: Highland 1, Lemont 0
Highland vs. Lemont softball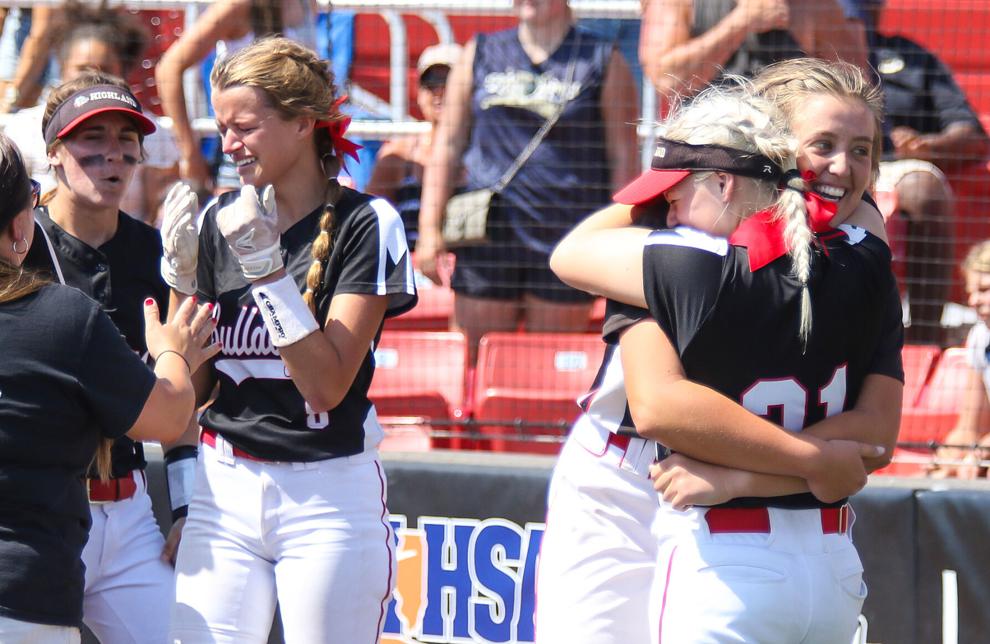 Highland vs. Lemont softball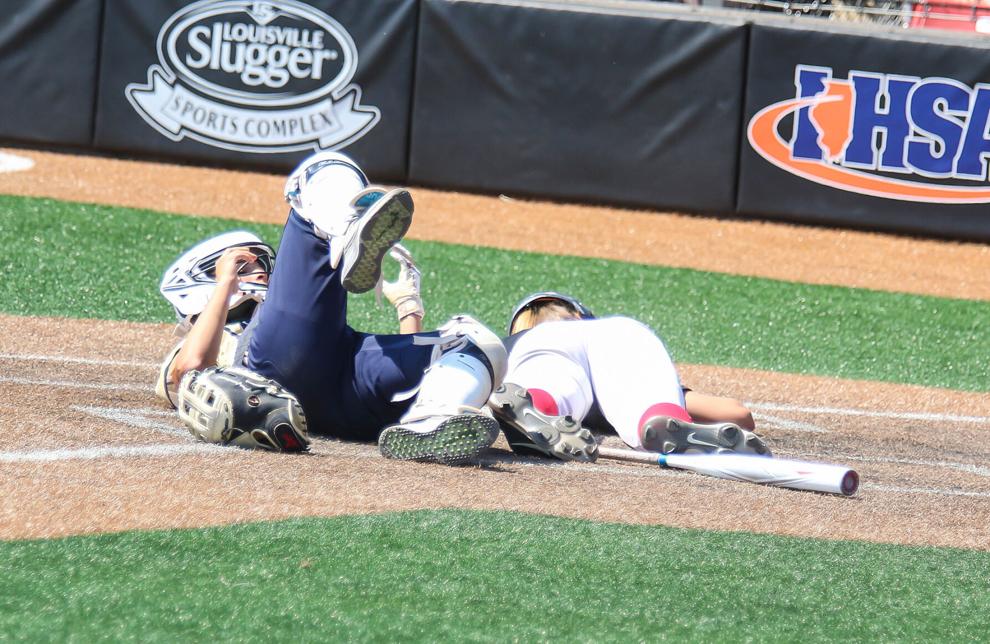 Highland vs. Lemont softball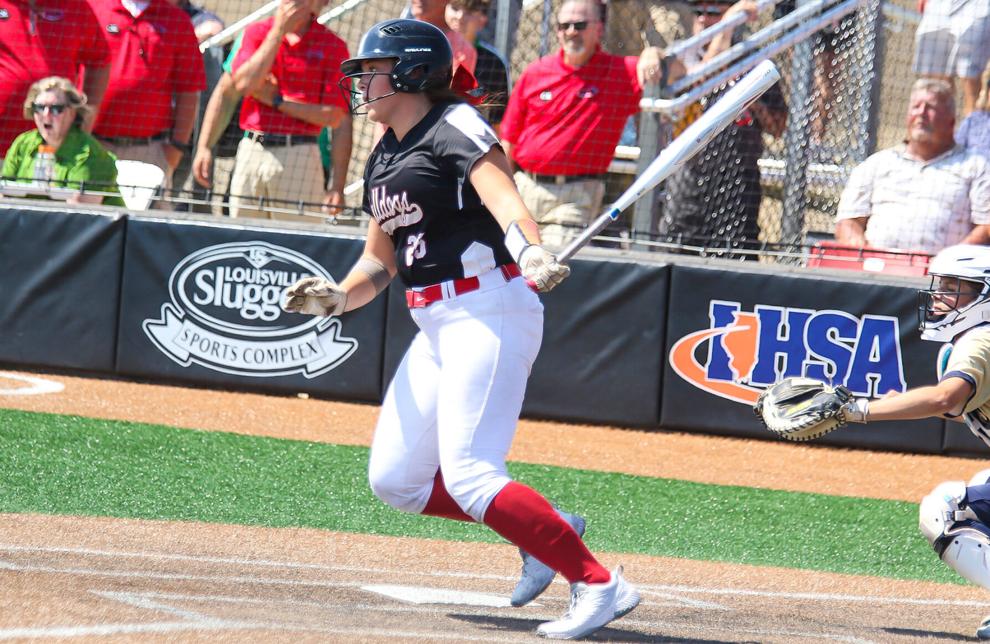 Highland vs. Lemont softball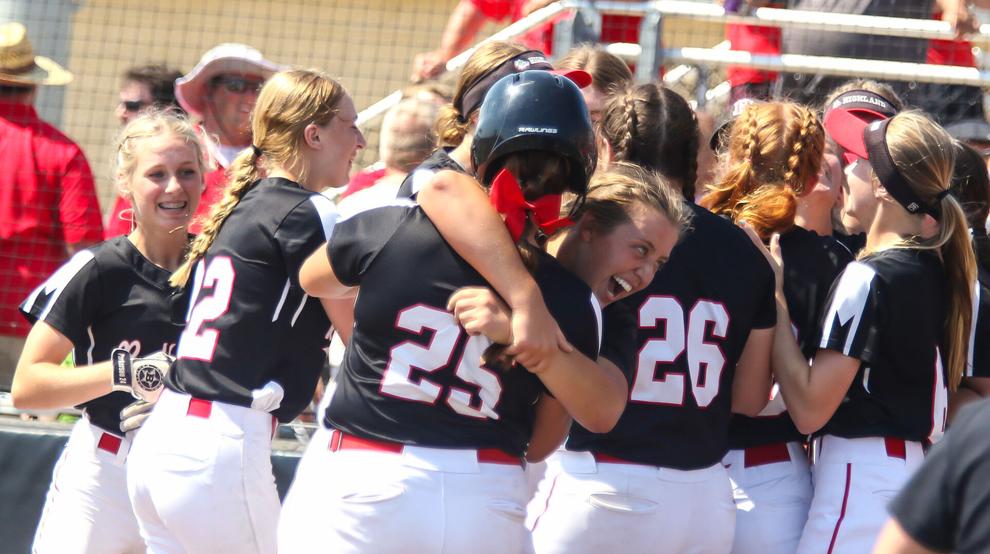 Highland vs. Lemont softball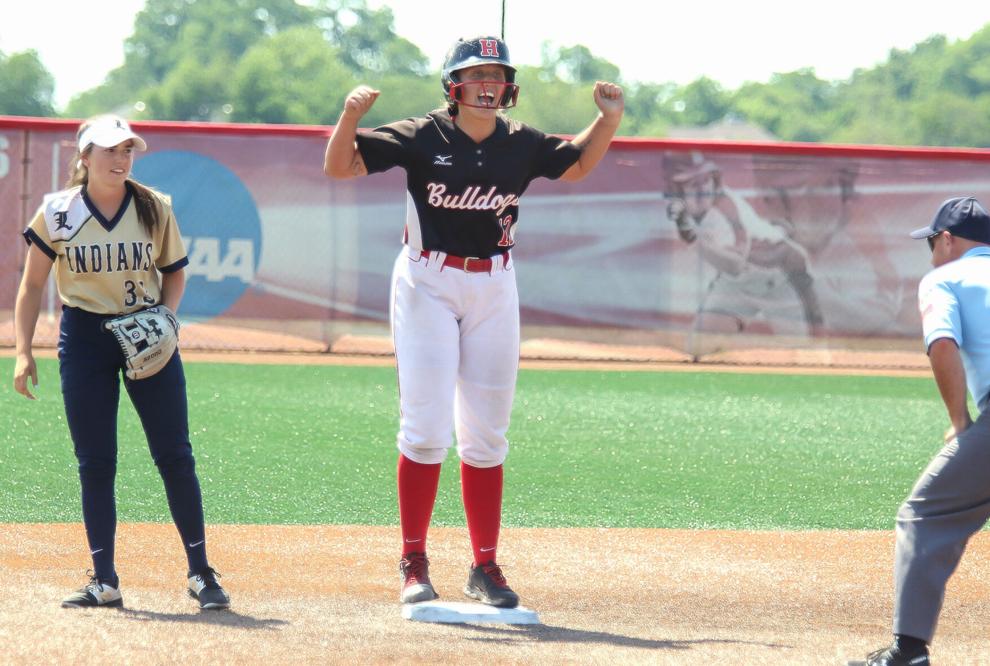 Highland vs. Lemont softball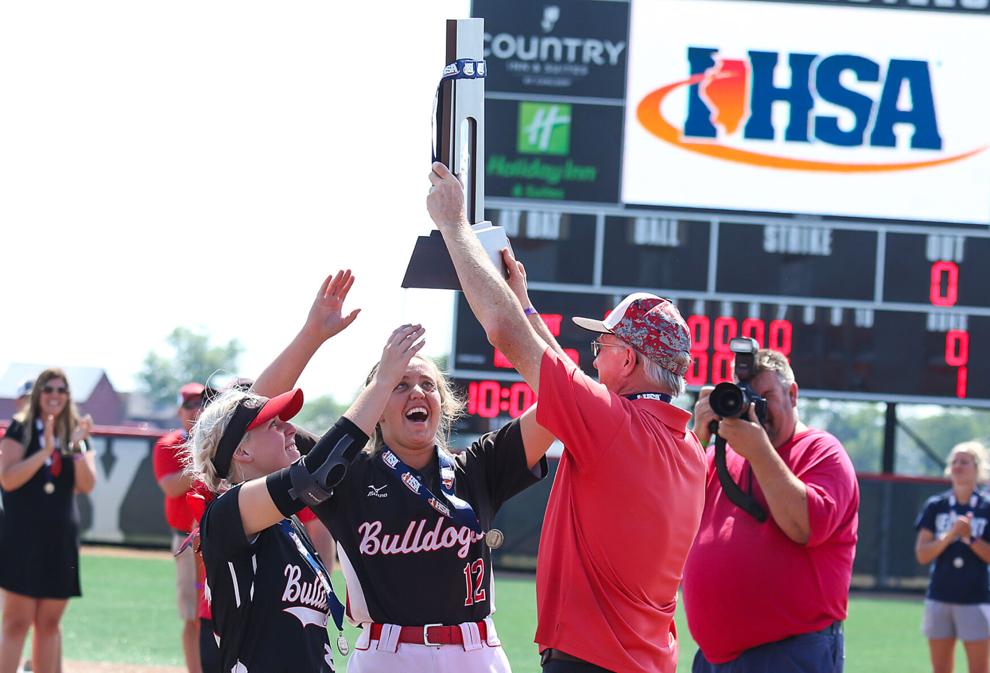 Highland vs. Lemont softball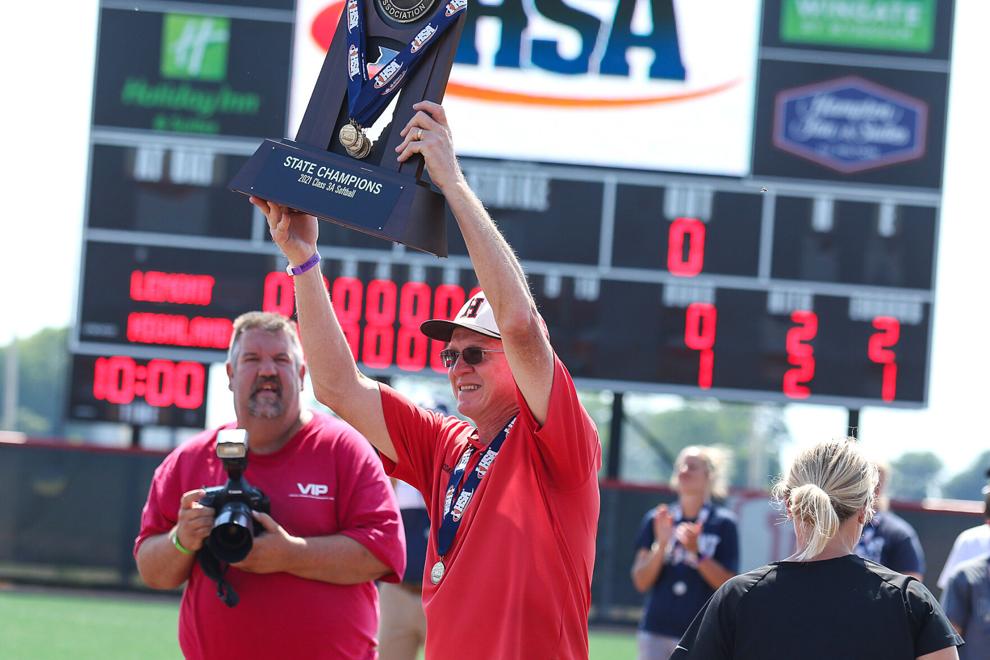 Highland vs. Lemont softball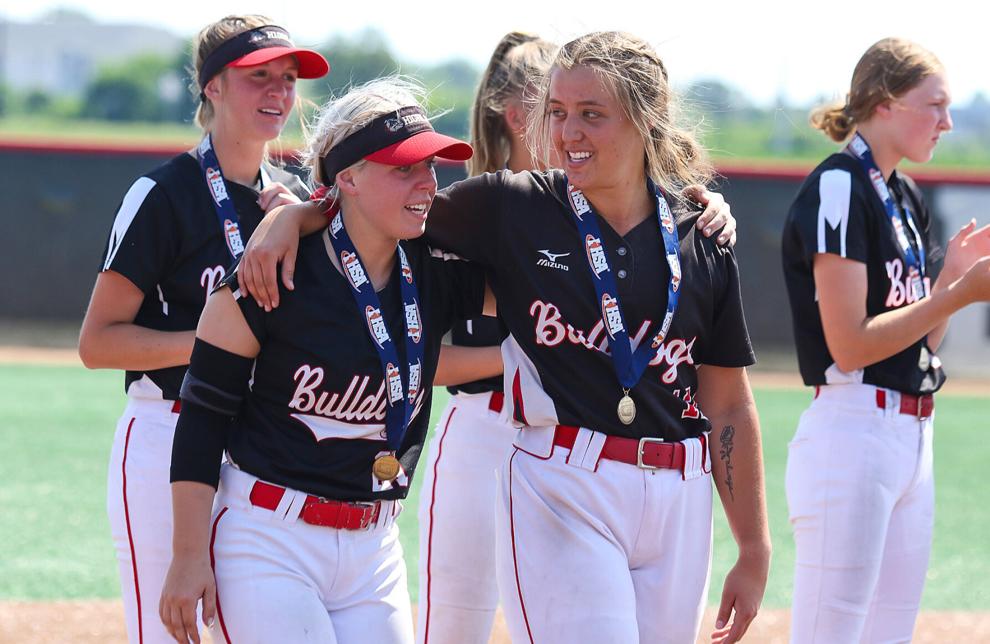 Highland vs. Lemont softball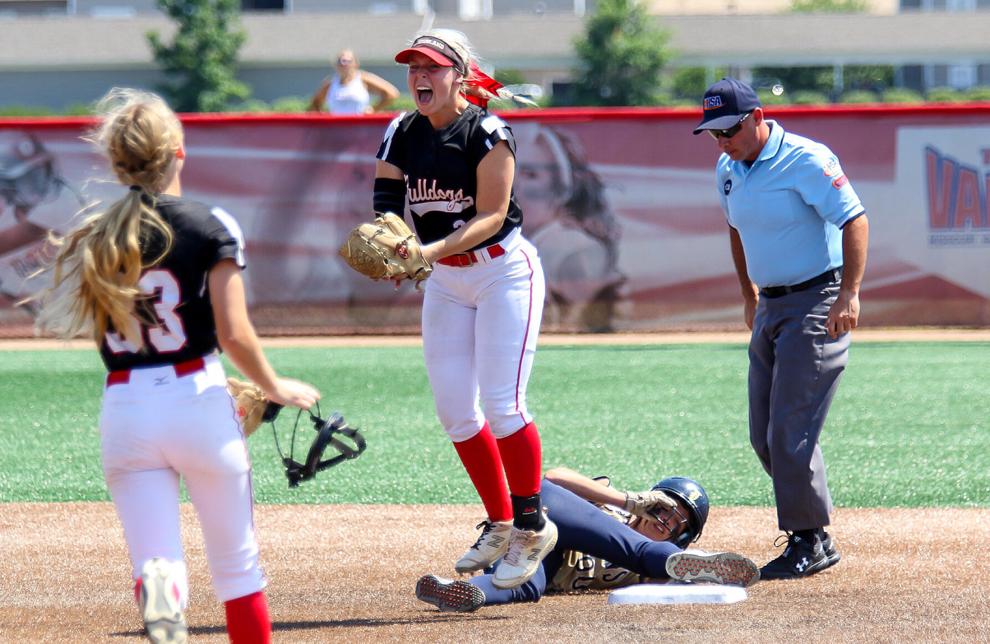 Highland vs. Lemont softball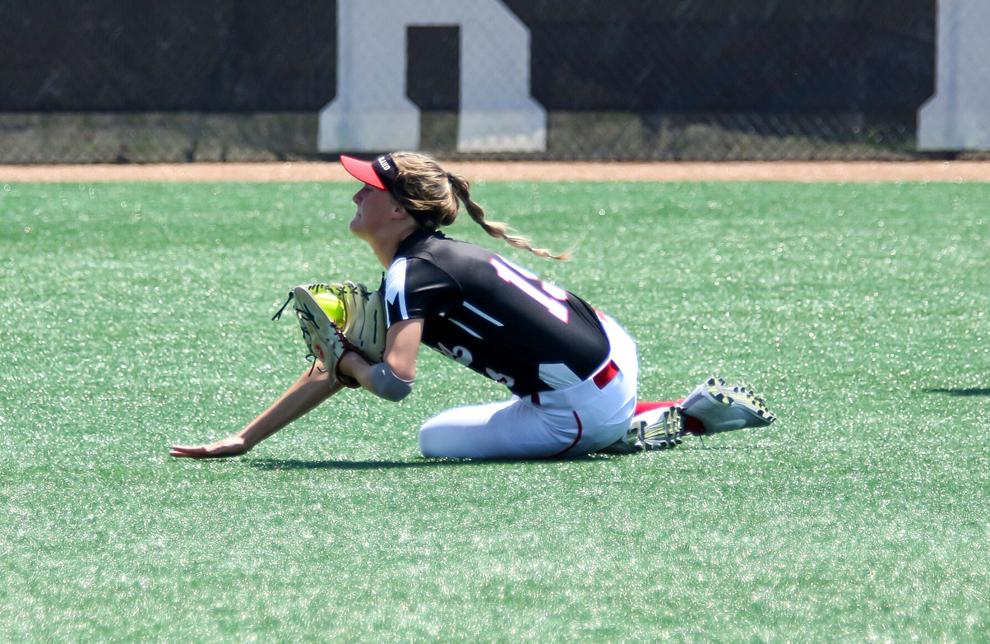 Highland vs. Lemont softball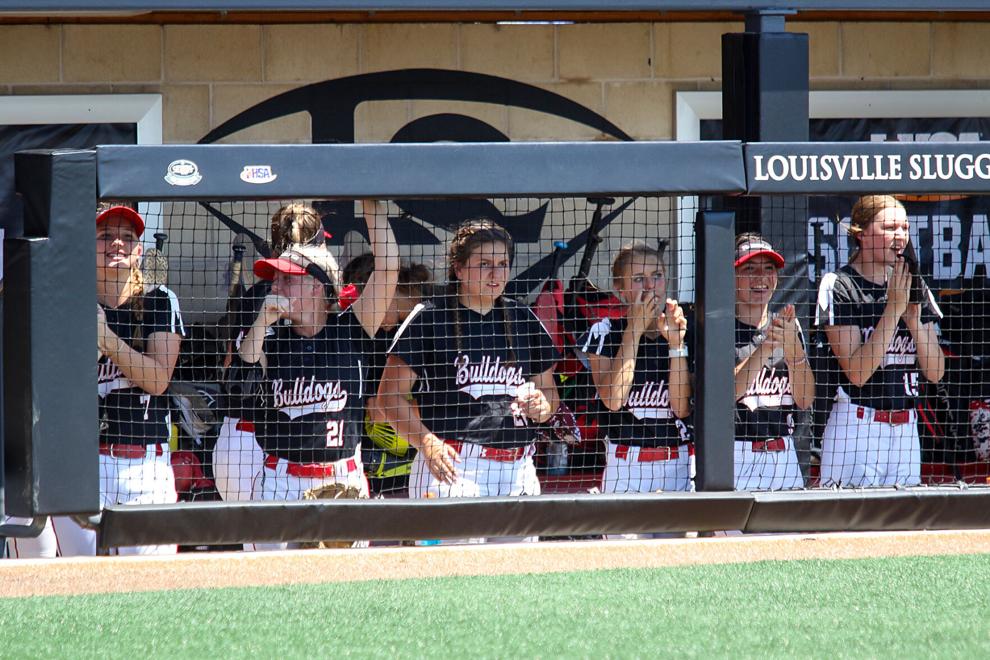 Highland vs. Lemont softball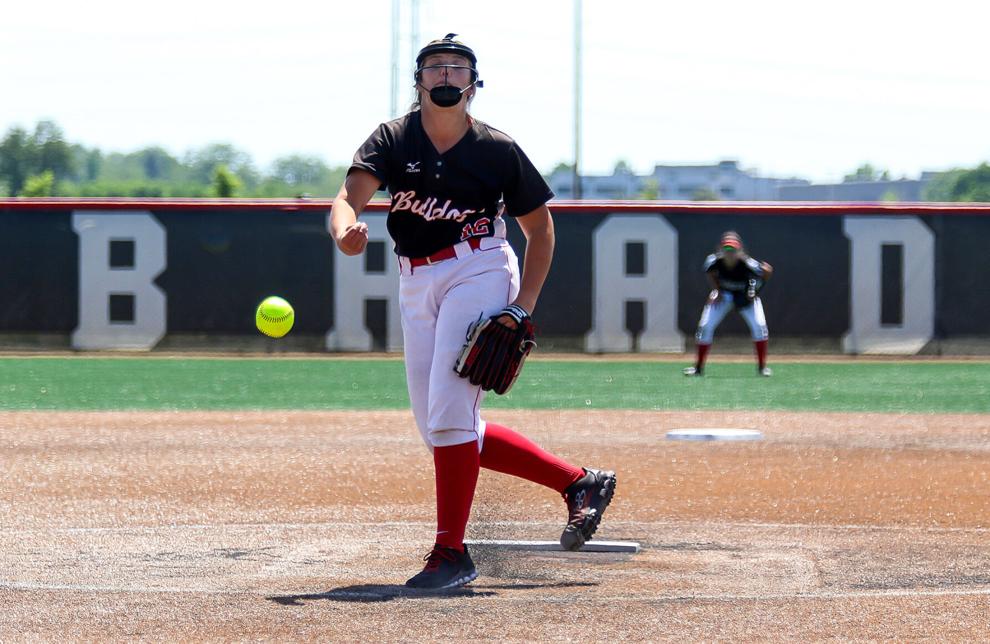 Highland vs. Lemont softball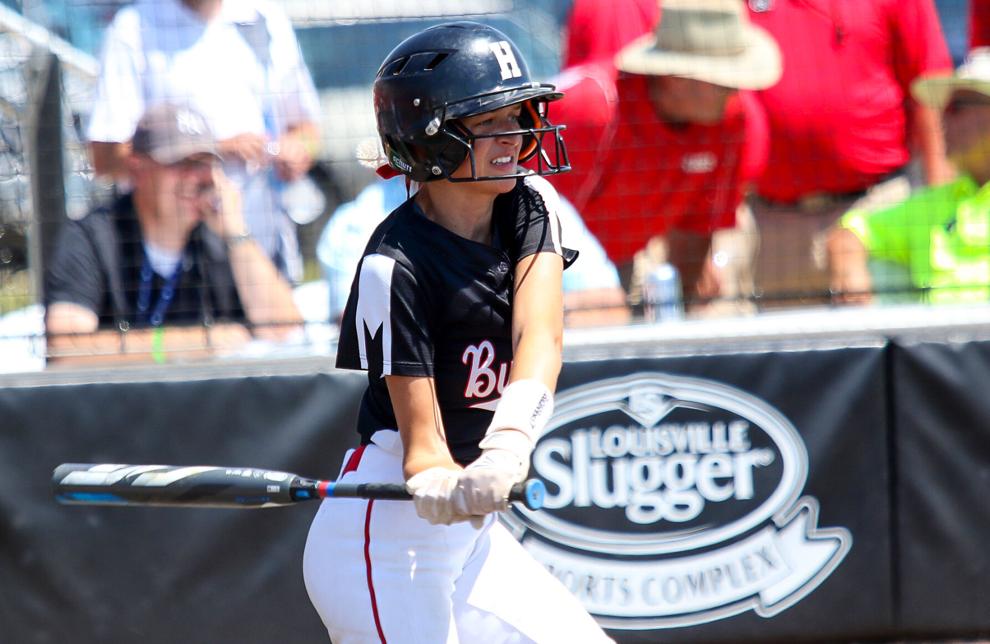 Highland vs. Lemont softball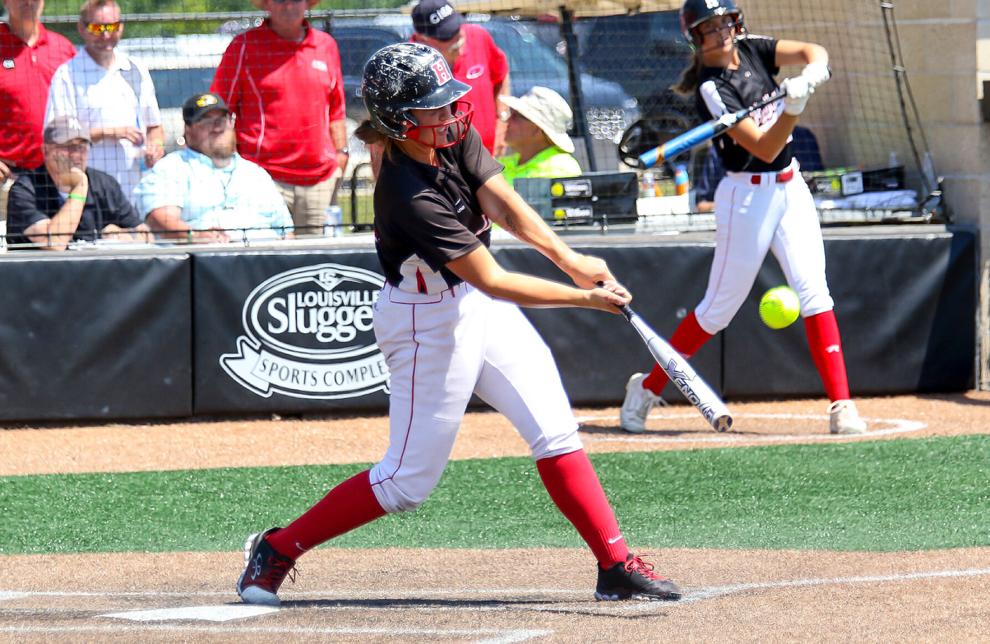 Highland vs. Lemont softball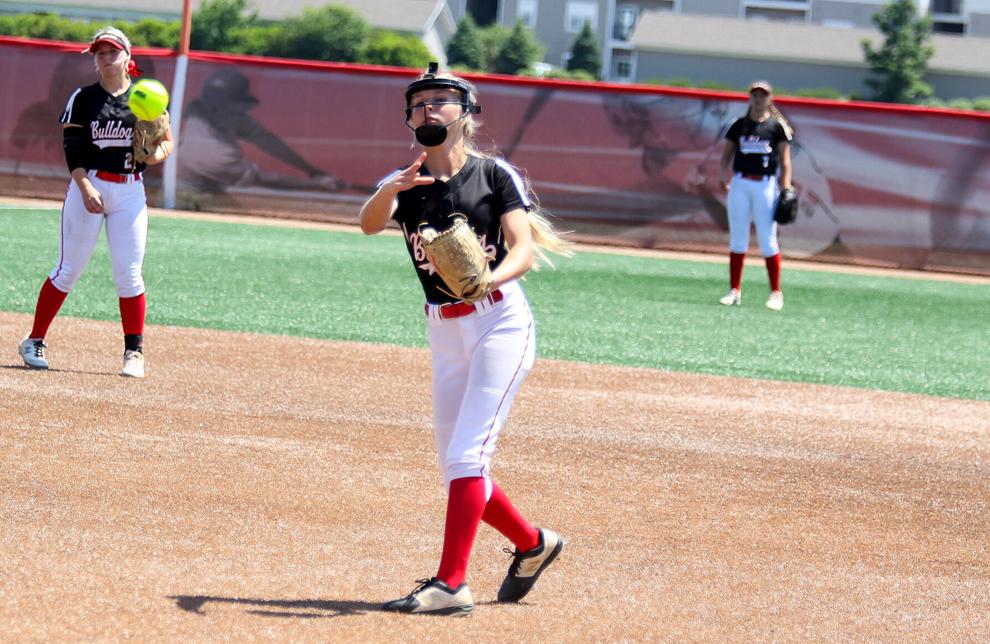 Highland vs. Lemont softball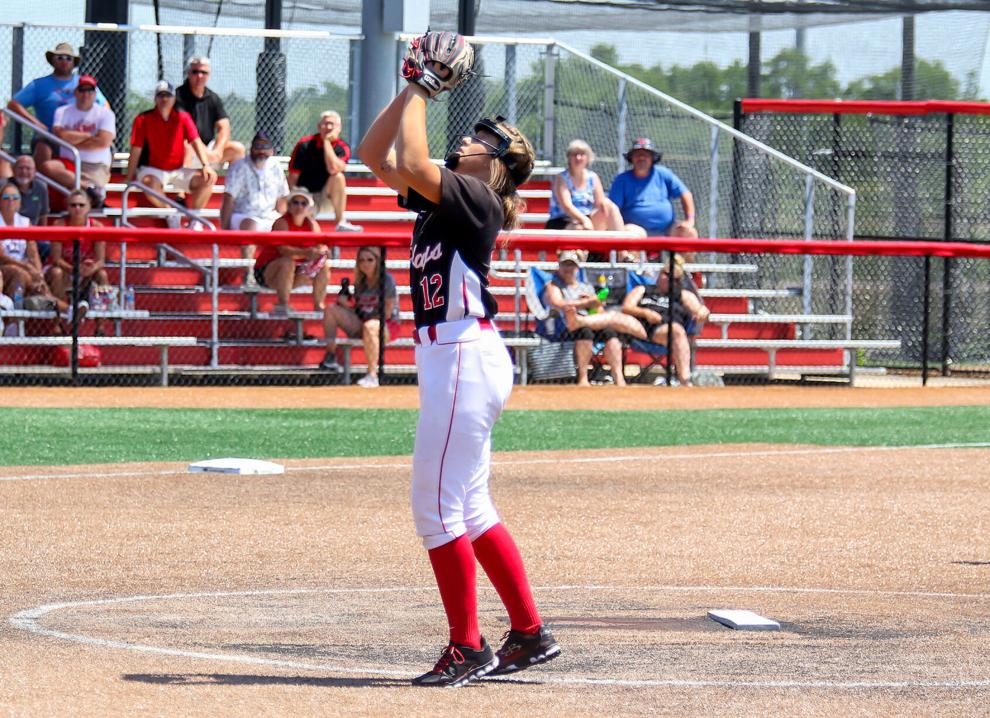 Highland vs. Lemont softball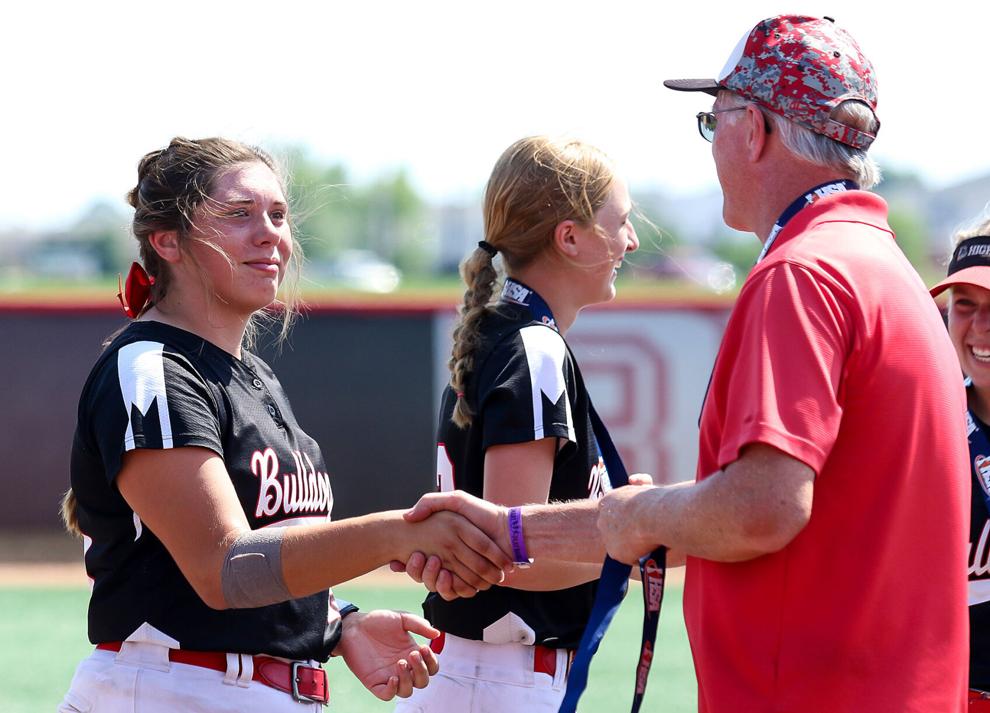 Highland vs. Lemont softball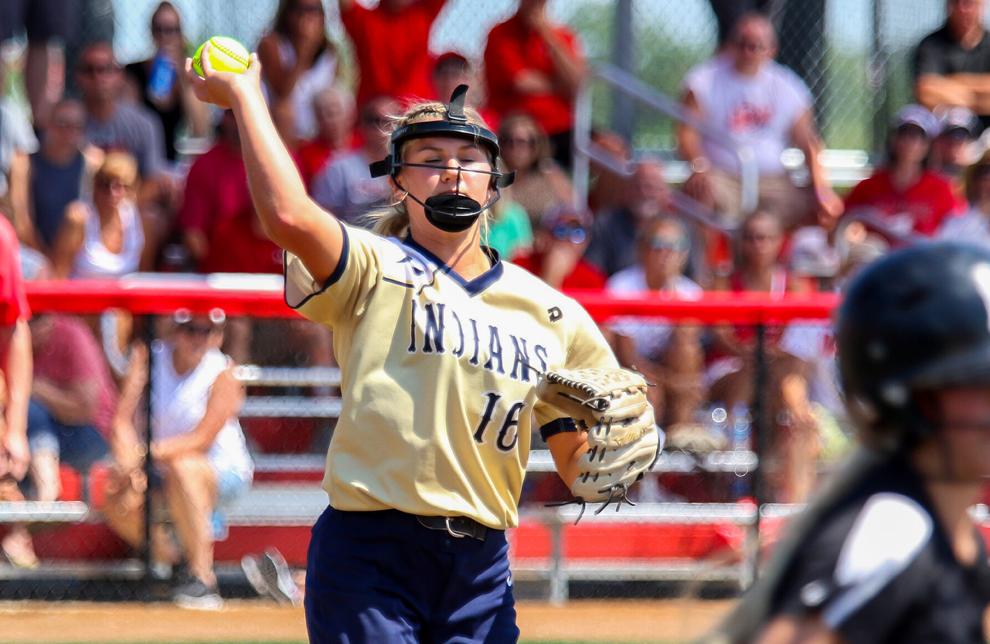 Highland vs. Lemont softball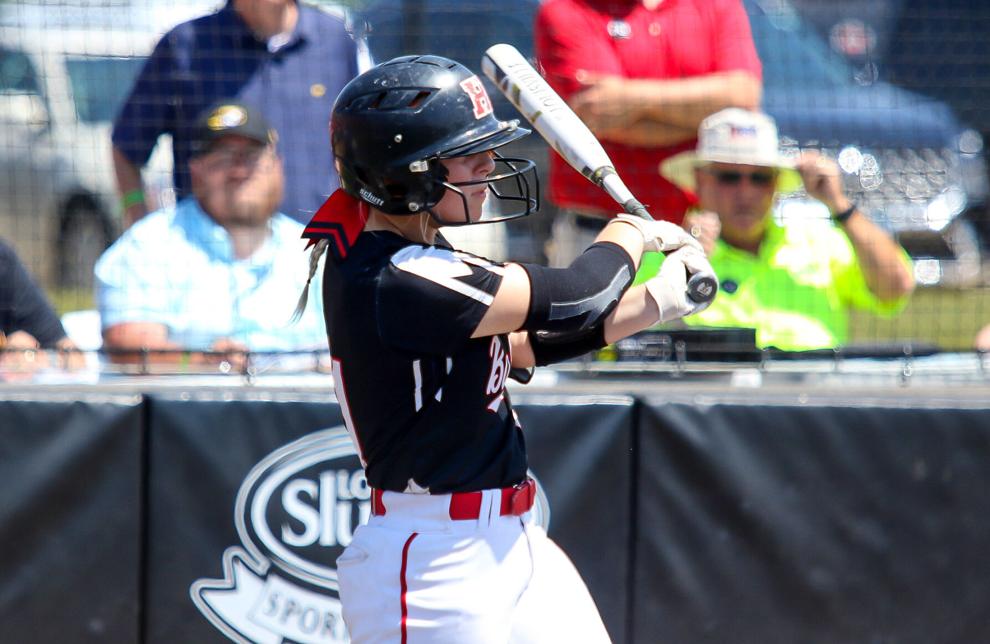 Highland vs. Lemont softball