The Turkey Day Game: A look back at Webster Groves vs. Kirkwood
Webster Groves and Kirkwood High Schools renew their Turkey Day football rivalry on Thursday after not playing last year due to coronavirus.
It was the first time since 1988 that Turkey Day wasn't played and just the 13th time in the long running history of the rivalry, the oldest west of the Mississippi River in the country. Kirkwood and Webster Groves first played in 1898. That game ended in a 6-6 draw. The other years the game was not played were 1899, 1900, 1904, 1905, 1911, 1914, 1918, 1924, 1925, 1926 and 1927. 
The game is a tradition that has overcome dicey weather and bad blood to become one of the best high school rivalries in the nation. Here is a look at some moments from the rivalry as captured from the pages of the St. Louis Post-Dispatch.
1917: The only game of importance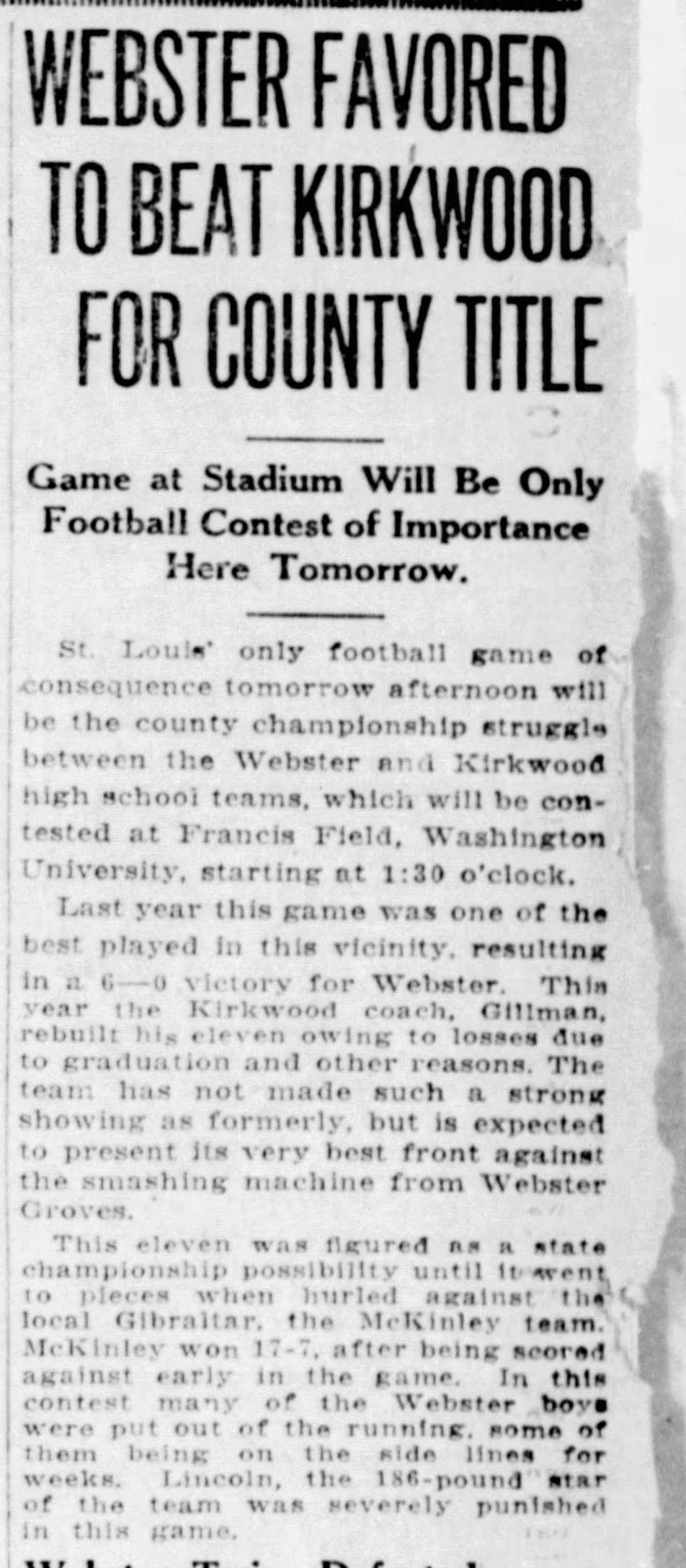 1917: A Webster win over the Kirkwood Eleven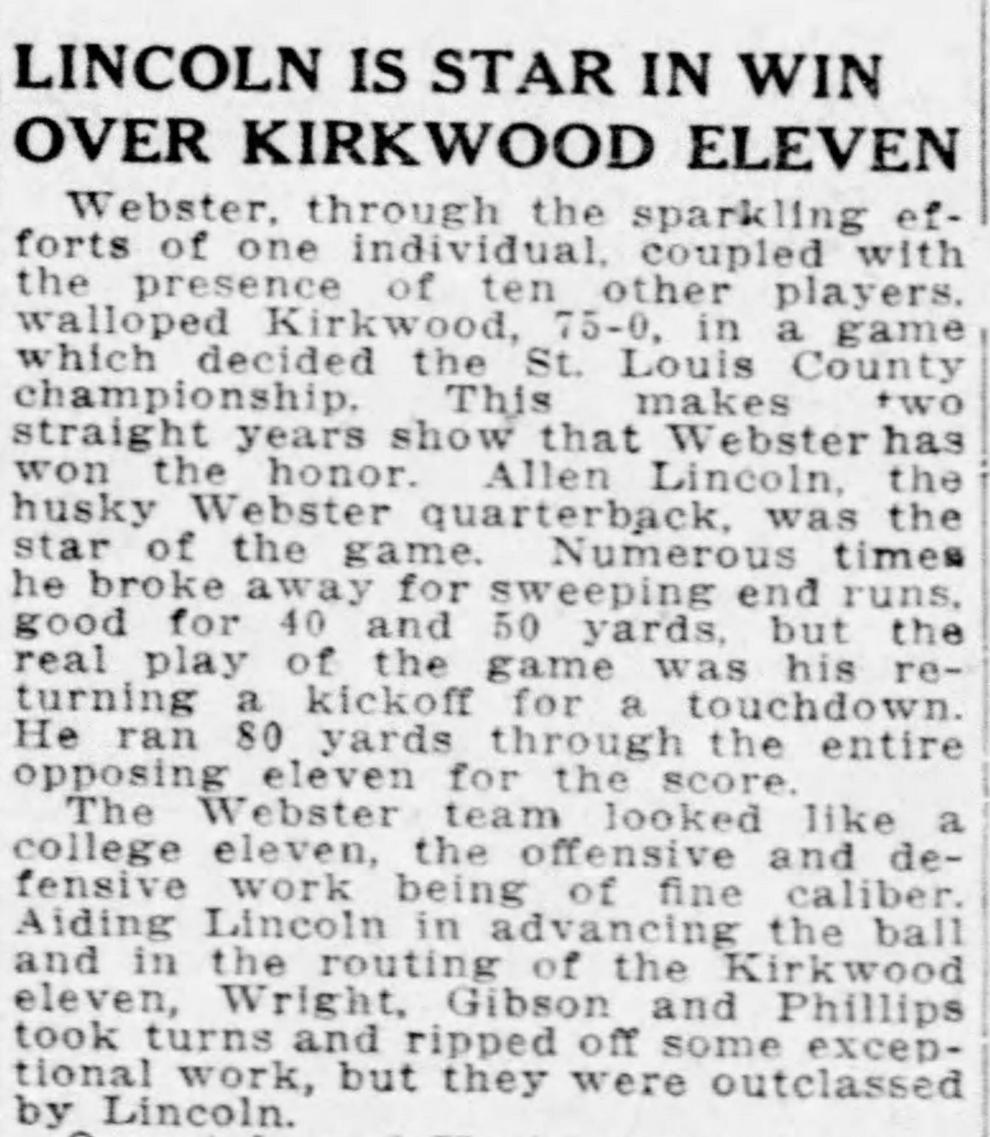 1917: How Webster won a blowout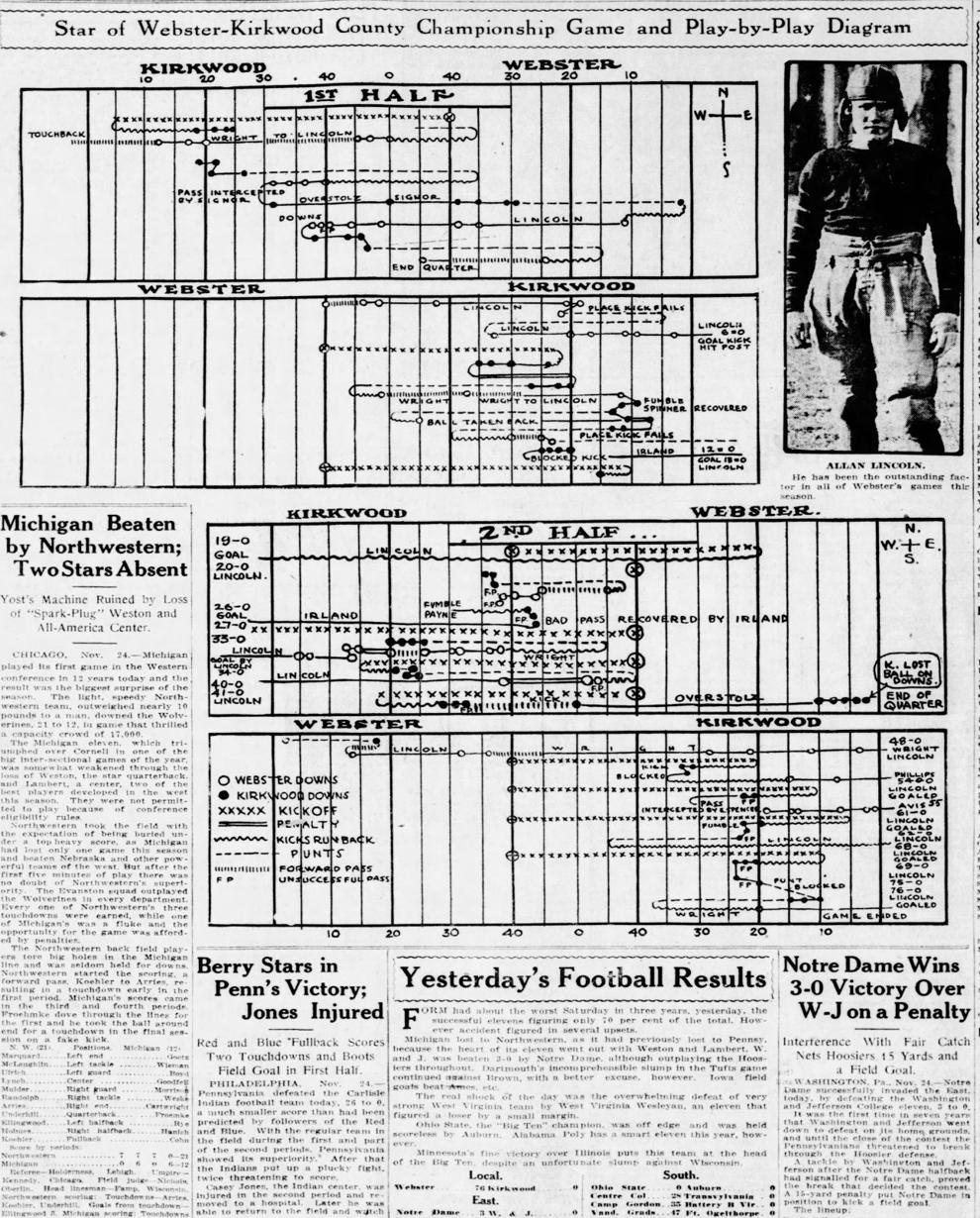 1923: The game that nearly ended it

1930: Kirkwood surprise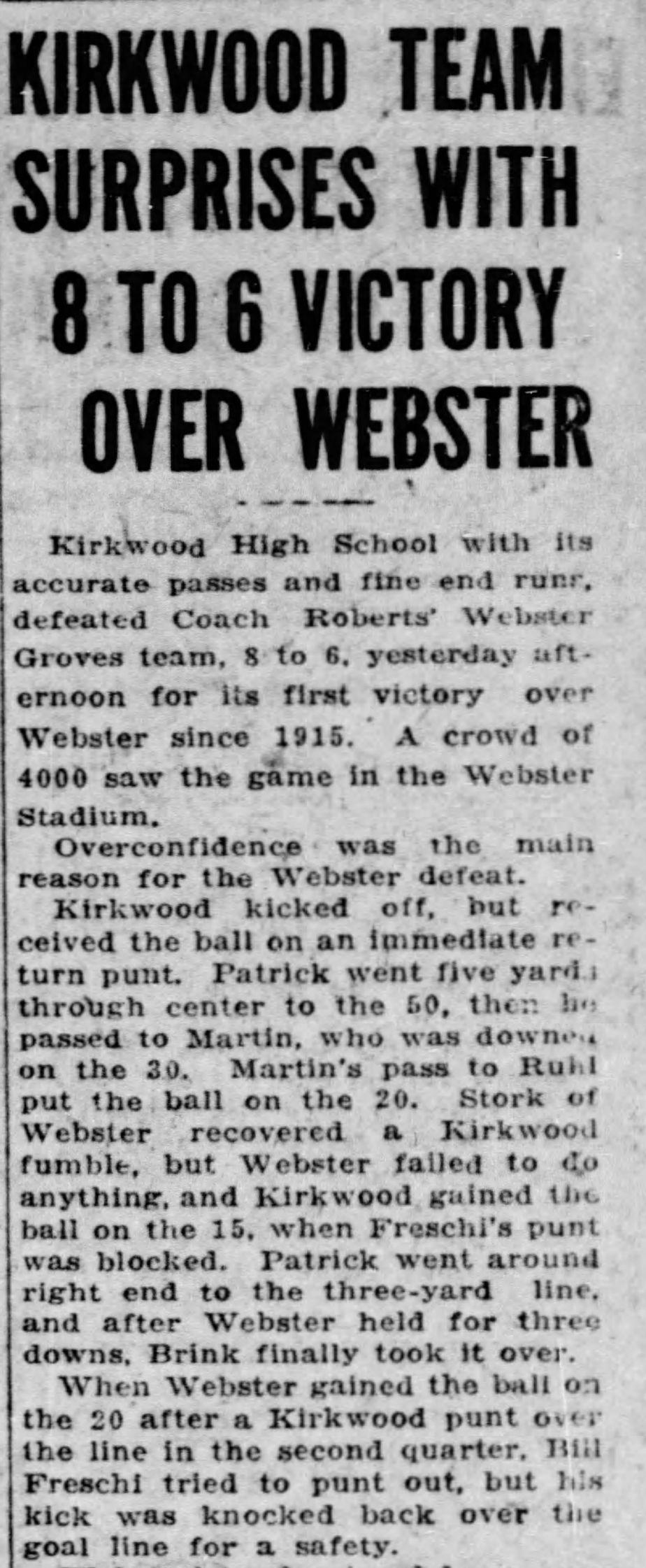 1931: Underdog Webster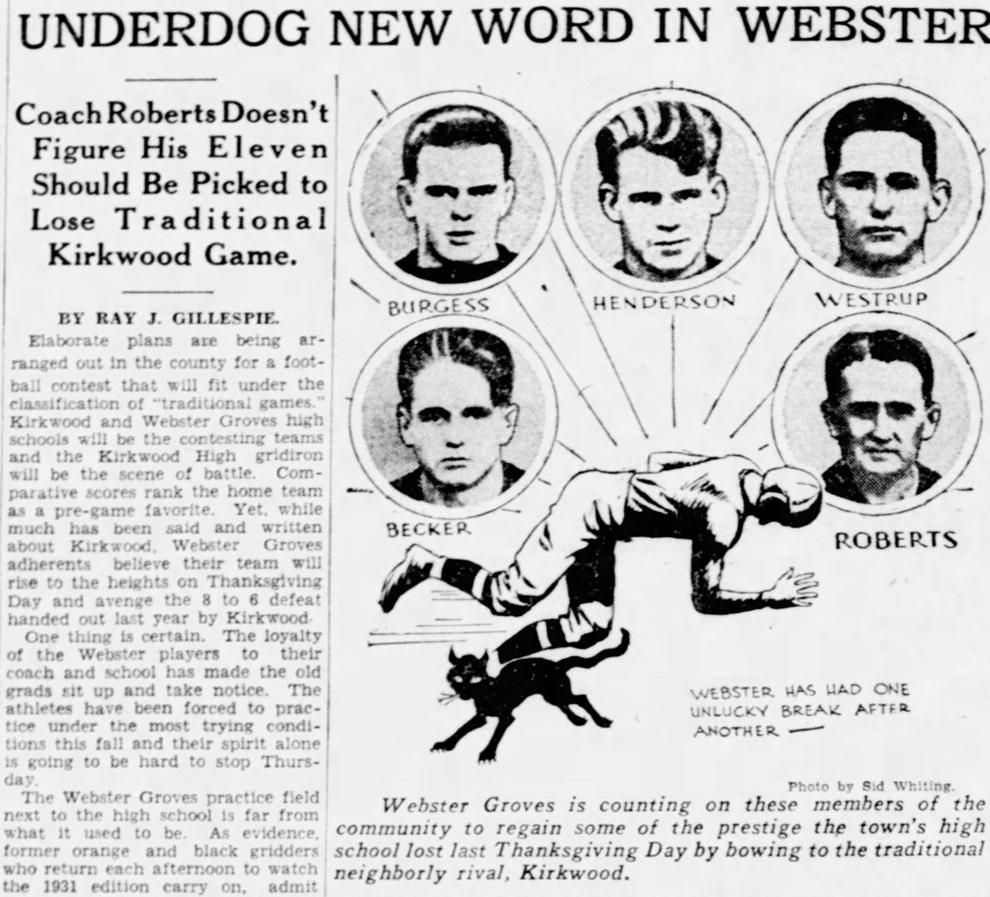 1960: A wall against Webster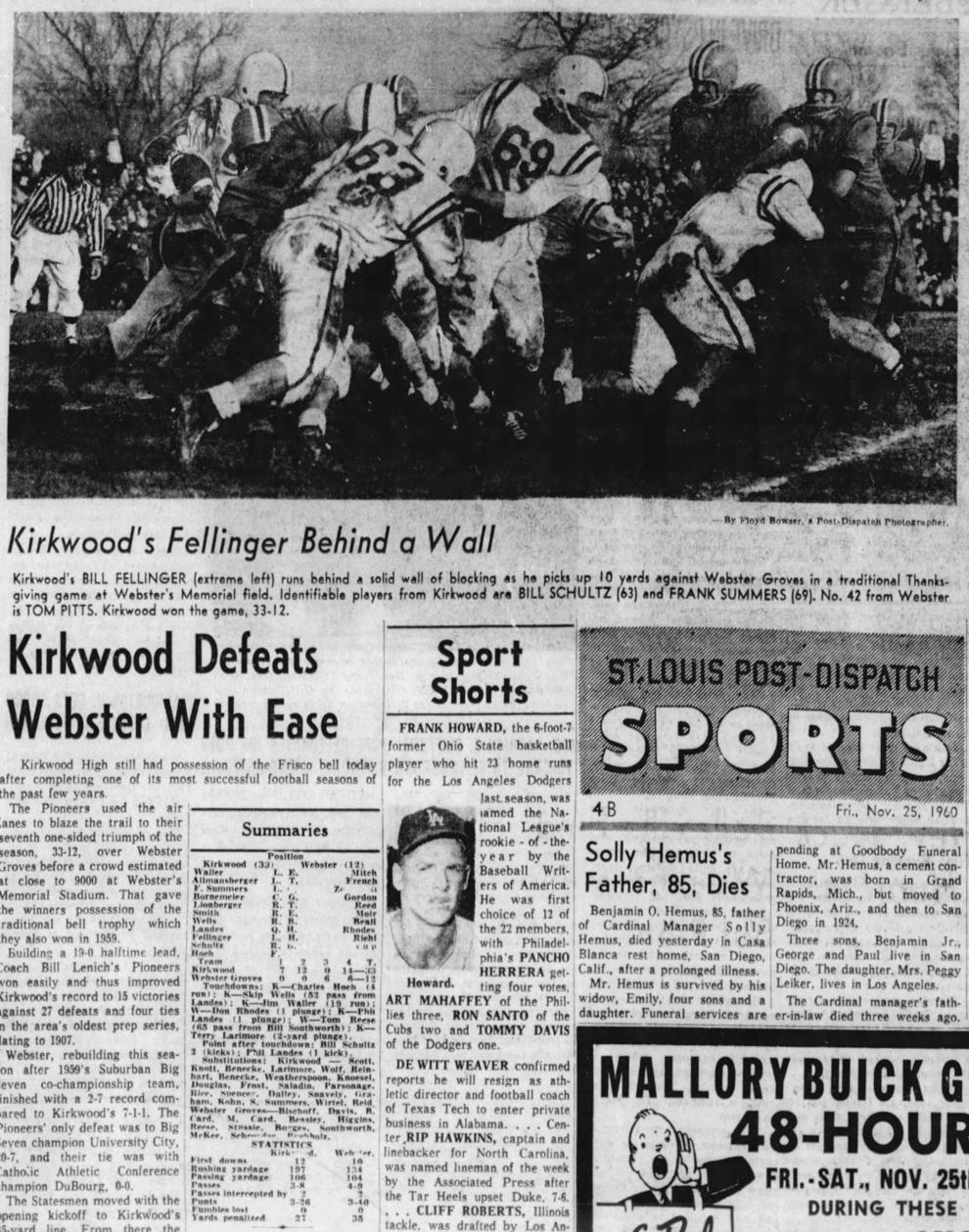 1964: End of the rainbow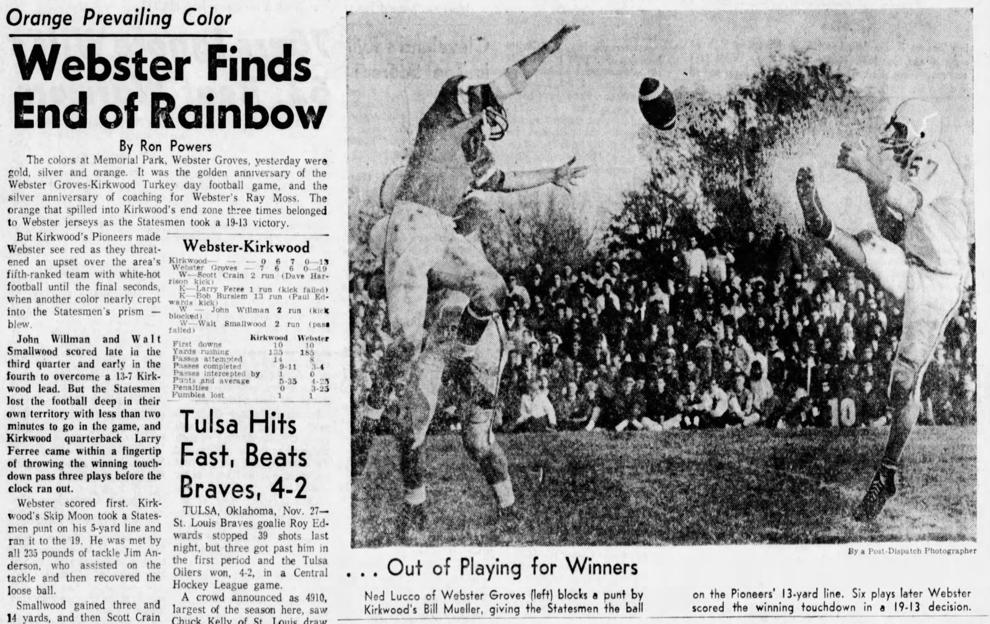 1966: 'Sixteen in Webster Groves'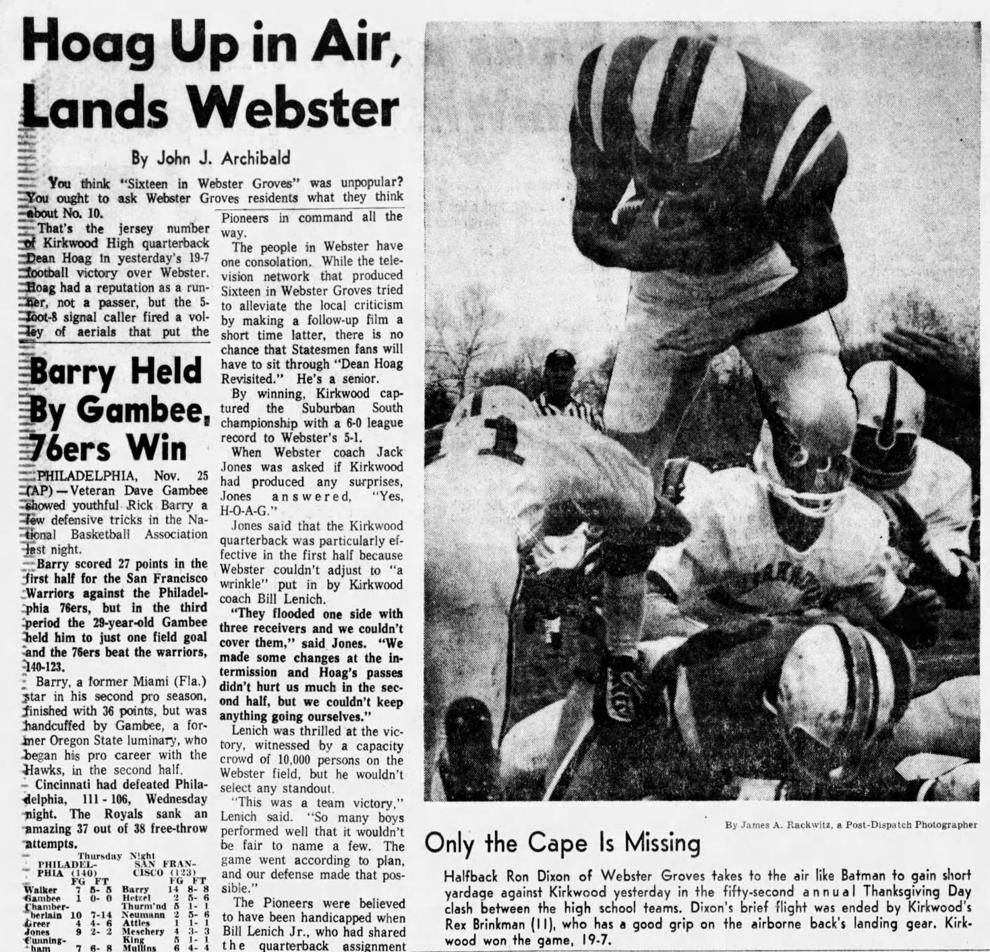 1975: The non-Turkey Day game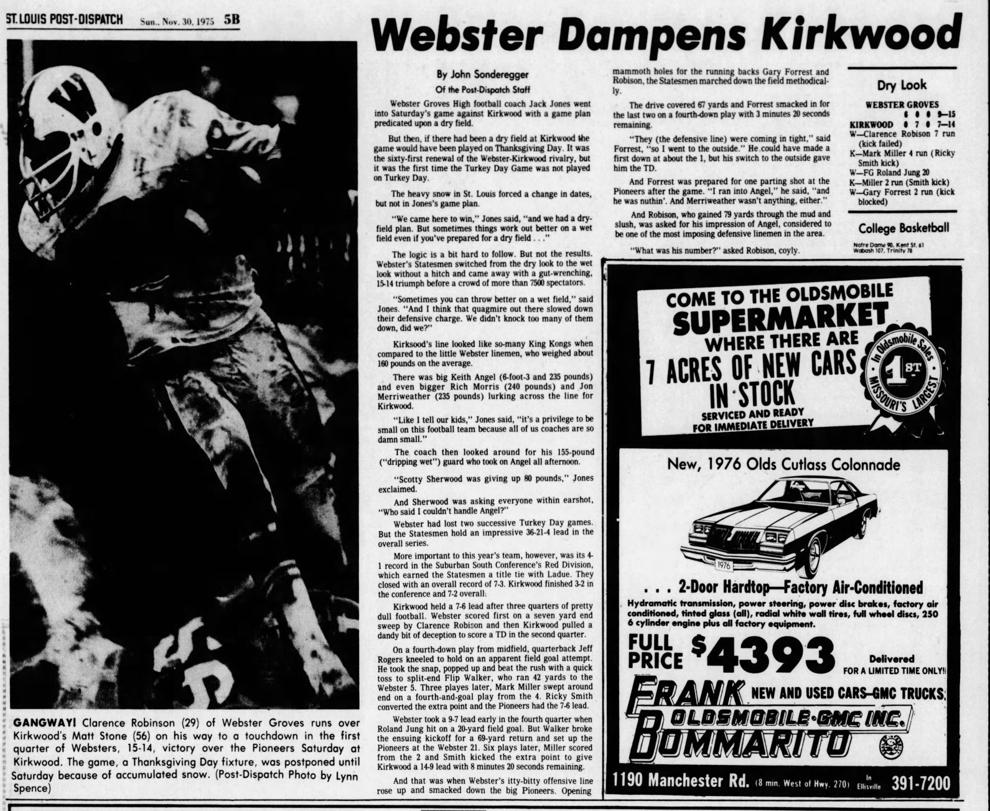 1982: The little brown jug?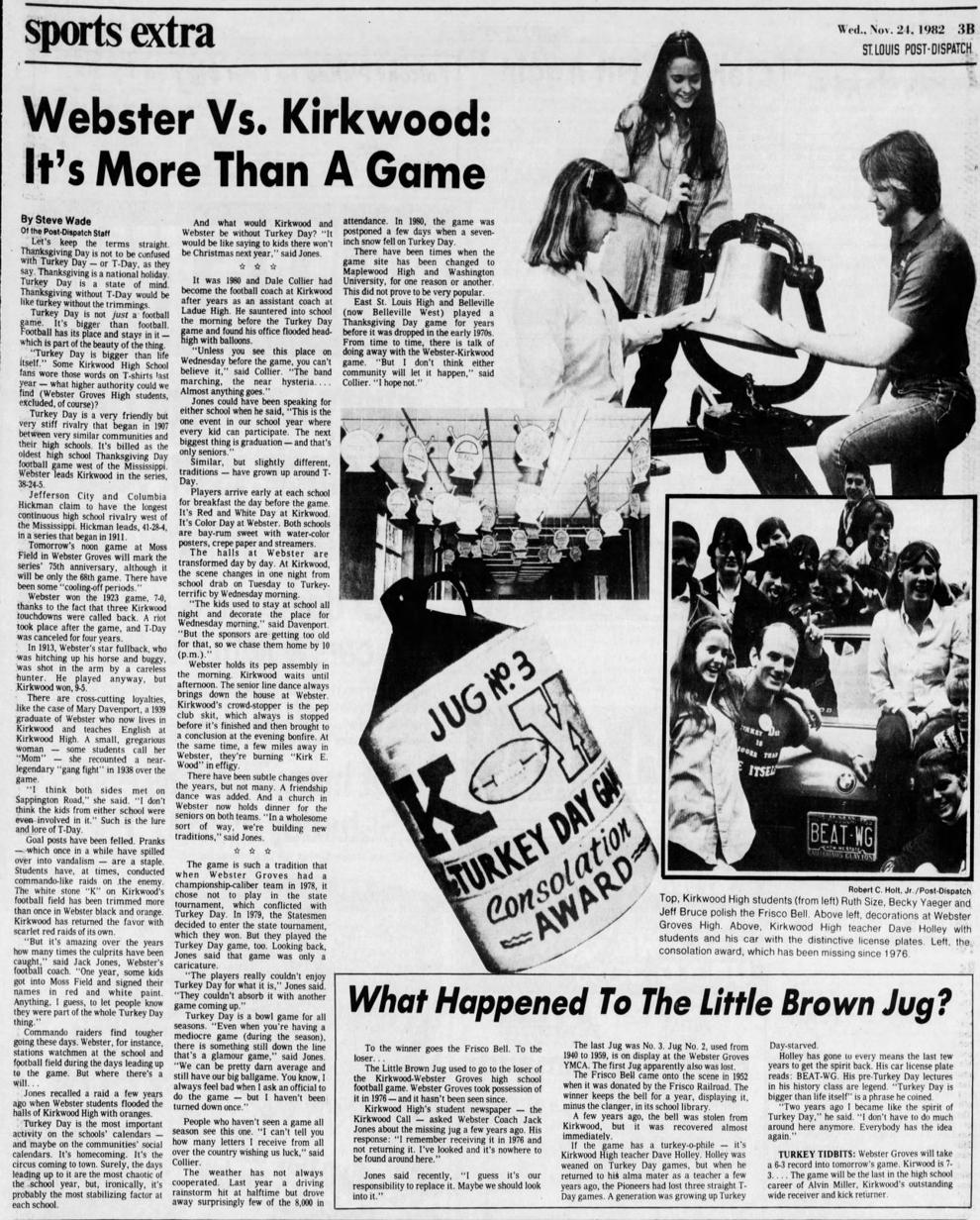 1984: A look at a tradition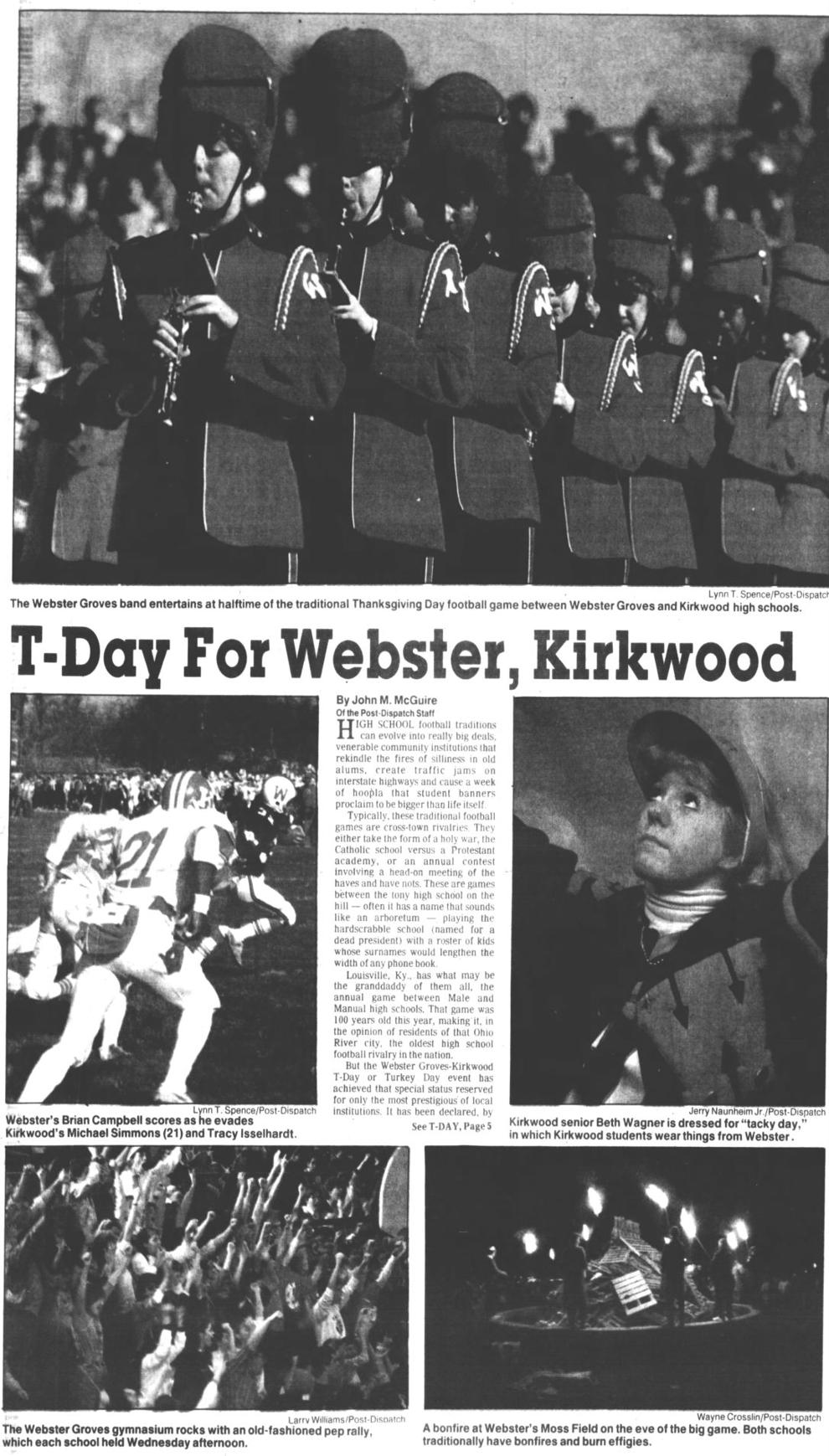 1986: An overtime thriller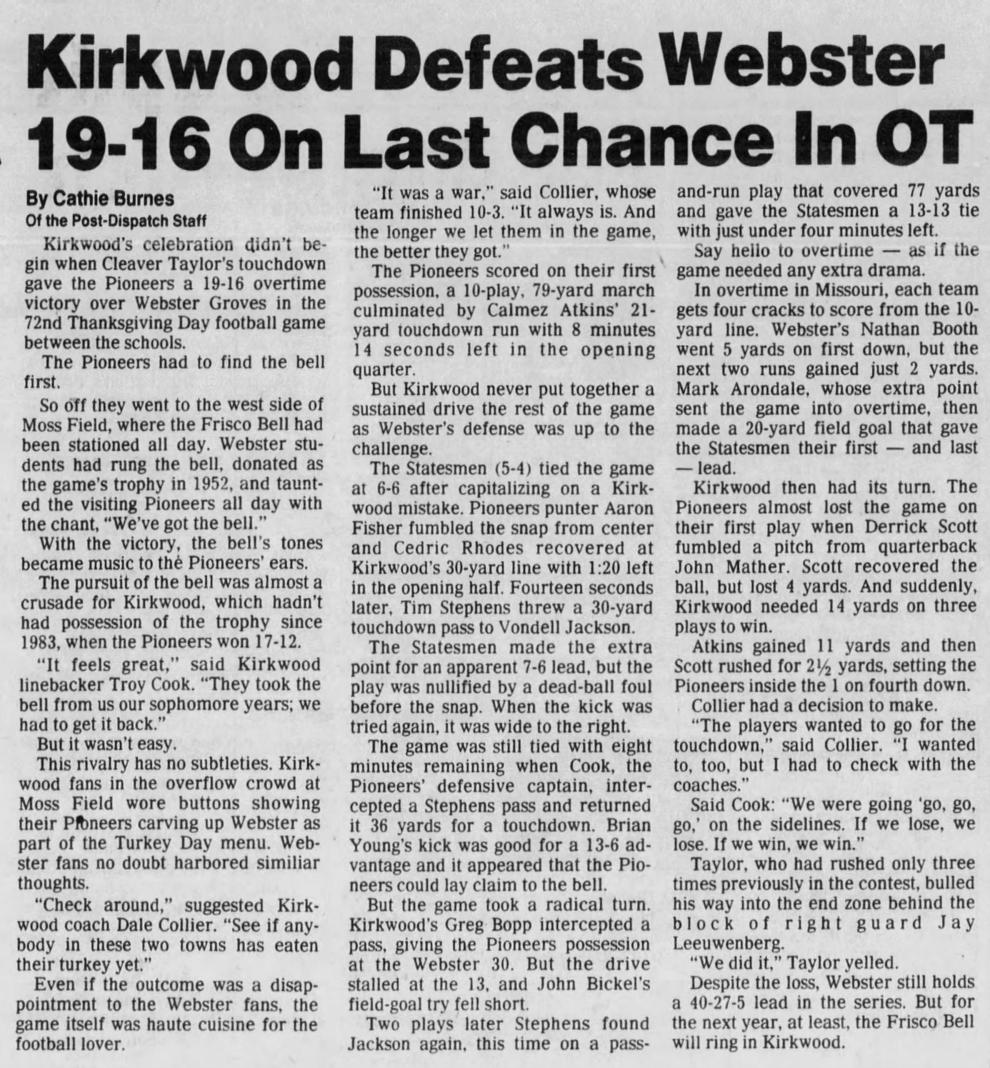 1990: Kirkwood finishes 0-10

1992: A game marred by a shooting

1993: Collier's last call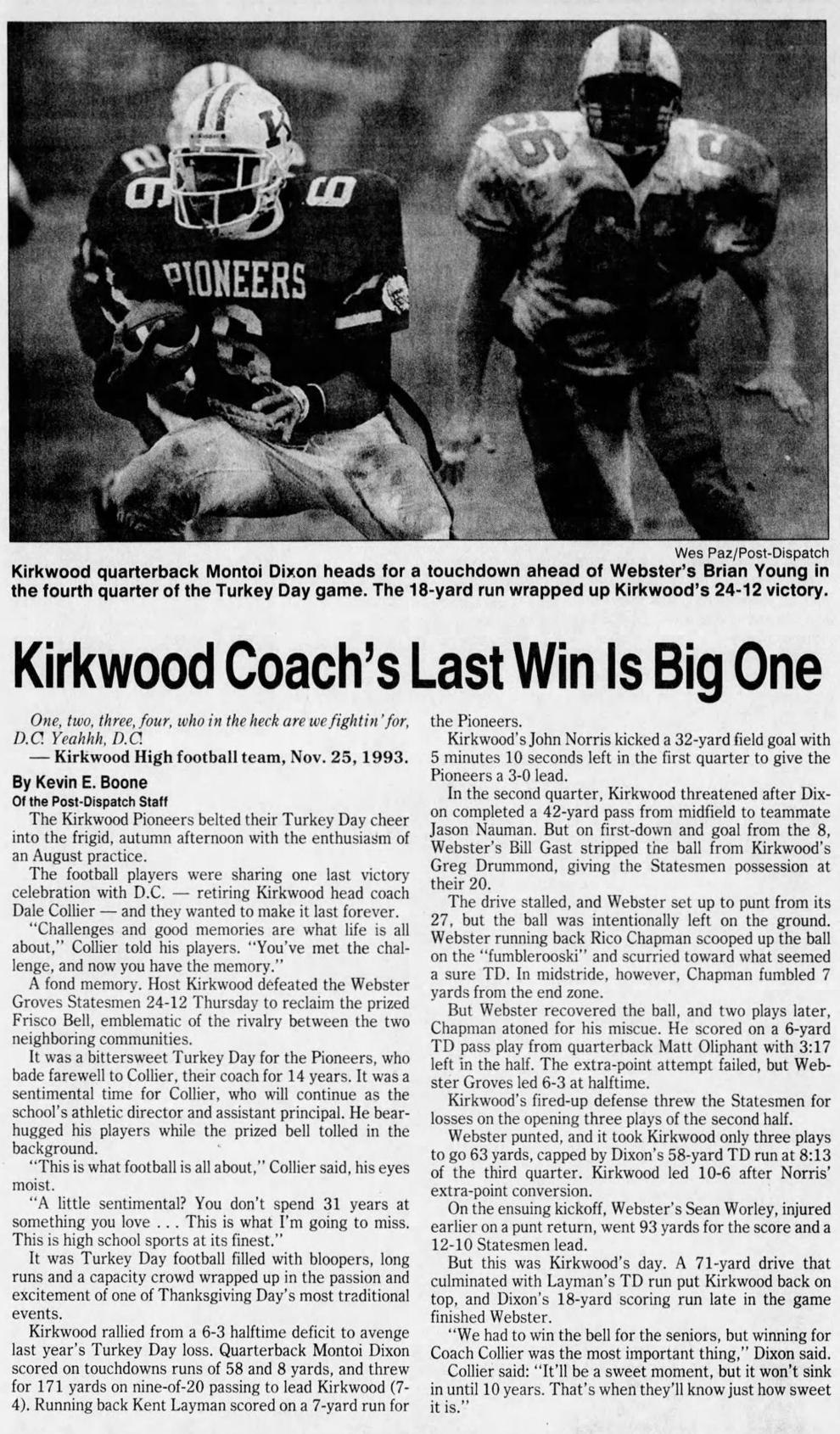 1994: Drummond's big day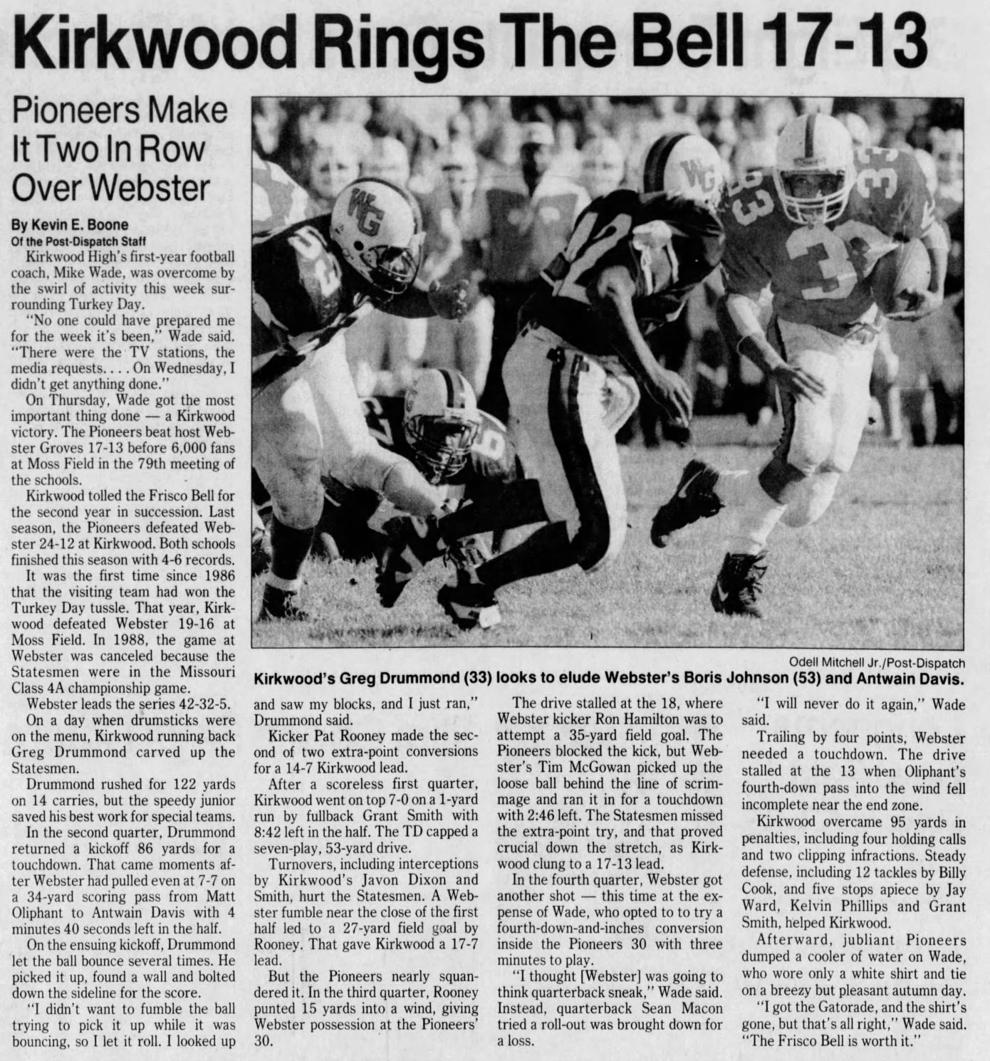 1995: The Bell goes back to Webster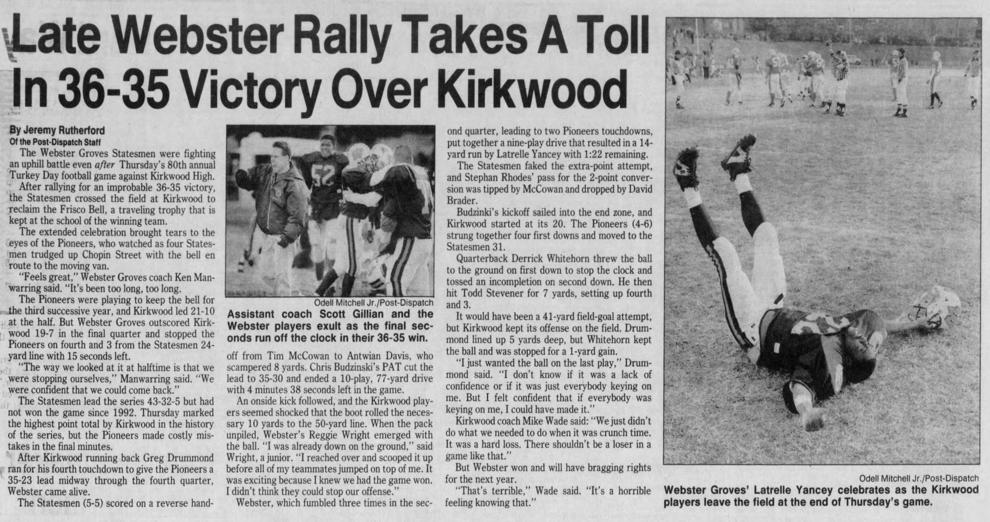 1996: A Webster blowout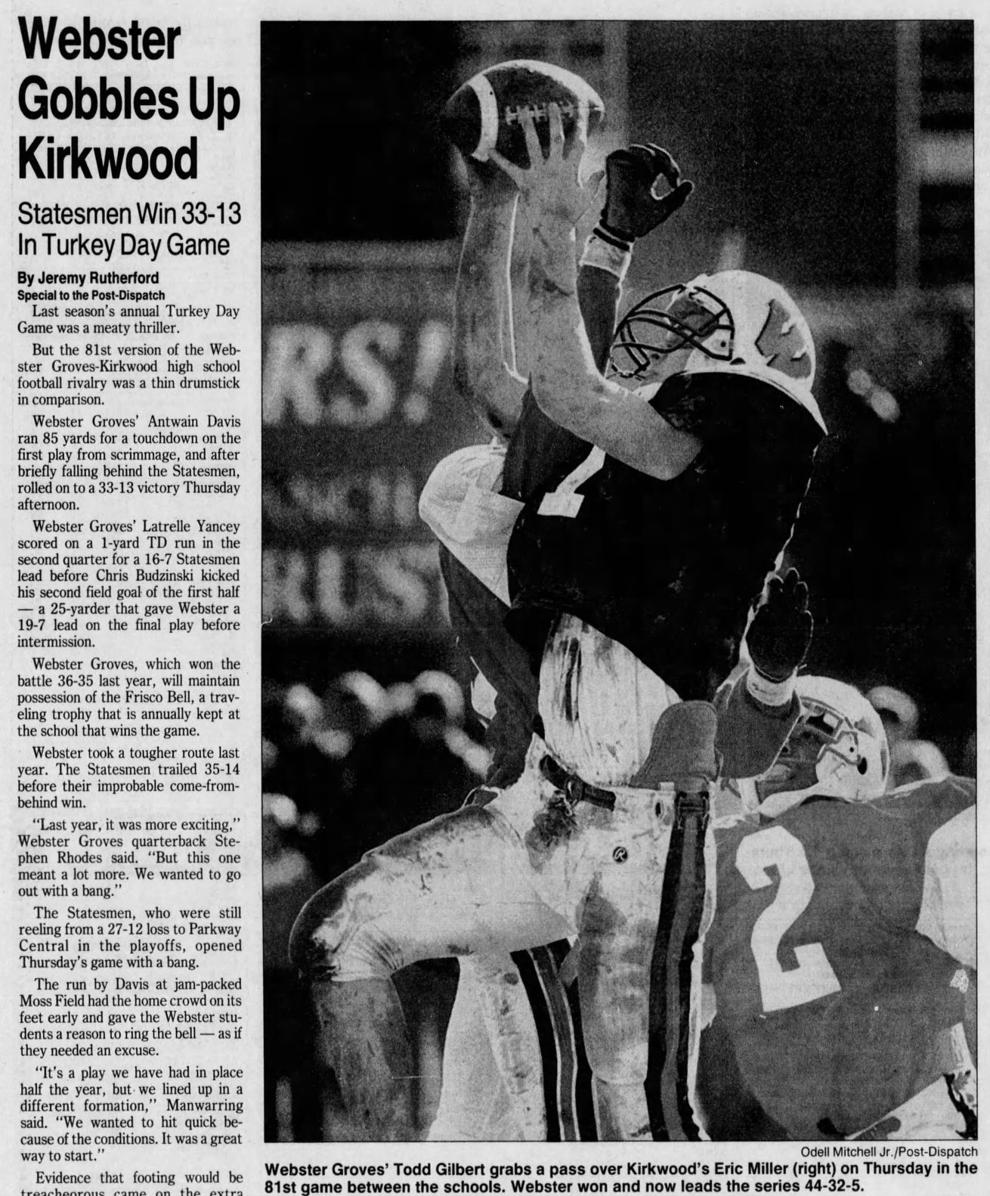 2000: Webster rebounds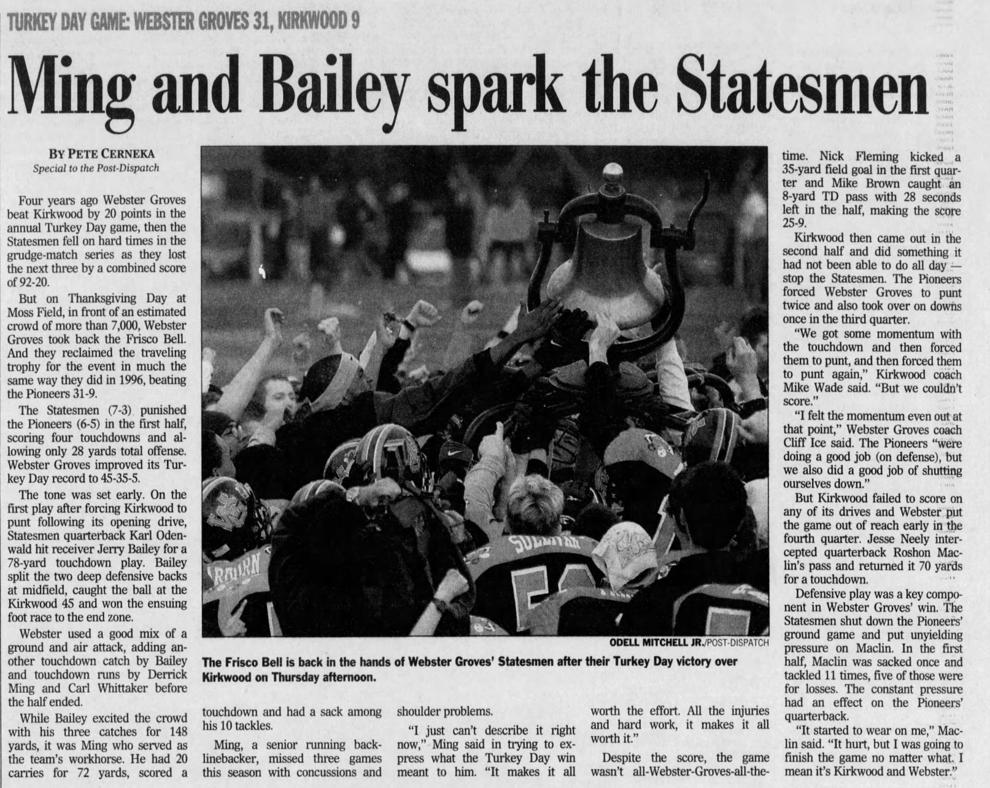 2002: A game that almost wasn't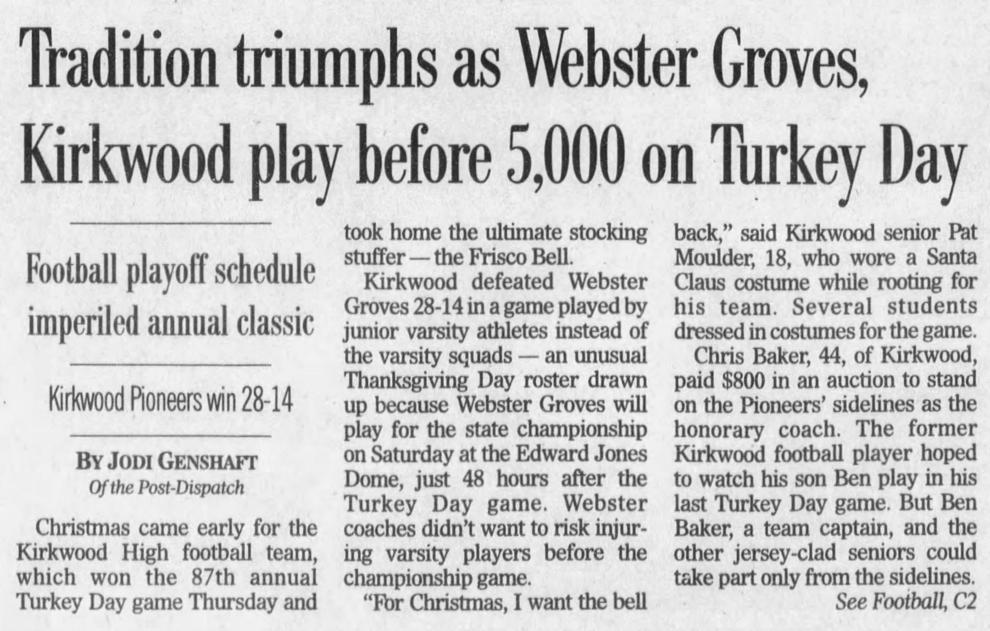 2002: The JV game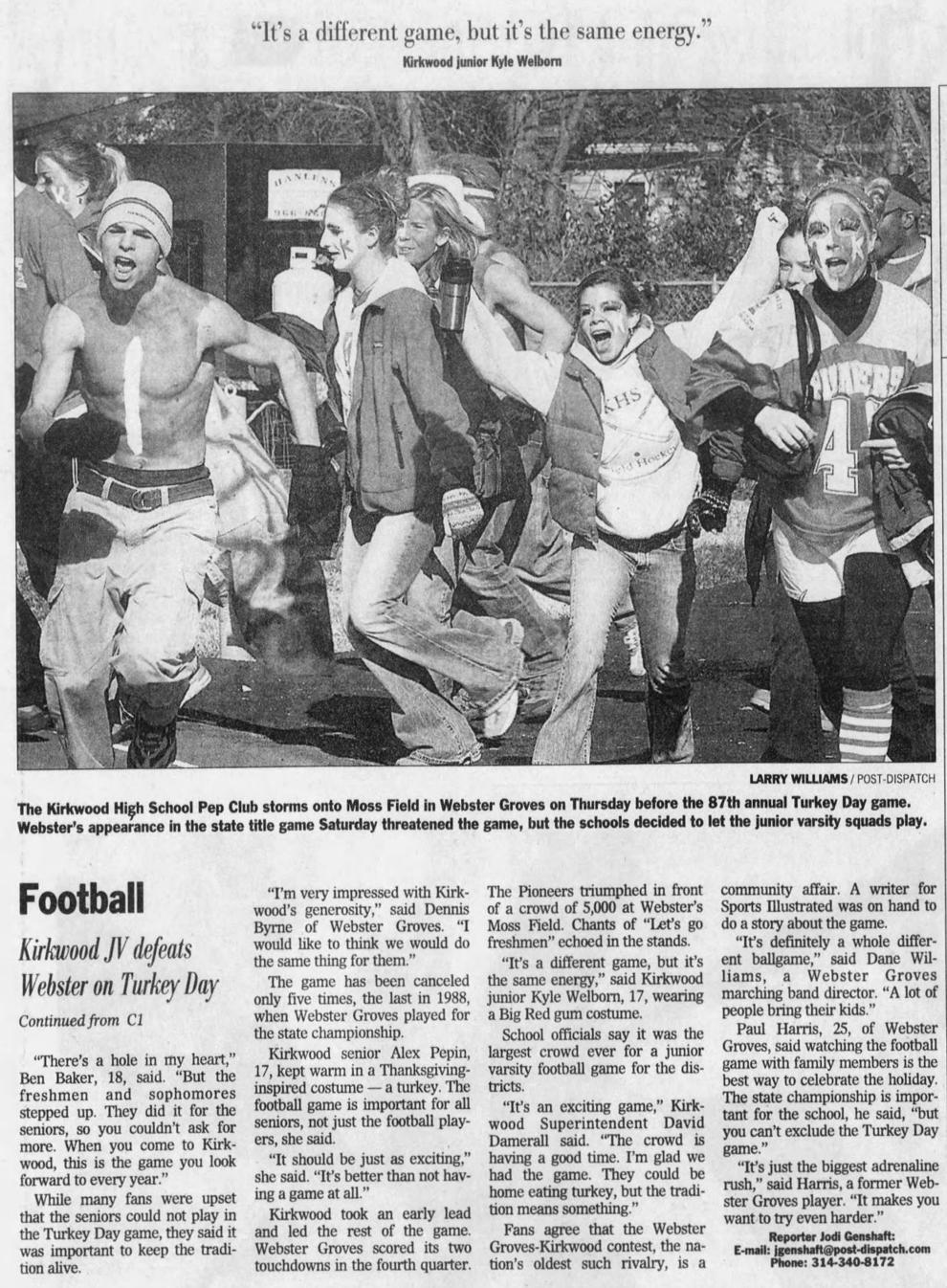 2007: The 100th anniversary game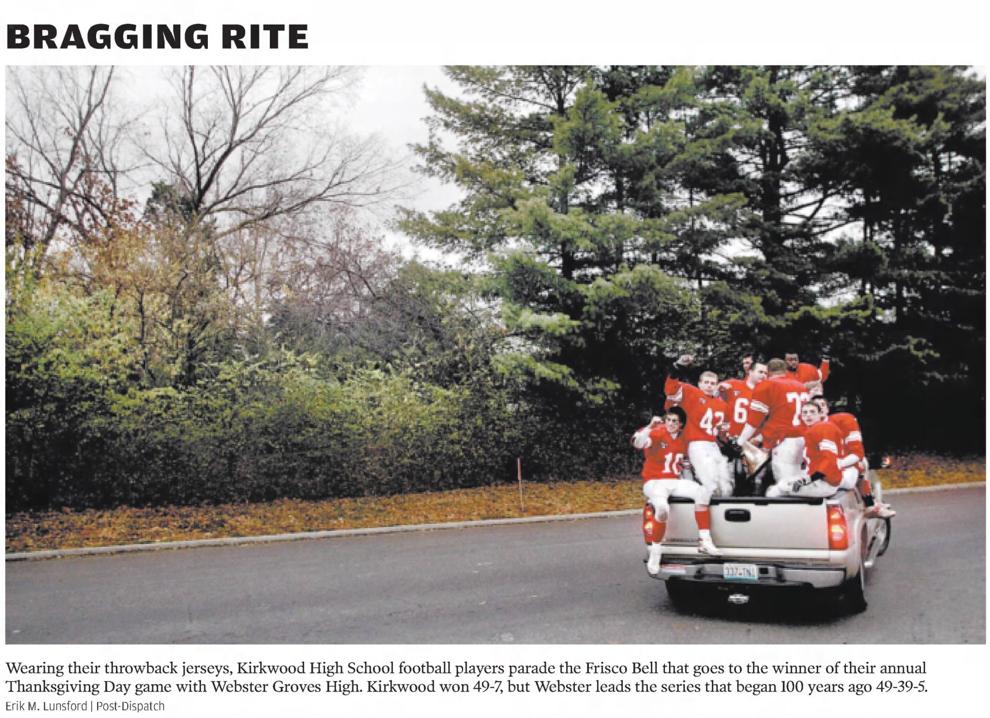 2015: Kirkwood continues domination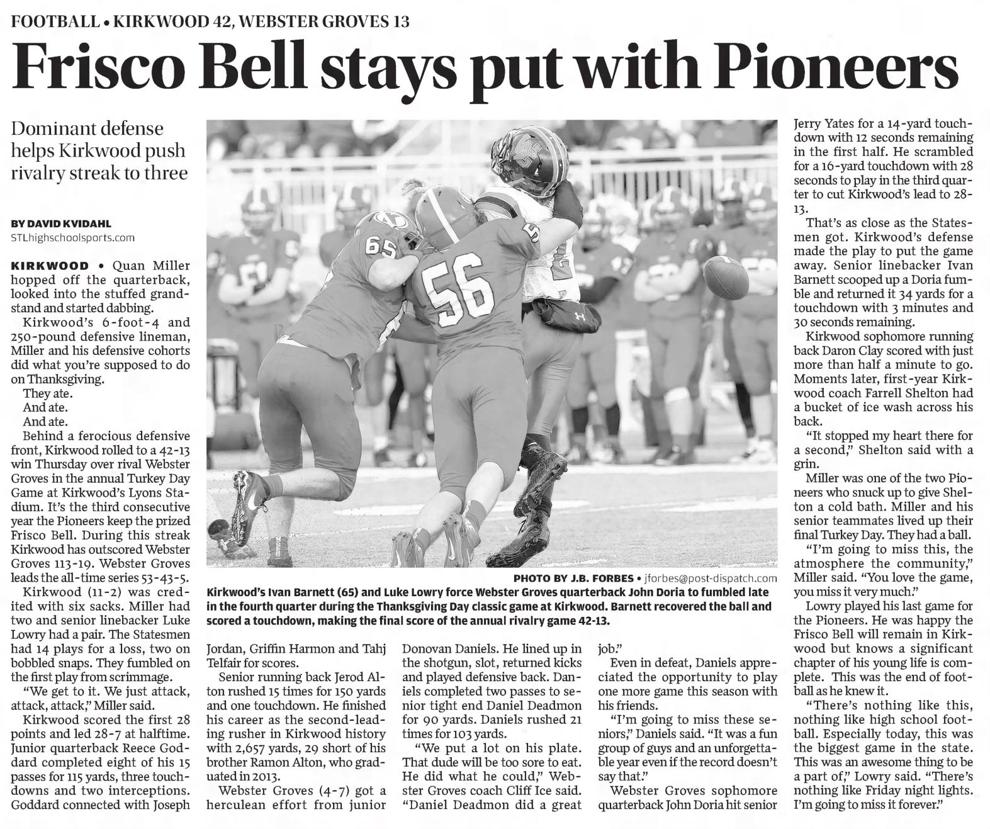 2016: Kirkwood completes the double