The Turkey Day Game: A look back at Webster Groves vs. Kirkwood
When Kirkwood hosts Webster Groves on Thursday, it will mark the 112th year of the tradition. It's a tradition that has overcome dicey weather and bad blood to become one of the best high school rivalries in the nation. Here is a look at some moments from the rivalry as captured from the pages of the St. Louis Post-Dispatch.
1917: The only game of importance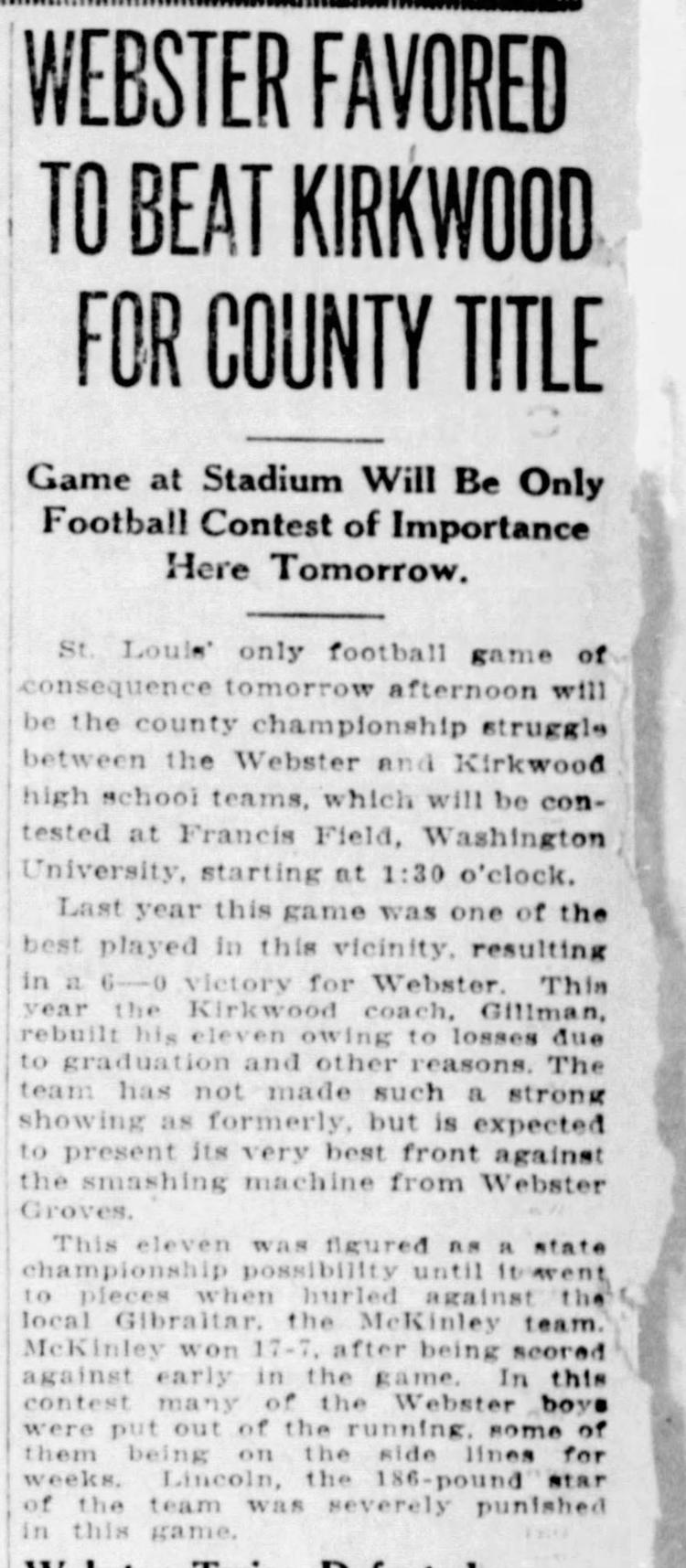 1917: A Webster win over the Kirkwood Eleven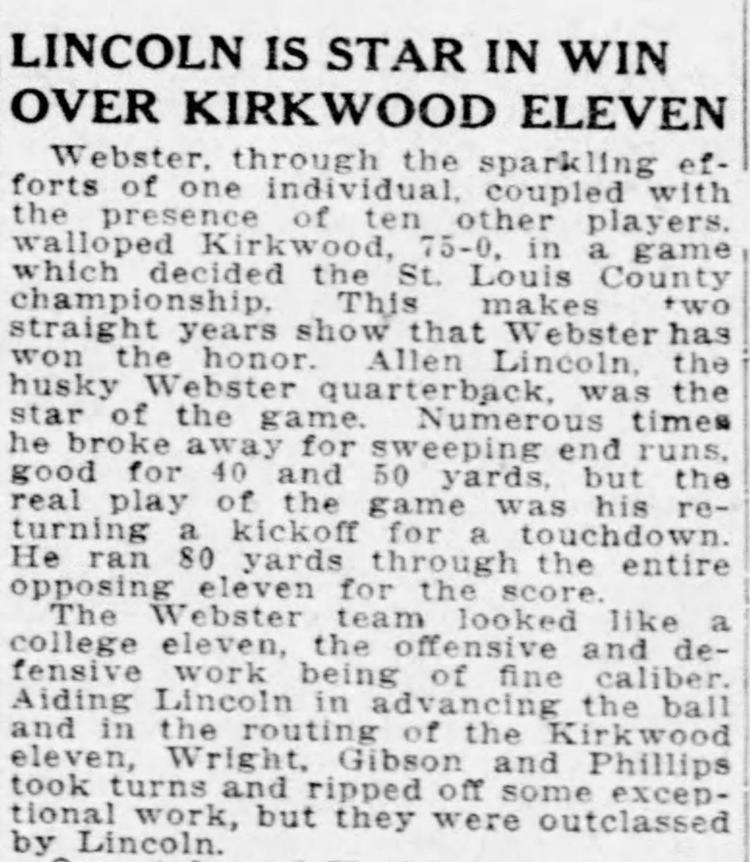 1917: How Webster won a blowout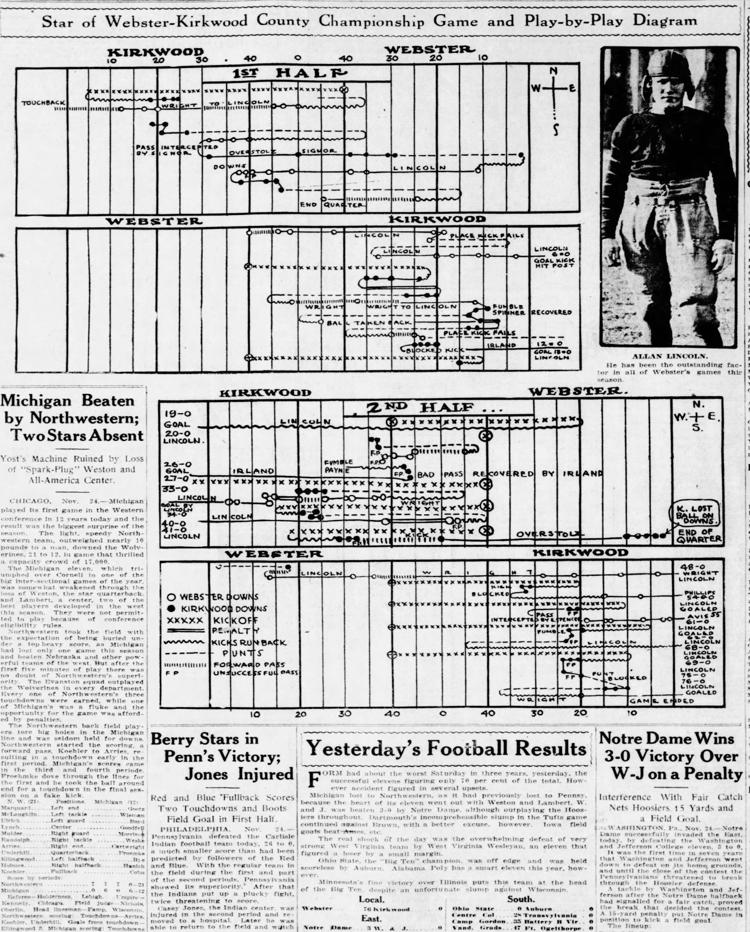 1923: The game that nearly ended it
1930: Kirkwood surprise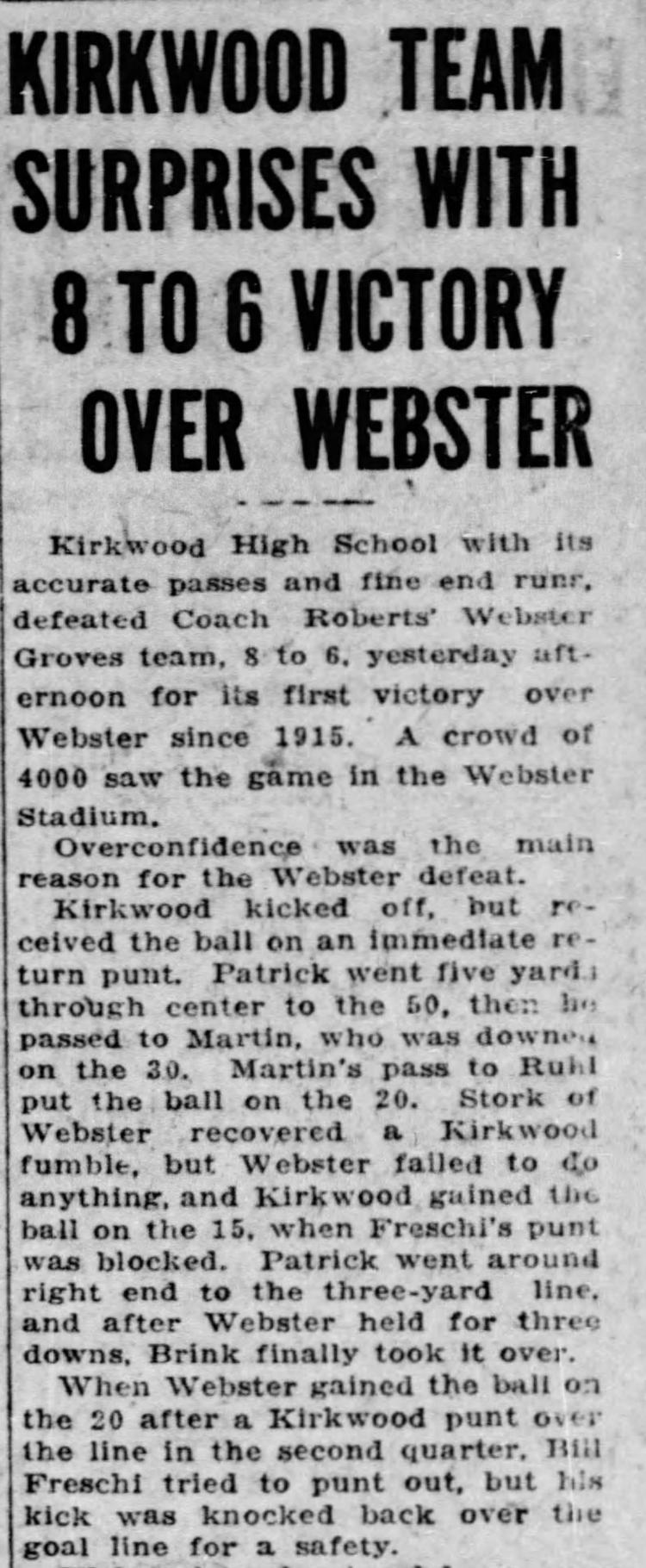 1931: Underdog Webster
1960: A wall against Webster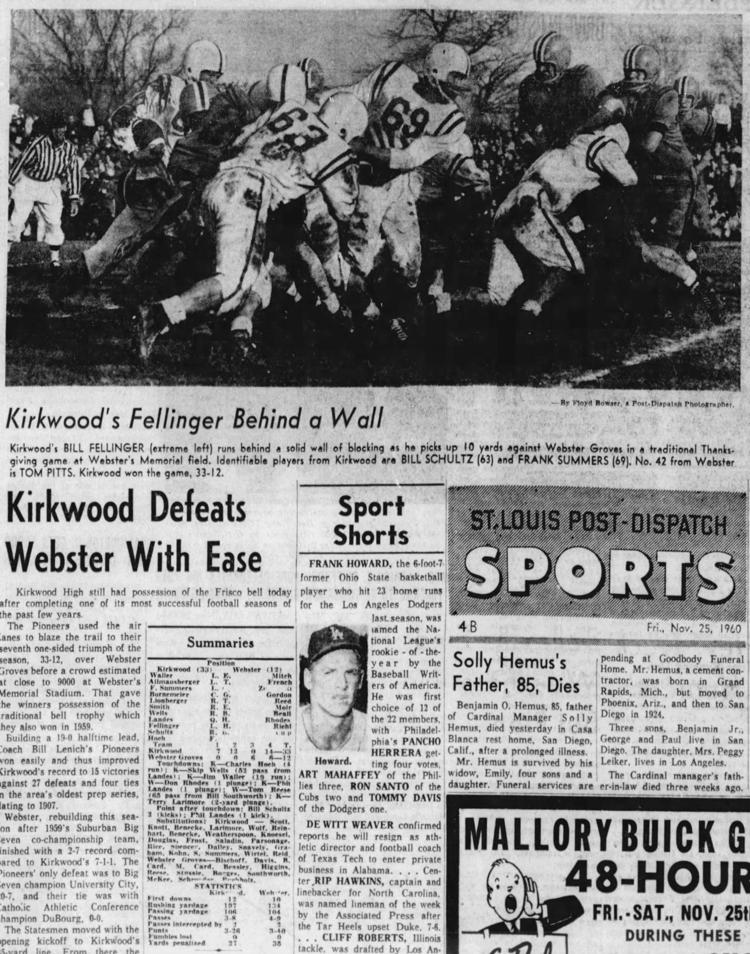 1964: End of the rainbow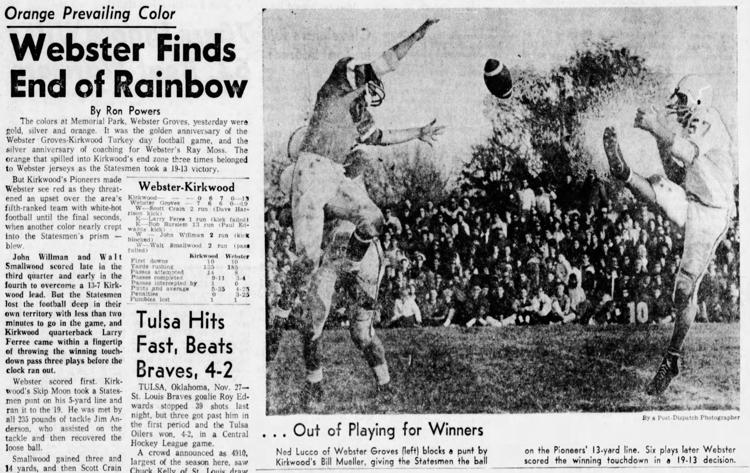 1966: 'Sixteen in Webster Groves'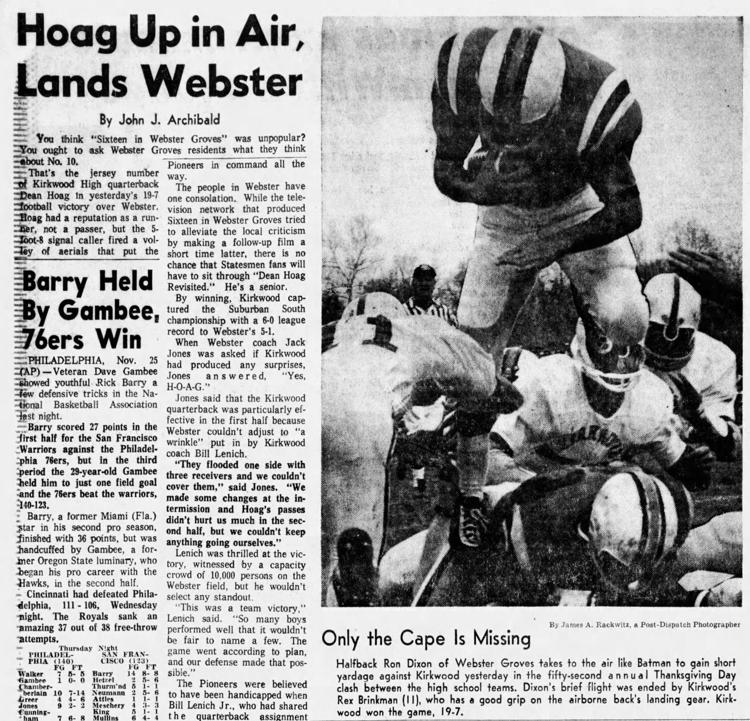 1975: The non-Turkey Day game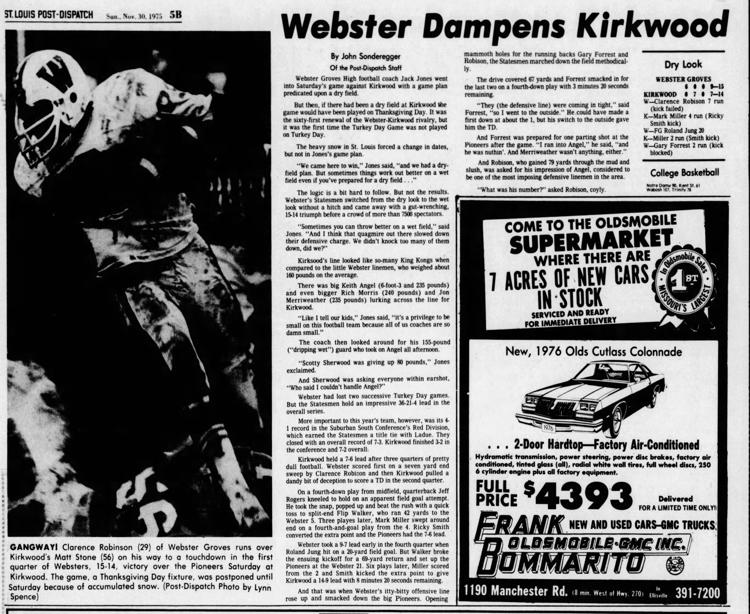 1982: The little brown jug?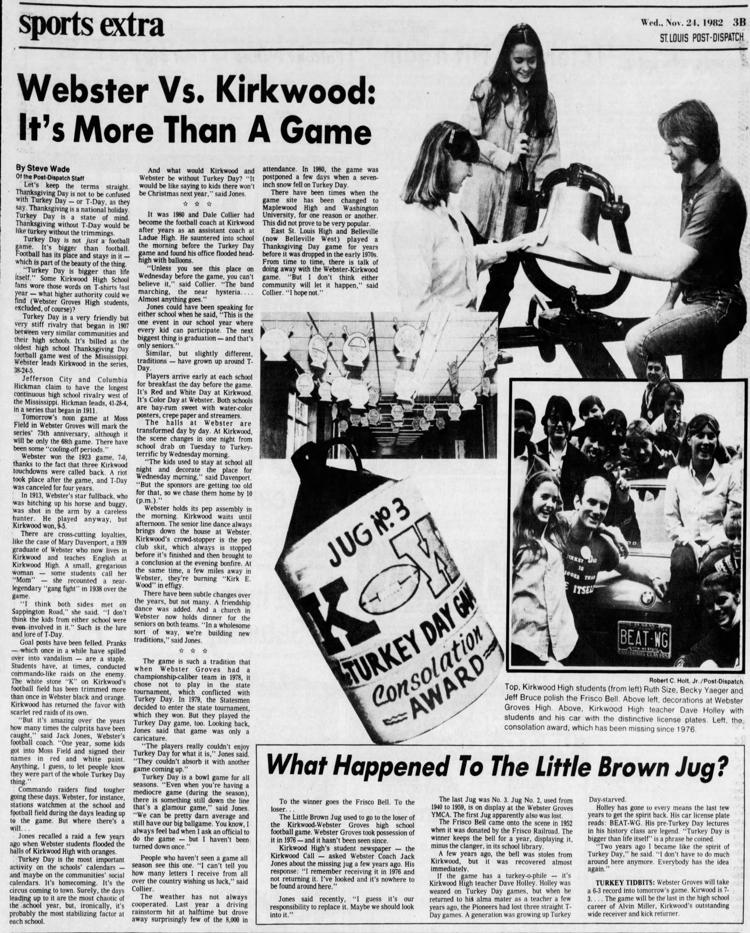 1984: A look at a tradition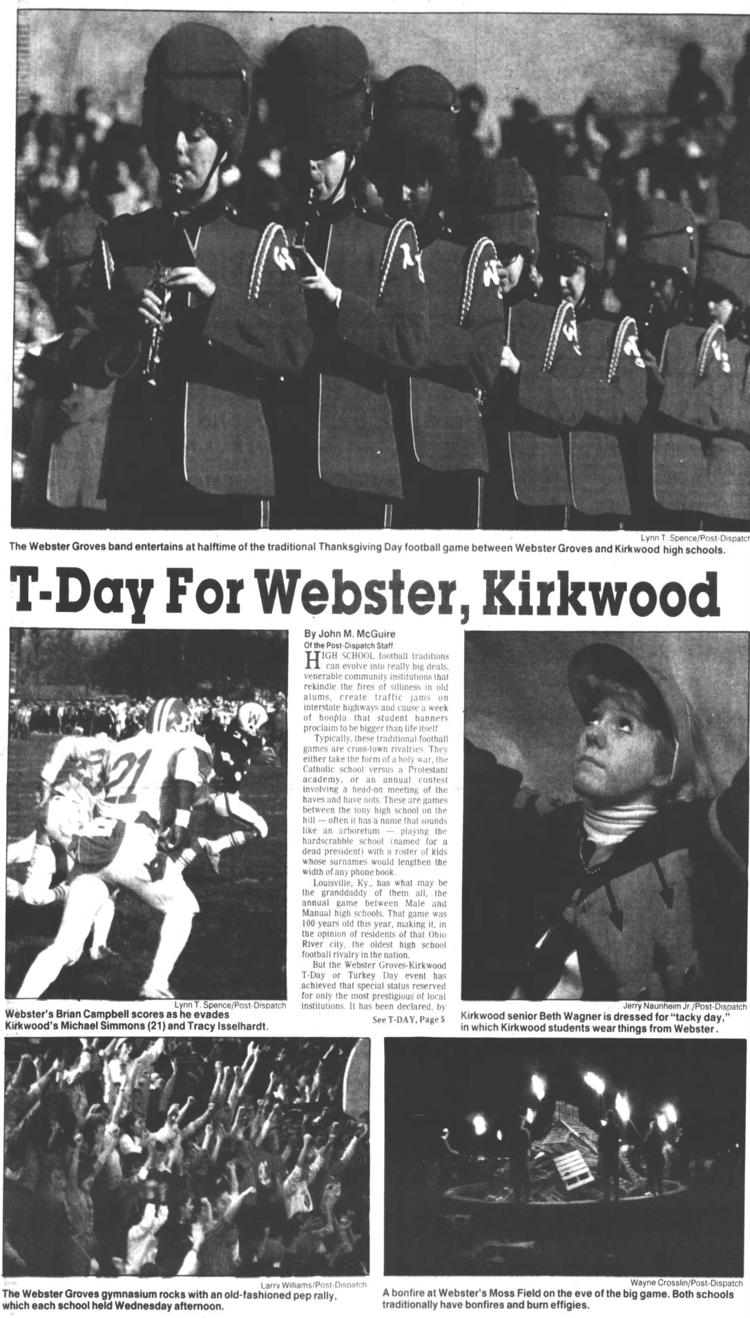 1986: An overtime thriller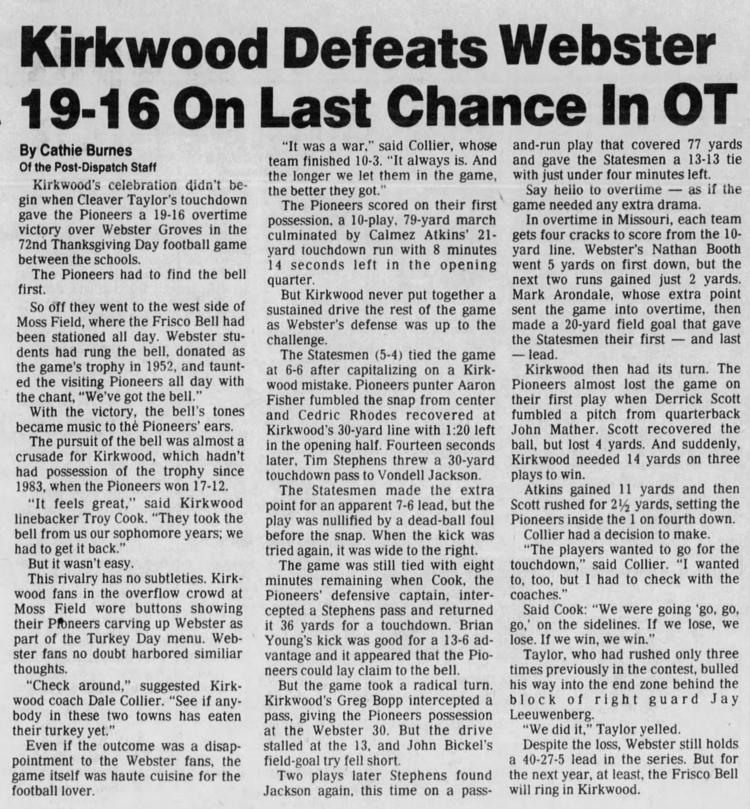 1990: Kirkwood finishes 0-10

1992: A game marred by a shooting

1993: Collier's last call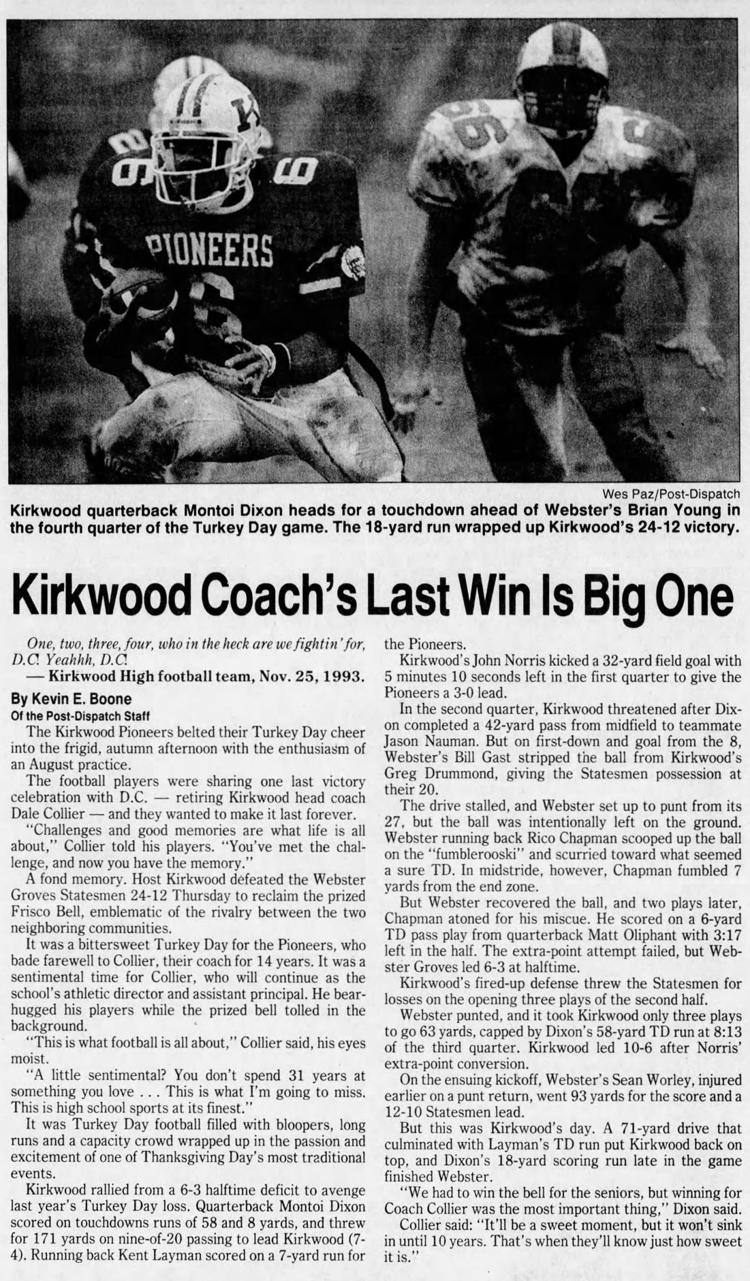 1994: Drummond's big day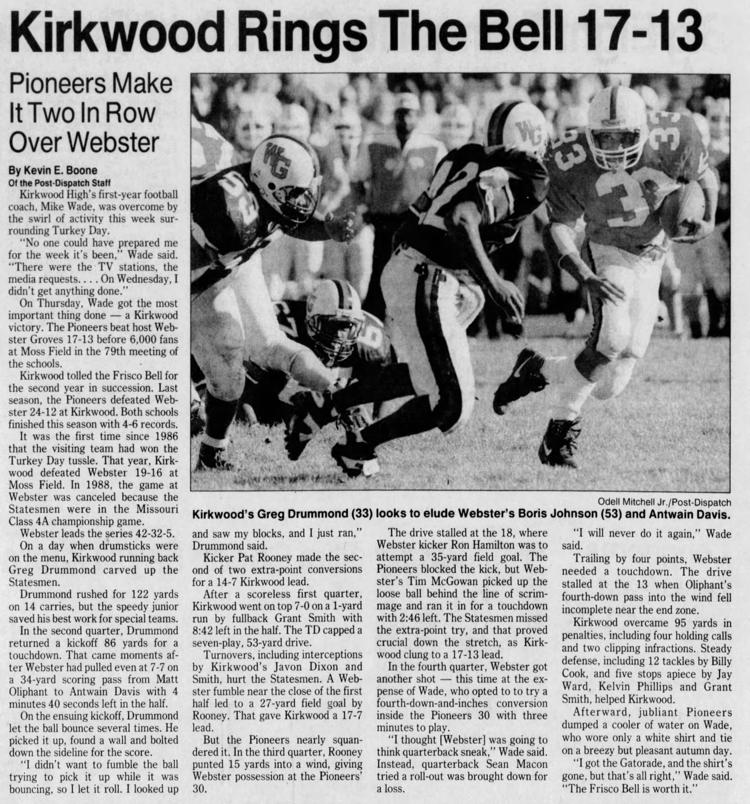 1995: The Bell goes back to Webster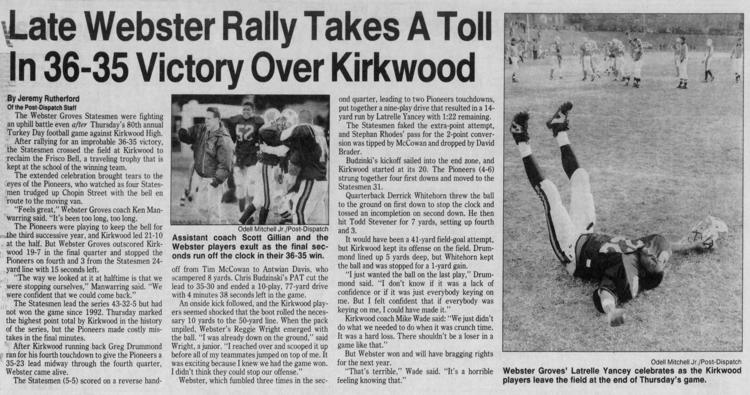 1996: A Webster blowout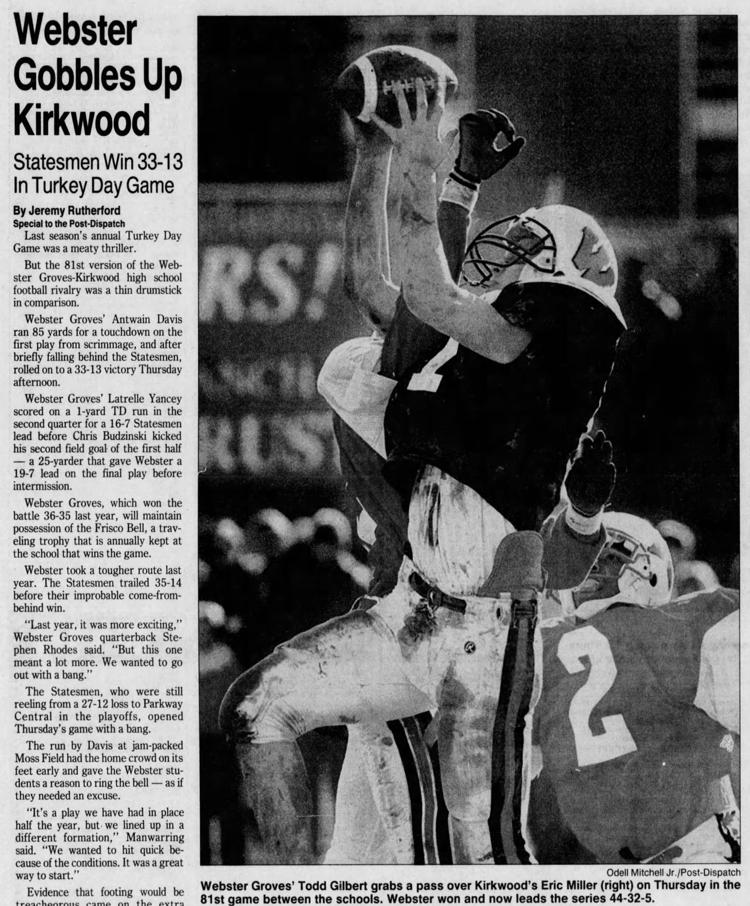 2000: Webster rebounds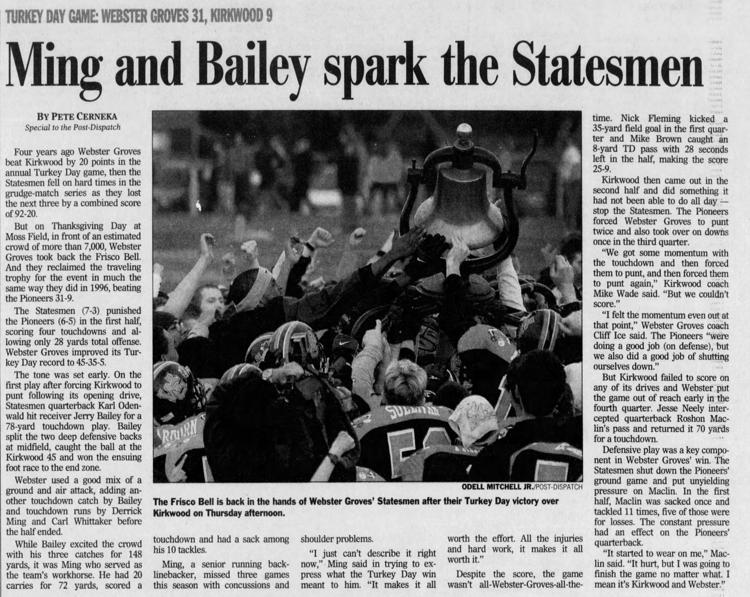 2002: A game that almost wasn't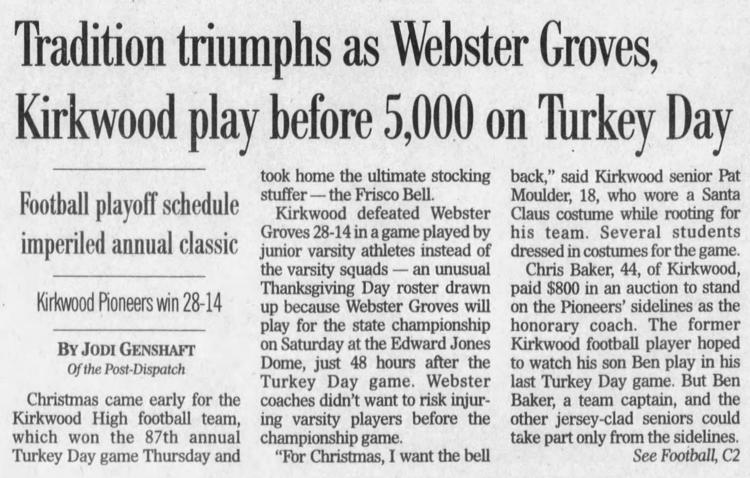 2002: The JV game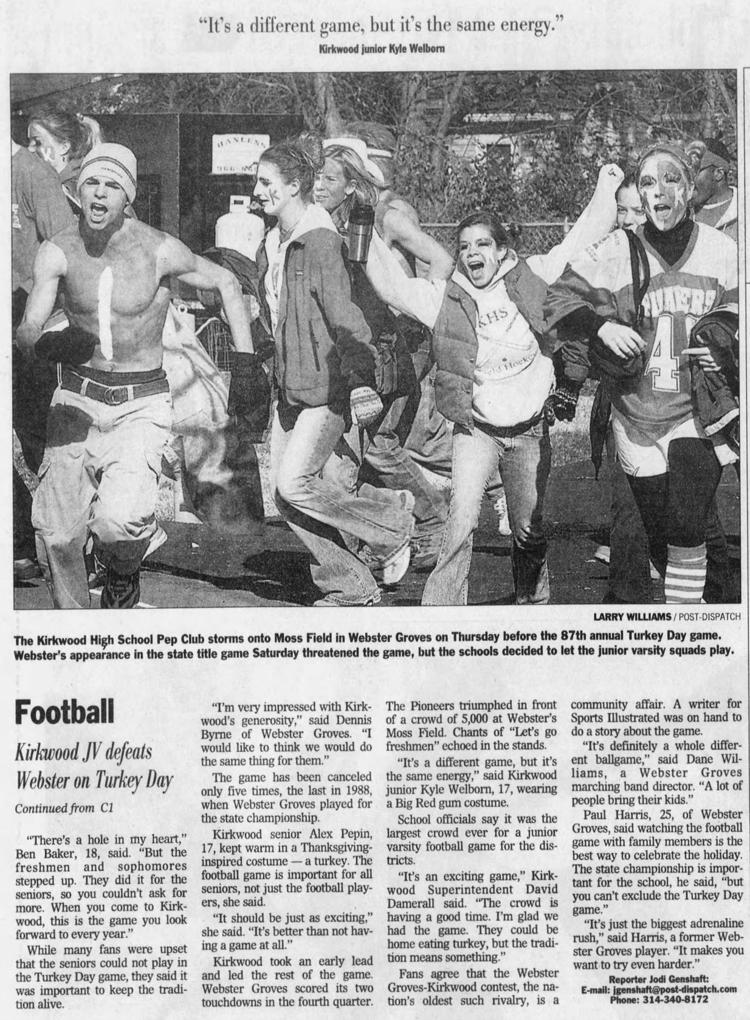 2007: The 100th anniversary game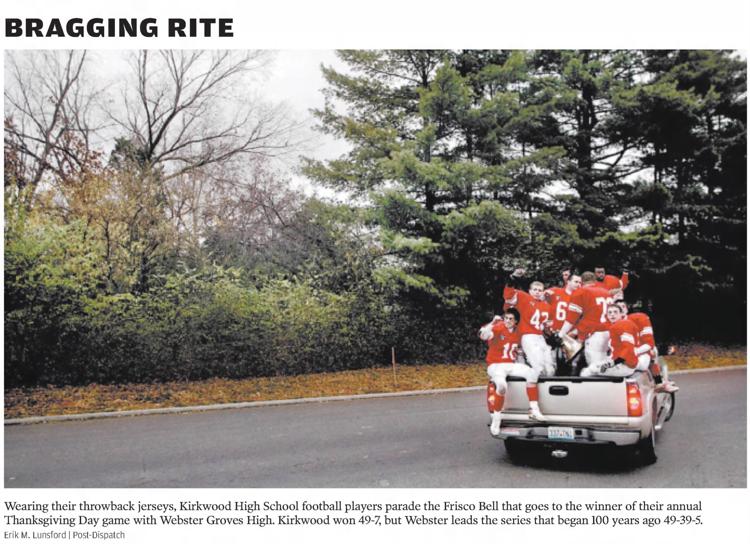 2015: Kirkwood continues domination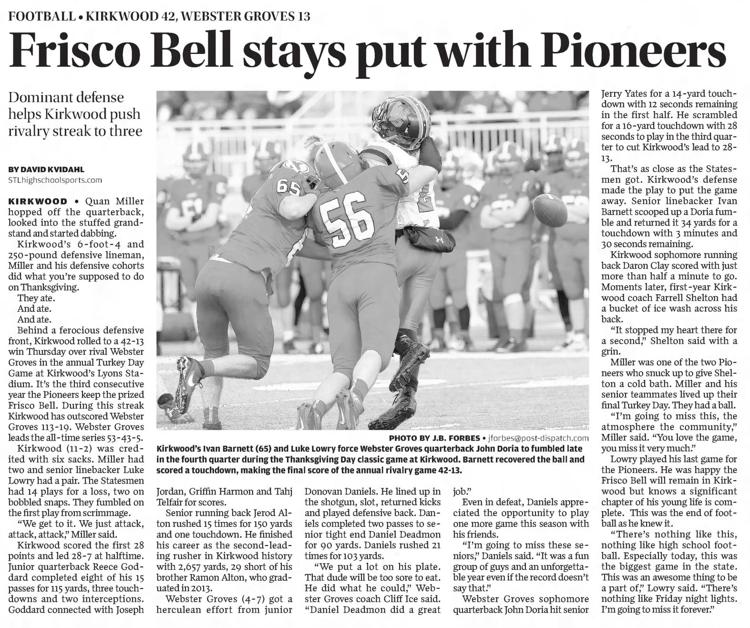 2016: Kirkwood completes the double