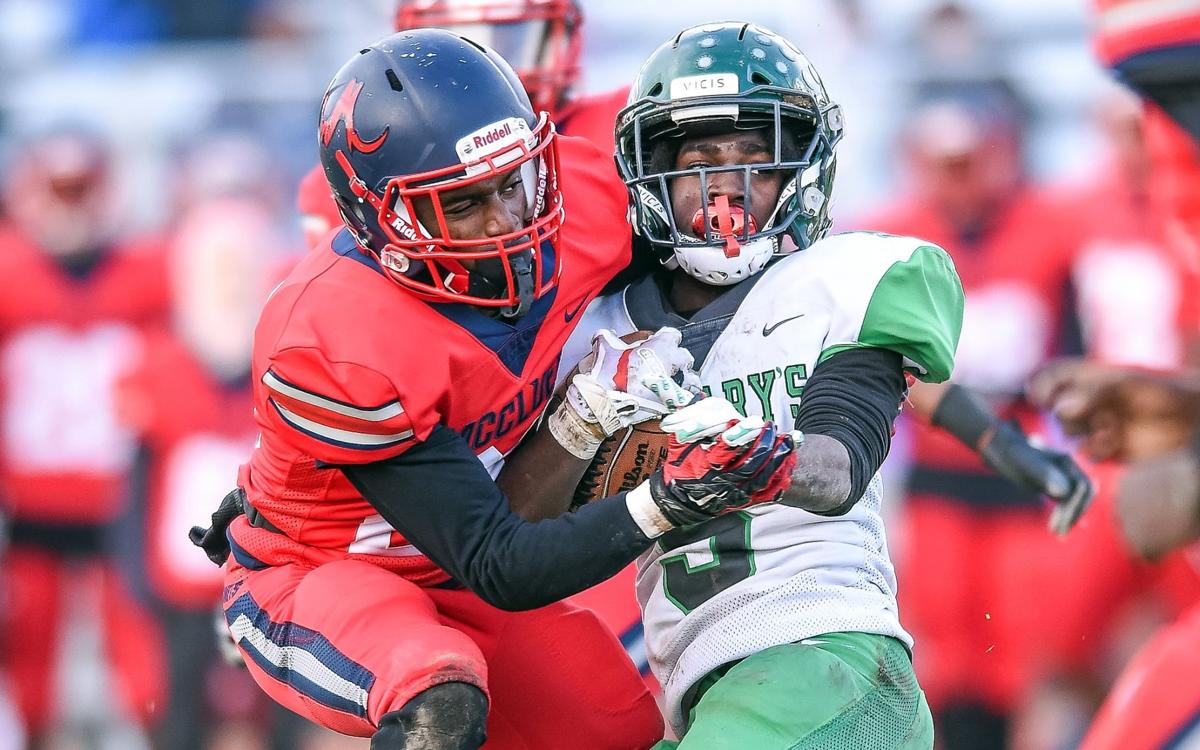 Howard Brown looks forward to the day he'll get to issue helmets and pads to his players.
When that day will come is anyone's guess.
Under its recently released guidelines related to the coronavirus pandemic, the Missouri State High School Activities Association made it clear that any district that does not offer an in-person schooling option will not be able to compete in athletics. Those schools would be ineligible to begin official fall sports practices on Aug. 10 and regular-season competitions the week of Aug. 24.
"If you are only offering virtual instruction with no face to face education, either temporarily or for the semester/year, you may not offer sports and activities during that period," MSHSAA's guidelines state.
The Illinois High School Association will meet on July 29 to hash out its plan for fall sports.
The schools currently unable to participate in athletics are Hazelwood Central, Hazelwood East, Hazelwood West, McCluer, McCluer North, McCluer South-Berkeley and Ritenour.
In his second season as the McCluer High football coach after a long run at Berkeley, Brown was holding out hope he and his players would be able to continue their preseason work and begin the fall season in some way, shape or form.
"I'm the most optimistic person in the world," Brown said. "I'm going to believe until the buzzer sounds."
It hasn't sounded yet but it doesn't look good at the moment. Practices, even small and socially distanced ones, are canceled for the foreseeable future. Brown and his Comets spent three weeks together and the vast majority of that time was used for conditioning drills. They never pulled out the helmets or pads.
Instead of proceeding, Brown and his colleagues are back to where they were in the spring. With no practices or related team activities, it's on the student-athletes to find a way to stay mentally and physically prepared for the possibility of restarting again.
Ferguson-Florissant, Hazelwood and Ritenour all have put in place plans that would provide an in-person schooling option for students should certain benchmarks be met in the community with decreases in positive COVID-19 infections, hospitalizations and deaths over a certain period of time. Should those benchmarks be met and in-person schooling resumes, those districts would be eligible to participate in athletics under MSHSAA's guidelines.
"I told them, 'When that call comes you need to be ready,'" Brown said. "Have faith and hold on to it. Right now this is 100 percent faith."
Should the pandemic loosen its grip on the area and sports can resume in some semblance of normalcy, Brown said teams would be able to play games up until Dec. 5. Even if they aren't part of the postseason, there could be a chance to hand out those helmets and pads and just go play.
"There might be an opportunity to get back out there," Brown said. "I look forward to the day 'faith and hard work' are back on display."
STLHighSchoolSports.com is the most comprehensive source of stats, scores and stories from any and all area high schools.