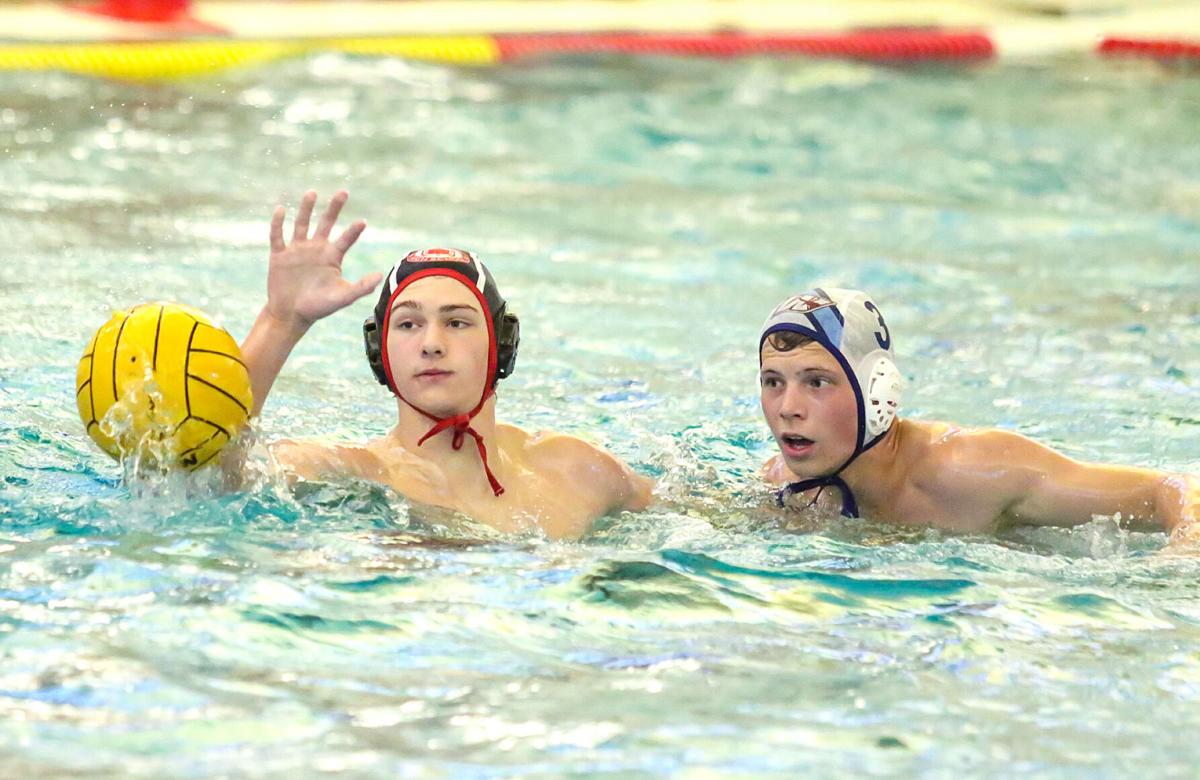 KIRKWOOD — McKay Morgan knew he had a tough defensive assignment in front of him, but he was more than up to the challenge.
The Parkway West senior held the area's top scorer, Kirkwood senior Tanner Whitson, to just two goals Wednesday and the Longhorns rolled to a 13-4 win over the Pioneers in an unbeaten battle of the top two teams in the Missouri Water Polo rankings at Kirkwood's Walker Natatorium.
"They had a couple key players and we wanted to lock them down, so we made sure we had the right matchups," Morgan said. "We let the defense turn into offense."
Parkway West (4-0), the No. 2 team in this week's MWP rankings, got it done at both ends of the pool.
In addition to shutting the Pioneers' high-powered offense down, the Longhorns got a balanced scoring attack with four goals from sophomore Kosta Radoman and three goals apiece from Morgan and junior Will Bonnett.
"It's awesome having so many guys where you can put them in and they'll just each score as many goals as they can," Morgan said.
Kirkwood (6-1) had ascended to the top of the area rankings on the strength of a six-game winning streak to start the season that saw the Pioneers outscore their opponents 126-24.
"Hats off to West. They played a great game all-around with very few mistakes," Kirkwood coach Rob Peglar said. "We've got some things to clean up. You win or you learn. We learned today. It's a cliché, but it's absolutely true."
West boasts a strong defense that has allowed just 18 goals through the season's first four games and showed it off against the Pioneers.
"What I love most about this group is the help defense that we play," West coach Charlie Cutelli said. "My big fear was we play in a six-lane pool, so it's really easy to help because it's a bathtub. In here, their offense is spread out, so I was happy with how it went."
Whitson came into the game the area leader in goals (41), assists (22) and points (104), but the two goals he scored came late in the game with Kirkwood down by eight and 10 goals, respectively.
"We just weren't there on the offensive side," Whitson said. "Their team is always a really good defensive team. They like to run a really high press, and we knew that coming in, but we didn't take advantage of what we worked on in practice."
Radoman sparked the West offense with a pair of goals as part of a 5-1 first-quarter burst.
"We just really wanted to get out there and make a statement," Radoman said. "You see that Kirkwood is 6-0, but we just wanted to show that we are also here."
He scored two more goals in the second quarter, as the Longhorns opened up an 8-1 lead by halftime.
"Against a good team, a 5-1 first quarter kind of told the tale," Peglar said. "It's hard to come back against them because they play solid. We need to start better and eliminate the little mistakes at the beginning of the game."
It was Morgan's turn to lead the offense as he scored all three of West's goals in the third quarter as its lead expanded to 11-3.
Whitson finally got on the board with just over two minutes to play in the third and he also scored the game's final goal with 57 seconds left to get the Pioneers' deficit back into single digits.
"I took a lot of ridiculous shots because we weren't moving the ball at all. That's on me," Whitson said. "We're going to work on that and get better for the next time we play them."
The teams were only scheduled to play their regular conference game April 29, but the coaches got together and decided to add an early-season matchup as well.
"I reached out to Coach Peglar and said, 'Hey. we'd love to get a chance to play you guys earlier and get in your pool,' and he was awesome and found a date that matched up," Cutelli said. "I told our guys if we've got to drive to Chicago to play a good game, we'll do it. I think at the end of the day it was good for both programs."
Parkway West 13, Kirkwood 4
Kirkwood vs. Parkway West water polo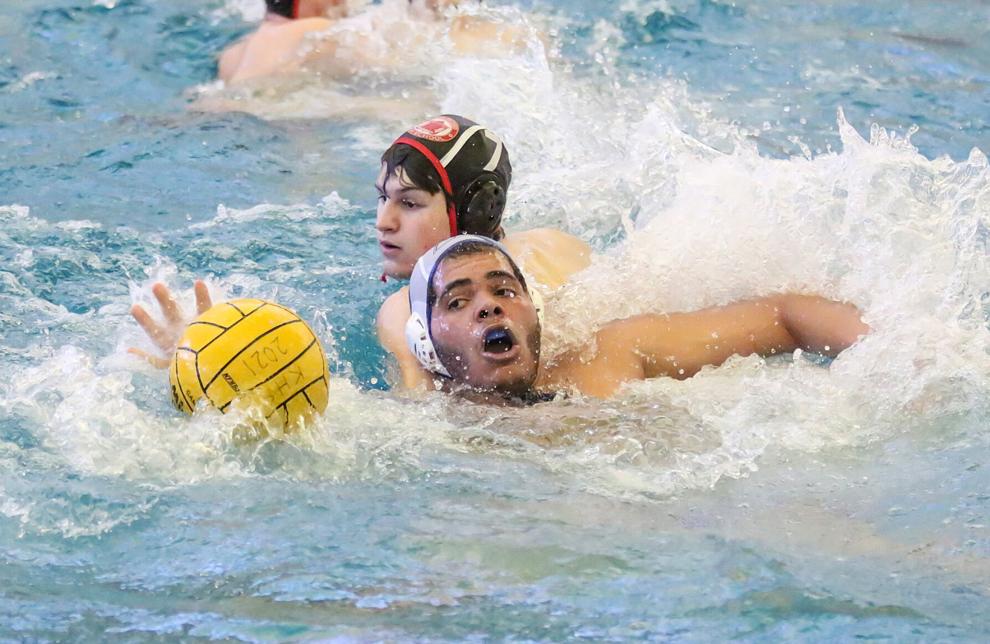 Kirkwood vs. Parkway West water polo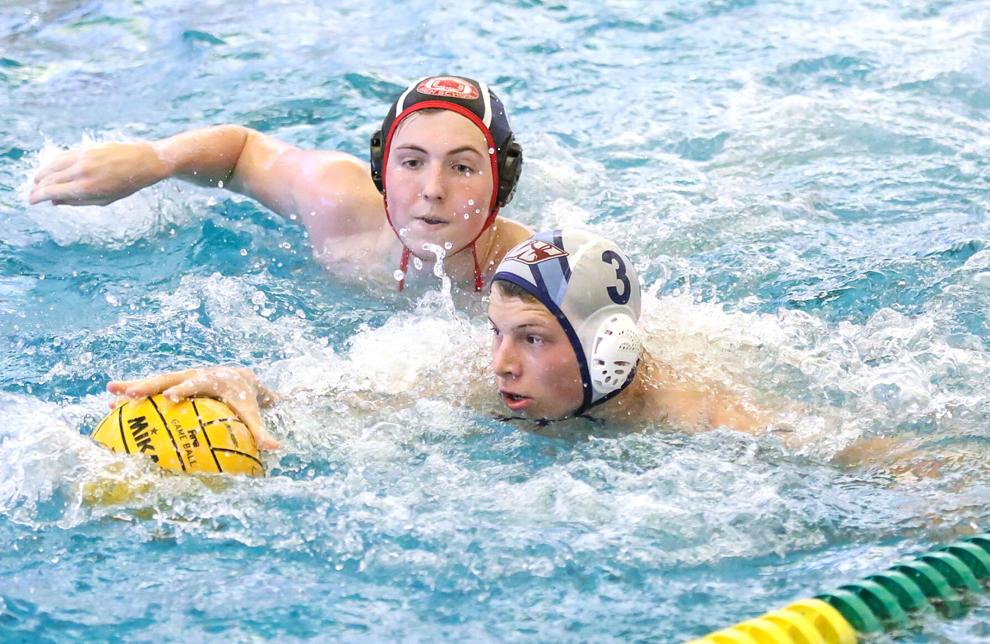 Kirkwood vs. Parkway West water polo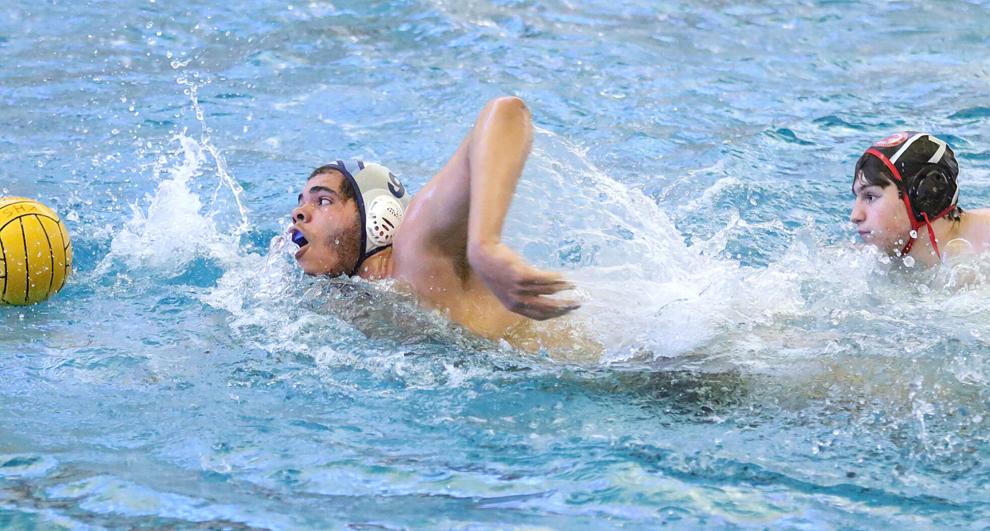 Kirkwood vs. Parkway West water polo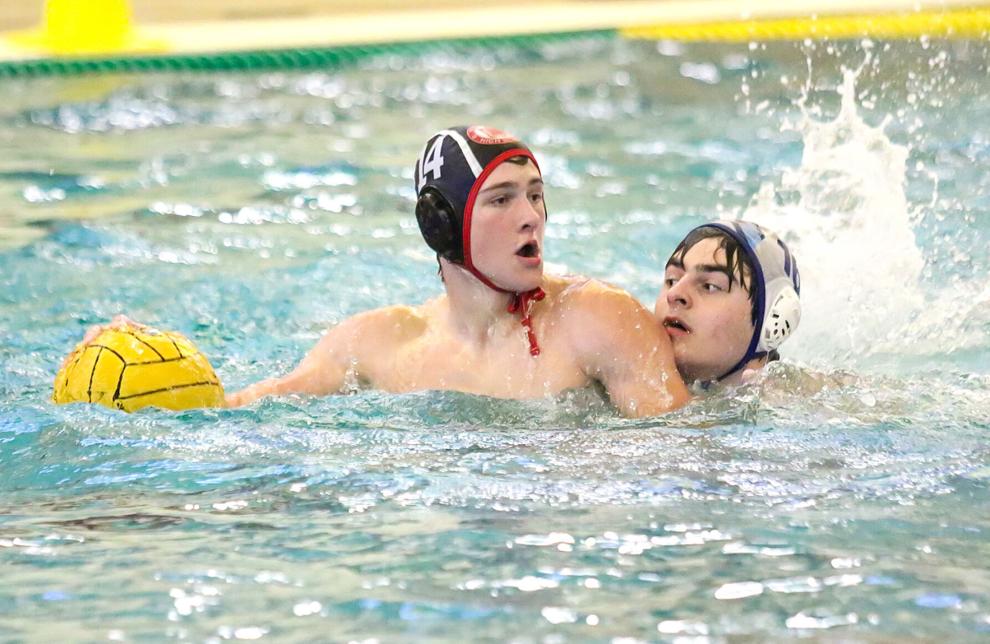 Kirkwood vs. Parkway West water polo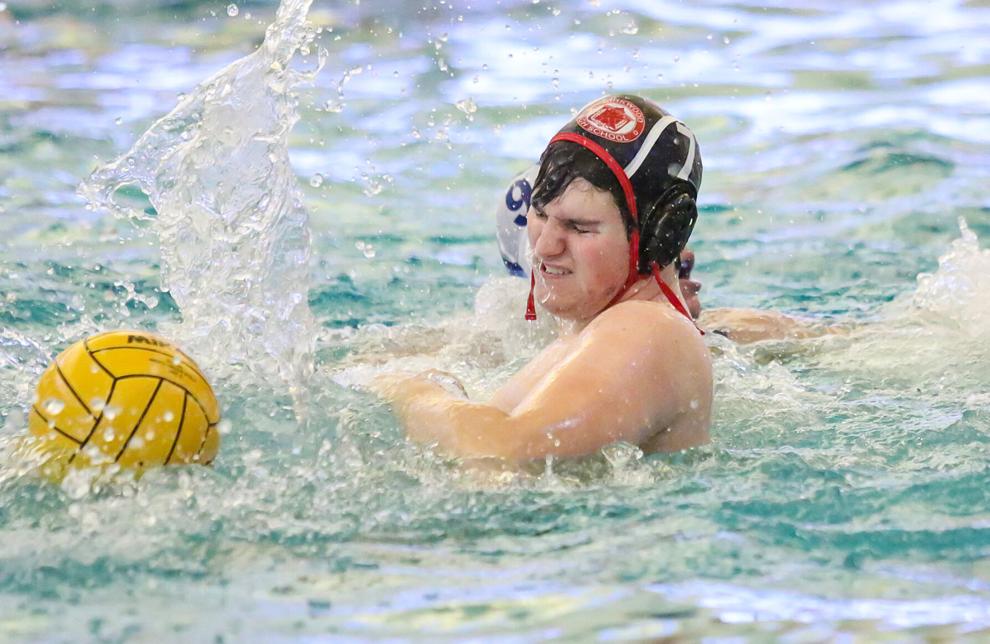 Kirkwood vs. Parkway West water polo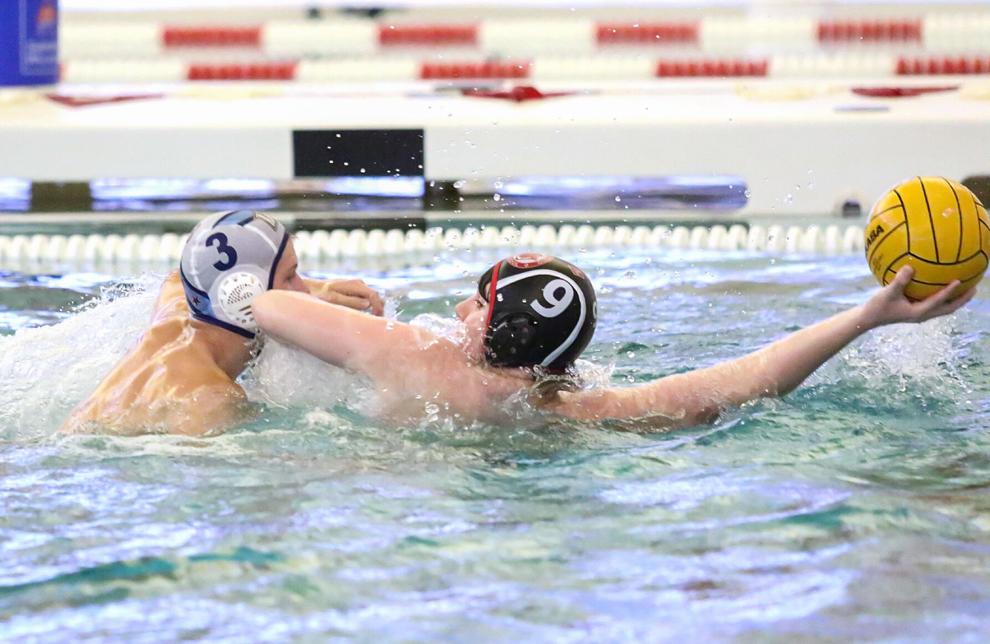 Kirkwood vs. Parkway West water polo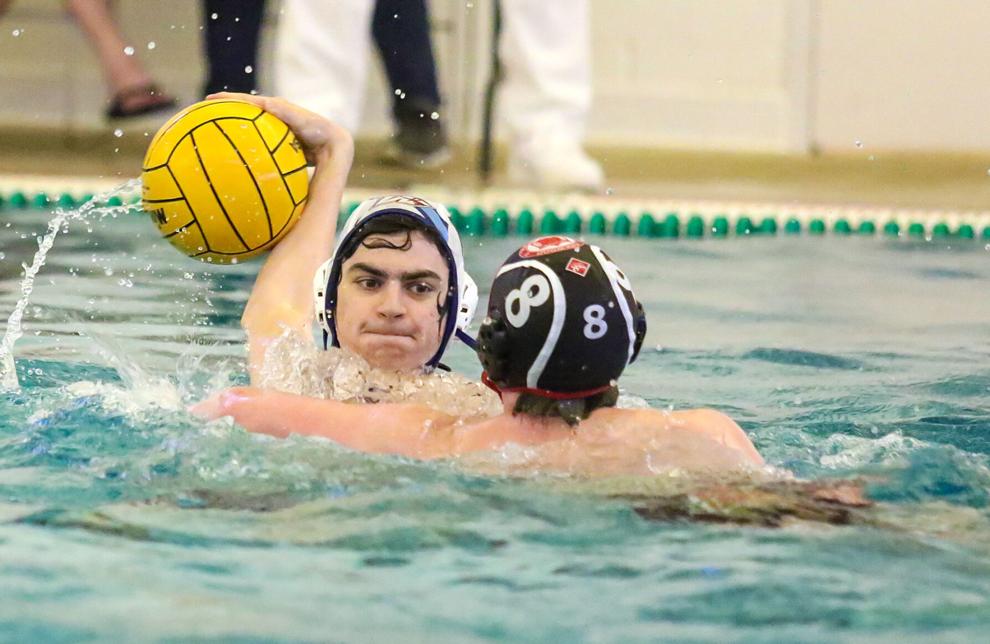 Kirkwood vs. Parkway West water polo
Kirkwood vs. Parkway West water polo
Kirkwood vs. Parkway West water polo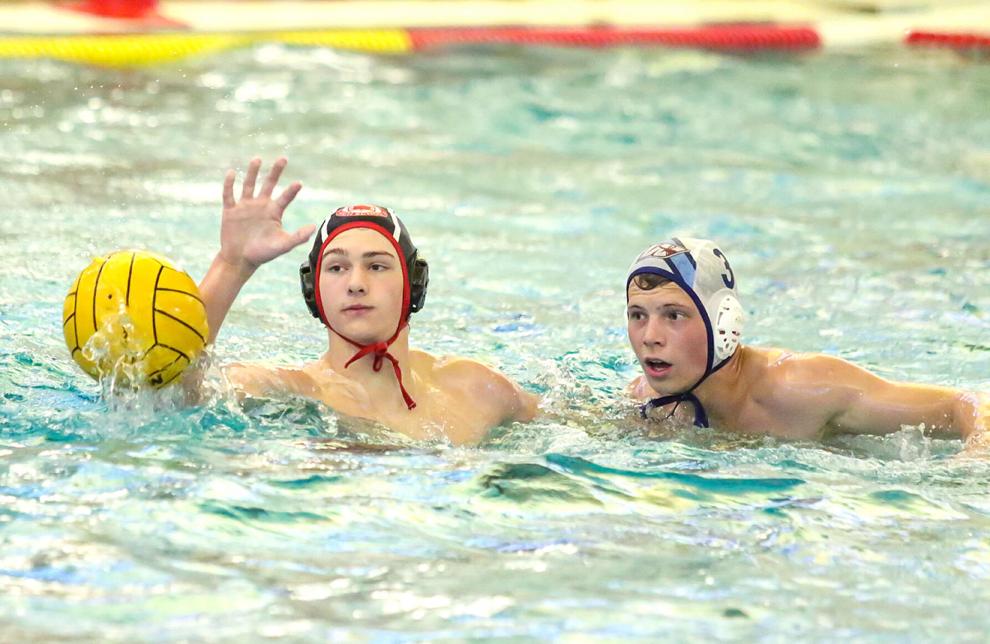 Kirkwood vs. Parkway West water polo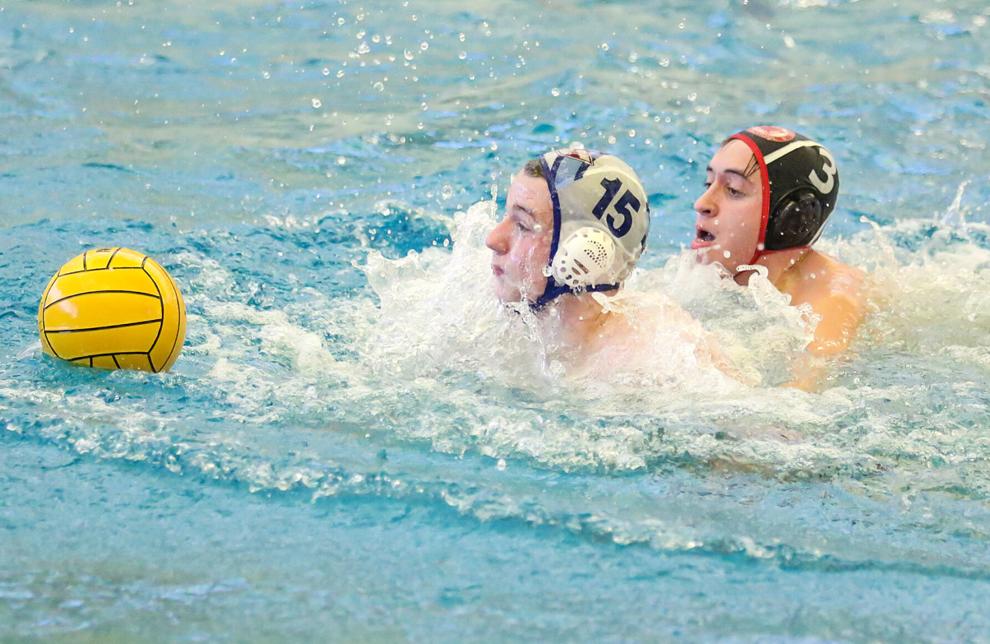 Kirkwood vs. Parkway West water polo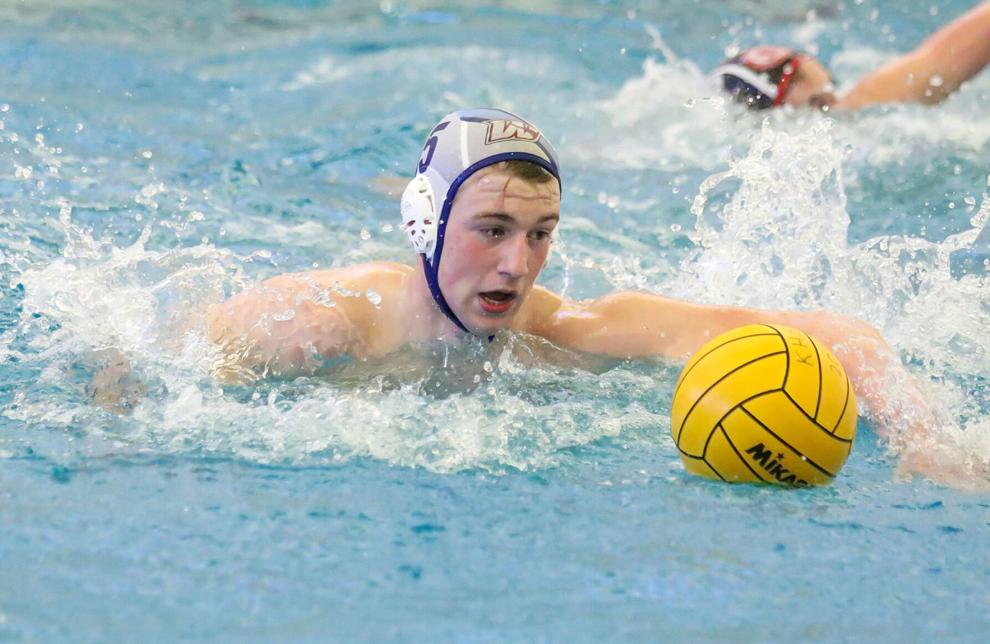 Kirkwood vs. Parkway West water polo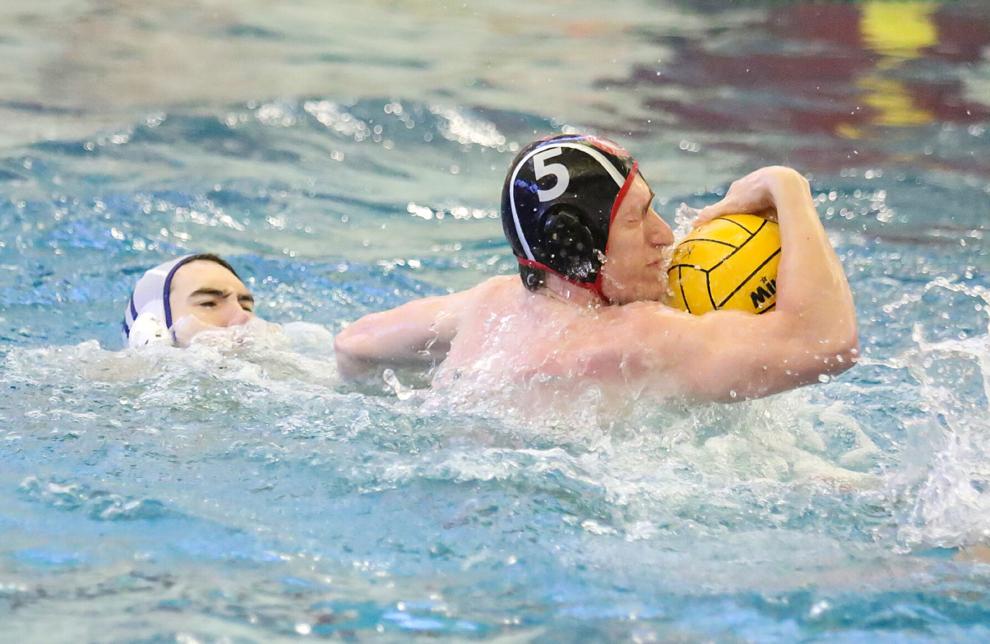 Kirkwood vs. Parkway West water polo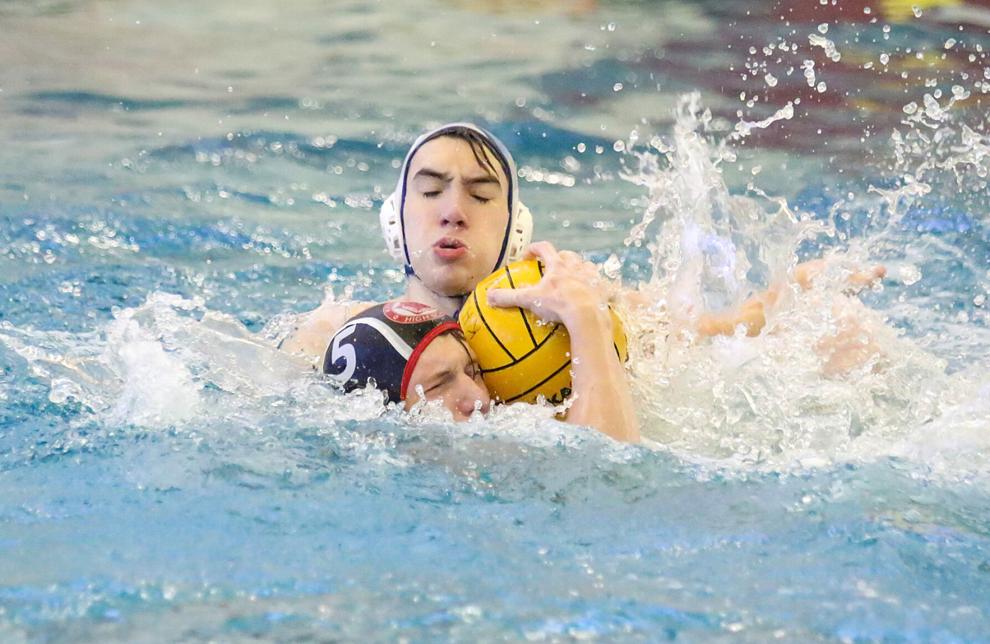 Kirkwood vs. Parkway West water polo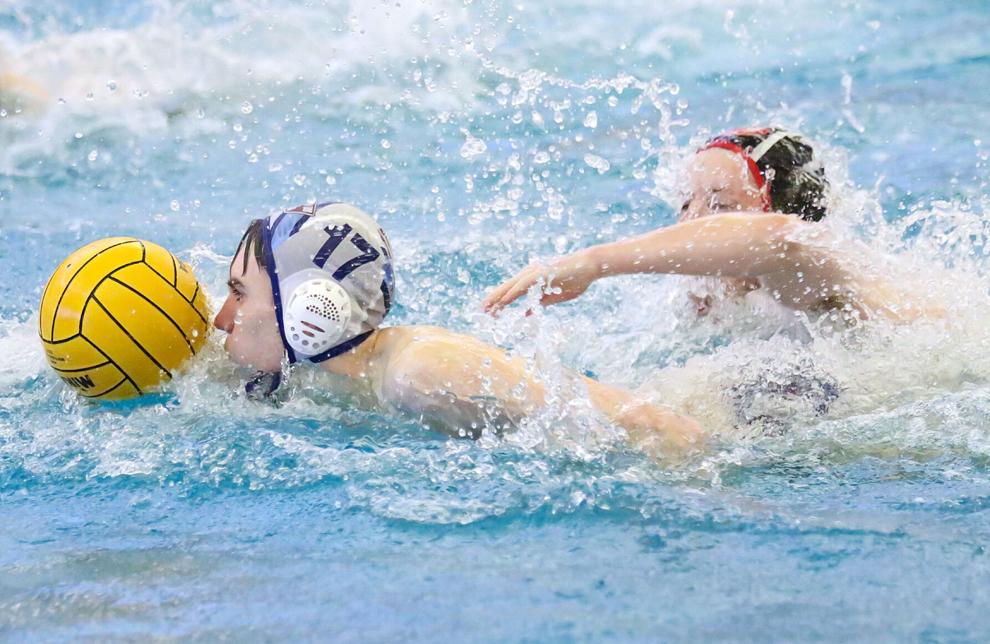 Kirkwood vs. Parkway West water polo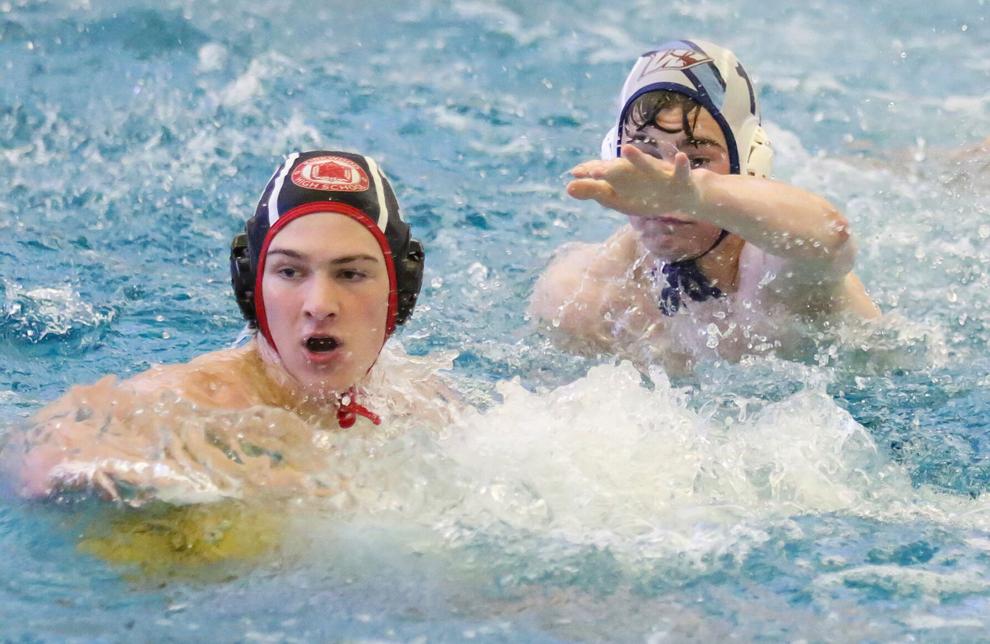 Kirkwood vs. Parkway West water polo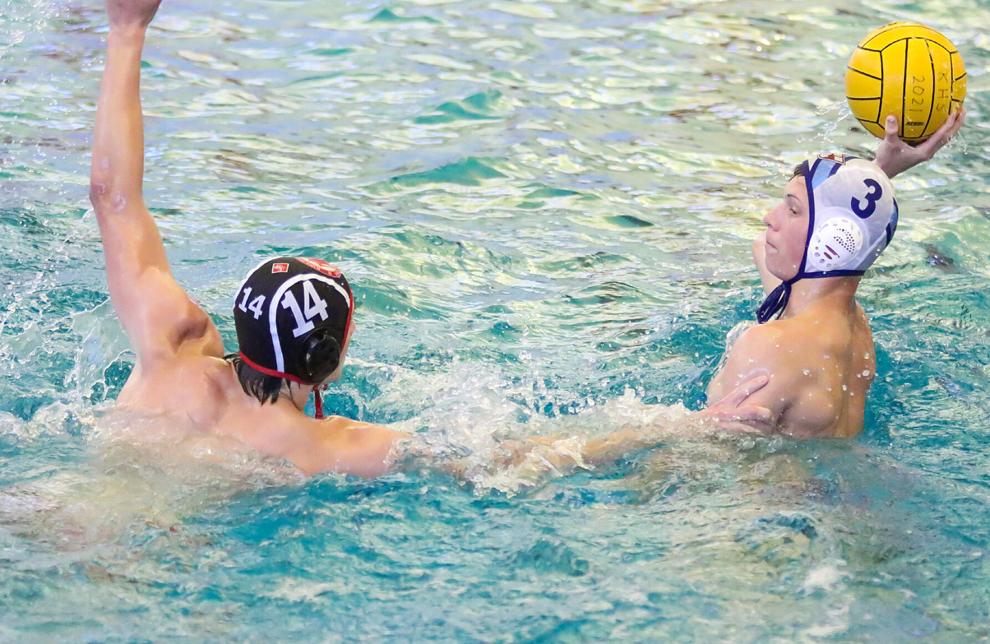 Kirkwood vs. Parkway West water polo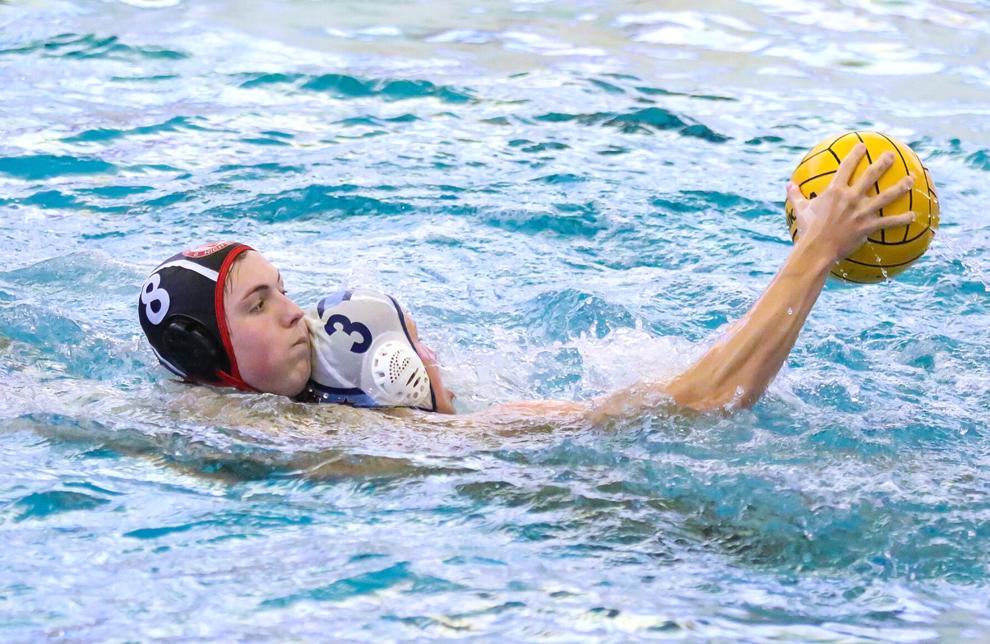 Kirkwood vs. Parkway West water polo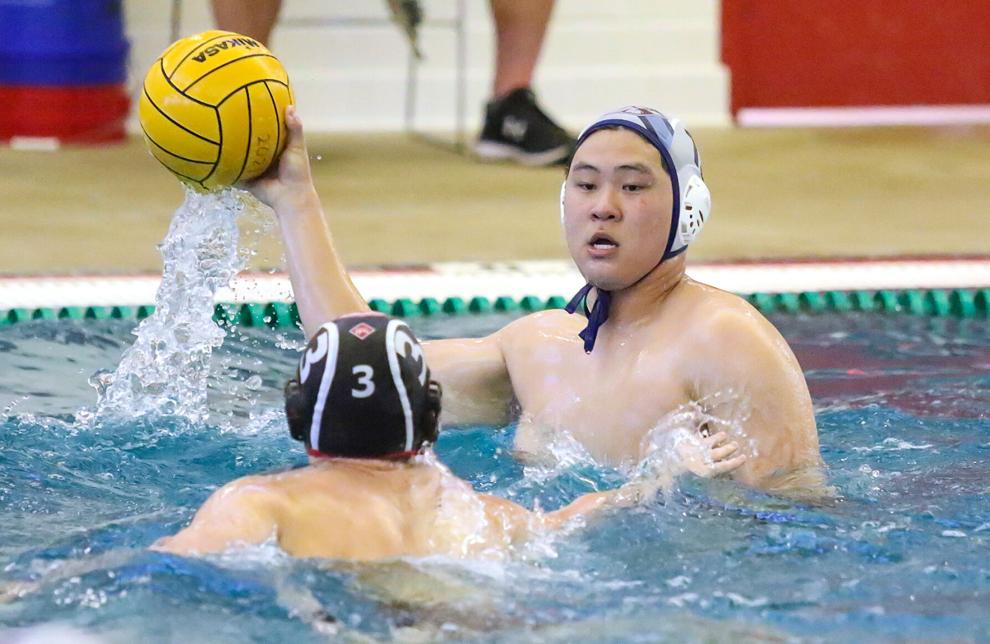 Kirkwood vs. Parkway West water polo