INDEPENDENCE — Luke Lilledahl remembered how difficult it was to get points during the sectional championship.
So, in a rematch with freshman Draegen Orine of Seckman in the 106-pound championship match, he quickly went on the offensive.
"I knew I had to get to my offense because I couldn't score on him last time," Lilledahl said.
Lilledahl (21-1) secured a takedown within the first 30 seconds, then broke a tie with a takedown in the final 30 seconds to win 4-2 and avenge his only loss of the season, a triple overtime loss in the sectional final.
"I knew my pace was high and I remembered him getting tired in the last match, so I thought I could score," Lilledahl said of the late takedown.
CBC advanced four wrestlers to the championship round, won three state titles, and took home a second-place trophy with 117 team points in the Class 4 wrestling championships at Cable Dahmer Arena on Saturday.
Liberty of Kansas City easily placed first with 226 team points.
"Liberty is a great team, top 20 in the country, so I think second place is the best we could have got." said senior Jack Darrah who won the state title at 195 pounds. "I feel like we all wrestled great, especially with the year we've had."
District and sectional rematches produced positive results for CBC as senior Lucas White emerged victorious in a third battle with Lafayette senior Evan Boren at 170 pounds, this time with a state championship at stake.
White (22-0) withstood an early takedown to score a reversal and near fall, then held on for a high-scoring 9-6 victory.
"Our first match went pretty much game plan for me, the second match he made quite a few adjustments and it was much closer, this one he came with a different strategy and tried to score, and I got lucky and reversed it," said White, who added a state championship to his previous fourth and fifth place medals.
CBC coach Cornell Robinson thought the aggressive nature of the Cadets' state final opponents may have helped his wrestlers.
"Those kids came out trying to score and I think it helped us out when they tried to take the fight to us instead of trying to shut us down," Robinson said.
Darrah (18-0) followed with a second period pin at 195 pounds to make a third CBC state champion. Darrah, who finished as state runner-up last season, pinned every opponent through district, sectionals and at state.
"It was a rough ending last year and (Robinson) challenged me to dominate and get all pins throughout the postseason," Darrah said. "It was a big goal, something that doesn't happen a lot, but it something that wanted to do."
In addition to CBC's three champions, Santino Robinson placed second at 132 and Kolby Warren was third at 113. CBC wrestlers excelled despite having half as many matches on their records as many of their opponents coming into state.
For White, quality of matches was much more important than quantity.
"I don't think 10 more matches where I got technical falls would have helped me," said White. "I think if you have quality matches it helps, but junk volume matches don't help."
Lafayette gets five medalists, Seckman and Holt place four
Lafayette produced five medalists but fell just short of a team trophy in fifth place.
Tommy Hagan (182) and Boren led the way with second place medals, Joel Mylin (132) and Andrew Doehring (138) finished third and freshman Dylan Roth placed sixth.
"We haven't had five medalists since the (1990s)," Lafayette coach Joe Wier said. "We came up just short of a team trophy, but our kids really performed, and everybody went after it."
Lindbergh senior James Homfield (126), Troy sophomore Brett Smith (160) and Washington junior Gavin Holtmeyer (285) advanced to state finals and lost close decisions.
Both Seckman and Holt sent four wrestlers to the medal stand. Along with Orine, freshman Matthew Cook (113) and senior Devin Haag (120) placed fourth. Holt was led by junior Tyler Bierman (132) who also placed fourth.
Francis Howell Central produced three medalists, led by third-place finisher Kaden Hart (160) and Marquette had two wrestlers earn third-place medals, seniors Alex Nicozisin (145) and Aiden Rudman (152).
Rudman avenged two losses suffered earlier in the season to climb to the third step of the medal platform.
"To go out there, game plan against them and get the wins, I thought I did great," Rudman said. "The one-day format was different, smaller crowd, not having a night to rest, it's really hard on the body, but the great ones stand up and rise."
Missouri Class 4 boys wrestling state championships
Missouri Class 4 boys wrestling state championships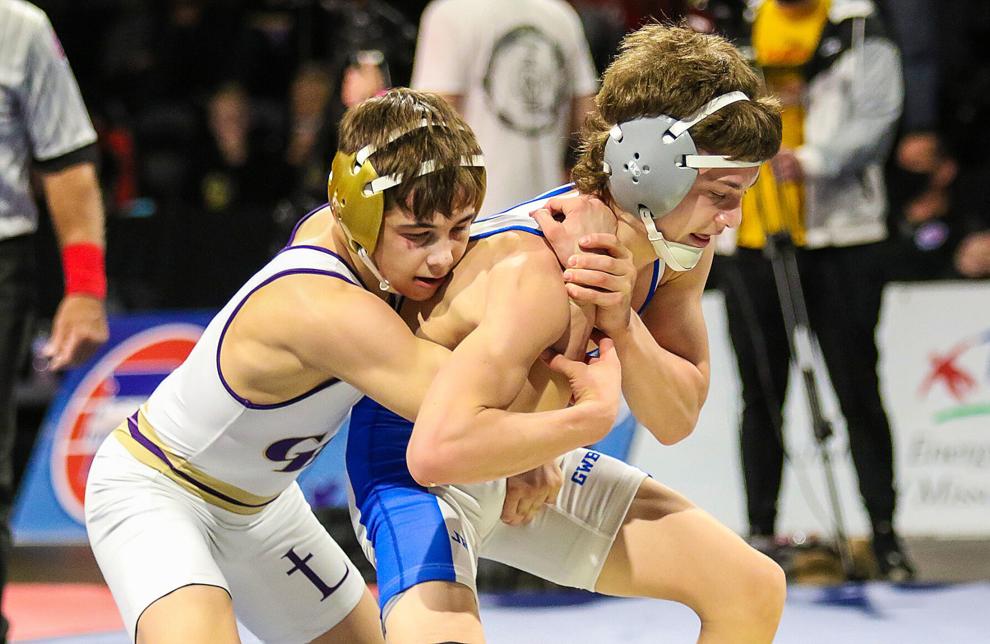 Missouri Class 4 boys wrestling state championships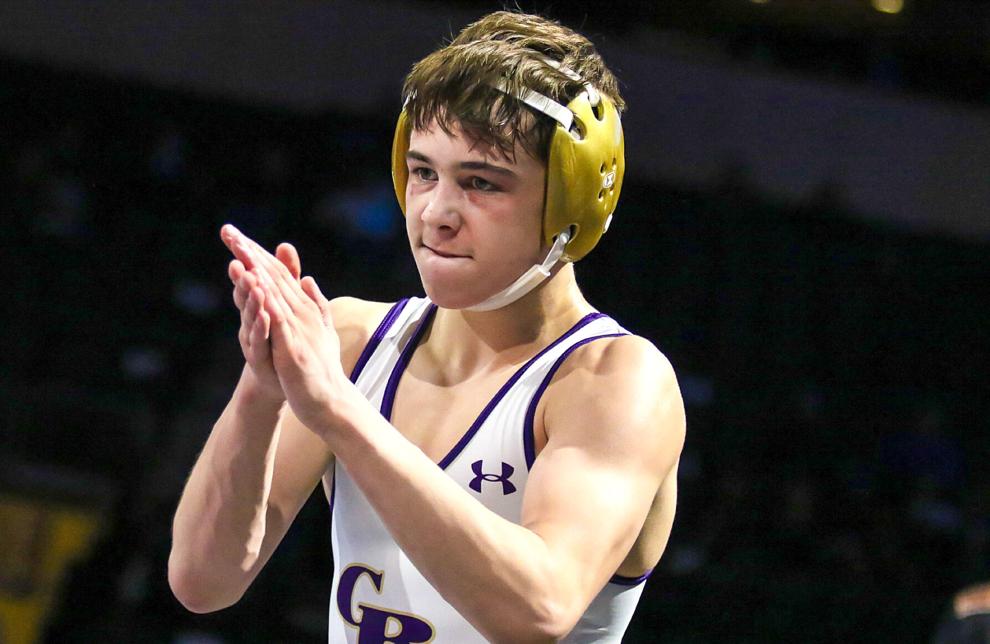 Missouri Class 4 boys wrestling state championships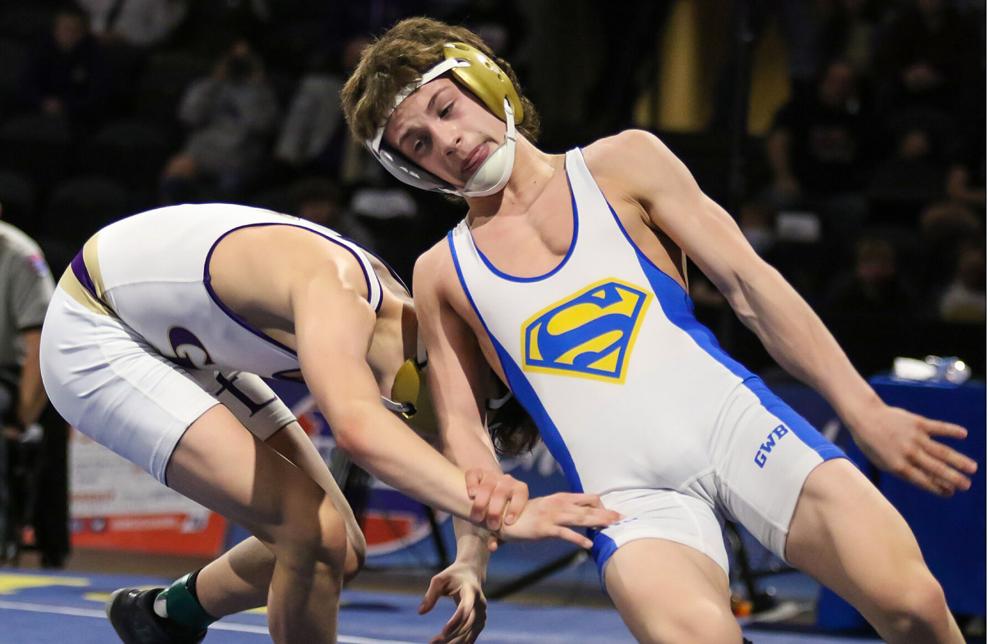 Missouri Class 4 boys wrestling state championships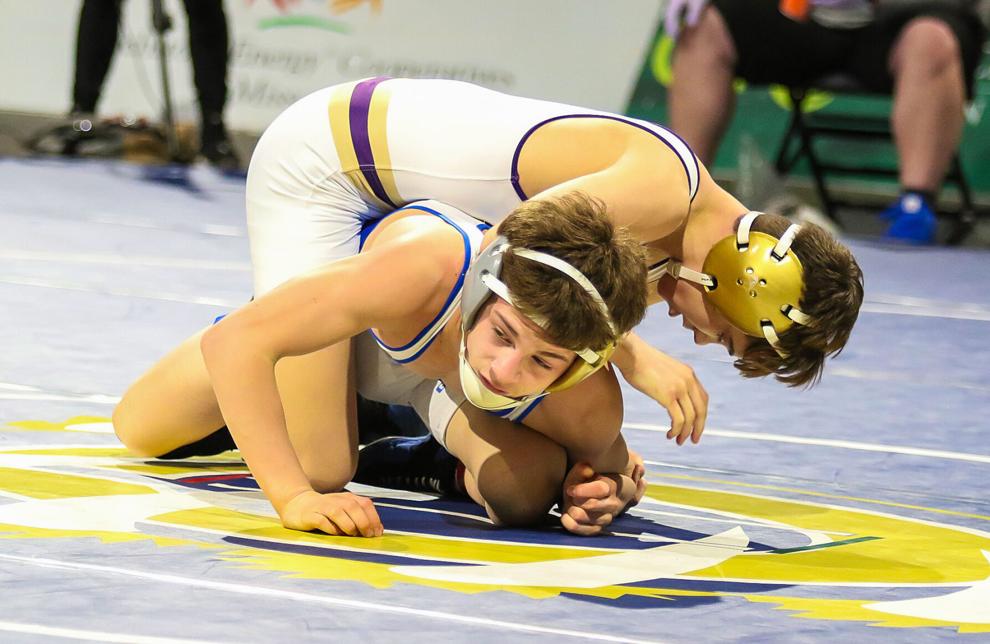 Missouri Class 4 boys wrestling state championships
Missouri Class 4 boys wrestling state championships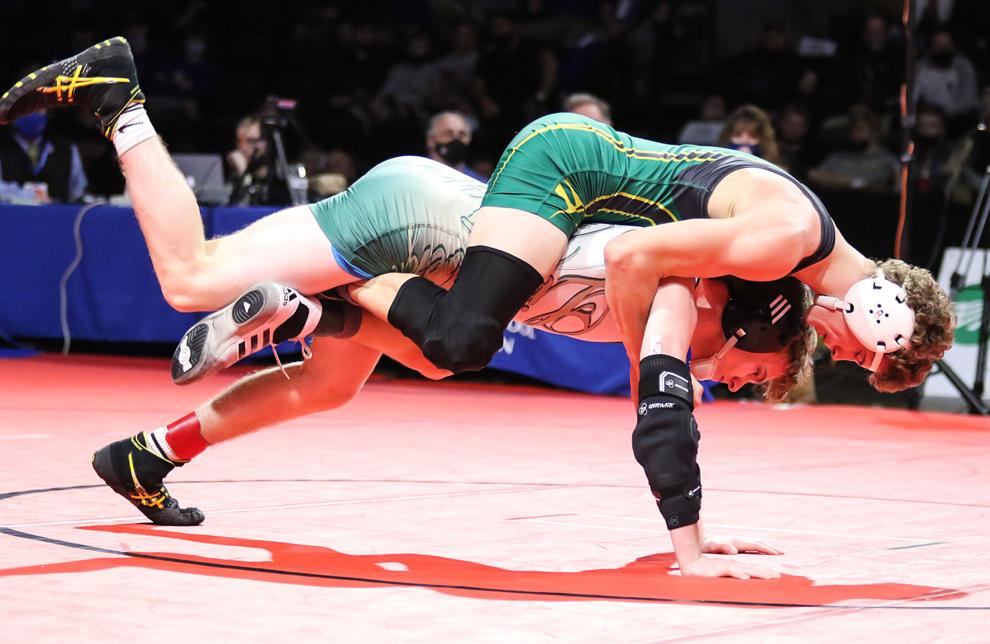 Missouri Class 4 boys wrestling state championships
Missouri Class 4 boys wrestling state championships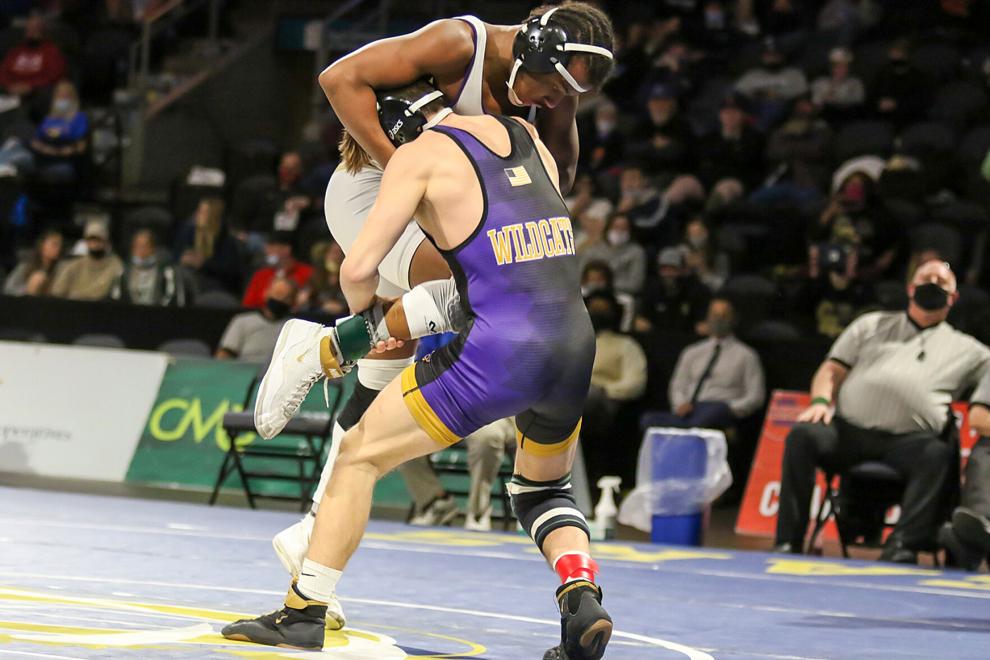 Missouri Class 4 boys wrestling state championships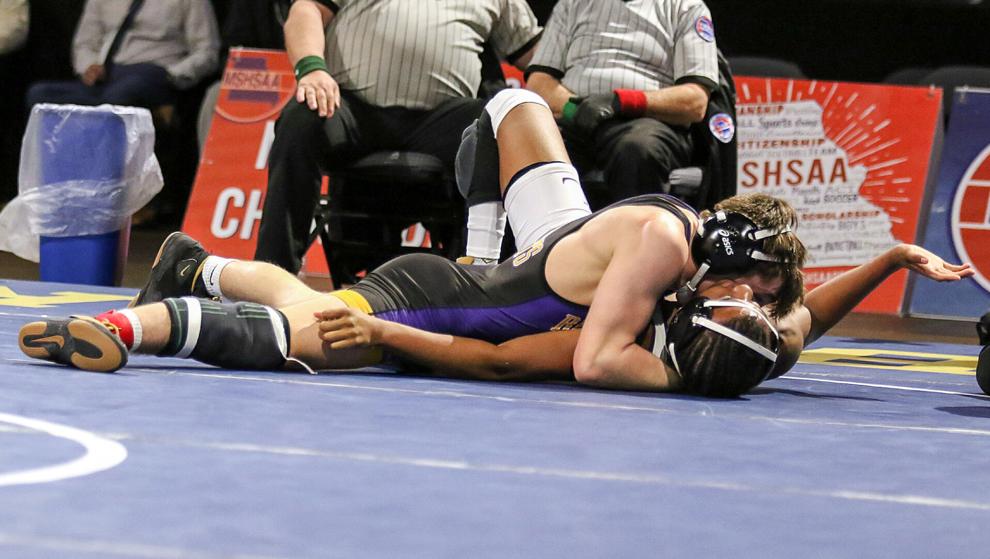 Missouri Class 4 boys wrestling state championships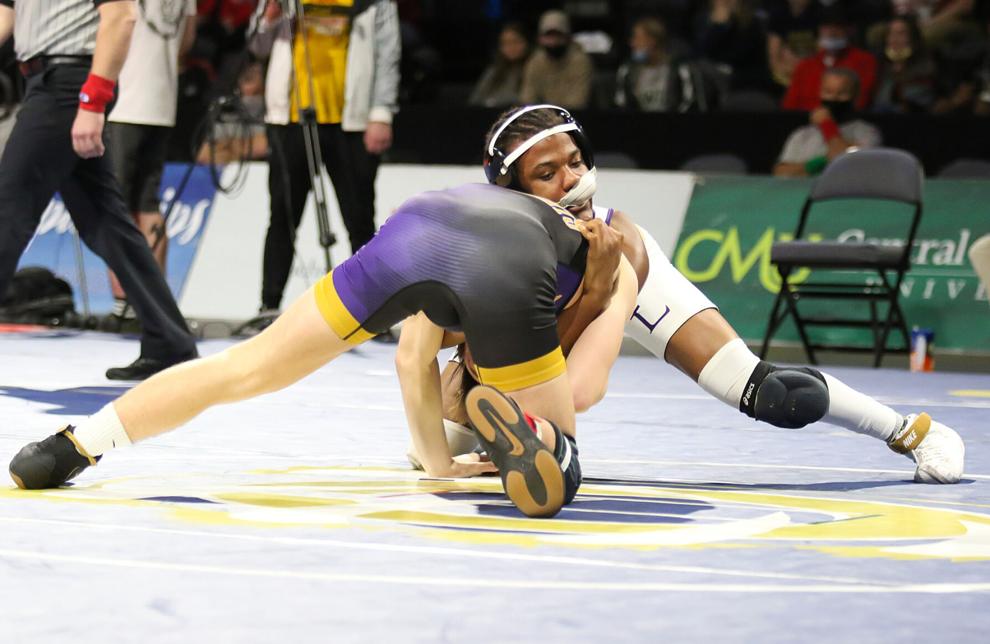 Missouri Class 4 boys wrestling state championships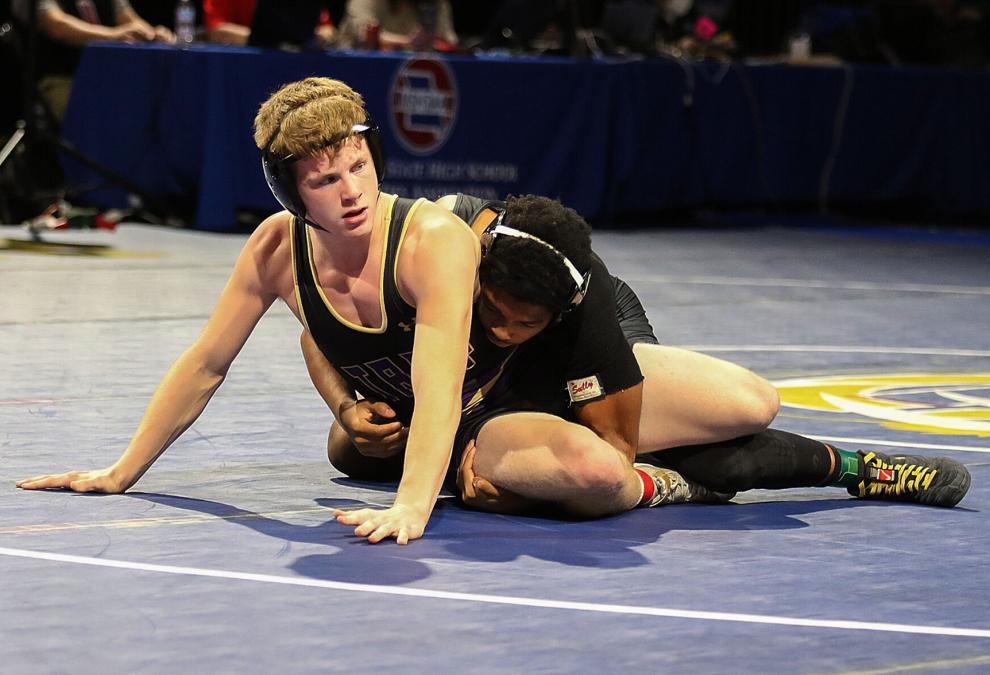 Missouri Class 4 boys wrestling state championships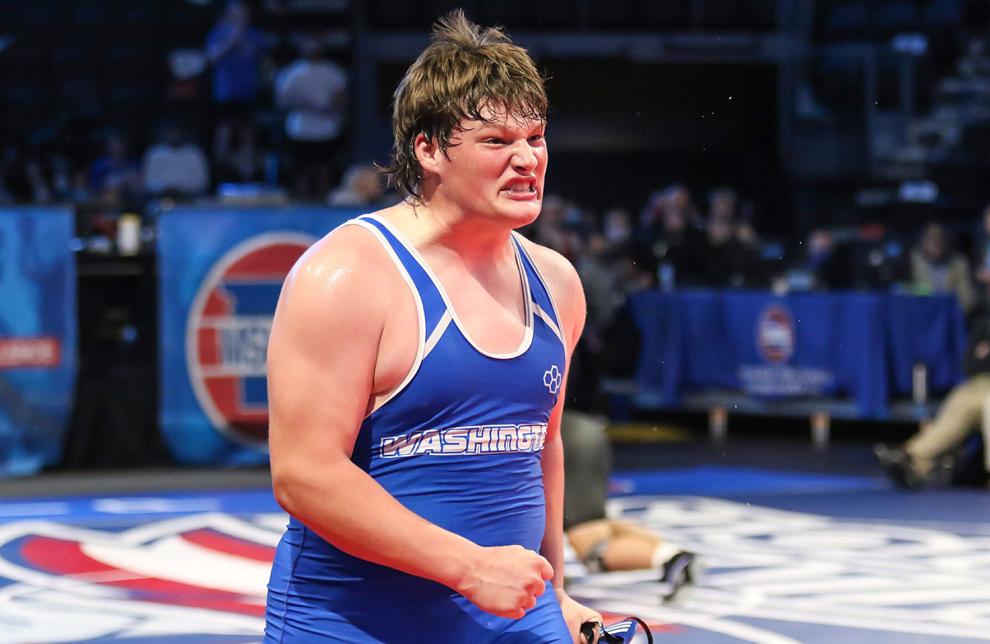 Missouri Class 4 boys wrestling state championships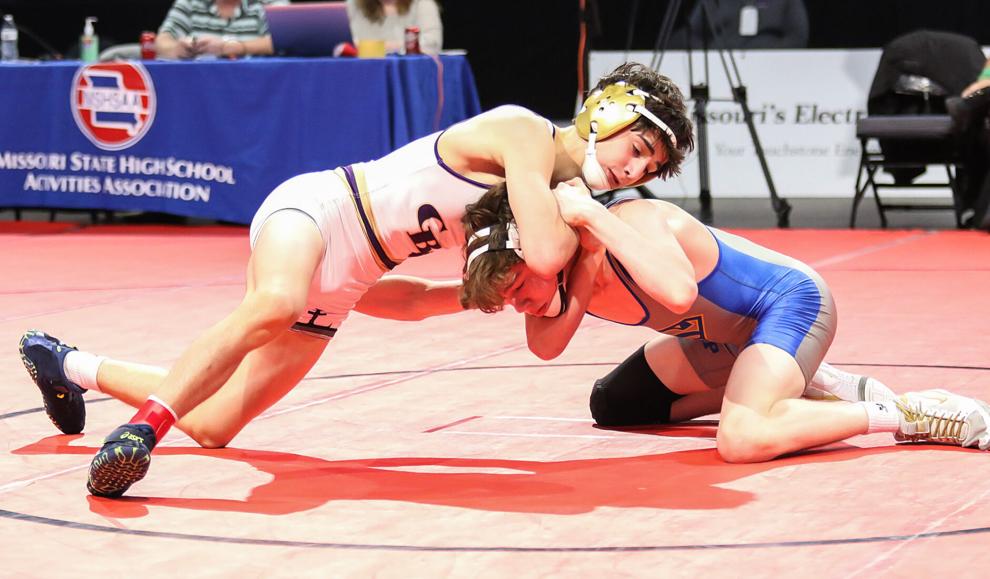 Missouri Class 4 boys wrestling state championships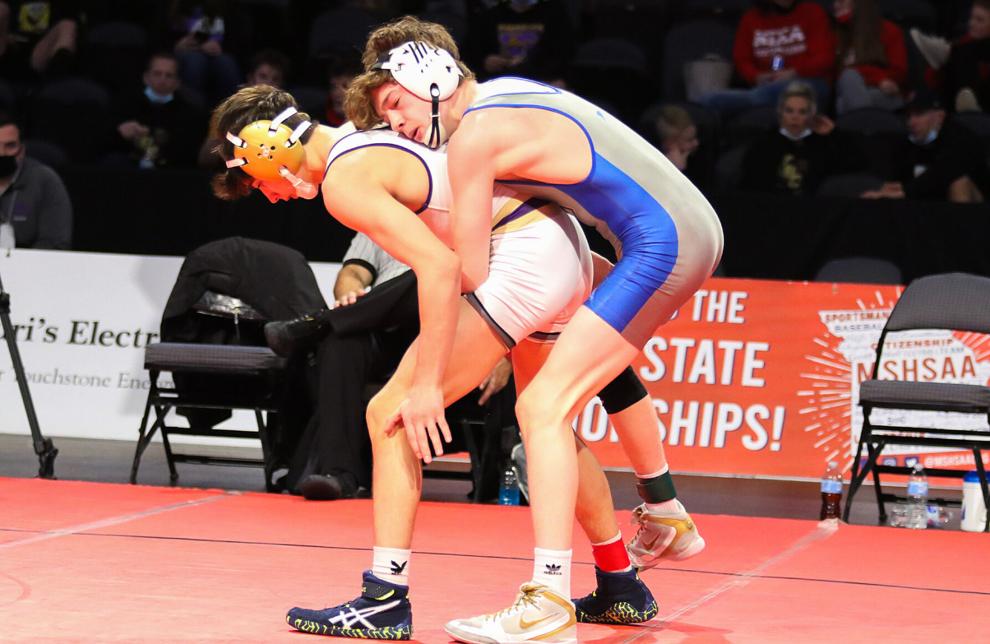 Missouri Class 4 boys wrestling state championships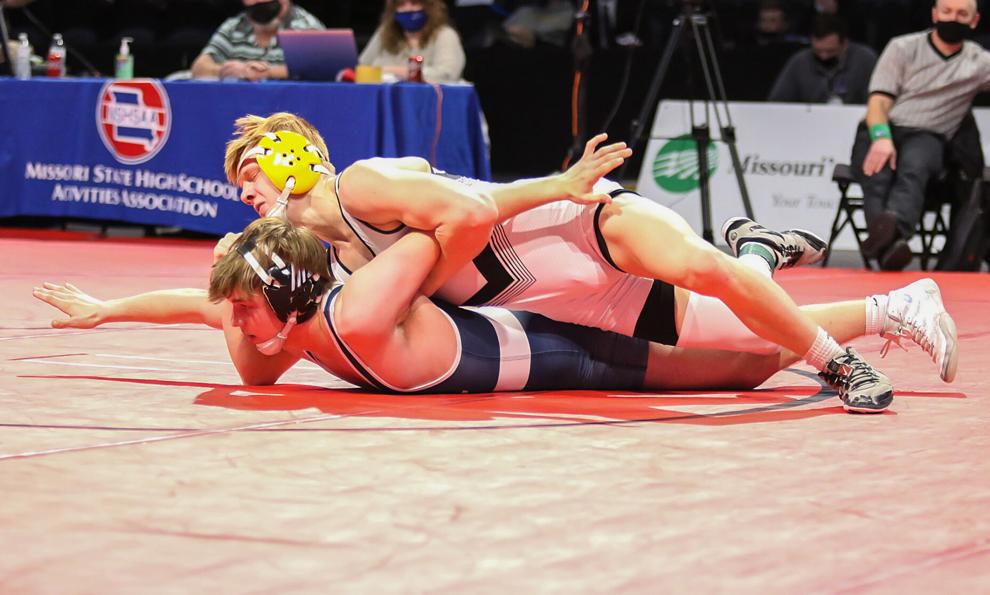 Missouri Class 4 boys wrestling state championships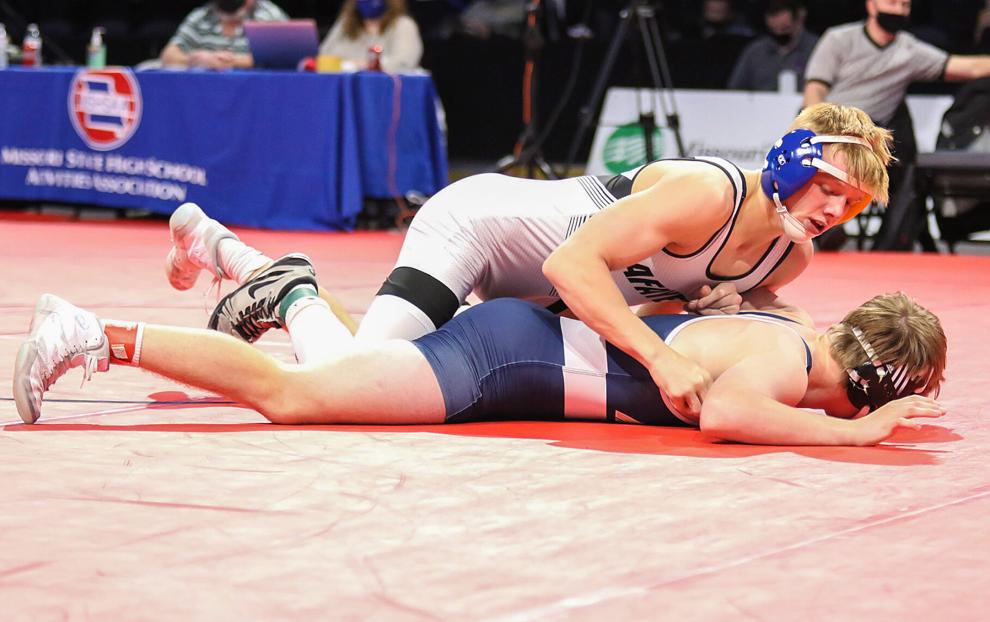 Missouri Class 4 boys wrestling state championships
Missouri Class 4 boys wrestling state championships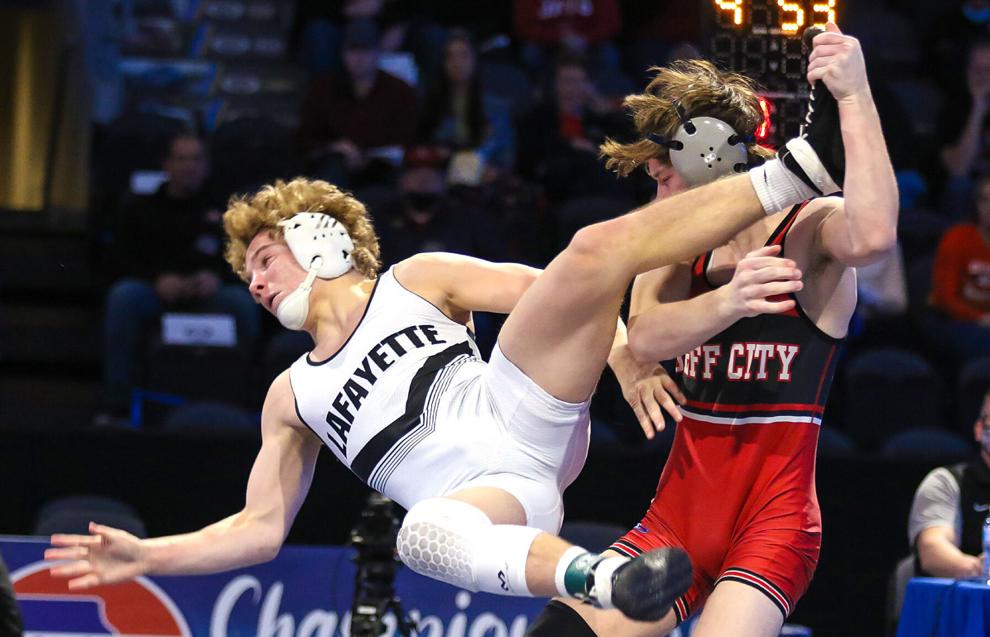 Missouri Class 4 boys wrestling state championships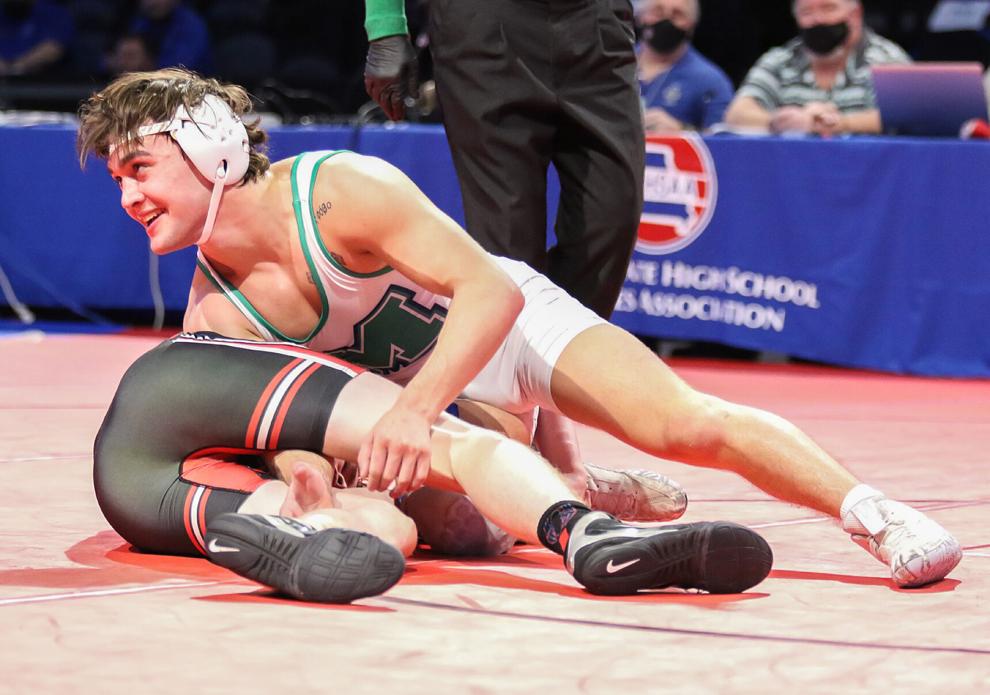 Missouri Class 4 boys wrestling state championships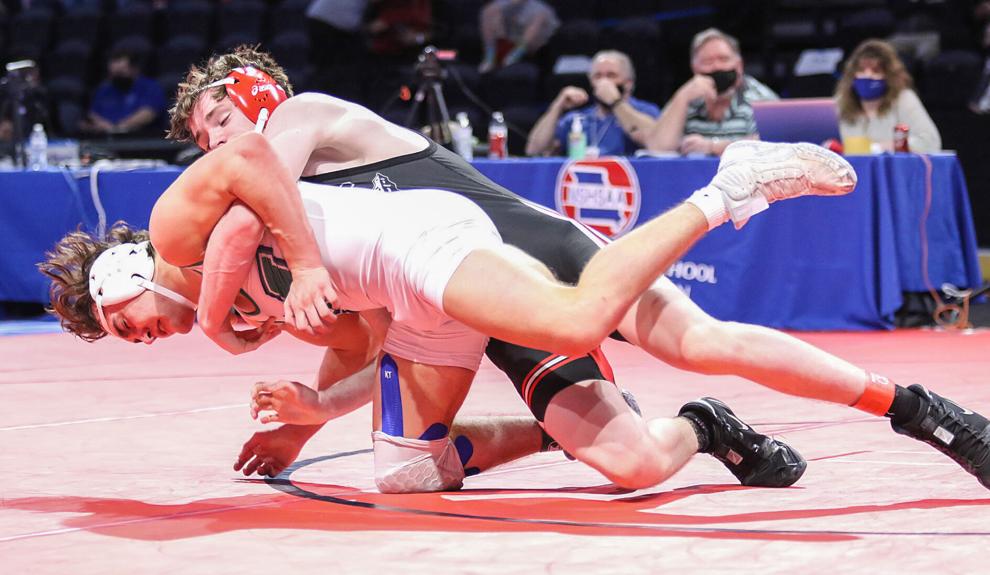 Missouri Class 4 boys wrestling state championships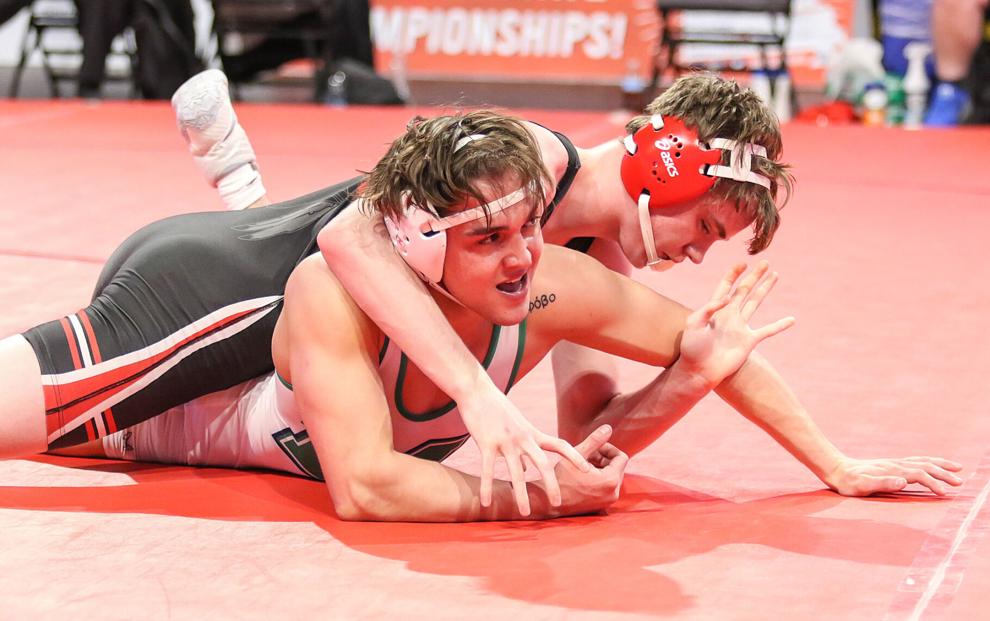 Missouri Class 4 boys wrestling state championships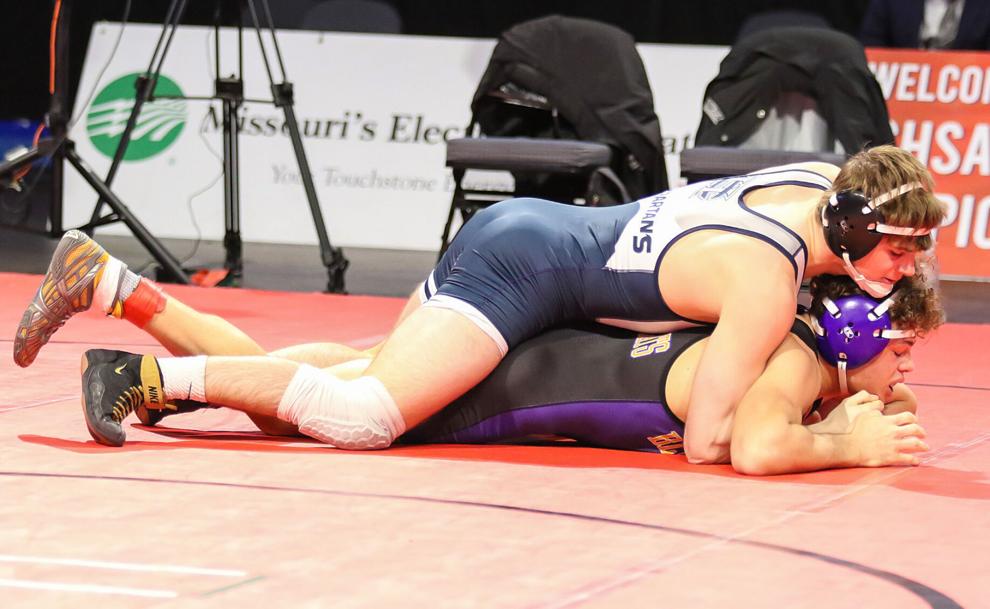 Missouri Class 4 boys wrestling state championships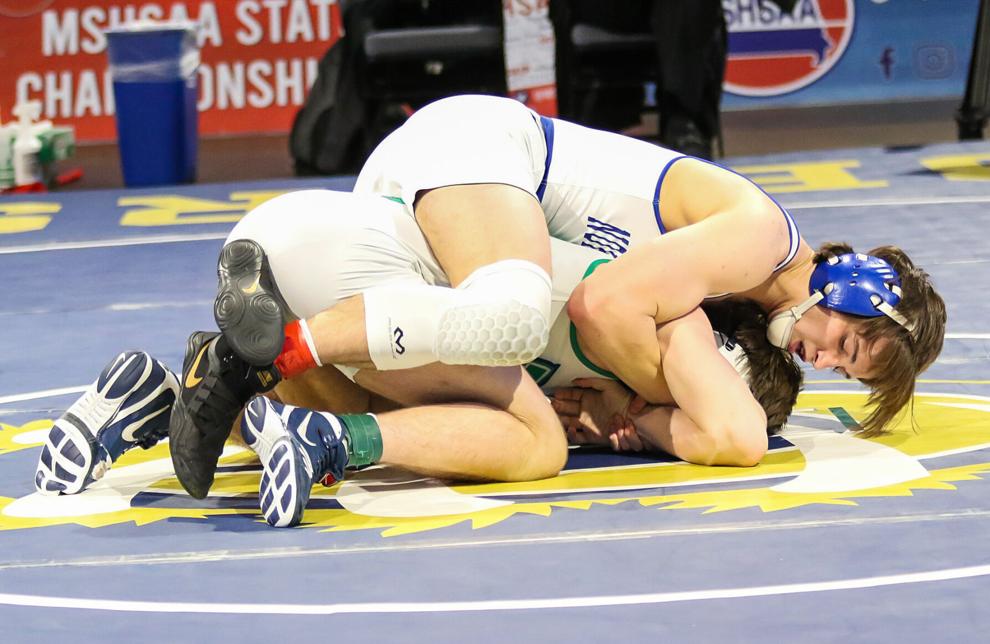 Missouri Class 4 boys wrestling state championships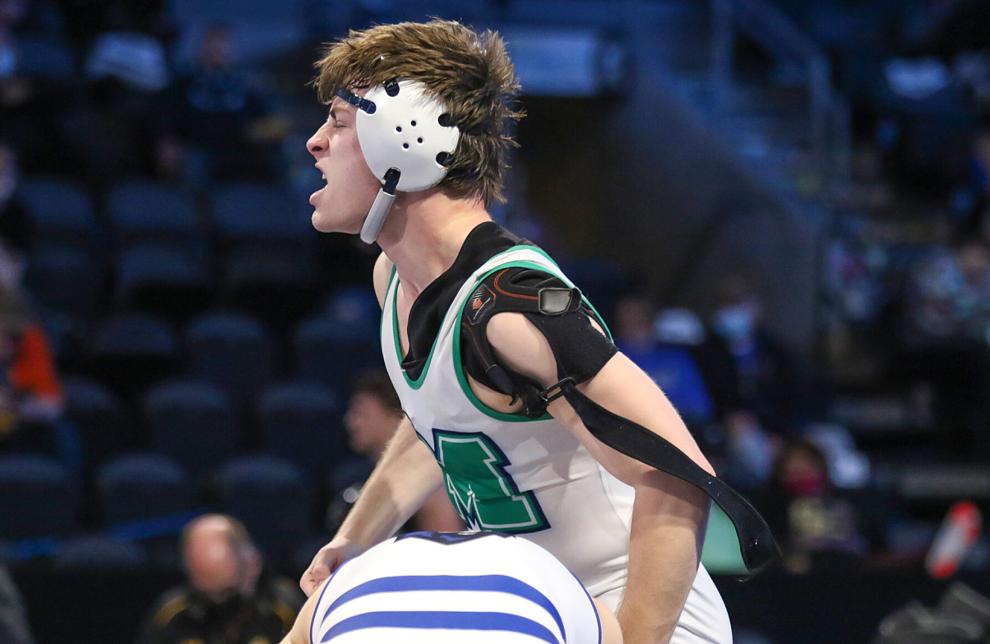 Missouri Class 4 boys wrestling state championships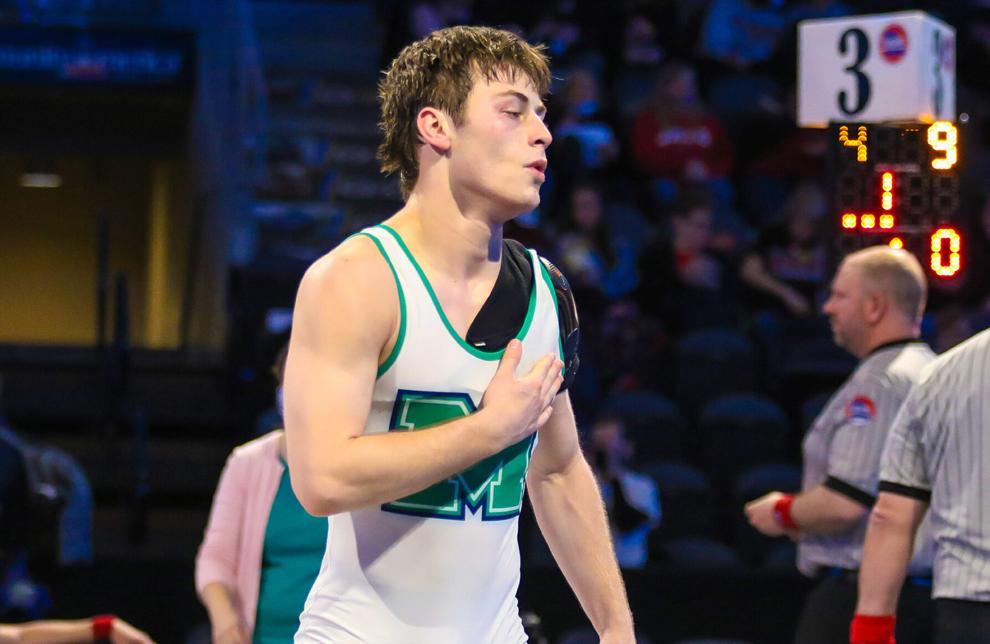 Missouri Class 4 boys wrestling state championships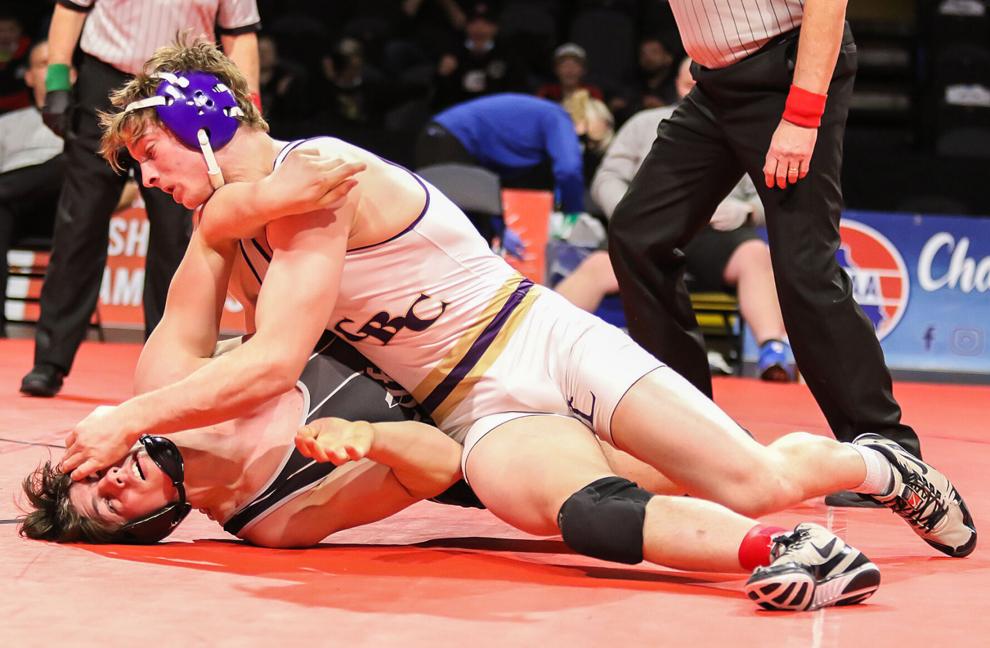 Missouri Class 4 boys wrestling state championships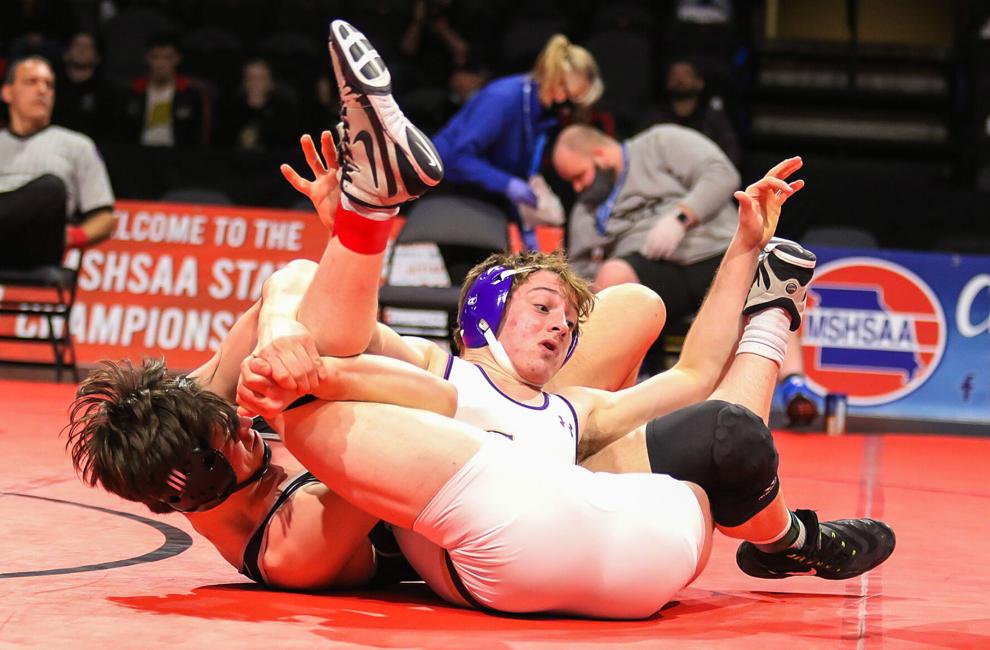 Missouri Class 4 boys wrestling state championships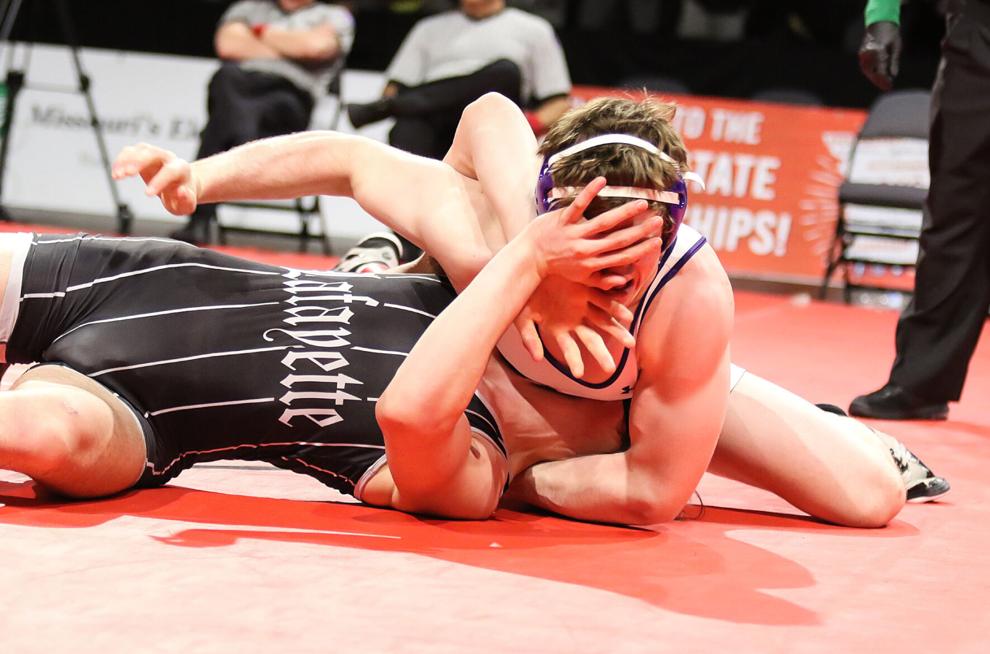 Missouri Class 4 boys wrestling state championships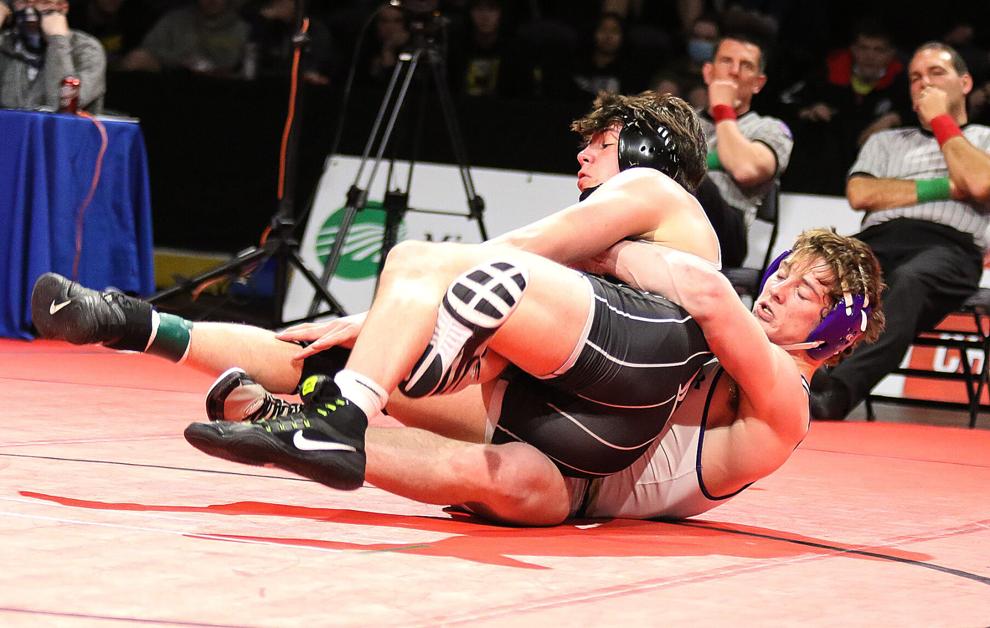 Missouri Class 4 boys wrestling state championships