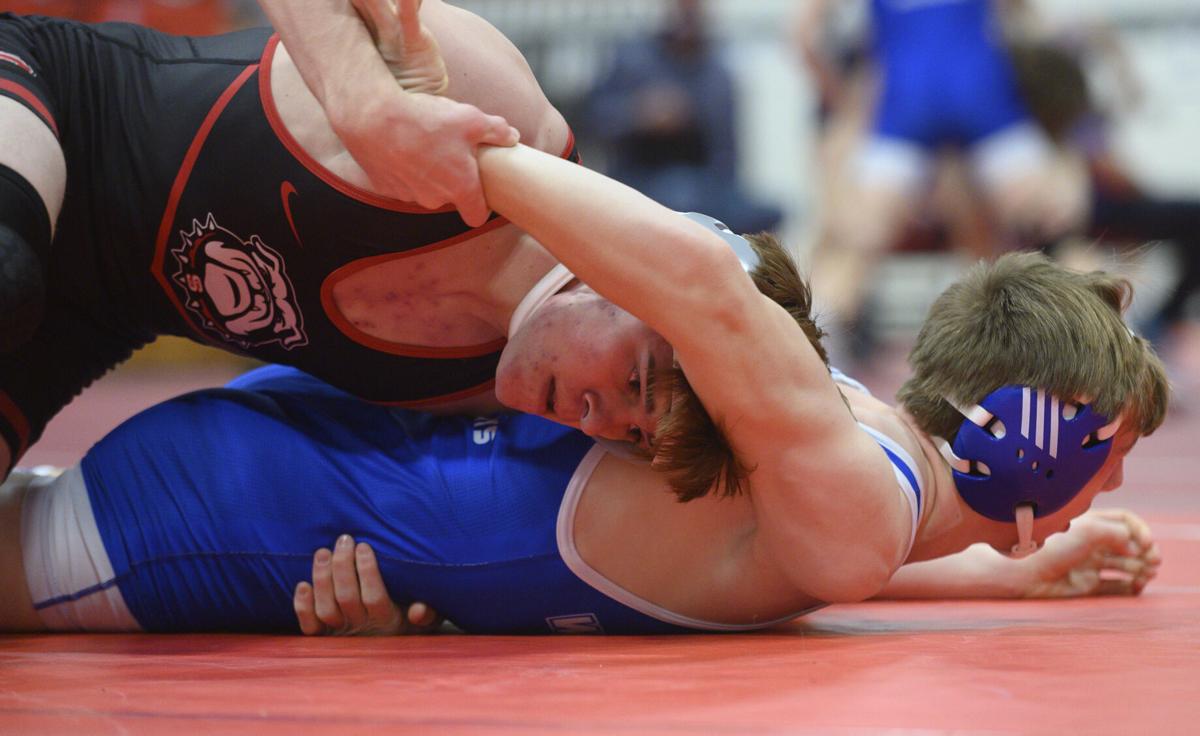 WARRENTON — Zachary Godar appreciated the challenge.
The Fort Zumwalt South senior, who was a state qualifier last season, pinned his first two opponents Saturday in the opening period of the GAC North/Central Tournament but found himself locked in a 4-4 tie with Washington freshman Casey Olszowka late in his 138-pound championship match.
"The kids at state are the best, so you need to be able to wrestle for a whole six minutes," Godar said.
Godar took the lead with a takedown, then pinned Olszowka with eight seconds remaining in the match, helping to propel Fort Zumwalt South to a first-place team finish in the tournament at Warrenton High School.
The Bulldogs outlasted second-place Liberty 161.5 points to 155 as the teams traded the top spot on the leaderboard for the entire day.
"Any time you can come away with a first place finish it's awesome," Fort Zumwalt South coach Todd Sanker said. "We have a really young group, and from where we started this year to where we are now, we're leaps and bounds better."
The GAC Tournament, which usually brings together 17 wrestling teams, was split into two locations this year — Warrenton and Francis Howell — to limit the number of wrestlers and fans in attendance because of the COVID-19 pandemic.
"In a tournament with 17 teams, even if you reduced it to two tickets per family, your whole stands would be filled, so we just felt from a safety aspect we would split it based on enrollment," Warrenton High athletic director Kevin Fowler said.
As part of its championship performance, Fort Zumwalt South also got first-place efforts from junior Ashton Atkins at 106 and senior Kolby Conklin at 170.
The growth of the young Bulldogs has been inspired by the senior leadership of Godar, who has been a leading voice in the wrestling room all season.
"He's a phenomenal kid and actively an example to help all the younger guys on our team move in the right direction," Sanker said. "I'm really blessed to have him in my program."
Godar's pin in the final seconds of his match set the example for several of the championship matches which went the distance or even beyond.
At 120, Washington sophomore Devon Deckelman earned an overtime takedown to defeat Aidan Kelly of Liberty 8-6.
Deckelman, who also is the kicker for the Washington High football team, lost a match in overtime last season at the district tournament.
"I told myself I wasn't going to lose in overtime again," Deckelman said. "It's like when you miss a field goal, you've got to have the mental toughness to know that the next time you're going to make it."
At 145, St. Charles West senior Cole Gramling outlasted Fort Zumwalt East senior Joseph Beck 5-4 in a back-and-forth match that was tied going into the final period.
"The difference was my conditioning," said Gramling, who finished third at the GAC tournament last year. "I've been really grinding in the practice room and really working on finishing all my moves and not stopping halfway. It's about time I got on top of the podium."
Gramling joined senior Josh Ferrell (126), sophomore Dymand Watson (132) and sophomore Nick Slover (152) as St. Charles West wrestlers who took home first place medals, leading the Warriors to a third-place finish with 118 points.
Liberty received first-place performances from freshman Brendan Kelly (113), senior Wyatt Haynes (160) and sophomore Matthew Craig (220).
"We've been harping on mental toughness so we really grinded them at practice this week," Liberty coach Kevin Haynes said. "They really stepped up to the challenge and wrestled a lot tougher today."
Warrenton senior Andrew Jones (182), St. Charles senior Trey Ward (220) and Washington senior Gavin Holtmeyer (285) also earned first-place medals.
Ward suffered a knee injury earlier in the season and was held out of practice until this week but still pinned all five of his opponents.
"I was really tired wrestling today, but my goal was to keep moving and be confident in my shots," Ward said.
And with help from the leadership of Godar, confidence continues to build for a young Fort Zumwalt South team which was the final squad to exit the gym Saturday as the Bulldogs celebrated and debriefed.
"I'm really proud of coming away with first place. It's a big deal, but tomorrow is new day," said Sanker.
Gateway Athletic Conference North/Central boys tournament
Gateway Athletic Conference North/Central tournament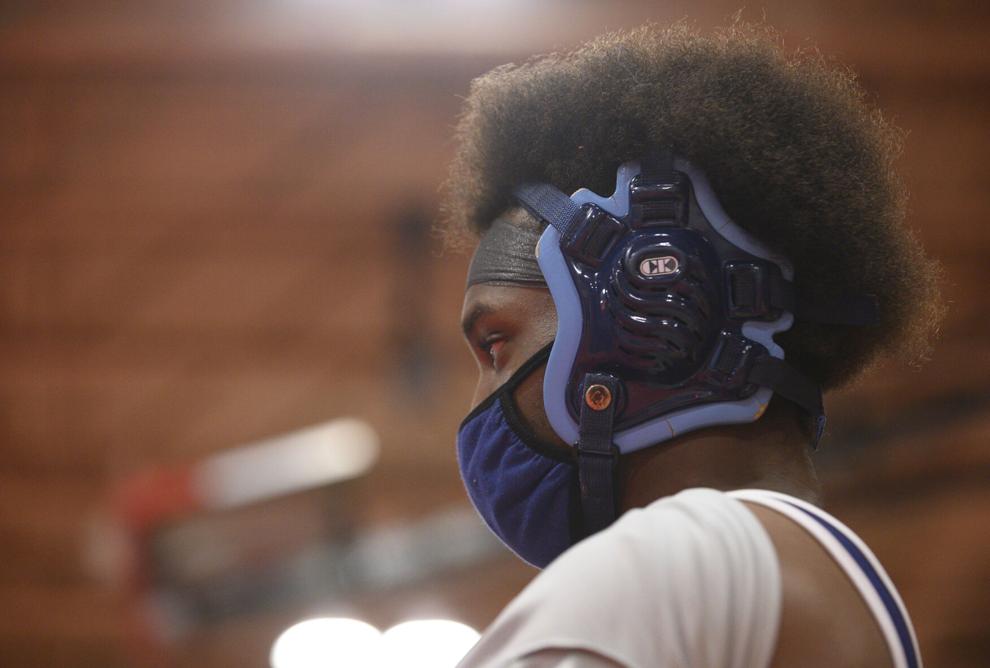 Gateway Athletic Conference North/Central tournament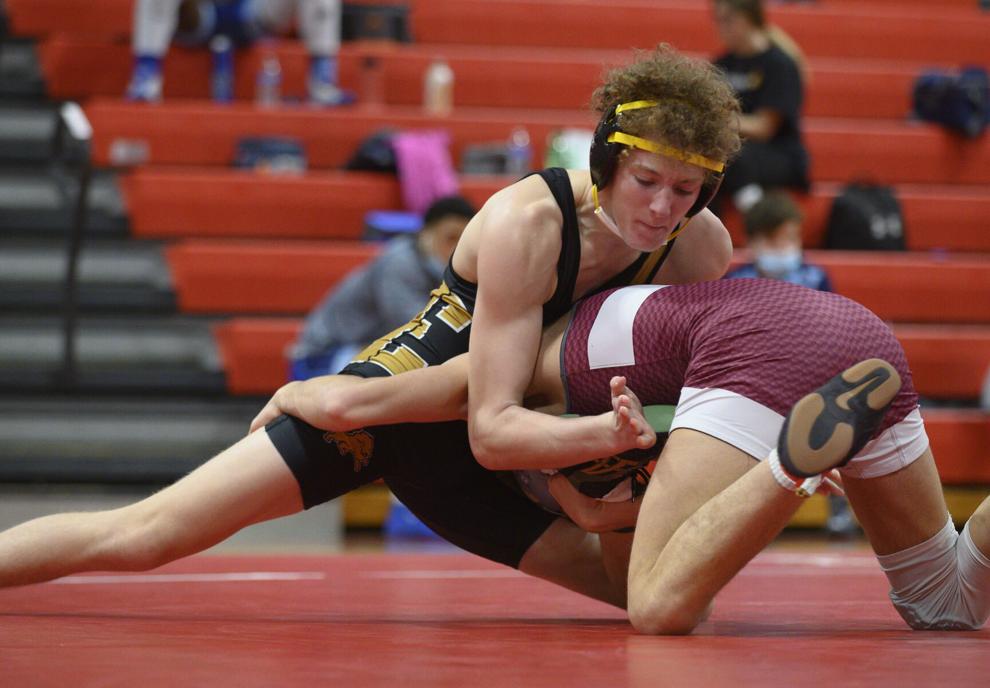 Gateway Athletic Conference North/Central tournament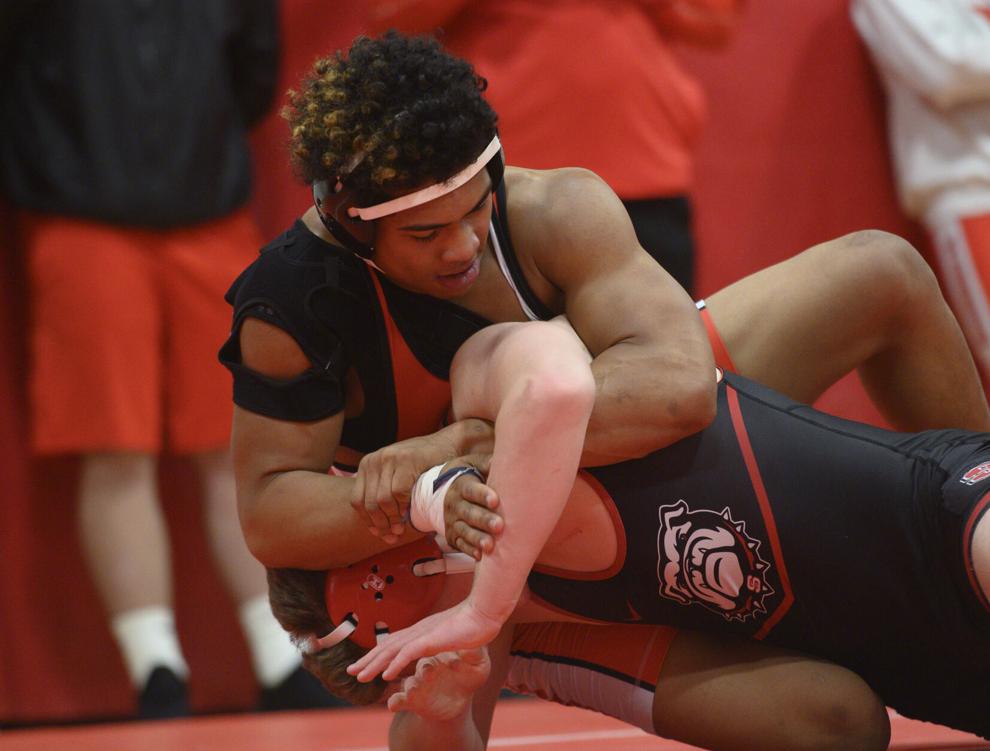 Gateway Athletic Conference North/Central tournament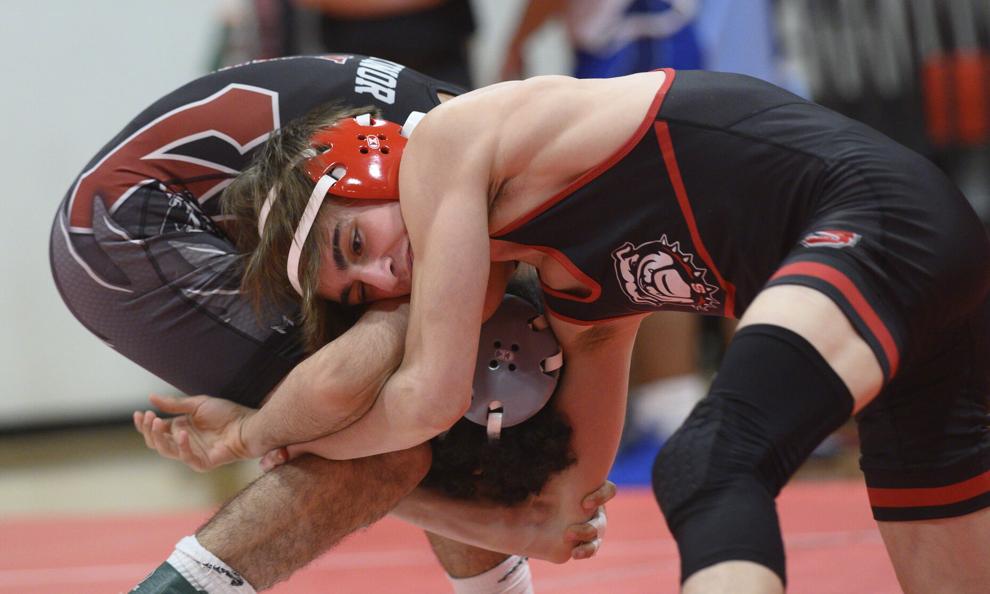 Gateway Athletic Conference North/Central tournament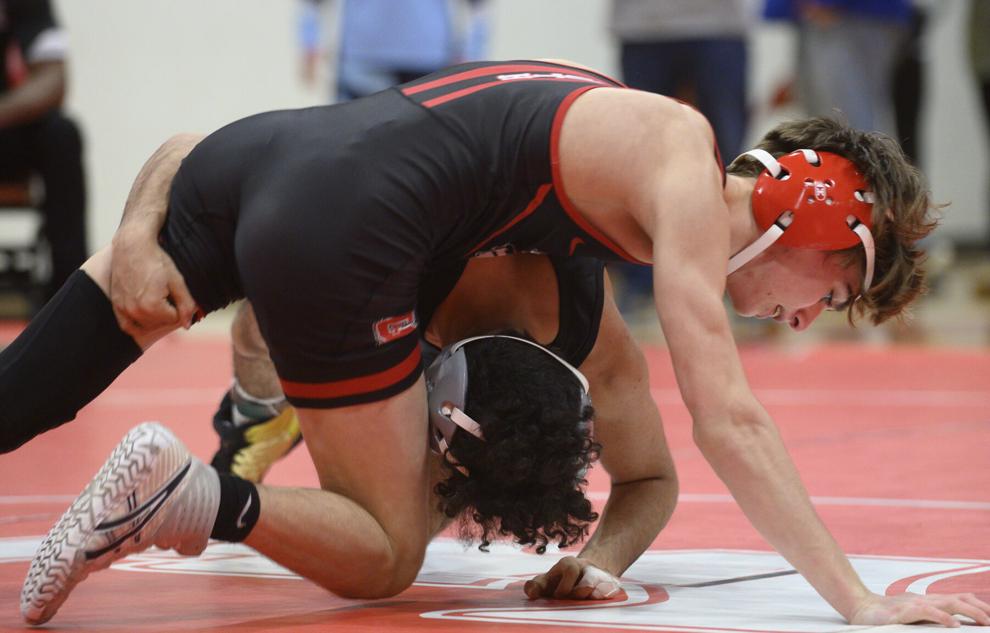 Gateway Athletic Conference North/Central tournament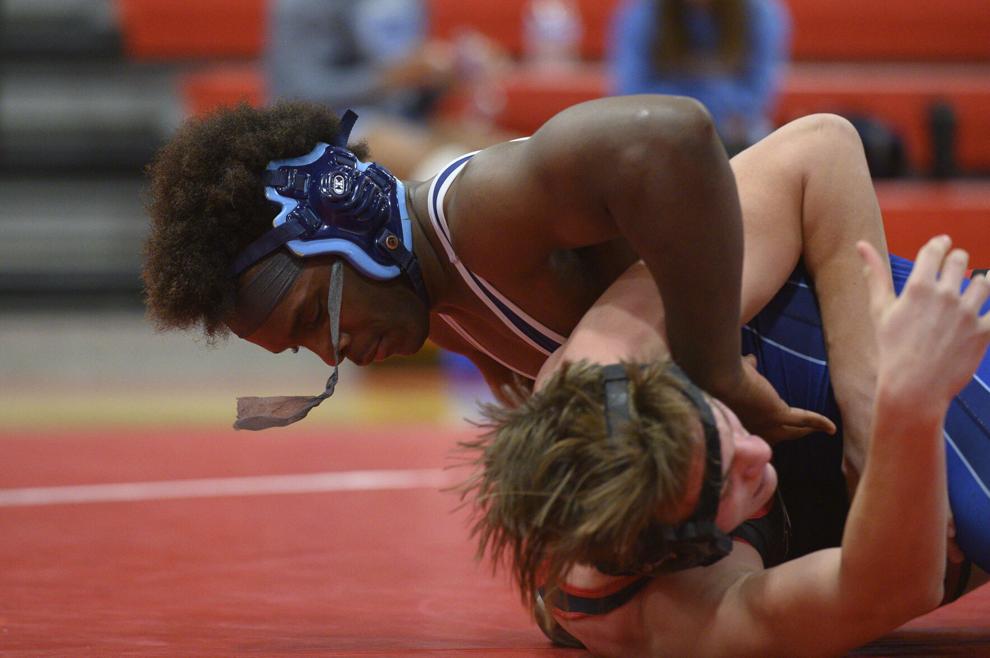 Gateway Athletic Conference North/Central tournament
Gateway Athletic Conference North/Central tournament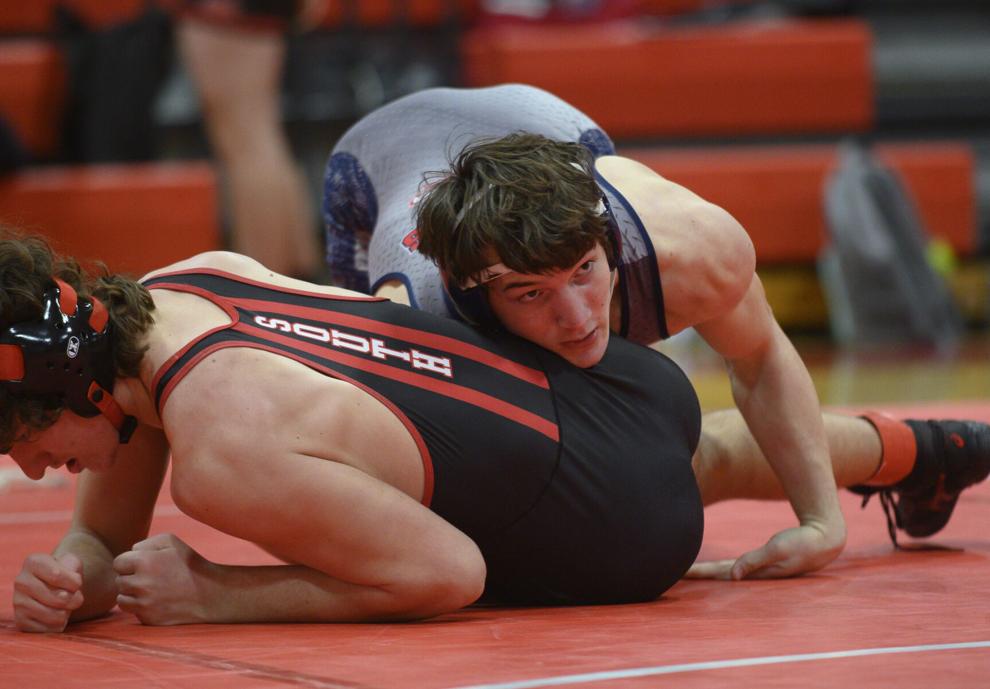 Gateway Athletic Conference North/Central tournament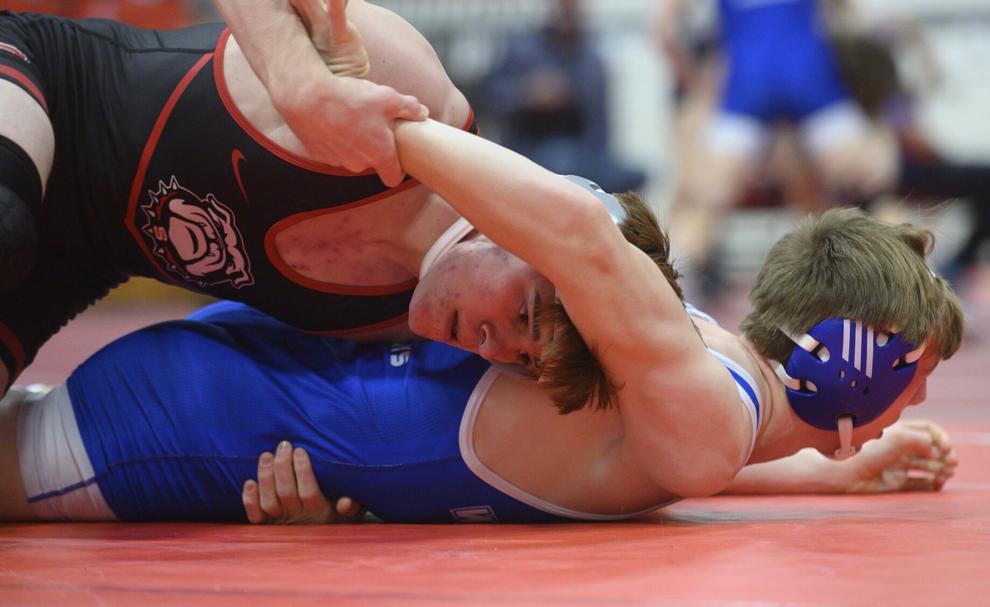 Gateway Athletic Conference North/Central tournament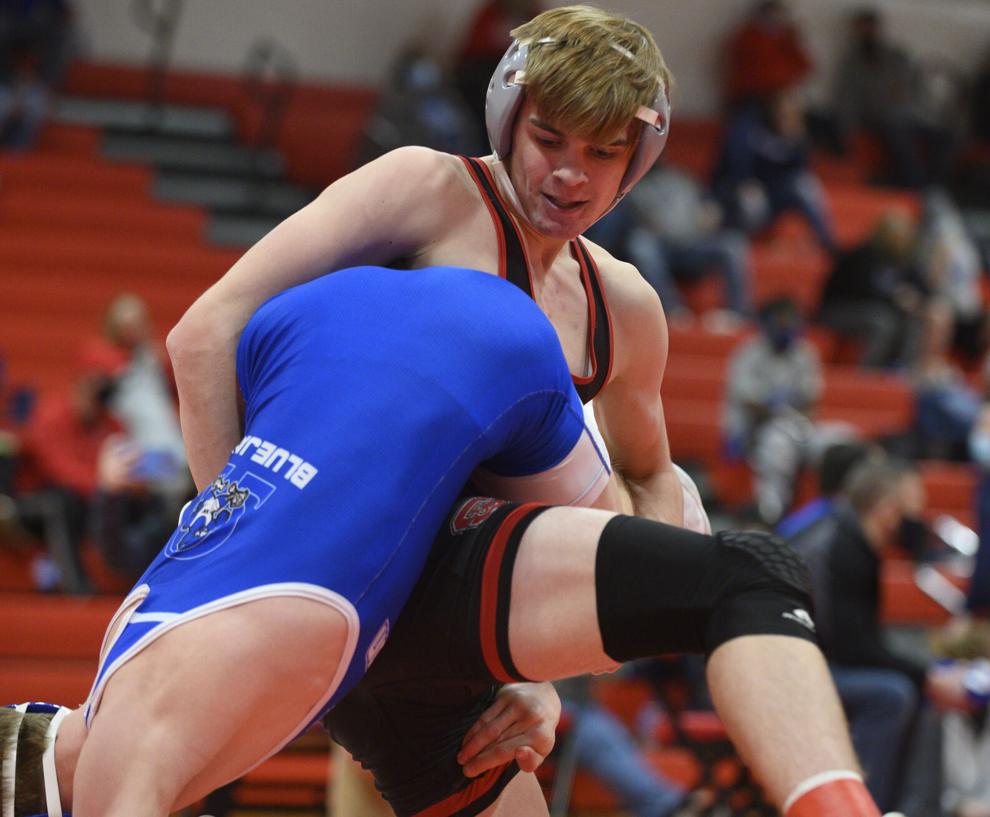 Gateway Athletic Conference North/Central tournament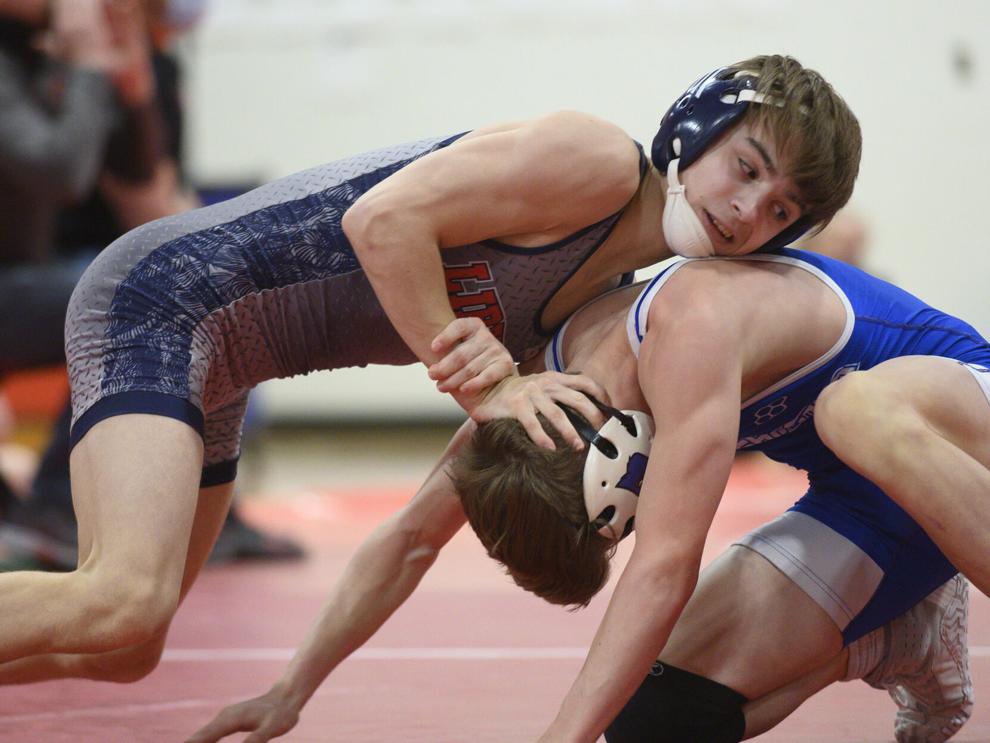 Gateway Athletic Conference North/Central tournament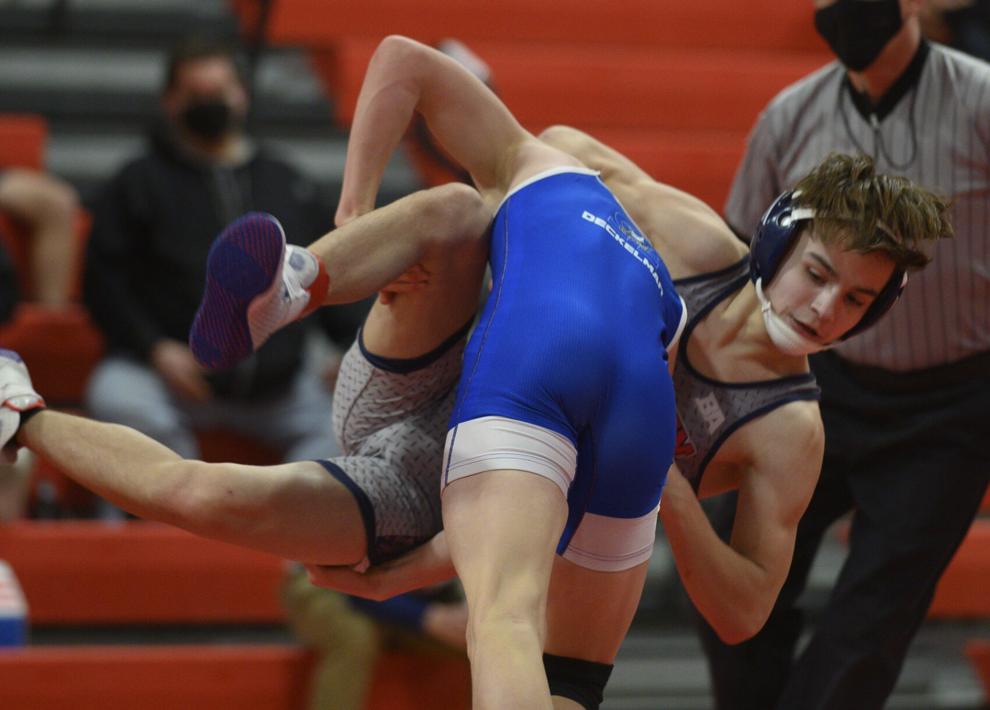 Gateway Athletic Conference North/Central tournament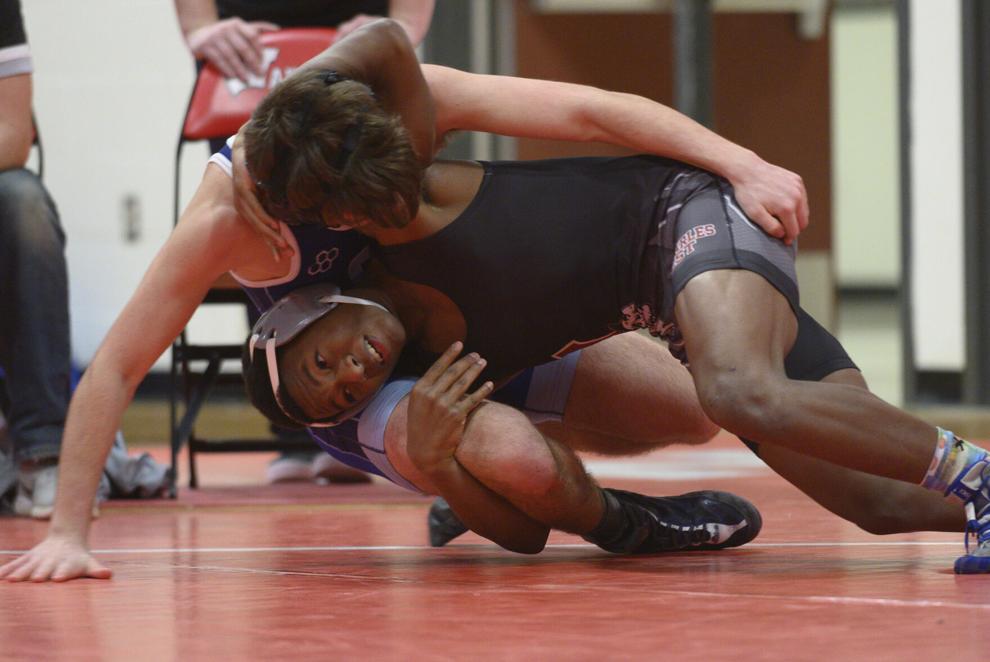 Gateway Athletic Conference North/Central tournament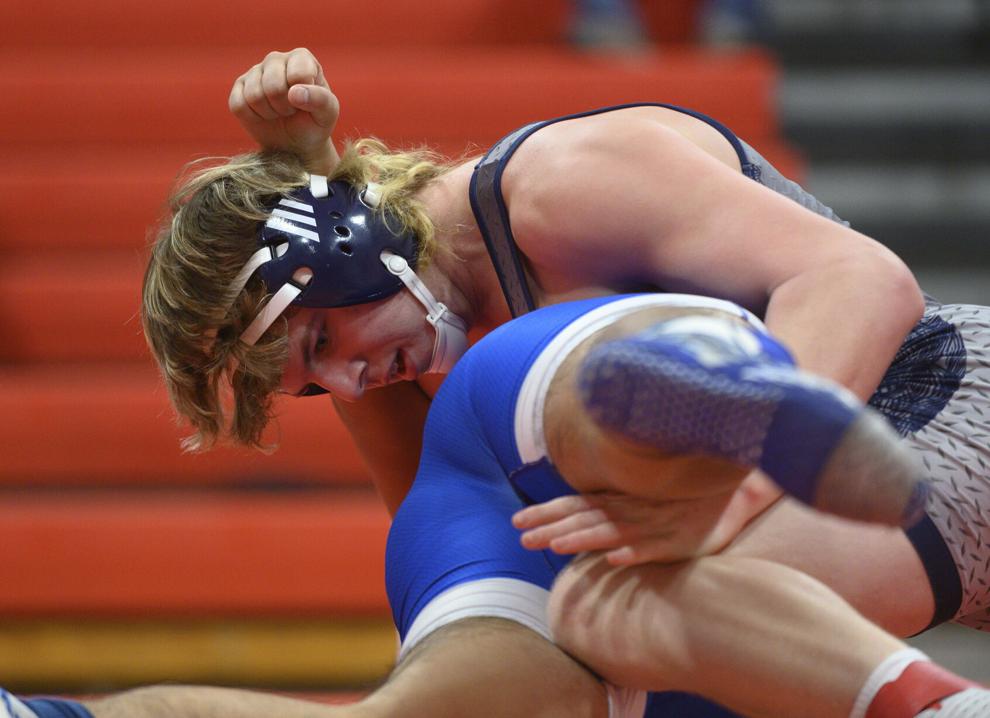 Gateway Athletic Conference North/Central tournament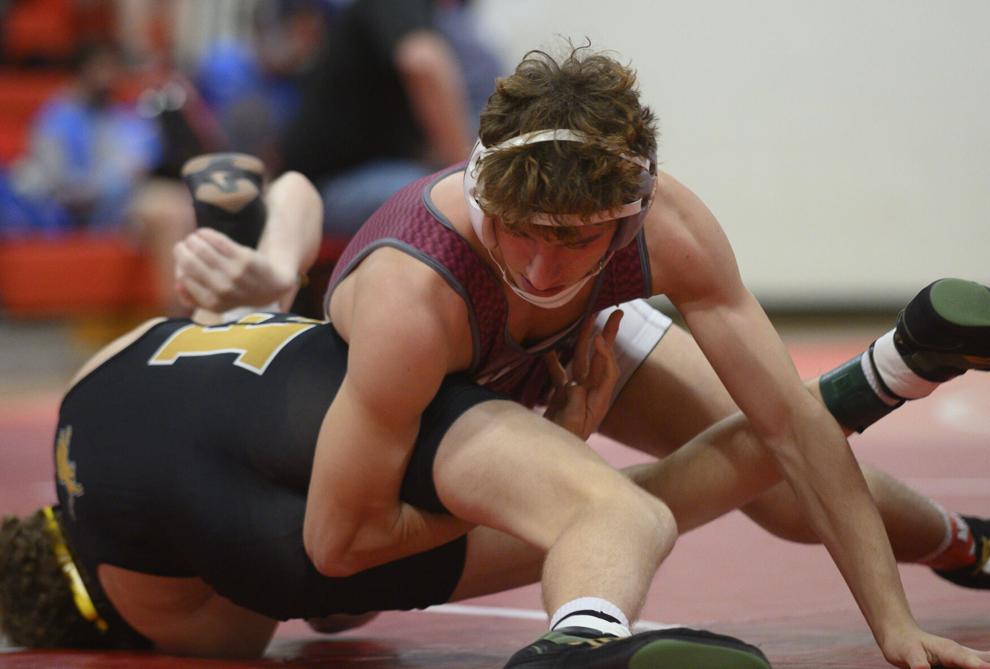 Gateway Athletic Conference North/Central tournament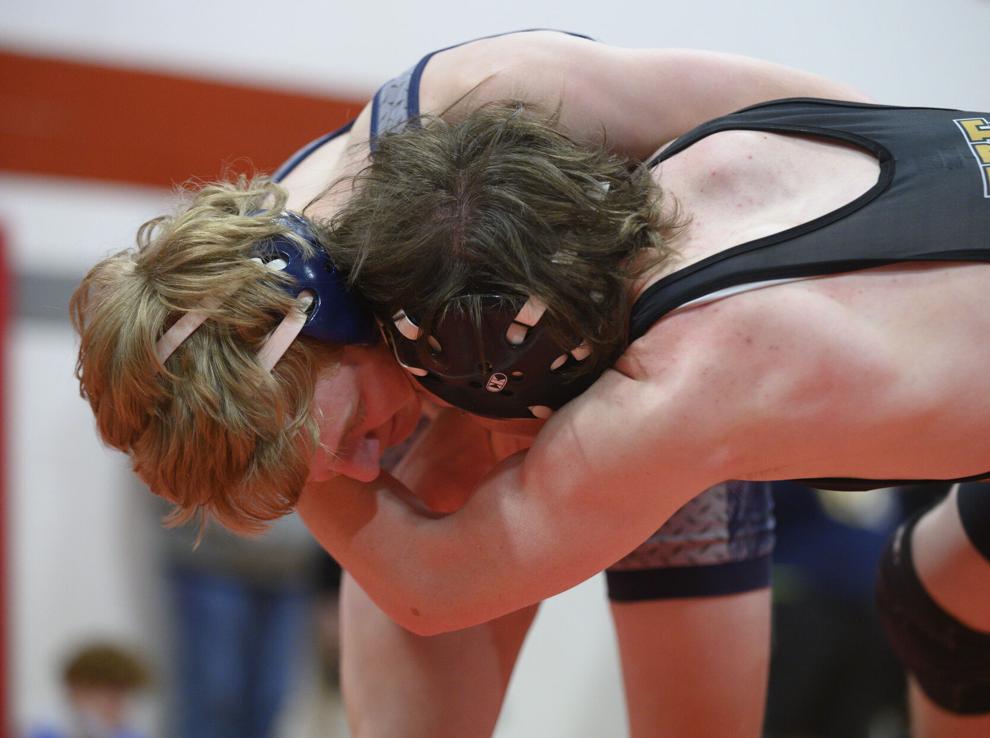 Gateway Athletic Conference North/Central tournament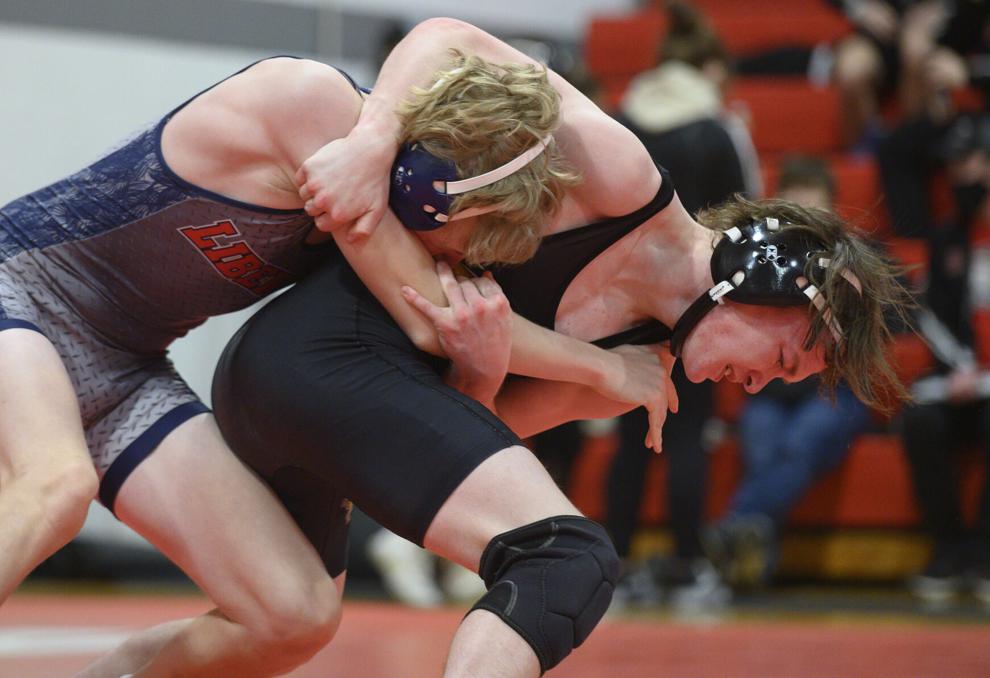 Gateway Athletic Conference North/Central tournament
Gateway Athletic Conference North/Central tournament