ST. CHARLES — Seniors Alex Meyer and Cole Gramling met each other as young wrestlers on the same little league team.
They grew to become state qualifiers, both coming within one win of standing on the medal podium at Mizzou Arena.
And on Saturday, both captured the 100th win of their high school careers minutes apart on their home mat at St. Charles West.
"It's really cool that we started together at the same point and now we're ending in the same point and we're both reaching our goals," Meyer said. "It's great to share this moment with him."
Meyer and Gramling headlined five individual district champions for St. Charles West, which took home the Class 2 District 3 team title with 155 points, outpacing the 117.5 points of runner-up St. Charles.
Meyer (220) increased his season record to 25-2 by defeating sophomore John McCaleb of St. Charles in the title match for the fourth Warriors' pin of the championship round and the 100th win of his career.
"Ever since little league I've been working and trying to improve every day, so getting to this milestone proves that hard work I've been putting in," Meyer said.
Gramling also looks in top form for the postseason.
He showed excellent quickness and impenetrable defense in an 11-2 victory over Logan Underwood of St. Charles to raise his record to 21-1 and win the district title at 145 pounds.
"I've made a bunch of sacrifices. I switched up my diet, put in more conditioning, I even cut out hanging with my friends starting with districts," Gramling said. "The only thing I'm thinking about is wrestling. I've got to go out with a bang."
St. Charles West coach Rocky Vercher began coaching Meyer and Gramling when they were in sixth grade and said he believes both are on the path to a special finish to their careers.
"They are our leaders and they have what it takes to be state champions," Vercher said. "It's not going to be easy. They're going to have to overcome adversity, but I really believe in them."
Senior Josh Ferrell (120), sophomore John Behrens (138) and sophomore Nick Slover (160) also put together championship performances for St. Charles West.
St. Charles sophomores John McCaleb and Yidenpen Bayili delivered the most dramatic moments of the district tournament, highlighting an overall strong day for the Pirates.
In his 220 semifinal, McCaleb trailed Dariuan Pointer of University City in the final moments when he managed an escape to send the match to overtime, and then won it 12-10, earning prolonged applause for the effort of both wrestlers.
And in a high-scoring match in the 152-pound championship, Bayili earned a stunning second-period pin over St. Charles West state qualifier Dylan Scruggs.
Bayili was overwhelmed with emotion after the match.
"This is my first year wrestling, and I was thinking about giving up, but my coaches and teammates kept pushing me, and at practice, I've been pushing myself not to give up," Bayill said. "This is a beautiful thing."
David Thorne (126), Trey Ward (195) and Jayden Wilson (285) also won district titles for St. Charles.
Priory placed third as a team and crowned two champions, senior Adam Rolwes (182) and freshman Huck Simmons (113).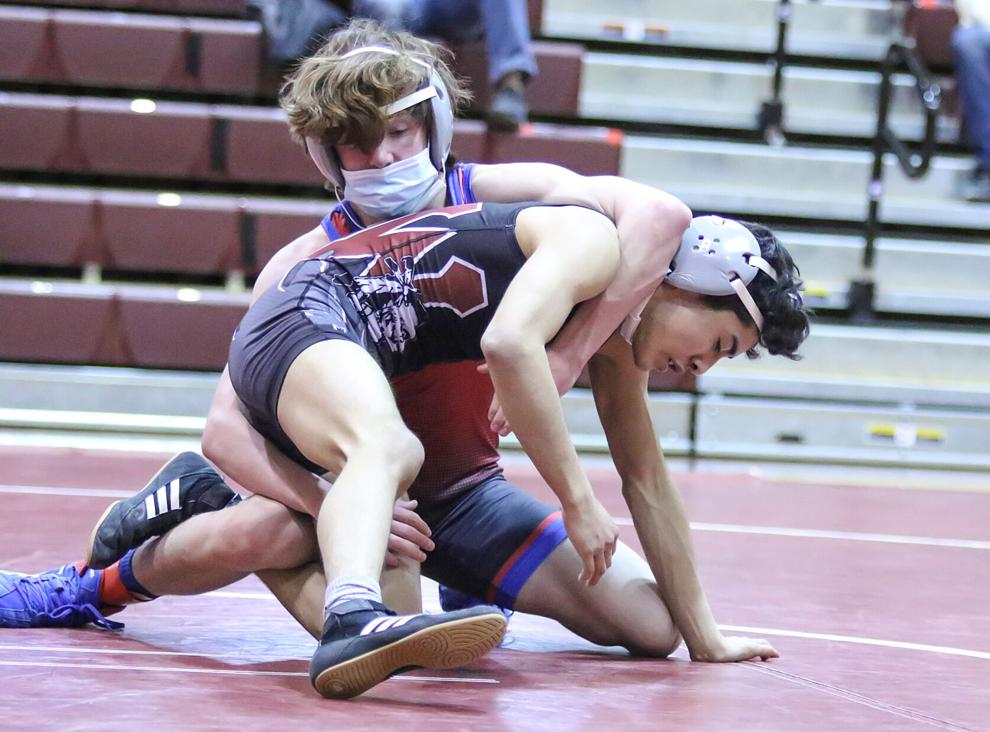 Simmons, whose actual first name is Finn and is named for the Mark Twain character, sprinted back to the line when out of bounds, got stronger as the championship match progressed and drifted to a 10-2 victory over Irving Sanchez of St. Charles West.
He credits his constant motor for his 12-3 overall record as a first-year Ravens wrestler.
"I can stick it out. I'll go three rounds, I'll go three more and then I'll go three overtimes," Simmons said. "I never want to show that I'm tired."
Freshman Liam Borgsmiller of Orchard Farm avenged a GAC Championship loss to St. Charles West senior Gavin Sydnor with a 10-6 victory at 106 pounds for the district title.
Sophomore Khari Evans (132) of University City and freshman Luke Floyd (170) of Lutheran St. Charles also claimed first place medals.
And for Meyer and Gramling, who received posters commemorating their 100th wins and took photos with the district championship trophy, additional milestones are in their sights, both individually and for the St. Charles West team, which will send all 10 of its wrestlers to sectionals Feb. 27.
"Everybody is kicking it up a notch," Meyer said. "We're really coming together and peaking at the right moment."
Class 2 District 3 boys wrestling tournament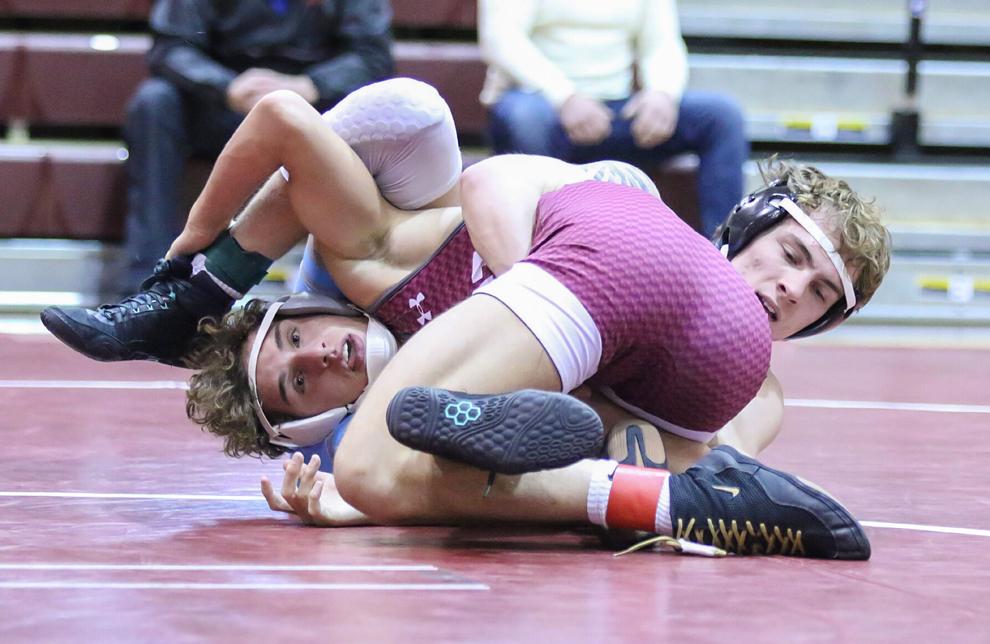 Class 2 District 3 boys wrestling tournament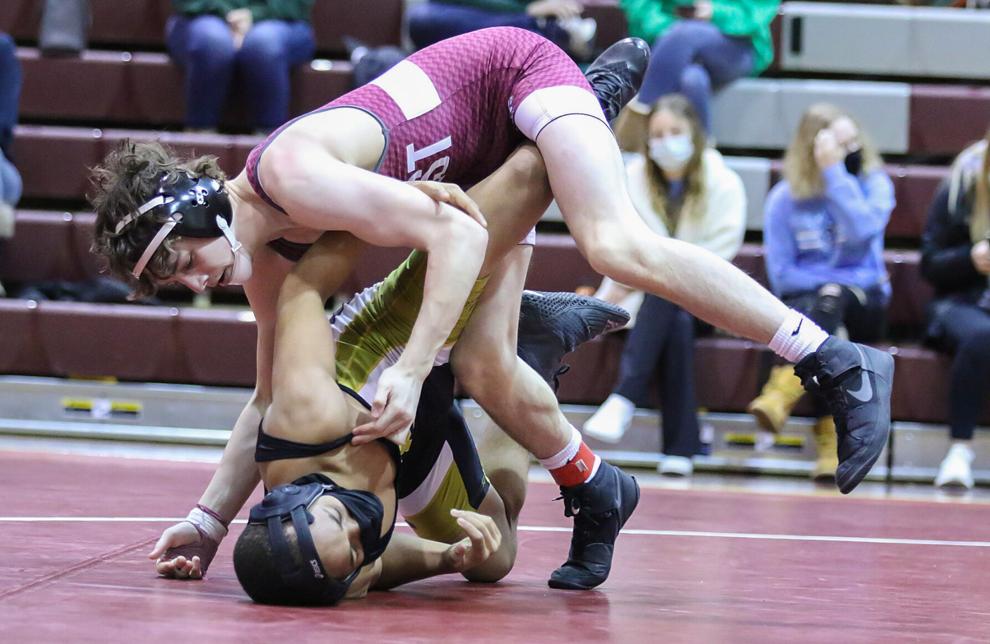 Class 2 District 3 boys wrestling tournament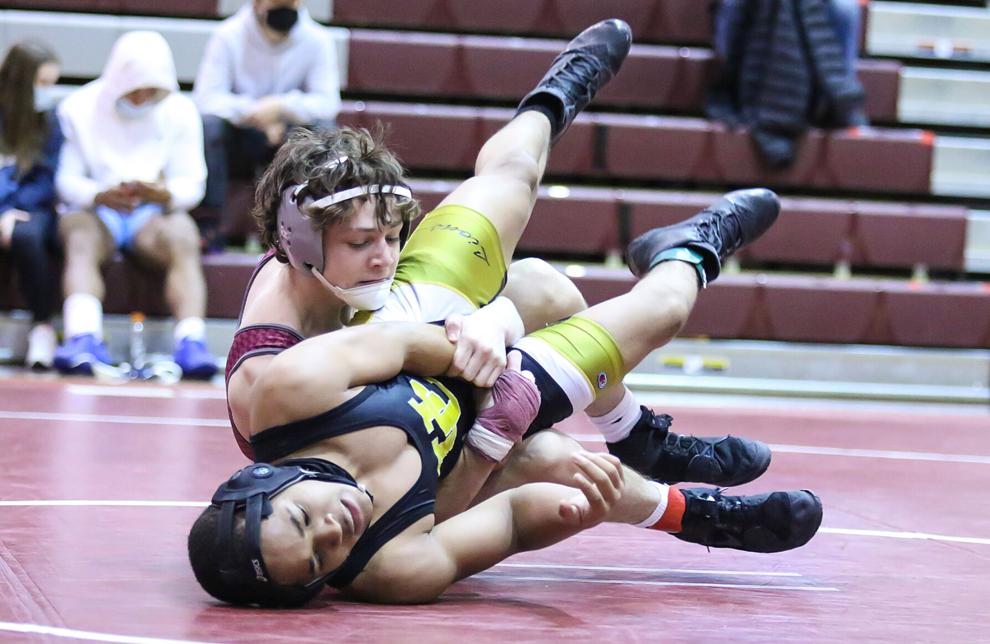 Class 2 District 3 boys wrestling tournament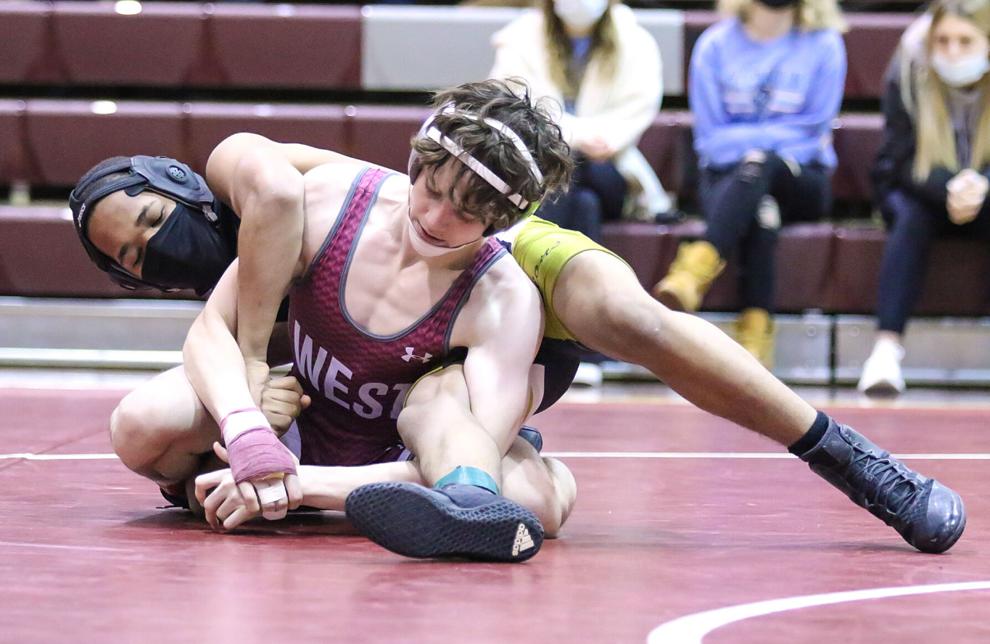 Class 2 District 3 boys wrestling tournament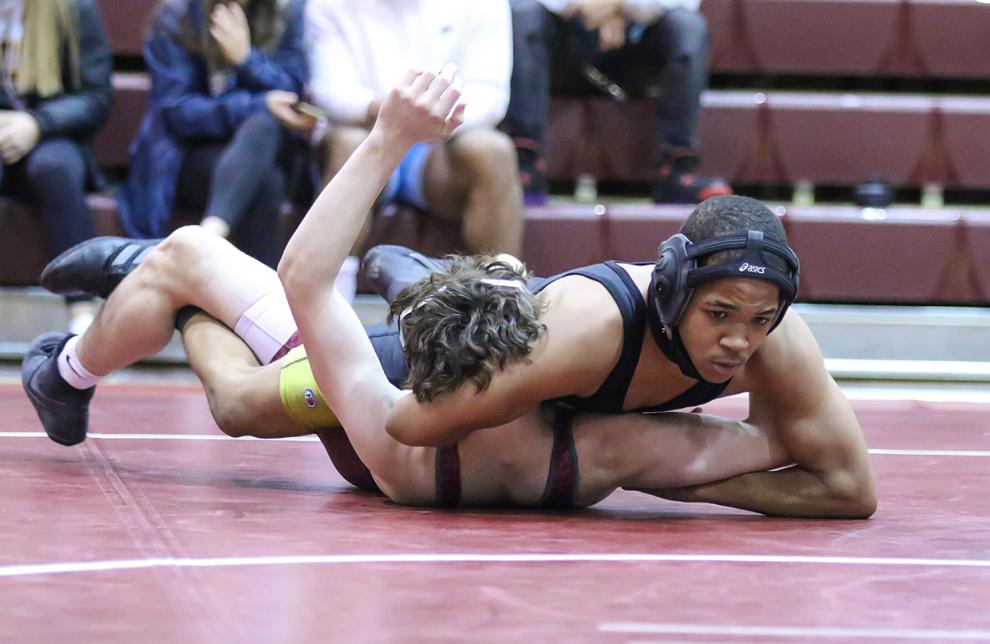 Class 2 District 3 boys wrestling tournament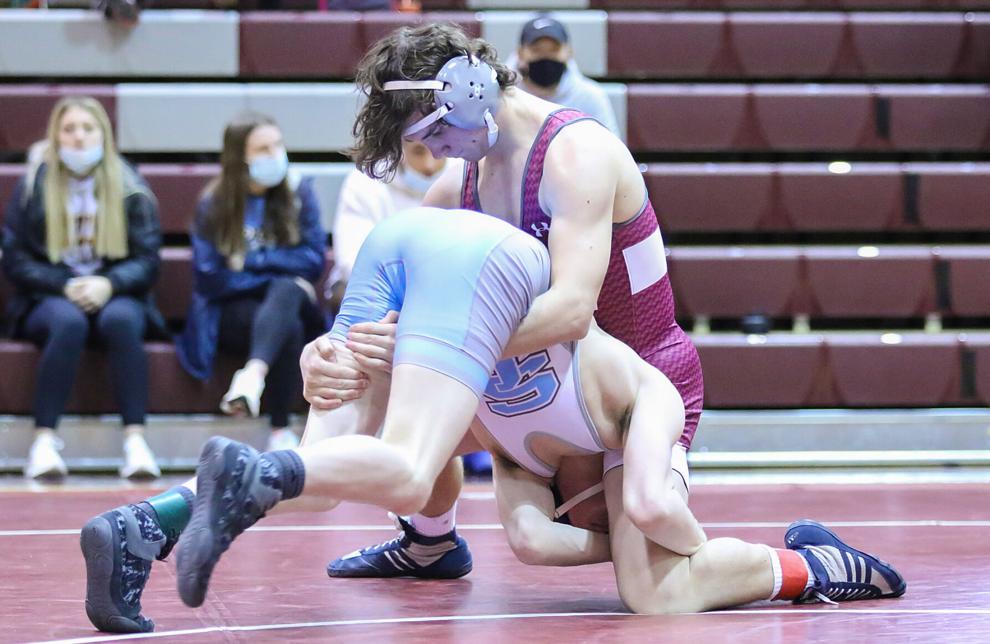 Class 2 District 3 boys wrestling tournament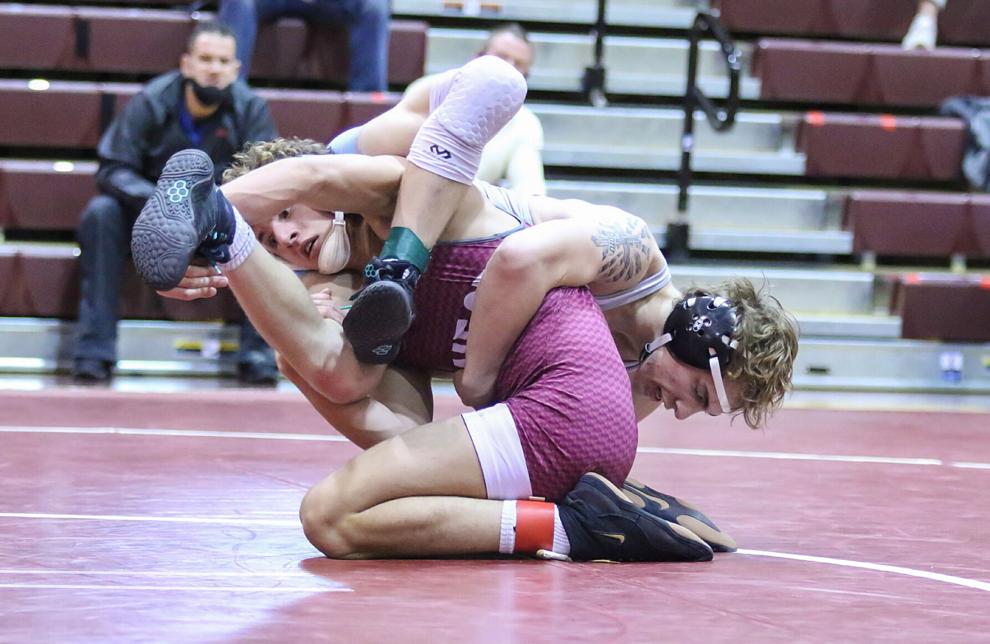 Class 2 District 3 boys wrestling tournament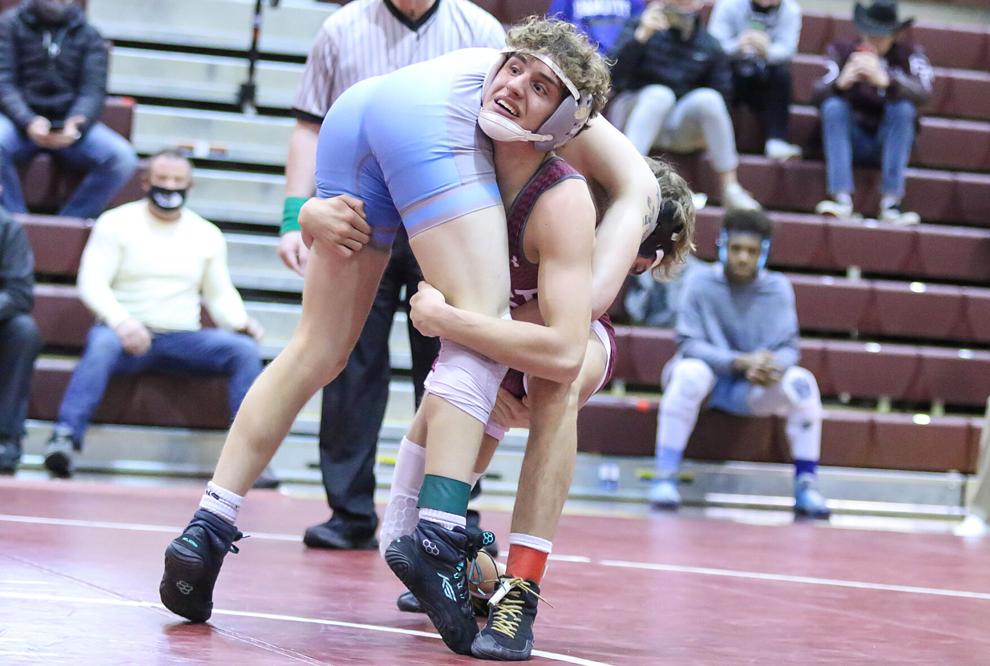 Class 2 District 3 boys wrestling tournament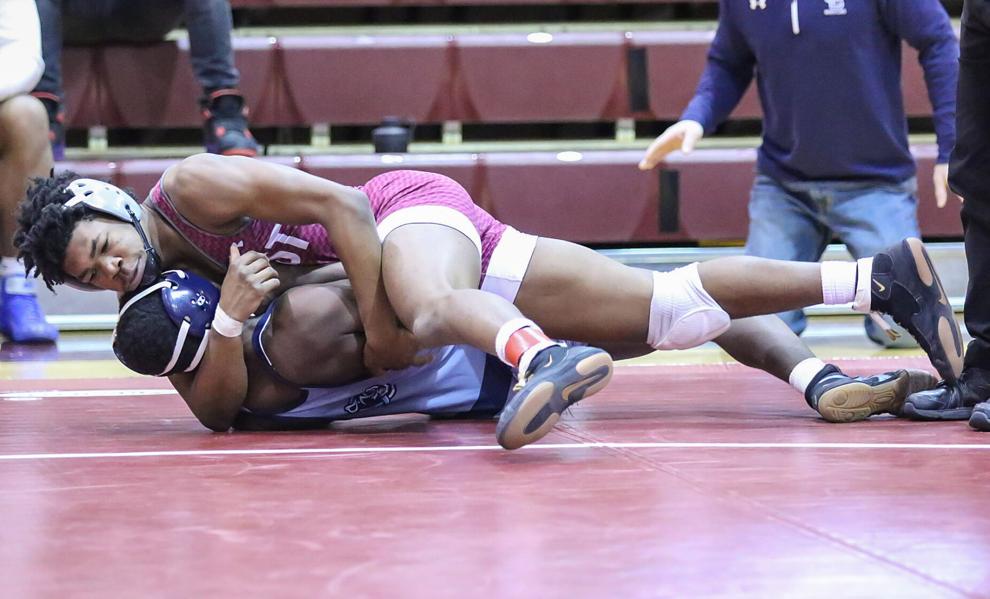 Class 2 District 3 boys wrestling tournament
Class 2 District 3 boys wrestling tournament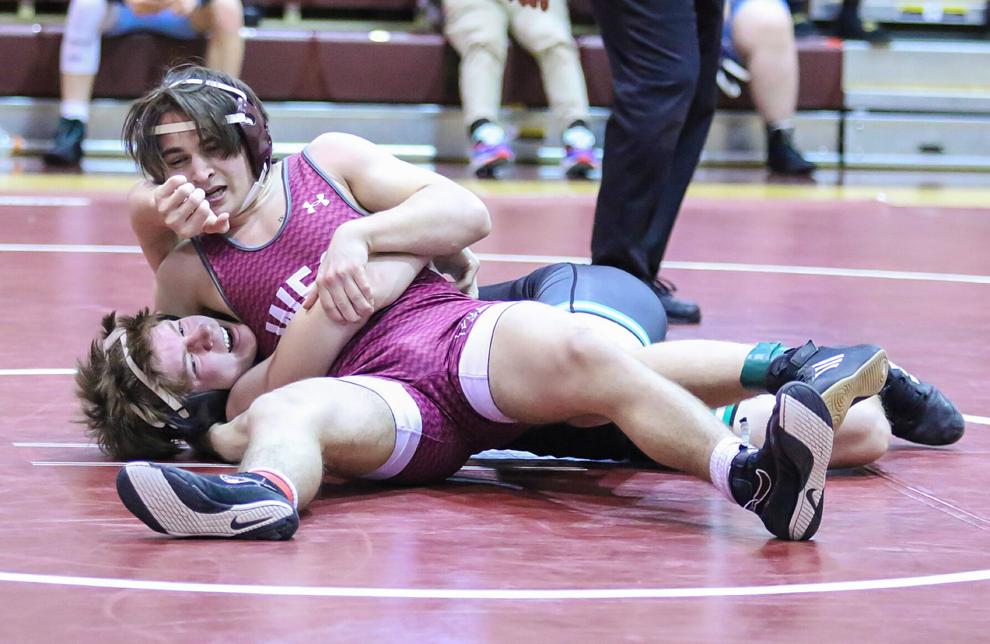 Class 2 District 3 boys wrestling tournament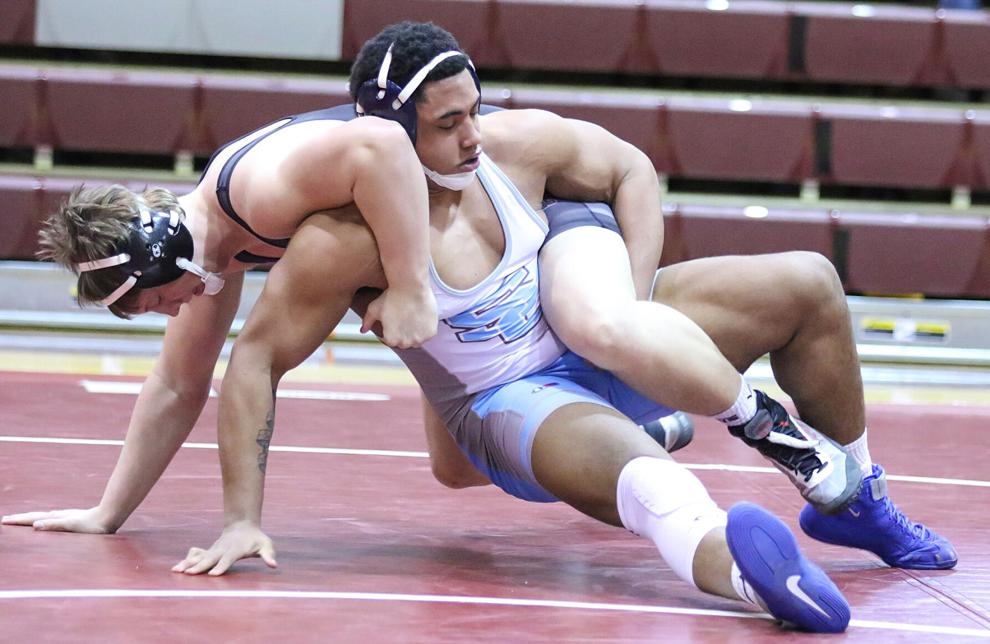 Class 2 District 3 boys wrestling tournament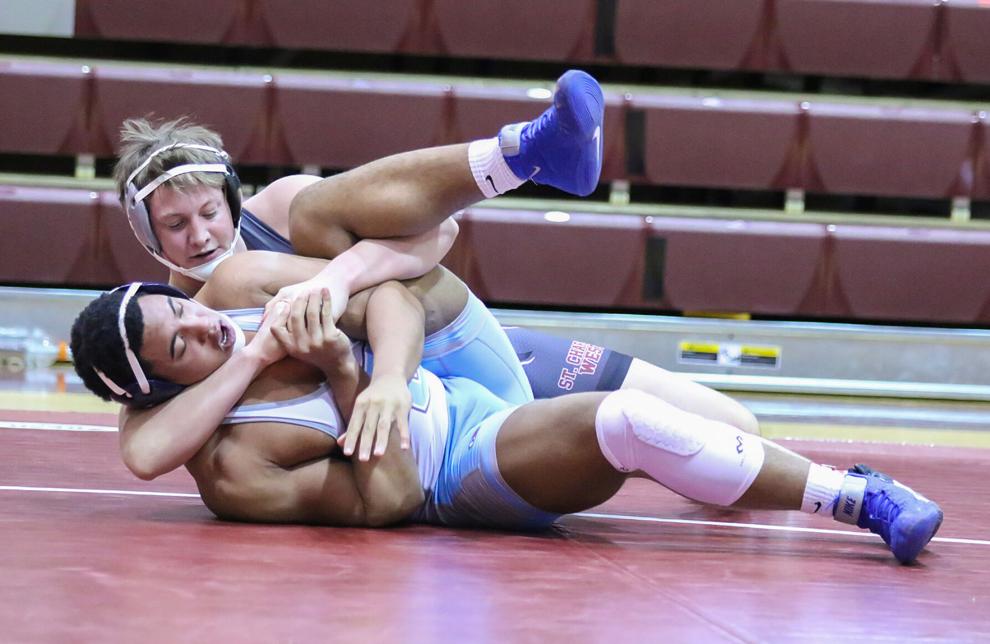 Class 2 District 3 boys wrestling tournament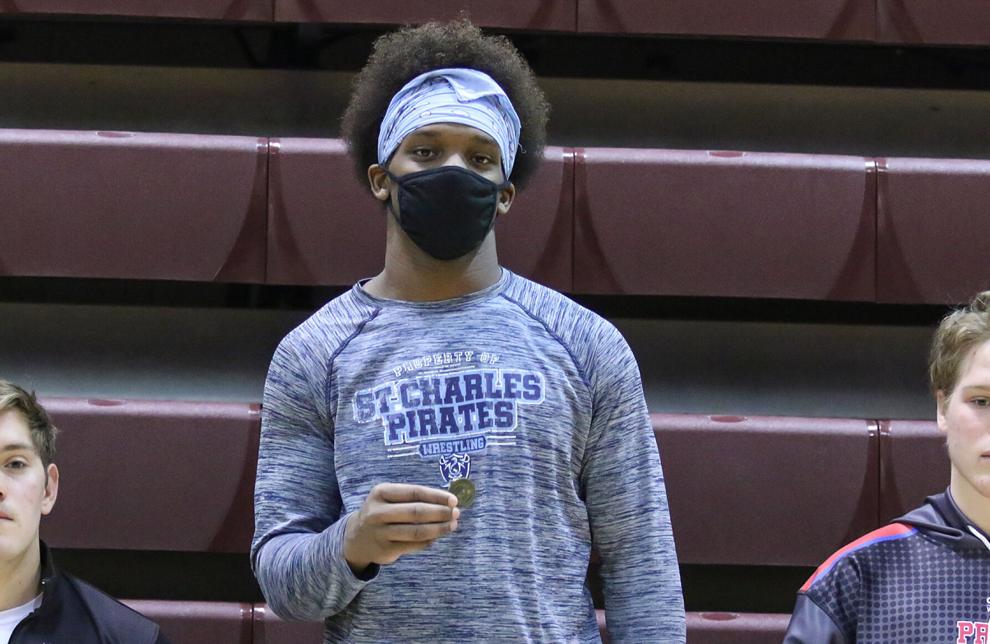 Class 2 District 3 boys wrestling tournament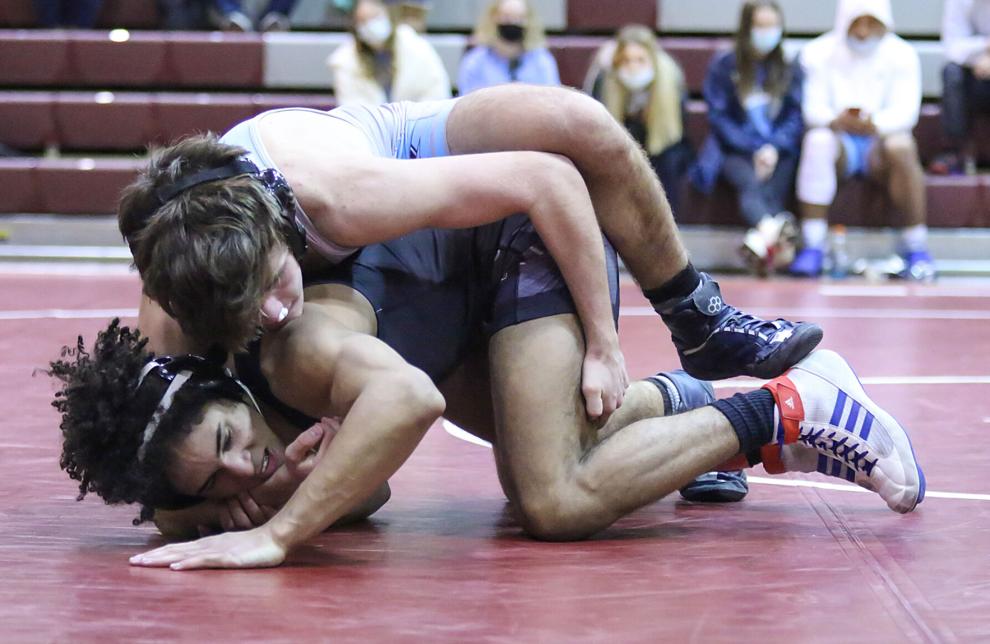 Class 2 District 3 boys wrestling tournament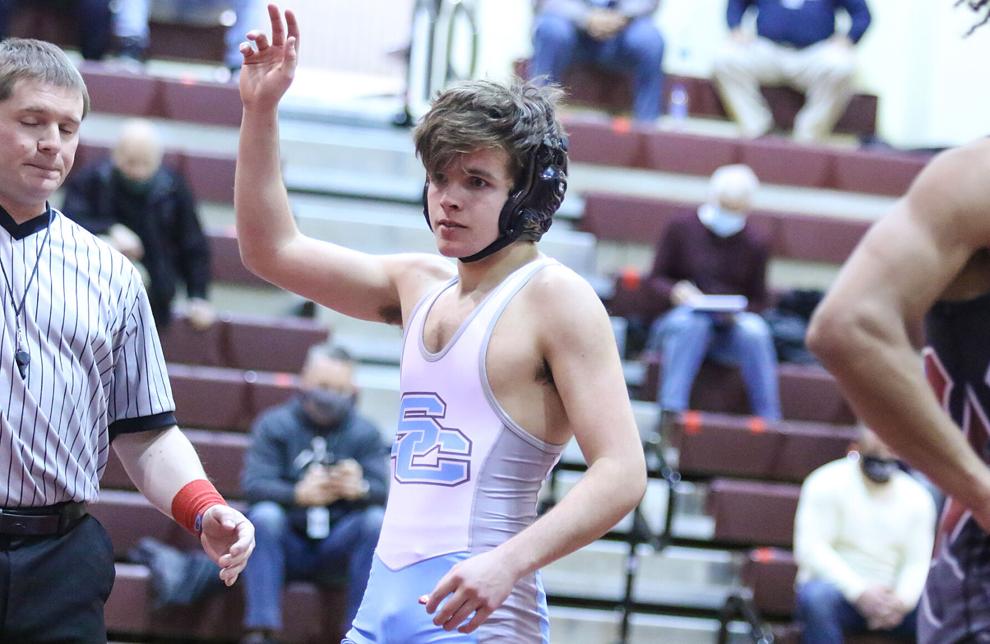 Class 2 District 3 boys wrestling tournament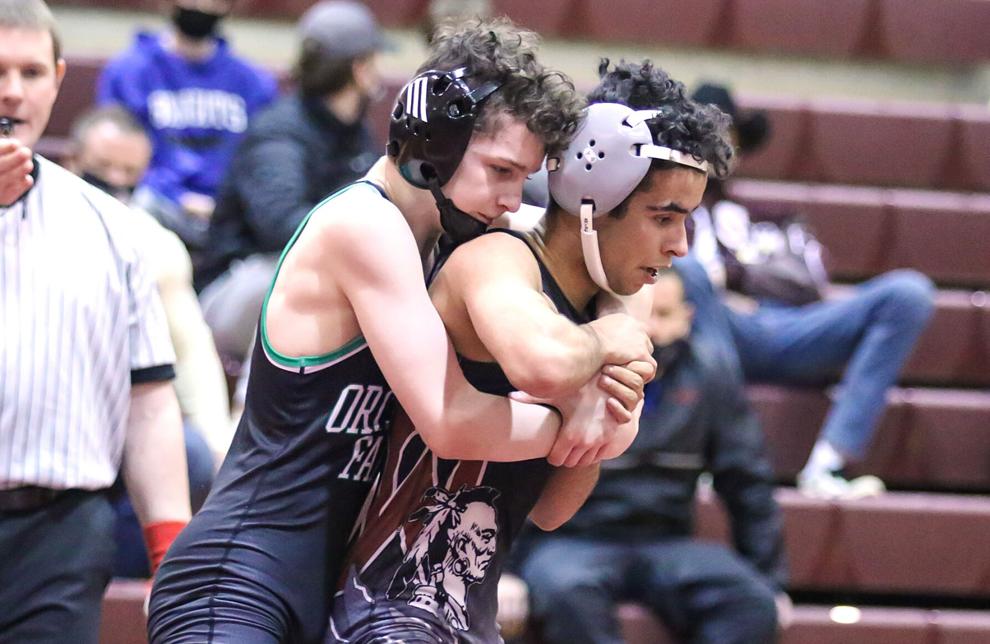 Class 2 District 3 boys wrestling tournament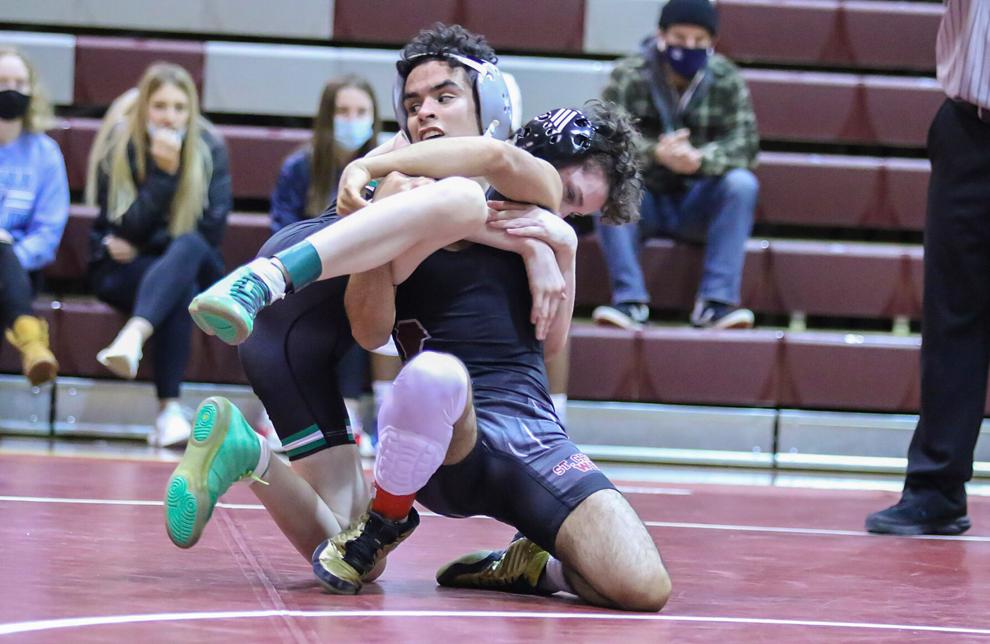 Class 2 District 3 boys wrestling tournament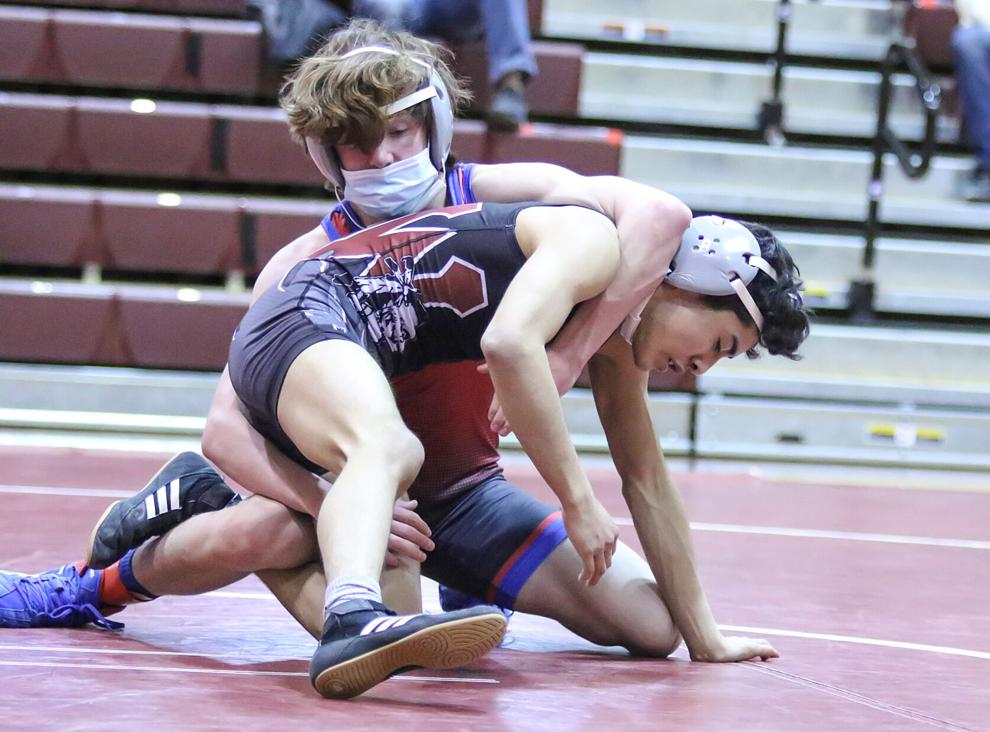 Class 2 District 3 boys wrestling tournament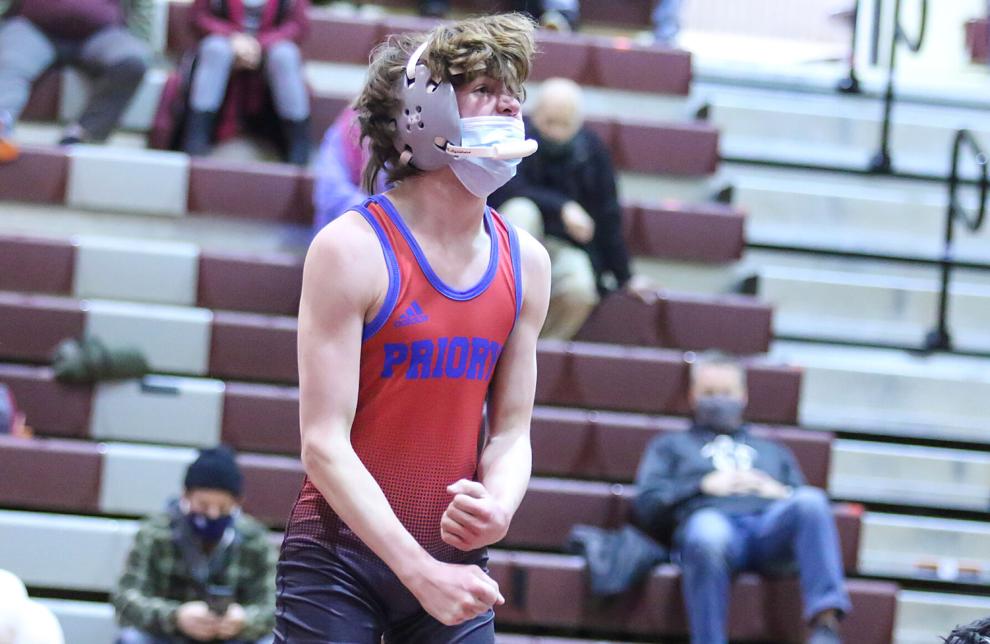 Class 2 District 3 boys wrestling tournament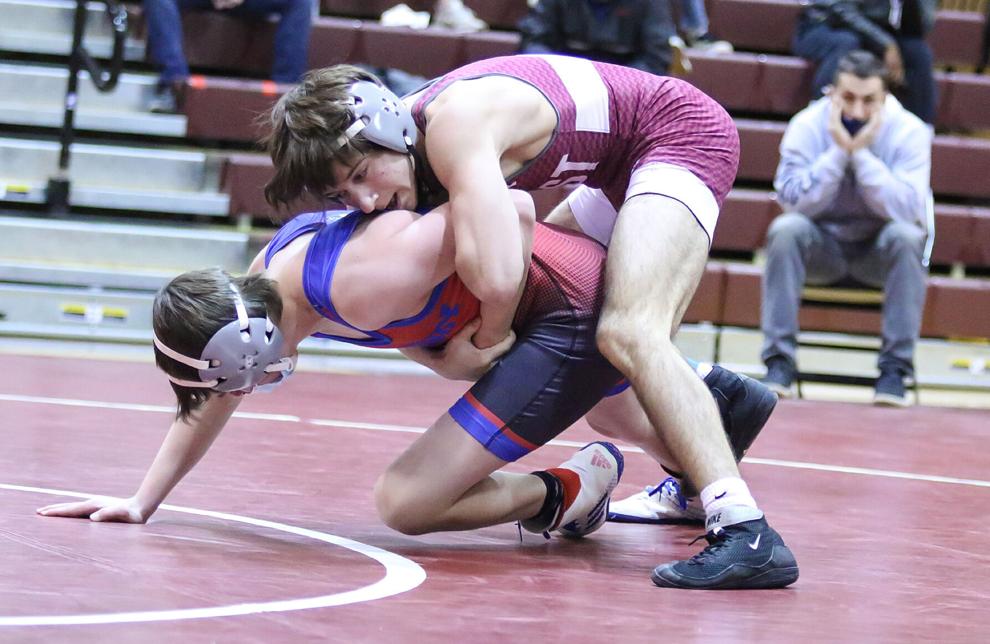 Class 2 District 3 boys wrestling tournament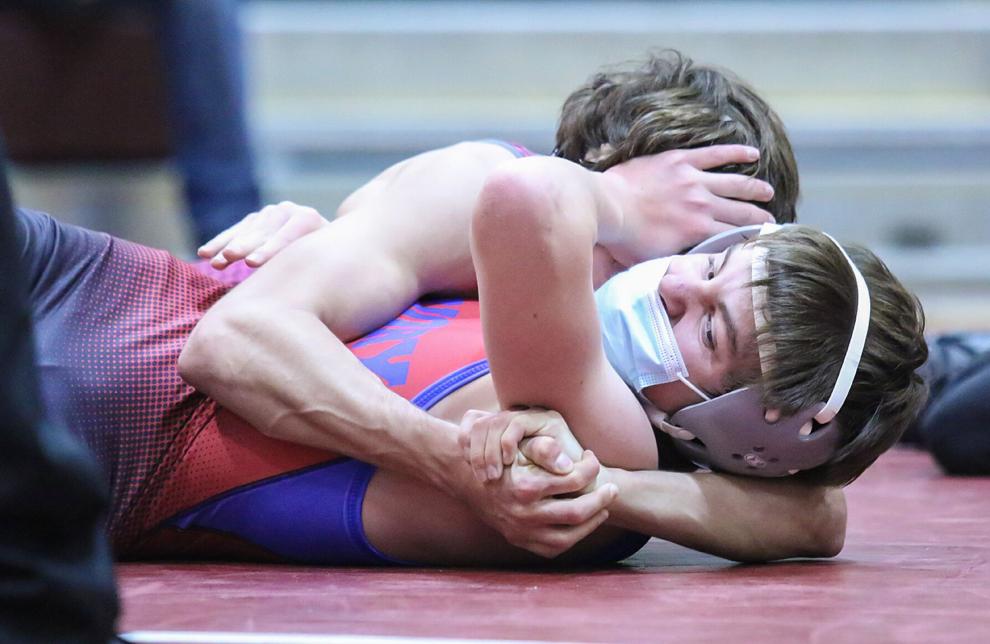 Class 2 District 3 boys wrestling tournament