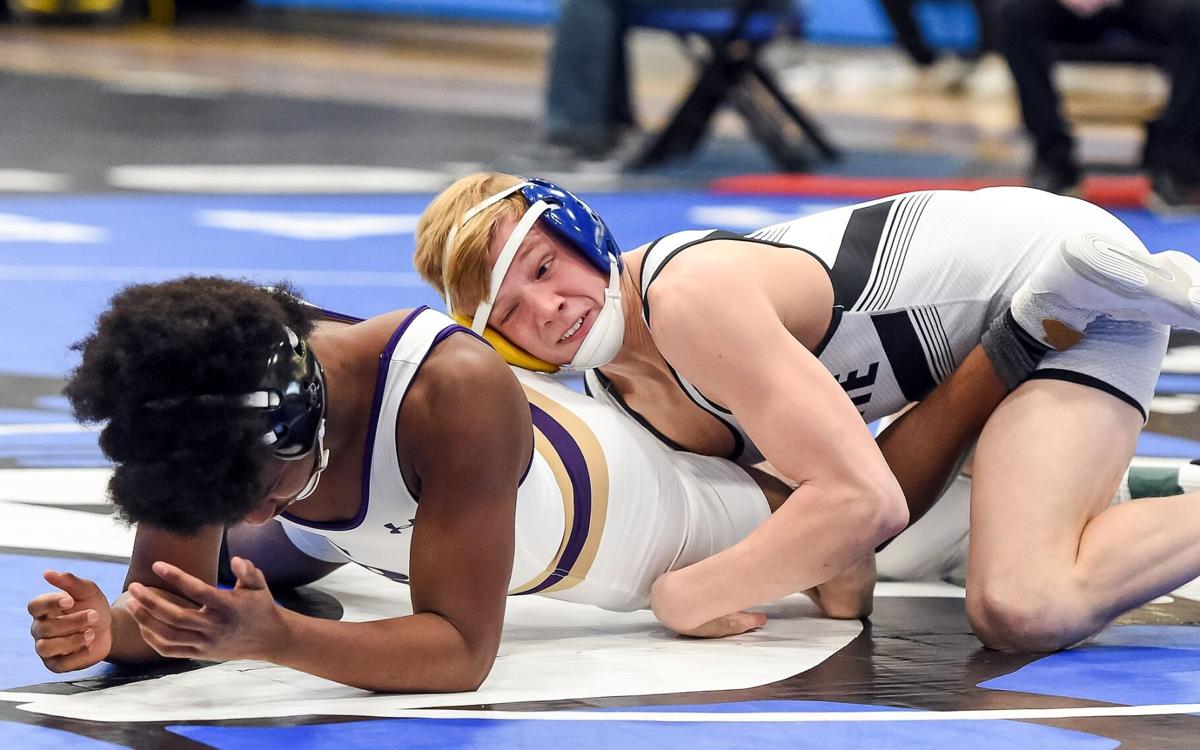 WASHINGTON — After three successful wrestling seasons at Aurora Christian High in Illinois, Joel Mylin has fit in quickly with the Lafayette High Lancers.
"My dad changed jobs and we moved here over the summer,'' said Mylin, a 132-pound senior. "Honestly, I didn't know what to expect; I didn't know all that much about Missouri wrestling. But my teammates have been great, helping me feel welcome. It's been an awesome experience so far."
Mylin, a three-time Illinois state qualifier who won a Class 1A title as a sophomore and finished third last year in Class 2A, took his first step toward a trip to the state tournament in Missouri on Saturday when he captured a Class 4 District 2 championship with an impressive 9-3 victory over 2020 state champion Santino Robinson of CBC.
With the victory, Mylin improved to 30-2 and helped Lafayette capture its first team district championship since 2016. With five district champions, seven runners-up and one fourth-place finisher, the balanced and deep Lancers scored 223 points to beat out CBC (156) for the top spot at Washington High.
The Cadets, who won Class 4 state titles in 2018 and 2019, also placed second in 2017 and were last year's fourth-place finisher.
"CBC has some dominant wrestlers and I knew they'd bring their best," Lafayette coach Joe Wier said. "But I felt like our kids rose to the occasion. We've been training hard, and with COVID, nobody's sure what to expect, but I thought our guys did a great job and really performed well."
Eureka (124.5) finished third, followed by Marquette (106), Parkway South (82.5), Kirkwood (81.5) and Washington (54). The top four finishers from each weight class advanced to the sectional Feb. 27 at Northwest High in Cedar Hill.
The top three finishers in each weight class at the sectional tournament advance to the Class 4 state tournament, scheduled for March 13 at Cable Dahmer Arena in Independence.
"With COVID, everything's distanced,'' Wier explained. "It's unusual, but the great thing is it gives us extra training time to fix what we can and to sharpen up. We have to make sure guys don't burn out, but we also have plenty of time to work and to hopefully get better.
"We're not backing down from anybody. Earlier this season, we took a bus ride across the state to face Liberty, the top-ranked team in Class 4. They took it to us pretty good. But hopefully we've improved enough that we can give them a little better battle the next time."
Lafayette's Mylin recalled meeting Robinson, a CBC sophomore, once before.
"It was in seventh or eighth grade. And he beat me,'' Mylin remembered.
And the difference this time?
"I got to my offense right away and I stayed aggressive through the whole match," said Mylin, who will wrestle next year at Hofstra University in Hempstead, New York. "I got to my attacks and I finished clean. I did what I needed to do.
"I knew he'd be tough, but I was ready. I feel like I'm one of the top guys in the state and that I can win a title. My dream is to add a Missouri title to the one I have from Illinois; that's something I'd have forever."
Added Wier: "Joel's a stud and he proved it again today."
The Lancers also got district championships from junior Lane Tenny (18-12) at 120, senior Ben Thomas (6-6) at 138, junior Andrew Doehring (32-7) at 138 and junior Tommy Hagan (35-3) at 182. Hagan finished third at state a year ago.
Doehring beat Parkway South's Jacob Sinn 7-5 in the final at 138. A year ago, Sinn placed fourth at state.
"Our guys are grinders; they don't take anything for granted," Wier said. "We're able to set a tone with our culture and have a great group of leaders in this group. Guys like Ben Thomas and Lane Tenne really stepped up when they needed to."
Lafayette runners-up included Dylan Roth at 106, Jayden Kennington at 113, Na'zir Dent at 152, Gavin Shoulders at 160, Evan Boren at 170, Andrew Wier at 195 and Evan O'Connell at 285. Boren, a senior who was a state runner-up last year, saw his record slip to 34-2 after losing a 5-0 decision in the title match to CBC's Lucas White.
White (15-0) is a two-time state medalist — he placed fourth as a sophomore and fifth last year — and has signed with American University in Washington, D.C.
CBC's other winners Saturday were freshman Luke Lilledahl (15-0) at 106, sophomore Kolby Warren (14-2) at 113 and junior Jack Darrah (12-0) at 195. Darrah has already won a pair of state medals, placing fifth as a freshman and second a year ago.
Saturday's other winners were Marquette senior Alex Nicozisin (37-1) at 145, Marquette senior Aidan Rudman (33-3) at 152, Eureka senior Kyle Hurst (14-2) at 160, Eureka junior William Nelson (16-5) at 220 and Washington junior Gavin Holtmeyer (31-4) at heavyweight. Holtmeyer placed sixth at state in Class 3 a year ago.
Class 4 District 2 boys wrestling tournament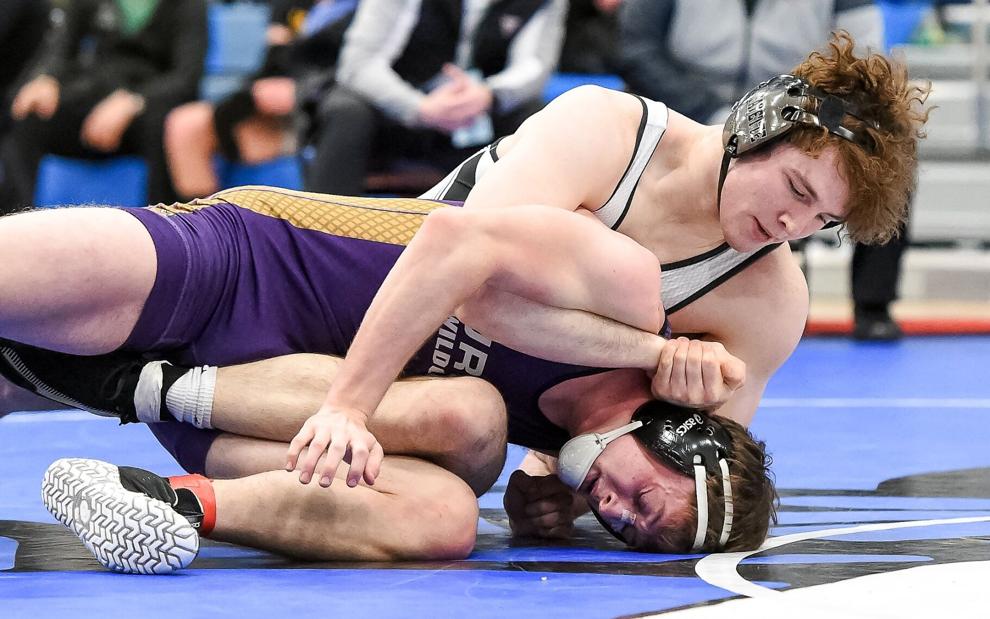 Class 4 District 2 boys wrestling tournament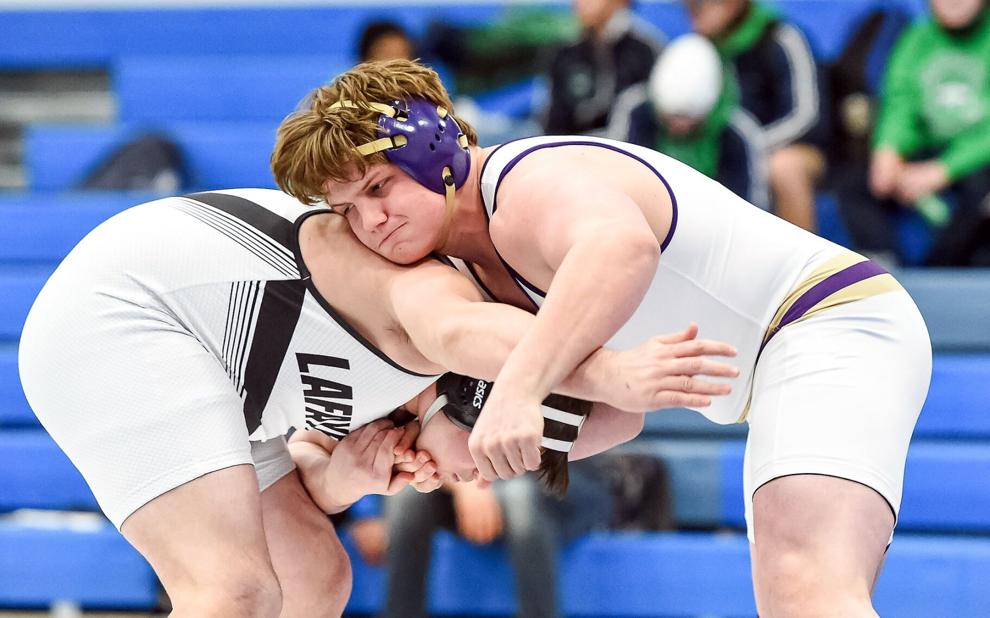 Class 4 District 2 boys wrestling tournament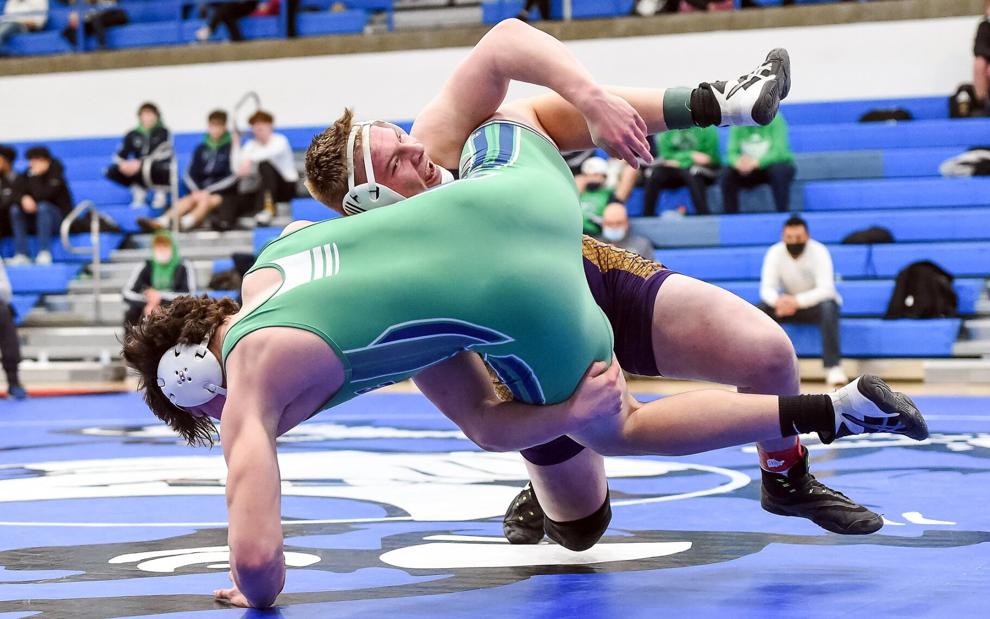 Class 4 District 2 boys wrestling tournament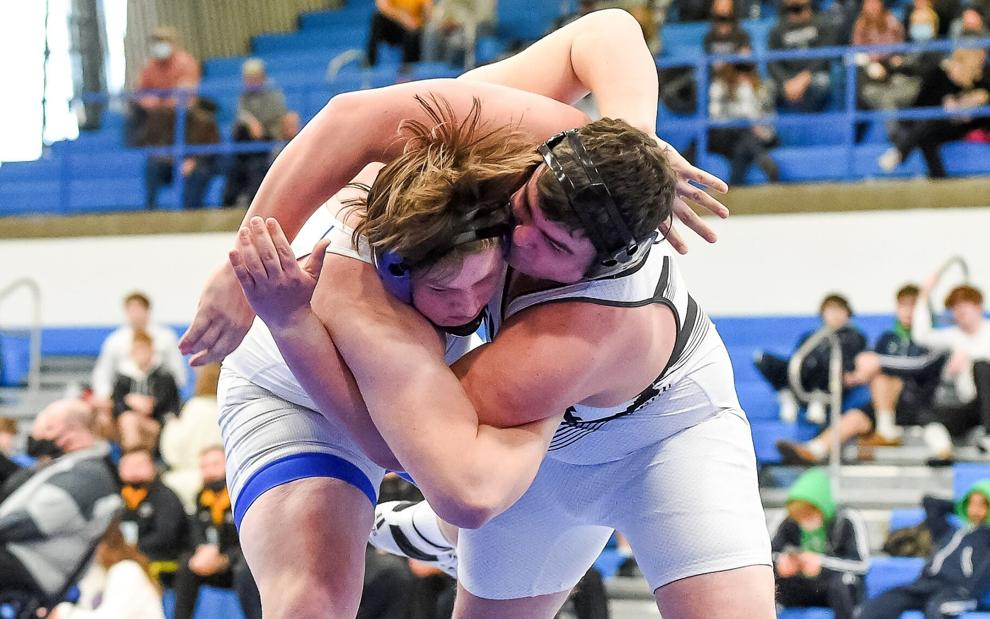 Class 4 District 2 boys wrestling tournament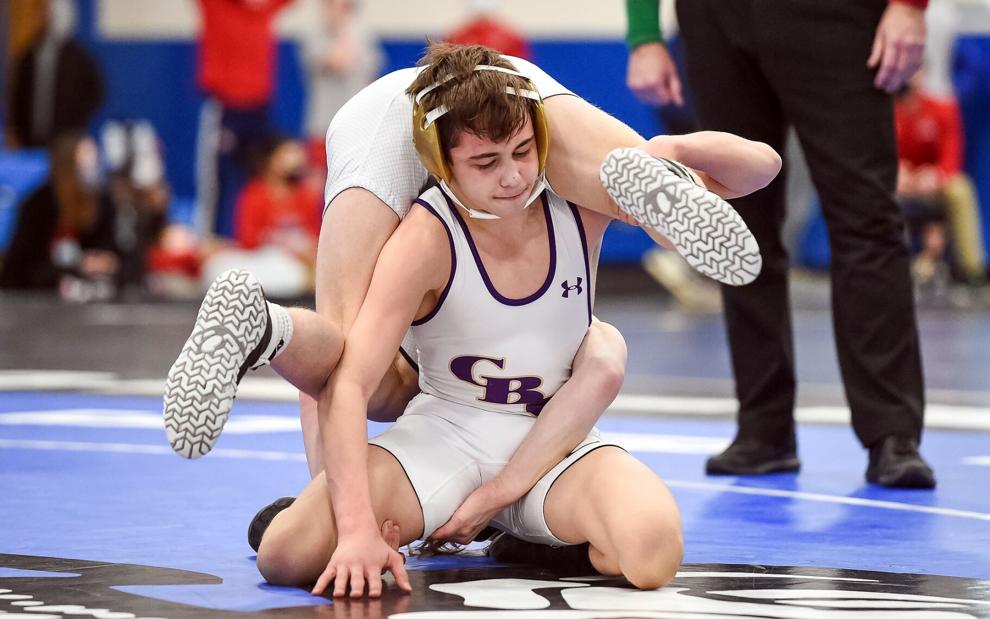 Class 4 District 2 boys wrestling tournament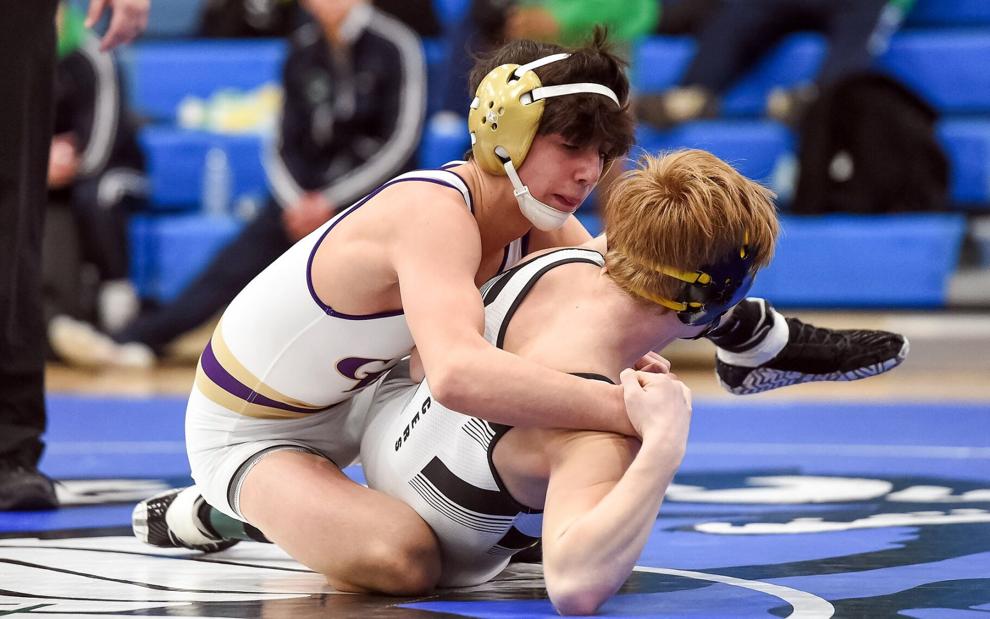 Class 4 District 2 boys wrestling tournament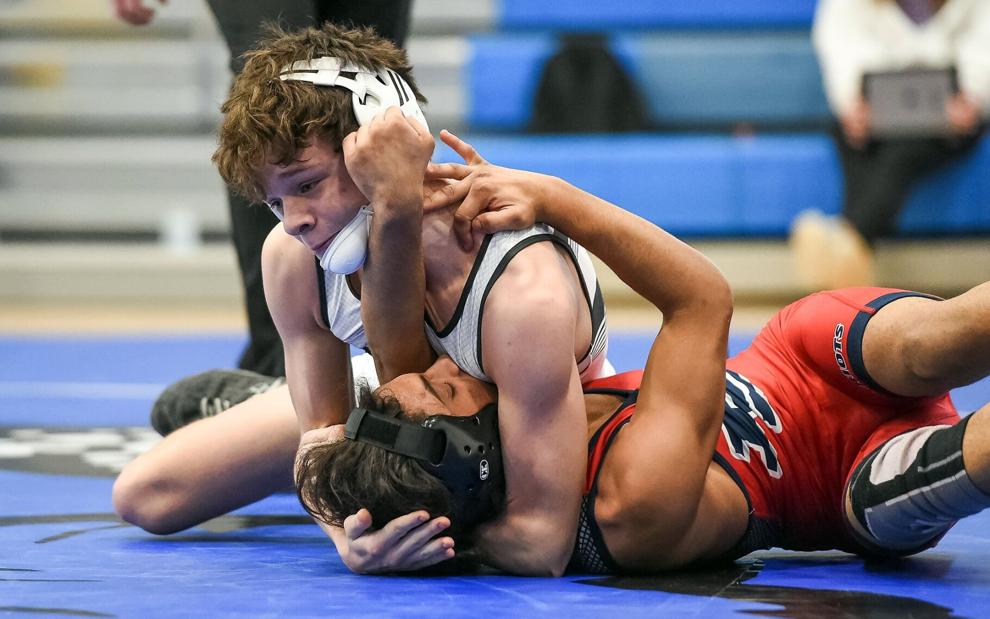 Class 4 District 2 boys wrestling tournament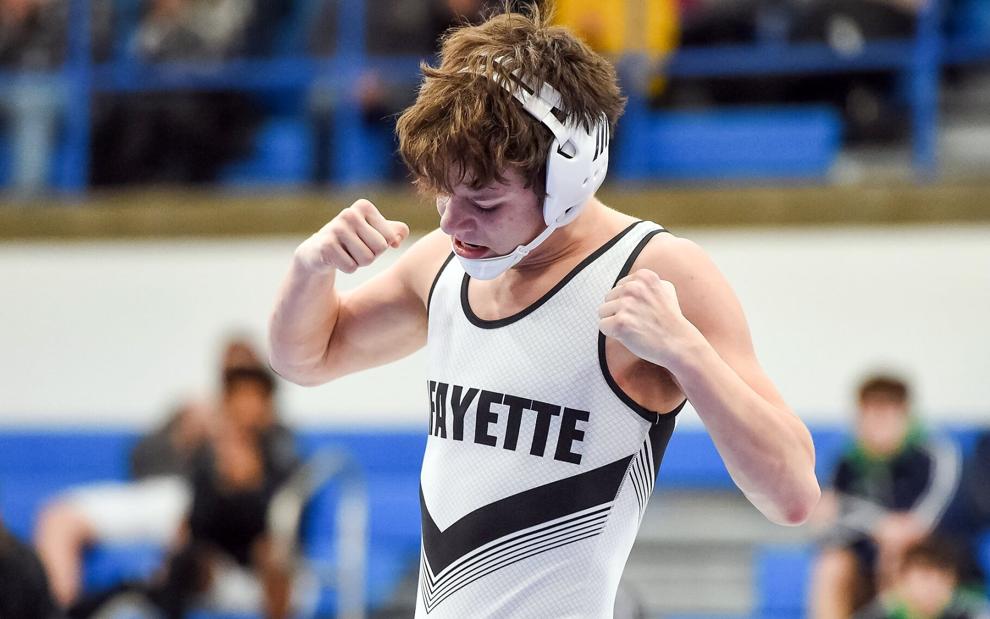 Class 4 District 2 boys wrestling tournament
Class 4 District 2 boys wrestling tournament
Class 4 District 2 boys wrestling tournament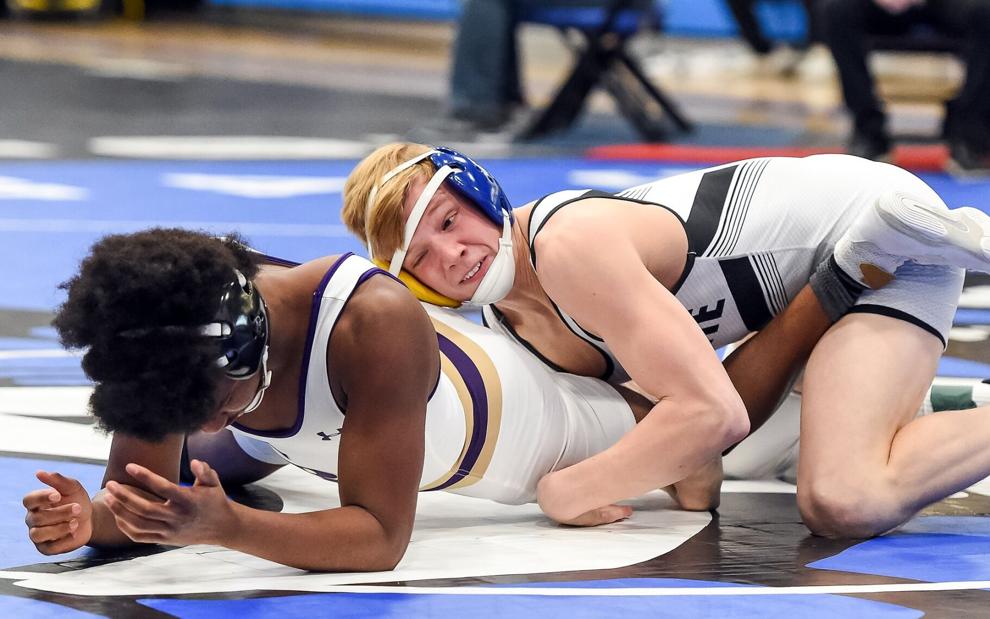 Class 4 District 2 boys wrestling tournament
Class 4 District 2 boys wrestling tournament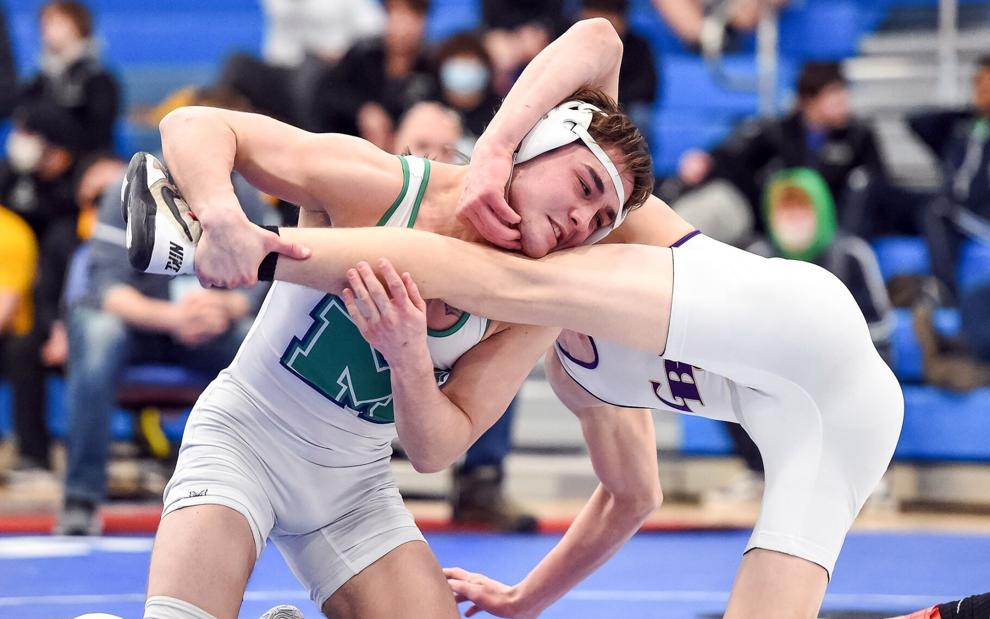 Class 4 District 2 boys wrestling tournament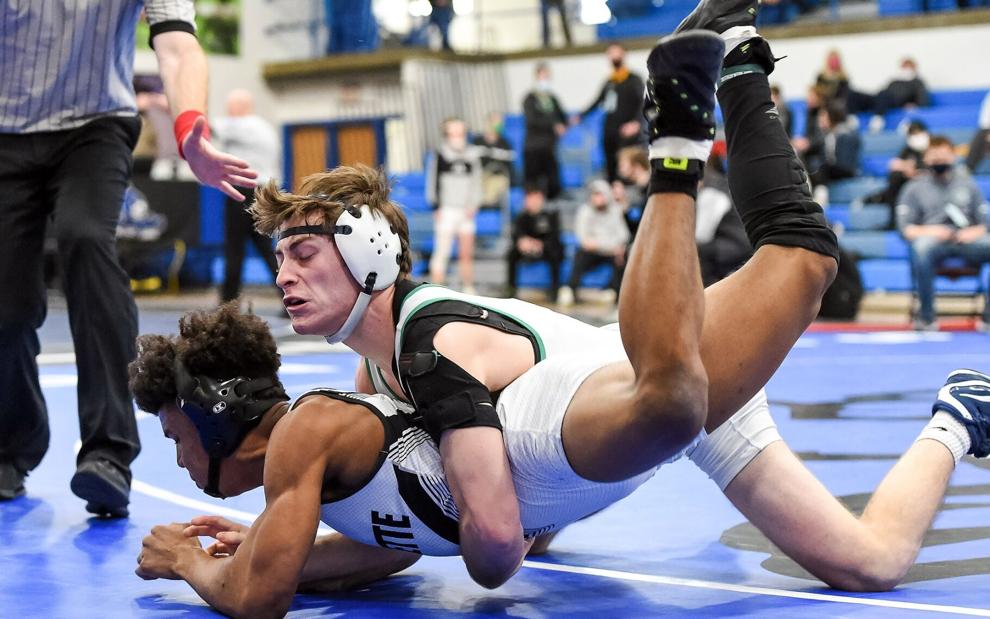 Class 4 District 2 boys wrestling tournament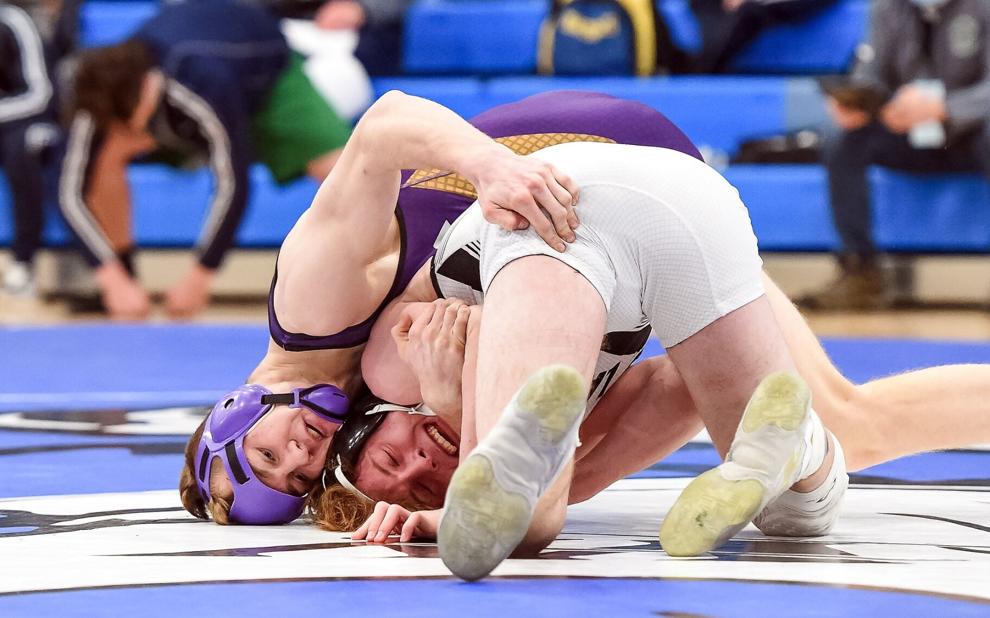 Class 4 District 2 boys wrestling tournament