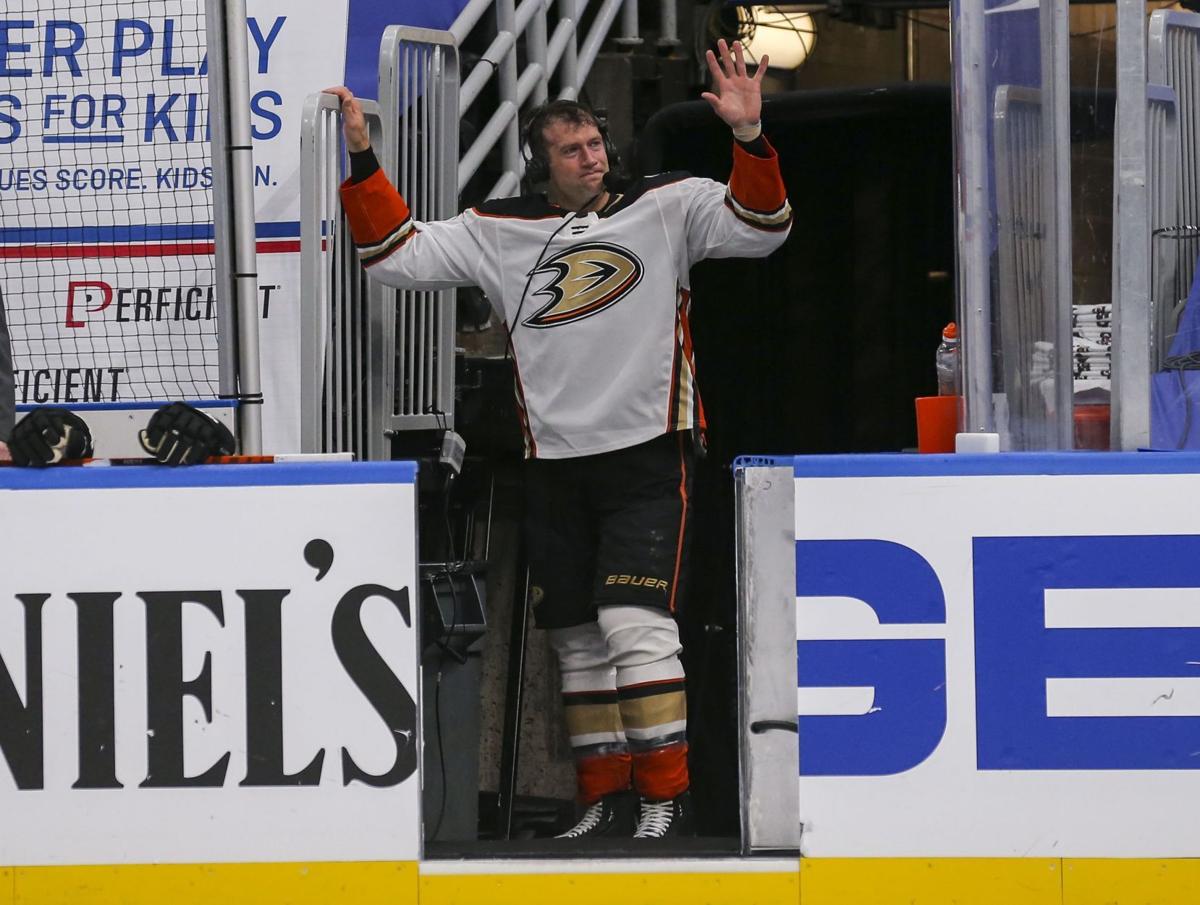 It goes by fast. Just ask David Backes.
"I've been talking to a few people, as you can imagine, and the idea that when I was in that room with (Keith) Tkachuk and Doug Weight and Bill Guerin and Jamal Mayers, Dallas Drake," Backes said.
"Those guys were all telling me to enjoy it, it goes fast. Like every kid who doesn't listen, just kind of, 'yeah, yeah, yeah.' And all of the sudden, you're not the young kid in the locker room, and then all of the sudden you're close to the end."
And here we are. With just two games left in Anaheim's season following Wednesday's game with the Blues, Backes is about as close to the end as you can get. He has all but announced his retirement at age 37.
So having the former Blues captain playing for most likely the last time in St. Louis was a sweet slice of hockey nostalgia. Backes had played only 14 games this season prior to Wednesday, so to get him back in the lineup at Enterprise Center was a class gesture by the Ducks' organization, coach Dallas Eakins and Backes' teammates.
(Ducks captain Ryan Getzlaf apparently did some lobbying on Backes' behalf.)
Probably helping matters was the fact that Anaheim has been eliminated from the playoffs. But it's the thought that counts, right?
"There will be certainly some special emotions and special feelings being out there knowing it's likely my last tour through the building as a player," Backes said after the Ducks' morning skate.
"Gonna soak that all in, every moment of it. Every time I get to touch the ice and do something out there, I'm gonna try to make the most of it and just really imprint all the memories. And probably have some old memories flood back in, but being on the other bench."
A second-round draft pick, No. 62 overall by the Blues in 2003, Backes played his first Blues game in 2006 and would wear the Bluenote with distinction for the next decade — 727 regular-season games in all. Including, of course, a stint as captain.
When word spread that Backes would be in the lineup against his old team, his phone started lighting up with text messages from old friends in St. Louis "excited to get to the game and watch me one more time on this sheet of ice," Backes said.
The crowd was limited to the usual 4,100 under COVID protocols, but the gathering made a lot of noise — standing-ovation style — when the Blues saluted Backes with a video tribute during the game's first timeout.
The Blues do a great job with these tributes and St. Louis sports fans always make their former heroes feel welcome on such occasions. It was no different Wednesday. One fan even held up an old Backes No. 42 Blues jersey.
Backes, a hard-nosed leader during his time in St. Louis, battled to keep his emotions in check as the applause continued in Enterprise.
Backes said he loved the city as much as he loved the fans in St. Louis.
"We are seen as athletes in the public eye when we're at the rink and doing what we do," Backes said. "It's just a lot more publicized. But there's a lot of home life and growth. I was married shortly after I came to St. Louis. My wife and I really grew as a couple, grew in our faith, and had a daughter here.
"The connections, and how we were treated around town, and made so many great relationships that are still lasting even from a distance now. Those are the things that don't come with you when you change teams and you really realize how much you were integrated into the community, and how much you loved being in a city like St. Louis."
The feeling, as Blues fans expressed Wednesday, is mutual.
Photos: Blues fall to Ducks in shootout 3-2
Blues don't clinch; fall in shootout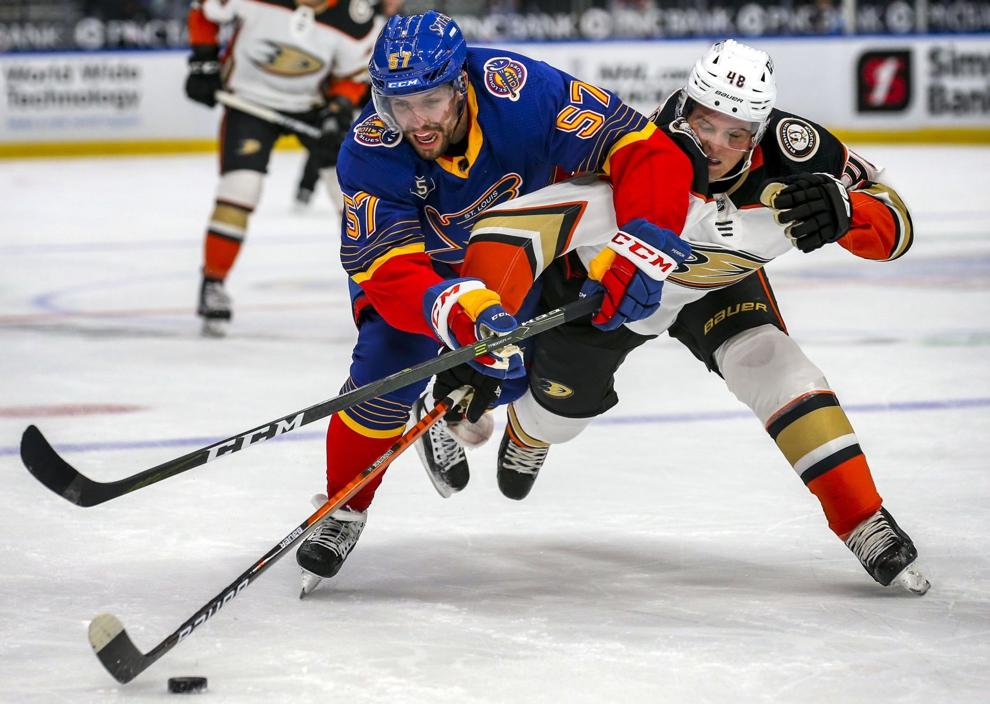 Blues don't clinch; fall in shootout
Blues don't clinch; fall in shootout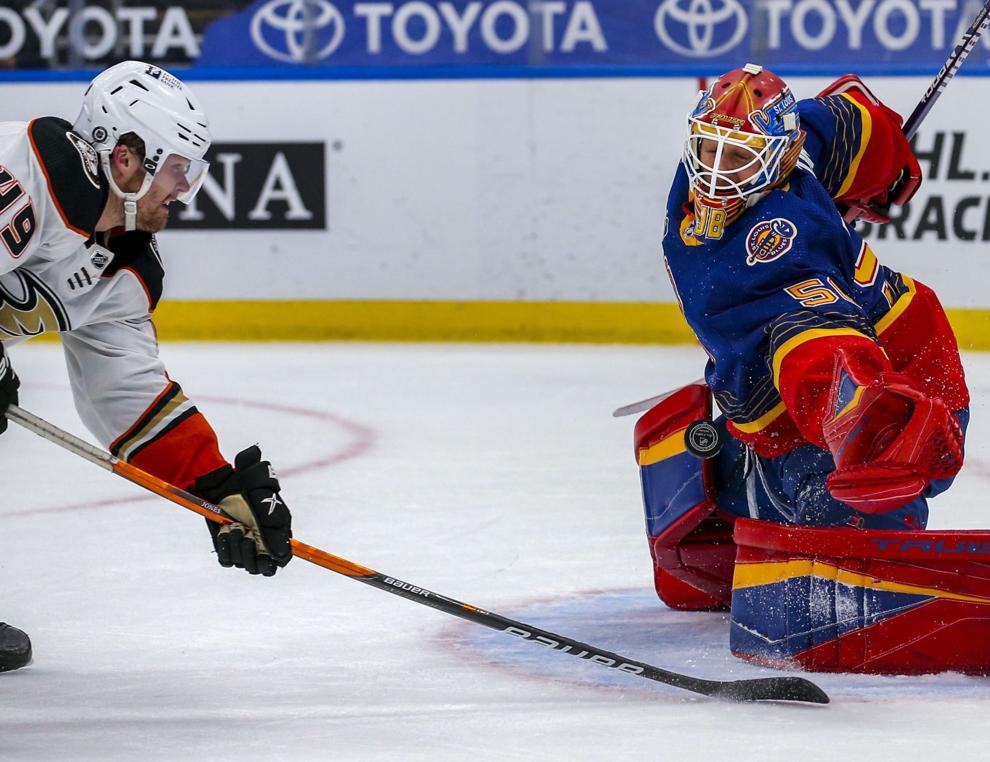 Blues don't clinch; fall in shootout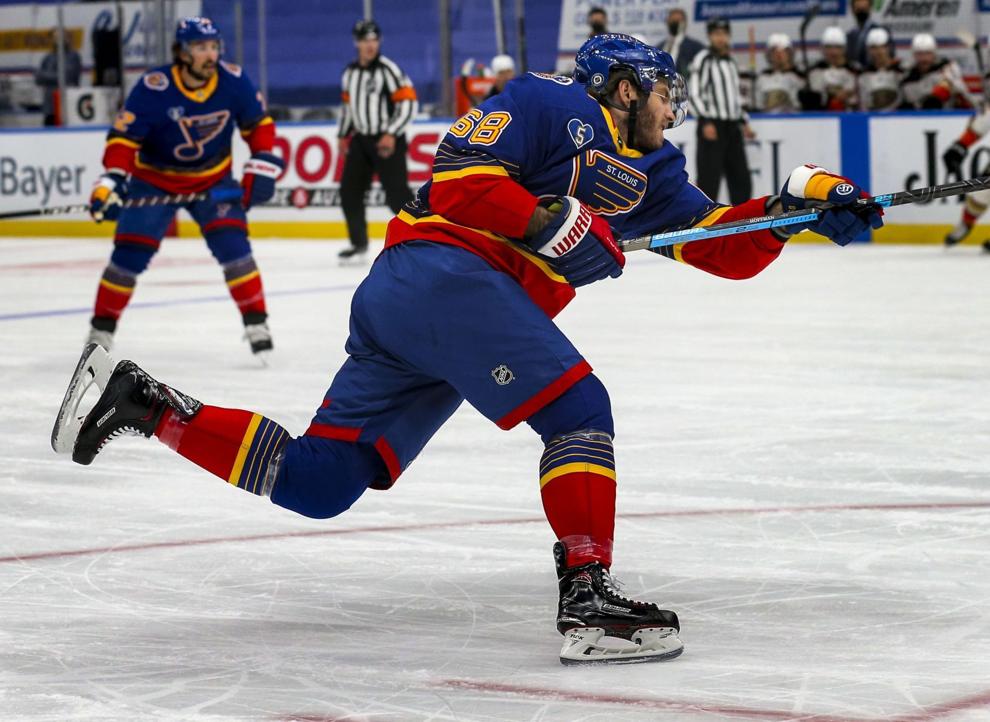 Blues don't clinch; fall in shootout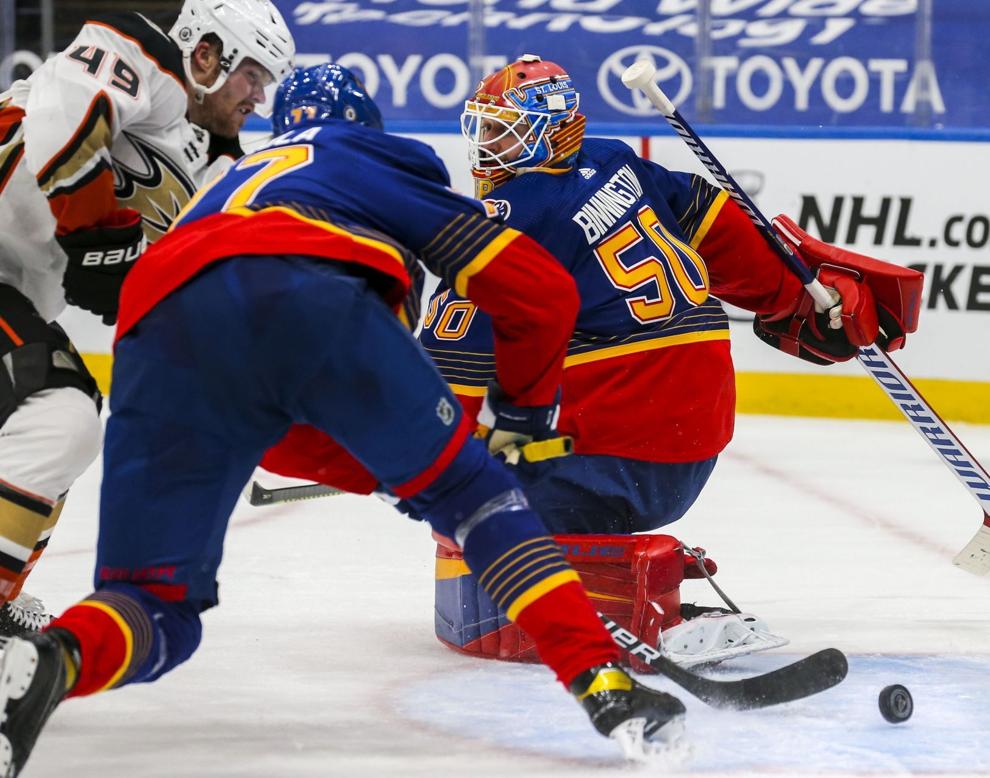 Blues don't clinch; fall in shootout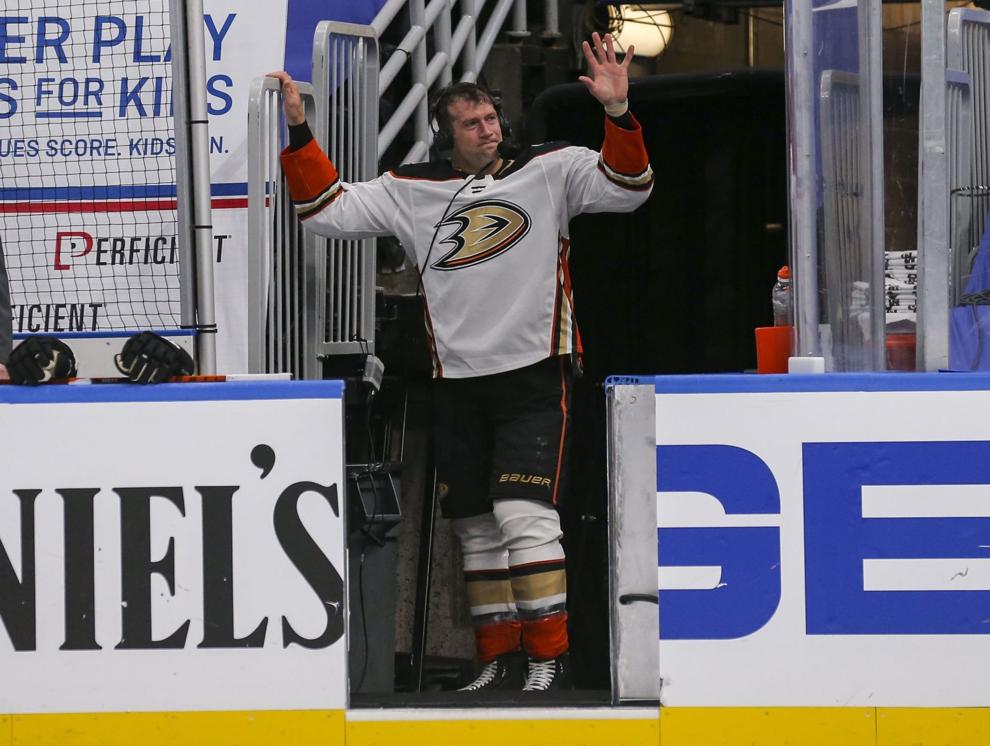 Blues don't clinch; fall in shootout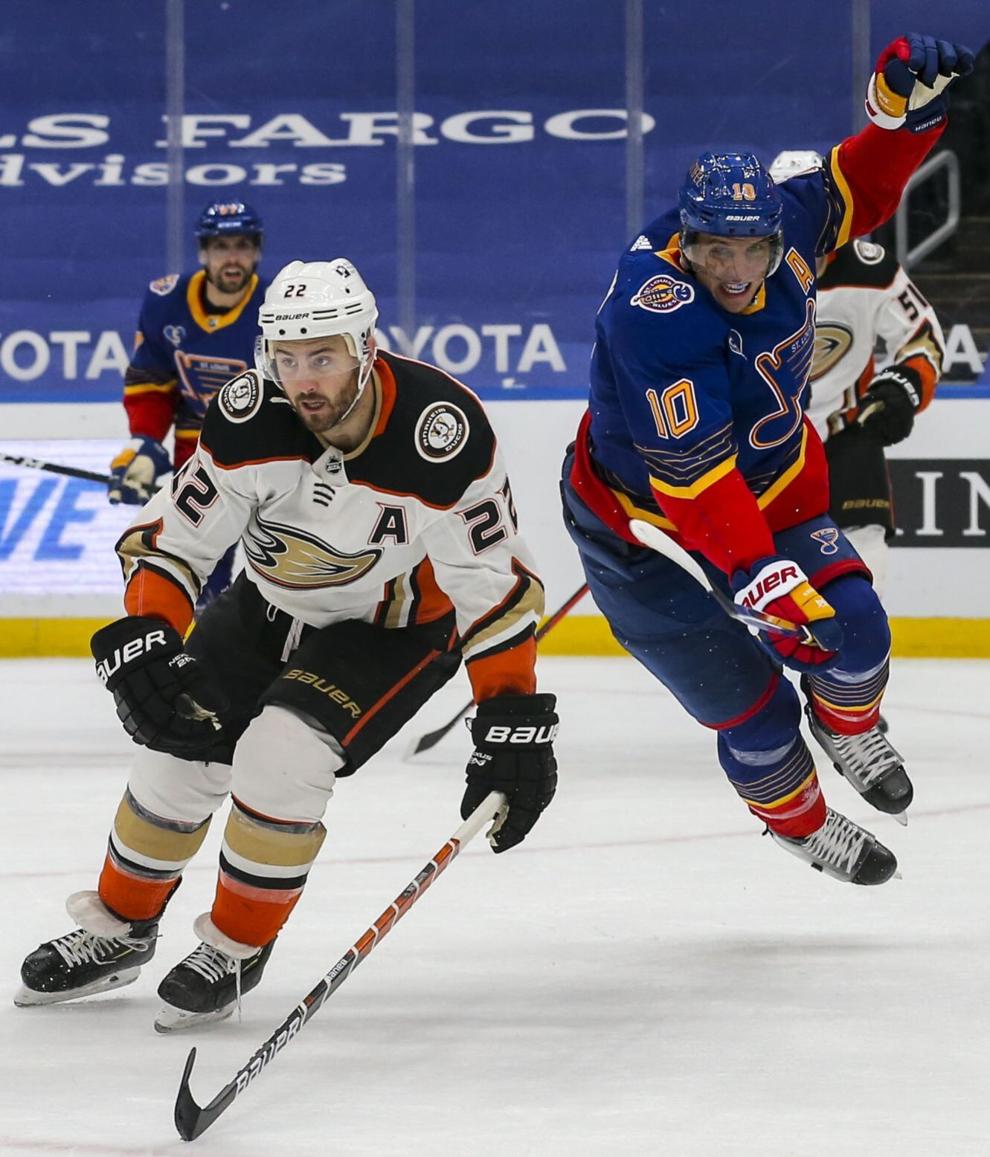 Blues don't clinch; fall in shootout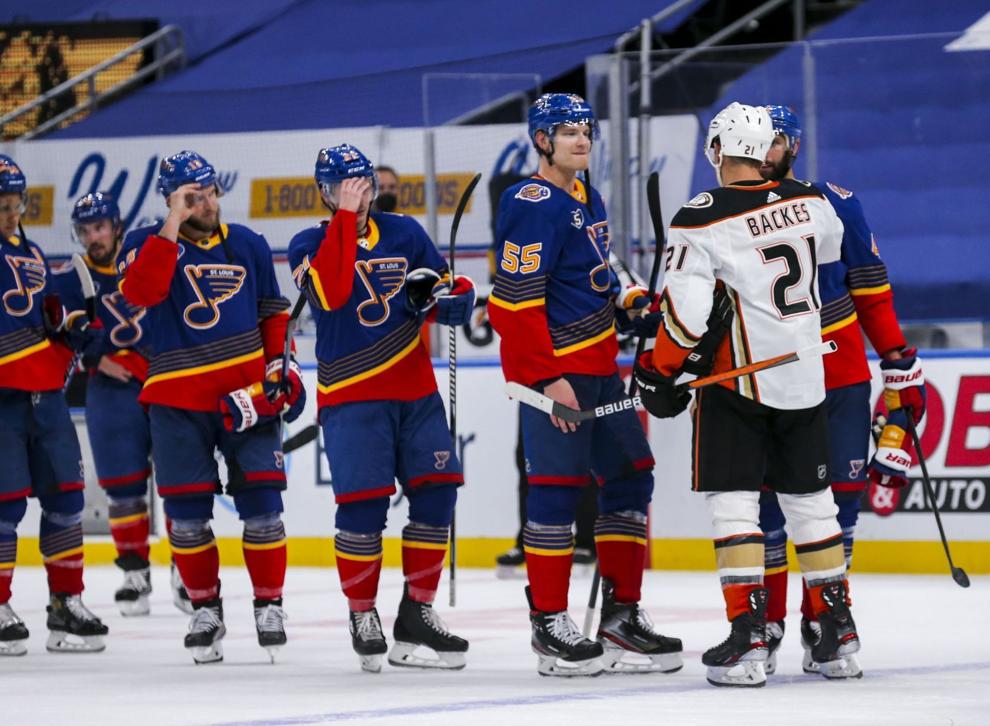 Blues don't clinch; fall in shootout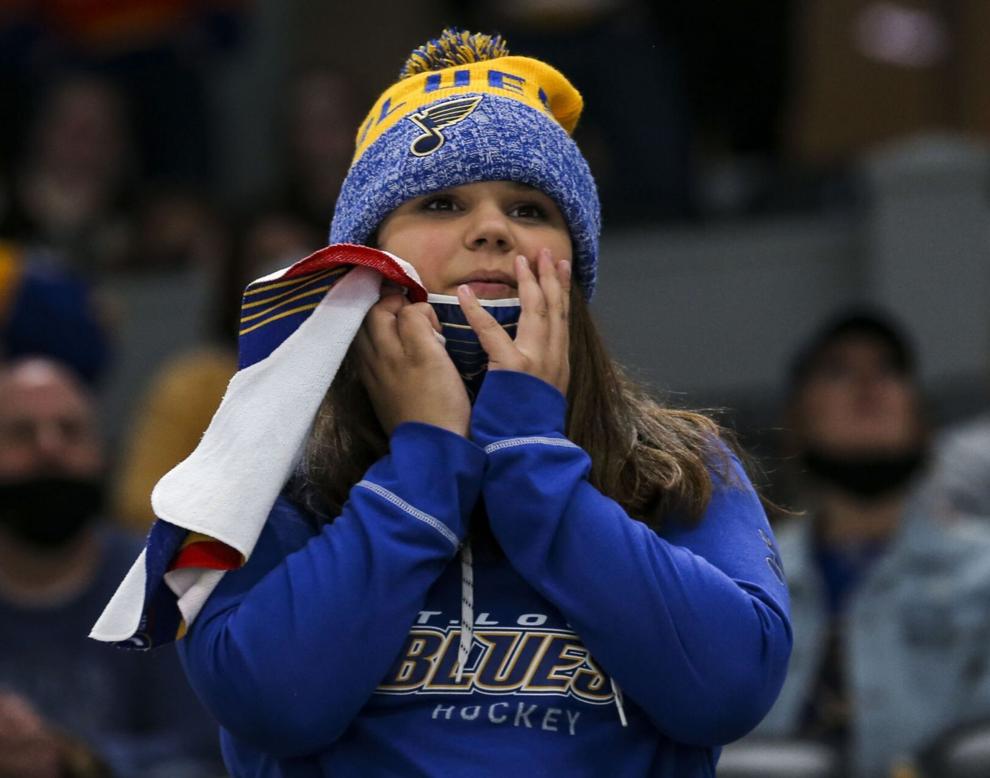 Blues don't clinch; fall in shootout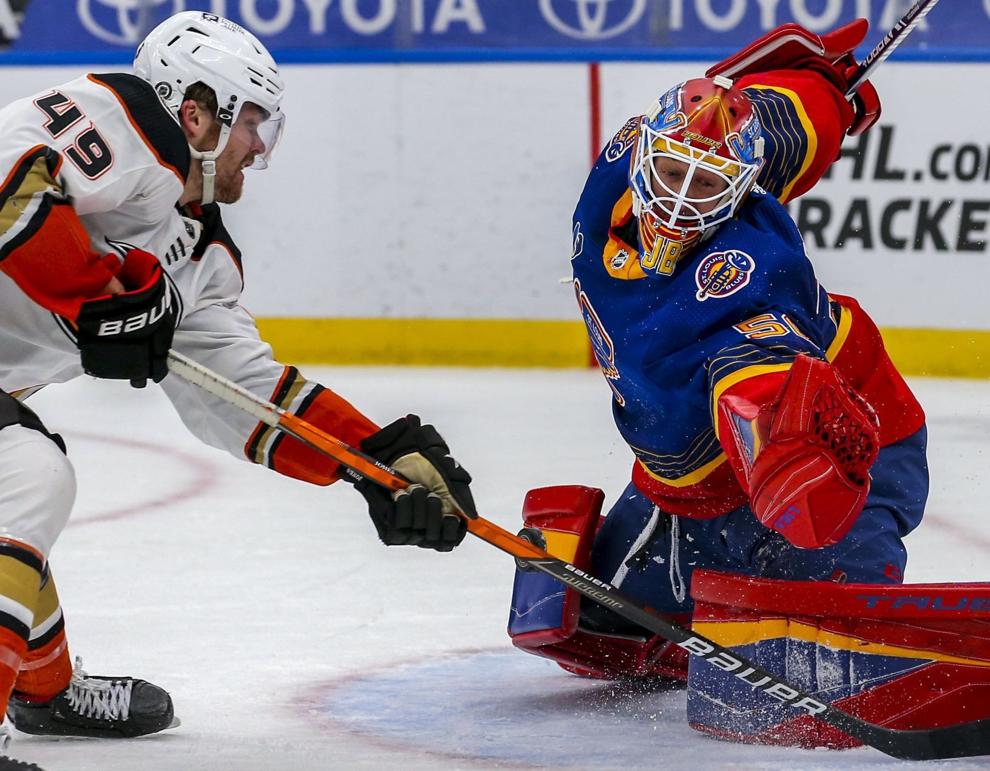 Blues don't clinch; fall in shootout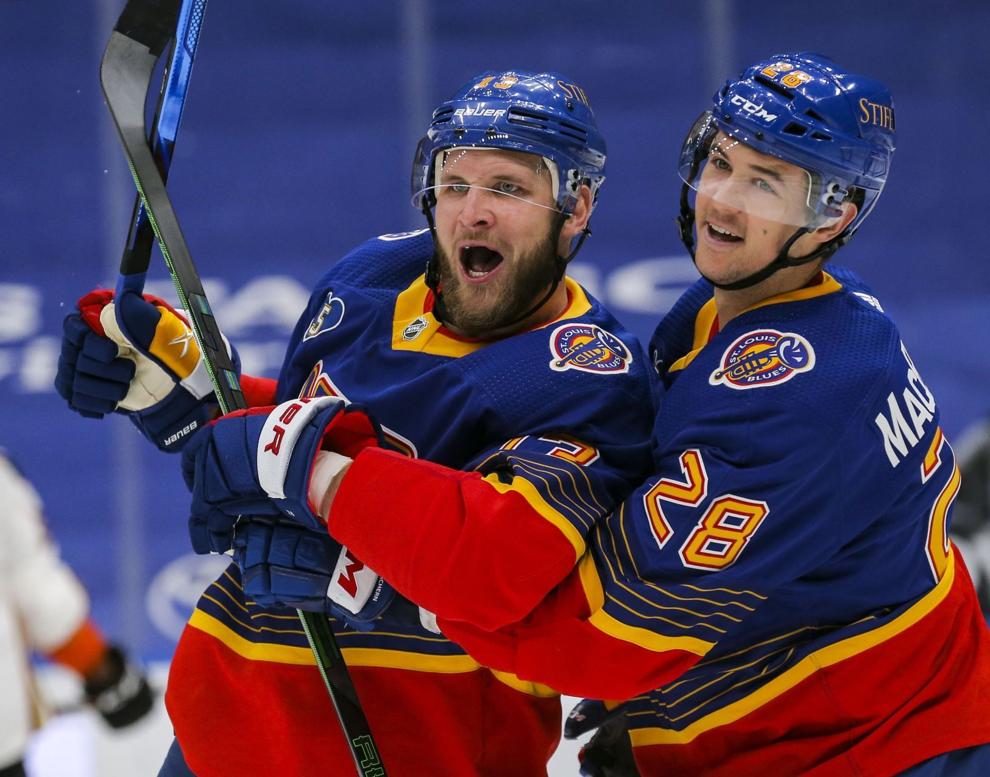 Blues don't clinch; fall in shootout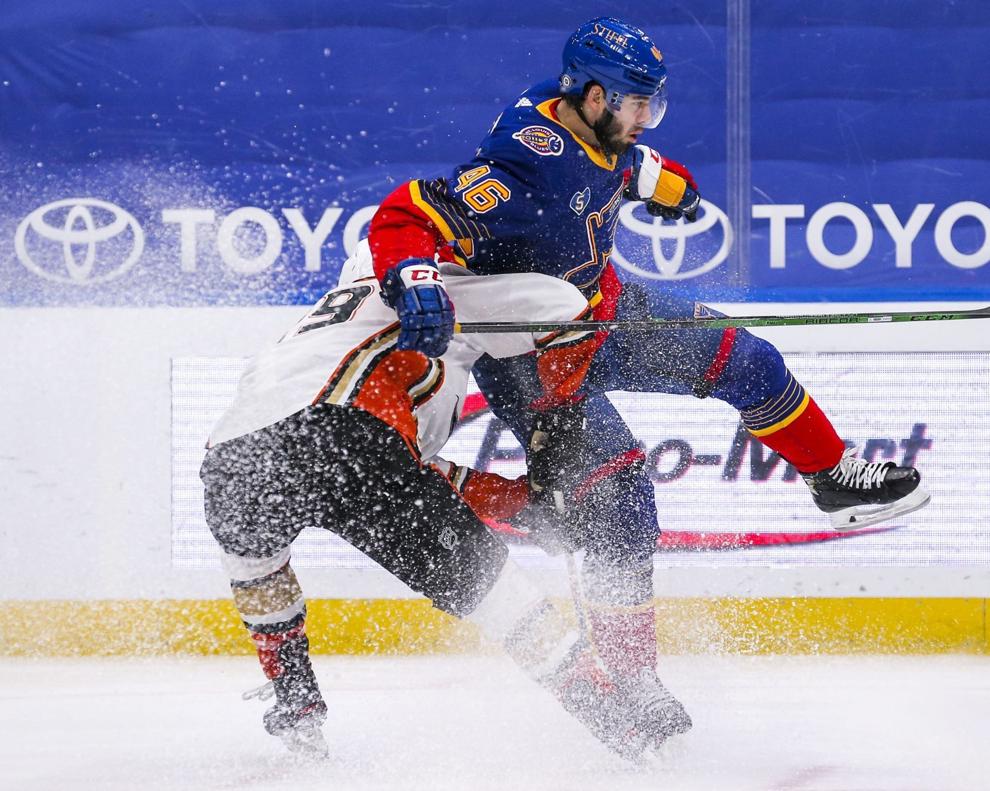 Blues don't clinch; fall in shootout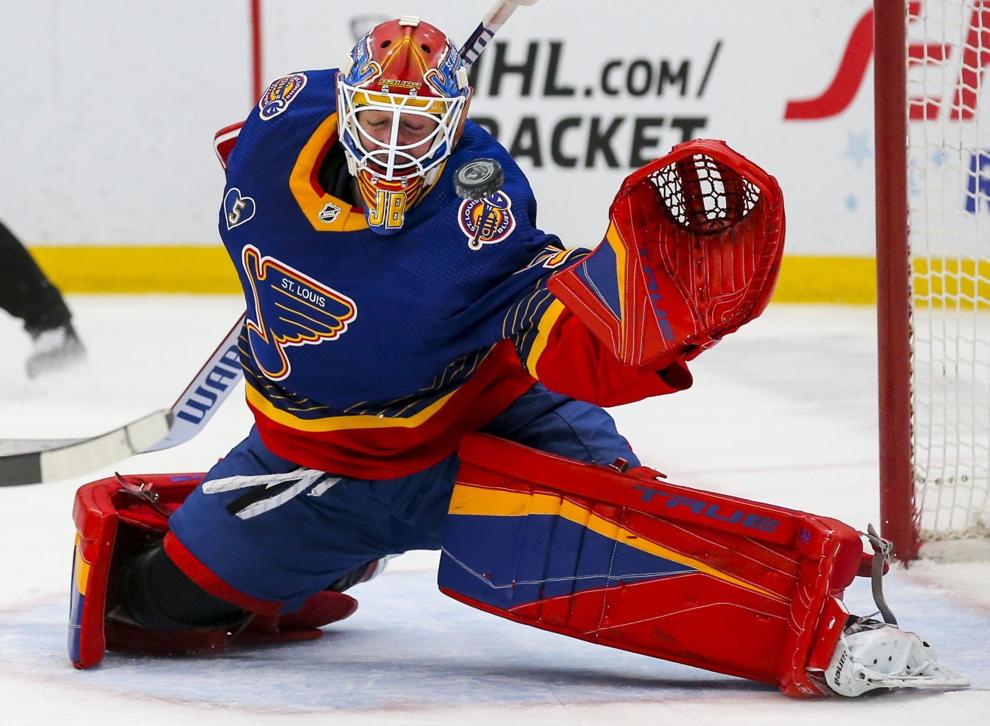 Blues don't clinch; fall in shootout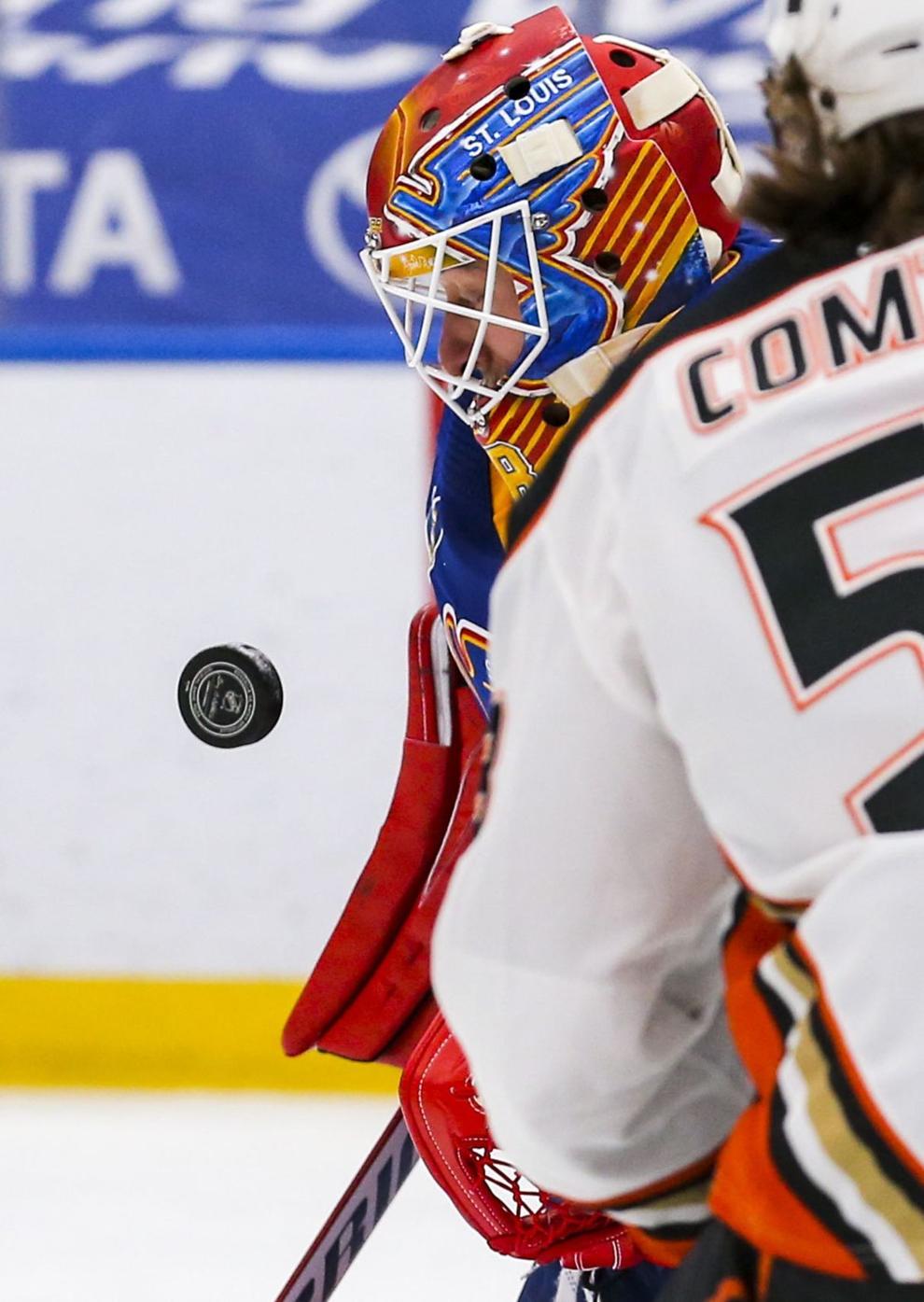 Blues don't clinch; fall in shootout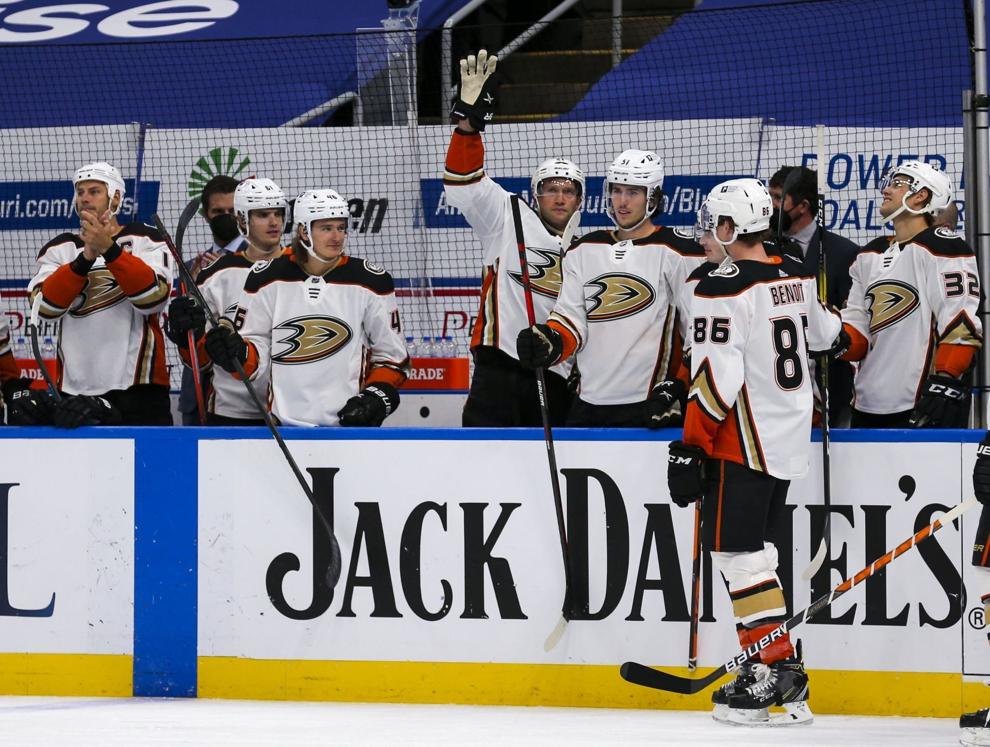 Blues don't clinch; fall in shootout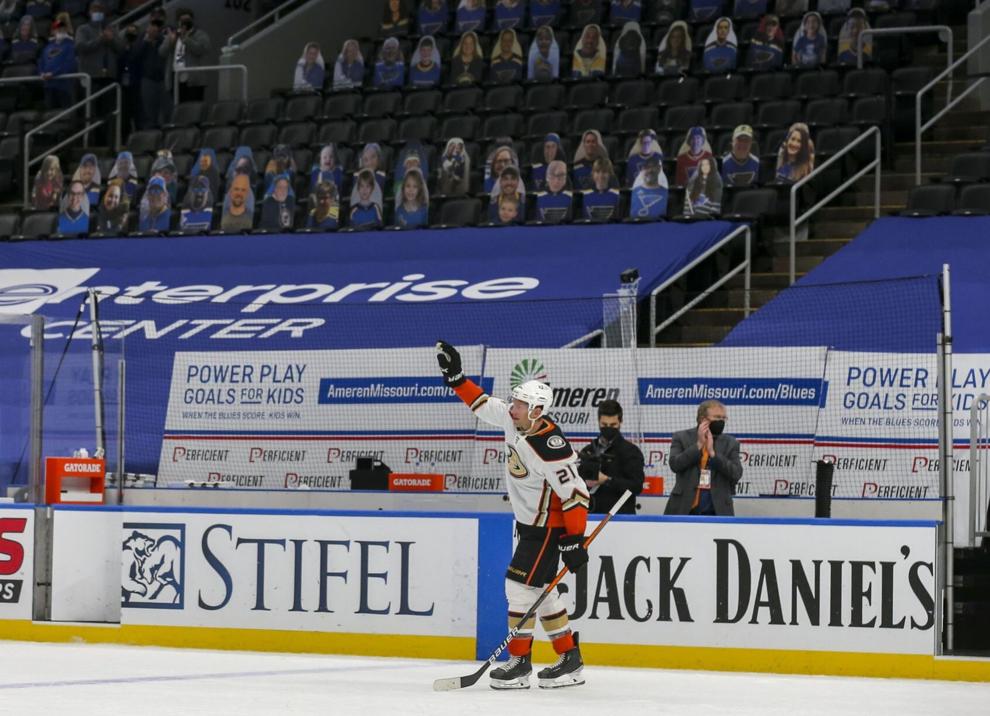 Blues don't clinch; fall in shootout
Blues don't clinch; fall in shootout