If you didn't know any better, you'd swear the Blues and New York Rangers were bitter division rivals. That's how heated things got at the end of the Blues' 5-2 victory Saturday at Enterprise Center.
"I would've liked to see some of the chippy stuff at the end taken care of maybe a couple minutes before the faceoff where (the Rangers) were really trying to stir it up," the Blues' David Perron said. "You just kind of see it's gonna happen like that at the end. And it did happen."
For Jacob Trouba, the result of all that was a $5,000 fine administered Sunday by the NHL player safety department for slashing Blues defenseman Vince Dunn in the closing seconds of the game. That's the maximum allowable fine under the collective bargaining agreement.
With the Blues on the power play after Brett Howden was penalized for high-sticking rookie defenseman Niko Mikkola in the final minute of play, Dunn skated behind the New York net with about 10 seconds to play.
While Dunn was doing that, Trouba repeatedly slashed away with his stick at Dunn's hand/forearm. Finally, Dunn had enough as the final buzzer sounded and went after Trouba with both players throwing punches.
Dunn got in three quick lefthanded punches, one knocking Trouba off-balance.
Dunn got two minutes for roughing; Trouba was penalized five minutes for slashing and given a game misconduct. None of that mattered much because the penalties were administered with no time remaining in the game.
"It got a little chippy," the Blues' Zach Sanford said. "They had their fourth line guys running around out there, taking some liberties. You see the hacks Trouba was giving 'Dunner' at the end, I don't know what that was all about.
"Obviously they were a frustrated team and it was awesome to see Dunner hit him with that left there. It's pretty cool to see the whole team staring them down, seeing them off the ice at the end there."
After the players were separated in one corner, several Rangers stayed on the ice glaring at the Blues. Basically the entire Blues club was on the ice, waiting to start the traditional postgame celebration. But it was delayed for a minute or two as the Blues glared back at the Rangers.
The teams meet again on March 3 at Madison Square Garden. 
Blues battle Rangers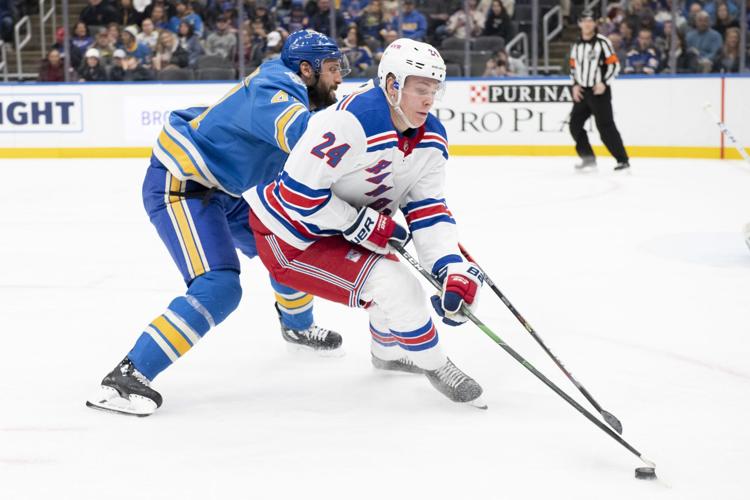 Blues battle Rangers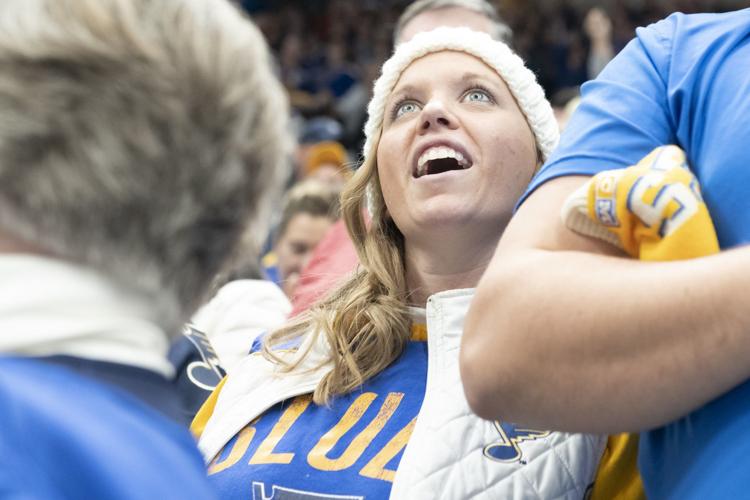 Blues battle Rangers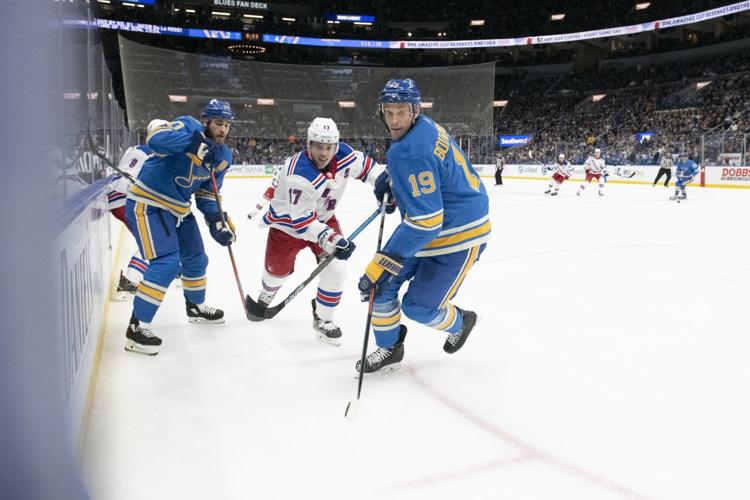 Blues battle Rangers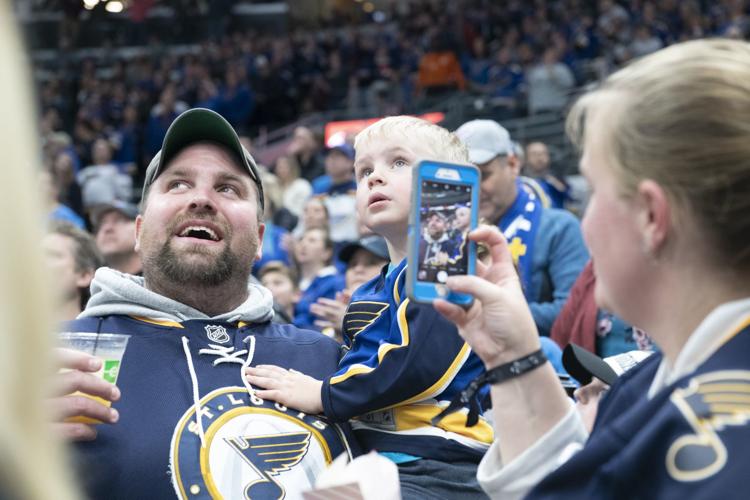 Blues battle Rangers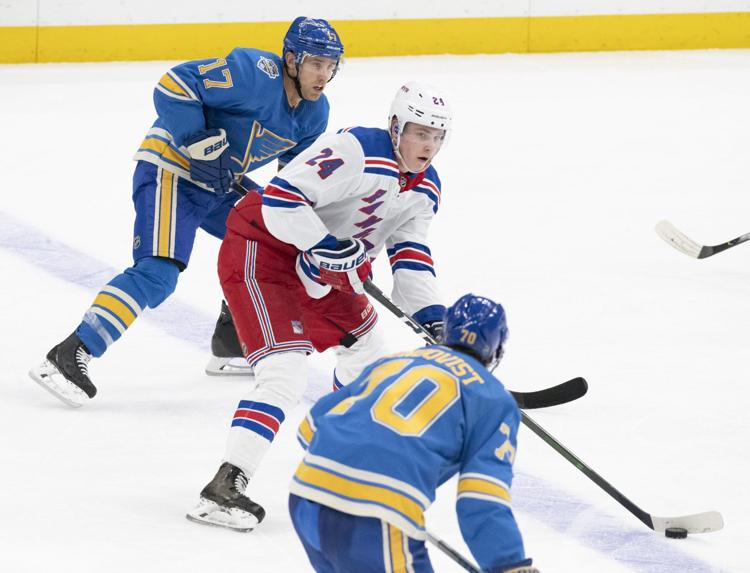 Blues battle Rangers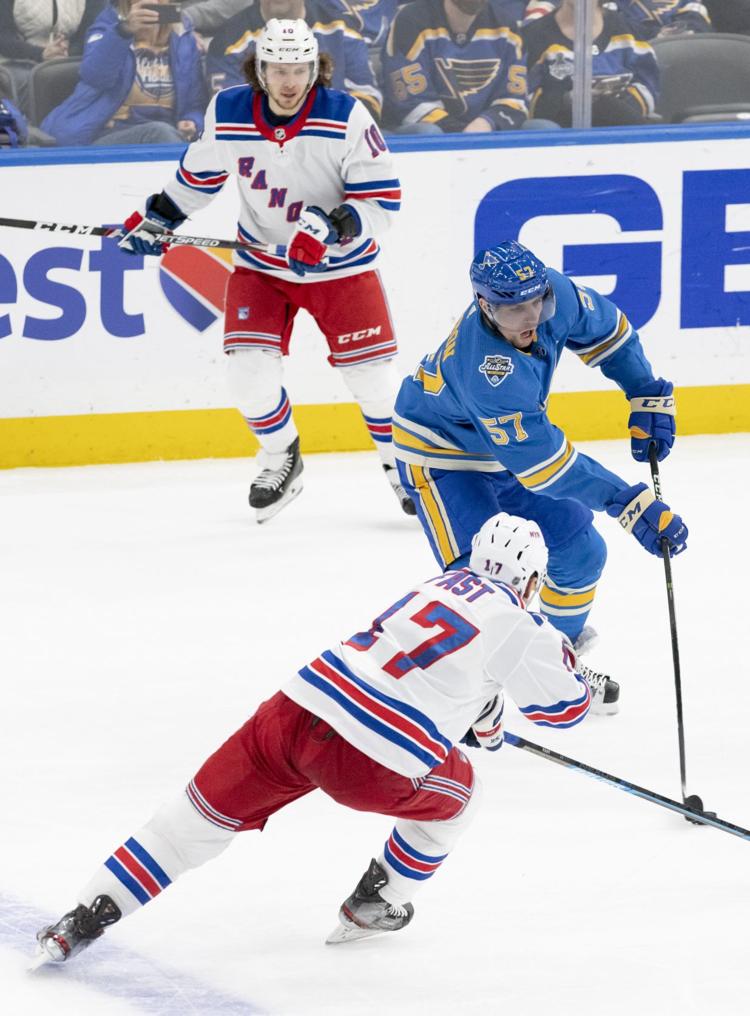 Blues battle Rangers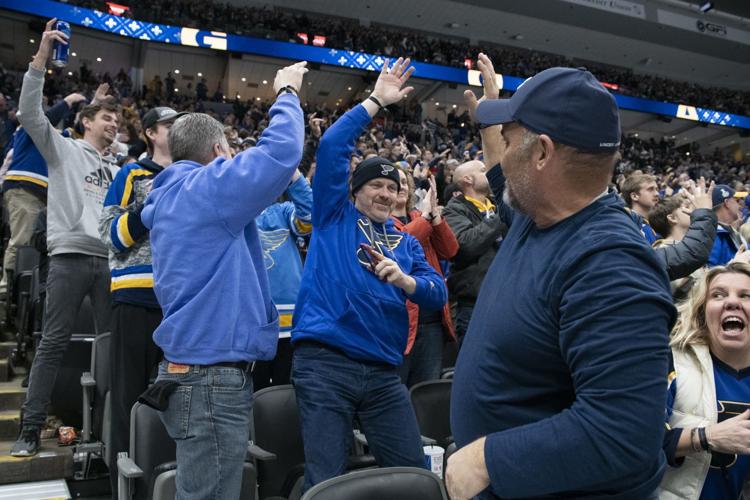 Blues battle Rangers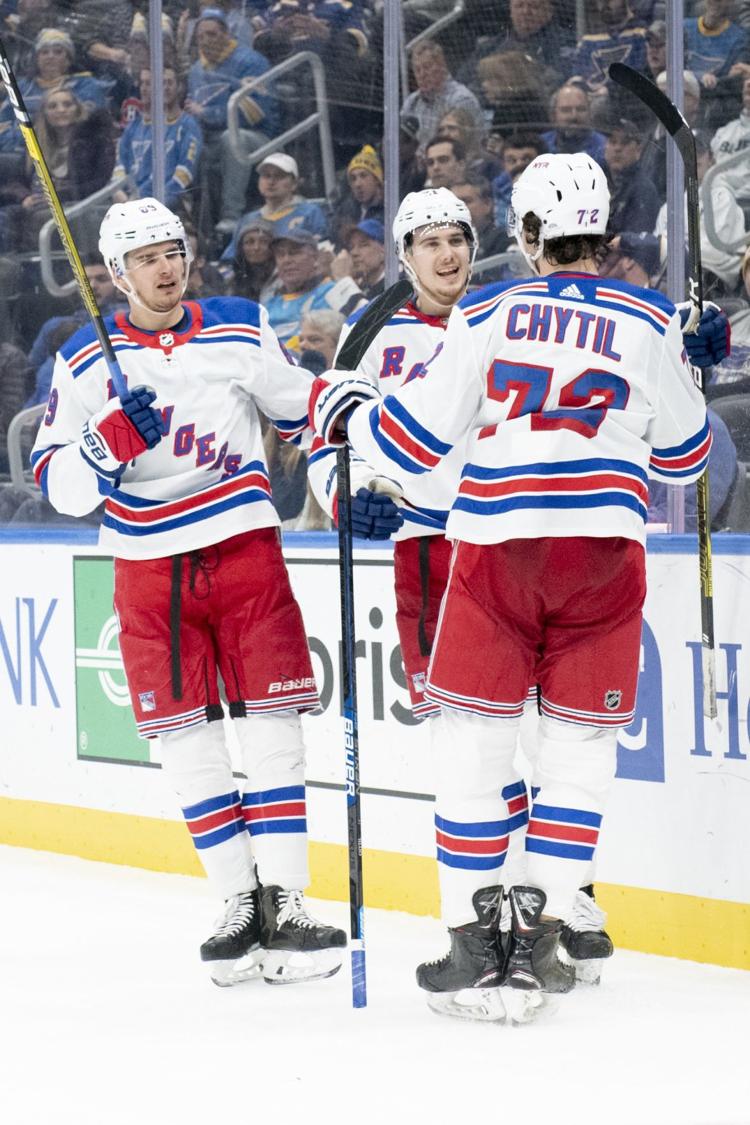 Blues battle Rangers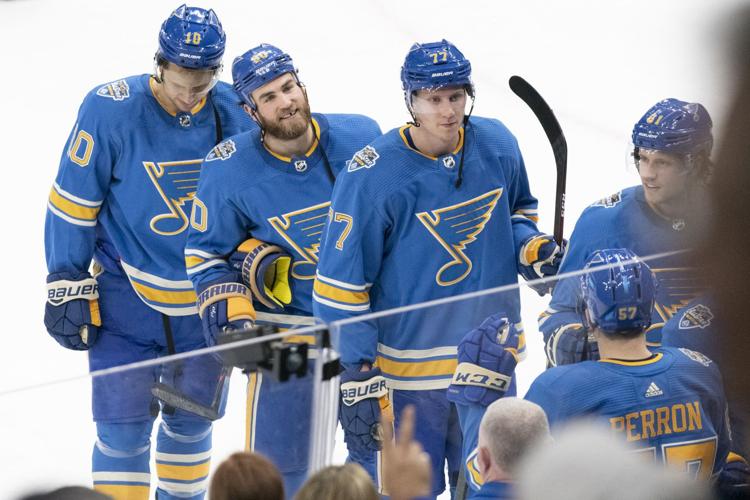 Blues battle Rangers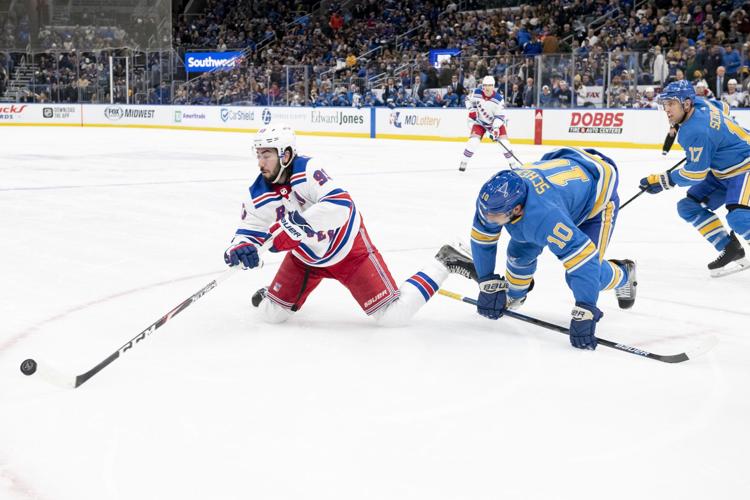 Blues battle Rangers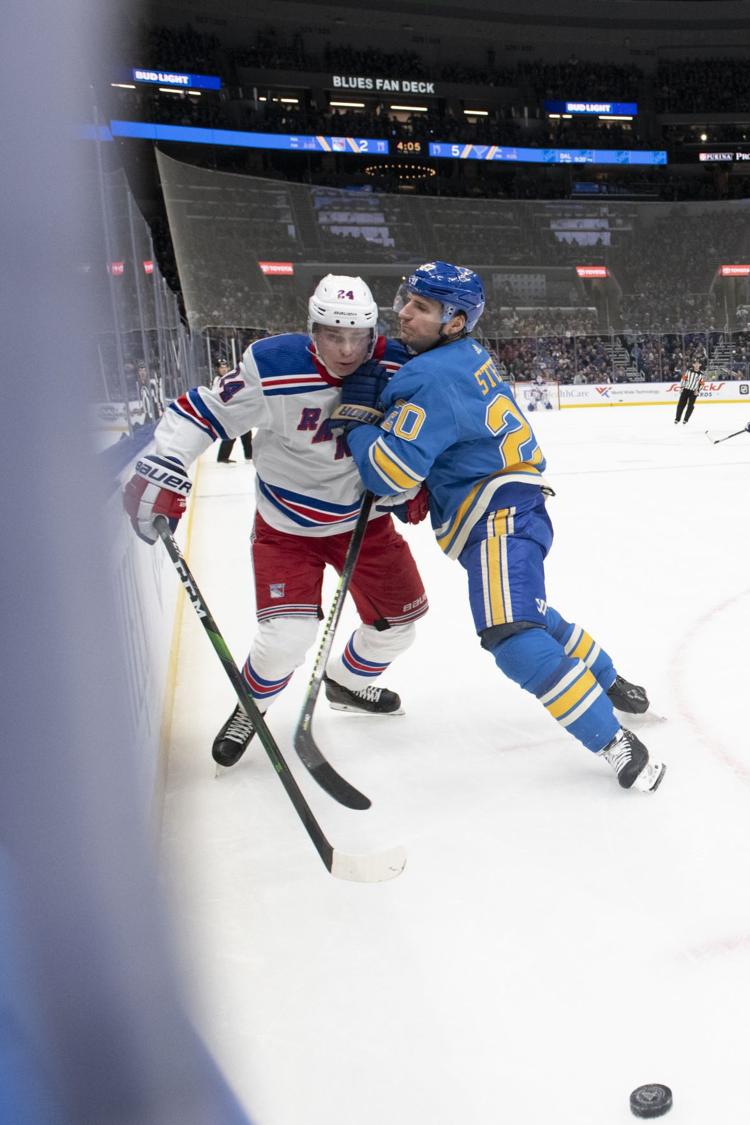 Blues battle Rangers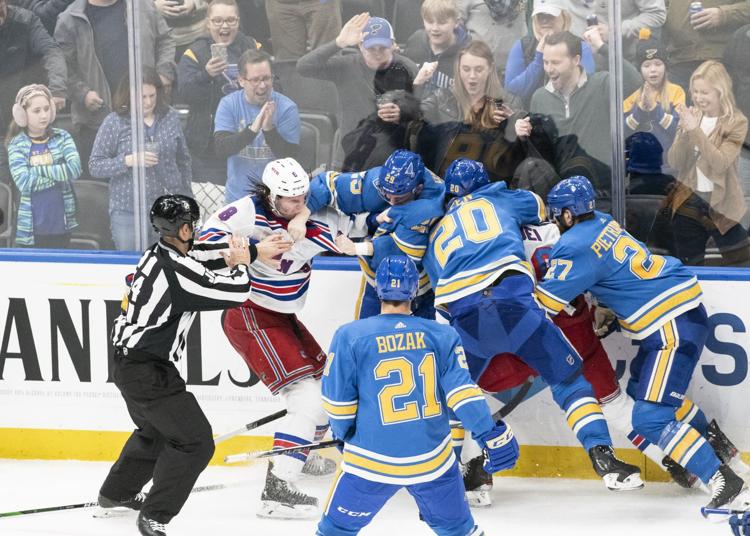 Blues battle Rangers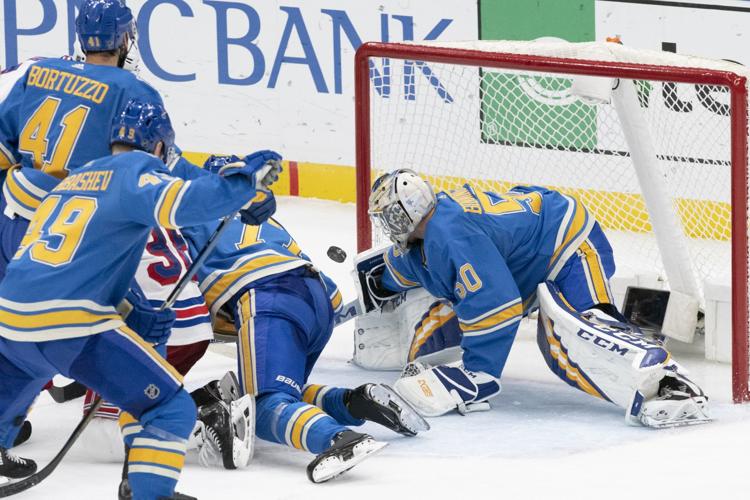 Blues battle Rangers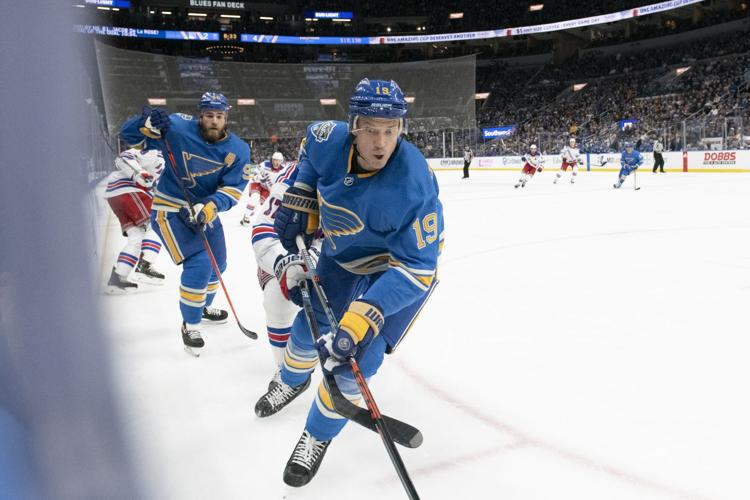 Jordan Binnington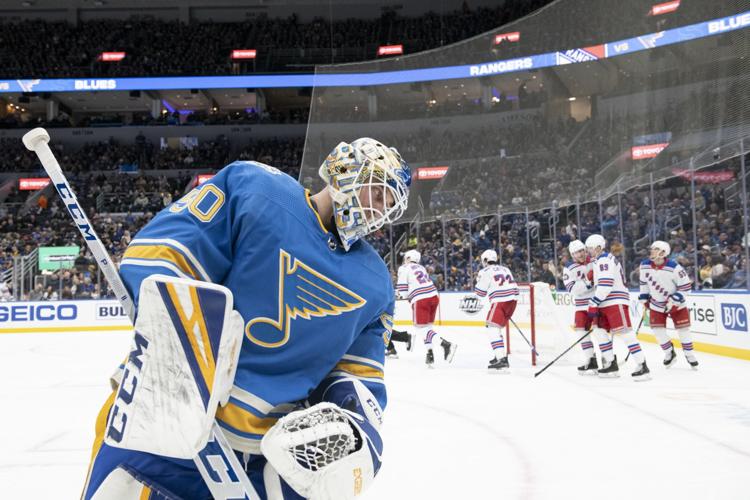 Blues battle Rangers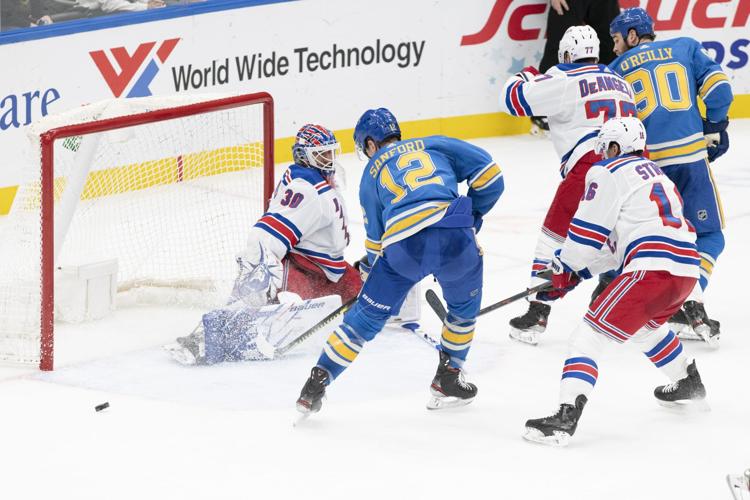 Blues battle Rangers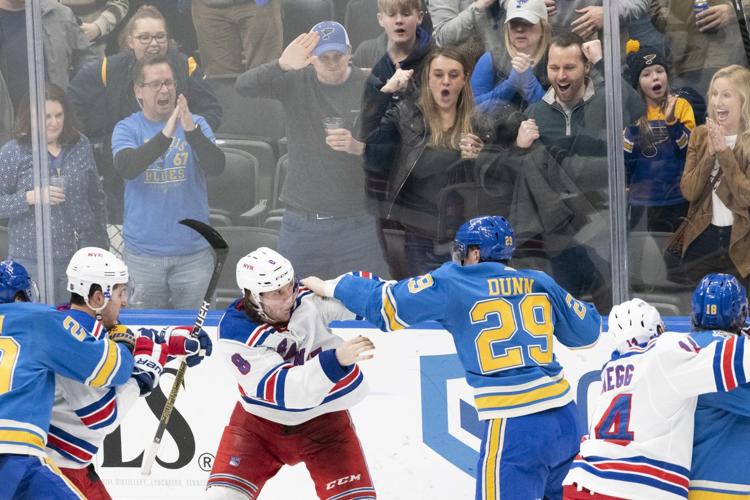 Blues battle Rangers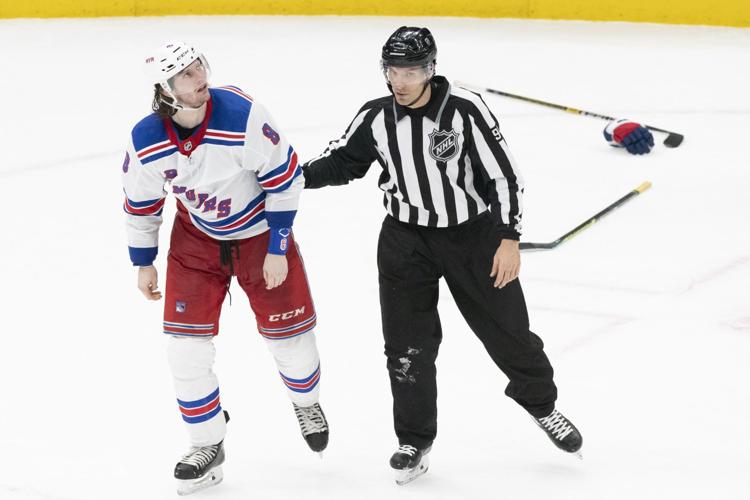 Blues battle Rangers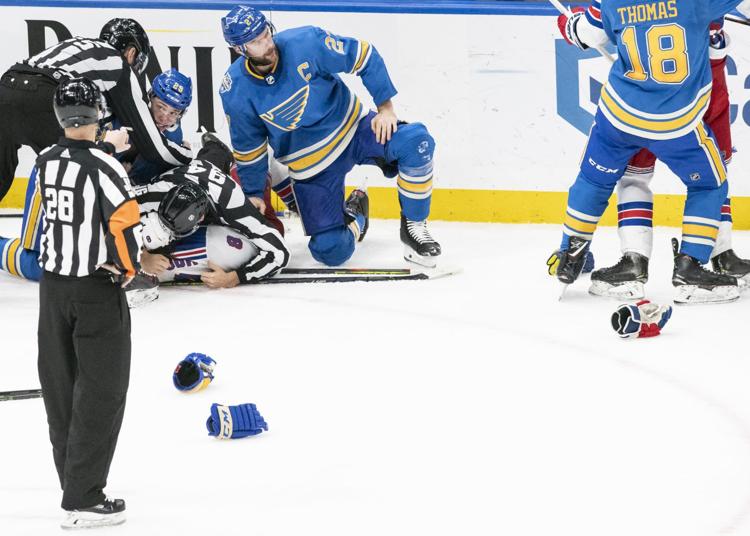 Blues battle Rangers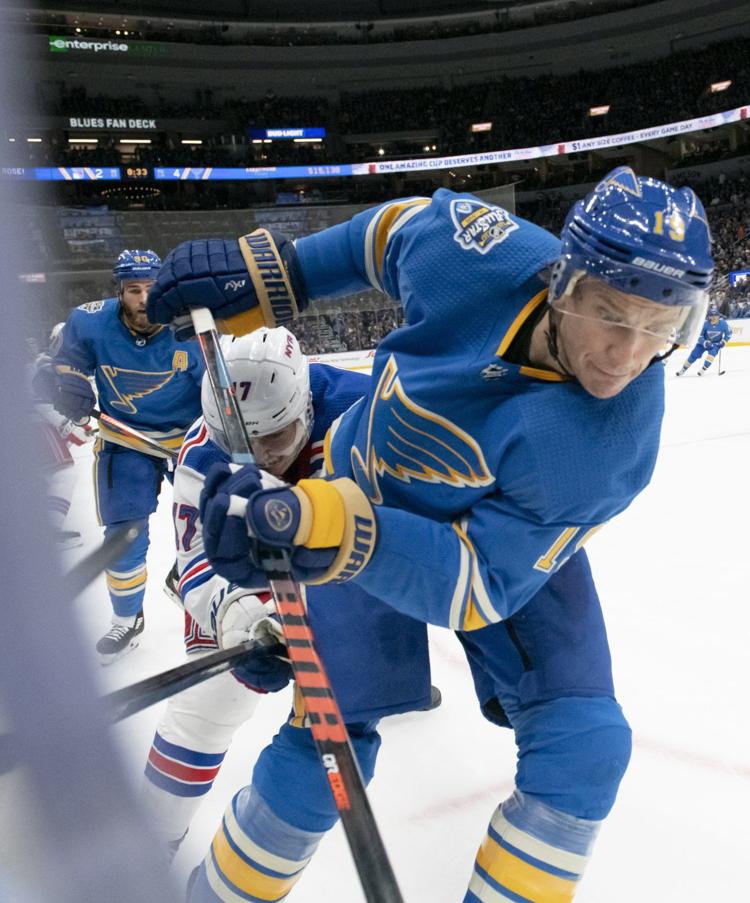 Blues battle Rangers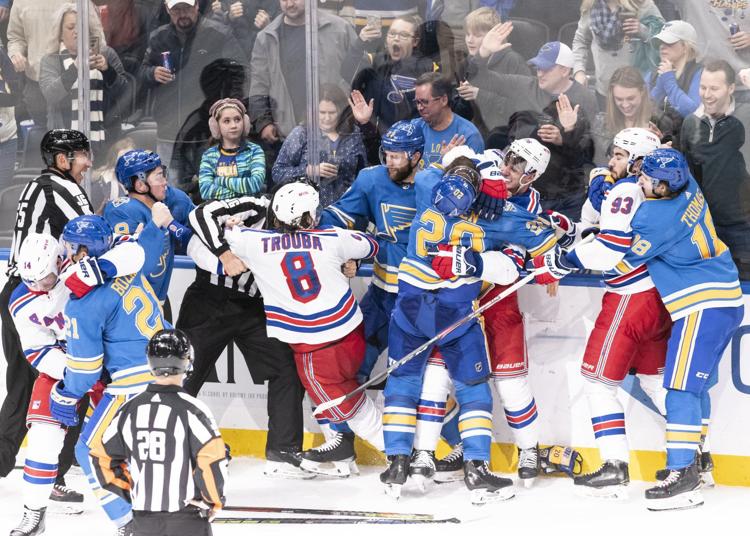 Blues battle Rangers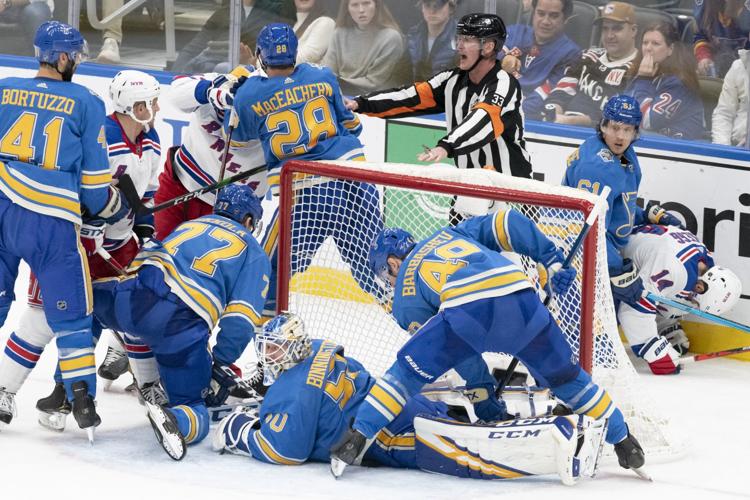 Blues battle Rangers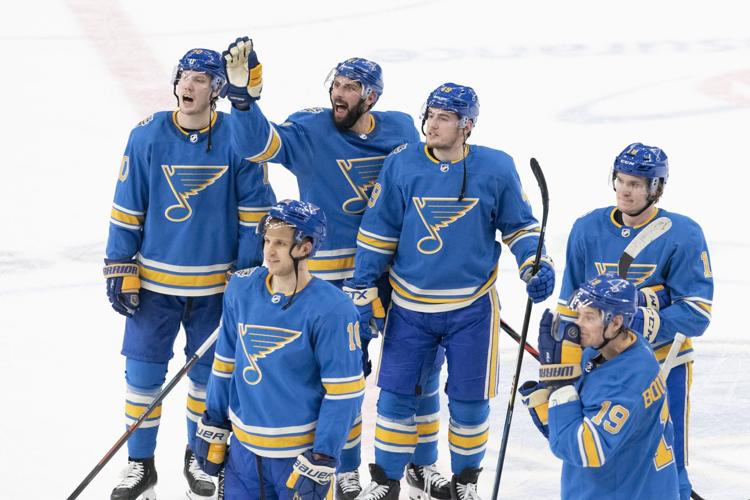 Blues battle Rangers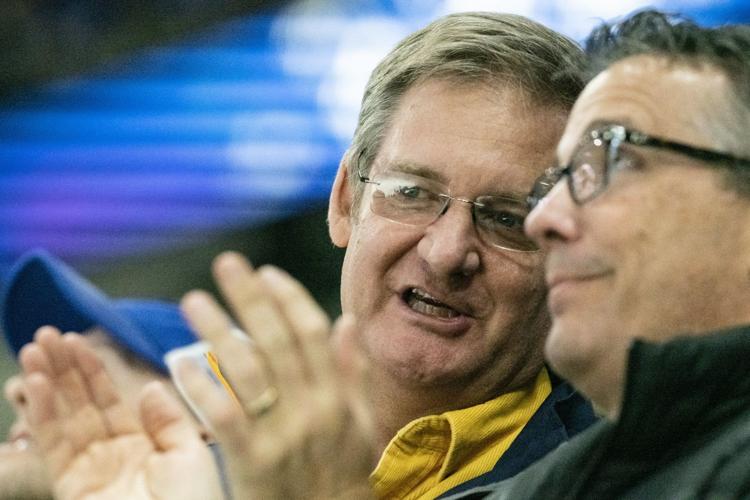 Blues battle Rangers