WASHINGTON, D.C. • Jordan Binnington achieved another first Wednesday in the nation's capital. He started his first preseason game as a member of the Blues' organization.
"That's a good observation," Binnington said.
So was Binnington, you know. . . ?
Binnington played just one period of hockey last preseason, and an undistinguished one at that, allowing three goals on eight shots in the Blues' 2018-19 exhibition opener in Dallas.
So yes, things have changed over a year's time.
"It's different," Binnington said following the Blues' 3-2 loss to the Washington Capitals. "I like different things where you have to adapt. And new opportunities. It's the same game though, right? You gotta keep your head down, work hard, compete, and give the team a chance to win every night."
After all he accomplished last season, it's easy enough to forget that Binnington remains relatively new to the NHL scene. For example, Wednesday's game marked his first action at Capital Arena. He had been in the building a couple of times earlier, but as a backup.
And with Alex Ovechkin part of a veteran-laden Washington lineup Wednesday, it marked his first time Binnington faced the player known as the "Great 8."
"You're definitely aware he is on the ice," Binnington said. "It was cool to watch him and play against him. He's an elite player in this league. They've got a great team over there from their power play, you know offensively. It was a good test tonight to compete back at this level and we're gonna keep building."
Binnington played the first two periods, leaving with the game tied 1-1 before prospect Evan Fitzpatrick took over in goal for the third period.
This was a different type of game altogether than the preseason opener Monday against Dallas, when the Blues looked very quick and dominated the first period. The Stars didn't get their first shot on goal until just four minutes remained in the opening period.
Against Washington, the Blues were outshot 7-2 in the early going and Binnington was challenged early. He stopped a backdoor attempt by Connor McMichael and a break-in from left wing by Beck Malenstyn around the eight-minute mark. With 4:50 left in the first, Jakub Vrana was shaking his head after Binnington turned him away from in close.
"I felt pretty comfortable early," Binnington said. "And for me tonight, it was just about playing hard and getting your routine back and your rhythm back and communication. I think I can clean up a couple areas and that'll come with the remainder of training camp here."
How much work is enough for Binnington in the preseason?
"A couple games, just to get your rhythm back and your feel back," he said. "Be back with the boys and their routines. . .the pregame routine, so you really have it down heading into the season."
It was a busy two periods for Binnington. He stopped 22 of 23 shots and was on the ice for 1 ½ Washington power plays.
The "one-half" came in the form of 55 seconds of Blues penalty-killing at the end of the second period. Fitzpatrick handled the remaining 1:05 of a Vince Dunn holding penalty to start the third period.
Speaking of Fitzpatrick, Binnington had nothing but good things to say about the young goalie, who gave up a couple of tough-luck goals in the final minute of play, including a bad-hop game-winner by Nicklas Backstrom from beyond the blue line with 6.9 seconds remaining.
While it was Binnington's first preseason start, Wednesday marked Fitzpatrick's first preseason action _ period _ with the Blues. Fitzpatrick is slated for either San Antonio of the American Hockey League or Tulsa of the ECHL this season. Both are Blues' affiliates.
As for the bad-hop bouncer from Backstrom that snapped the 2-2 tie, Binnington said: "It's an unfortunate play. It's a smart play really by them because those are tough to read and obviously that's a pretty skilled player throwing that down there.
"Stuff's gonna happen. I think (Fitzpatrick) looked great and he looked 'on it.' Didn't look out of place, so I think he should be happy with his performance."
One of the highlights for St. Louis was the overall play of prospect Austin Poganski, who scored a first-period goal on a deflection off a Washington skater.
"He's been solid for two games," coach Craig Berube said. "Done a lot of good things. Hustle. Reliable. He's on the puck all over the place."
Poganski has played in both preseason games, as has Robby Fabbri. Berube got a look at Fabbri playing center against the Capitals and liked what he saw. Fabbri, however, committed a costly penalty (boarding) with 2:20 left that resulted in Washington scoring the game-tying goal.
The power play was a mixed bag. Zach Sanford gave the Blues' a 2-1 lead in the third period with a power play goal set up by Dunn. But the Blues were only one-for-six for the night and couldn't convert a 5-on-3 advantage for 65 seconds in the second period.
"The 5-on-3, you gotta score on those," Berube said. "I thought 'Pary' (Colton Parayko) had a couple good shots. I would like to see a little bit more on the 5-on-3. Quicker movement. More attack. Just a little bit on the outside too much."
St. Louis Blues host first open practice of 2019-20 season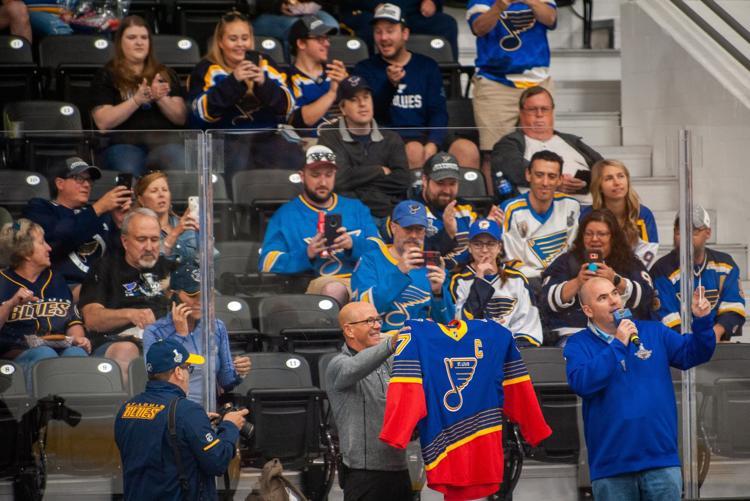 St. Louis Blues host first open practice of 2019-20 season
St. Louis Blues host first open practice of 2019-20 season
St. Louis Blues host first open practice of 2019-20 season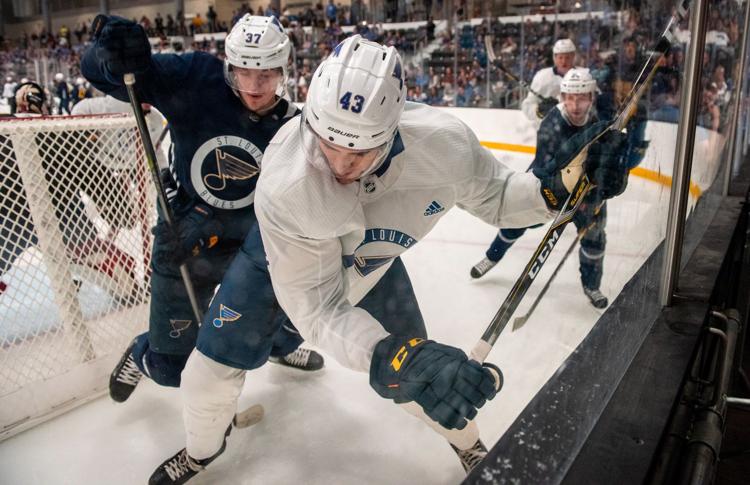 St. Louis Blues host first open practice of 2019-20 season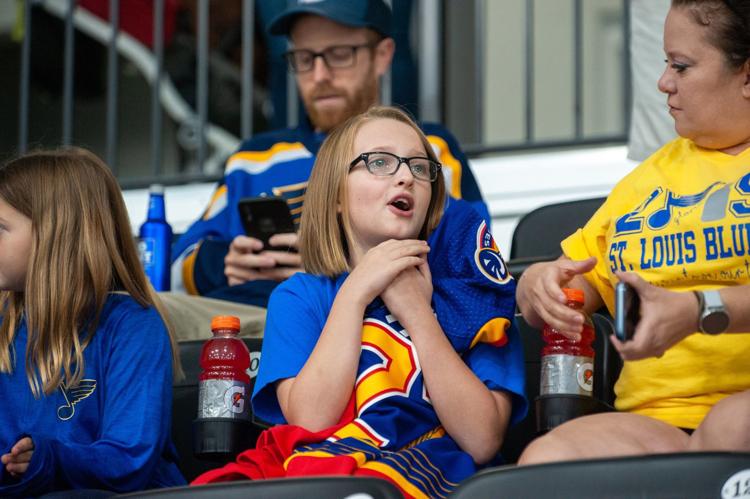 St. Louis Blues host first open practice of 2019-20 season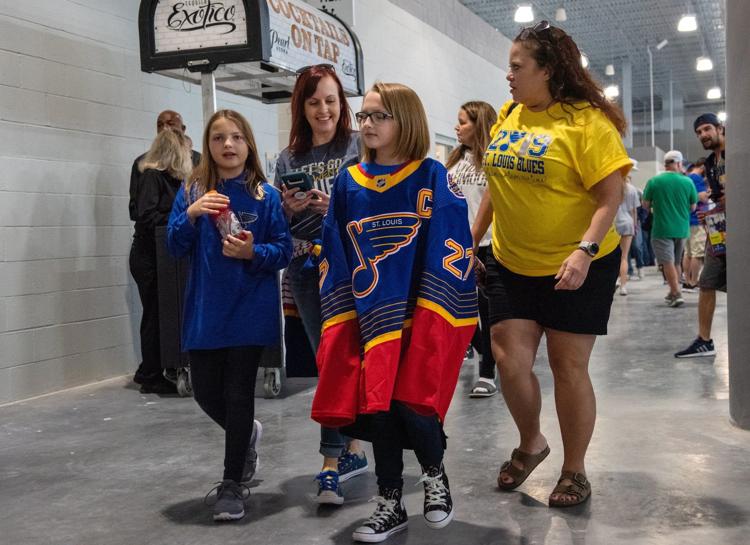 St. Louis Blues host first open practice of 2019-20 season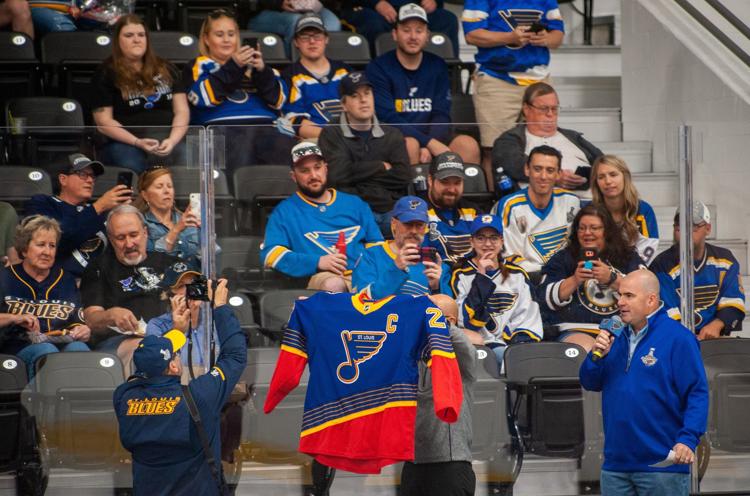 St. Louis Blues host first open practice of 2019-20 season
St. Louis Blues host first open practice of 2019-20 season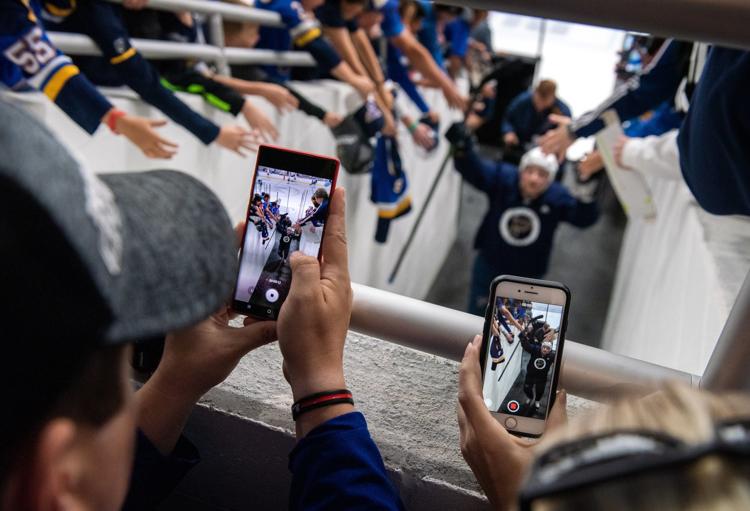 St. Louis Blues host first open practice of 2019-20 season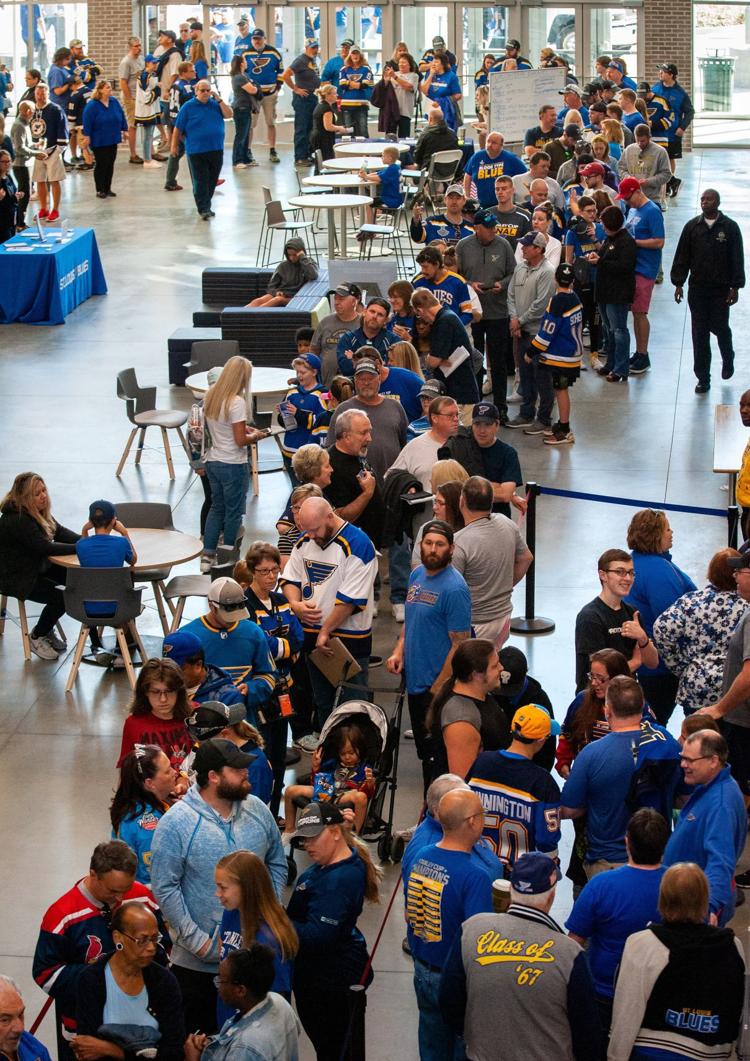 St. Louis Blues host first open practice of 2019-20 season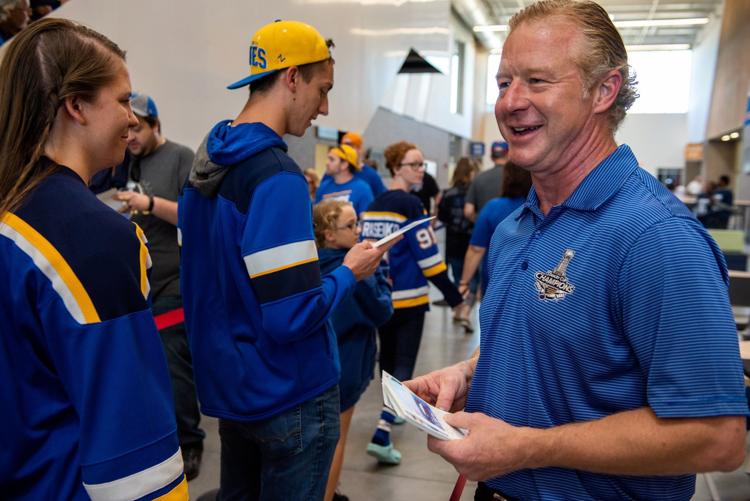 St. Louis Blues host first open practice of 2019-20 season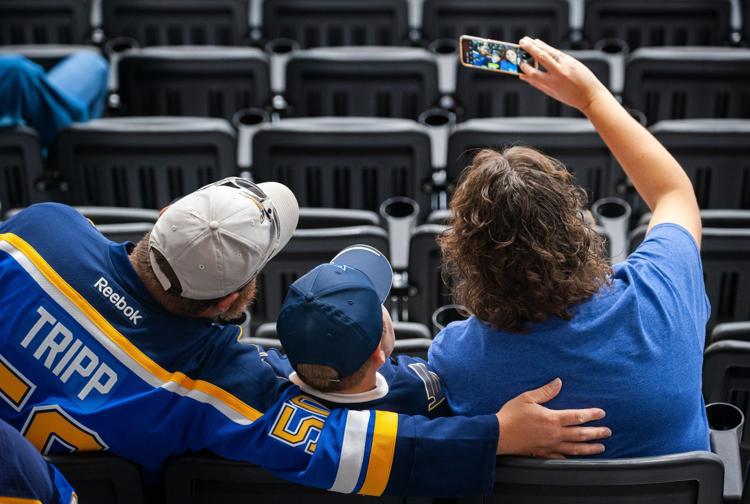 St. Louis Blues host first open practice of 2019-20 season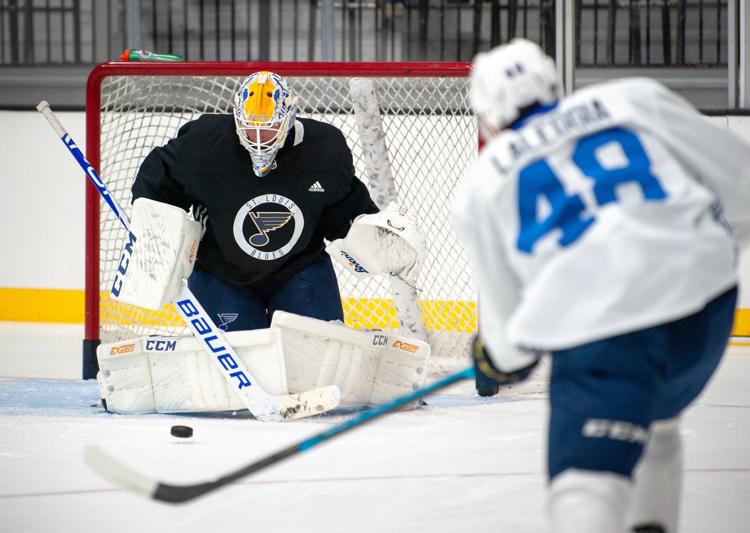 St. Louis Blues host first open practice of 2019-20 season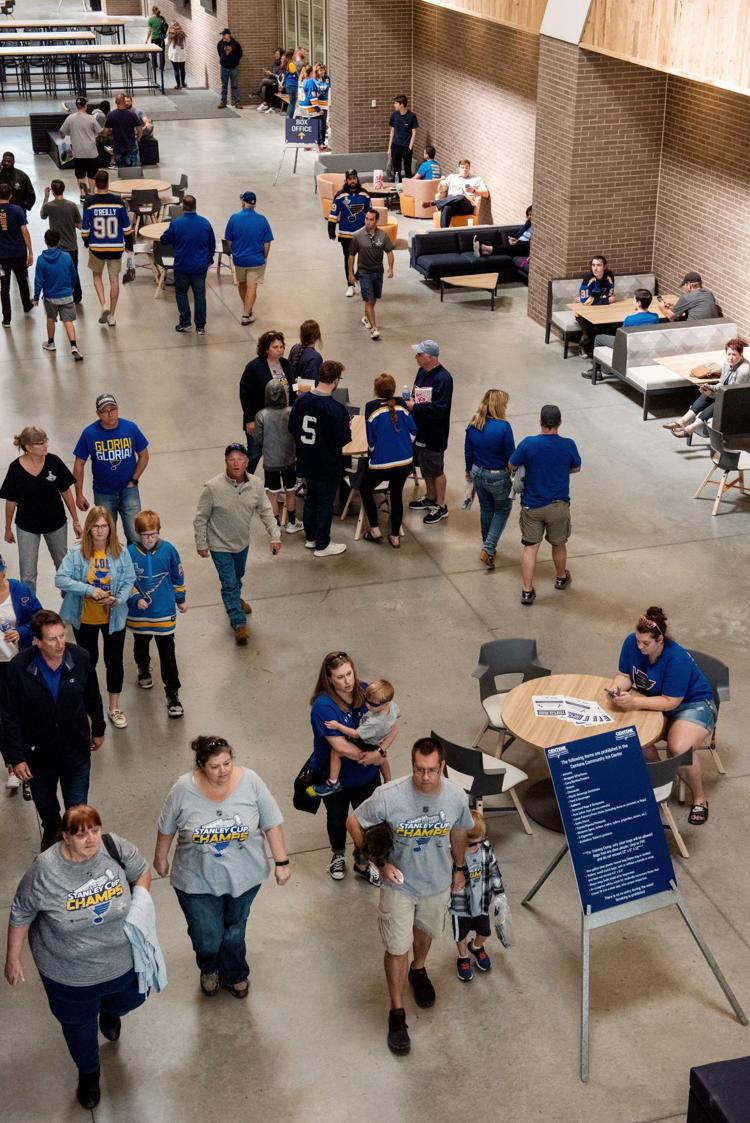 St. Louis Blues host first open practice of 2019-20 season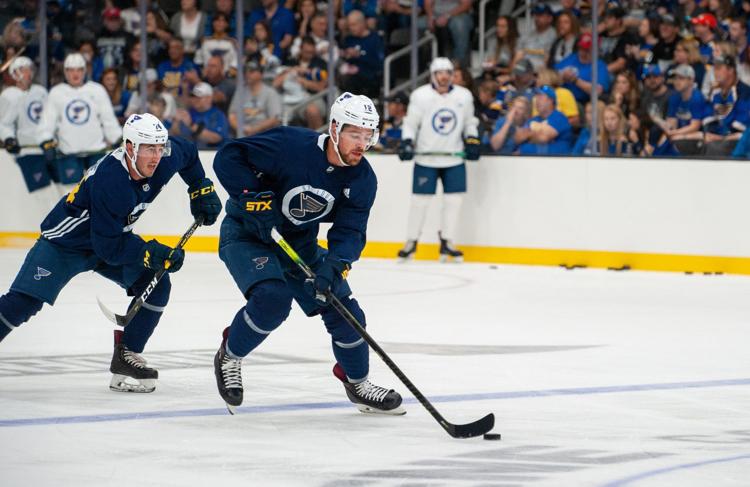 St. Louis Blues host first open practice of 2019-20 season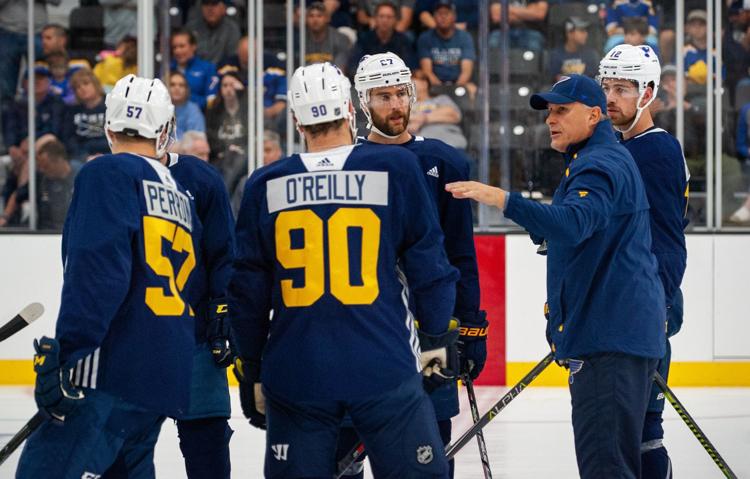 St. Louis Blues host first open practice of 2019-20 season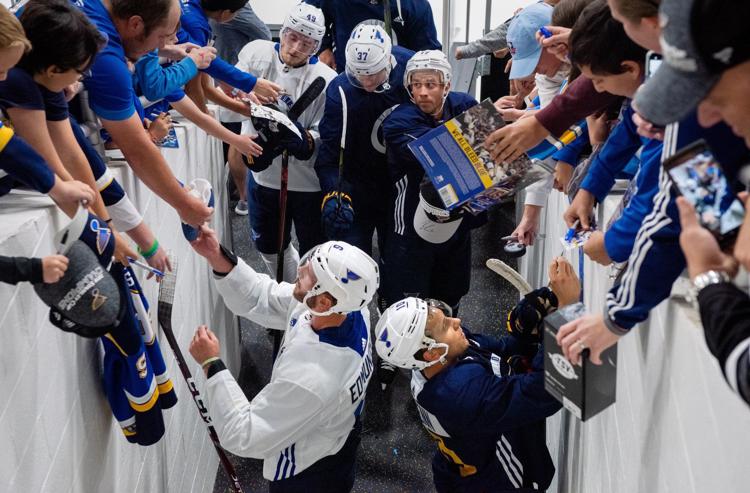 St. Louis Blues host first open practice of 2019-20 season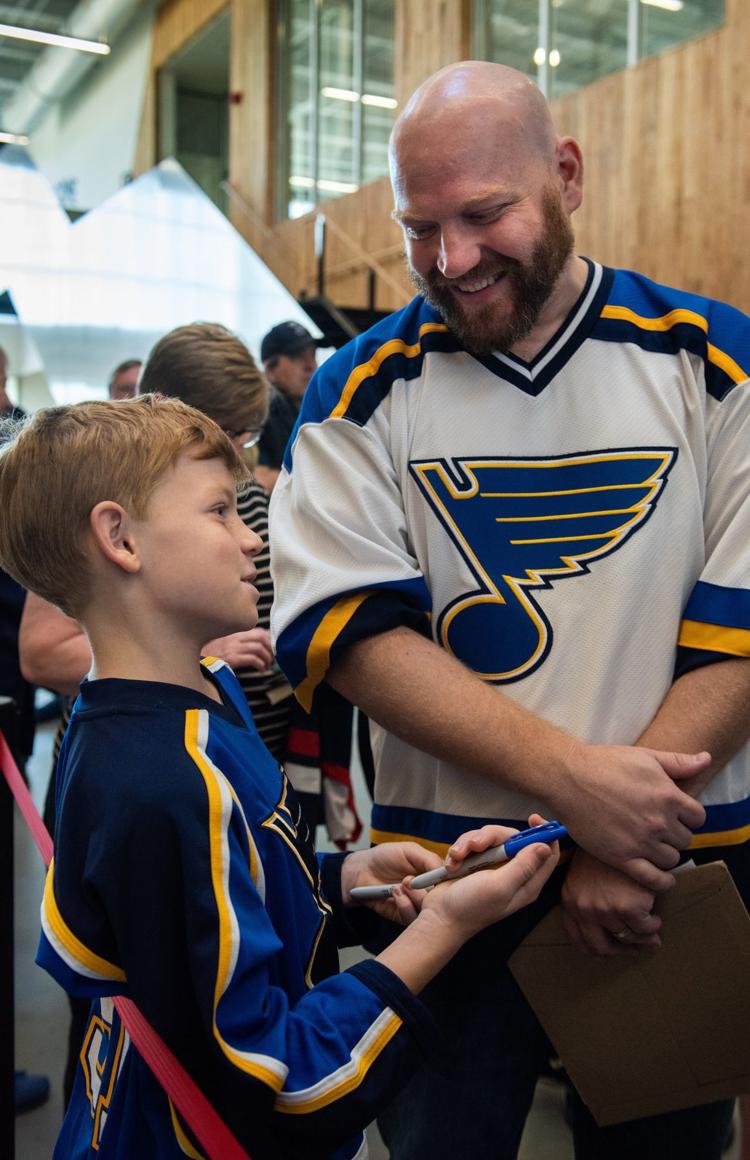 St. Louis Blues host first open practice of 2019-20 season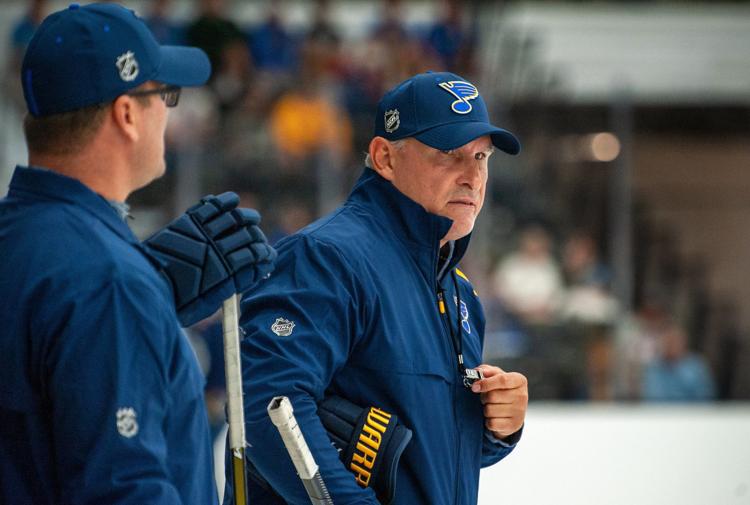 St. Louis Blues host first open practice of 2019-20 season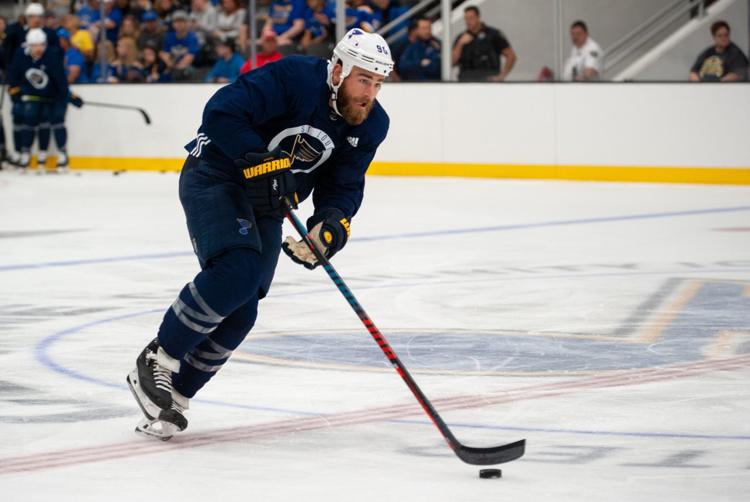 St. Louis Blues host first open practice of 2019-20 season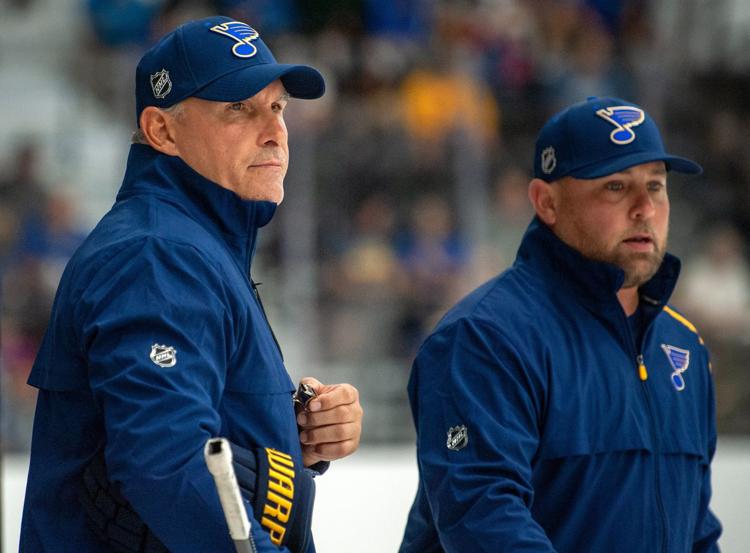 St. Louis Blues host first open practice of 2019-20 season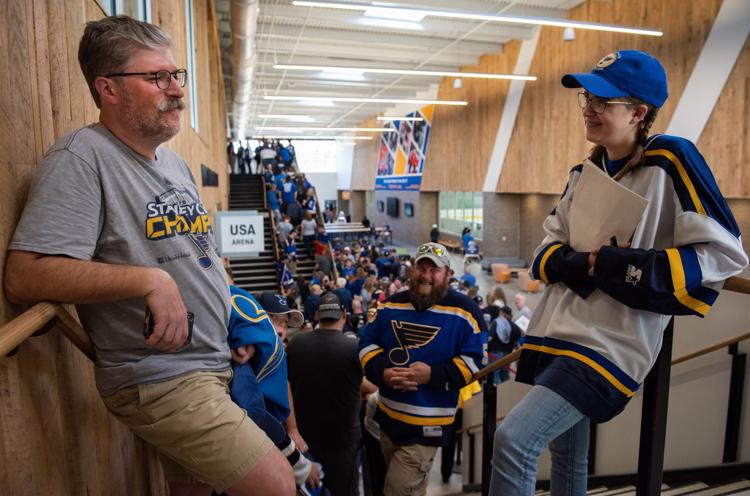 St. Louis Blues host first open practice of 2019-20 season
St. Louis Blues host first open practice of 2019-20 season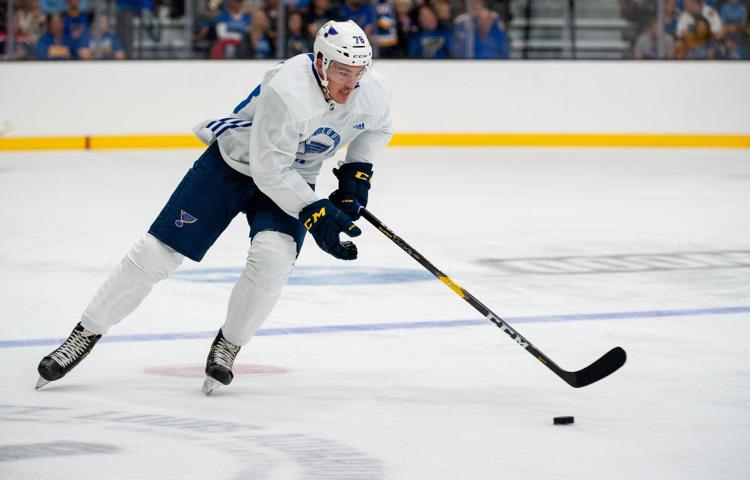 St. Louis Blues host first open practice of 2019-20 season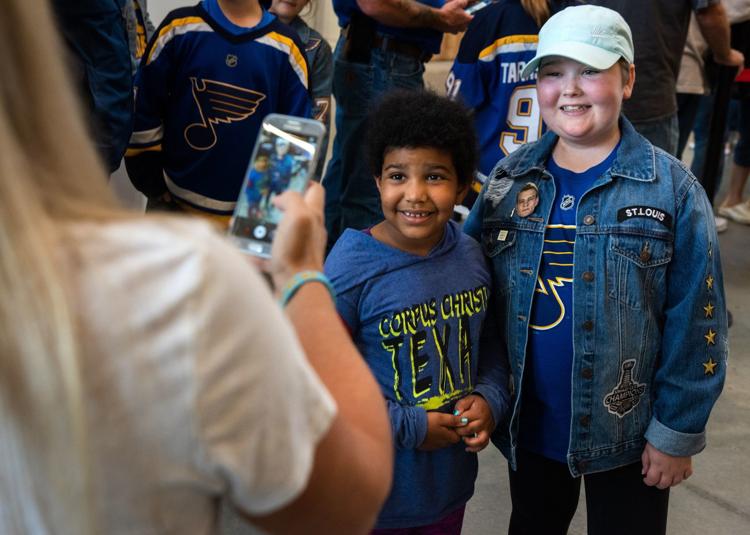 St. Louis Blues host first open practice of 2019-20 season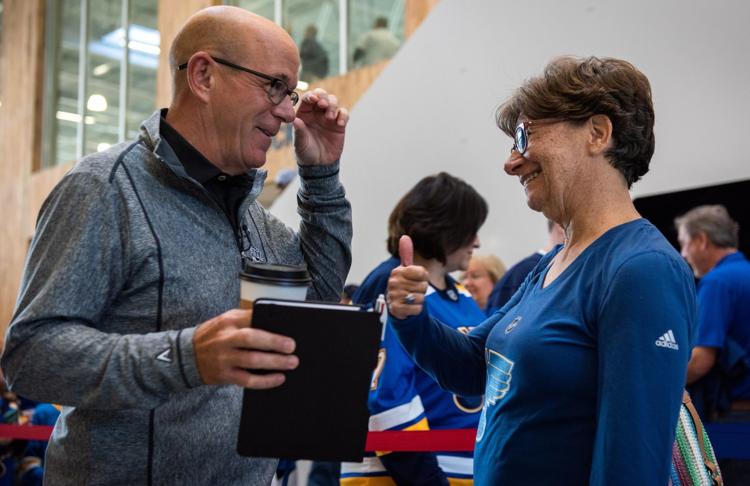 St. Louis Blues host first open practice of 2019-20 season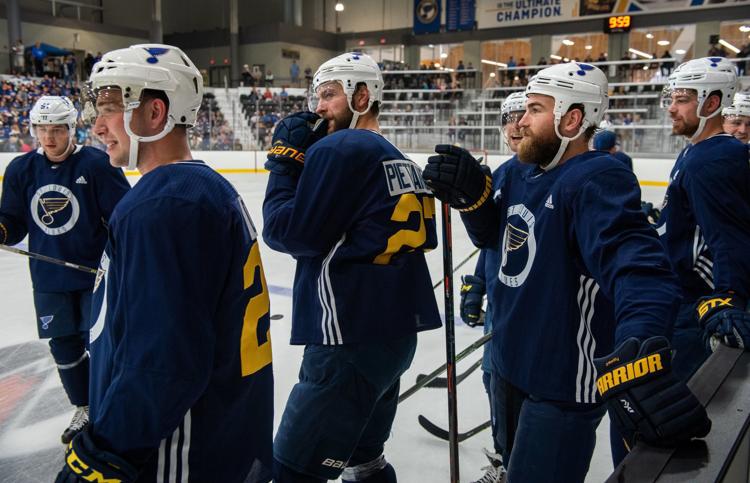 St. Louis Blues host first open practice of 2019-20 season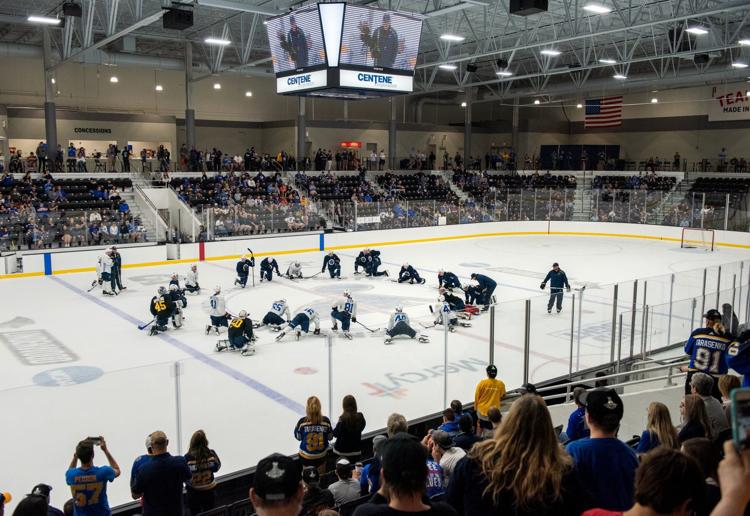 St. Louis Blues host first open practice of 2019-20 season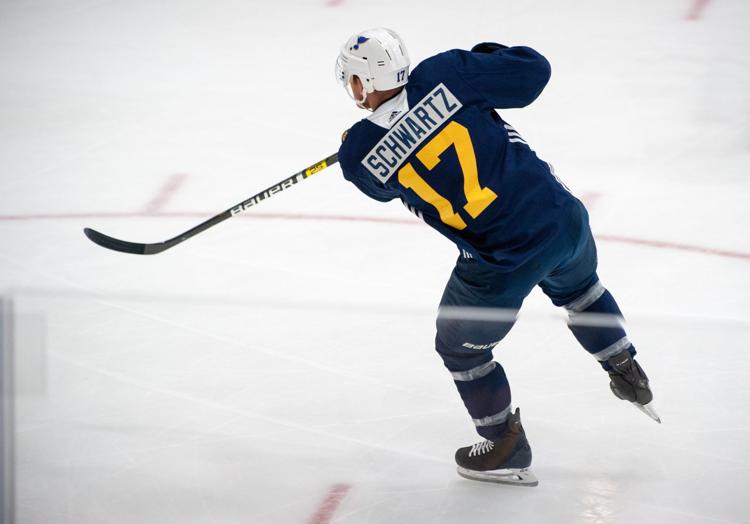 St. Louis Blues host first open practice of 2019-20 season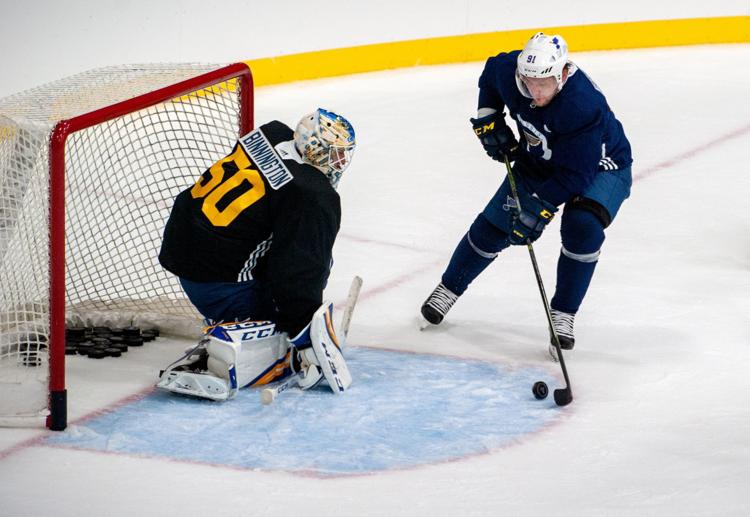 St. Louis Blues host first open practice of 2019-20 season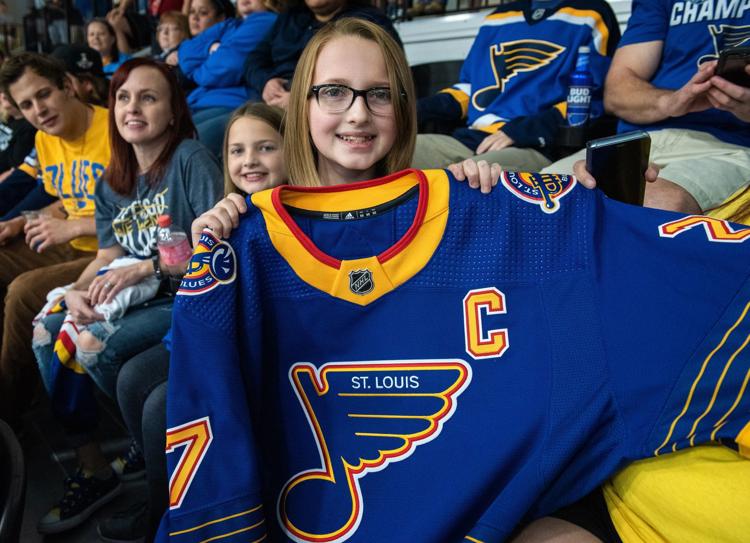 St. Louis Blues host first open practice of 2019-20 season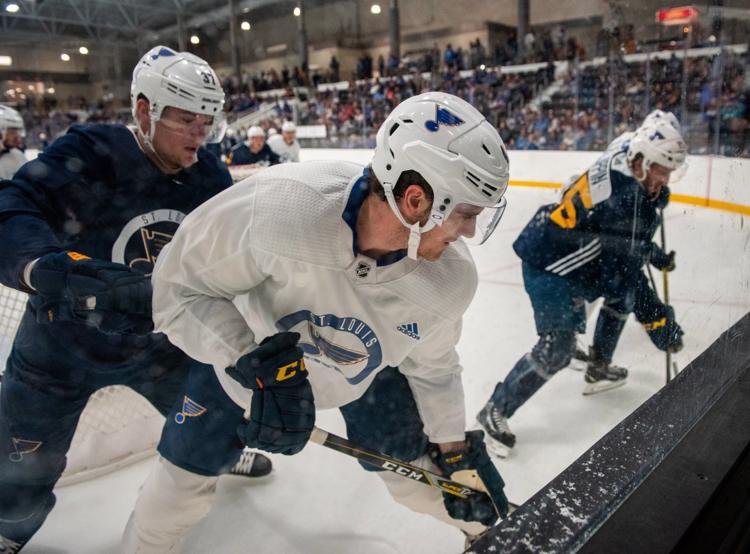 St. Louis Blues host first open practice of 2019-20 season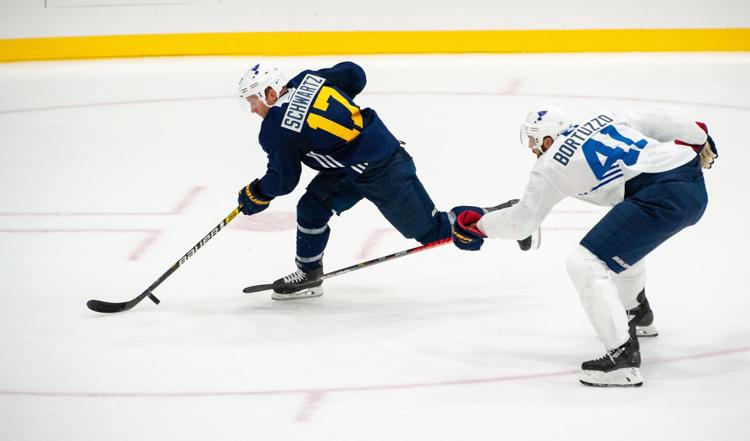 St. Louis Blues host first open practice of 2019-20 season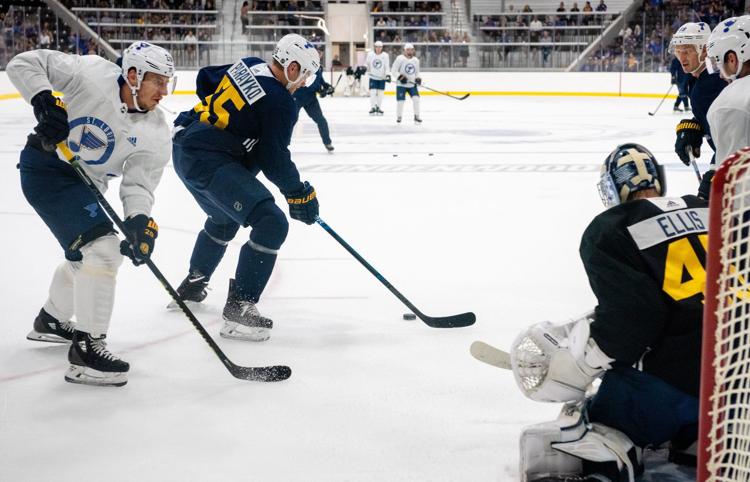 St. Louis Blues host first open practice of 2019-20 season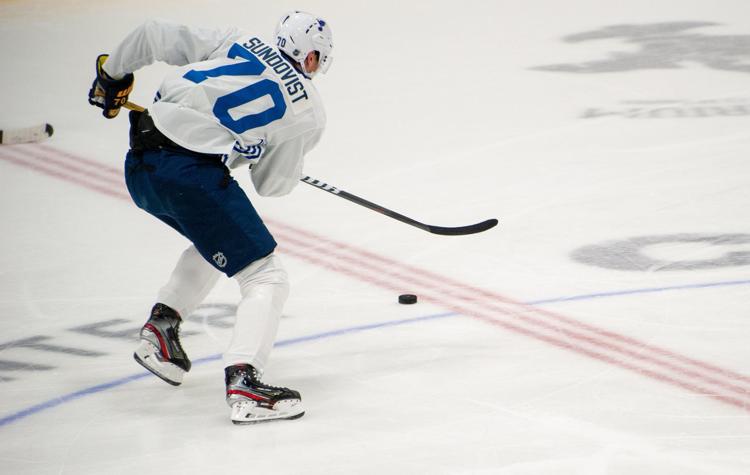 St. Louis Blues host first open practice of 2019-20 season