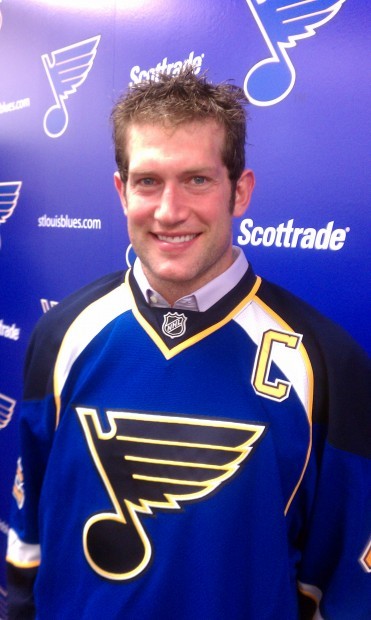 After the Blues named David Backes the 20th captain in team history today, former Blues captains and current teammates applauded the move.
Bernie Federko, former captain:
"It's a big honor and it's a big responsibility, too. Dave has been here. He's done all the things he's been asked. He comes to play hard every night. He's vocal in the locker room. It's all those things ... and they felt he was the right man for the situation."
Al MacInnis, former captain:
"He's a guy that's provided leadership over the past couple of years and has certainly matured and grown into that role. He's the type of guy that can provide leadership in different ways on and off the ice. Whether it's setting up a goal, scoring a goal, being a physical presence out there, he can provide leadership in different ways, which not a lot of guys can do in the game today. I think he's a nice fit and definitely the right choice."
"He came in with the maturity level of an older guy. He took in everything around him, he learned from a lot of the older guys and learned what it took to be a professional. You see him in the weight room, he works hard. On the ice, he works hard. He's very conscience of the players around him and the people around him. He's definitely a true leader."
"You definitely categorized him as a natural leader. Probably even before he had a letter on his shirt, you can see it. The things he does off the ice and obviously what he does on the ice, he was probably one of the best players last year. He led every night by example on the ice. He's a perfect fit for us."