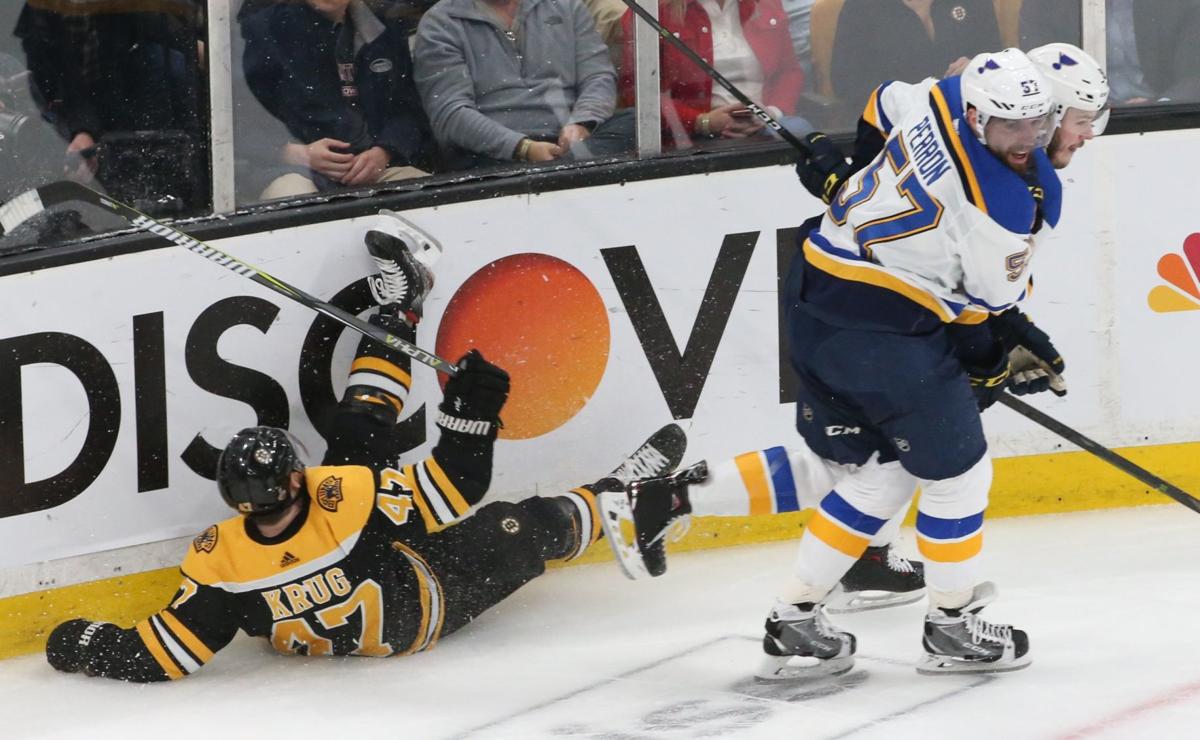 BOSTON — This joyride of a Blues season has reached the end game. After 105 regular-season and playoff games, the Stanley Cup is there for the taking.
With the Final series tied 2-2, someone will walk out of TD Garden late Thursday night just one victory away from the NHL championship.
For it to be the Blues, they must continue two trends that have propelled them on this postseason journey. No. 1, they have gotten better as each series went along. And No. 2, they have flourished on the road.
From Game 5 and beyond in the Winnipeg, Dallas and San Jose series, the Blues are a combined 6-1. They won the last two games to close each series: Games 5 and 6 against both the Jets and the Sharks, and Games 6 and 7 against the Stars.
"I didn't even know that was our record," Jaden Schwartz said. "But obviously they're important games and I feel like each series, we've done a good job of building our game."
It's almost like there's a feeling-out process by the Blues in each series as they get a sense for the opponent's strengths, weaknesses and approach.
"Yeah, I think it's pretty common," forward Brayden Schenn said. "You kinda see what the team is gonna give you, how they're gonna play, what adjustments they're gonna make."
And go from there. As the Blues have gone, so has Jordan Binnington. In those seven contests from Game 5 on, the rookie goaltender has allowed only nine goals — never more than two in any game. The only loss in those seven late-series games was 2-1 to Dallas, in Game 5 of that series.
"We just try to play a grinding style of hockey," Schenn said. "It's not fancy. It's not pretty."
But when they're chipping pucks and forechecking, maintaining good gaps on defense, and have all three forwards working and reading off each other — well, they're awfully hard to beat.
"We feel it's a pretty good recipe, and hopefully we can keep that going and be effective," Schenn said.
To get that done, and win two more games, the Blues will have to claim at least one of those victories at TD Garden.
The Bruins had the second-best home record in the NHL during the regular season (29-9-3). They haven't been quite as formidable in the postseason, going 7-4 there. The Blues won in Boston 3-2 in overtime in Game 2 and led 2-0 in Game 1 before fading in what became a 4-2 loss.
All told, the Blues have won eight of 11 on the road this postseason, winning at least two away games in all three of their previous series.
"We've been really confident on the road," Blues center Ivan Barbashev said. "I don't know why. I guess we're playing as a team. Just work."
The seeds of road success were planted long ago out of desperation. That's what happens when you find yourself in last place in the NHL on the morning of Jan. 3, and face a schedule that features 22 road games over a 30-game stretch from Jan. 12-March 17.
"We had to learn to win on the road if we were gonna make the playoffs," Schenn said. "We found a way to. And I think in the playoffs you just kinda continue on. Winnipeg was a tough building. San Jose's tough. Dallas. They're all tough really. No different here."
The Blues went 13-5-4 away from home during that 22-of-30 stretch, picking up 30 of a maximum 44 points. They wouldn't be here without it. They have become almost immune to the affects of crowd noise and the momentum it can generate for the home team in an opposing venue.
"When you're on the road, you have no one to impress," Schenn said. "You come out, you play for one another. You keep it simple. And I think we've done a good job of that during the playoffs."
Just because the Blues have played well on the road so far doesn't guarantee they'll continue to do so. Similarly, just because they've gotten better as each series progresses doesn't mean it happens again. They still have to accomplish those things if they want to hoist the Cup for the first time in franchise history.
The blueprint is well established four games into this series:
• Keep Boston's potent power play off the ice. Even after going 0-for-two on the power play Monday in Game 4, the Bruins are six-of-16 in the series. That's 37.5 percent.
"We learned our lesson enough times to be giving them four or five power plays a game," Schwartz said.
• Continue to smother the Bruins' top line of Brad Marchand-Patrice Bergeron-David Pastrnak. In non-power play or penalty killing situations, the trio has only one goal (and zero assists) in the series — and the goal was an empty-netter in Game 1.
The Blues' fourth line of Ivan Barbashev-Oskar Sundqvist-Alexander Steen was stellar against the Bergeron line in Game 4. But because Boston has the final change at home, the Blues won't be able to dictate the matchup this time.
• Don't let up on the physical part of the game. The Blues have outhit the Bruins in all four games of the series, although not by much in three of the games.
Even so, the Blues are averaging 40.5 hits per game. Boston is a sturdier team than San Jose but all those hits might be wearing down the Bruins, now weakened with injuries that are expected to keep defensemen Zdeno Chara (face) and Matt Grzelcyk (concussion) out of Thursday's game.
If the Blues do those three things, everything else should take care of itself.
"Obviously we want to take advantage of this opportunity," Schwartz said. "It's something that doesn't come around every day."
Season 3, Episode 40: Post-Dispatch beat reporter Jim Thomas joined columnist Jeff Gordon to set the stage for the Blues and Bruins Thursday night.
Photos: The Stanley Cup meets St. Louis
Youngest baby ever in the Stanley Cup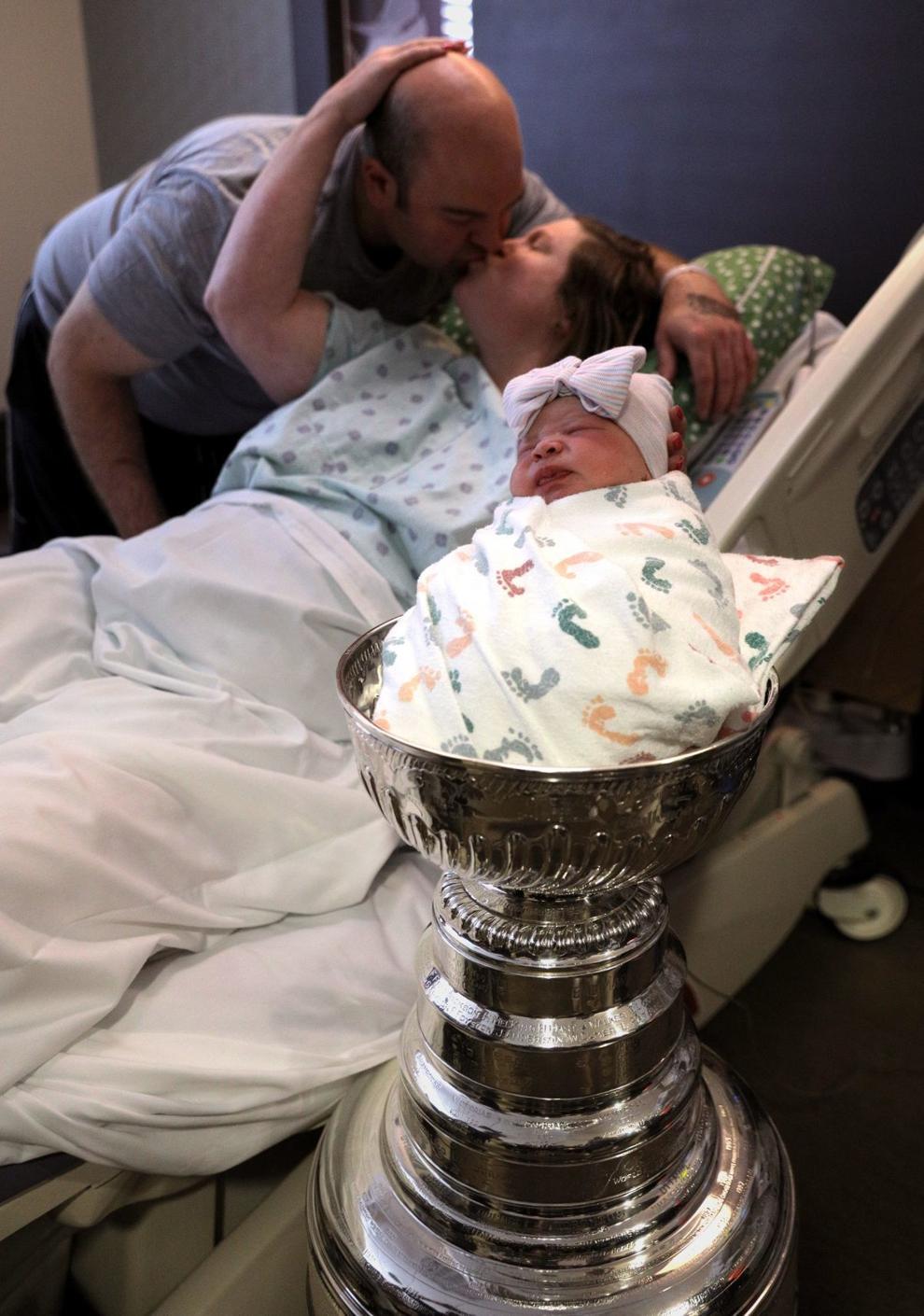 Stanley Cup tours media outlets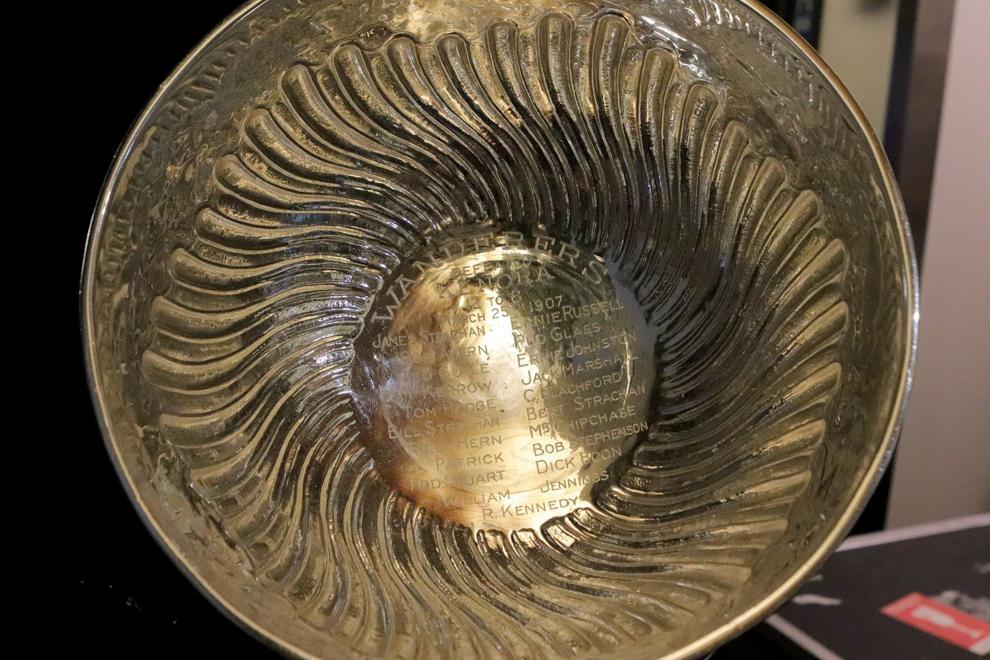 Stanley Cup tours media outlets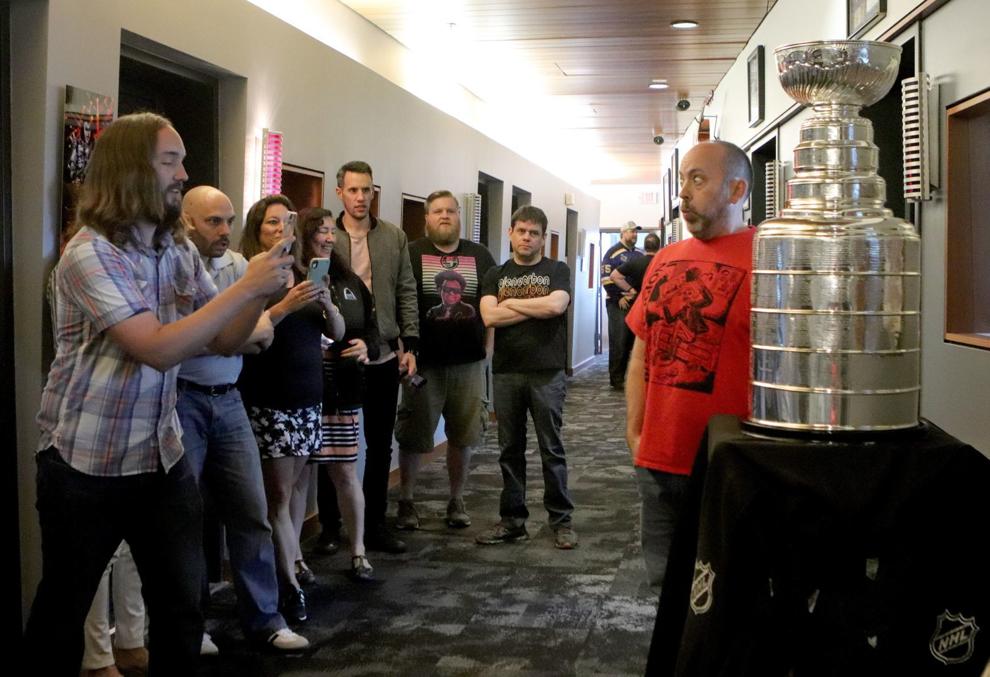 Stanley Cup tours media outlets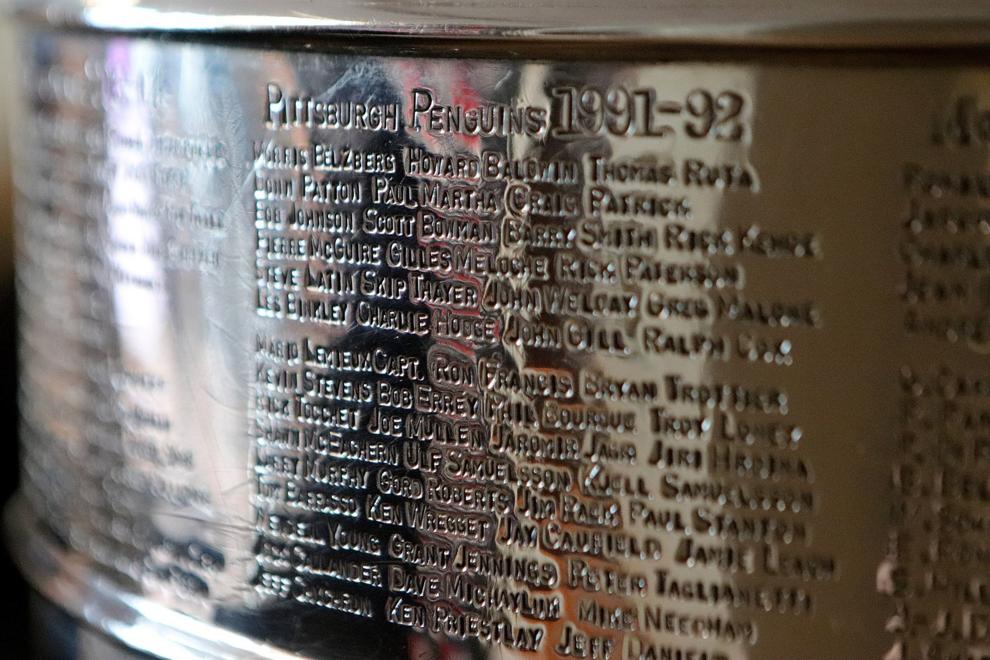 Stanley Cup tours media outlets
Stanley Cup tours media outlets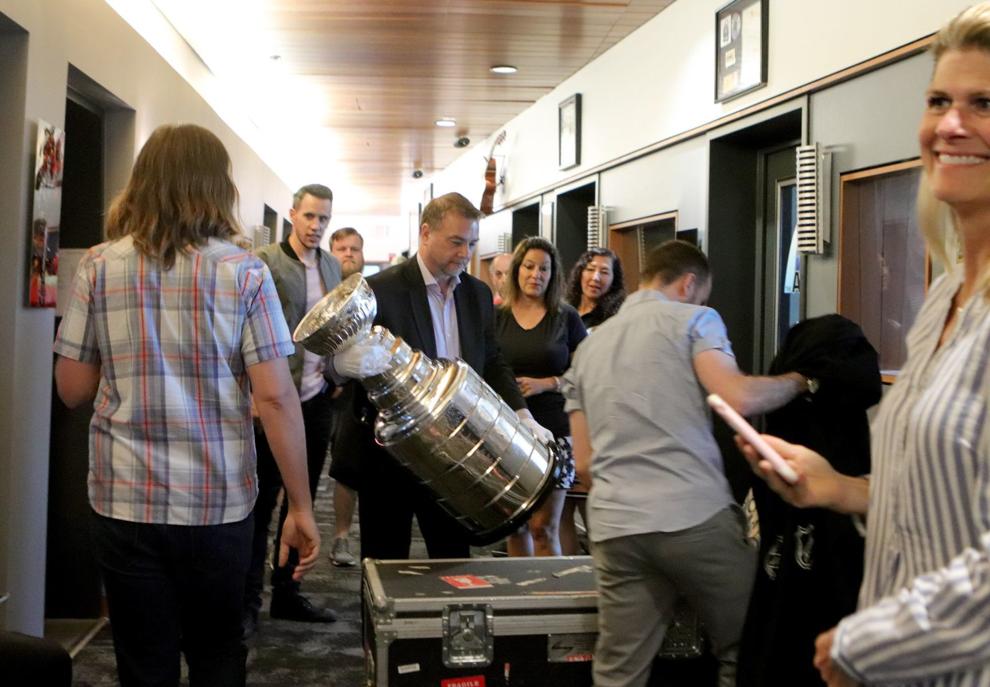 Stanley Cup tours media outlets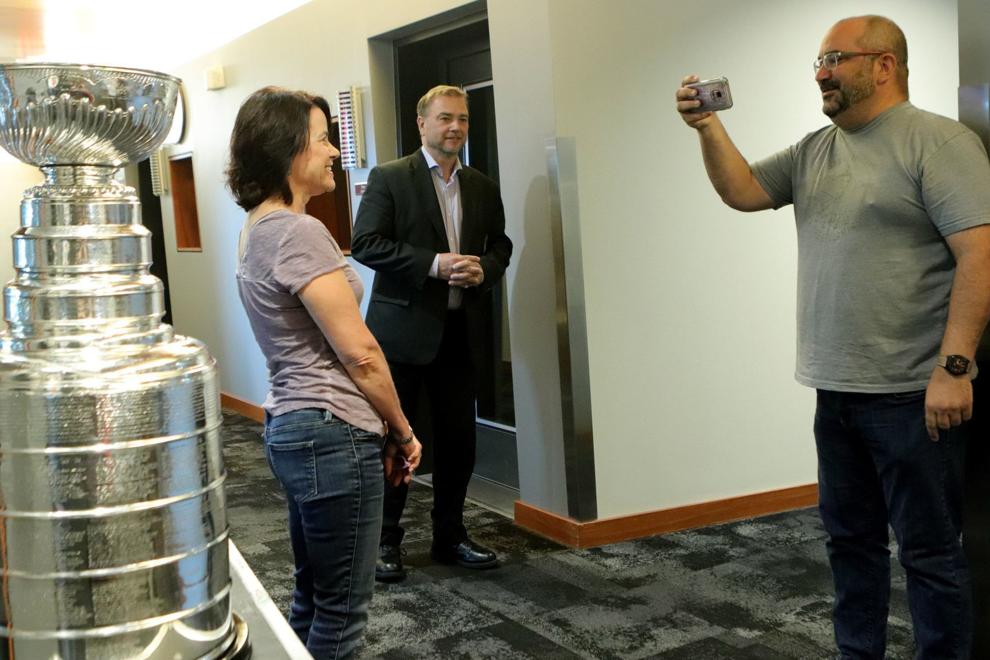 Stanley Cup tours media outlets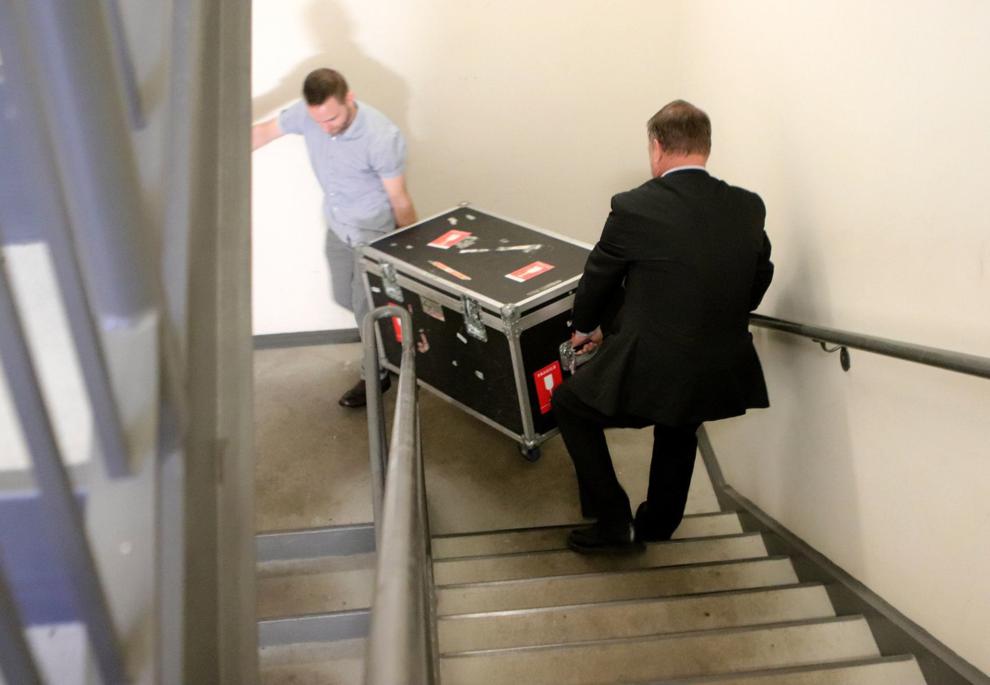 St. Louis Blues fans rally before game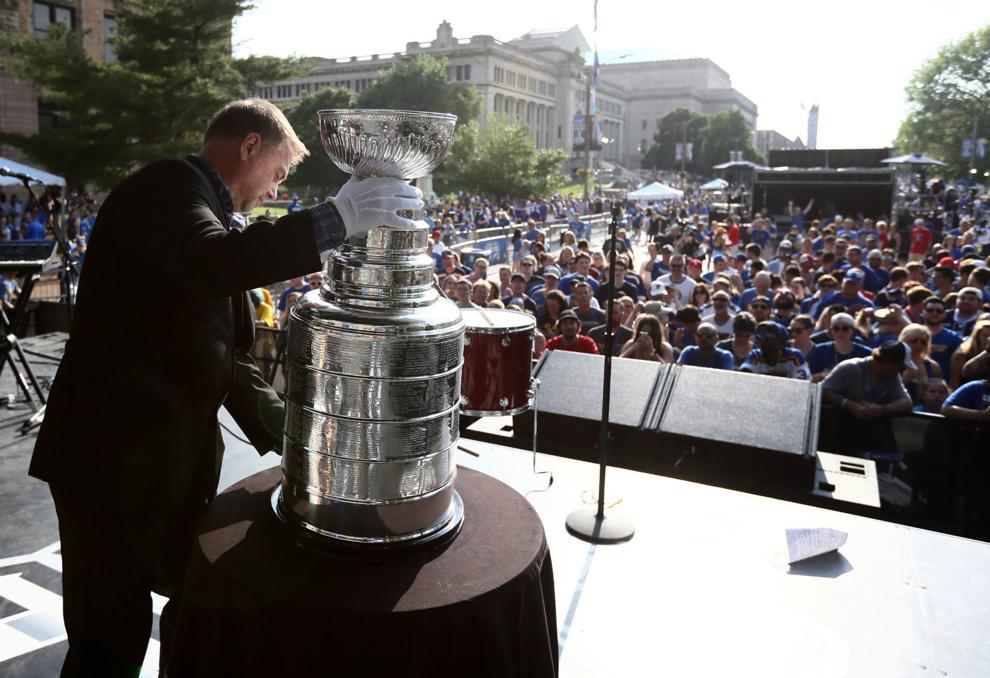 St. Louis Blues fans rally before game