Game 82, first place in the Central Division on the line. The Blues needed two points in the worst way. So why not a shootout? Or we should say, another shootout.
In a season in which nothing has come easy, the Blues closed in style Saturday. They took a game into overtime for the fourth time in the last five contests. And into a shootout for the third time in four games. And prevailed, winning 3-2 over the Vancouver Canucks before 17,970 at Enterprise Center.
"We still got those points we need," Vladimir Tarasenko said. "Some games don't go that easy like you want to. It's just a good test for us before playoffs."
As it turned out, however, it wasn't enough points to catch Nashville, or Winnipeg, in the Central. About four hours after the Blues stopped Vancouver, Nashville closed out its regular season with a 5-2 victory over the Chicago Blackhawks. That gave the Predators 100 points for the season to 99 for the Blues.
And about two hours after Nashville-Chicago went final, Winnipeg defeated Arizona 4-2 to finish with 99 points.
For weeks a Nashville-St. Louis first round seemed inevitable, but Winnipeg slumped down the stretch, and now it's the Blues against Winnipeg in the first round of the playoffs. Even though the Blues and Jets both finished with 99 points, the Jets won the tiebreaker because they have more regulation and overtime wins (ROW) than St. Louis.
Which means the Jets finish second in the Central, and get home-ice advantage in the series against the Blues, who finished third. The expectation is that the first two games of the series will take place Wednesday and Friday in Winnipeg, but the official schedule won't be released until 9 a.m. Sunday.
The Blues went 1-2-1 in the season series against the Jets, but the teams haven't played since Dec. 7 — four months ago. A lot has changed since then, including the emergence of Blues goalie Jordan Binnington.
"At the end of the day, it doesn't really matter who you play," Brayden Schenn said. "The league's so tight and teams are so good."
Even though first place eluded the Blues, Saturday's victory completed a historic second-half run for the Blues. Remember, they were in last place on Jan. 2. Not last in the Central, but dead last in the entire National Hockey League.
"I guess it just shows how tenacious we are, and (how) we work together as a team and stay with it and stay composed," Binnington said. "We've done a good job."
Boy, have they. Ryan O'Reilly's shootout game-winner — David Perron also scored in the shootout to provide insurance — gave the Blues a season-ending record of 45-28-9. They won their last seven, and 14 of their last 16, at Enterprise.
Over their last 10 games they lost only once in regulation — going 8-1-1. That's called sprinting across the finish line. To say interim coach Craig Berube is proud of his team would be understatement.
"Very proud," Berube said. "Where we were and where we are now — those guys deserve a ton of credit for the turnaround. They did a great job. Great leadership from our leaders. A lot of character in our dressing room, and it came through. ... We needed everybody, and everybody helped."
Binnington polished off his 24-5-1 regular season by turning away fellow 2019 Calder Trophy candidate Ellias Pettersson and 2018 Calder finalist Brock Boeser in the shootout.
In between those stops he watched in admiration as O'Reilly and then Perron beat Vancouver's Thatcher Demko, making just his 10th NHL appearance in goal.
"O'Reilly's was really nice, obviously the backhand under the bar is pretty smooth," Binnington said. "And Perron came in and threw it along the ice there; he's got a good shot, so a quick release and he used it well."
In his three shootout appearances, all Blues' victories, Binnington has stopped 10 of 11 shootout attempts.
"He's been amazing ever since he's stepped in there," Schenn said. "Both goaltenders were really good in the second half winning us hockey games and stepping up."
In terms of amazing, you could say the same for Schenn and the first line since Berube moved Schenn to left wing with O'Reilly at center and Tarasenko at right wing on Jan. 23 against Anaheim.
"I think we're reading off each other pretty good right now, finding each other, getting chances, shots on goal," Schenn said. "We're obviously going to get a tough matchup in the playoffs. We've got to keep on working and working for our chances."
Since that Anaheim game, the Blues are 21-1-1 with the Schenn-O'Reilly-Tarasenko line on the ice. They closed out the regular season in style. Schenn opened the scoring with his 17th goal of the season, taking a cross-ice feed from Tarasenko and then beating Demko from the near slot with 11 minutes 50 seconds left .
After the Canucks tied it 1-1, Tarasenko gave the Blues a 2-1 lead with a blistering wrist shot from the left faceoff circle with 9 ½ minutes left in regulation.
But what's a Blues game without a little drama? Pettersson made it so on the power play, tying the game 2-all with just 2:09 to play with his 28th goal of the season.
"We were out there a little long (on the penalty kill), didn't get it clear and they kept it in there," Berube said. "Pettersson can shoot the puck."
The Blues were playing without defenseman Colton Parayko for the second consecutive game for what Berube termed "maintenance" reasons; Berube said postgame he expects Parayko to be back in the lineup for the playoffs.
In addition, Tyler Bozak was a late scratch after being involved in a car accident en route to Enterprise for Saturday's game. Berube said Bozak was fine.
But as has been the case for much of the new year, no obstacle — or player absence — has been too much for the Blues to overcome. Since the start of the 2019 calendar year the Blues piled up 65 points, more than any other team in the NHL. Yes, including even the mighty Tampa Bay Lightning, who tied the league record for most regular-season wins by a team (62).
The Blues went 38-19-6 after Berube replaced Mike Yeo on Nov. 19. Not even Berube could've drawn this up any better, right?
"Yeah, probably a couple more wins," Berube said. "It's been good. We're in the playoffs. We're in a good spot. ... We're in the dance."
St. Louis Blues end it against the Canucks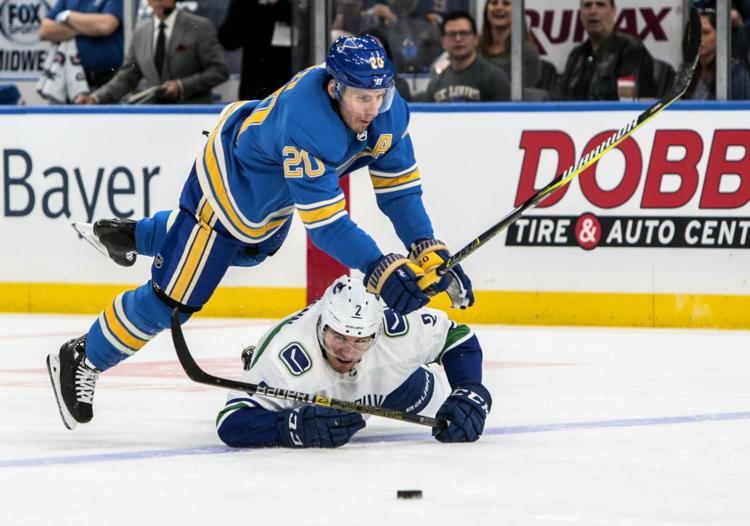 St. Louis Blues end it against the Canucks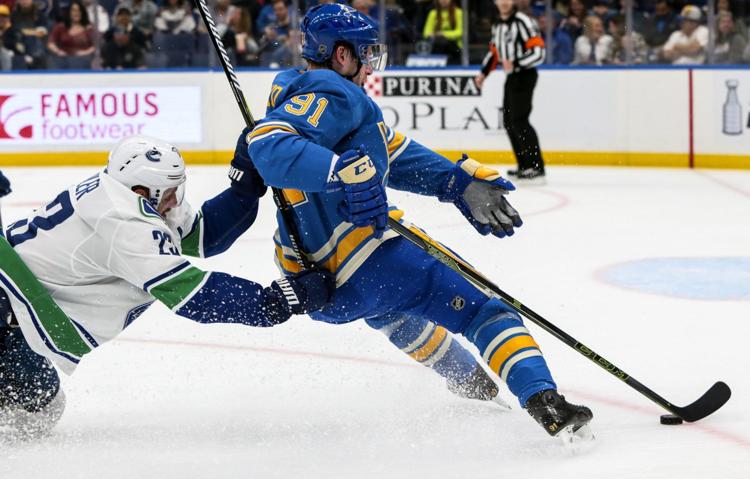 St. Louis Blues end it against the Canucks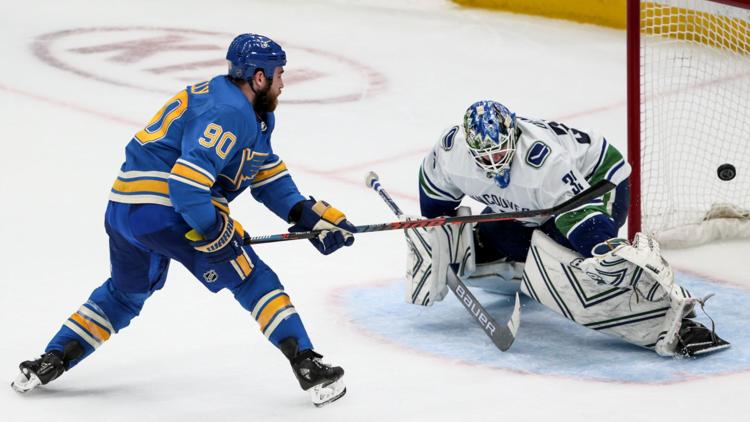 St. Louis Blues end it against the Canucks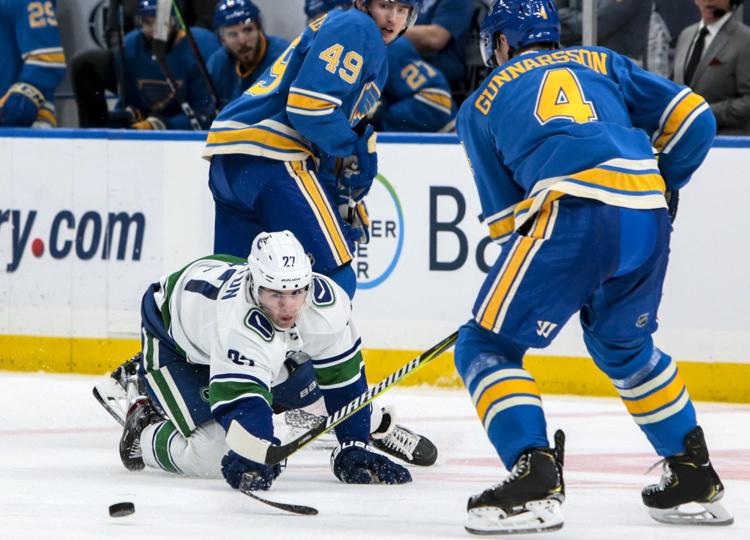 St. Louis Blues end it against the Canucks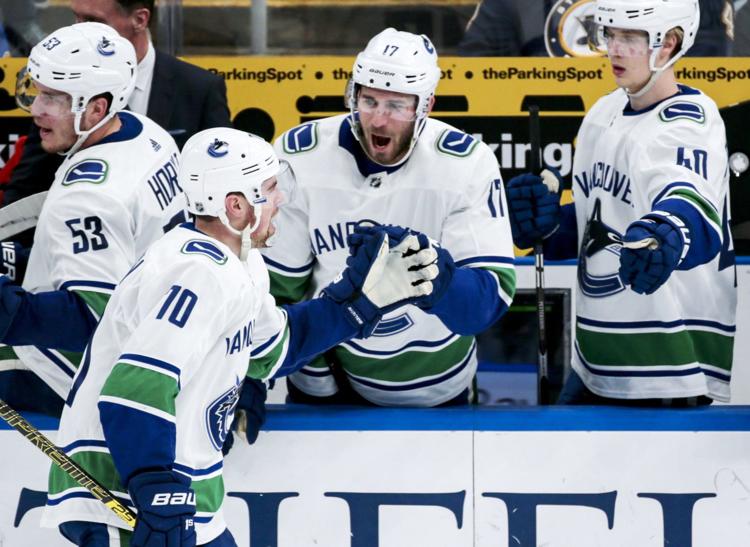 St. Louis Blues end it against the Canucks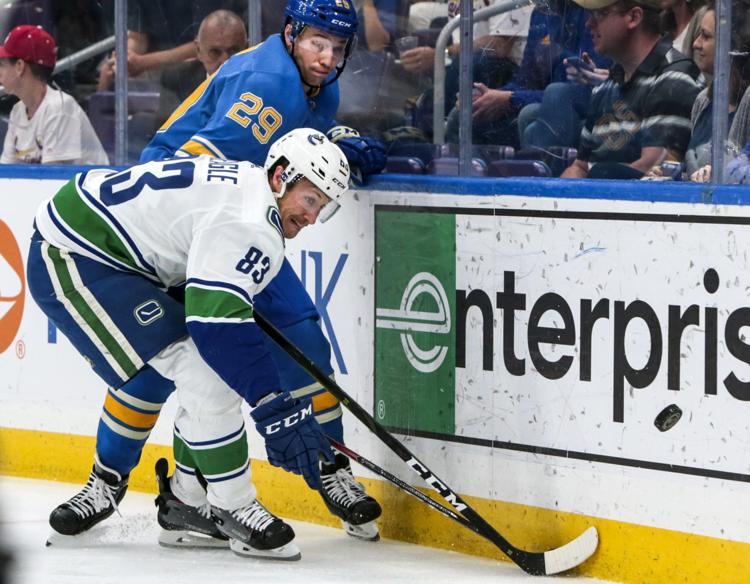 St. Louis Blues end it against the Canucks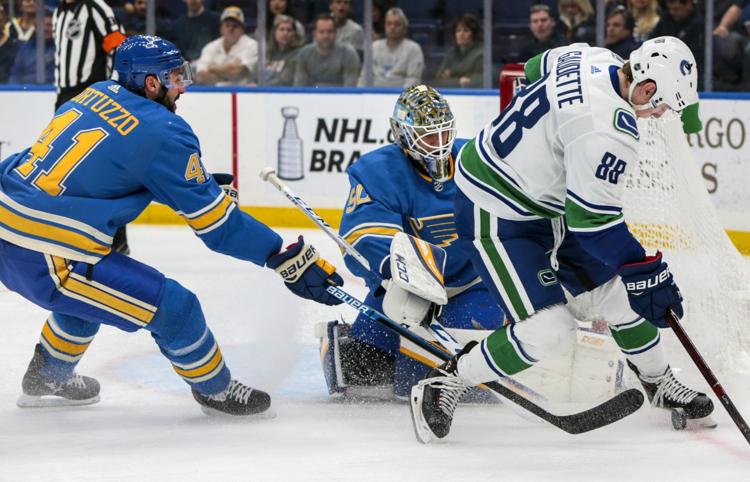 St. Louis Blues end it against the Canucks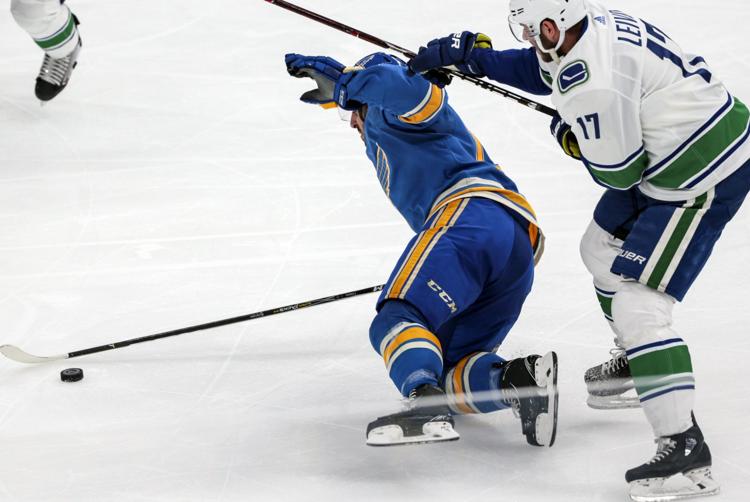 St. Louis Blues end it against the Canucks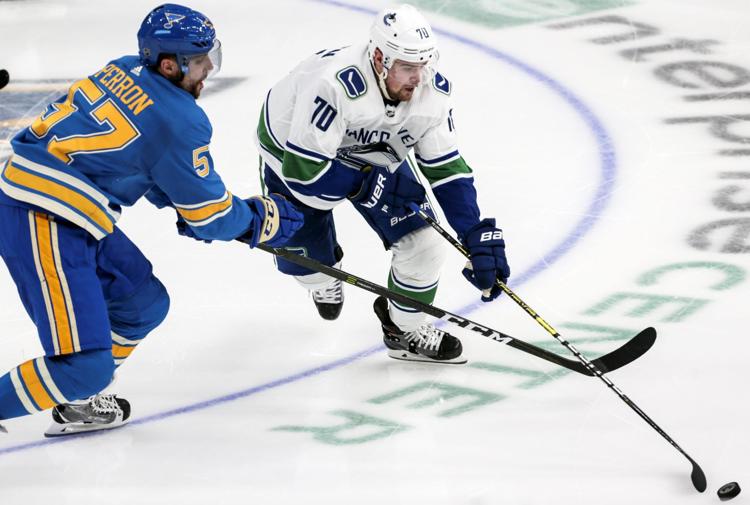 St. Louis Blues end it against the Canucks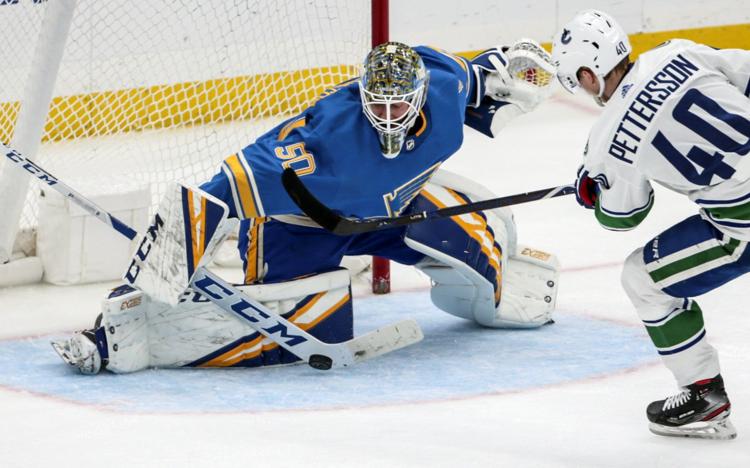 St. Louis Blues end it against the Canucks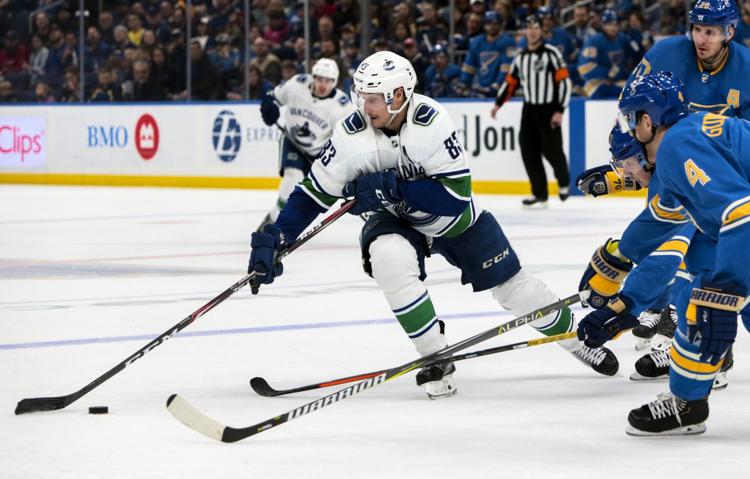 St. Louis Blues end it against the Canucks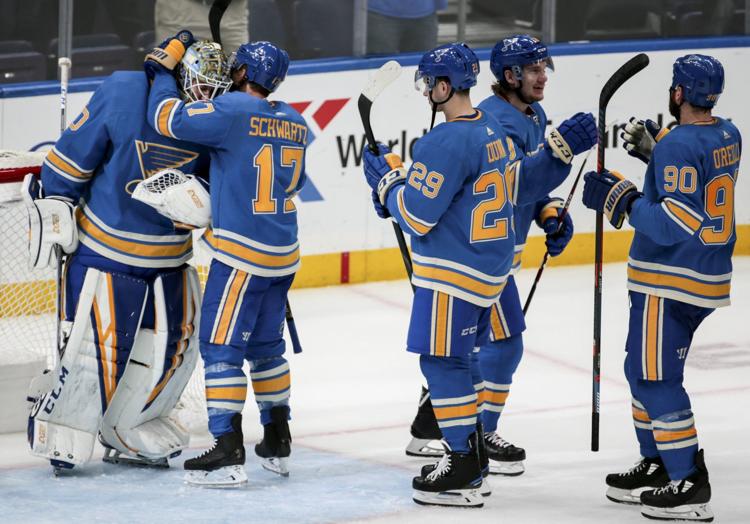 St. Louis Blues end it against the Canucks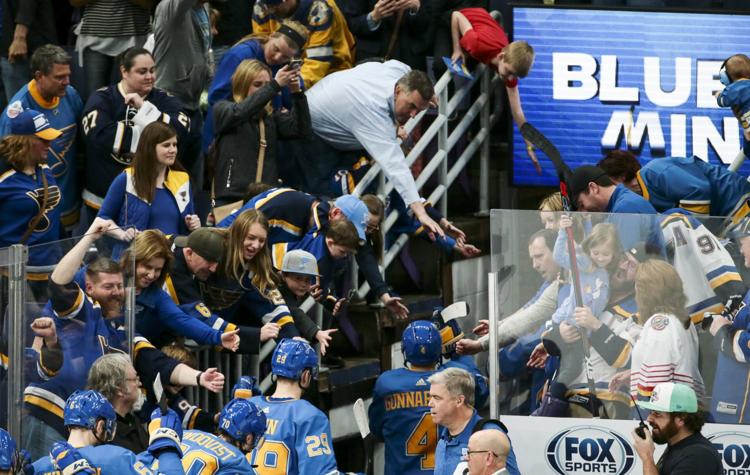 St. Louis Blues end it against the Canucks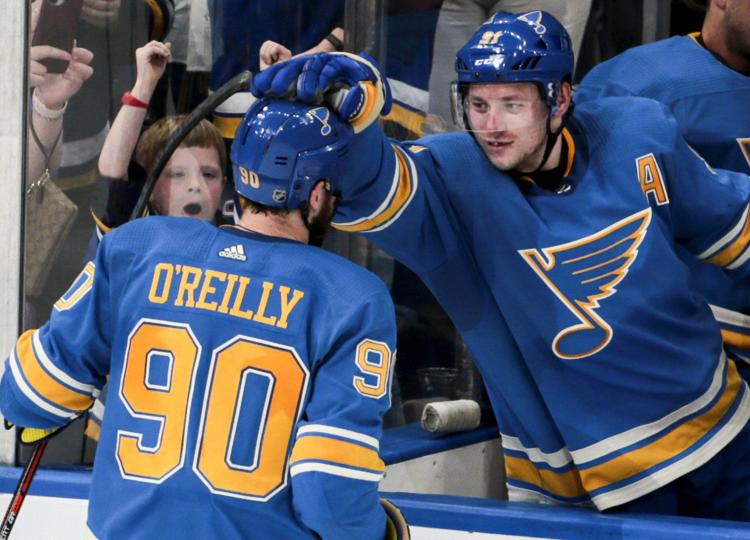 St. Louis Blues end it against the Canucks
St. Louis Blues end it against the Canucks
St. Louis Blues end it against the Canucks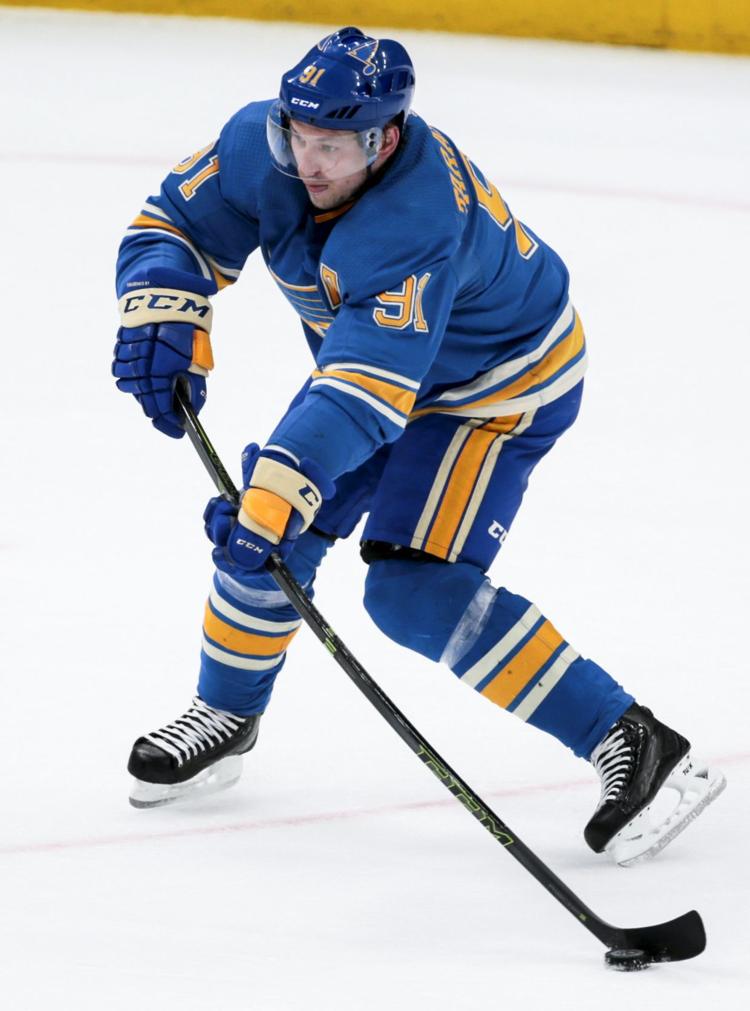 St. Louis Blues end it against the Canucks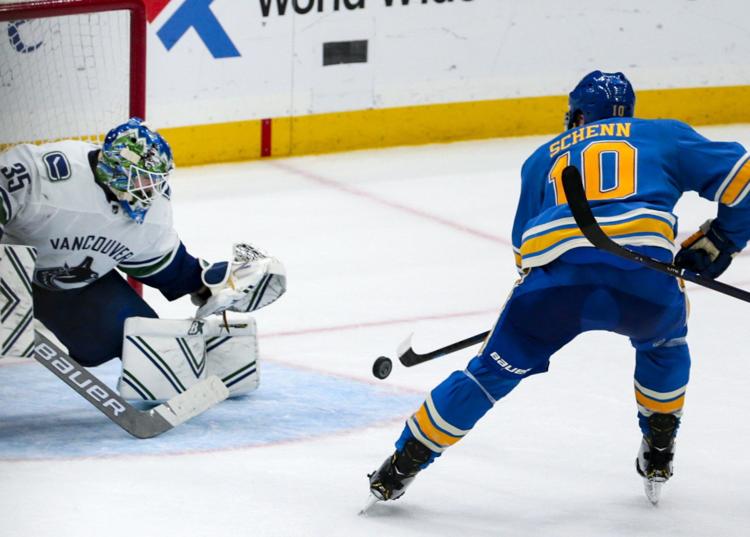 St. Louis Blues end it against the Canucks
St. Louis Blues end it against the Canucks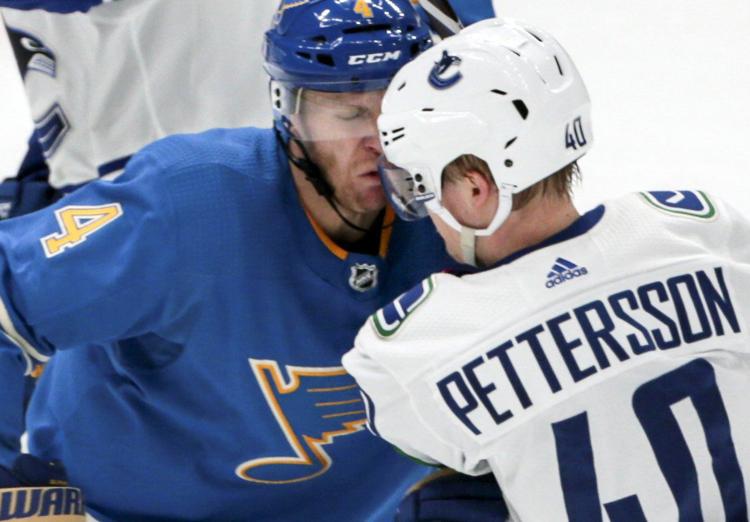 St. Louis Blues end it against the Canucks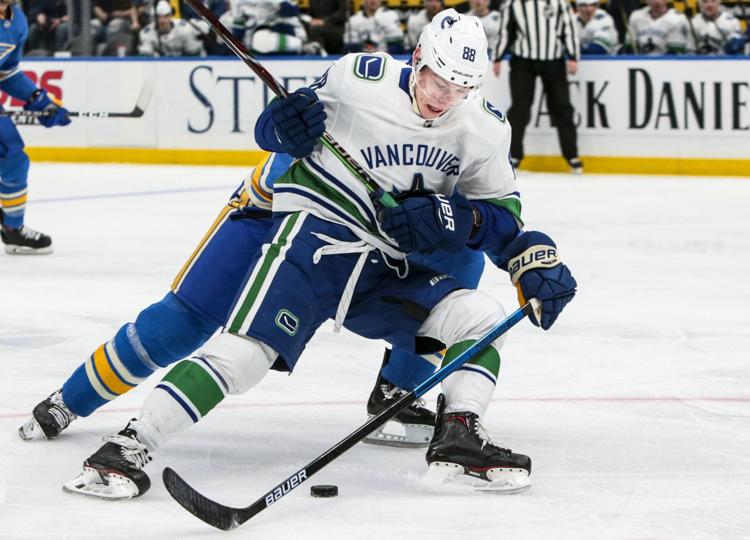 St. Louis Blues end it against the Canucks
St. Louis Blues end it against the Canucks