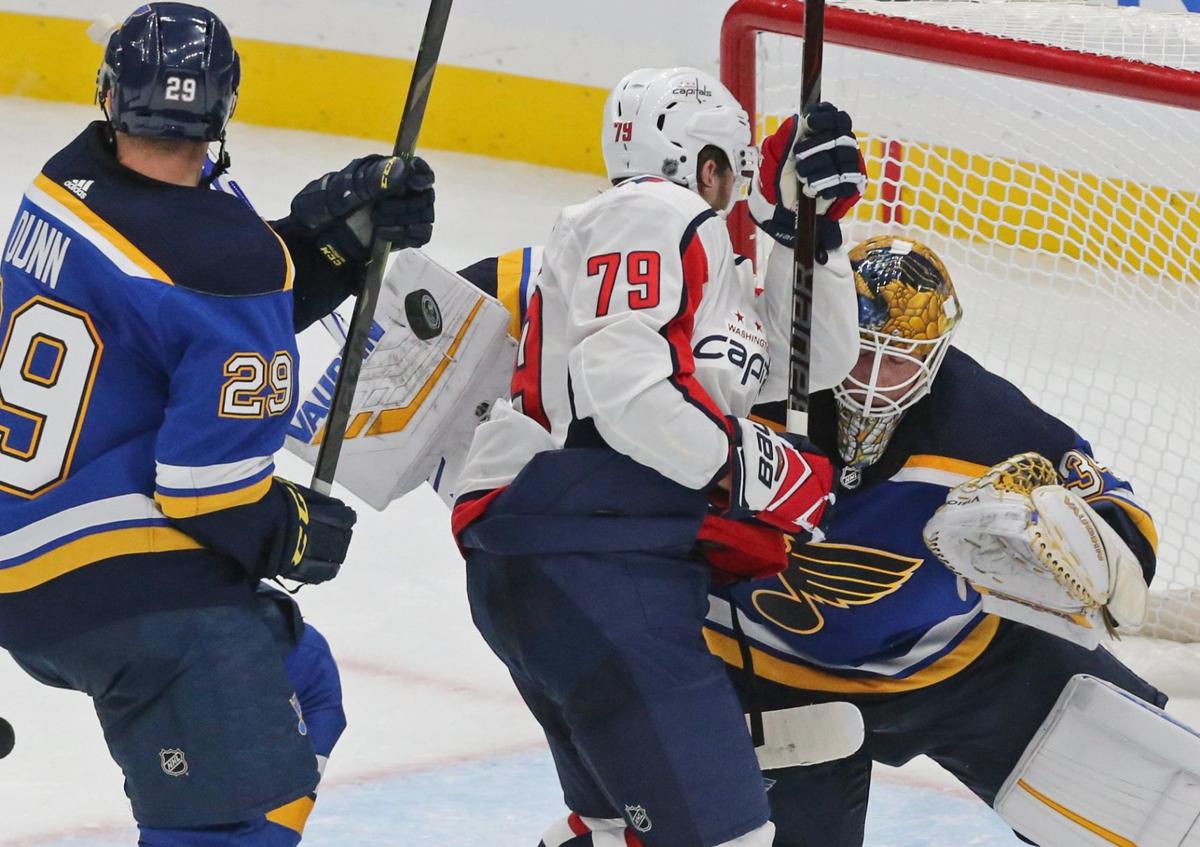 As a youngster, Nathan Walker was intrigued by the sport of hockey watching the "Mighty Ducks" and "Mystery, Alaska" movies.
"Seeing that and seeing how much fun the kids had in the movies and everything, I think it definitely persuaded me to try hockey for sure," Walker said.
So at age 6 he and his little brother went to a local rink, strapped on some skates and fell in love with the sport.
OK, maybe thousands of youngsters did the same thing. There was just one difference for young Walker. He was in Sydney, Australia at the time.
When you think of sports in Australia, you think rugby, soccer, cricket, Australian Rules football, maybe golf and tennis.
Less than 15 years later Walker was drafted by the Washington Capitals in the third round of the 2014 NHL draft. On Oct. 7, 2017, Walker became the first Australian to play in a National Hockey League game, scoring a goal against Montreal in that game.
He has played in 12 NHL regular-season games total, one playoff game (getting an assist for the Stanley Cup-champion Capitals). That Montreal score proved to be his only NHL goal. But he's looking for more as he tries to make the Blues' roster.
At the age of 13, Walker moved to the Czech Republic to find a better level of hockey as he attempted to see how far the game would take him. His mother came over for the first week or so, then he lived with a billet family. To say it was a culture shock would be understatement.
"It was really different," Walker said. "You go from the summer beaches of Australia to the middle of Europe. It's not so sunny over there and people aren't overly friendly to begin with.
"But, no it was good. It was definitely a huge culture shock but I think it made me a better person for it."
There were a couple of benefits. For one, he speaks fluent Czech. For another, those years in the Czech Republic got him discovered by the NHL. The time in Europe didn't eliminate his Australian accent.
With the Blues, a couple of his teammates refer to him as "mate."
Walker had an assist in the Blues' preseason opener against Dallas, and was in the lineup for the Winnipeg game Friday. The first thing you notice about Walker, who's 5-8, 190, is his speed.
"He's obviously very quick and gets on top of people," coach Craig Berube said. "He's a competitive guy and he's got hockey sense. That's what I see so far."
Walker signed with the Blues in the offseason as a free agent, and realizes it will be a tough roster to make.
"For a team to call you up that have just won a Stanley Cup and offer you a contract, it's a pretty big deal," Walker said. "I thought that was pretty neat."
Making the team would be even better, although Walker realizes that's a longshot and he'll probably end up in San Antonio.
"You want to play in the NHL, so I wouldn't be exactly overly-happy (in San Antonio)," Walker said. "But it's definitely gonna be a nice city."
ROSTER TRIMMING
The Blues have placed Jordan Nolan, Jake Dotchin, Joey Laleggia, Nick Lappin and Michael Vecchione on waivers. It's a procedural matter as all five are slated for duty in San Antonio, the Blues' American Hockey League affiliate. All five practiced Friday; Nolan and Vecchione are in the game group tonight in Winnipeg.
In addition, the Blues have assigned Jake Christiansen, Cam Darcy, Zach Nastasiuk, Rob O'Gara, Evan Polei, Nolan Stevens, and Alexey Toropchenko to San Antonio.
BACK ON THE ICE
After missing practice time this week with what Berube called an "upper-body" tweak, Oskar Sundqvist returned to practice Friday at Enterprise Center. Also, goalie Jordan Binnington returned to practice after taking a maintenance day Thursday. Neither was part of the travel group to Winnipeg.
TONIGHT'S LINEUP
Lines and defensive pairings for the Winnipeg game:
The latest STL Blues hockey news, NHL headlines, scores, standings and rosters.