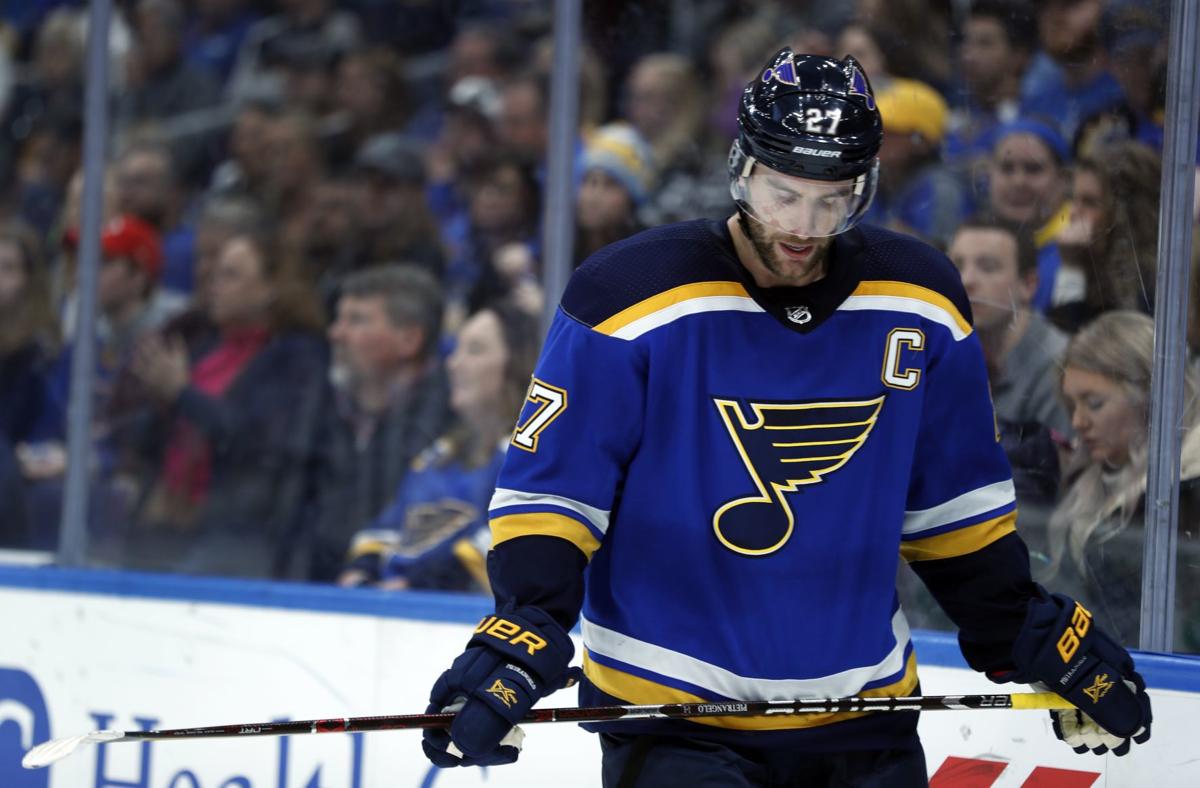 With a major uphill climb staring them in the face if this season is to be saved, the Blues saw the path get steeper and the terrain get swampier.
The Blues managed one win in three games on their just-completed trip, then went 0 for three in the medical ward upon their return, announcing Monday that defenseman Alex Pietrangelo would be out until at least Christmas with a hand injury, forward Robby Fabbri would be out until at least Christmas with a separated shoulder and forward Alexander Steen would be day to day with a concussion, which is coming on the heels of missing six games with an upper body injury that may well have been a concussion.
Add in the still injured Jaden Schwartz and Carl Gunnarsson, both with upper-body injuries, and the Blues are down five regulars, including three of their top nine forwards and two defensemen who made up their top pairing for a brief period that was one of the team's few successful stretches this season.
Although the case could be made that even when those players were all healthy the team was having a tough time winning — and there were only six games all season in which all five were on the ice, with the team going 3-3 — only the firmest believer in addition by subtraction can look at Monday's developments and think it somehow helps.
But those are the straws the Blues have to clutch at now, the hope that through this ordeal they somehow come out with the resolve that's been missing so far. Who knows? This season already hasn't played out the way anyone expected.
"It's one of those things where you've got to realize that it's time to step up for everybody," said defenseman Colton Parayko, who is likely to see his ice time, already second on the team to Pietrangelo, go up even more. "It's something that someone else has got to jump into different roles, maybe take on a different role and just bring something different each and every night and be prepared. Obviously at this point, we know where we're at and we want to continue to get better and we want to climb the standings and that's going to take a lot of commitment from everybody. Everyone's got to play together and it's not just going to happen in one game. It's going to be a step up for everybody."
"The team has to play well," interim coach Craig Berube said. "When you have injuries, it's very important that we stick together as a team and play well as a team."
To the rescue, at least in some way the Blues hope, come three players from San Antonio: forward Jordan Kyrou, who played nine games with the Blues at the start of the season and had one assist; forward Jordan Nolan, a seven-year NHL veteran whom Berube described as a hard, physical fourth-line winger; and veteran defenseman Chris Butler, who showed well in two games with the Blues at the start of the season. While all three have put up good numbers in the AHL — Kyrou has five goals in his past five games and Nolan has seven goals and six assists in his past 11 — translating that to the NHL will be the big challenge.
Pietrangelo and Fabbri, who were both placed on injured reserve, will each miss at least nine more games, and Armstrong said Pietrangelo was still exploring whether surgery would be needed and that it was likely. Armstrong said Gunnarsson and Schwartz were making progress and getting closer, but Berube said neither would practice with the team Tuesday, which would seem to rule them out for the game Wednesday with Edmonton. Gunnarsson was also placed on IR, but it was retroactive to when he got hurt and he can come off at any time.
The biggest loss, of course, is Pietrangelo, who leads the Blues in ice time — overall, even strength and killing penalties — and who also logs significant power-play time. The Blues will have to refigure pretty much every part of their game with him out.
"He's a huge loss," Berube said. "Logs a lot of minutes, plays in a lot of situations, captain of your team. It's tough, but there are other players who are going to get an opportunities here, and they have to step up. We all have to play well."
Fabbri, meanwhile, continues to have the fates laugh at him. After a grueling recovery from two knee operations, he hurt his shoulder throwing a check at the very end of the first period against Arizona, skating to the bench cradling his right arm. He has played in just 15 of the past 137 games for the Blues. If he's on schedule, he'll be back not long before his 23rd birthday and having seen a career's worth of misfortune.
"It's tough," Berube said. "He's had a tough run here. We do feel for him."
Fabbri missed the first 10 games of the season as his body was sore from getting back into game shape after his extended absence. He was also battling to get his scoring back into shape. In his 15 games this season, he had just two goals and two assists.
"He had good jump," Berube said. "He had a lot of scoring opportunities. They just didn't go in. He had a lot of good looks."
So while the Blues have searched one set of answers to their befuddling season, now they find the equation has changed.
"It's tough to swallow, no question," goalie Jake Allen said. "You sit there, 'What did we do wrong? Do we deserve some of this?' For a guy like Fabs, who's worked so hard to get back in the lineup, doing everything he possibly can, he just can't catch a break.
"We've got to move on, we've got to keep playing and fill the big holes they leave in our lineup."
---
Gordo: 10 STL sports execs who flopped
JOHN CLAIBORNE, Cardinals general manager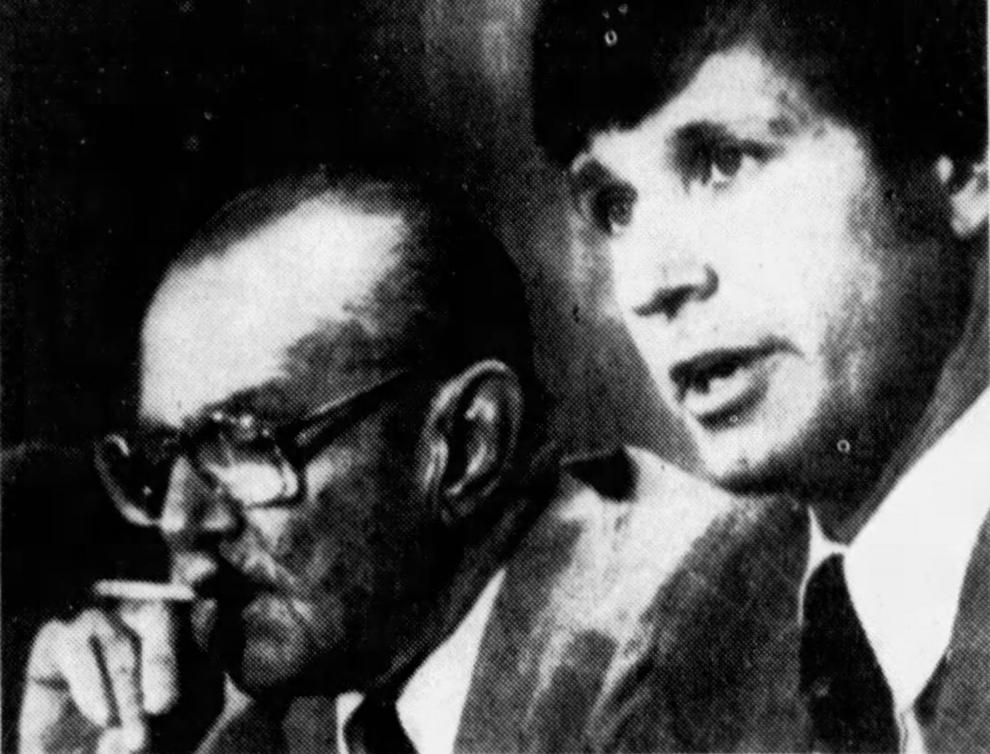 Claiborne's Cardinals legacy isn't all bad. After all, he was general manager in 1980 when owner August A. Busch Jr. hired manager Whitey Herzog. But the "White Rat" soon determined that the team was terrible and he convinced "Gussie" to give him control of the baseball operation. That led to Claiborne's quick ouster.
Claiborne's 22-month reign of error included signing free agent duds Bernie Carbo and Darold Knowles. He also traded John Denny and Jerry Mumphrey to Cleveland for the remnants of Bobby Bonds, who hit just .203 in his one Cardinals season.
Herzog had to clean up Claiborne's mess — which included significant drug problems in the clubhouse — player by player until he built the "Whiteyball" squad that revived baseball in St. Louis.
GEORGE BOONE, Big Red scouting director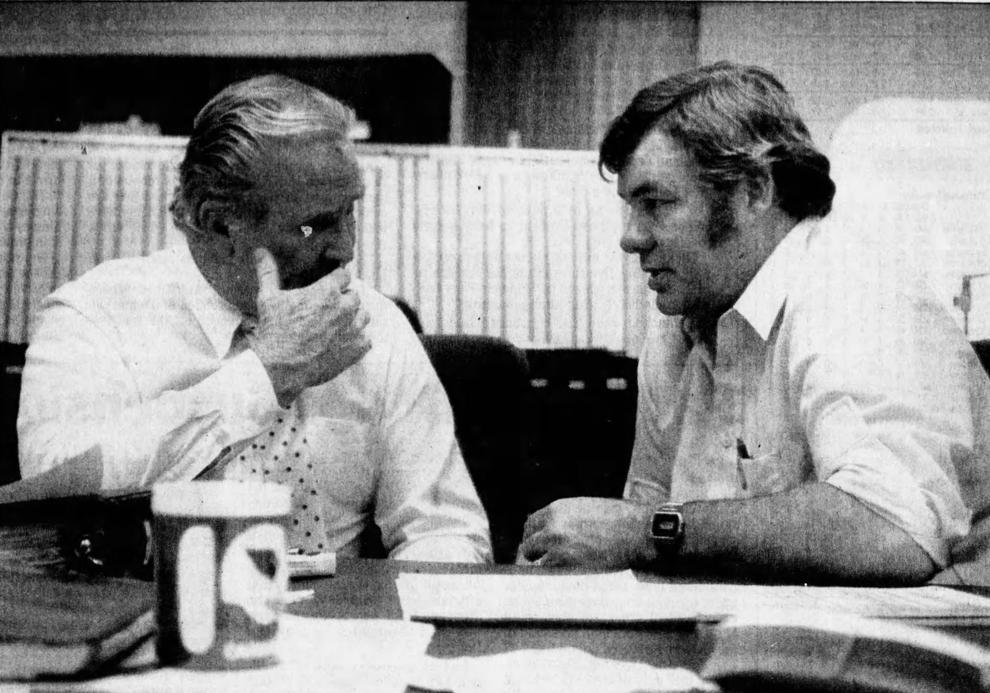 With owner Bill Bidwill serving as de facto general manager when the football Cardinals were in St. Louis, scouting director George Boone played a critical role in the operation. Unfortunately Boone was awful at his job.
Wide receiver Clyde "The Glide" Duncan, placekicker John "Automatic" Lee, linebacker Anthony Bell, quarterback Kelly Stouffer . . . his last few NFL Drafts before the team moved to Phoenix after the 1987 season were especially bad.
Duncan couldn't catch a pass to save himself and he wasn't particularly fast either. Lee couldn't kick without a tee, which is problematic at the pro level. Bell was a head case and Stouffer refused to sign with the Big Red.
What Boone DID do well is man the barbecue pit at training camp, so there was that.
MIKE KEENAN, Blues general manager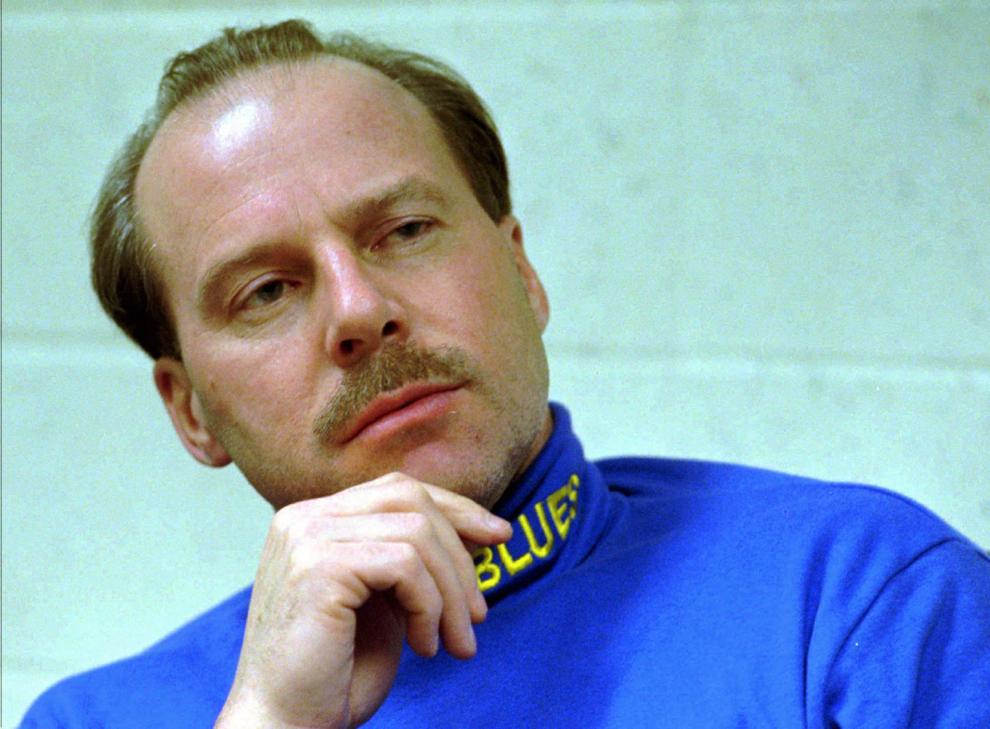 Back in the early 1990s, Blues chairman Mike Shanahan and team president Jack Quinn were on a roll. They rebelled against the NHL hierarchy by signing one free agent after another and blowing out the league's salary structure.
Their biggest and ultimately most disastrous play was to hire "Iron Mike" Keenan away from the New York Rangers as coach in 1994 and give him control over personnel matters. Keenan proved to be a bad coach and a worse general manager, running through enough players to stock multiple teams.
He used 36 different players during the 48-game season in 1994-95. That number soared to 46 the next season and the chaos continued until Keenan got clipped midway through the 1996-97 season. His fascination with aging ex-Oilers (Grant Fuhr, Esa Tikkanen, Glenn Anderson, Charlie Huddy, Craig MacTavish and, of course, Wayne Gretzky) ultimately got the Blues nowhere.
STEVE ORTMAYER, Rams general manager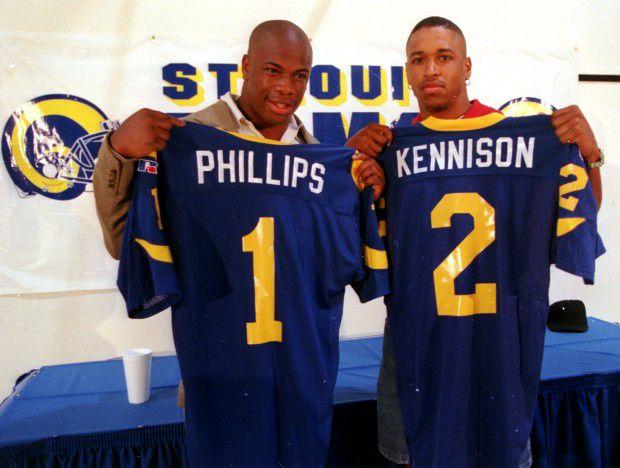 As a disciple of eccentric Raiders owner Al Davis, Ortmayer downplayed personal character as a player evaluation factor during his brief tenure as Rams general manager. That led to his disastrous selection of running back Lawrence Phillips sixth overall in the 1996 NFL Draft.
Later in that draft, he selected receiver Eddie "Boo" Kennison 18th overall and quarterback Tony Banks in the second round. All three were an absolute mess with the Rams. While Kennison and Banks ended up having decent careers elsewhere, Phillips quickly washed out and later died in prison.
What if the Rams had drafted Eddie George and Marvin Harrison in the first round instead? And what if they didn't trade away running back Jerome Bettis?
At least Ortmayer was able to work very, very closely with then-coach Rich Brooks on a number of issues, including workplace recreation.
JAY ZYGMUNT, Rams director of football operations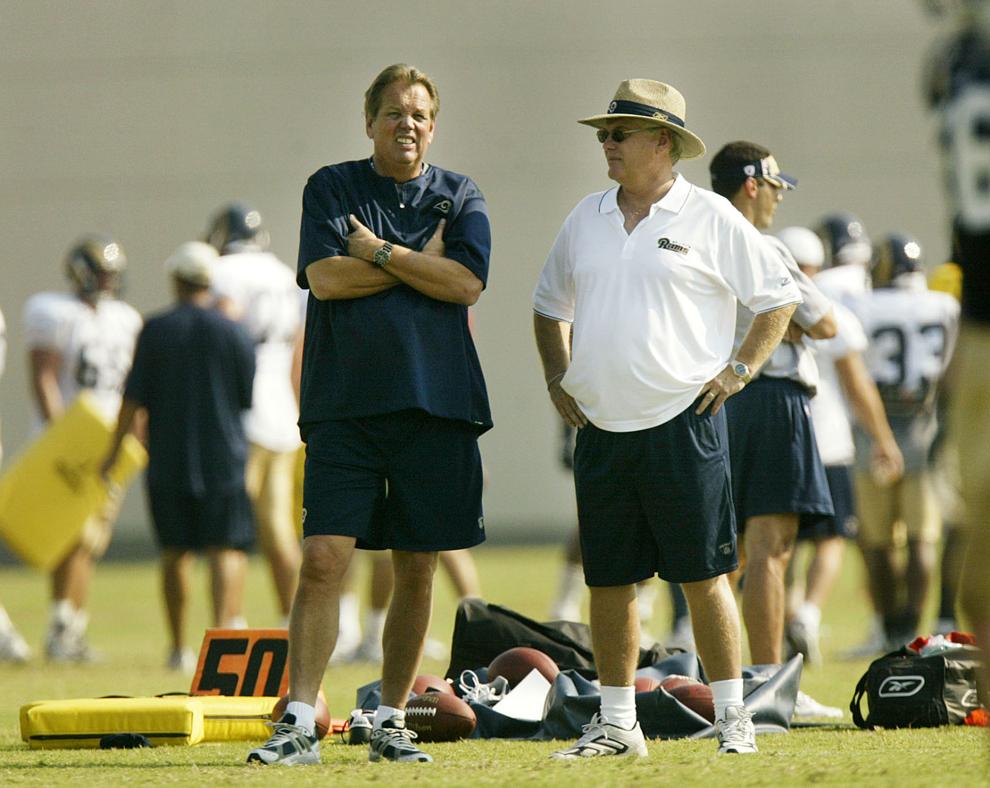 Charley Armey built the Super Bowl champion Rams, with the help of the John Shaw-engineered Marshall Faulk trade. Dick Vermeil coached up the team after making some critical staff changes. Zygmunt did his part as the franchise's negotiator and salary cap manager.
Then Zygmunt gained control of the football operation and offensive coordinator Mike Martz moved up to replace Vermeil as head coach. After a promising start, the Zygmunt/Martz team made personnel mistake after personnel mistake and the operation unraveled.
While the Rams did draft Steven Jackson on Zygmunt's watch, the team also wasted first-round picks on Damione Lewis, Robert Thomas, Jimmy Kennedy, Alex Barron and Tye Hill. Zygmunt lost his job after the Rams finished 2-13 in 2008, dooming hapless coach Scott Linehan along the way.
MARK SAUER, Blues president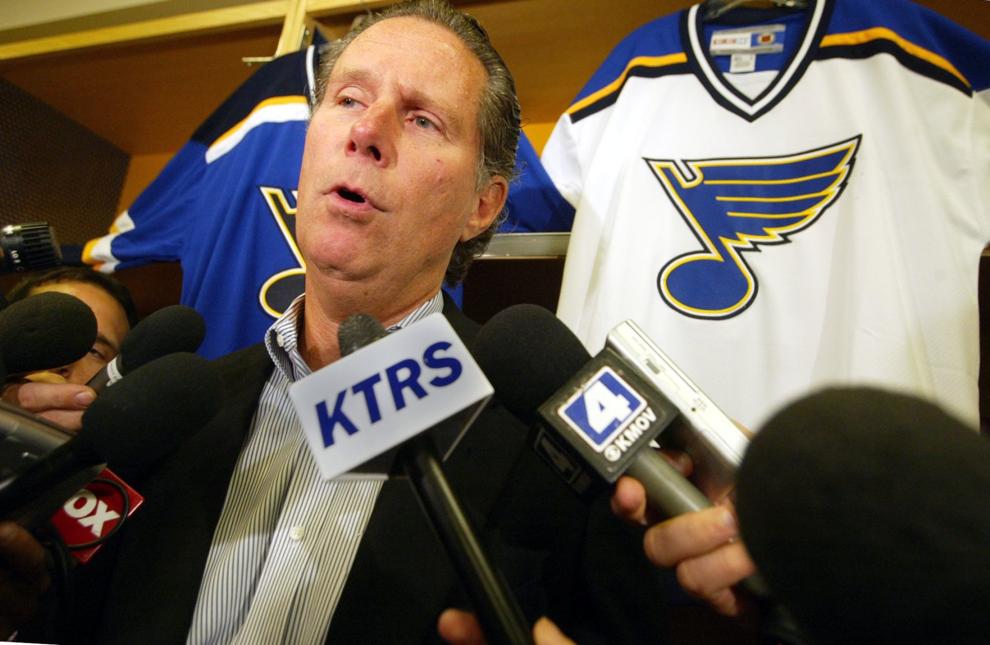 Sauer was convinced that hockey was doomed in St. Louis, just as he was previously convinced that baseball was doomed in Pittsburgh. He was wrong on both fronts, although both markets did struggle to support those sports as payroll inflation outstripped NHL and MLB revenue growth.
Such pessimism made Sauer perfectly qualified to tear down the Blues for owners Bill and Nancy Laurie after the NHL's 2004-05 work stoppage. They decided to bail on the sport after losing huge dollars on the Blues while also failing to secure a NBA team for St. Louis.
Sauer's asset-stripping — including the infamous Chris Pronger Trade — sent the team reeling to its 21-46-15 demise in 2005-06. He left rubble for successor John Davidson and the Dave Checketts ownership group.
BILLY DEVANEY, Rams general manager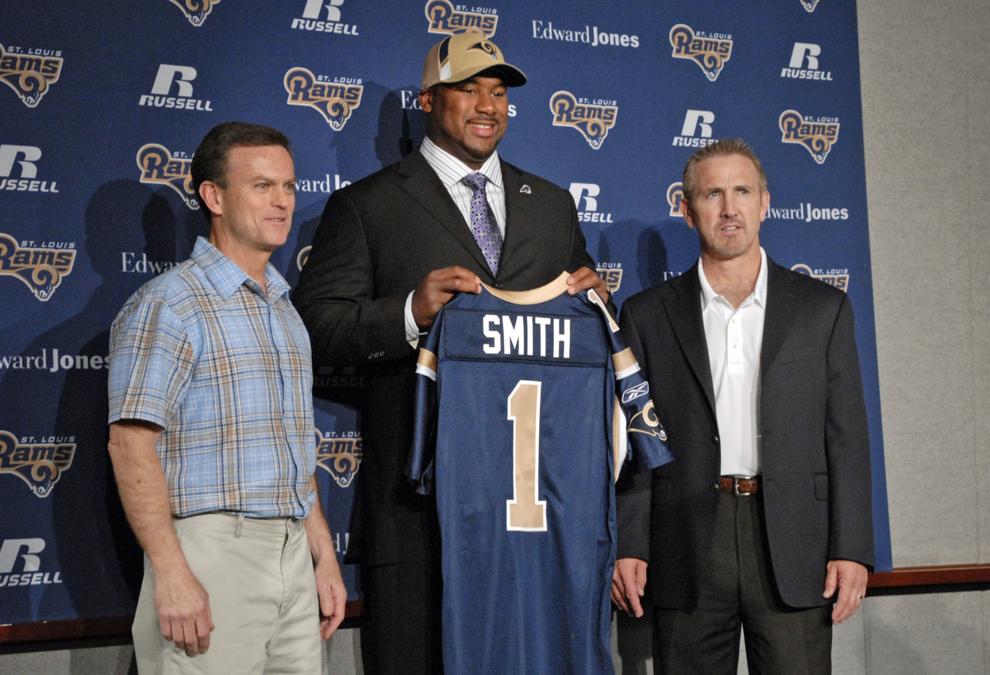 The Rams employed a lot of really nice people during their time here, but few were more pleasant than general manager Billy Devaney. He mingled easily with sponsors and fans. He cheerfully engaged the media and never ducked questions.
Unfortunately, like many other Rams executives over the years, he proved to be utterly incompetent. Devaney was badly overmatched after moving up from his personnel director role to replace Zygmunt.
The Rams recorded a 10-38 record on his watch as general manager. His signature move was drafting star-crossed quarterback Sam Bradford, who flashed potential before suffering a litany of career-marring injuries. His tenure ended after the Rams finished 2-14 in 2012 to close out the unfortunate Steve Spagnuolo Era.
CHRIS CORREA, Cardinals scouting director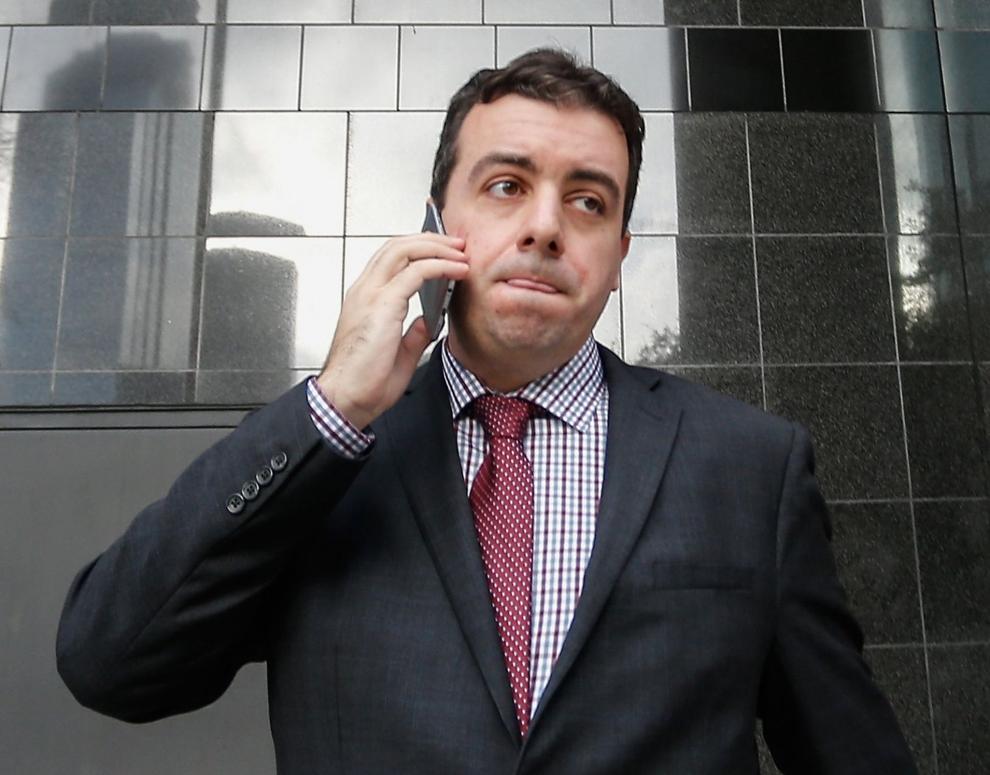 Correa was a rising star in the Cardinals front office, another analytics guru who climbed up the organizational chart. He ascended to scouting director and seemed destined for bigger things, perhaps the opportunity to run his own team as former Cardinals executive Jeff Luhnow is doing in Houston. He nailed his first draft, landing outfielder Harrison Bader, pitcher Jordan Hicks and shortstop Paul DeJong.
And then he got caught hacking into the Astros computer system. He rationalized the crime by claiming that former Cardinals employees took some of the franchise's proprietary data and algorithms with them to Houston. By getting into the Astros system, he believed he could prove that.
But Correa spent a lot of time exploring the Astros database for other intelligence. He violated federal law and he ended up in prison. The "Hackgate" scandal tarnished the Cardinals and ended Correa's promising baseball career.
KEVIN DEMOFF, Rams president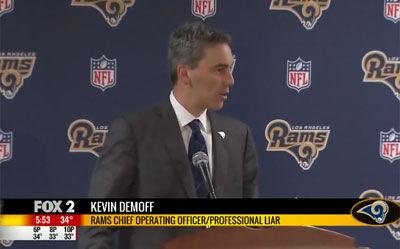 As Rams president during the team's final St. Louis days, Demoff proved equally inept on the business side and the football side. He ran off long-time sales, marketing and administrative employees from the franchise's Super Bowl days and allowed coach Jeff Fisher to produce perpetual mediocrity thing on the field.
Perhaps this wholesale failure was all part of owner Stan Kroenke's master plan. The 2012, '13, '14 and '15 Rams seasons brought numbing repetition: 7-8-1, 7-9, 6-10 and 7-9 finishes. Attendance at the Edward Jones Dome (aka "The Concrete Circle of Death") plunged to depressing levels and reduced the city's interest in stadium upgrades.
Demoff's buffoonery helped clear the path for the team's return to Los Angeles. Only then did he get around to dismissing Fisher and hiring a real coach.
MACK RHOADES, Mizzou athletics director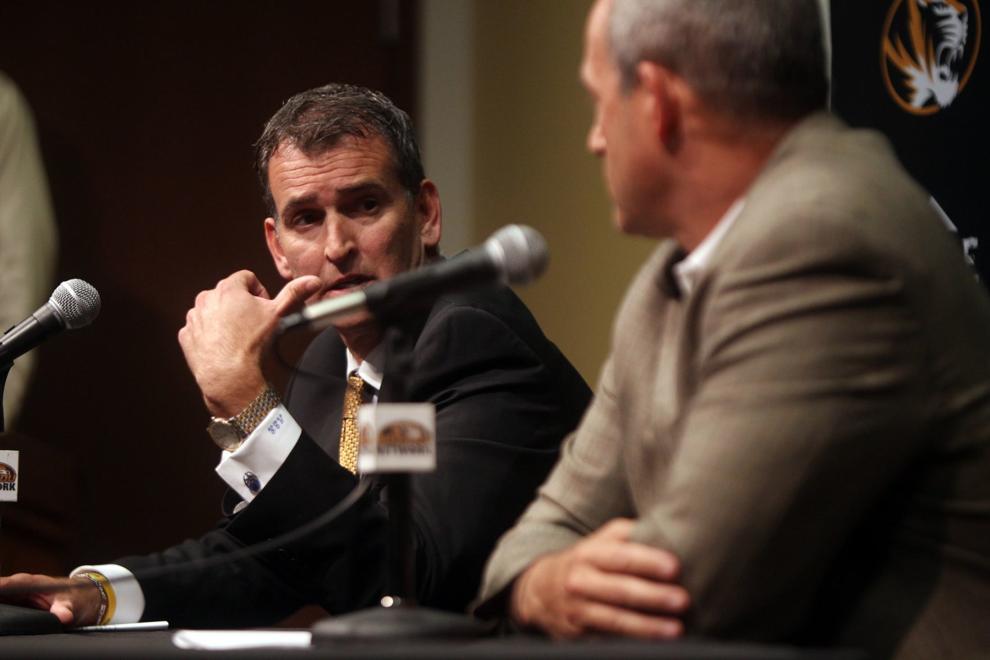 His 15 months at the University of Missouri's Director of Athletics were, well, memorable. On his watch the football team jumped right into the 2015 campus unrest, threatening to boycott a game against BYU in Kansas City. That left a permanent mark on some prominent boosters.
Football coach Gary Pinkel opted to retire, prompting Rhoades to promote defensive coordinator Barry Odom to head coach. That move paid off, as did he decision to replace baseball coach Tim Jamison with Steve Bieser in 2016.
But Rhoades did a miserable job of crisis management, which was underscored when members of the softball team clowned him with their protest supporting embattled coach Ehren Earleywine. With that controversy brewing and the basketball program tanking under haplass coach Kim Anderson, Rhoades bailed out of Boone County to become AD at scandal-prone Baylor.