MINNEAPOLIS — You may have seen it on social media Saturday afternoon. The Blues leaving their hotel in sub-zero temperatures and walking over to board the team bus ... in beachwear!
There was Ryan O'Reilly and Marco Scandella with open shirts — bare-chested. Scandella was carrying a cooler. David Perron, in T-shirts and shorts, had a beach towel draped over his shoulder. But the prize may go to Jake Walman. He had a winter scarf wrapped around his neck but was shirtless and in sandals.
Your St. Louis Blues. A couple of hours later, they took part in the coldest game played in NHL history. It was 10 degrees below in the third period of their 6-4 victory over the Minnesota Wild.
And yet they mocked the cold on the way to work.
"We knew it was a bold move," goalie Jordan Binnington said. "We kinda went all in and we had fun with it. We just figured when we were 50 years old looking back, are you gonna want to be getting off the bus in a suit? Or something funny like that?
"And we can laugh about it and have some good pictures to look at. I think O'Ry kind of came up with it if I remember correctly."
Jordan Kyrou, who shared the postgame podium with Binnington, interjected: "I think it might have been Buchy and Vladi, no?"
Meaning, the brainchild of Pavel Buchnevich and Vladimir Tarasenko. We may never know.
In any event, Saturday's Winter Classic was a day at the beach for the Blues. Pass the sunblock, and most of all, pass the puck. The Blues did plenty of that. And when they weren't passing it, they were putting it in the net.
Playing on the biggest stage of the regular season, budding star Kyrou had two goals and two assists — in the second period alone. The four points were the most for any player in an NHL outdoor game — and there have been 33 of them.
The Blues also got goals by Perron, Tarasenko, Ivan Barbashev and Torey Krug in improving to 19-9-5 and maintaining their first-place position in the Central Division.
Bolstered by the return of forwards Barbashev (COVID) and Oskar Sundqvist (COVID), as well as Buchnevich (non-COVID illness), the Blues had their most complete lineup since Thanksgiving. Keep in mind they also had four players return from injury Wednesday against Edmonton.
The reinforcements helped Saturday, as the Blues continued to abuse a Minnesota team (19-10-2) that has now lost five in a row. (The Blues went 6-1-1 against the Wild last season.)
"The one thing we talked about was the team that wants it more is gonna probably win this game," coach Craig Berube said. "I think with the cold and all the elements, it was important to have energy and emotion in the game.
"When you're playing in that kind of extreme weather, you gotta dig in. You gotta want it. I thought our guys did an excellent job playing north like we wanted to. Keeping it simple, especially the first two periods and really putting pressure on them. And that's what we did really well."
Things almost turned out differently. And we're not talking about the two third-period goals by the Wild that made things a little hairy down the stretch.
Rather, the wardrobe choice for the stroll to the bus at the team hotel and the walk off the bus at Target Field. Apparently it was the subject of much debate and discussion.
"We kind of had a few ideas," O'Reilly said. "It was kind of a last-minute — we didn't plan it that far ahead. We were kind of panicking a few days before of what we were going to do and we just kind of threw stuff in a group chat. It was either like lumberjacks or beachwear."
And apparently, the lumberjack faction was pretty strong.
"We had a vote on the board and it was a tight vote," Binnington said. "I actually ordered 30 lumberjack shirts two days prior before leaving. So if anyone needs a lumberjack shirt, I got a couple larges and XLs."
In the buildup to the Winter Classic, Berube wanted the players to enjoy their time in the Twin Cities with their families, who were flown here on a charter from St. Louis at the Blues' expense. The only caveat: Be focused for Friday's practice and Saturday's game.
"It's important to enjoy the family, enjoy the whole thing," Berube had said Friday. "It's a big deal. Again, when the puck drops tomorrow — it's business."
The Blues got the memo, and executed it well. This was true even though there was all kinds of hoopla around them once they arrived at the stadium. There was an on-the-field concert by country singer Thomas Rhett between the first and second periods. The introduction of the U.S. Olympics women's hockey team in between the second and third periods. And congrats to St. Louisan Jincy Dunne, who made the team.
There was some sort of lumberjack competition in what normally is the outfield at Target Field — home of baseball's Minnesota Twins. You know, with log sawing and such. There were fake life-size deer in the outfield, a fake (we think) ice-fishing demonstration, and six small rinks in center field that featured periodic youth hockey games — some of which took place during the NHL game.
The sellout crowd of 38,619 loved every minute.
Amid all this, the Blues went about their business. After a 1-1 first period, they basically put the game on, uh, ice with a five-goal second period.
Along the way, the Blues killed off all four Minnesota power plays, running their streak to 23 of 24 successful penalty kills over 10 games. The two third-period goals by the Wild made things interesting, even forcing Berube to call a timeout to rally the troops.
"The timeout was more to take the momentum away from them as much as possible," Berube said. "Settle our guys down, kinda regroup and start over again. (Minnesota) did a good job to come out in the third period and put us on our heels a little bit."
But the Blues were able to close it out and celebrate a Happy New Year. They don't play again until Jan. 5 in Pittsburgh.
Photos: Blues pull off thrilling 6-4 victory over Wild in Winter Classic
Blues pull off wild 6-4 win in Winter Classic
Blues and Wild face-off in Winter Classic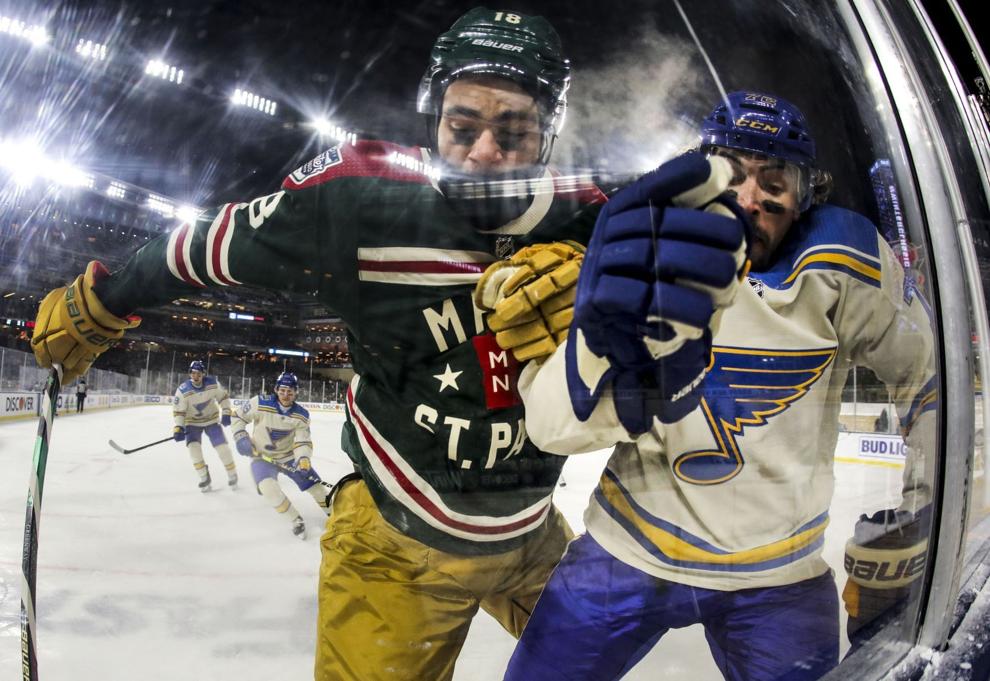 Blues and Wild face-off in Winter Classic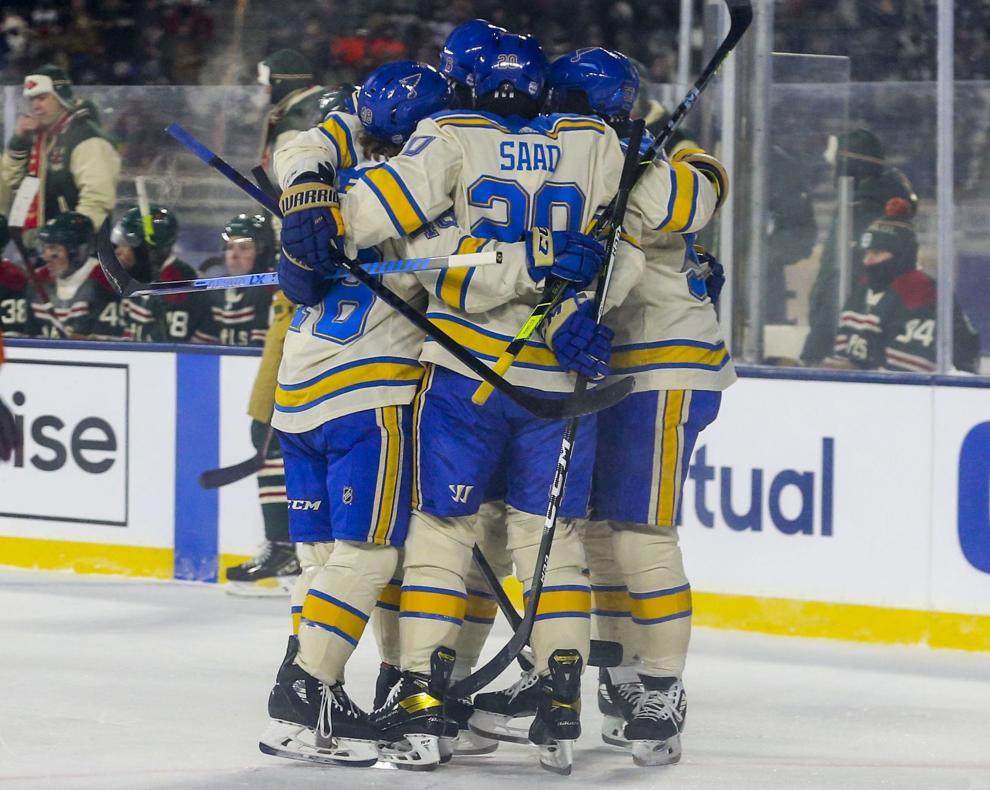 Blues pull off wild 6-4 win in Winter Classic
Blues and Wild face-off in Winter Classic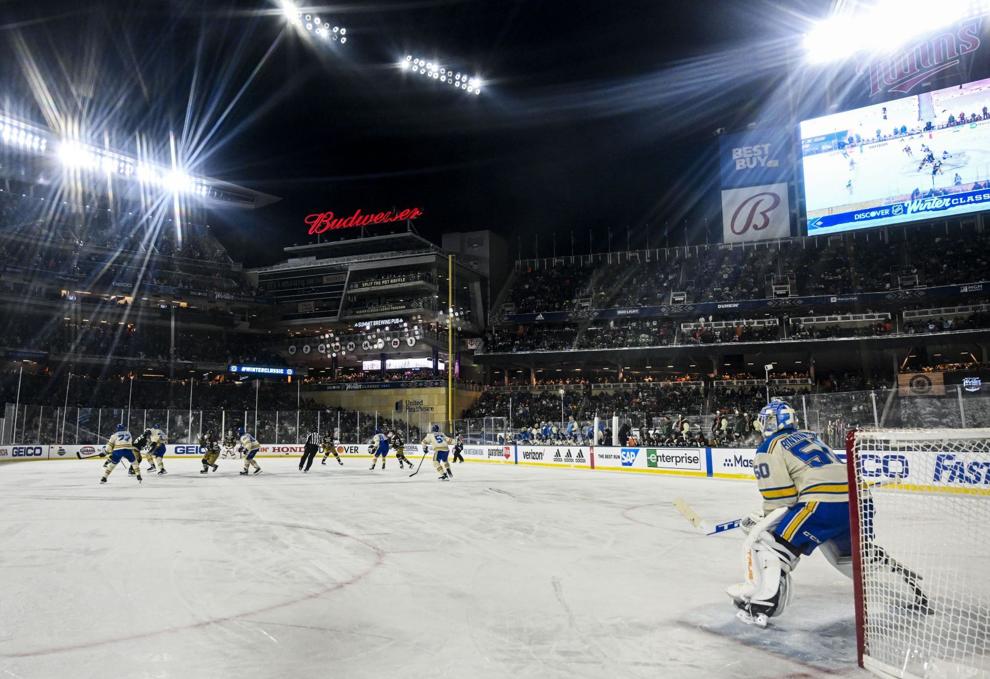 Blues and Wild face-off in Winter Classic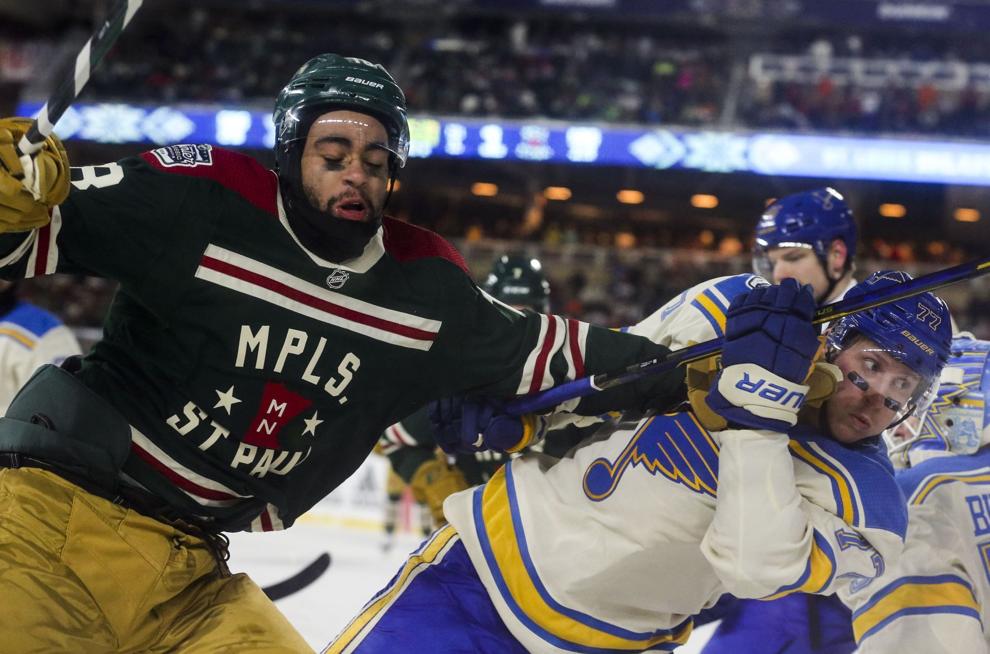 Fans brave the cold before Winter Classic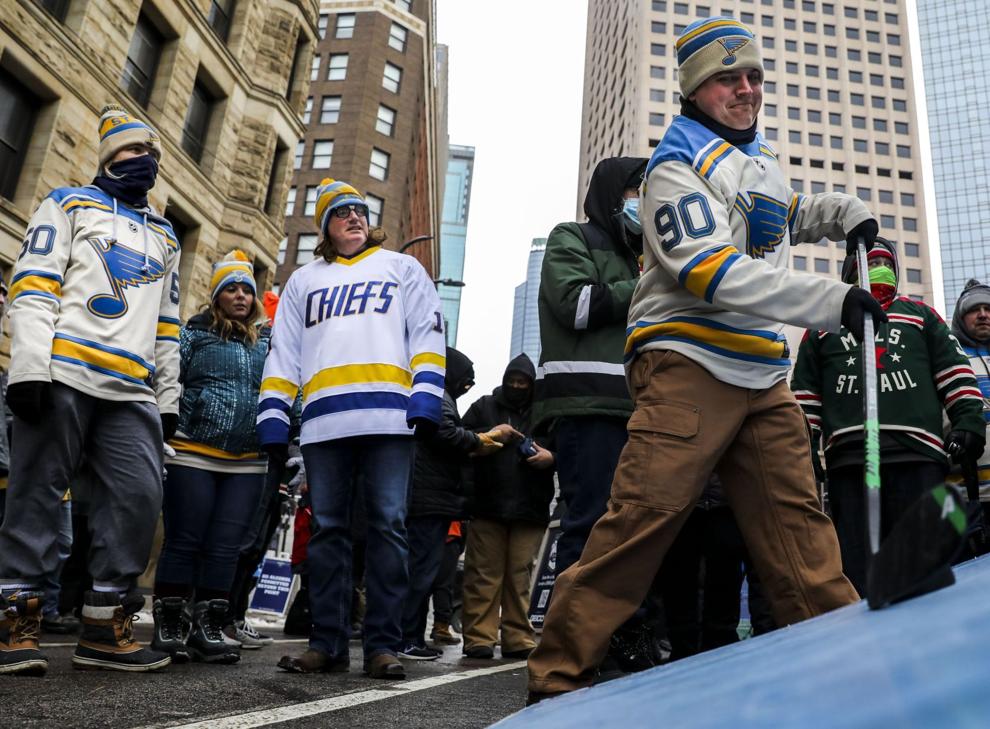 Fans brave the cold before Winter Classic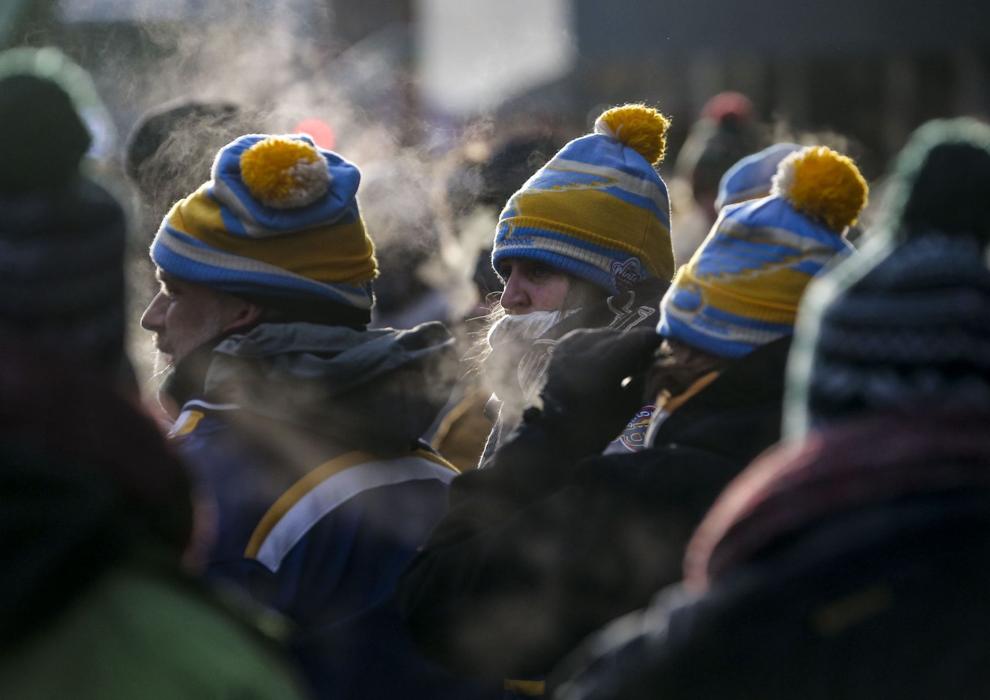 Blues and Wild face-off in Winter Classic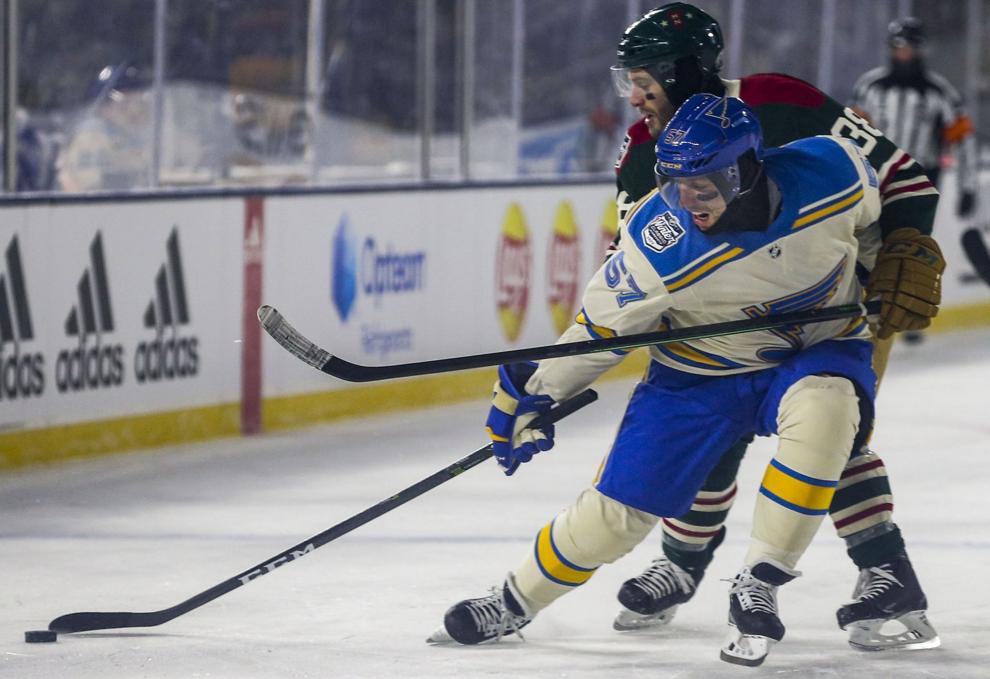 Fans brave the cold before Winter Classic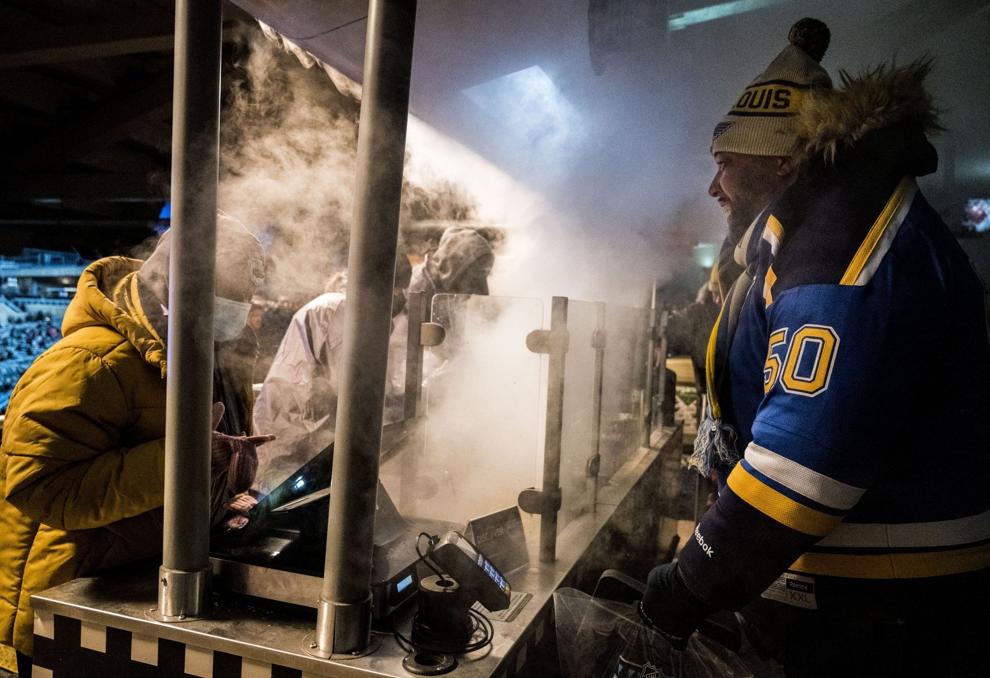 Blues and Wild face-off in Winter Classic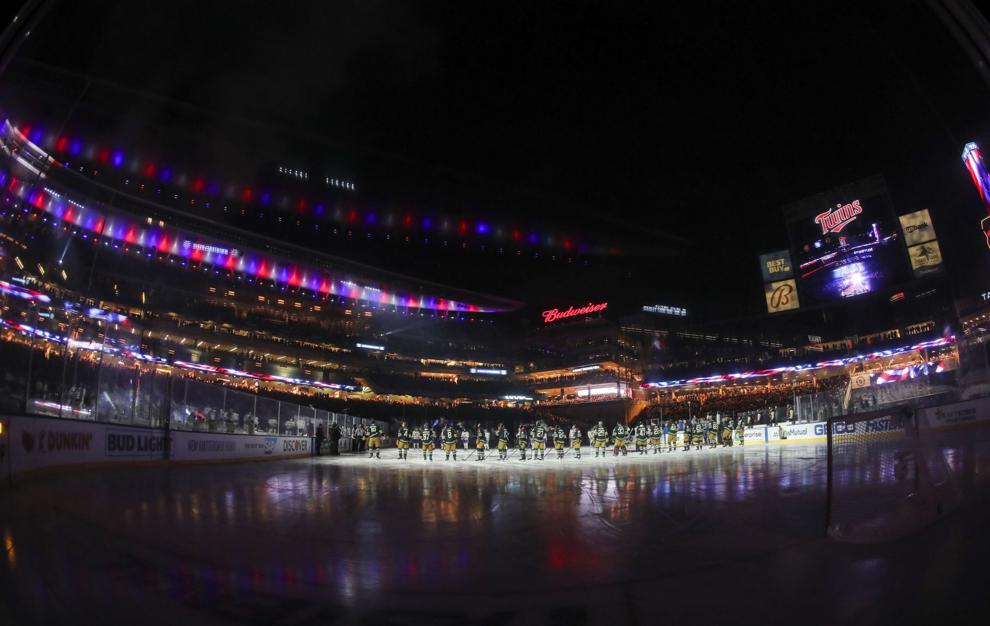 Blues and Wild face-off in Winter Classic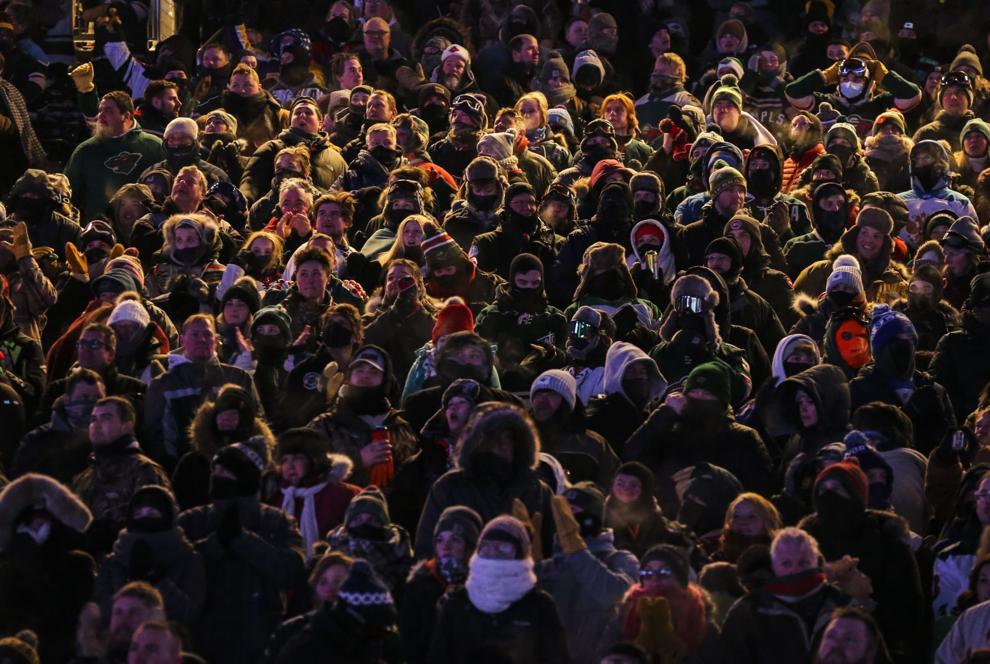 Fans brave the cold before Winter Classic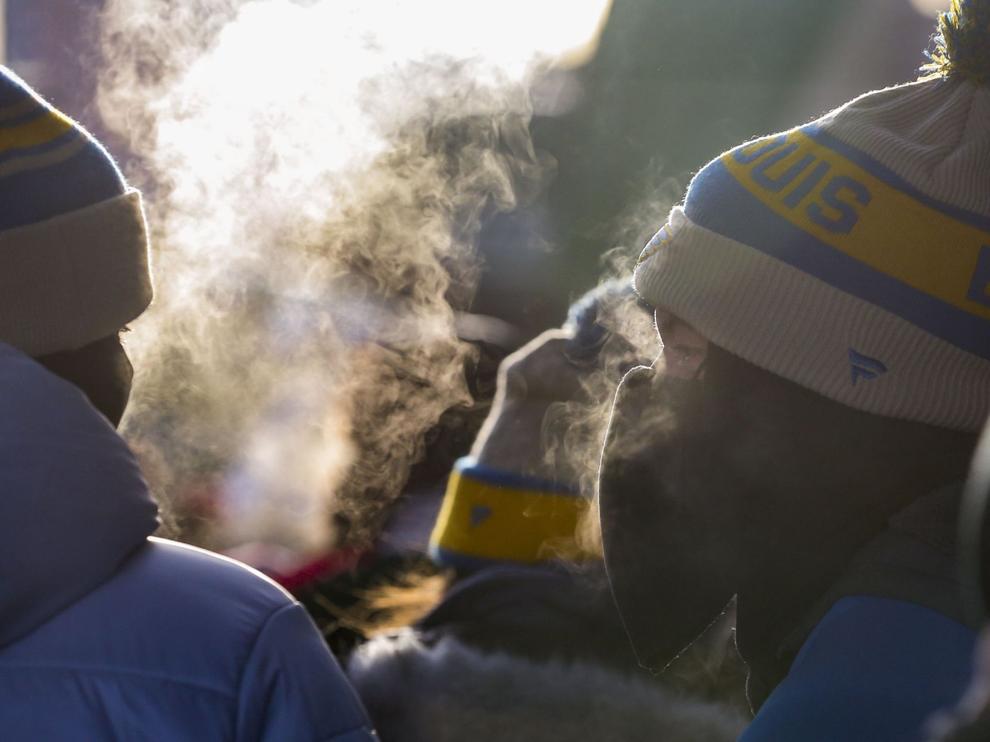 Fans brave the cold before Winter Classic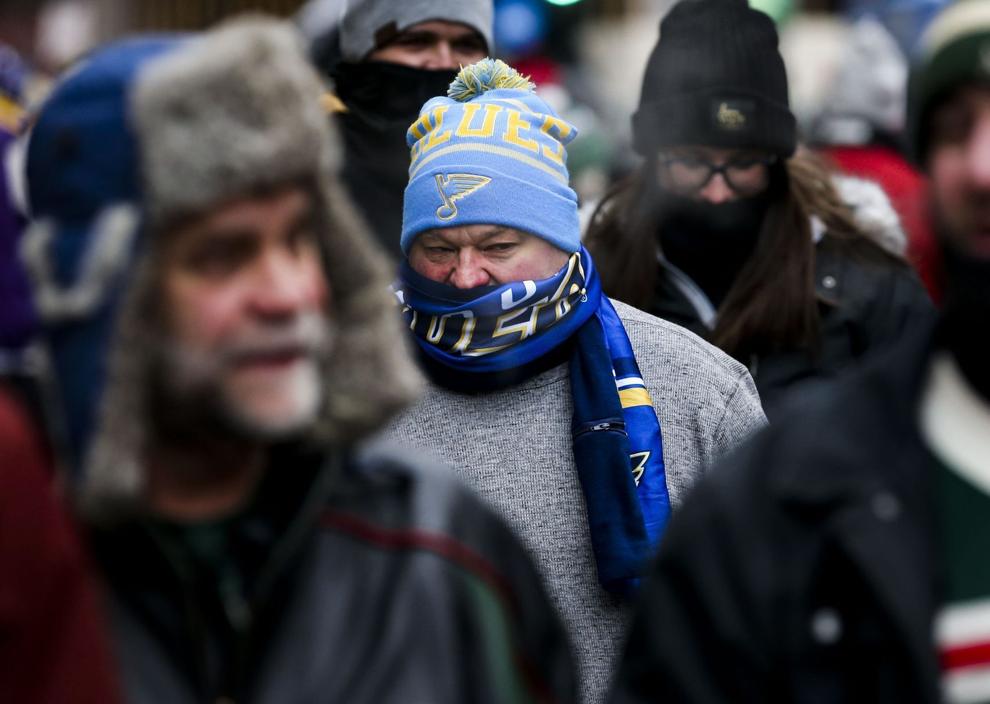 Fans brave the cold before Winter Classic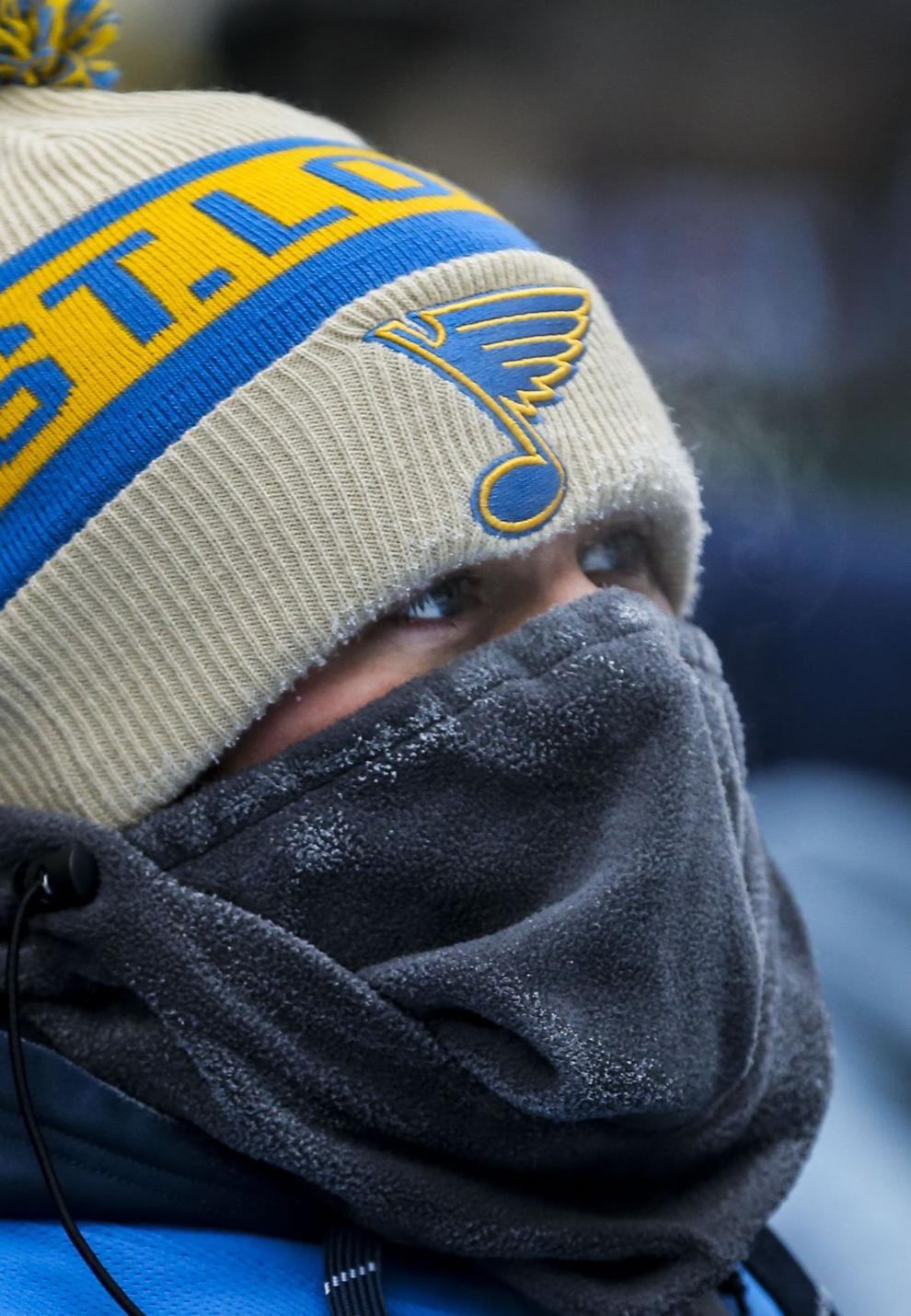 Fans brave the cold before Winter Classic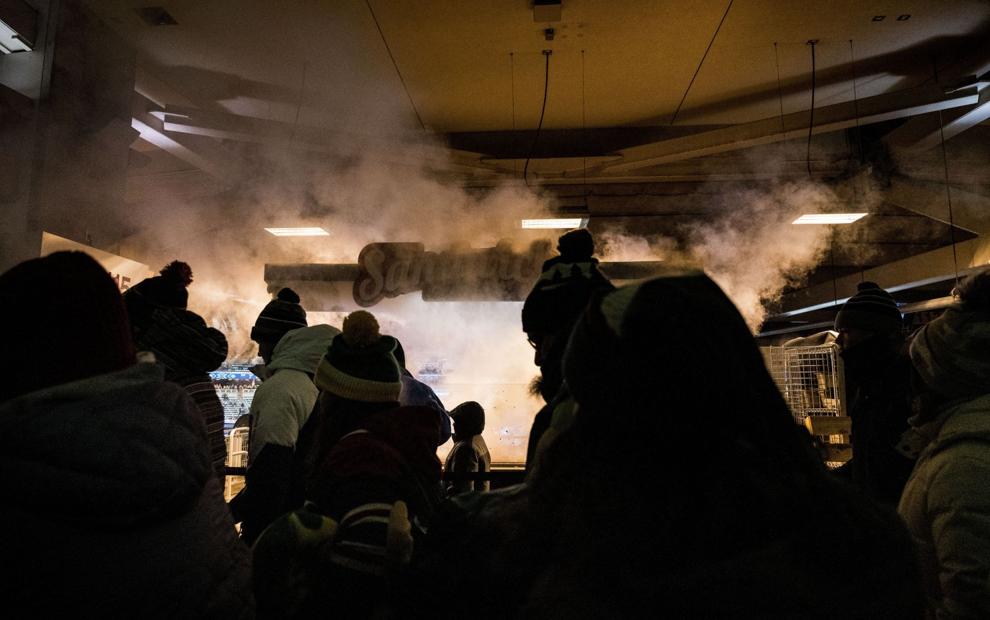 Blues and Wild face-off in Winter Classic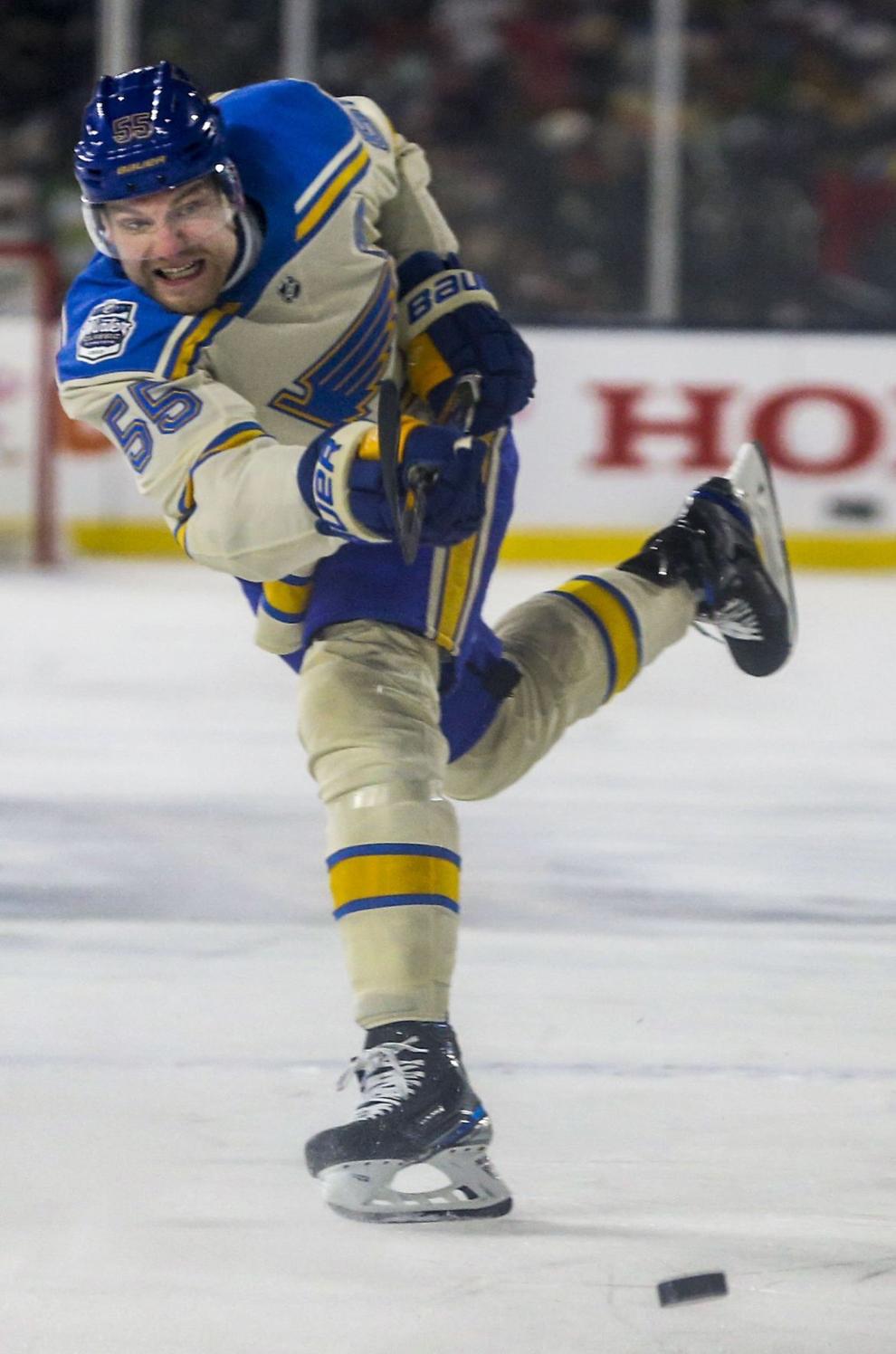 Fans brave the cold before Winter Classic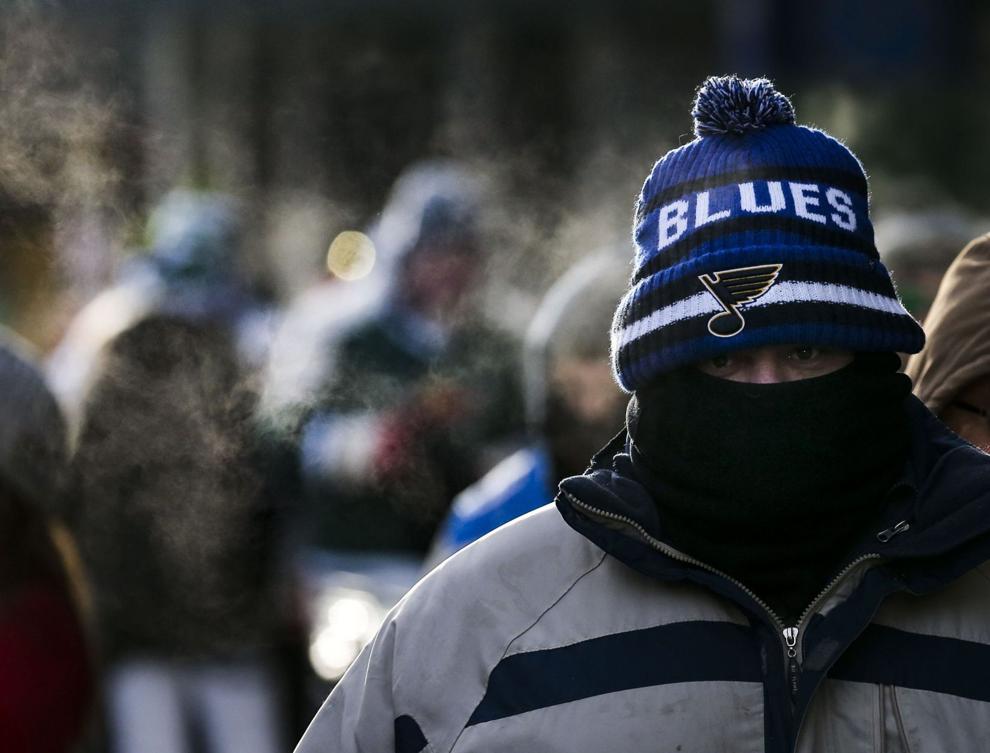 Fans brave the cold before Winter Classic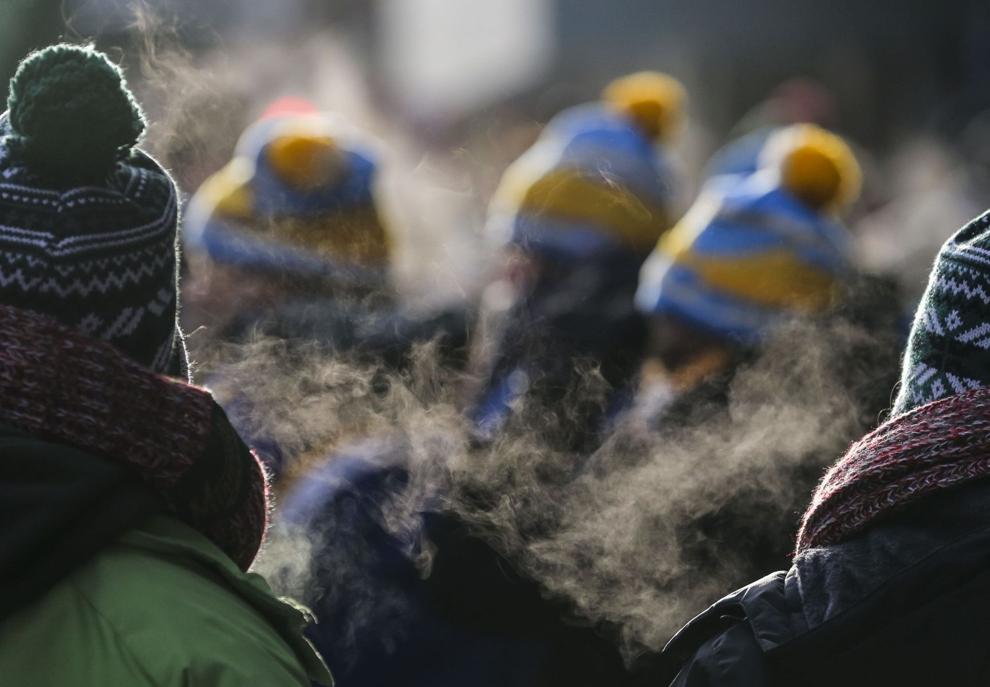 Fans brave the cold before Winter Classic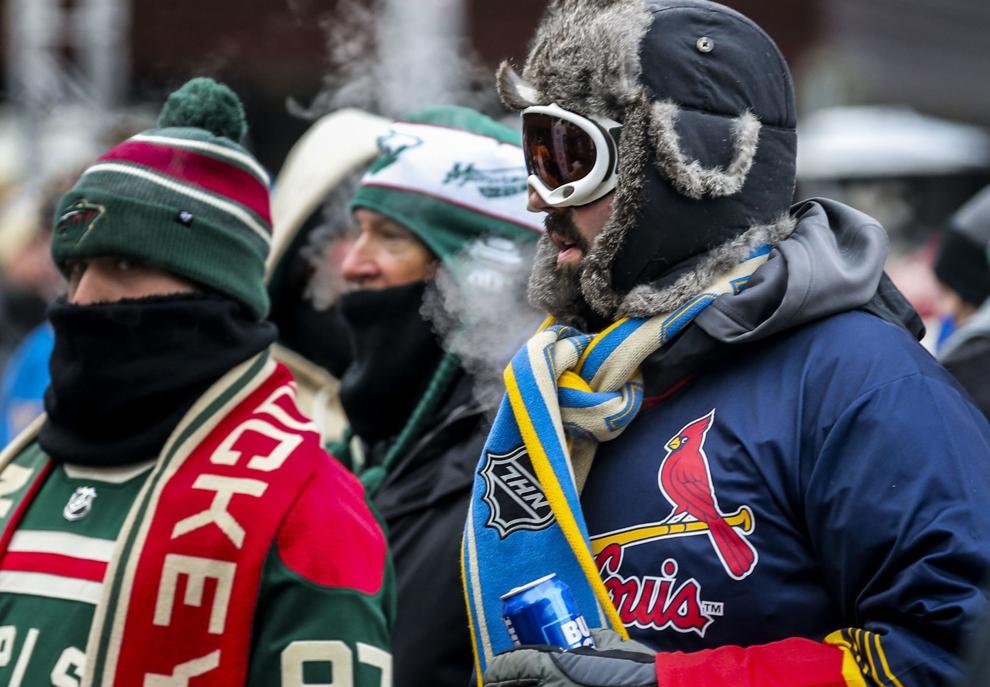 Fans brave the cold before Winter Classic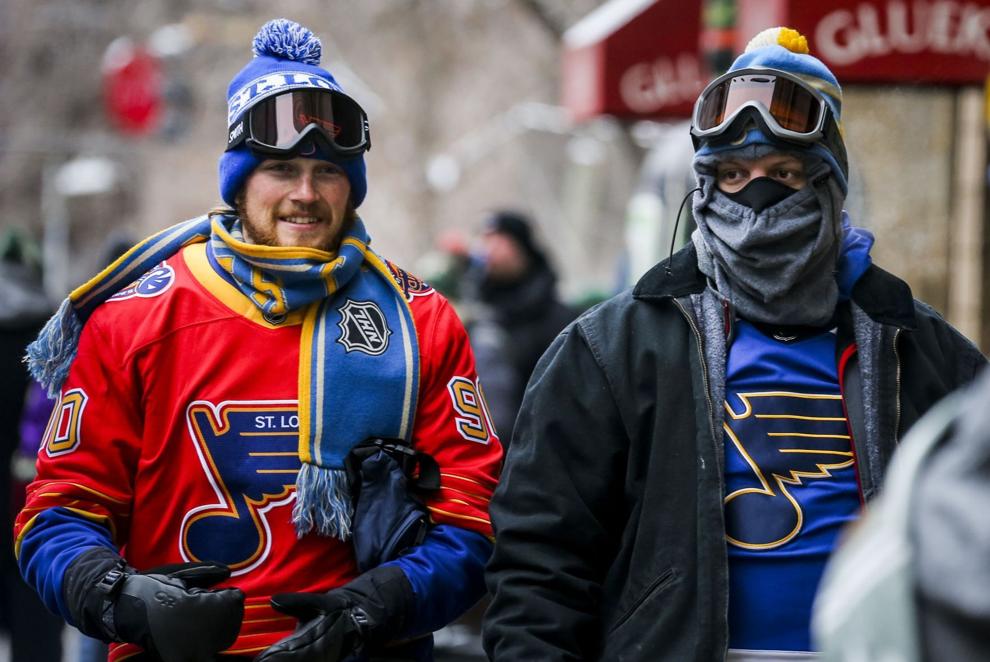 Blues pull off wild 6-4 win in Winter Classic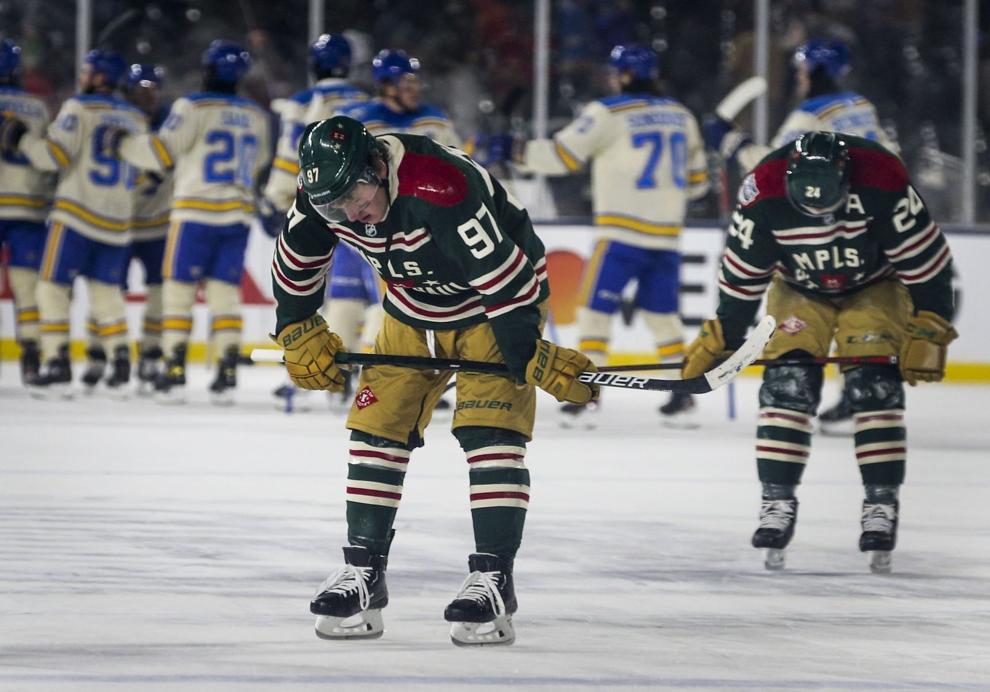 Blues pull off wild 6-4 win in Winter Classic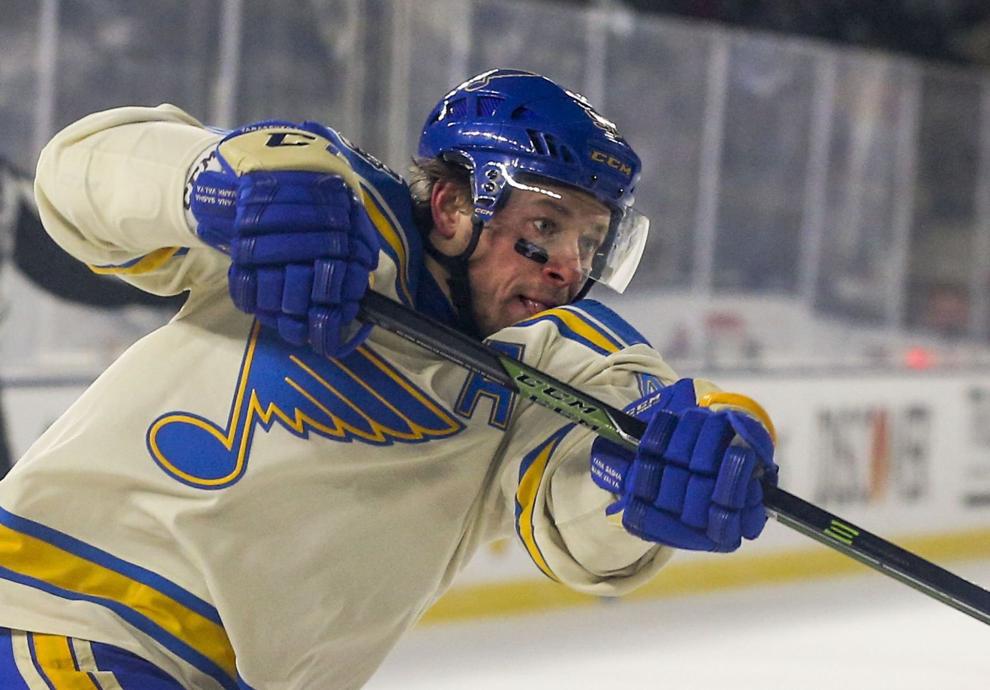 Blues pull off wild 6-4 win in Winter Classic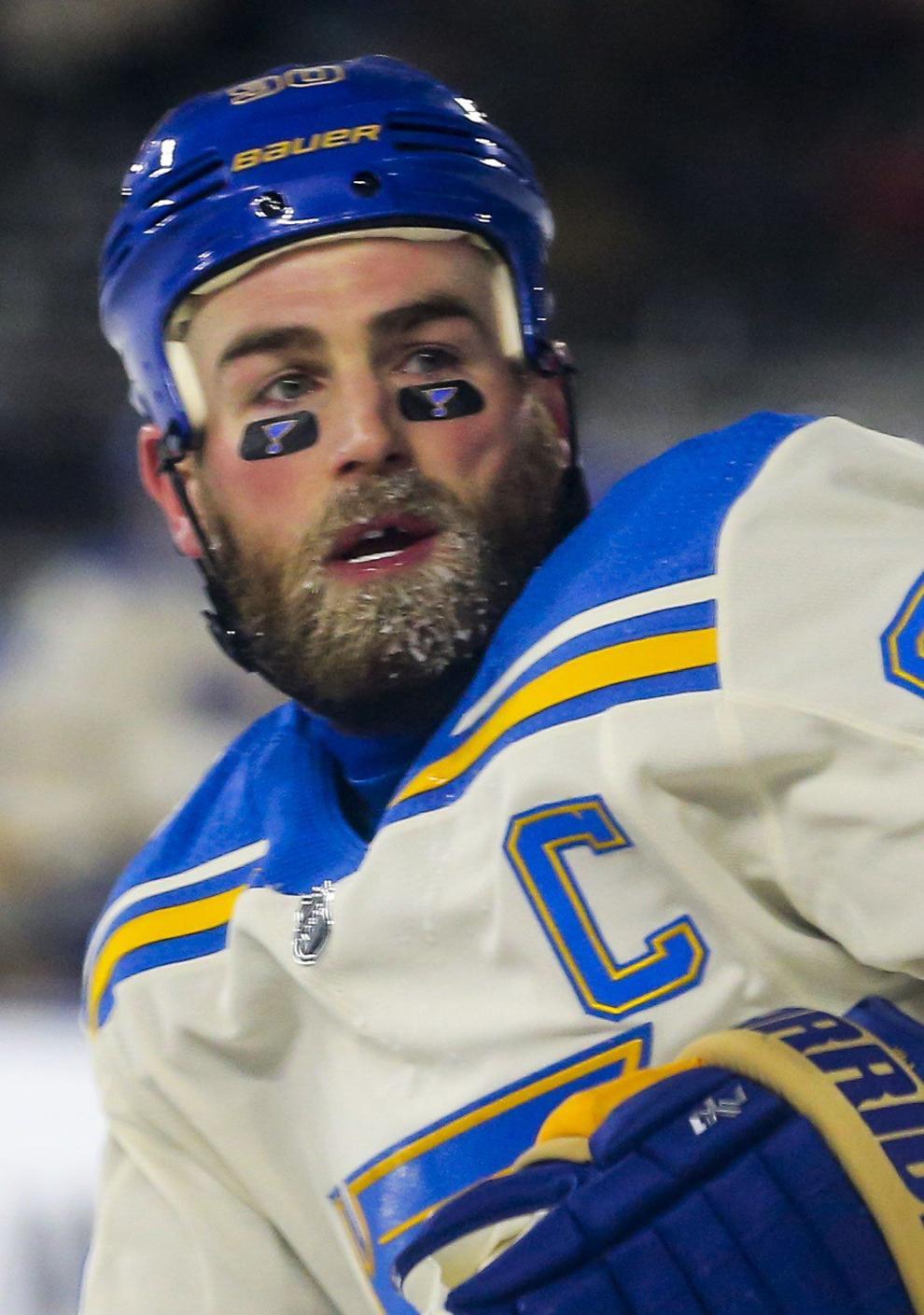 Blues pull off wild 6-4 win in Winter Classic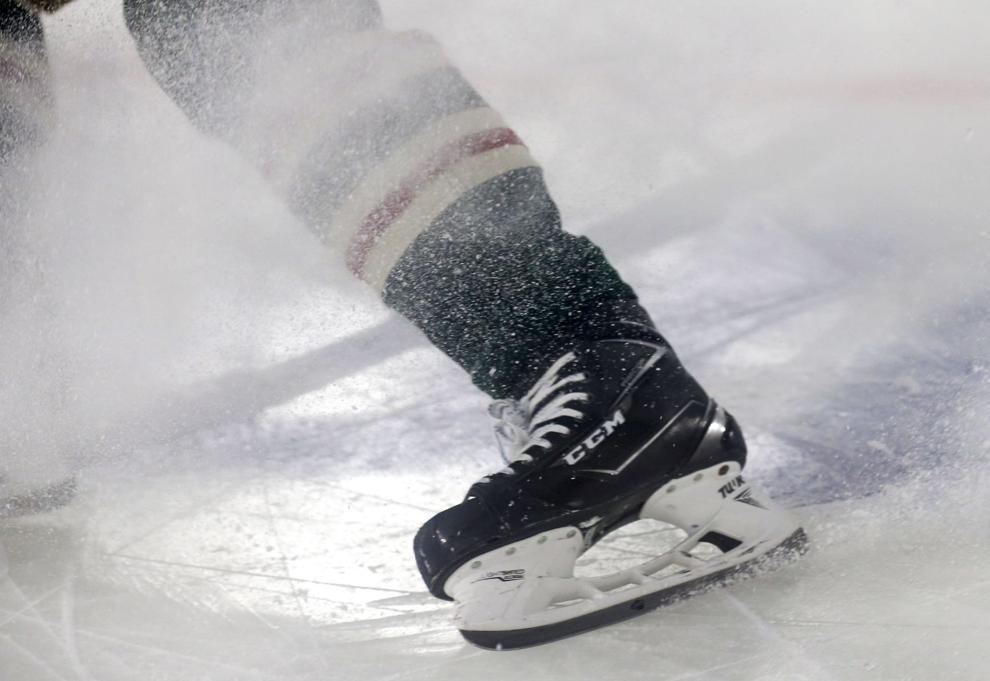 Blues pull off wild 6-4 win in Winter Classic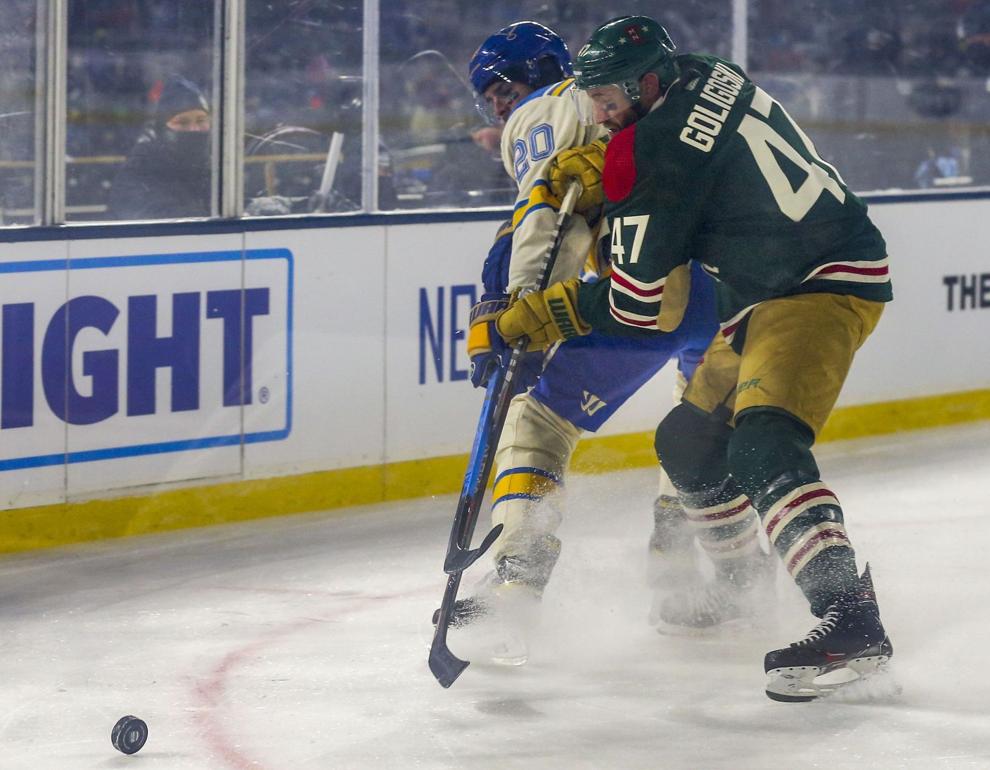 Blues and Wild face-off in Winter Classic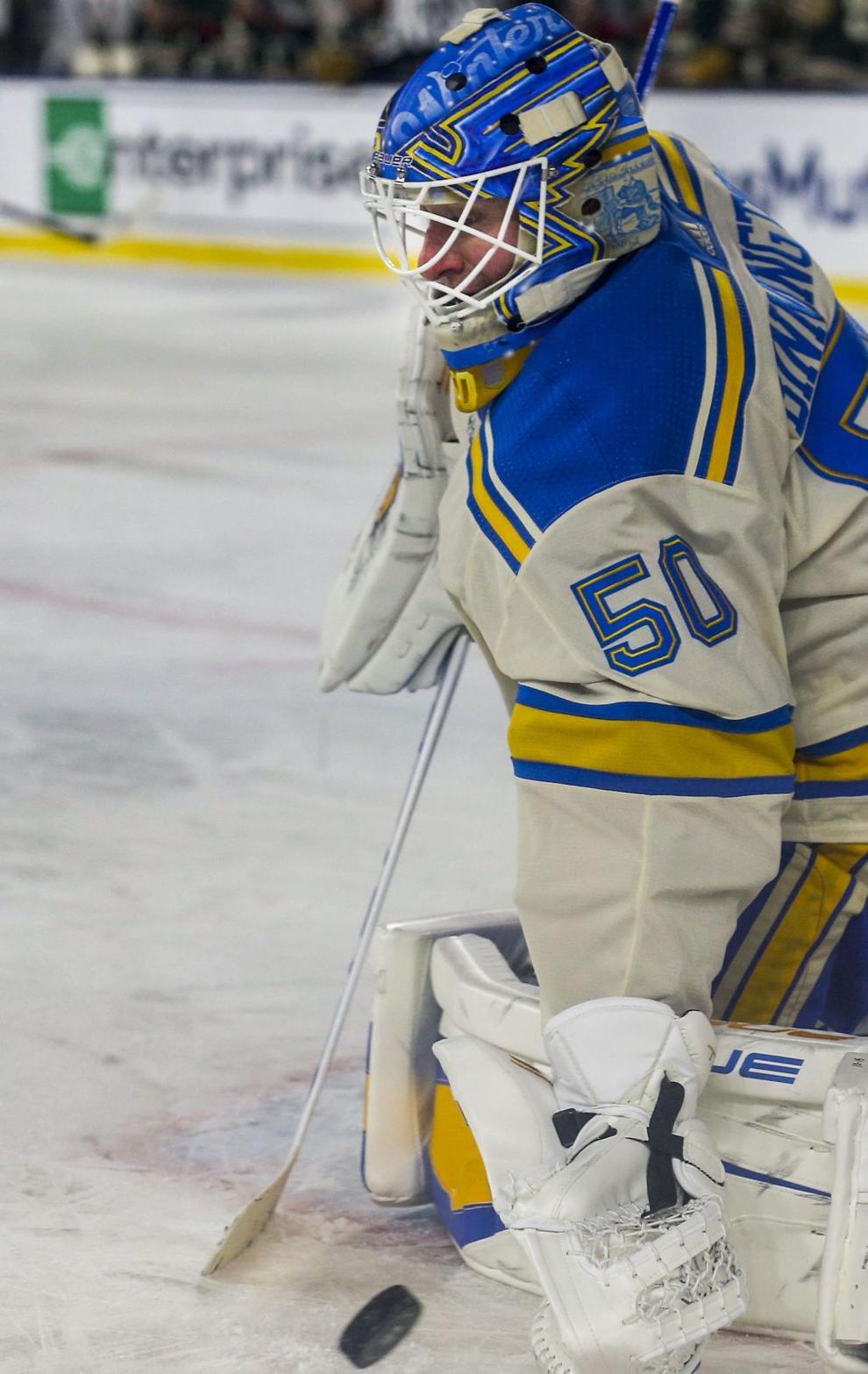 Blues and Wild face-off in Winter Classic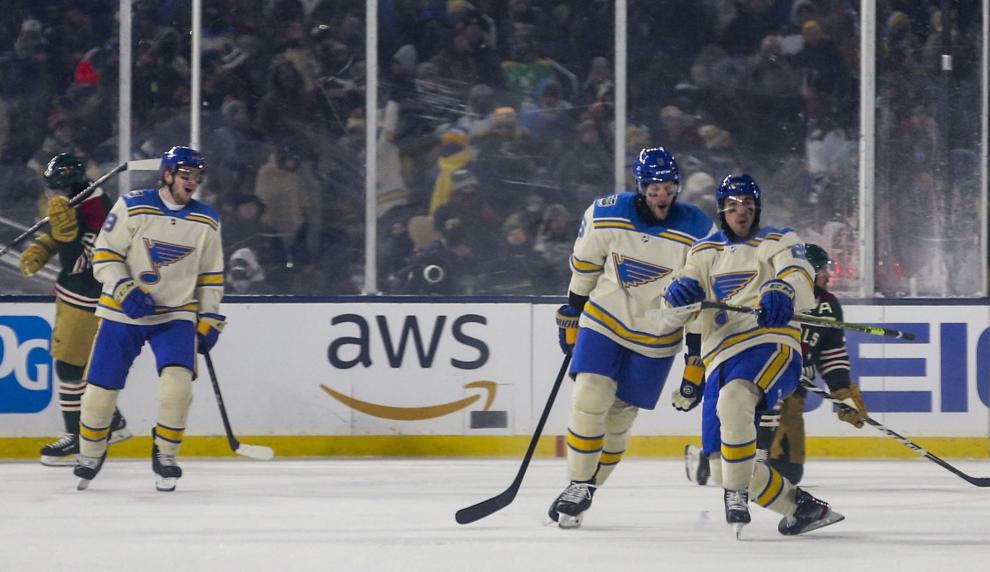 Blues and Wild face-off in Winter Classic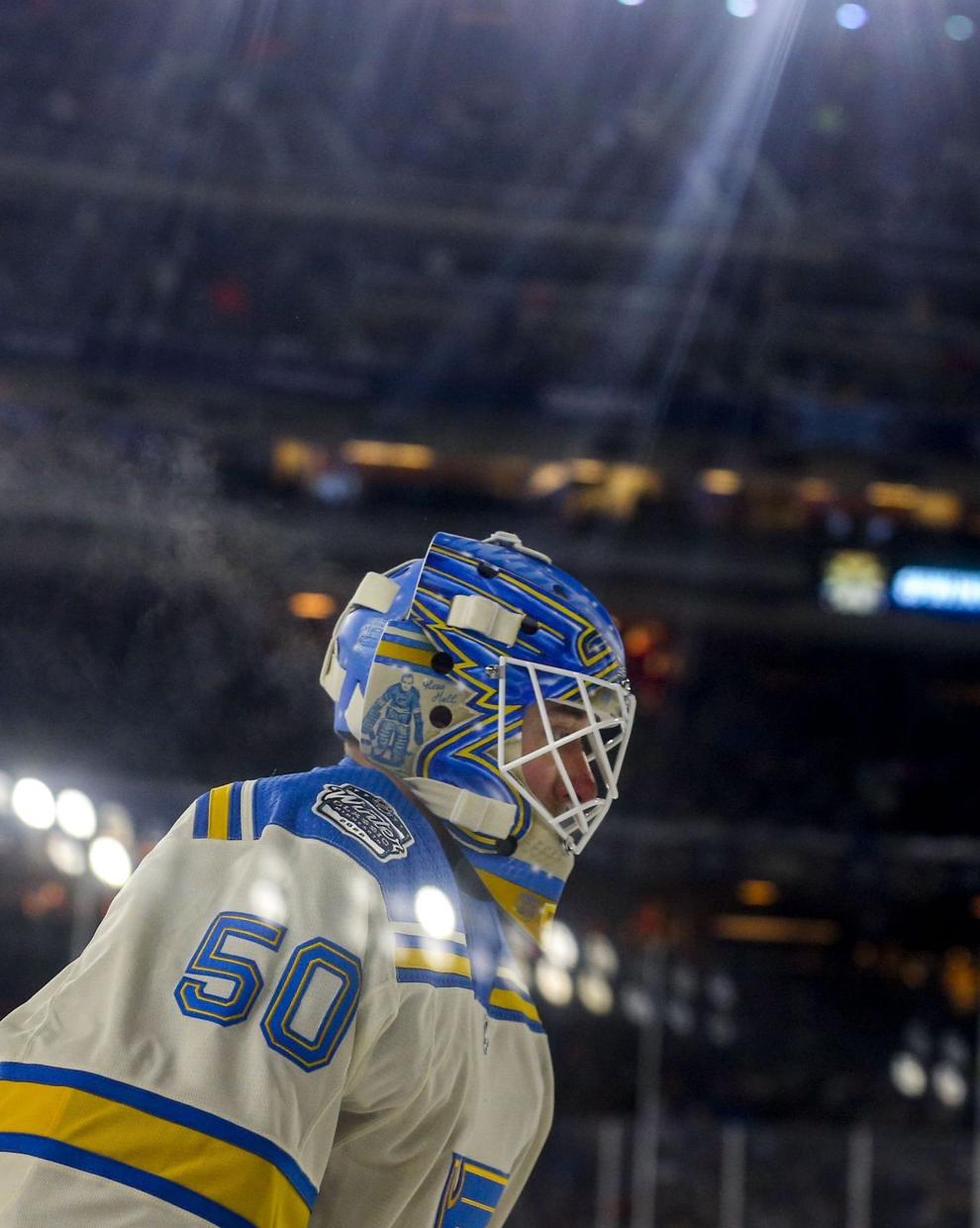 Blues and Wild face-off in Winter Classic