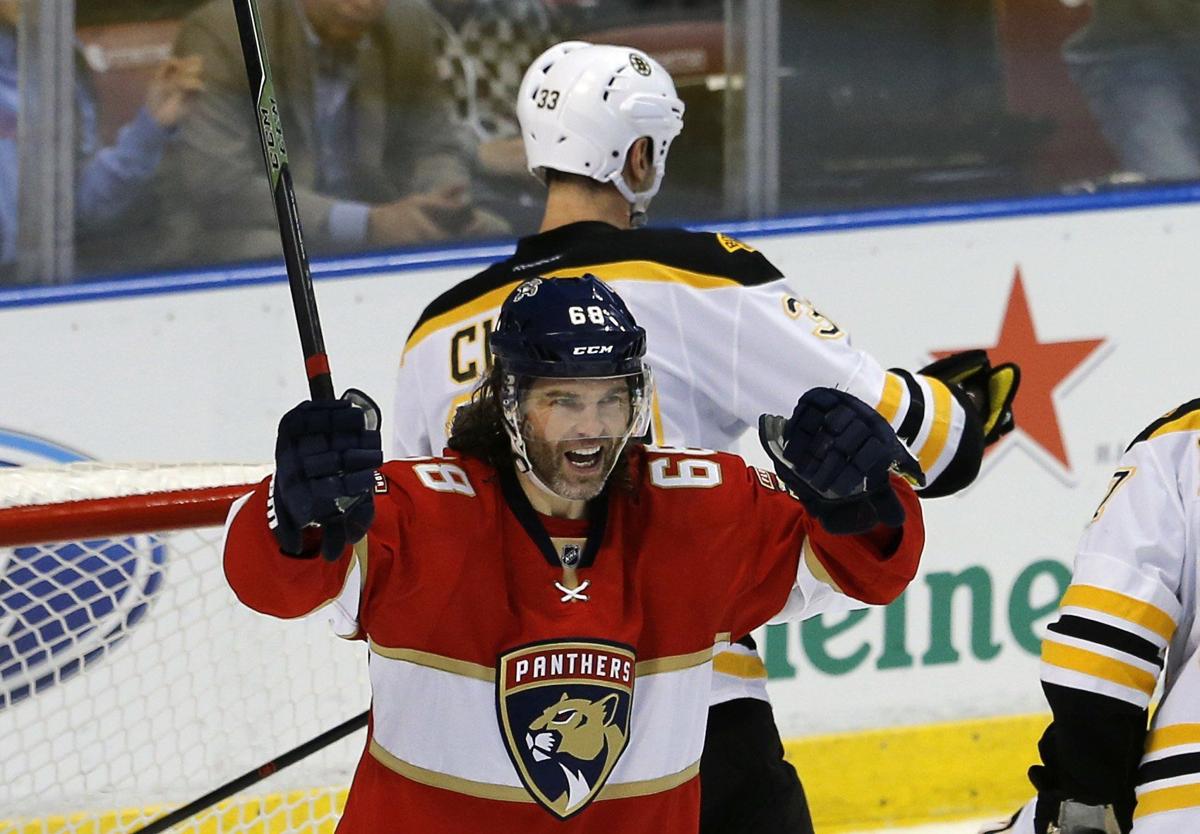 The Blues made a contract offer for Jaromir Jagr over the weekend, but were informed by Jagr's agent that the star forward would not be signing with St. Louis.
It appears that Calgary is the team of choice for Jagr, according to multiple reports. A rash of preseason injuries, most noticeably a season-ending recurrence of a left knee injury by forward Robby Fabbri, resulted in the Blues looking in Jagr's direction.
"Last week when the Fabbri news came down, I reached out to Jagr's agent, told him that we would like to talk to him," Blues general manager Doug Armstrong said Monday. "We spent the week chatting _ the agent and I _ and then on Saturday Marty (Brodeur) and I and Mike (Yeo) had a chat with Jaromir and the agent."
Martin Brodeur is the Blues assistant general manager. The Blues made an offer Saturday, according to Armstrong, but were informed Sunday night that Jagr was going in a different direction.
Jagr best days obviously are behind him _ he is a free agent at age 45, one year older than Yeo, the Blues coach. But Jagr still scores points, including 16 goals and 30 assists last season for the Florida Panthers. He currently ranks third on the NHL's regular-season career list for goals scored (765) and is second in points (1,914).
"All I can tell you is he played really well against us last year," Yeo said last week when asked about Jagr. "That's something I would have to watch a little bit more tape on. Consistently he's put up points. It's up to us as a staff to make sure we share our opinions with Doug and obviously Doug will talk to everybody else on his staff, but for me personally, Jaromir's a great player."