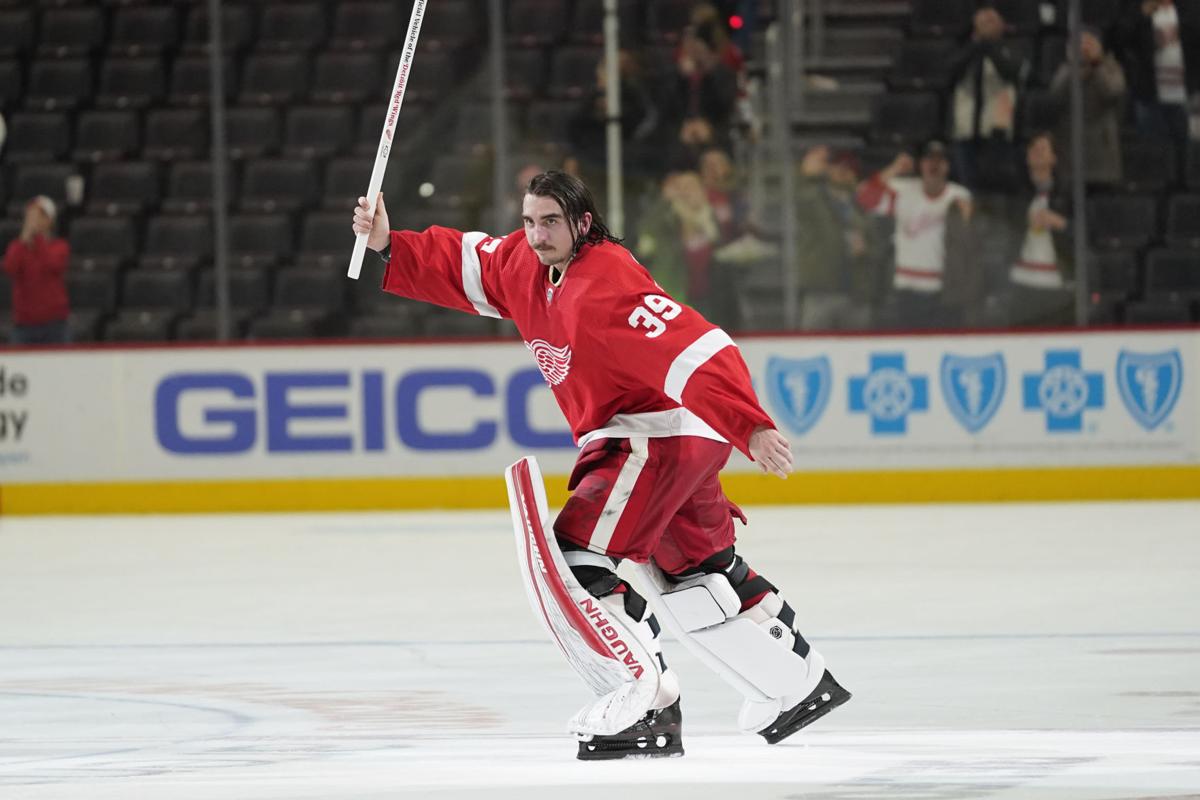 CHICAGO — Nearly a quarter of the way through the season, the Blues rank eighth in the NHL in scoring at 3.26 goals per game. As a point of reference, their 2018-19 Stanley Cup championship squad averaged 2.98.
But the lofty ranking this season is a bit misleading, given the fact that the Blues were averaging five goals per game during their 5-0-0 start. Things haven't been so rosy since then, in terms of both the won-lost record (5-7-2) or the goals per game (2.64).
In half of the 14 games during the current 5-7-2 stretch, the Blues have scored two goals or fewer. And when scoring two or fewer, they're 1-5-1 with the only win a 1-0 triumph over Chicago on Oct. 30. The same Blackhawks that the Blues take on in a 2:30 matinee Friday at United Center.
The inconsistent scoring is one of the reasons why the team has had spotty results lately. With the team's entire roster now basically healthy, logic says the goals will come because there are too many proven scorers on the ice.
That wasn't the case in Wednesday's 4-2 loss to the Detroit Red Wings, but it was basically a case of running into a hot goalie in Alex Nedeljkovic who stopped 35 of 37 shots — several in pretty amazing fashion.
That explains why coach Craig Berube didn't seem overly stressed out by the defeat. He figures the goals will come.
"They will," he said after that game. "You run into games like this throughout the season. You throw everything at the goalie and it doesn't go in enough, you wind up on the wrong side of it. We just gotta stay focused."
One of those highlight-reel saves by Nedeljkovic came on a Ryan O'Reilly backhand on a breakaway with 1:58 left in the second period.
"The 'chase' defender got a little piece of my stick on the way by," O'Reilly said. "It wasn't a great play by me. I'm still fighting my hands. I had some opportunities to make plays or score goals. Just fighting the puck right now.
"Disappointing because there's opportunities there, just not the result. So it's frustrating. I want to contribute more and I'm not right now."
But like Berube, O'Reilly isn't panicking.
"It's all right," O'Reilly said. "We're doing some good things. Guys are working for each other. You can see out there when we're connected how we generate momentum and possession and support each other — there was good hockey being played at times.
"It's just getting that extra little thing that we have to figure out and find within our group."
Schenn's returnThe Blues' Brayden Schenn's first game since Nov. 4 was relatively uneventful Wednesday in Detroit. He had 15 minutes 12 seconds of ice time, with 2:02 of that total coming on the power play. He had three shots on goal and won five of 11 faceoffs, centering a line that had Brandon Saad on left wing and Jordan Kyrou on right wing.
"He was OK," Berube said. "He's been out a while. It's gonna take a bit."
But make no mistake, the Blues are glad to see one of their foundation pieces back in the lineup
"His presence on the ice is huge," O'Reilly said. "He's a guy that does everything. He's physical, works so hard, makes great plays. It's so nice to see him back. It's tough. He's missed a lot of hockey, and it's tough to jump back in and just take over. But he looked good and he's only gonna get better.
"Even in the room, too, he's such a good voice for us, such a good leader as well, that it just helps with the energy and guys being vocal in the room."
Blue notesAt plus-1, rookie defenseman Scott Perunovich was the only Blue in the plus category in goal differential Wednesday. He registered his second assist as an NHL player and logged 19:38 of ice time — a high for his five games in the big leagues.
• In just his third start of the season, Ville Husso wasn't as sharp as he'd been in his two earlier games, stopping 19 of 22 shots. But he still gave the Blues a chance to win. For the season, he's 2-1-0 with a 1.35 goals-against average and .952 save percentage.
• Saad and David Perron enter Friday's game with four-game point streaks. Saad has four goals and one assist in that span; Perron has one goal and five assists.