BOSTON — Robert Thomas was one of three Blues players not on the ice for practice on Tuesday, and he's the one whose status for Game 7 of the Stanley Cup Final is up in the air.
While coach Craig Berube said Thomas and the other two who did not participate, Vladimir Tarasenko and Tyler Bozak, were fine and would be available Wednesday, Berube wouldn't commit to Thomas being in the lineup. He said that would be decided on Wednesday.
Thomas missed four games because of a wrist injury before returning for Game 6 on Sunday. While Berube said struggles were to be expected in his first game back, Thomas had no points and no shot attempts and was a minus-2 in plus-minus.
Sammy Blais, who played in Ivan Barbashev's spot on the fourth line in Game 6, skated in Thomas' usual spot in practice on Tuesday. Zach Sanford remained in his spot on Ryan O'Reilly's line, so it looks as if the choice will be between Blais and Thomas for a place in the game.
While Thomas has had an excellent rookie season — nine goals and 24 assists — and his line with Tyler Bozak and Pat Maroon has been essential in the team maintaining offensive zone time, Thomas has just one goal and five assists in 21 playoff games. His injury, which kept him from practice but not playing, has slowed him.
'BARBIE' IS BACK
Barbashev will be back in his spot on the fourth line for Game 7, a move welcomed by all corners of the Blues. Watching Game 6 was not easy for him.
"It hurts," he said. "The team has a chance to win the Stanley Cup that day, and you just don't have a chance to play it because you got suspended. It hurts. It was tough to watch it from up there. I just want to go down there (on the ice) and help the team. (The suspension decision) was 50-50. I don't think the hit was suspendable, but I can't do anything. They decided it was a suspension, so I'll take the suspension because there's nothing I can do."
While Barbashev watched the game from the press box, Cardinals catcher Yadier Molina watched the game from a suite at Enterprise Center, wearing a Barbashev jersey.
"That's actually amazing," Barbashev said. "Just support from the city that I got after suspension. Just great. I was really excited to see it. . . . It's a pretty good moment for me."
Barbashev said he plans to buy a Molina jersey.
JOINED IN PROGRESS
If the Blues win the Stanley Cup, Craig Berube will be the seventh coach to have taken over in midseason and take his team to the NHL's championship.
He'd be the fourth coach to do it in the past 11 seasons, which might give general managers more incentive to spur their team on with an in-season change. The most recent team to do it was the 2015-16 Penguins, who fired Mike Johnston and replaced him with Mike Sullivan.
Also on the list is Larry Robinson, who took over in New Jersey with eight games to go in the 1999-2000 regular season. Robinson now has the title of senior consultant to hockey operations with the Blues, and a Blues win would make him part of his 10th Stanley Cup winner — six as a player, one as a head coach and two as an assistant coach.
In his current capacity, Robinson works throughout the team. During games, he watches from the press box and confers with coaches between periods. Robinson was a Hall of Fame defenseman with Montreal in his playing days, and Blues defensemen turn to him often.
"He's a pretty big presence," defenseman Jay Bouwmeester said. "He's obviously done pretty much anything you can do, as far as the NHL is concerned. I think some of the younger guys, when he first came, weren't too familiar with his history. He's just a good sounding board, all his experience. He's done it as a player, as a coach. He just has a wealth of knowledge that you can dig into any time you want. He's a really nice man, so he's easy to talk to. You'd be hard pressed to find anyone who's had more success at this level."
NOTES
Boston defenseman Matt Grzelcyk skated in a red non-contact jersey on Tuesday, making him an unlikely participant in Game 7. … This will be the 14th Game 7 of Boston defenseman Zdeno Chara's career, setting an NHL record. He's 6-7 so far in those games. No one on the Blues has played more than four. ... The Stanley Cup Final will be the first Game 7 in Boston since the Celtics beat the Lakers for the NBA crown at the old Garden on June 12, 1984. … Along with Larry Robinson's nine Stanley Cups and Oskar Sundqvist's two (though he never got in a game for Pittsburgh in either Final), Blues assistant equipment manager Rich Matthews has won two Cups, with Dallas in 1999 and New Jersey in 2003. This is his sixth Stanley Cup Final.
Blues practice at the TD Garden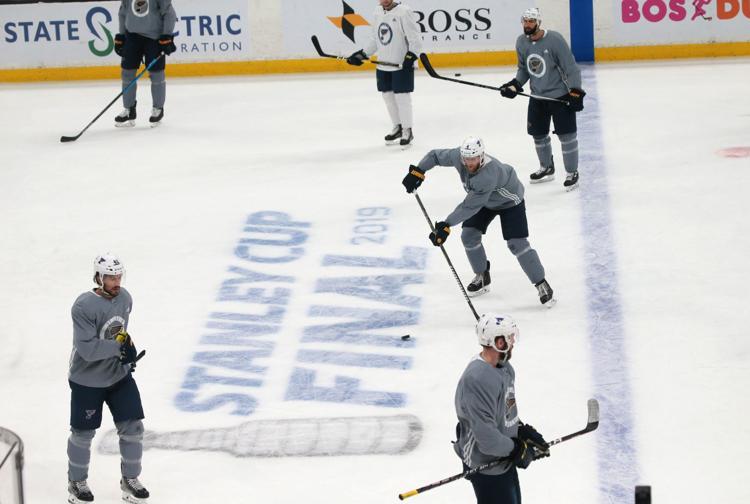 Blues practice at the TD Garden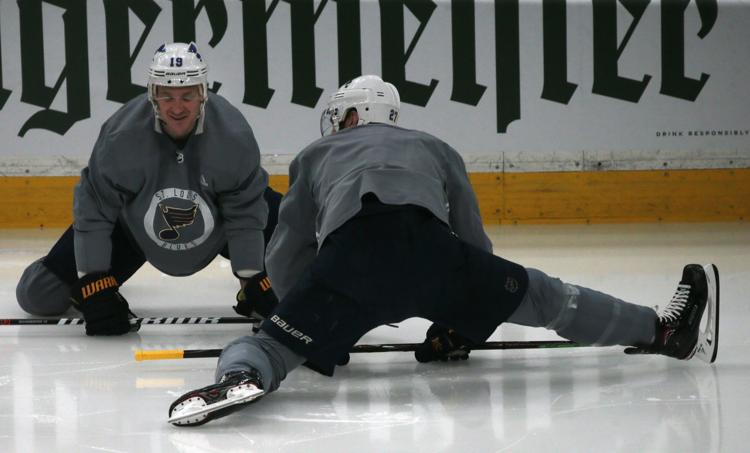 Blues practice at the TD Garden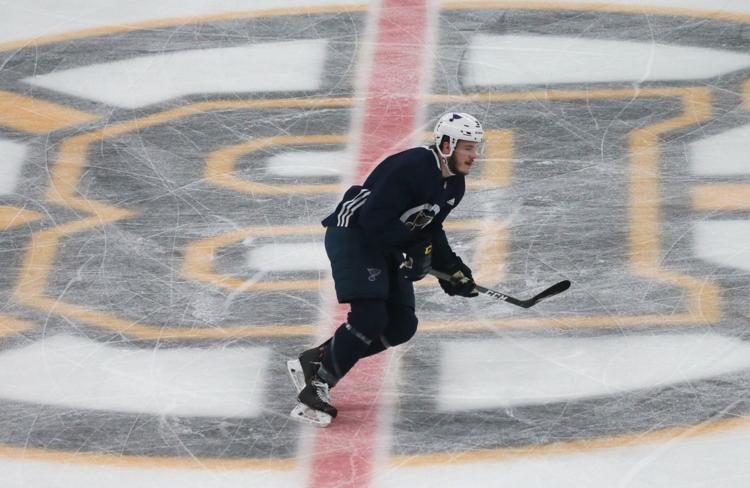 Blues practice at the TD Garden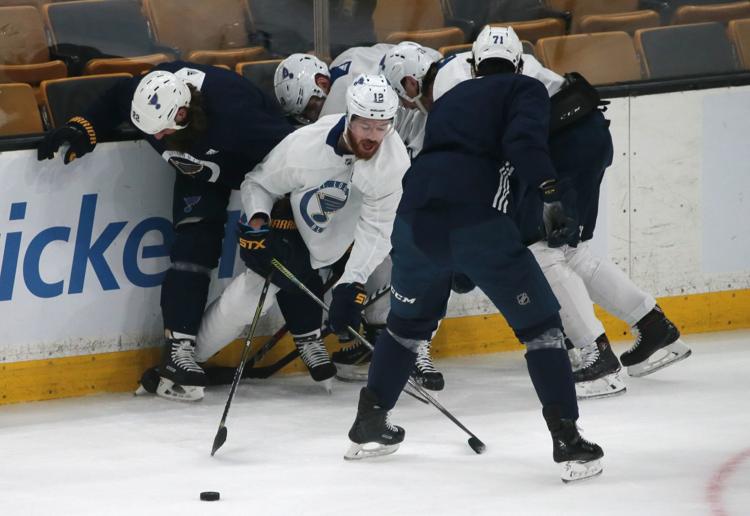 Blues practice at the TD Garden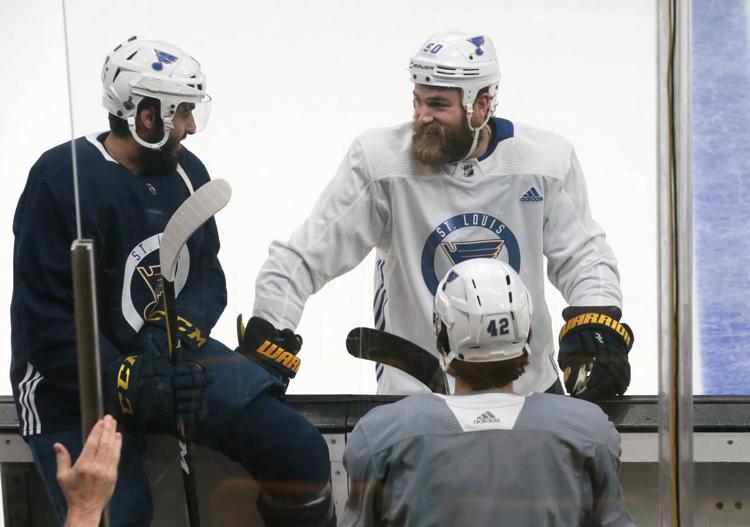 Blues practice at the TD Garden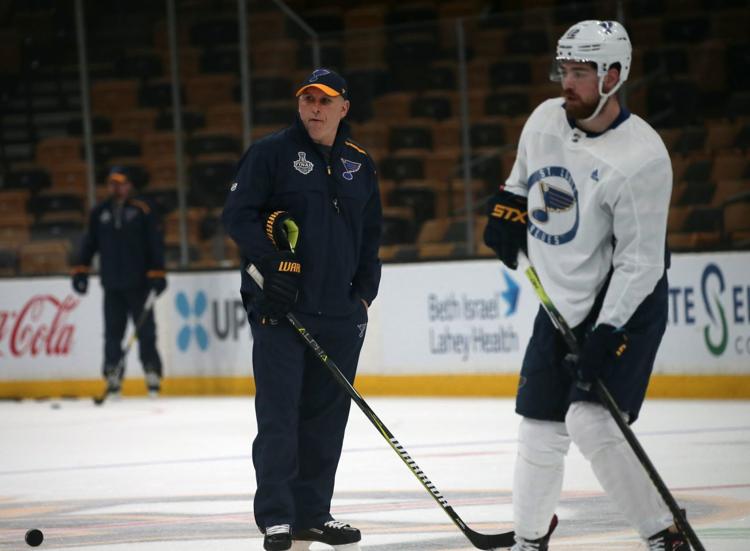 Blues practice at the TD Garden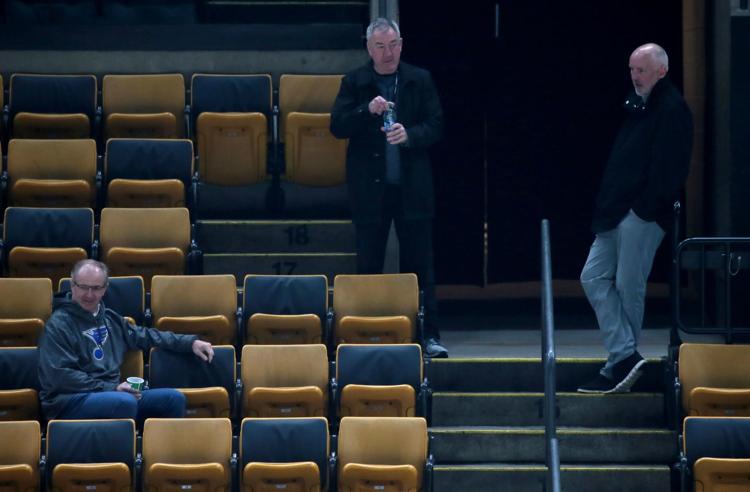 Blues practice at the TD Garden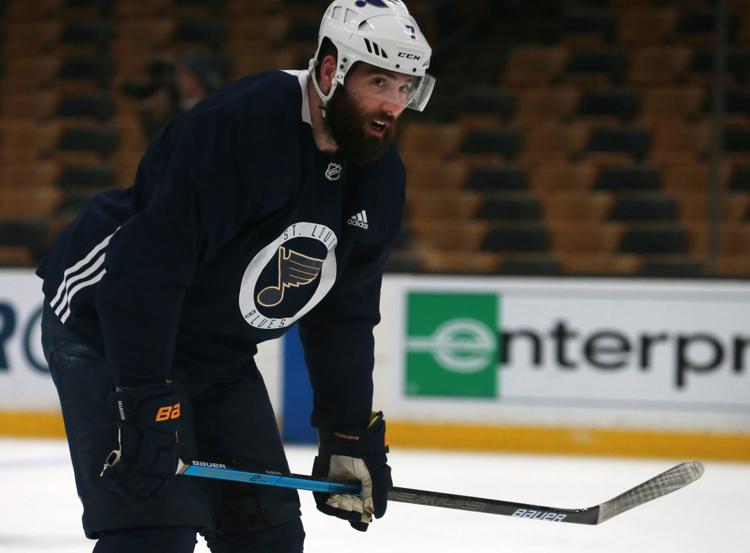 Blues practice at the TD Garden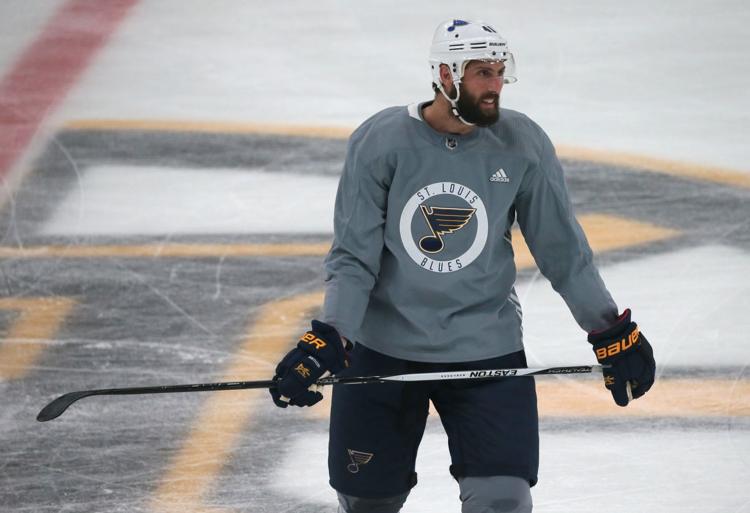 Blues practice at the TD Garden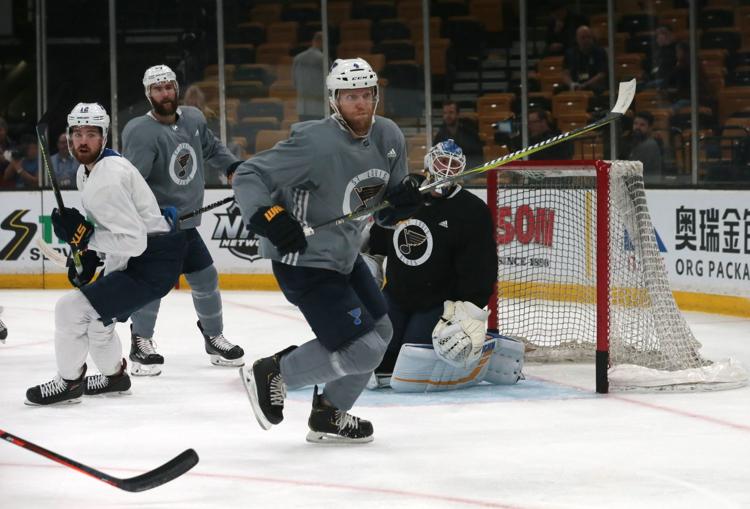 Blues practice at the TD Garden
Blues practice at the TD Garden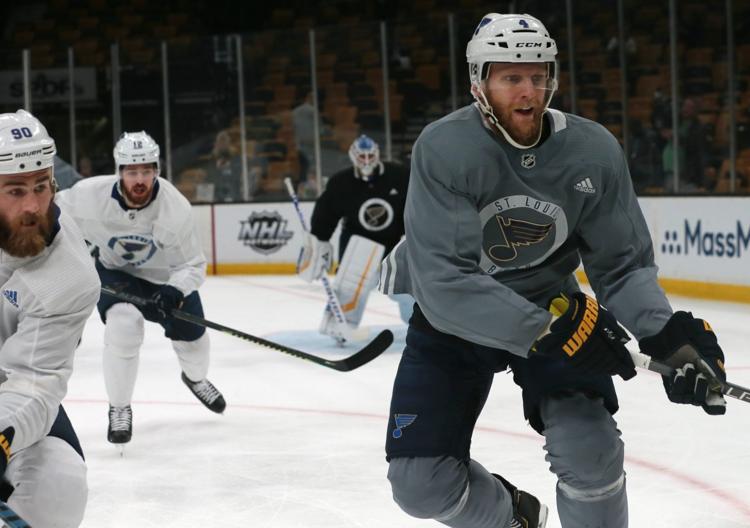 Blues practice at the TD Garden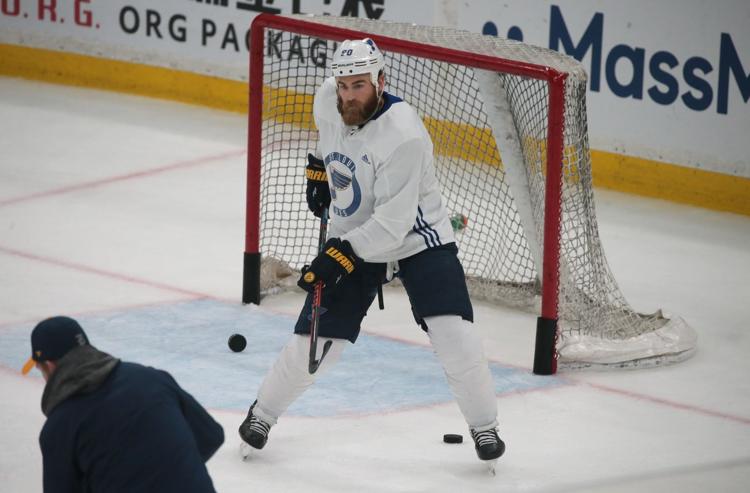 Blues practice at the TD Garden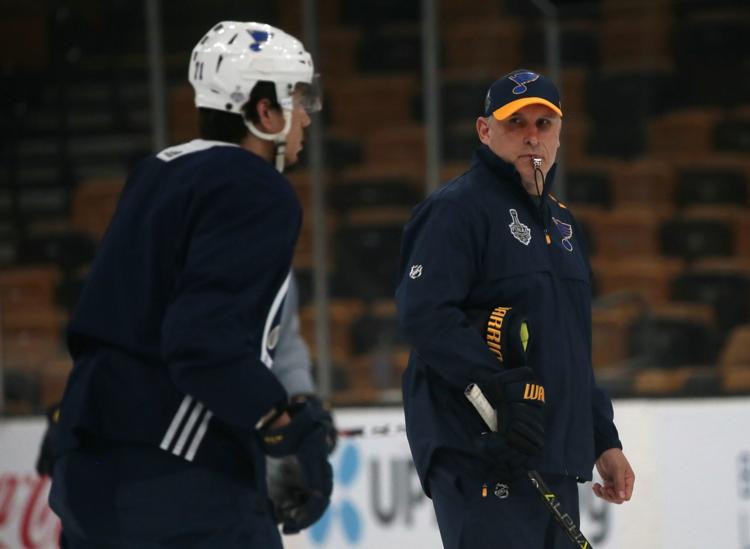 Blues practice at the TD Garden
Blues practice at the TD Garden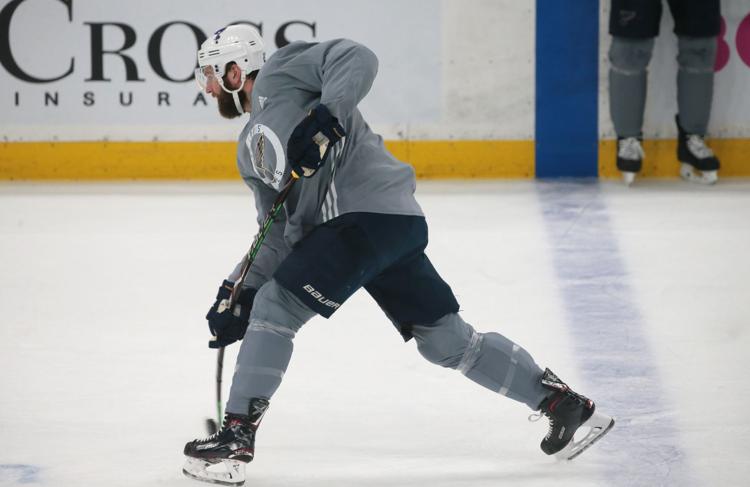 Blues practice at the TD Garden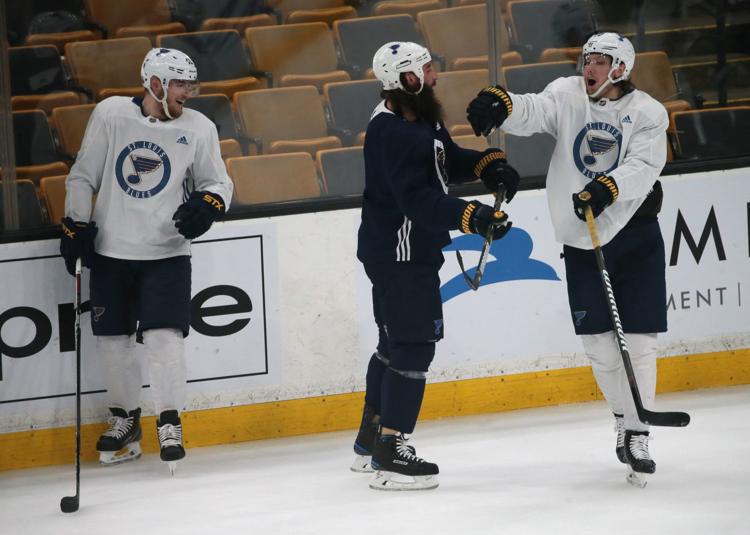 Blues practice at the TD Garden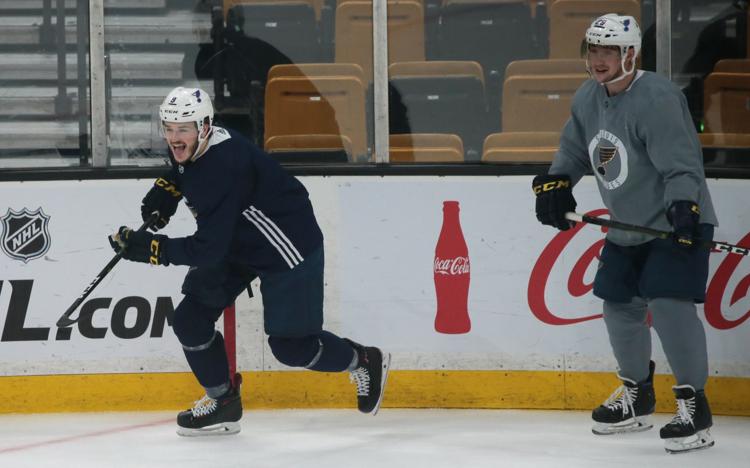 Blues practice at the TD Garden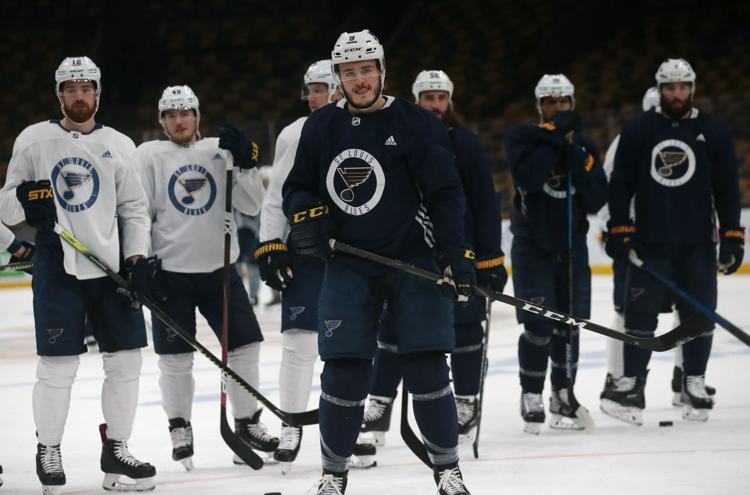 Blues practice at the TD Garden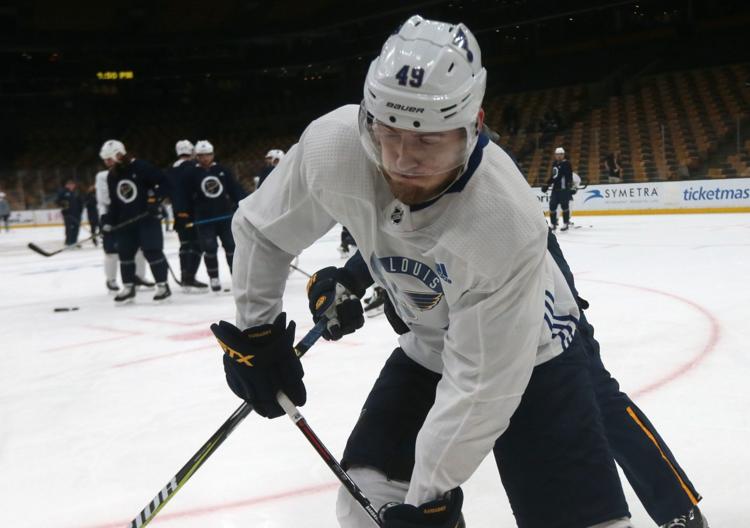 Blues practice at the TD Garden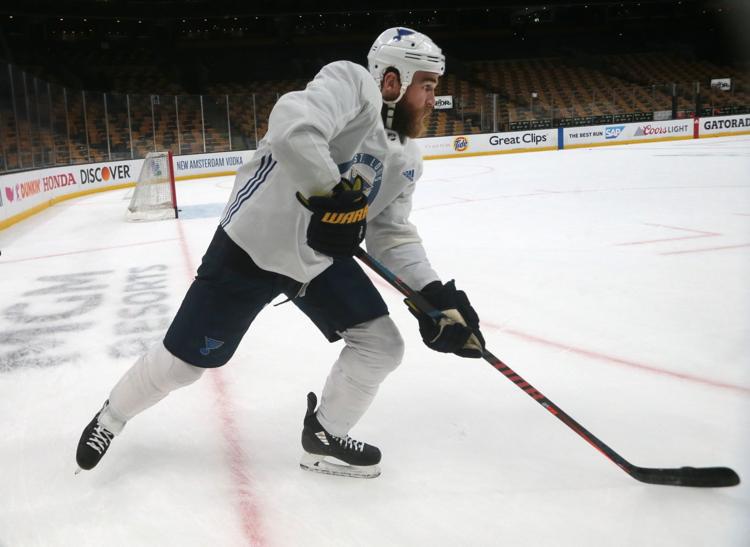 Blues practice at the TD Garden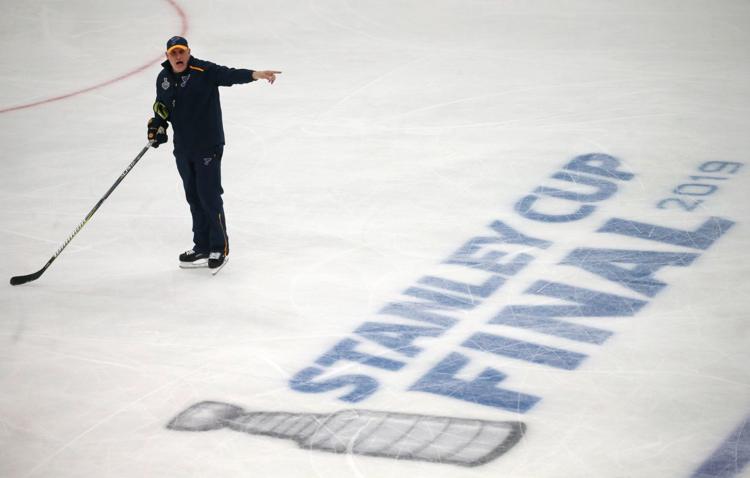 Blues practice at the TD Garden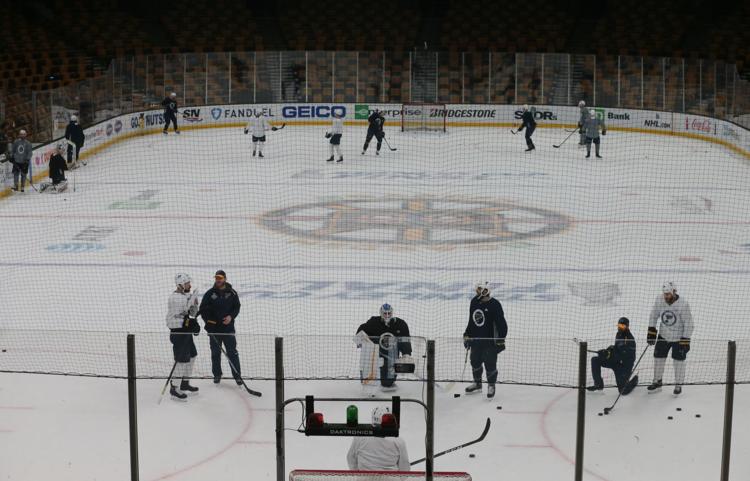 Blues practice at the TD Garden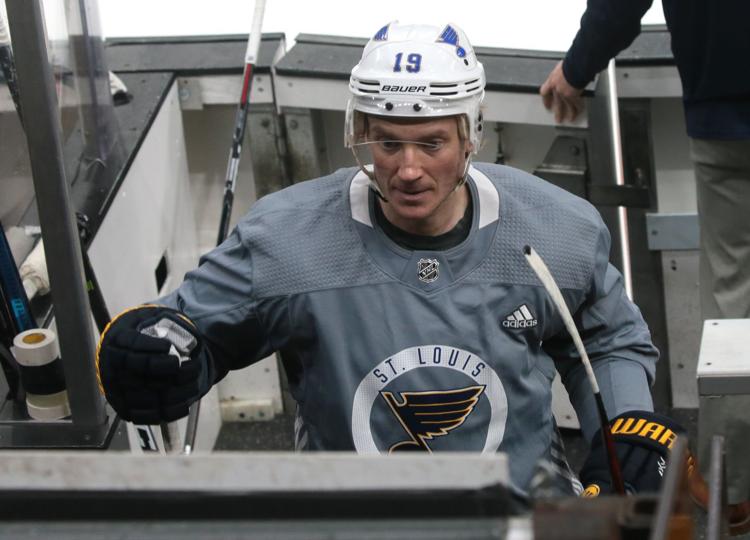 Blues practice at the TD Garden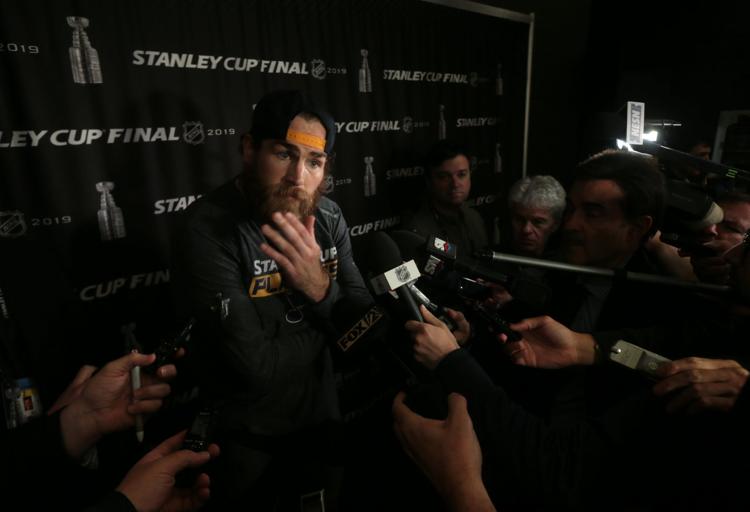 Blues practice at the TD Garden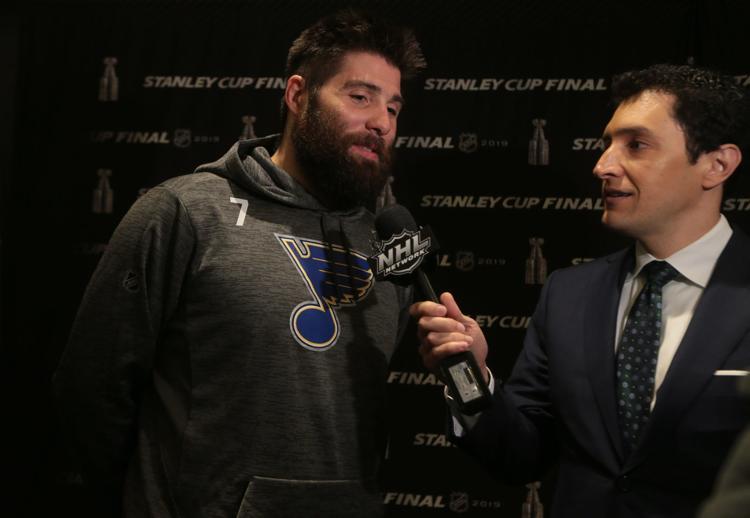 Blues practice at the TD Garden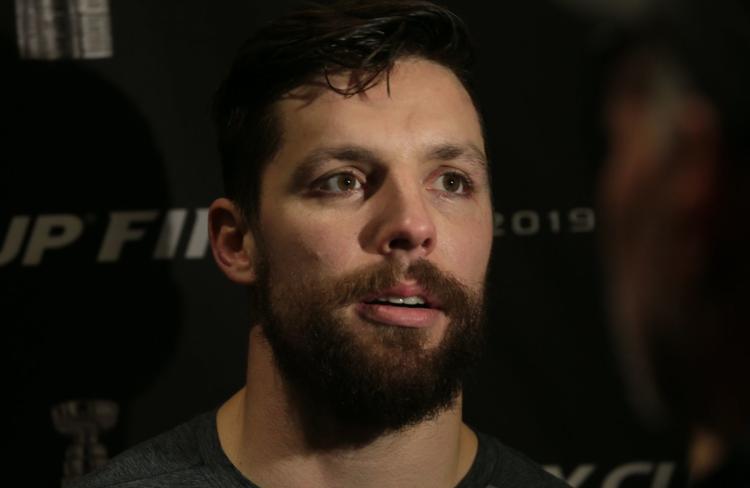 Blues practice at the TD Garden