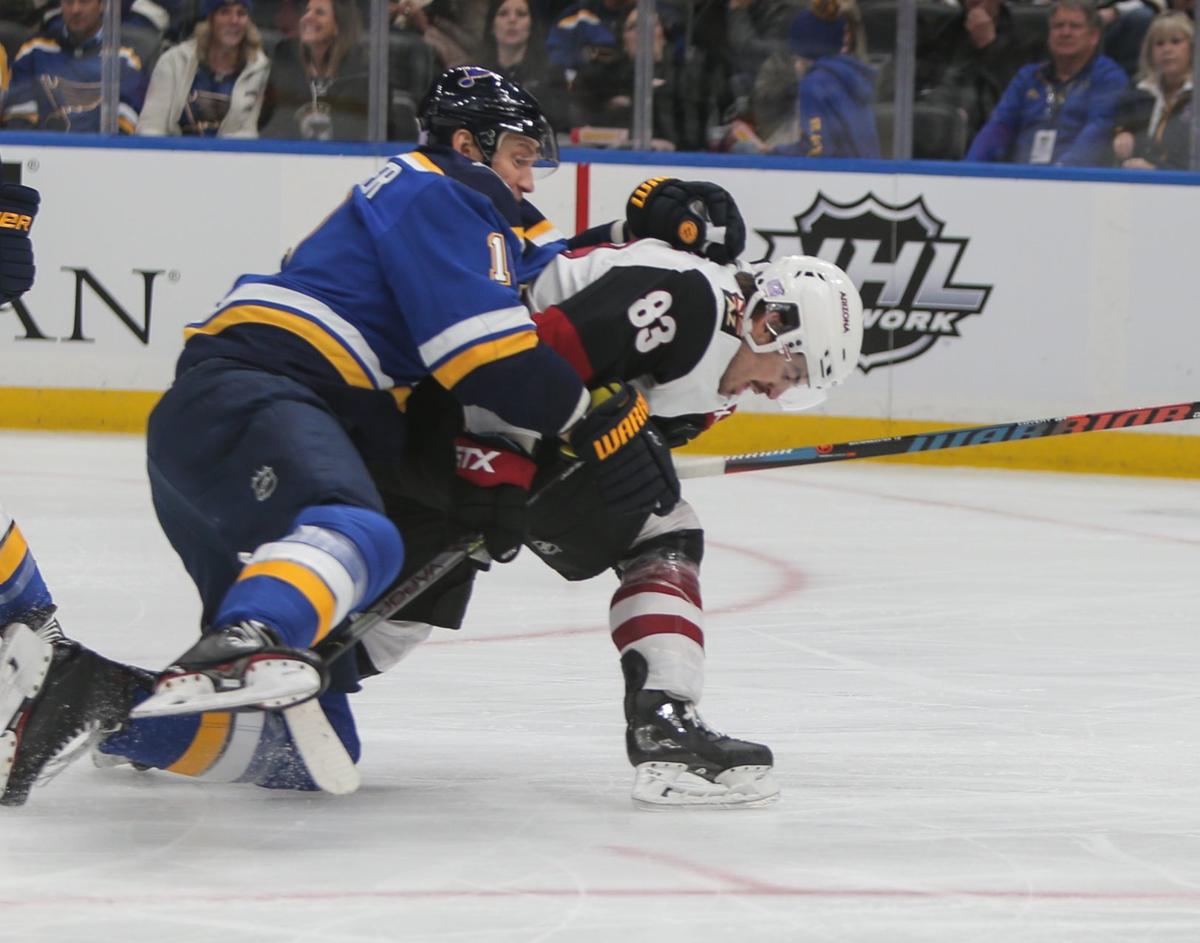 A year ago about now, Jay Bouwmeester was struggling on the ice as he came back from hip surgery and his playing future was in doubt. Once back to full health, the veteran defenseman became part of a shutdown pairing with Colton Parayko and signed a one-year contract extension right before the Blues began their Stanley Cup playoff march.
This season, at age 36, he's kept right on going. He's third on the team in ice time (21:26 per game), behind only Alex Pietrangelo and Parayko. (Only two players in the league, Boston's Zdeno Chara and Chicago's Duncan Keith, are older than Bouwmeester and recording more ice time.)
Has Bouwmeester thought about another season yet?
"I feel good," he said Friday. "If I feel good, I'd like to continue to play. Last year, I was in the same boat, in the last year of my contract, and we approached it like, we'll see how it goes and see what happens. In February, I talked with Doug (Armstrong, the Blues' general manager) about if I wanted to do an extension. This year is different, we'll see how it goes."
One difference is that, since he has a one-year contract, he can't sign an extension until after Jan. 1. Last year, he was coming off a multi-year deal and could sign a new deal once he entered the final year.
"It's not a big deal," Bouwmeester said. "Last year, I went through a lot of different scenarios. As long as you feel good, you want to keep playing. We'll see what happens."
Brouwer in?
Blues coach Craig Berube wants to get newly signed forward Troy Brouwer into the lineup as soon as he can. But the decision on when that game will be is out of his hands as Brouwer, who is from Canada, waits for his work visa.
As of the end of practice on Friday, Brouwer hadn't gotten it, and that potentially could idle him for the weekend. The visa doesn't have to be in his hands, but it does have to be issued.
While the official roster on Thursday night had Brouwer wearing No. 22, he said he would be wearing No. 36 for the Blues, as he did when he was with the team in 2015-16. Brouwer has worn 22 at several stops in his career, including last season in Florida. But as a Blue, he feels like he's No. 36.
"I thought maybe it would be cool to have a new number for every team I went to," Brouwer said. "Then I had such good success here (with 36), I thought I'd keep it in Calgary, and that didn't pan out. So I changed my number again. Coming back to the Blues, I see myself as 36 on the Blues."
Based on practice on Friday, if Brouwer does get in, Klim Kostin would come out.
Notes
Zach Sanford's four-point game Thursday against Calgary surpassed his previous best, a three-point game vs. Chicago on Oct. 27, 2018. The link between them? The Blues were wearing their third jersey, the powder blue Winter Classic uniform. Sanford wore the retro 1990's jersey on Thursday, so his two best games in terms of points have come at Enterprise Center, but neither wearing the team's usual home jersey.
"Have to talk to Adidas and come up with some new ideas," he said.
• Jordan Binnington's 40-save shutout against Calgary was the sixth with 40 or more saves in Blues history, joining Carter Hutton, Jake Allen, Ty Conklin, Chris Mason and Jacques Plante, according to St. Louis Blues History on Twitter. Hutton, with 48 saves against Winnipeg on Dec. 16, 2017, faced the most shots.
It was the fourth shutout with 40-or-more saves this season in the NHL.
• Calgary's Andrew Mangiapane, who didn't return to the game after Vince Dunn's big hit Thursday, had a broken nose and was wearing a full visor in practice at Enterprise Center on Friday.
• The Blues, who had previously announced a public practice at the new open-air rink at Centene Community Ice Center for Sunday, have postponed that.
Blues take on Predators at the Enterprise Center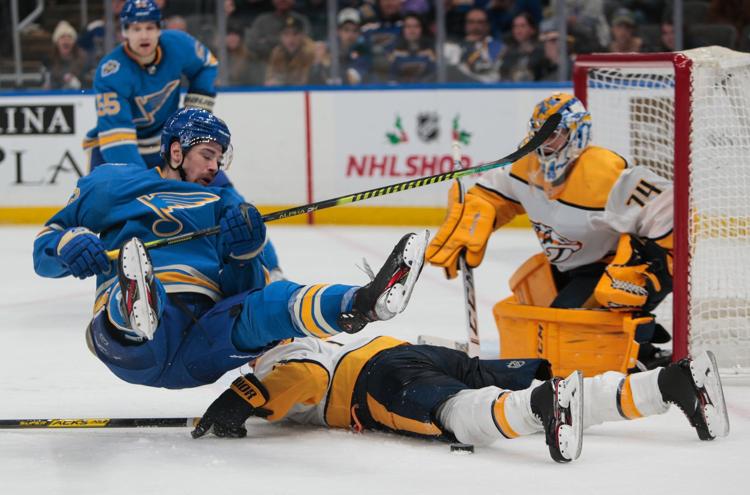 Blues take on Predators at the Enterprise Center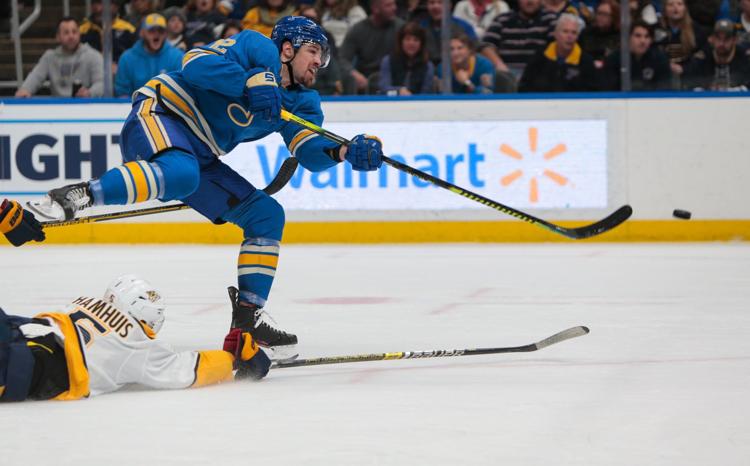 Blues take on Predators at the Enterprise Center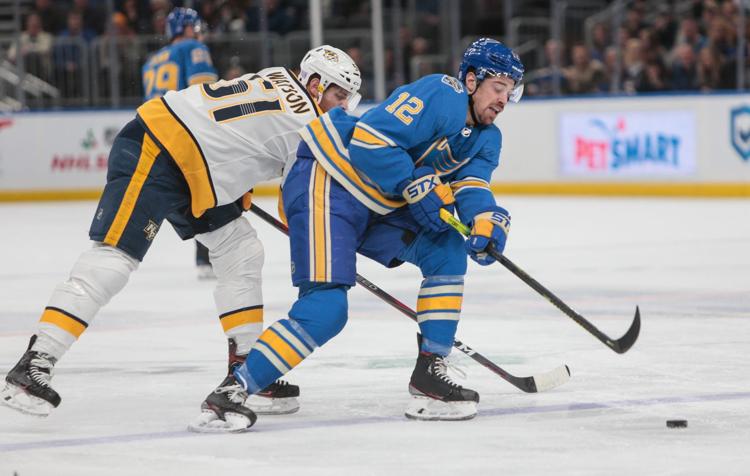 Blues take on Predators at the Enterprise Center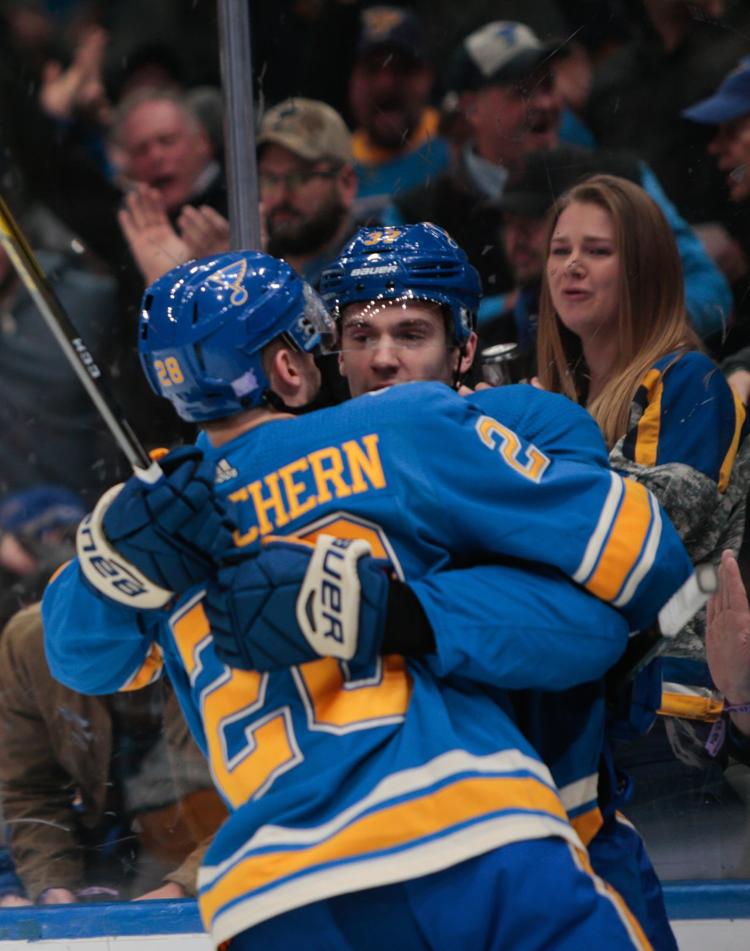 Blues take on Predators at the Enterprise Center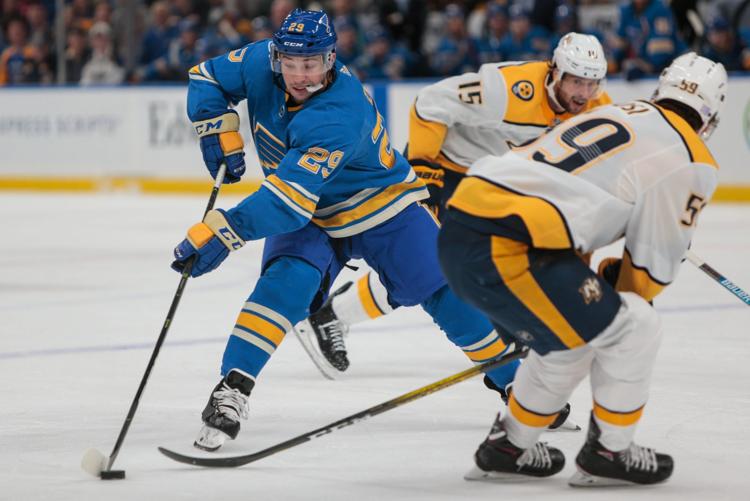 Blues take on Predators at the Enterprise Center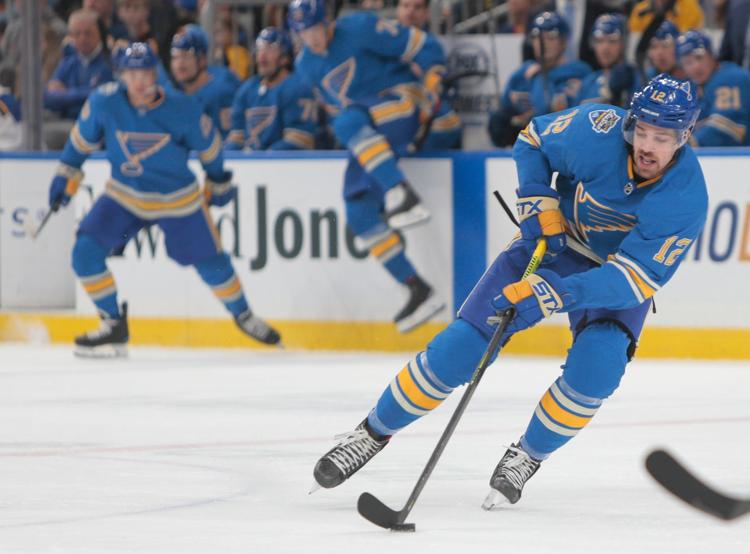 Blues take on Predators at the Enterprise Center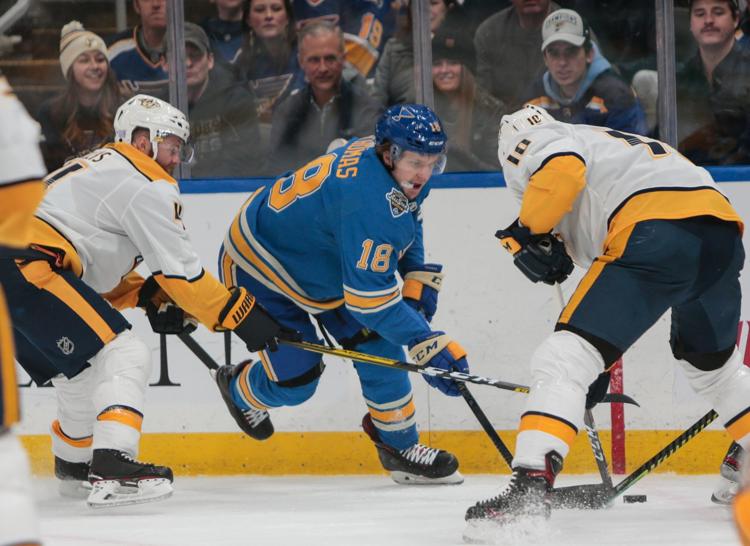 Blues take on Predators at the Enterprise Center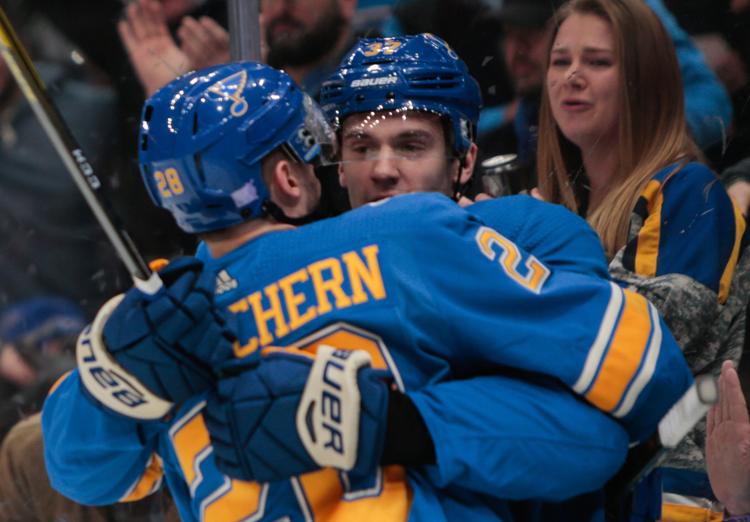 Blues take on Predators at the Enterprise Center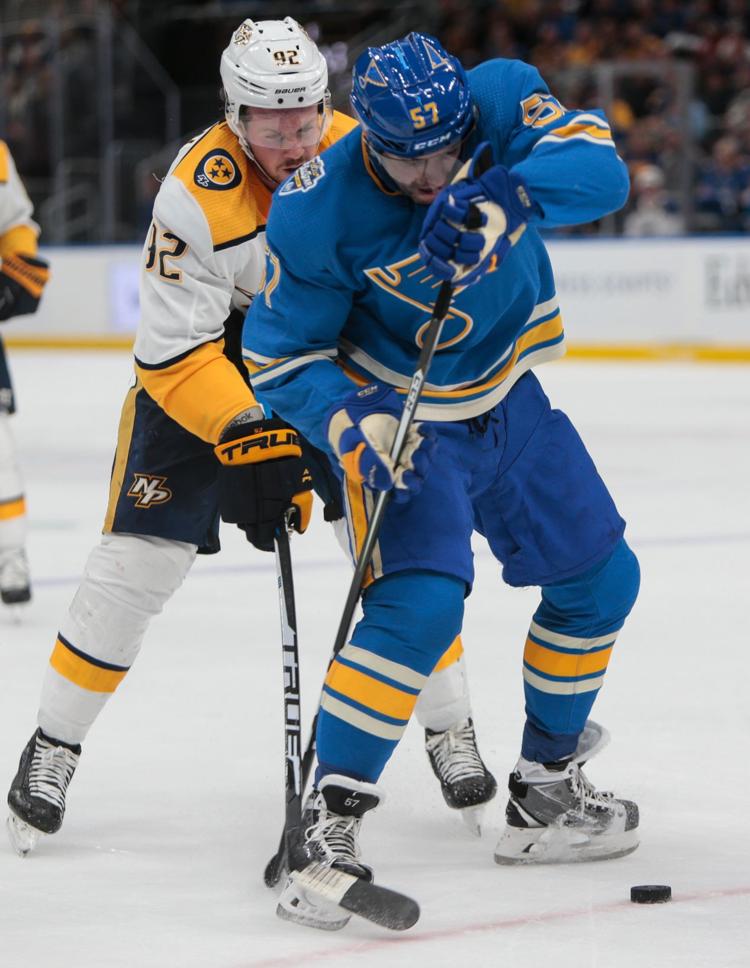 Blues take on Predators at the Enterprise Center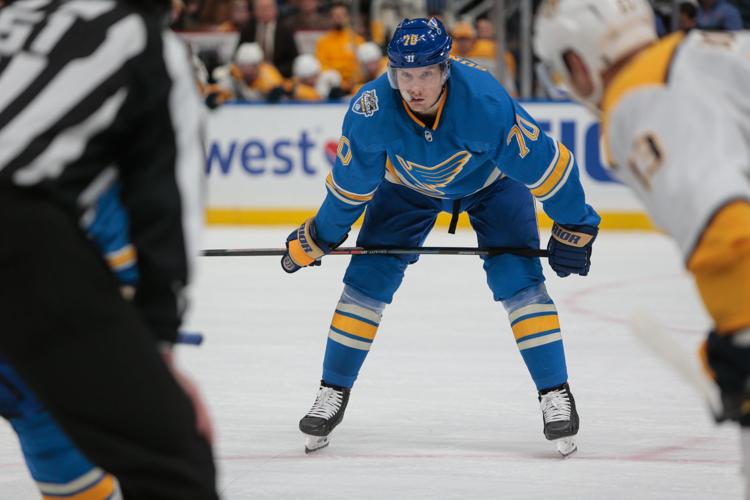 Blues take on Predators at the Enterprise Center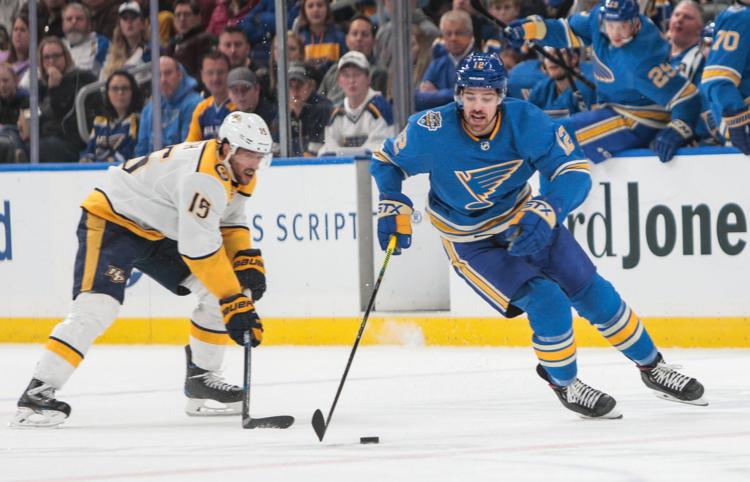 Blues take on Predators at the Enterprise Center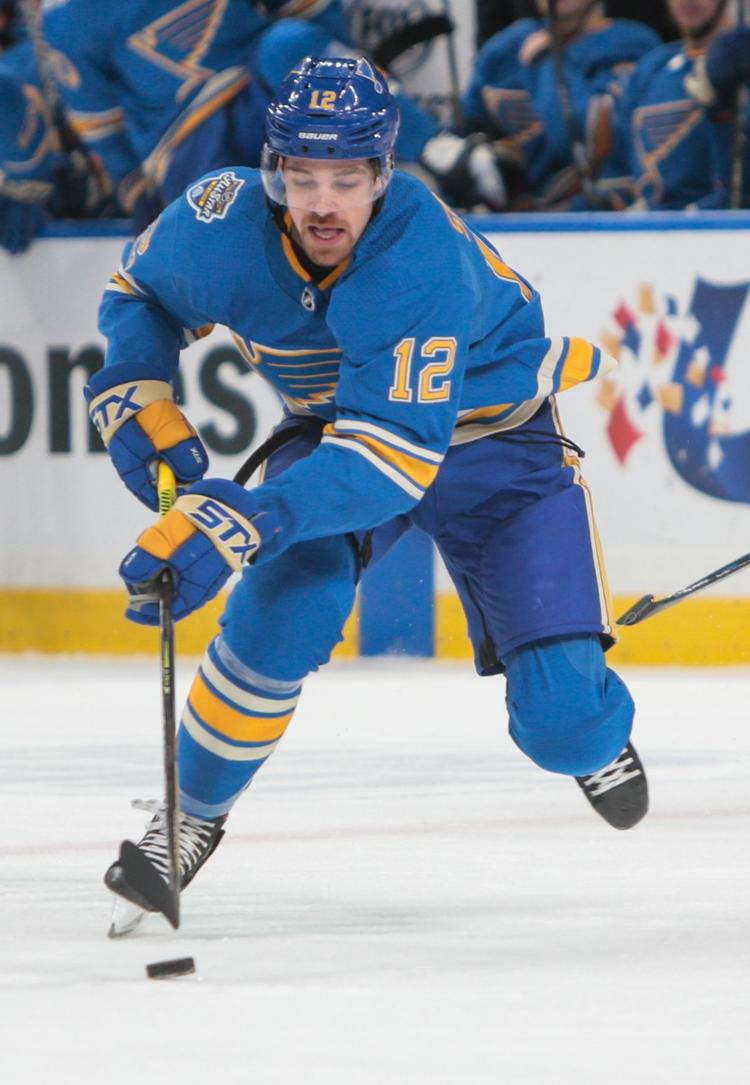 Blues take on Predators at the Enterprise Center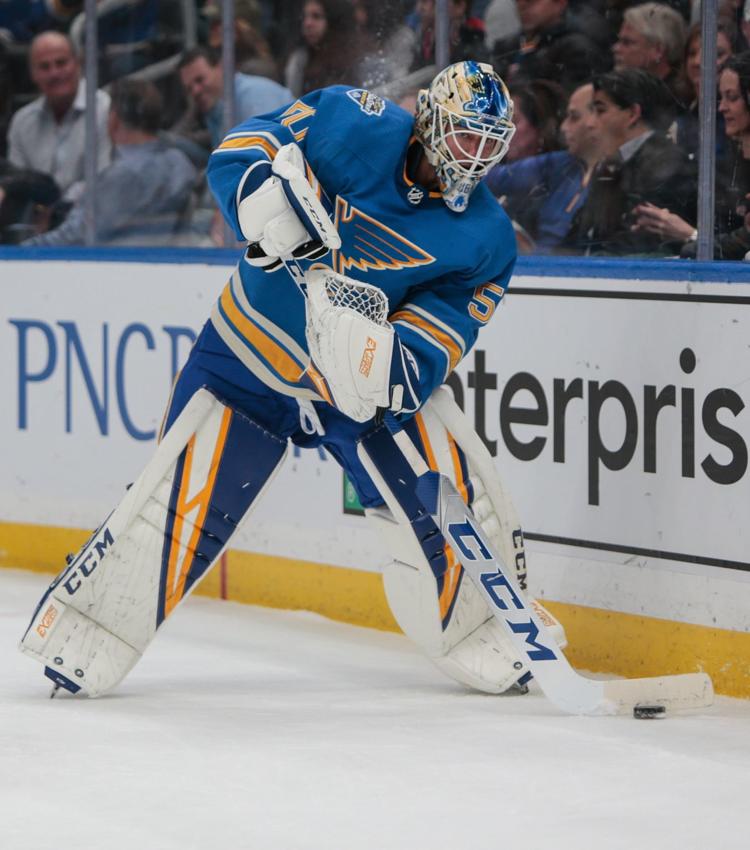 Blues take on Predators at the Enterprise Center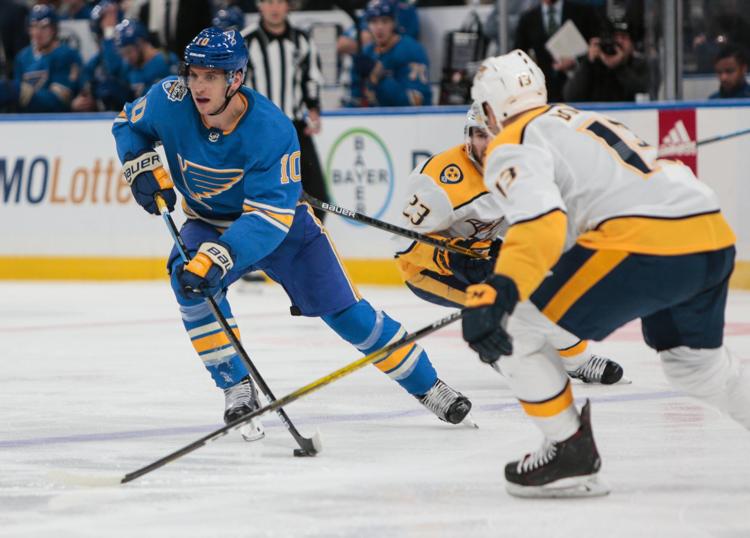 Blues take on Predators at the Enterprise Center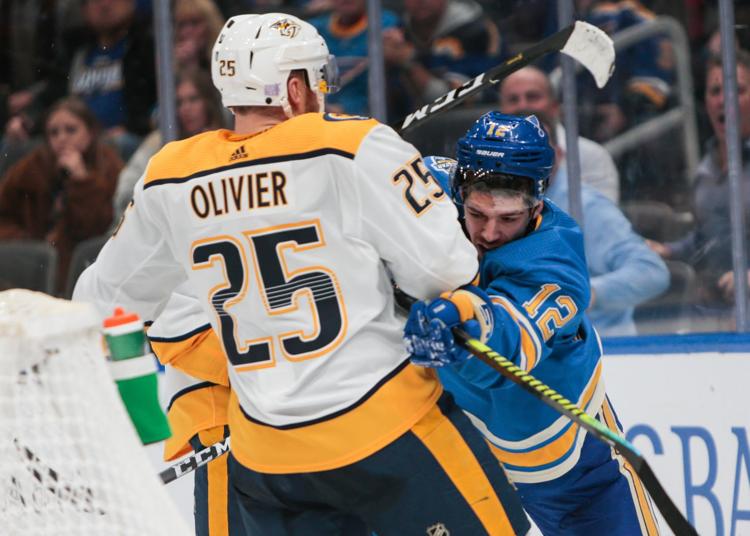 Blues take on Predators at the Enterprise Center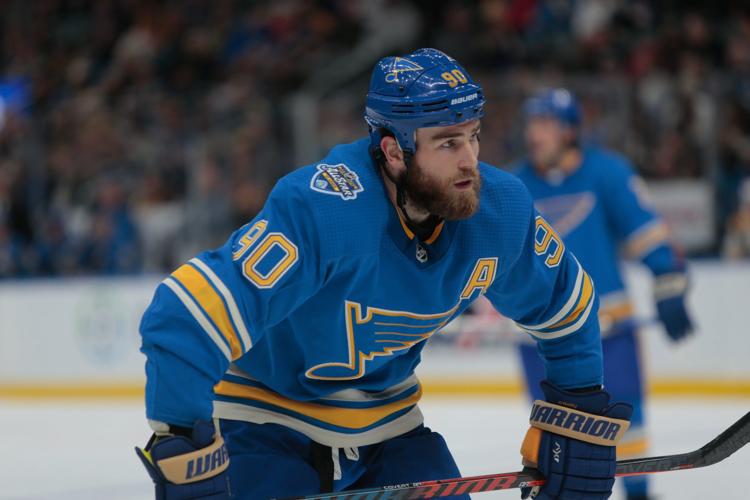 Blues take on Predators at the Enterprise Center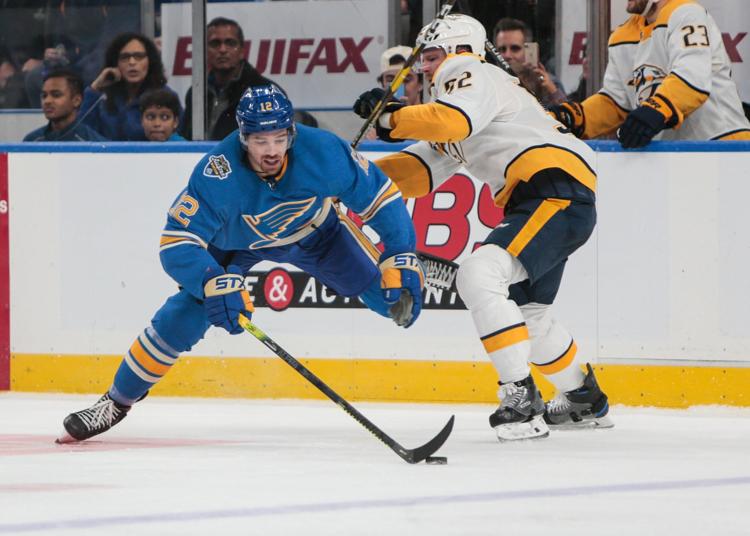 Blues take on Predators at the Enterprise Center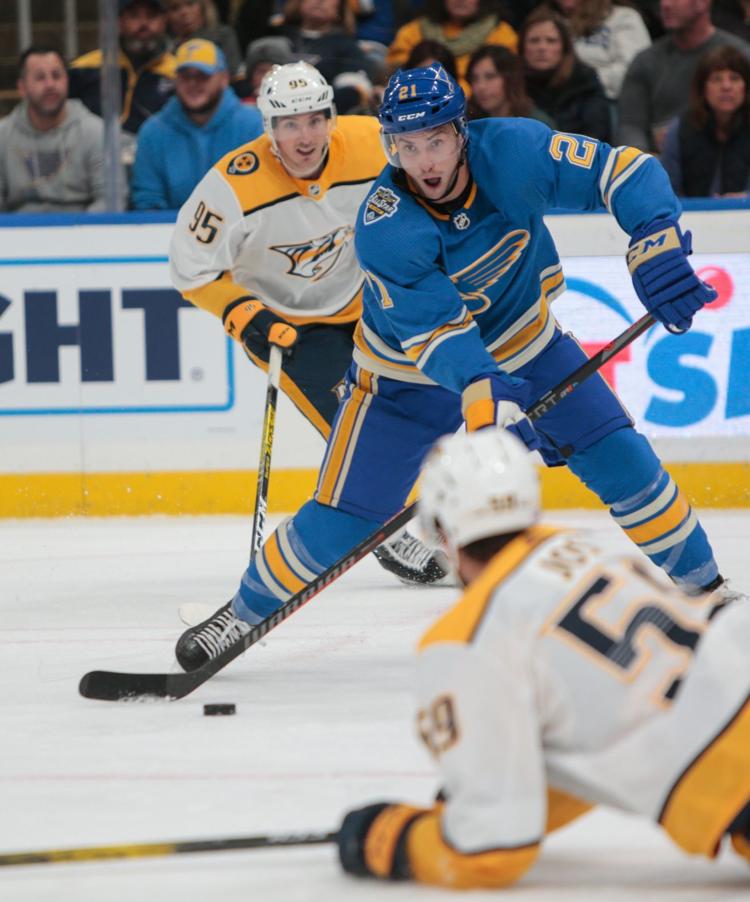 Blues take on Predators at the Enterprise Center
Blues take on Predators at the Enterprise Center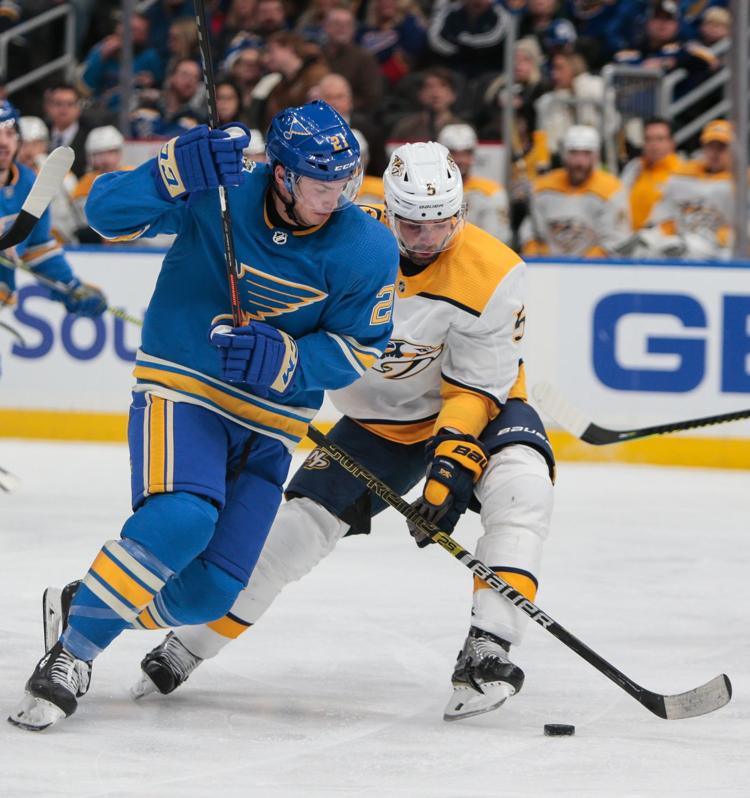 Blues take on Predators at the Enterprise Center
Blues take on Predators at the Enterprise Center
Blues take on Predators at the Enterprise Center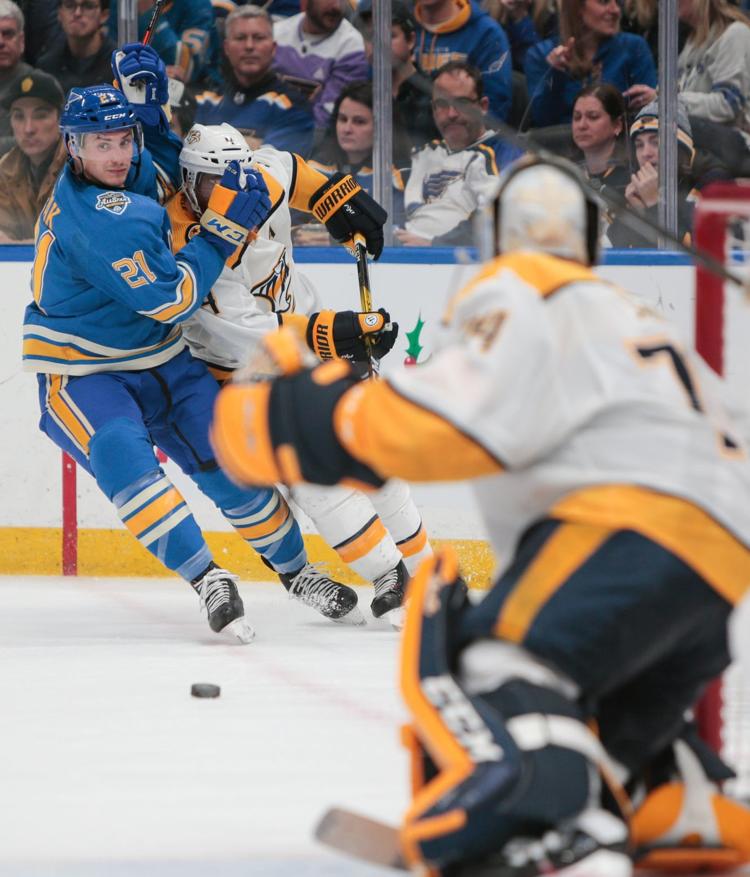 Blues take on Predators at the Enterprise Center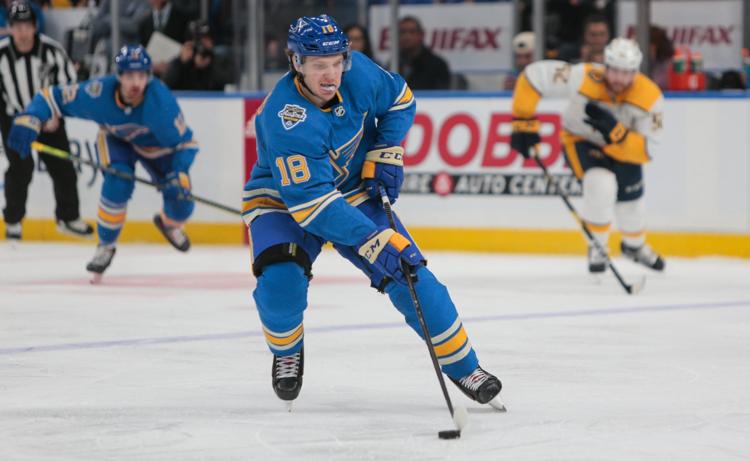 Blues take on Predators at the Enterprise Center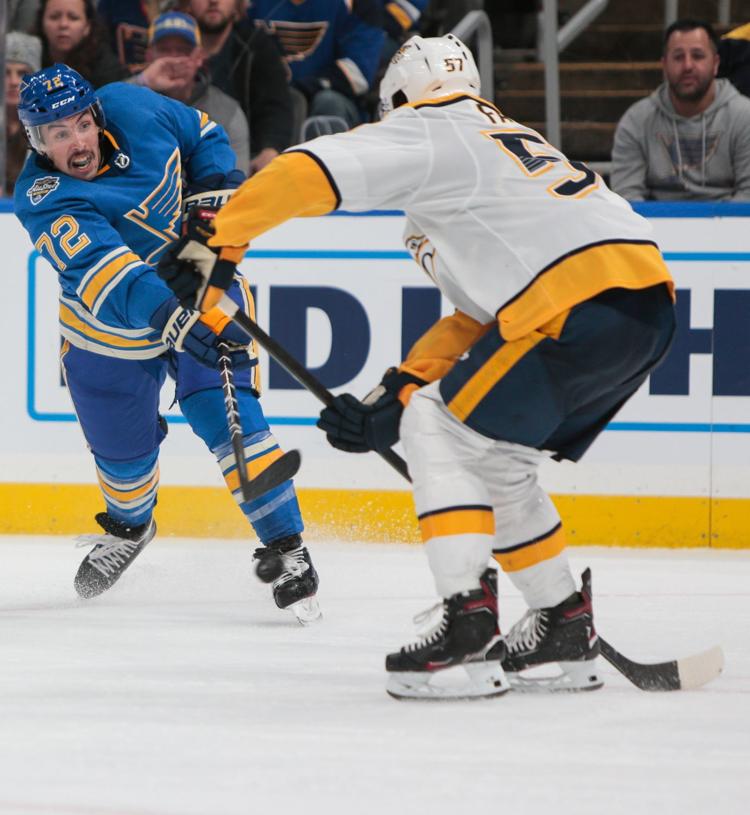 Blues take on Predators at the Enterprise Center
Blues take on Predators at the Enterprise Center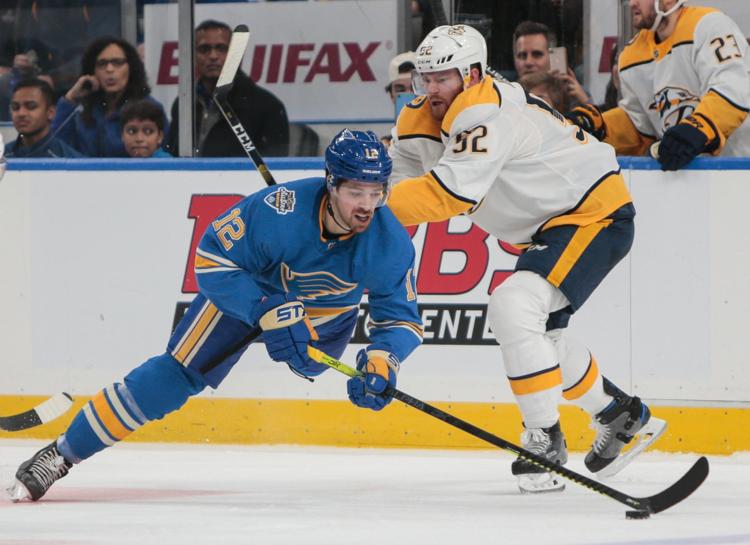 Blues take on Predators at the Enterprise Center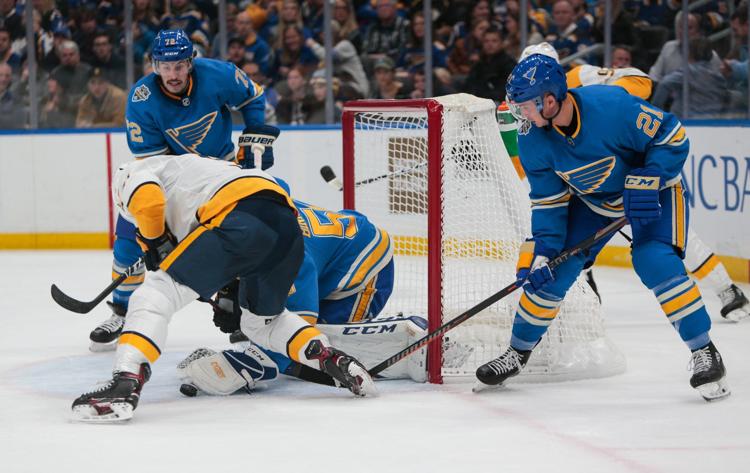 Blues take on Predators at the Enterprise Center
Blues take on Predators at the Enterprise Center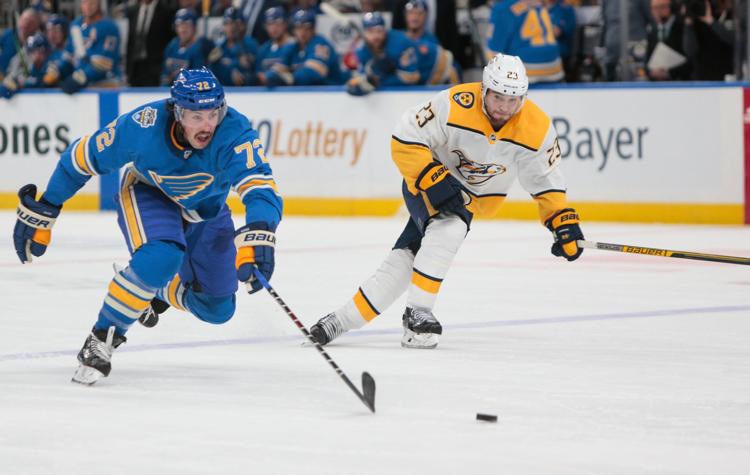 Blues take on Predators at the Enterprise Center