Klim Kostin will review his performance in his NHL debut game sometime soon. But 30 minutes after the game, there was something else to do.
"Have dinner first," he said.
Kostin, one of the Blues' first-round picks in the 2017 draft, was credited with four hits and two shots on goal in the Blues' 4-1 loss to Anaheim and got a positive review from coach Craig Berube.
"He was fine. I thought for his first game in the NHL he did a good job," Berube said. "I was happy with him."
Kostin played on a line with Tyler Bozak and Robert Thomas, who like Kostin was taken in the first round of the 2017 draft. (Thomas was the 20th pick, Kostin was 31st.) Thomas and Kostin are both 20. Bozak is 33.
Kostin made his impact felt right away, using his big body on the forecheck and getting to the front of the net, a place the Blues need to get if they're to start scoring goals.
"Couple first shifts (I was) nervous, after (that) I was good," he said. "It's the next level for me. I thought I made a big step to come here and play my first game. Thanks for the coaching staff and the GM for giving me a chance to play my first game.
"Coach liked the simple game, simple and physical. That's what I tried to do."
Kostin's best scoring chance came when he crashed into Anaheim goalie John Gibson in pursuit of a rebound.
"My linemates did all the work and I just tried to score," he said.
And now that his first game is out of the way, so will the nerves.
"If I'm going to play the next game, I'll be relaxed," he said.
Allen's alley
Before Jordan Binnington got the start for the Blues on Saturday, Jake Allen had been in goal for three of the previous six games — the busiest run of the season for him. In each of those three, it's been part of a set of back-to-back games.
After allowing four goals in each of his first two games, Allen has allowed three, two and three in the next three. On Friday in Columbus, he faced a season-high 39 shots in the Blues' 3-2 overtime loss.
"It was good," Allen said. "I think each start that I've had this season, I've progressively gotten more work, which is nice. It keeps me a little bit sharper."
Allen's goals-against average is down to 3.19 and his save percentage is up to .893.
"I'm trying to stay sharp as I can in practice right now," he said. "Back-to-backs are crucial in this league, to be able to grind away points. I'm feeling better each time I'm getting in the net. And that's sort of my goal."
'Mac' in Columbus
Mackenzie MacEachern's goal on Friday night was the fifth of his NHL career and his first against the Blue Jackets, but it wasn't the first time he had scored in Columbus. When he was in college at Michigan State, MacEachern scored twice at Ohio State, which plays on campus.
"I'm familiar with this area so it's nice to get one for sure but it would be better to get the win," he said.
Too many too many's
The Blues had their second straight overtime with a too-many-men penalty on Friday. This time, it was Jaden Schwartz getting on the ice long before Brayden Schenn got to the bench.
"I think 'Schwartzie' was looking at the clock to see how much time there was," Berube said Saturday, "and Schenn was coming, but then Jake's playing the puck, so everybody kind of changed their mind. We need to be more patient."
Blues take on Ducks on Nov. 16, 2019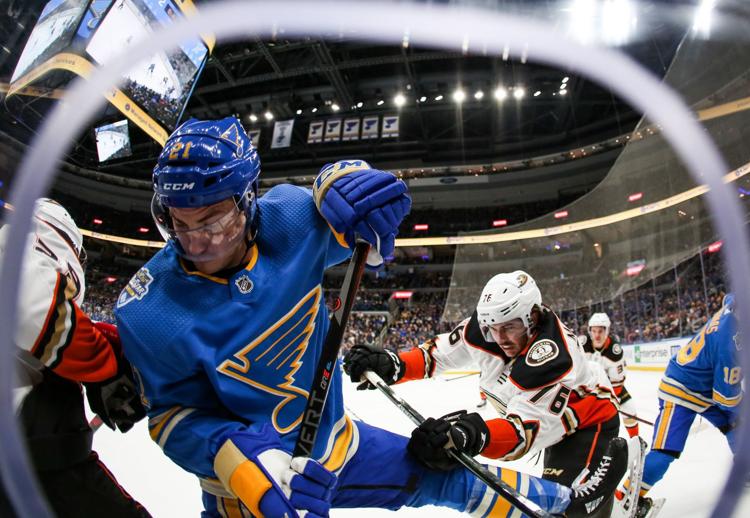 Blues take on Ducks on Nov. 16, 2019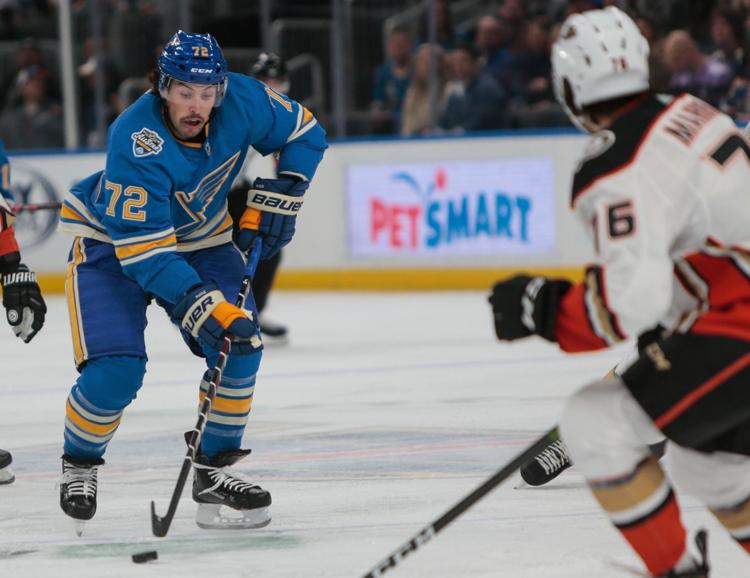 Blues take on Ducks on Nov. 16, 2019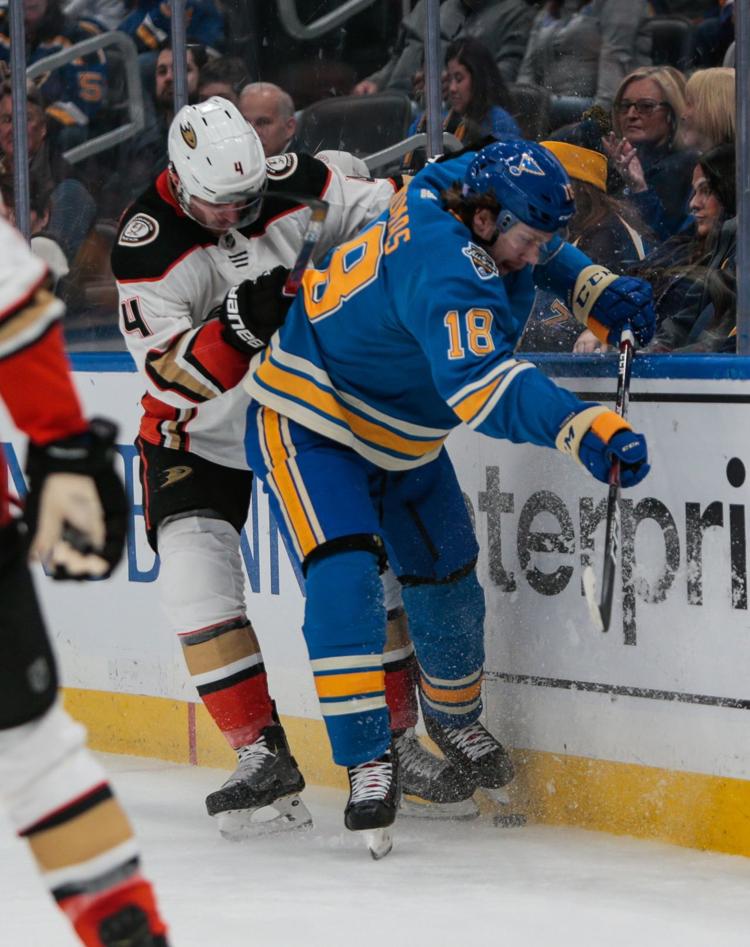 Blues take on Ducks on Nov. 16, 2019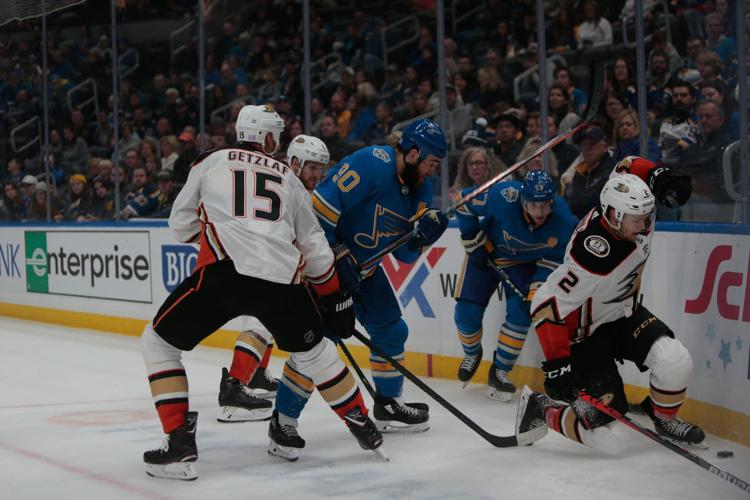 Blues take on Ducks on Nov. 16, 2019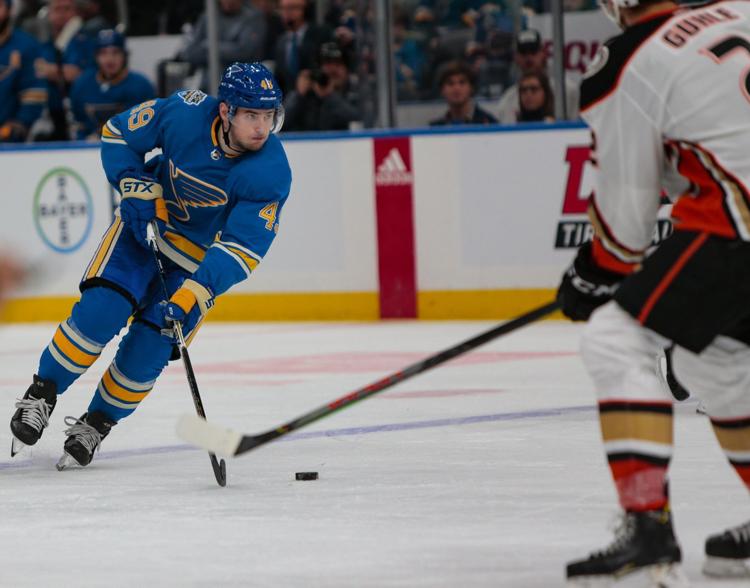 Blues take on Ducks on Nov. 16, 2019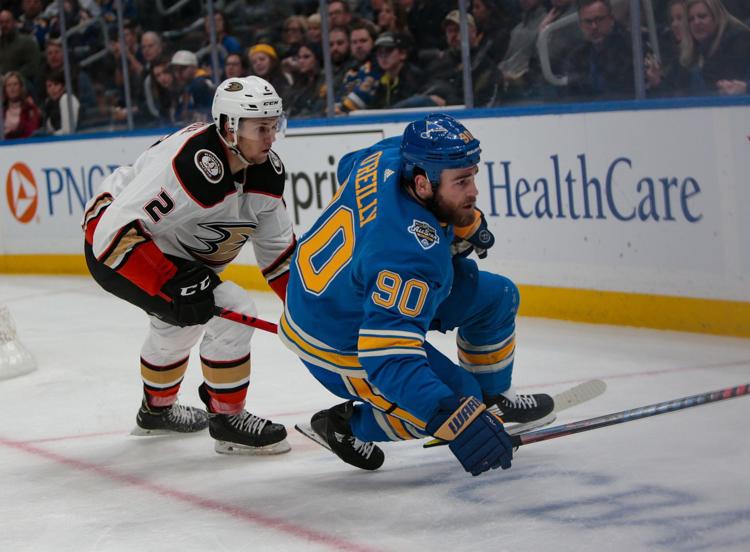 Blues take on Ducks on Nov. 16, 2019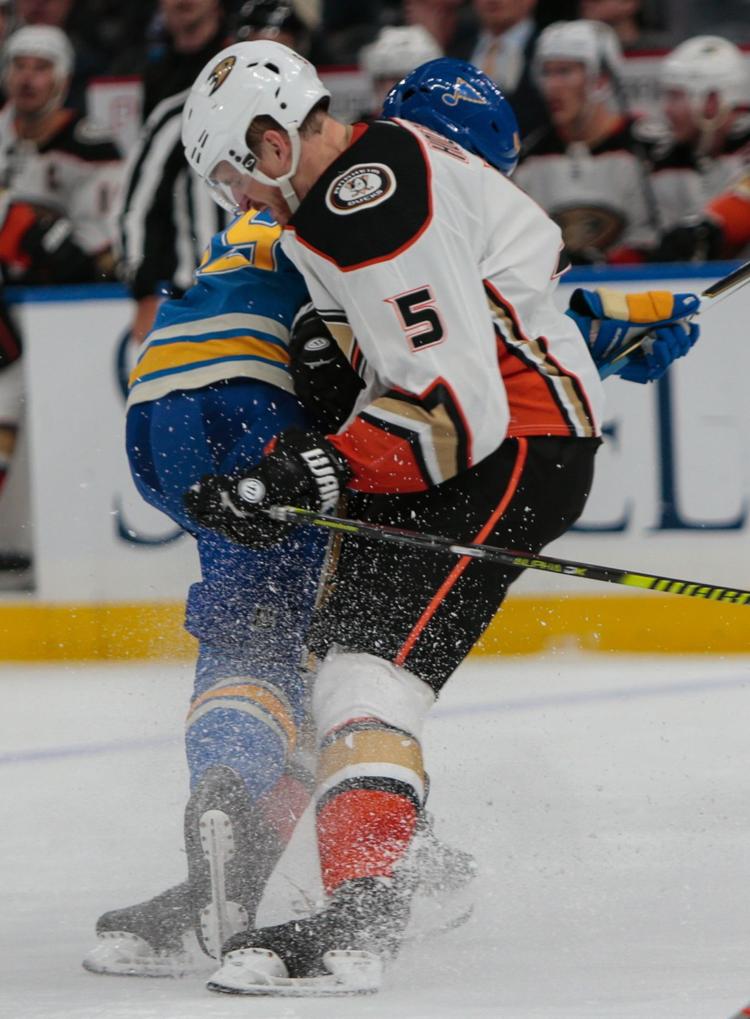 Blues take on Ducks on Nov. 16, 2019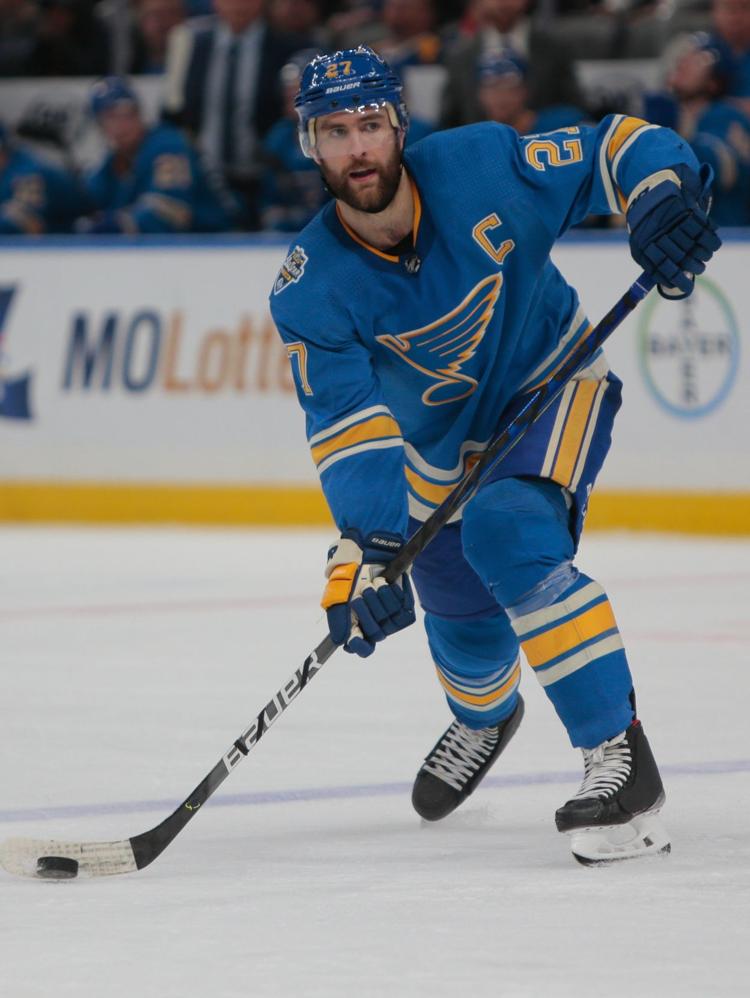 Blues take on Ducks on Nov. 16, 2019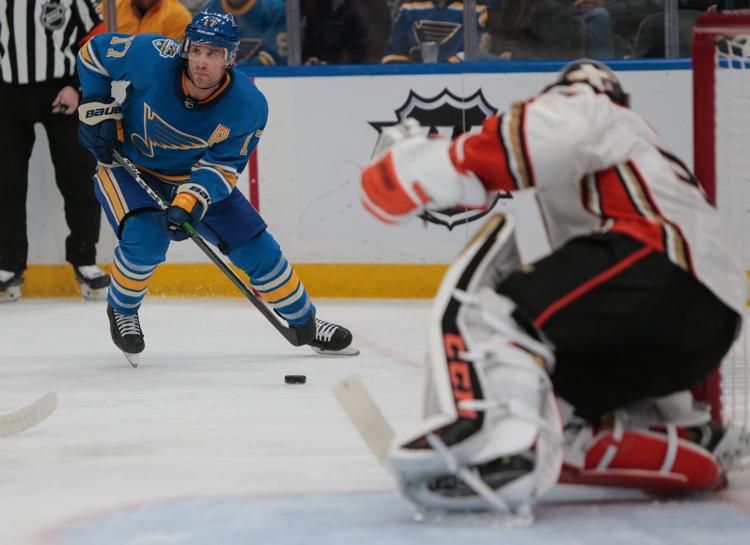 Blues take on Ducks on Nov. 16, 2019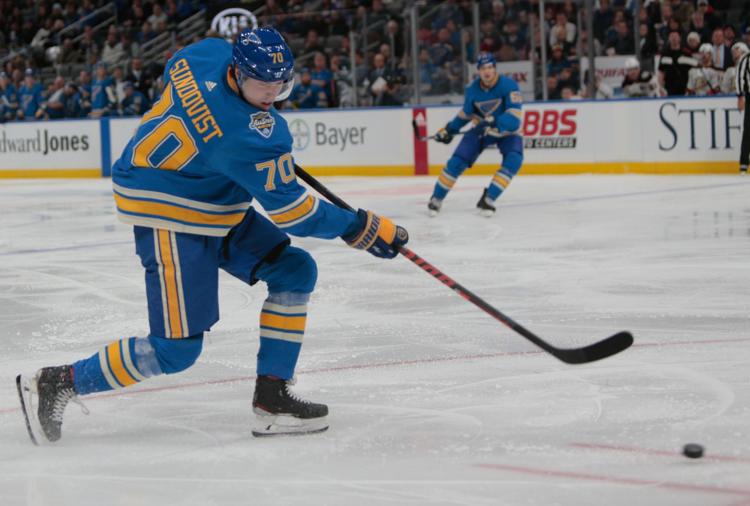 Blues take on Ducks on Nov. 16, 2019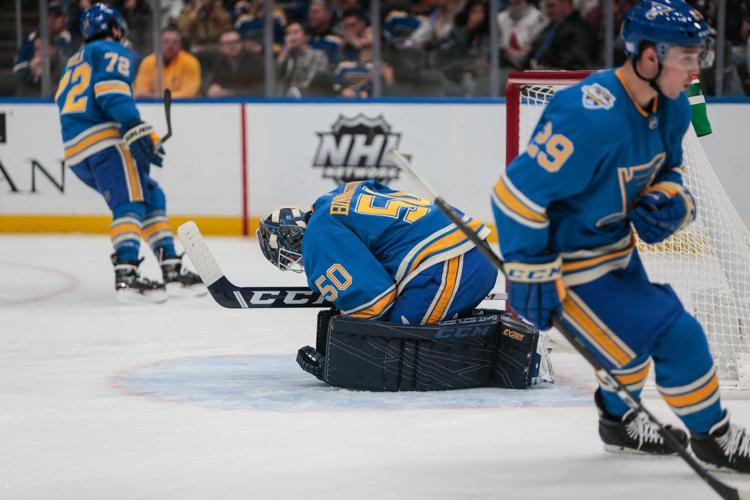 Blues take on Ducks on Nov. 16, 2019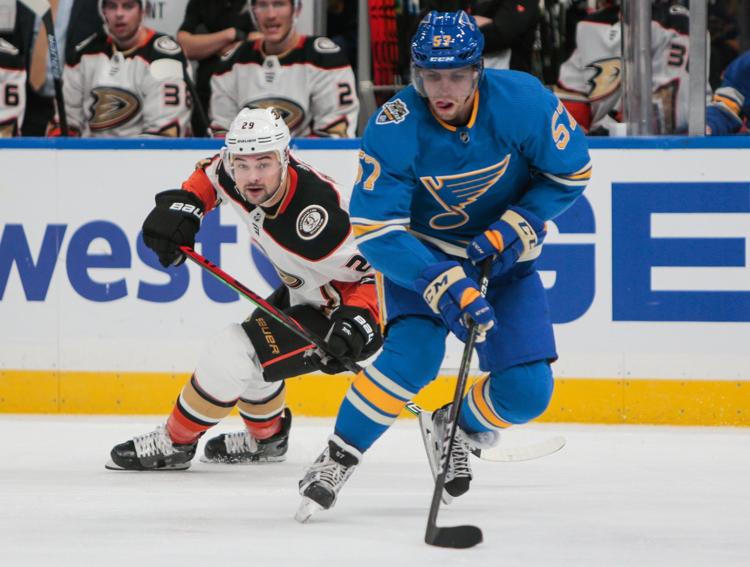 Blues take on Ducks on Nov. 16, 2019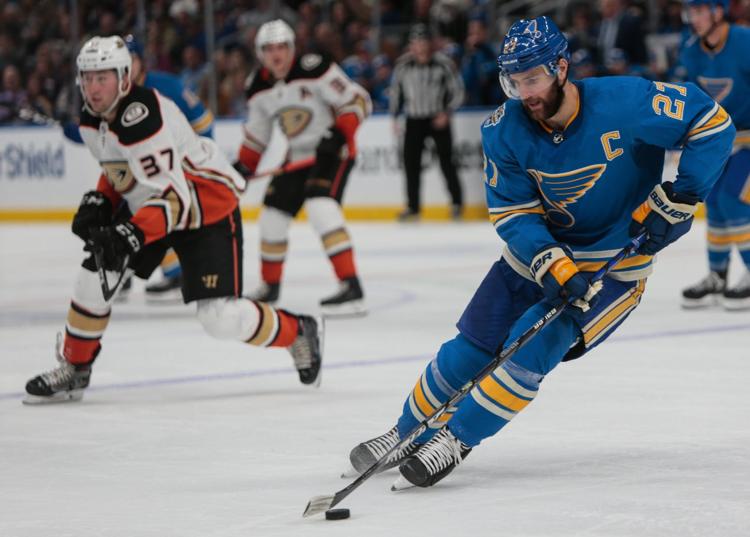 Blues take on Ducks on Nov. 16, 2019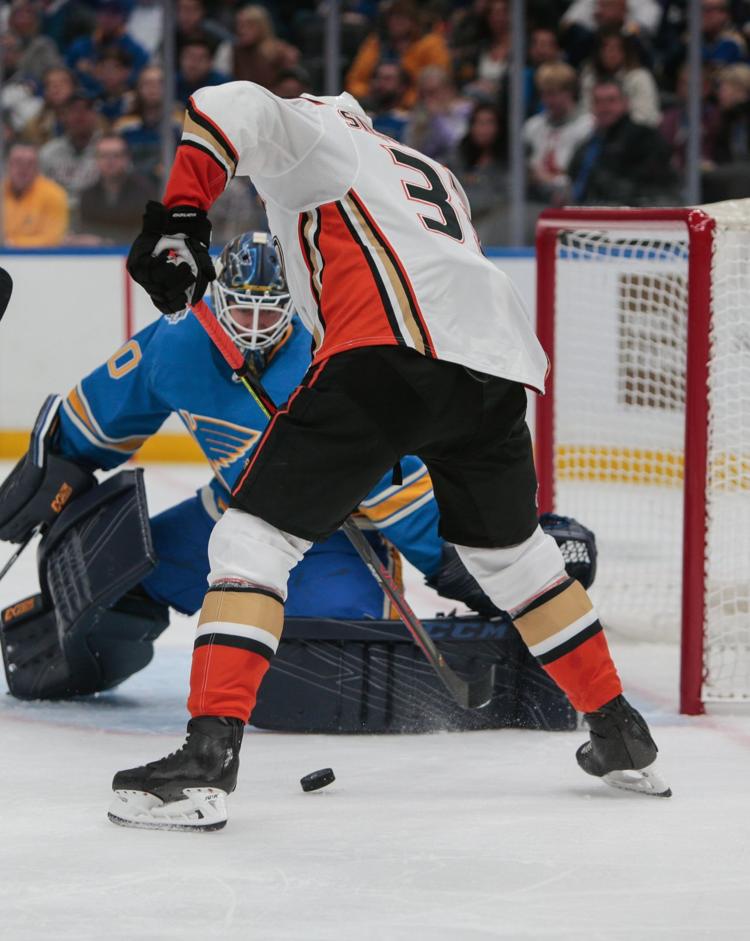 Blues take on Ducks on Nov. 16, 2019
Blues take on Ducks on Nov. 16, 2019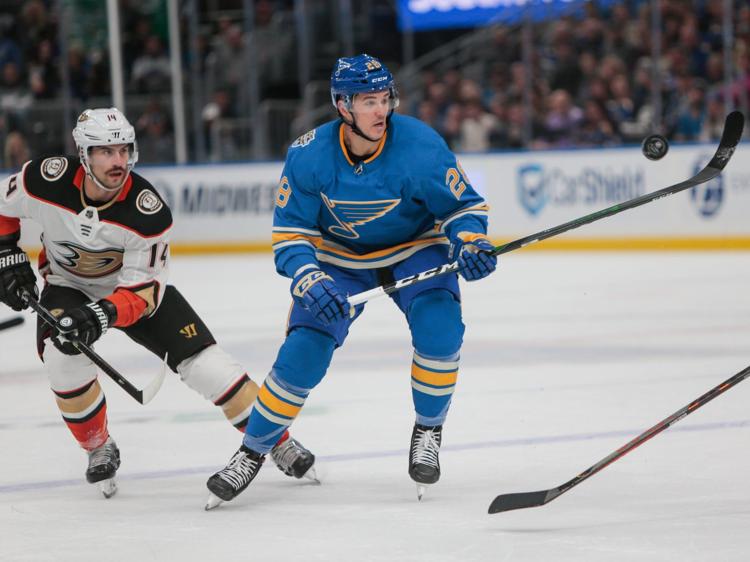 Blues take on Ducks on Nov. 16, 2019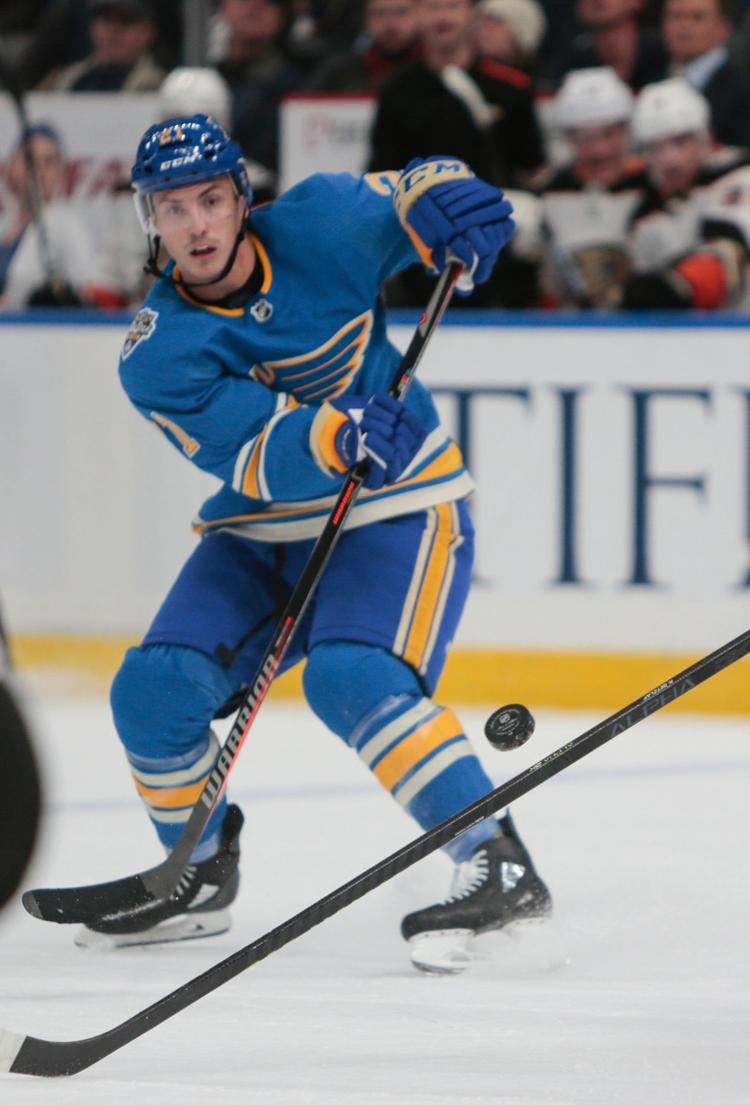 Blues take on Ducks on Nov. 16, 2019
Blues take on Ducks on Nov. 16, 2019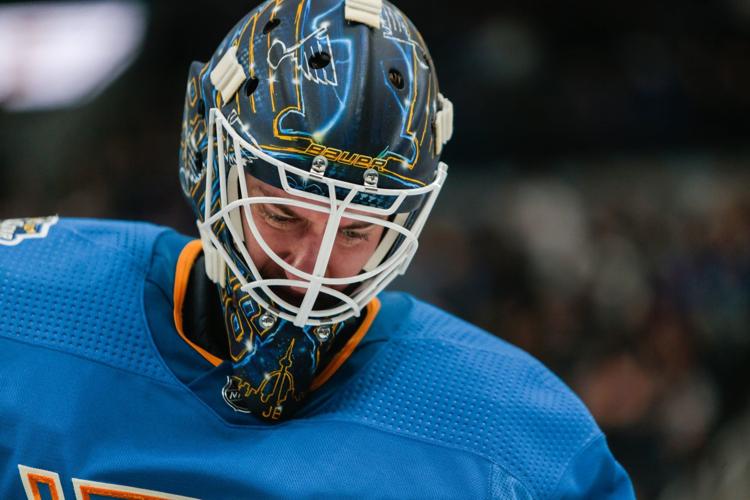 Blues take on Ducks on Nov. 16, 2019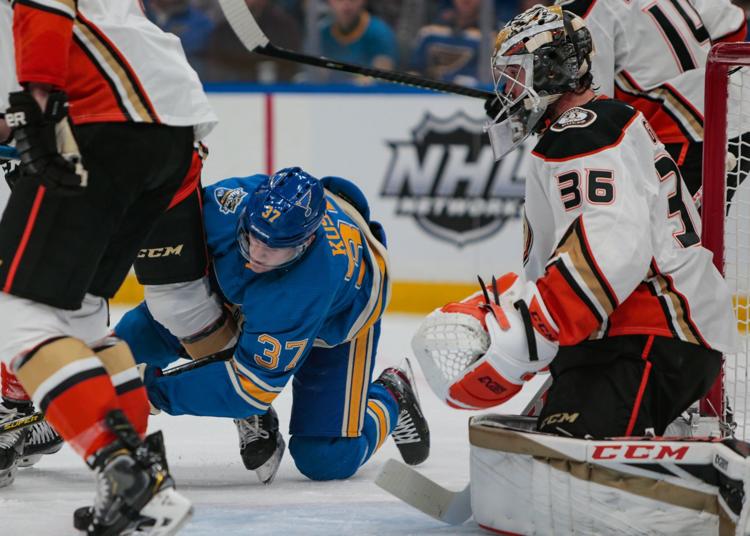 Blues take on Ducks on Nov. 16, 2019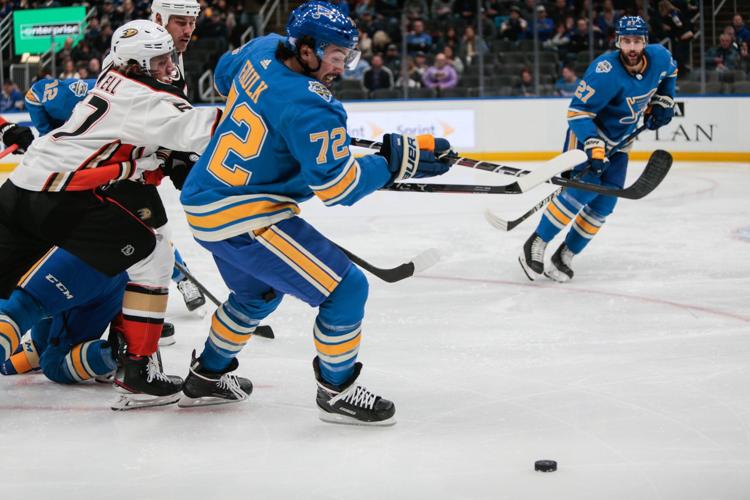 Blues take on Ducks on Nov. 16, 2019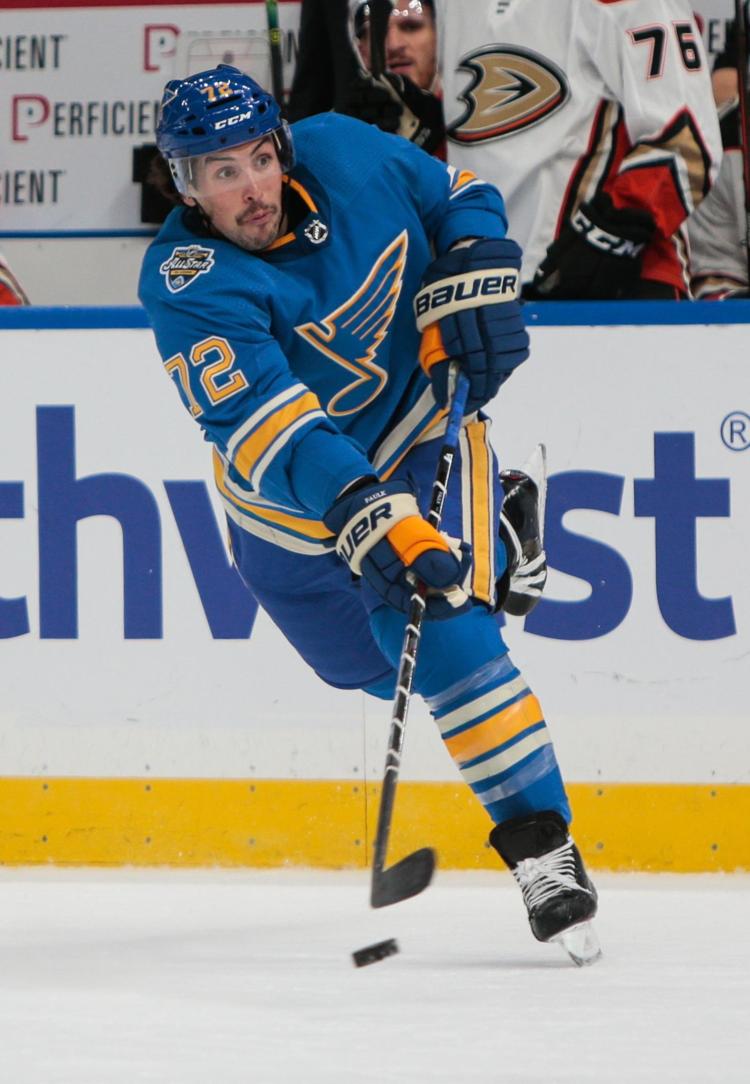 Blues take on Ducks on Nov. 16, 2019