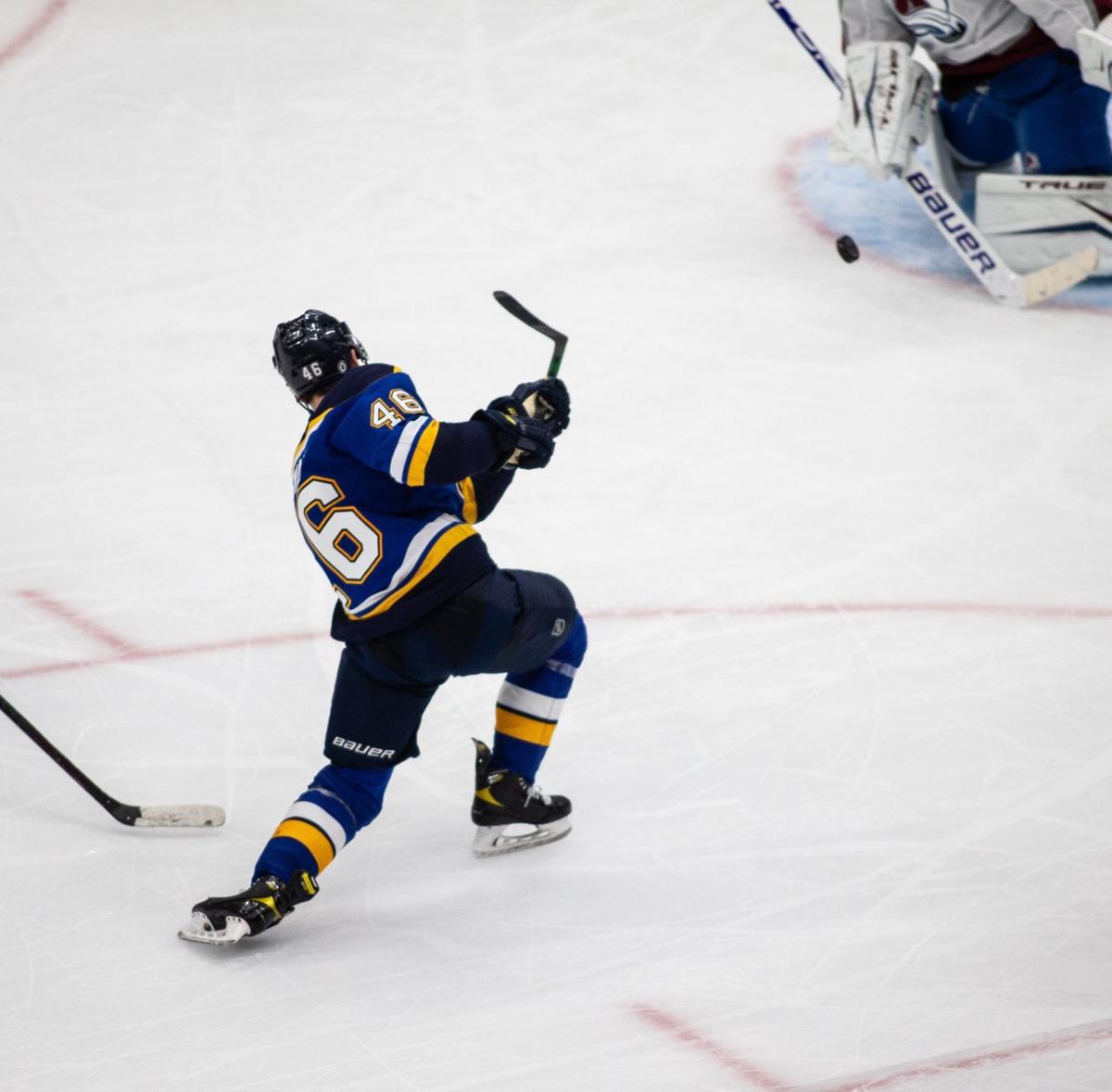 On Saturday, the Blues got Robert Thomas and Mackenzie MacEachern healthy again (though MacEachern didn't play), meaning they were as close to being at full strength as they can get anymore.
The only players not available were Carl Gunnarsson and Oskar Sundqvist, both of whom are out for the season.
That bout of good health lasted all of 12 minutes, 40 seconds.
At a point in the season in which being sidelined for a week means missing almost half of the remaining season, the Blues were down two defensemen on Monday as Colton Parayko and Vince Dunn missed the team's' 4-1 victory over Colorado because of upper-body injuries. Parayko left the game Saturday at the 12:40 mark and didn't return. Dunn came out in the third period and also didn't return.
Coach Craig Berube said he didn't know when either will be back.
"It's kind of up in the air on that yet," he said.
The Blues have 10 games remaining in a regular season scheduled to end on May 13.
With Parayko and Dunn out, along with Gunnarsson, the Blues are down three defensemen from the seven with which they opened the season. That pushed Niko Mikkola, who has been a healthy scratch for the past 10 games, into the lineup on Monday. He had nearly 17 minute of ice time, blocking a shot and having three hits. The game also marked the Blues debut of Steven Santini, a depth signing in the offseason. Because of the strangeness of this season he has appeared in just five games, with Utica.
Santini was promoted from Utica of the American Hockey League to the Blues' taxi squad on Feb. 24. After spending a week in quarantine in a hotel room in Los Angeles waiting to join the Blues there, he's been in sort of a limbo. He was a healthy scratch three times in March but other than that, he's been skating with the taxi squad, staying ready just in case. He was activated on Monday morning and had just under six minutes of playing time, in which he took two shots and had two hits.
Torey Krug, who missed a practice for "maintenance" last week, was fit enough to play and Berube, having won with 11 forwards and seven defensemen on Saturday, decided to stick with that configuration. That meant Santini was the only option on defense — Zach Sanford and Kyle Clifford were scratched for the second game in a row.
Santini's previous most recent NHL game was on Nov. 21, 2019 with Nashville, for which he played two games that season. The bulk of his NHL career came with New Jersey. He played in 114 games for the Devils over four seasons.
A win away
Blues prospect Klim Kostin is a win away from winning the Gagarin Cup, the KHL's championship, after Avangard Omsk beat CSKA Moscow 2-0 on Monday to take a 3-2 lead in the best-of-seven final series. Kostin didn't figure in the scoring in this one.
The Blues have a visa ready for Kostin to return to America as soon as the series ends, which could be as soon as Wednesday. Once he returns, Kostin would have to go through a quarantine before being available to play, which would likely cause him to miss the rest of the regular season but be available for the playoffs.
Notes
Three Blues prospects, forwards Tanner Dickinson and Keean Washkurak and goalie Will Cranley, who were supposed to play in the Ontario Hockey League only to have that season wiped out by COVID, have reported to Utica to train and maybe play this season.
"They all drove to Utica," said Blues director of player development Tim Taylor. "In the next month, they're gonna spend time in Utica. They might get some games in, but at the end of the day, they're gonna practice with our team and do some skills and development for the next month there."
Utica's season runs through May 16. There are no playoffs in the AHL this year.
• Avalanche goalie Philipp Grubauer, who has been out two weeks because of COVID-19, joined the team in St. Louis though he hasn't gotten back on the ice yet. Colorado Forward Brandon Saad is out for two to four weeks because of a lower-body injury.
Photos: Blues take down Colorado Avalanche
Blues V Avalanche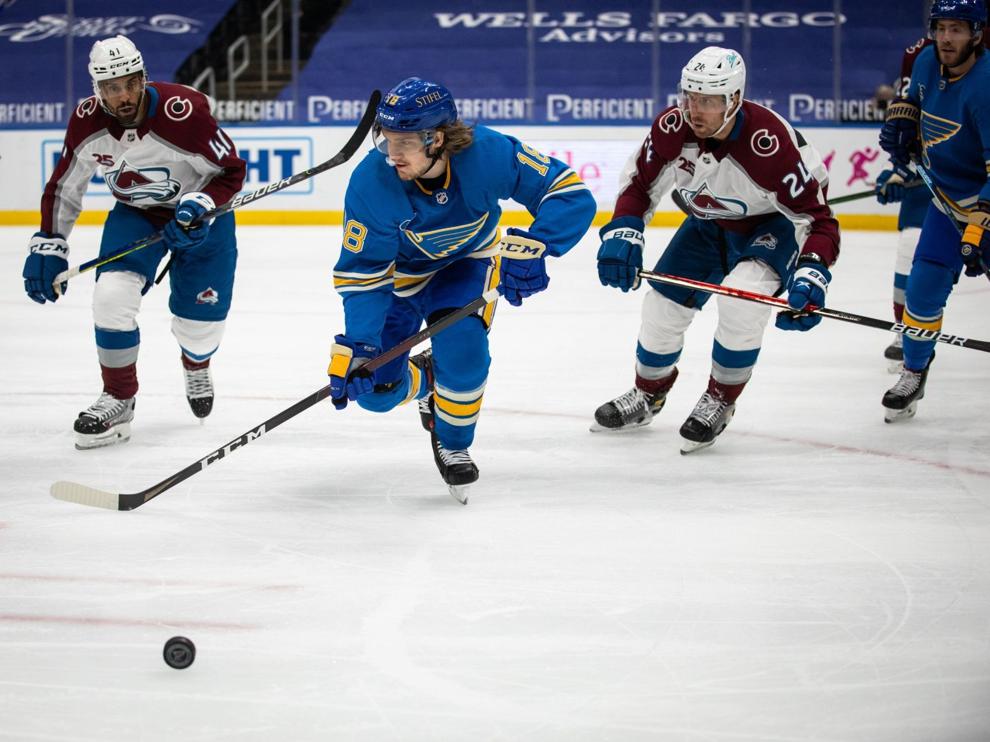 Blues V Avalanche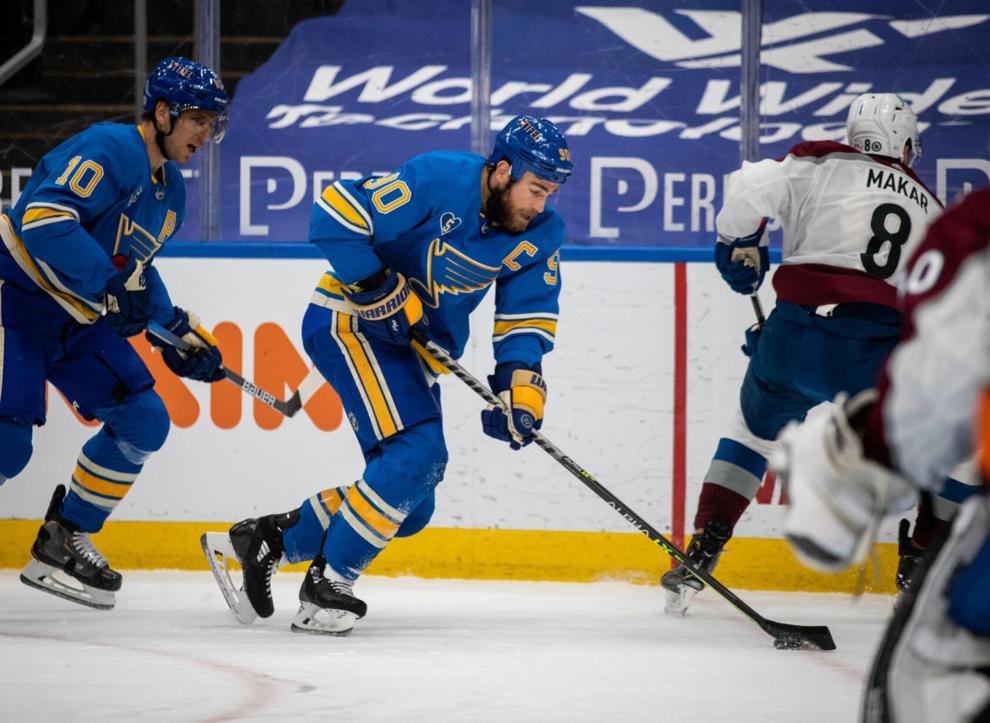 Blues V Avalanche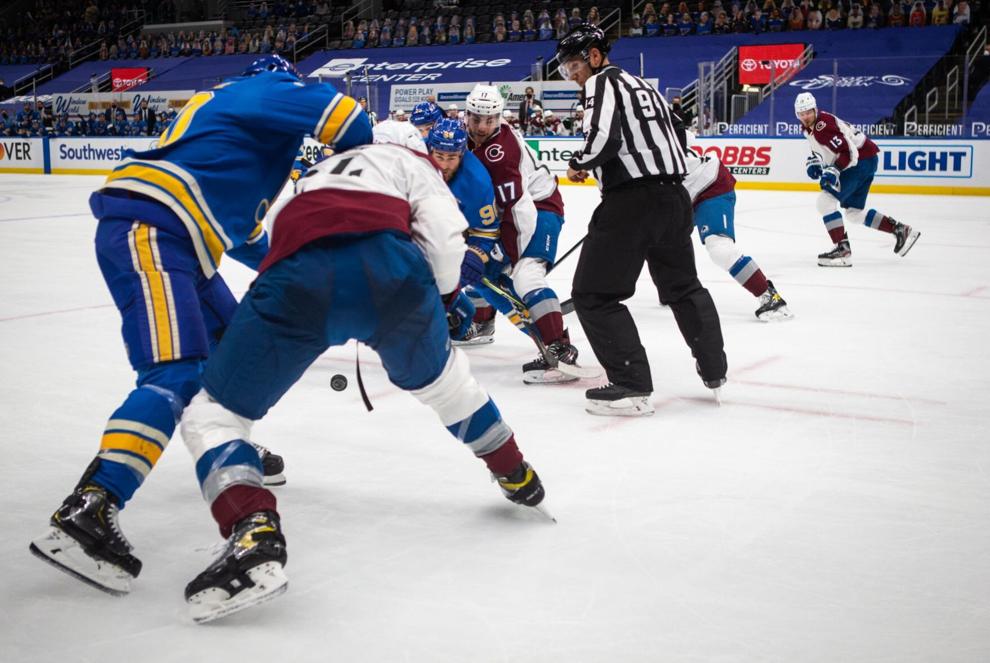 Blues V Avalanche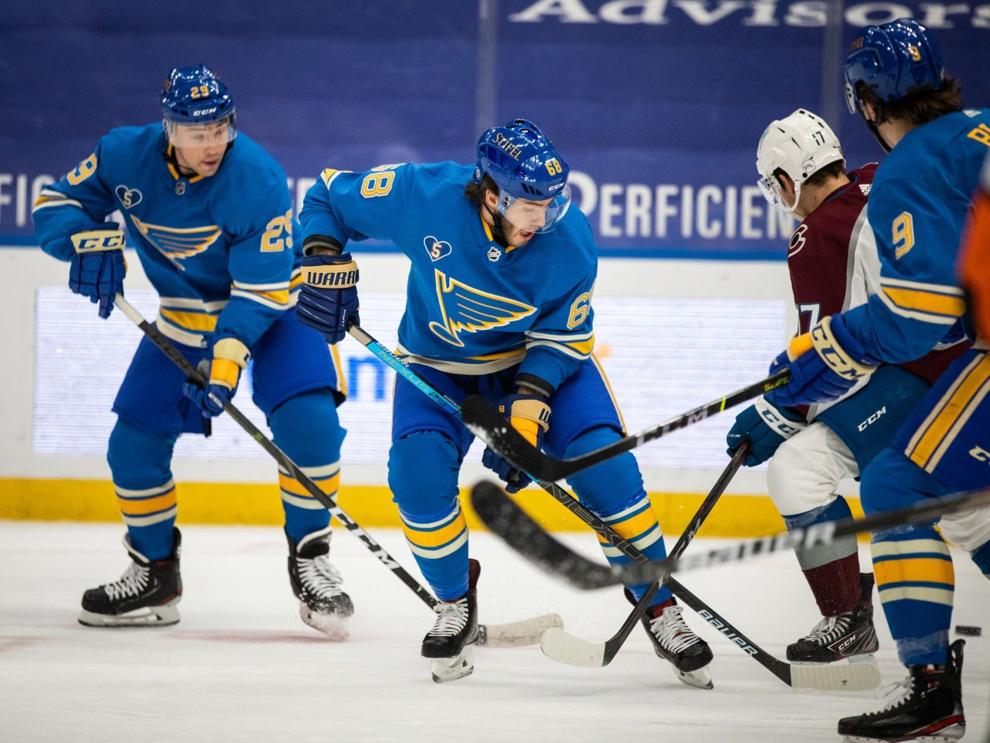 Blues V Avalanche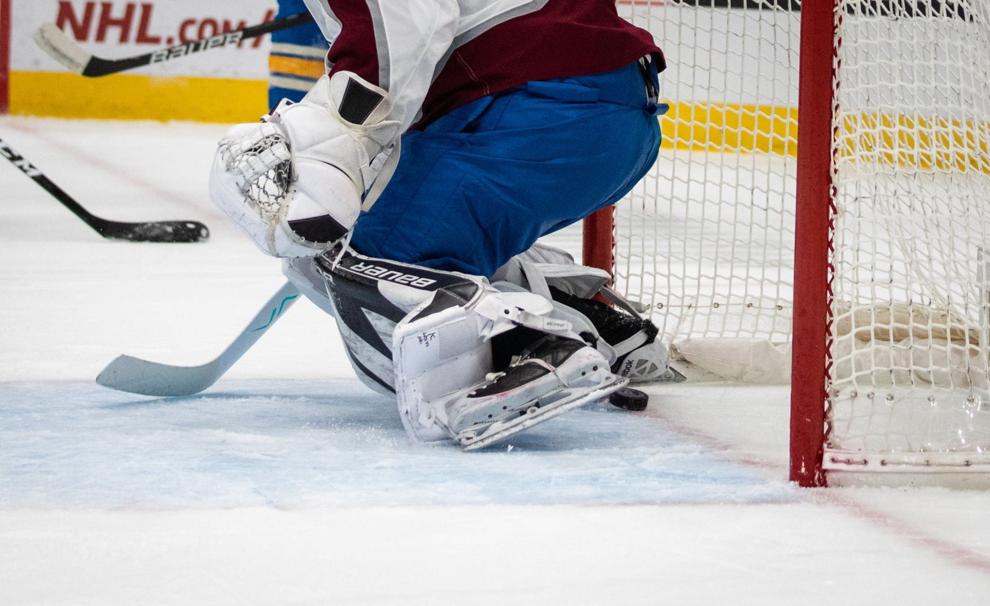 Blues V Avalanche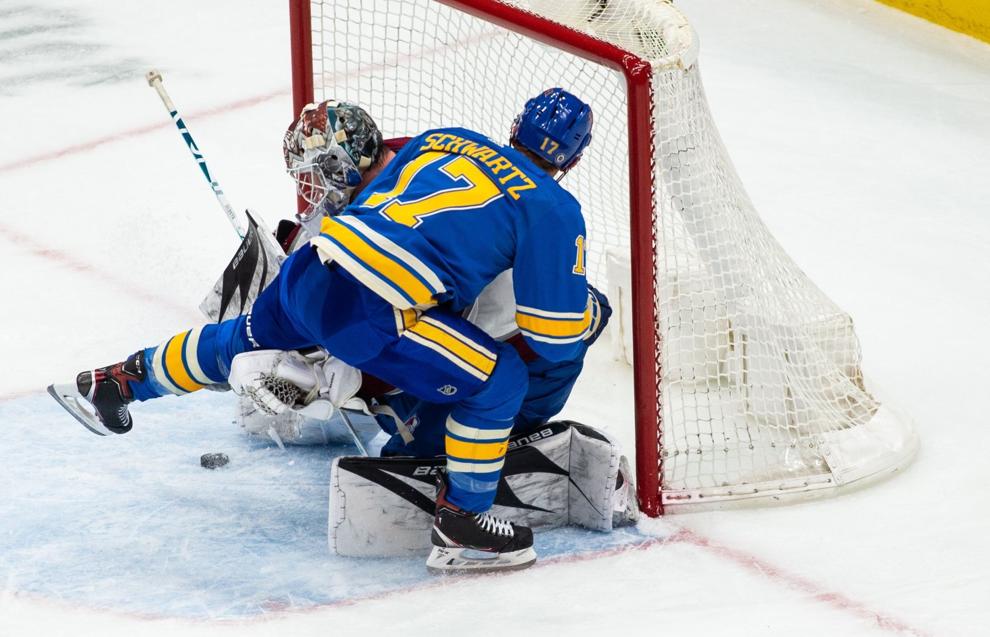 Blues V Avalanche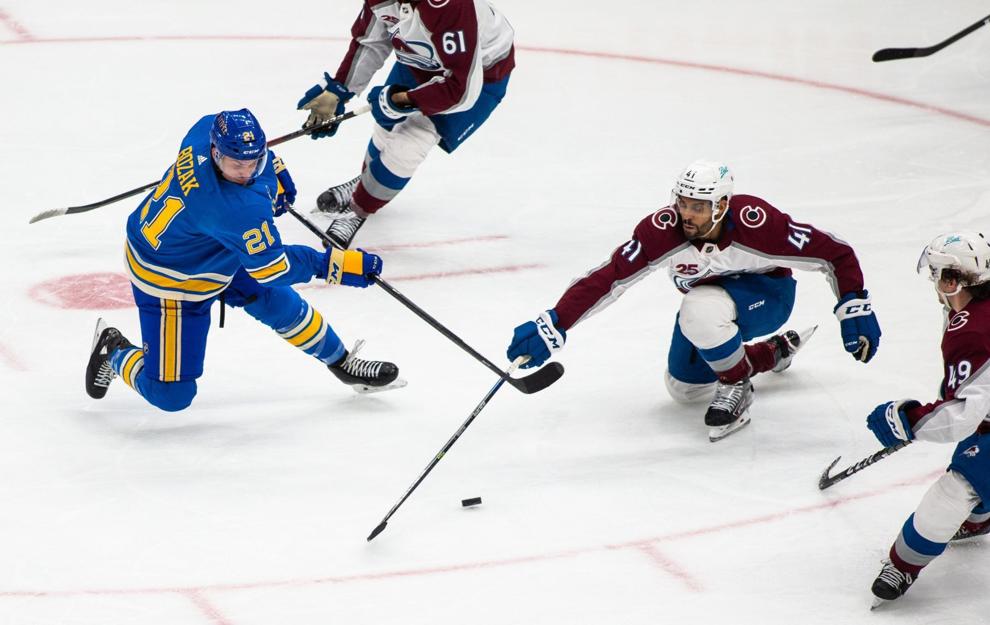 Blues V Avalanche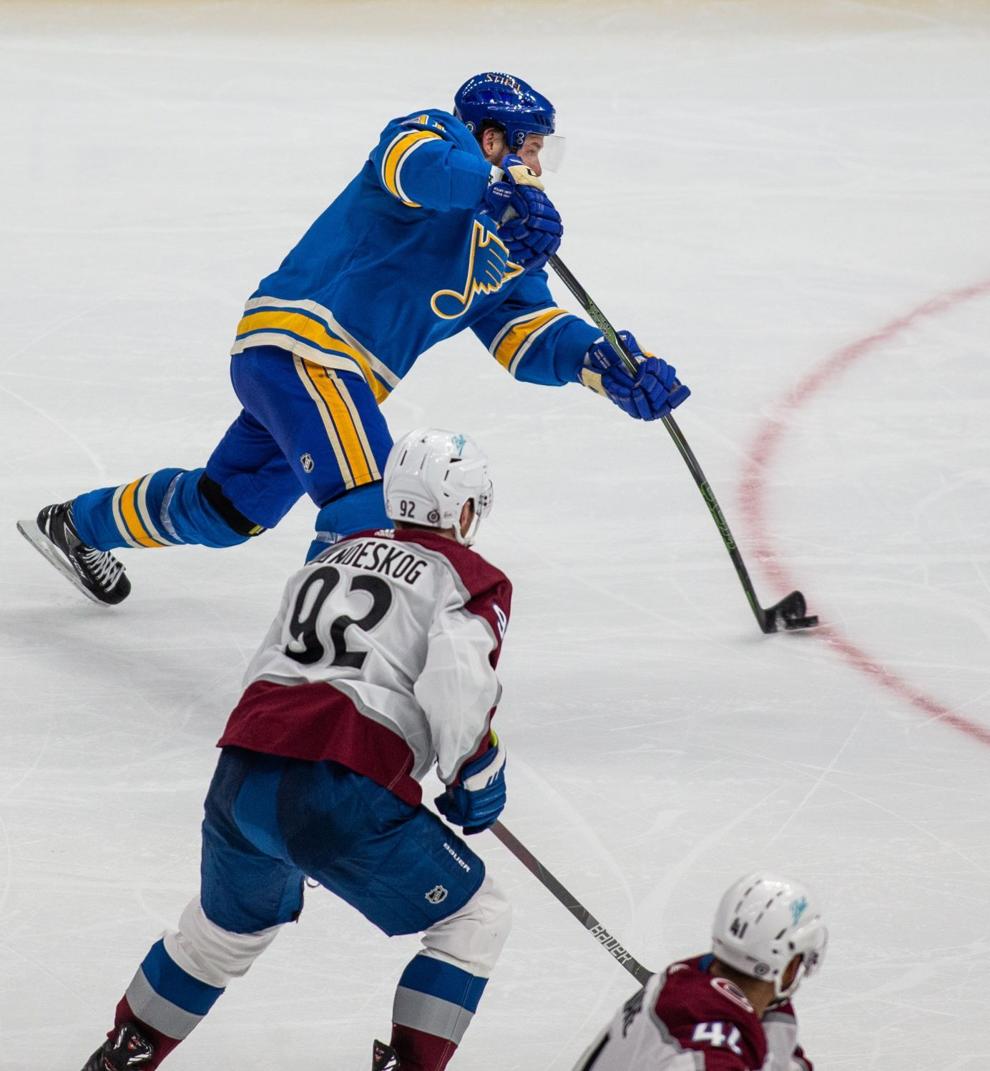 Blues V Avalanche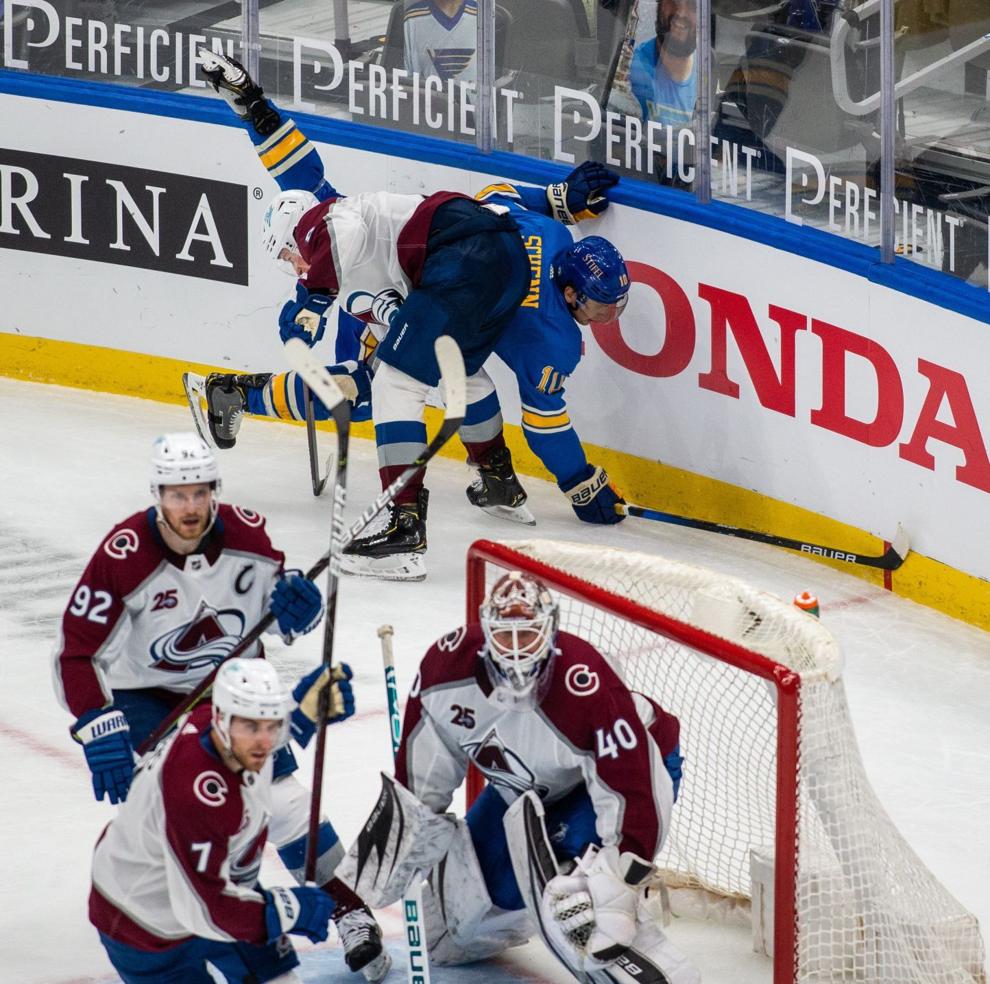 Blues V Avalanche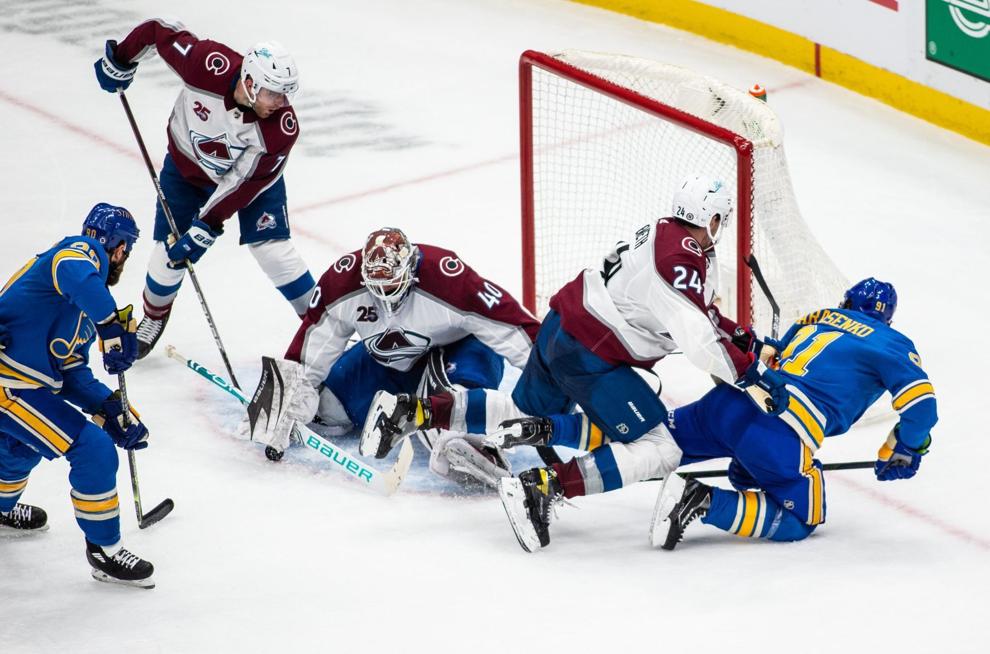 Blues V Avalanche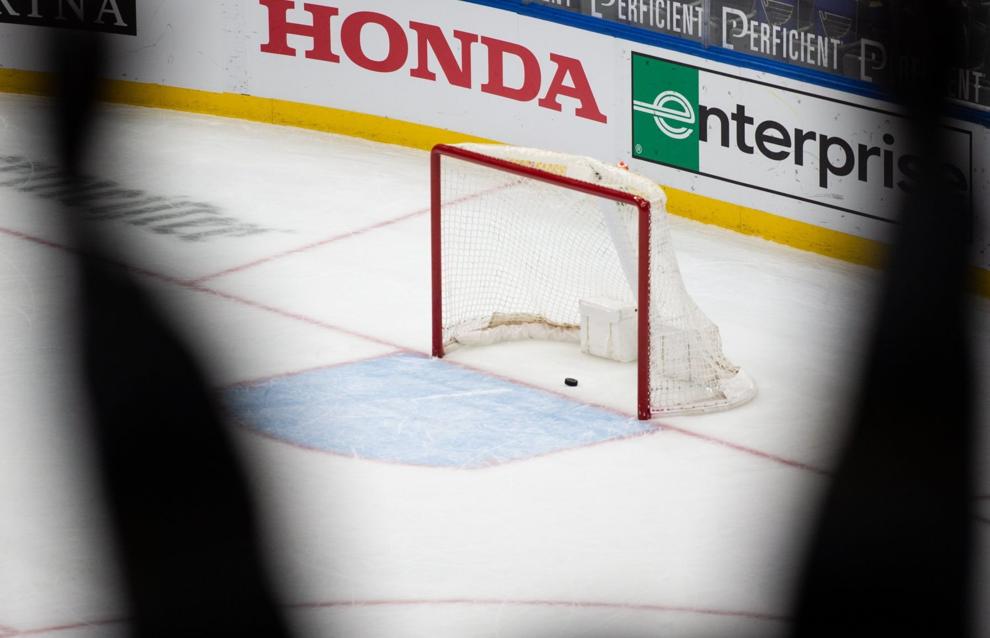 Blues V Avalanche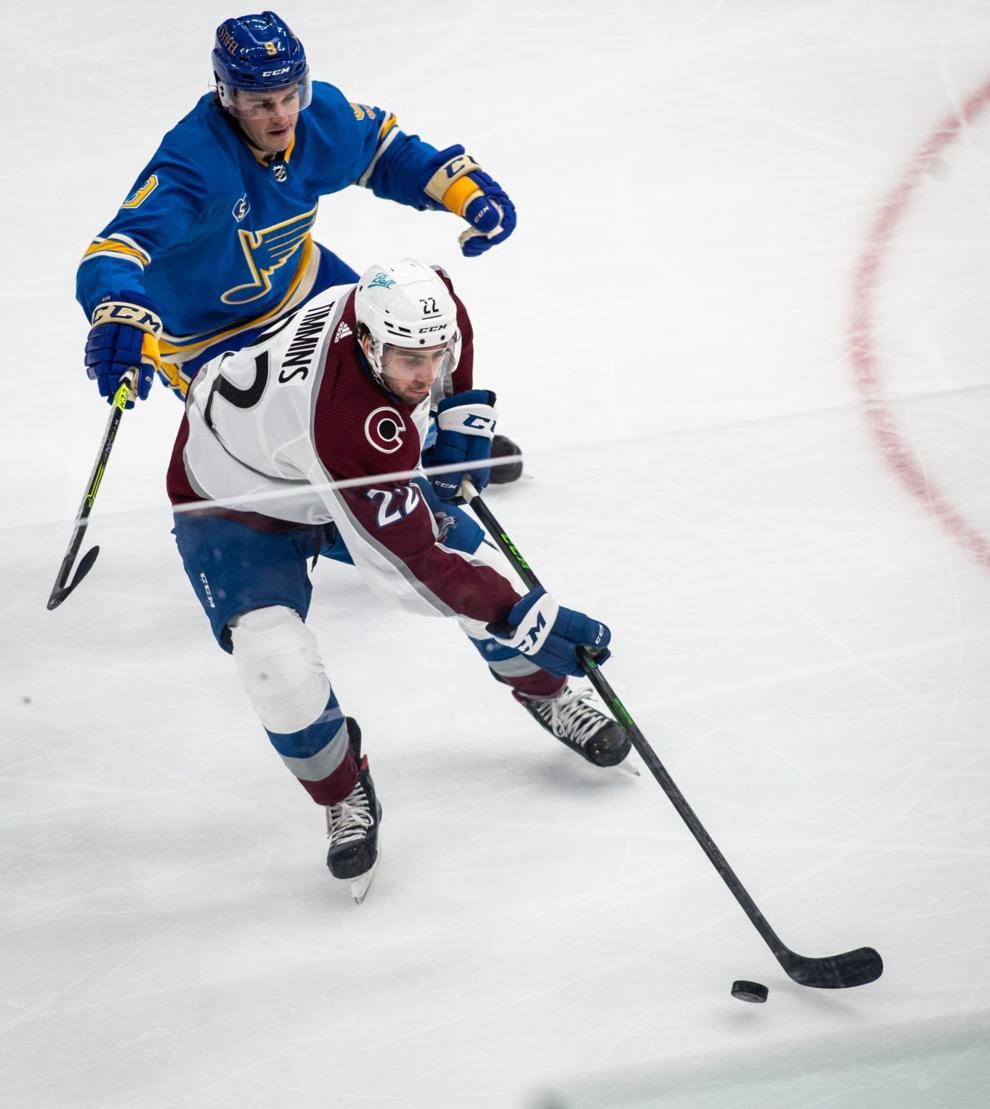 Blues V Avalanche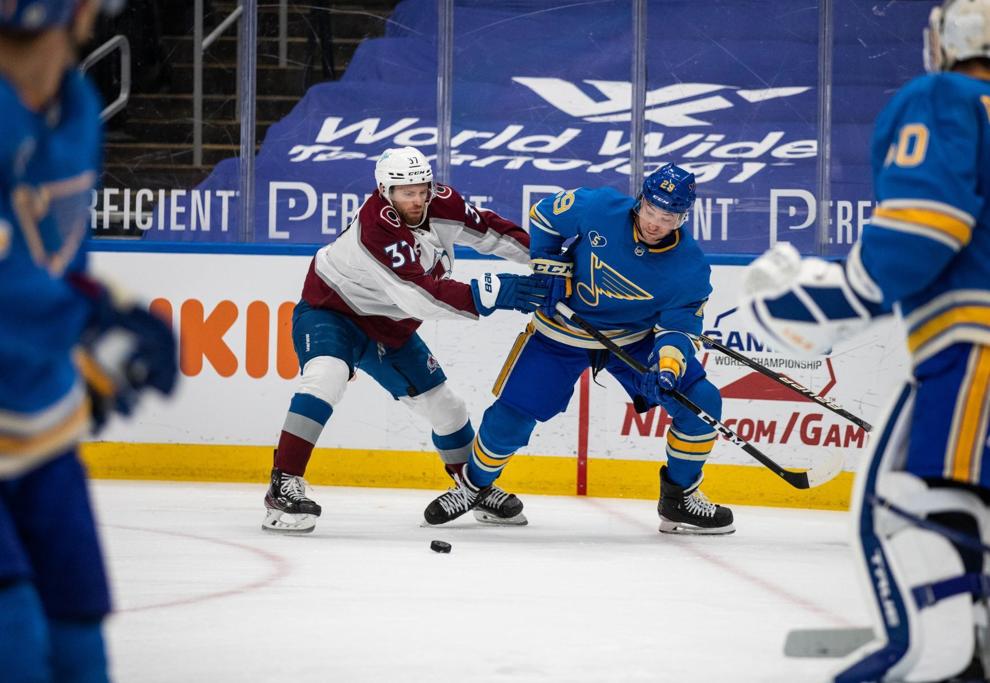 Blues V Avalanche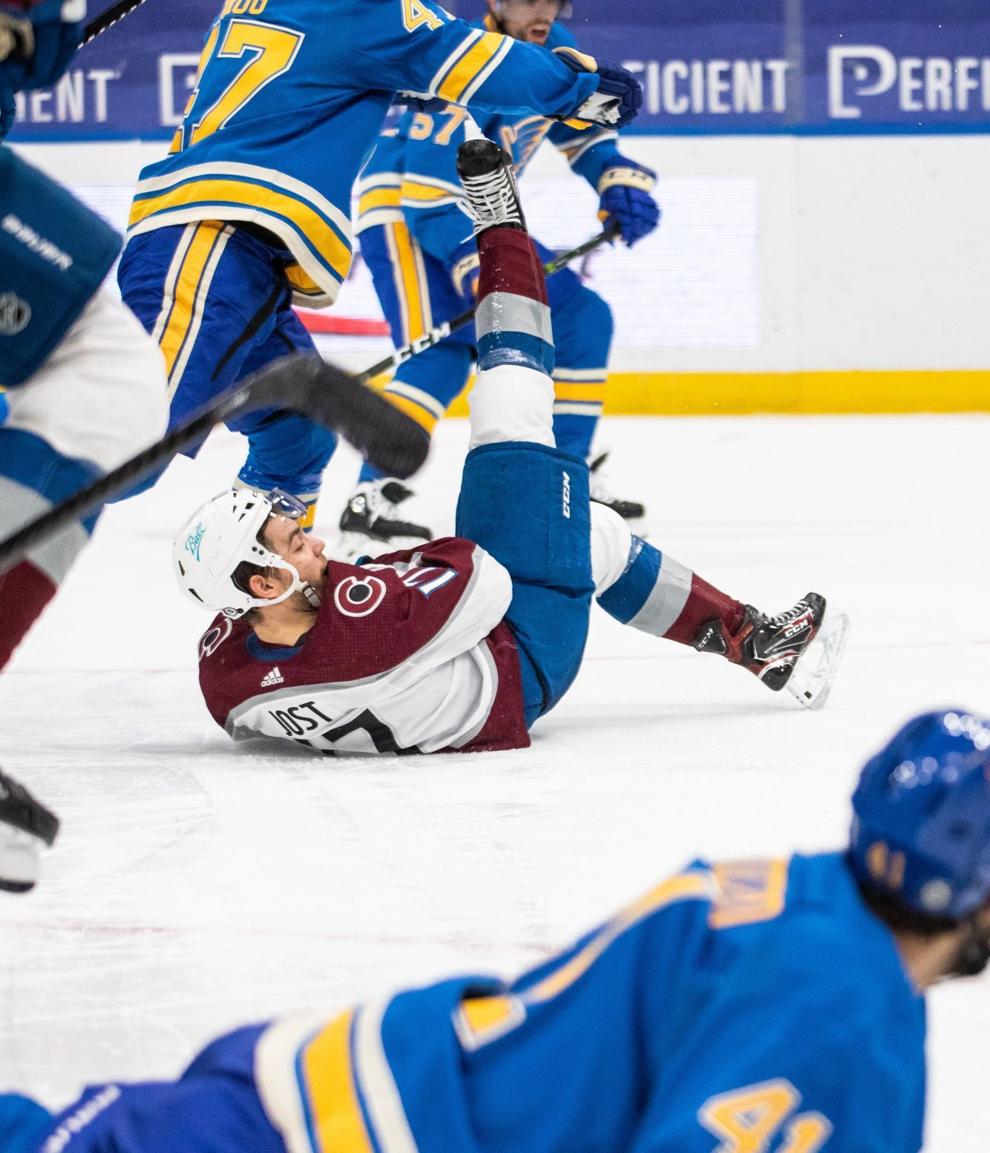 Blues V Avalanche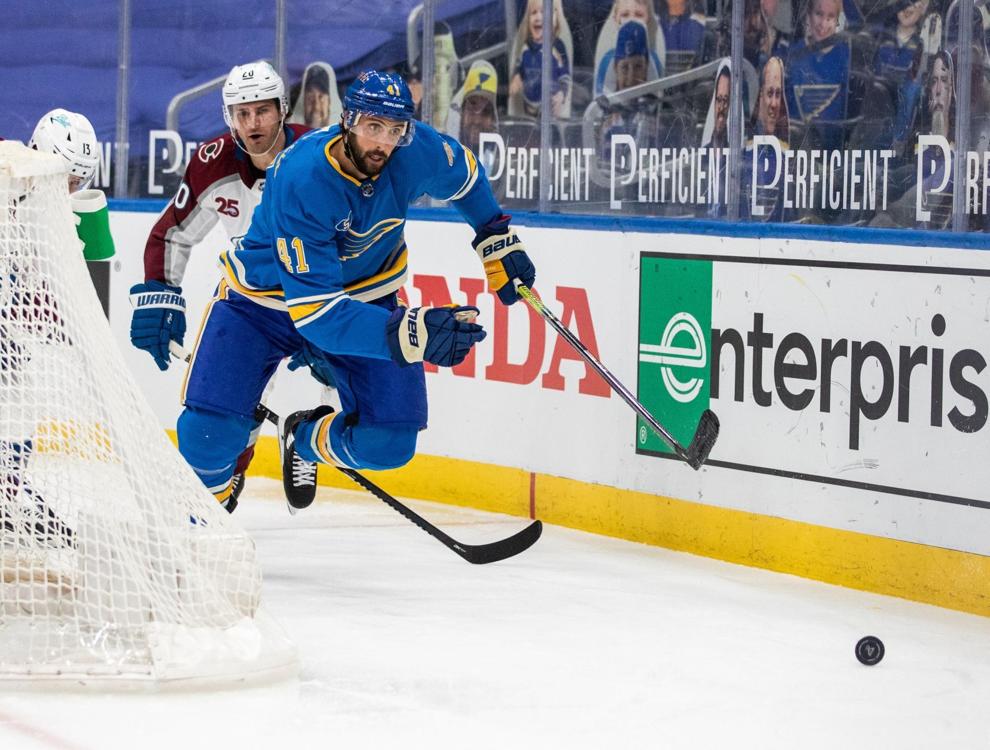 Blues V Avalanche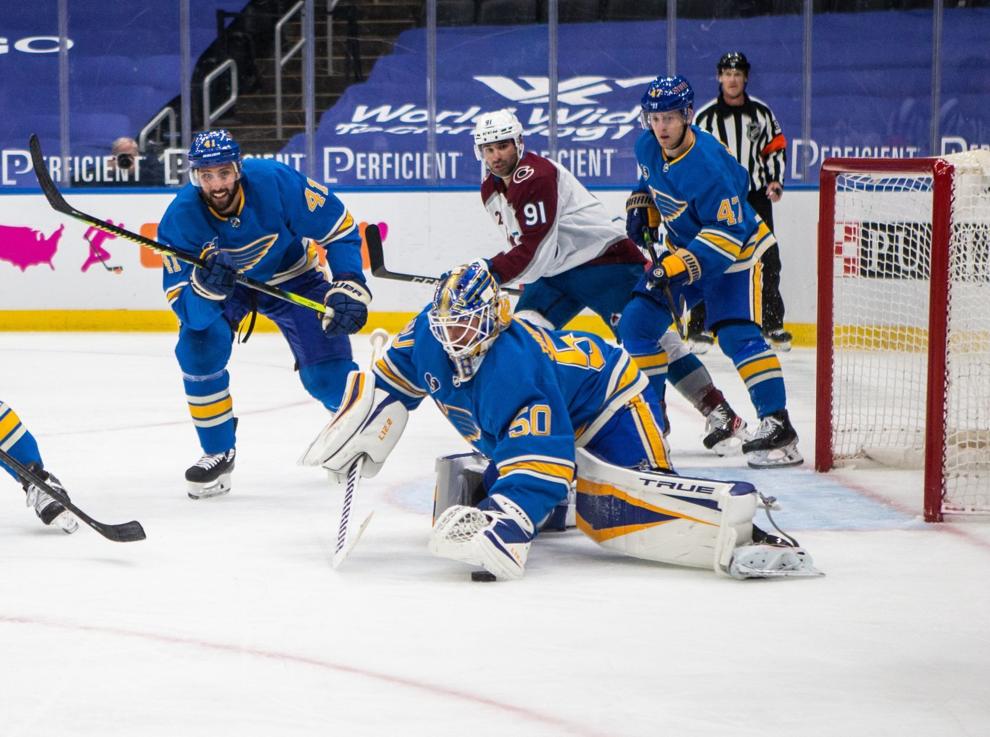 Blues V Avalanche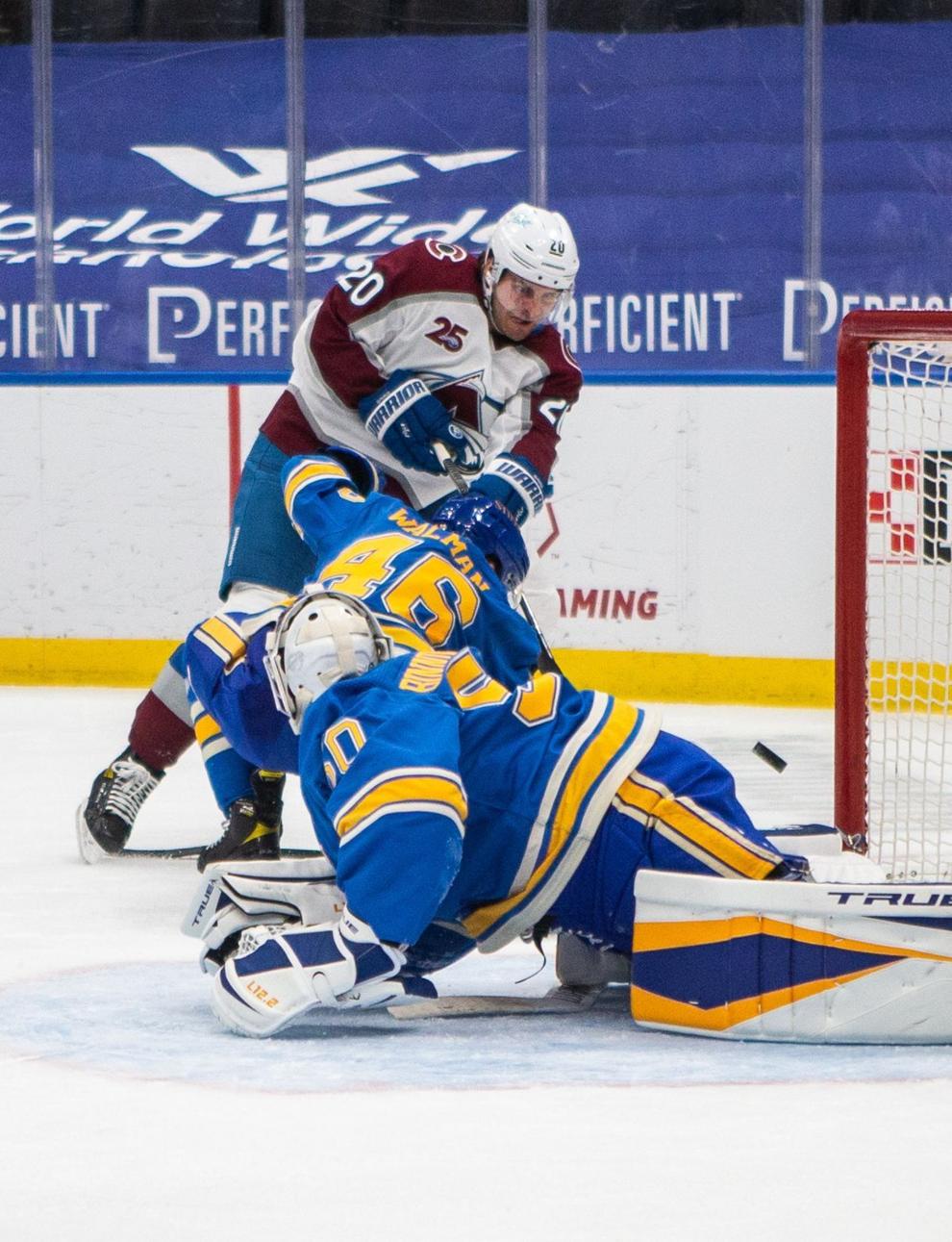 Blues V Avalanche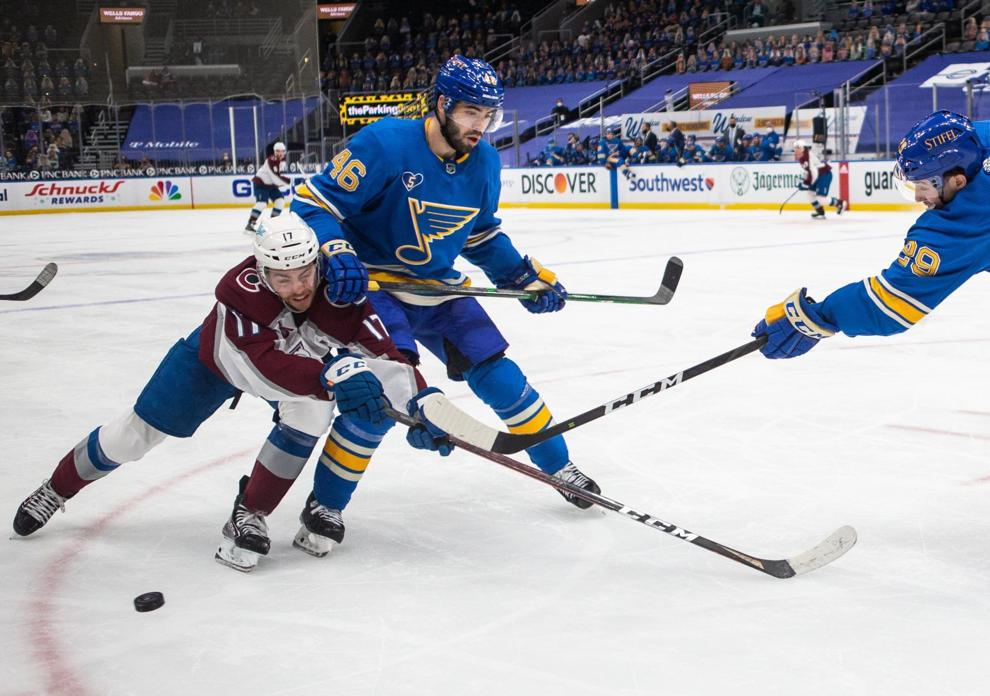 Blues V Avalanche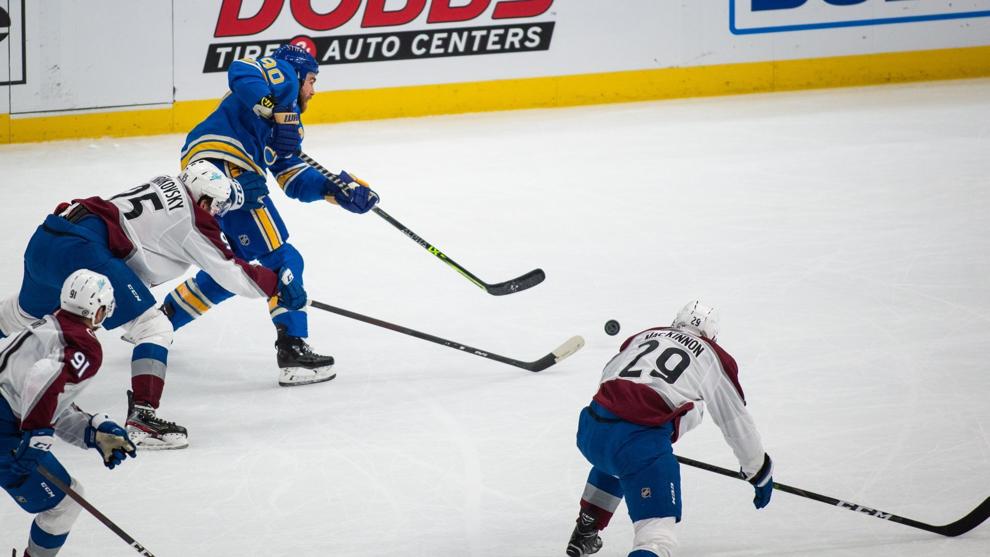 Blues V Avalanche