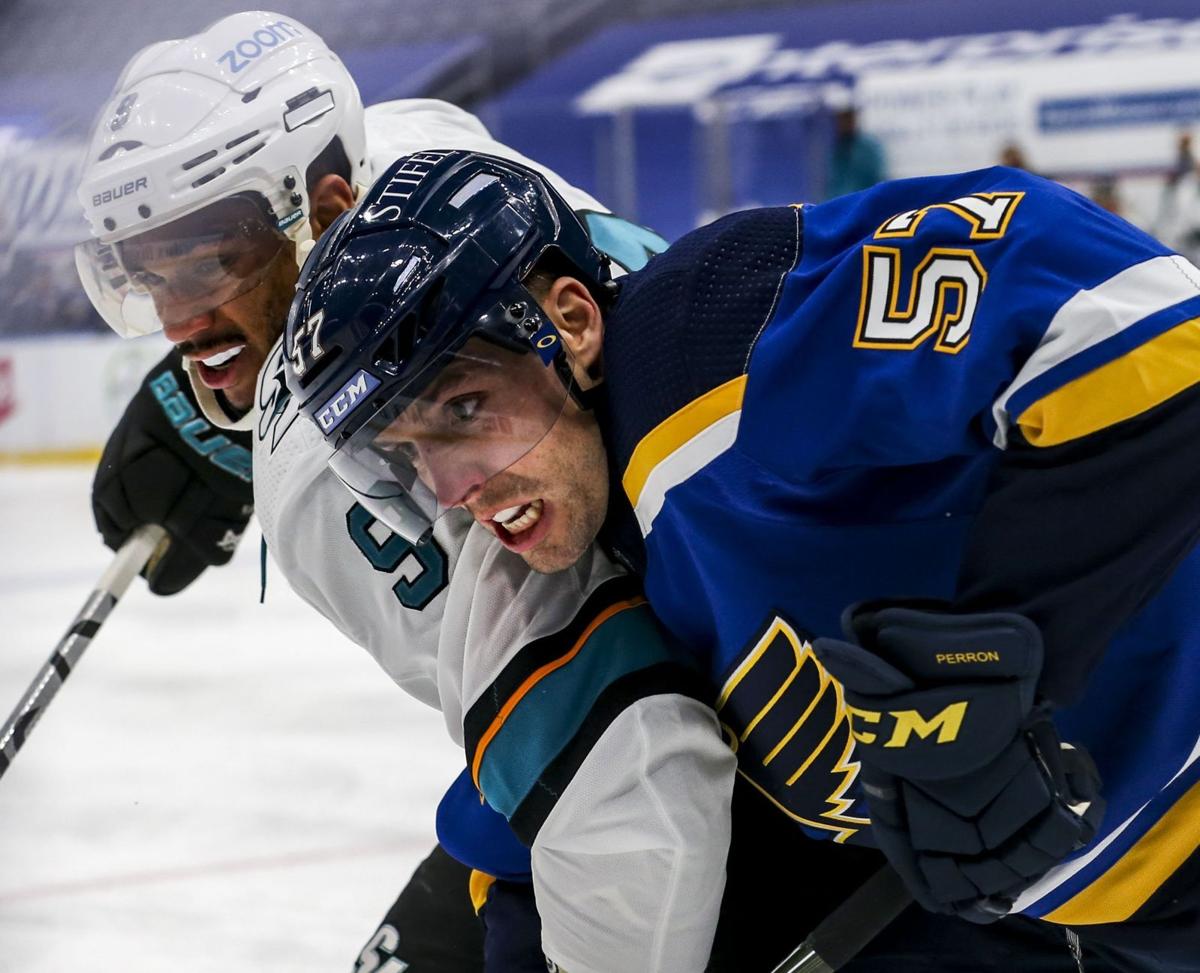 On Tuesday, the NHL pulled the plug on its plan to use tracking pucks after complaints from players about the quality of the pucks.
But like a deflected puck that flies over the glass and into the stands, this development apparently went over the Blues' heads.
"I don't think they have tracking pucks yet," coach Craig Berube said after Wednesday's morning skate. "Do they?"
When told they did, but now they don't, Berube replied:
"Oh, OK. I don't know. I honestly don't know (anything) about it. I don't think it makes a difference with anything."
Oskar Sundqvist was equally in the dark.
"I haven't noticed anything specific with that," he said. "I haven't even heard of it, so this is news for me, too. So maybe I keep an eye on it now."
The pucks were embedded with tracking technology, with the idea to enhance the viewing experience by providing more data. But among the complaints was that the pucks weren't sliding properly — which seems to be pretty important if you're a puck.
But now that they've been removed from play, he won't see one again. At least not for the foreseeable future.
"It was probably (David) Perron complaining about it," Sundqvist joked. "He usually notices stuff like that. So now it's gone, I guess, and it's just back to normal."
When asked if he noticed that anything was different with the tracking pucks, Ryan O'Reilly cracked: "Yeah, it wouldn't go in the net for me. That was obviously a big change for me.
"With these (traditional pucks) I'll be scoring a lot more now. No, I didn't really notice anything. You really couldn't tell there was any difference."
Blais is back
His two-game suspension over, Sammy Blais was not only back in the NHL's good graces, he was back in the lineup Wednesday. Blais replaced Kyle Clifford — a healthy scratch — on the Blues' fourth line against San Jose, joining Sundqvist and Ivan Barbashev. Blaise took one shot in 8:30 of play in the Blues' 2-1 shootout loss.
He missed the second Colorado game as well as Monday's contest against the Sharks after NHL Player Safety ruled his first-period hit Jan. 13 on Avalanche defensemen Devon Toews constituted an illegal check to the head. He was also docked $25,000 and change by the league.
"Sammy's obviously a physical guy and at the same time he's really skilled," Sundqvist said after the morning skate. "Me and 'Barbs' played with him before, so it's gonna be easy to play with him again. I think that Cliffy has done a great job playing with us, and I'm sure they're going to swap around a little bit during the season when it's so tight with so many games."
Scandella out
Defensemen Colton Parayko and Marco Scandella have missed some practice time lately for "maintenance" days — meaning they had a tweak or strain of some sort that fell short of full-fledged injury status. But neither had missed any game time, and may in fact be doing better. Until now, that is.
Scandella took part in the Blues' optional skate Wednesday morning at Enterprise Center; Parayko skated for a few minutes, loosening up before leaving the ice. Berube said after the morning skate that he believed both would be available come game time.
Turns out Berube was only half right. Parayko was in the lineup; but Scandella was a scratch, replaced by Niko Mikkola, who played in just his sixth NHL contest. According to the Blues, Scandella is day-to-day with an upper-body injury.
With Scandella out, Vince Dunn moved up to a pairing with Justin Faulk. Mikkola was on the third pairing with Carl Gunnarsson.
So for the third time in four games, the Blues had a different set of defensive pairings. With Scandella out, Jake Walman was moved back up to the active roster from the taxi squad and took part in Wednesday's pregame skate.
Blues look for repeat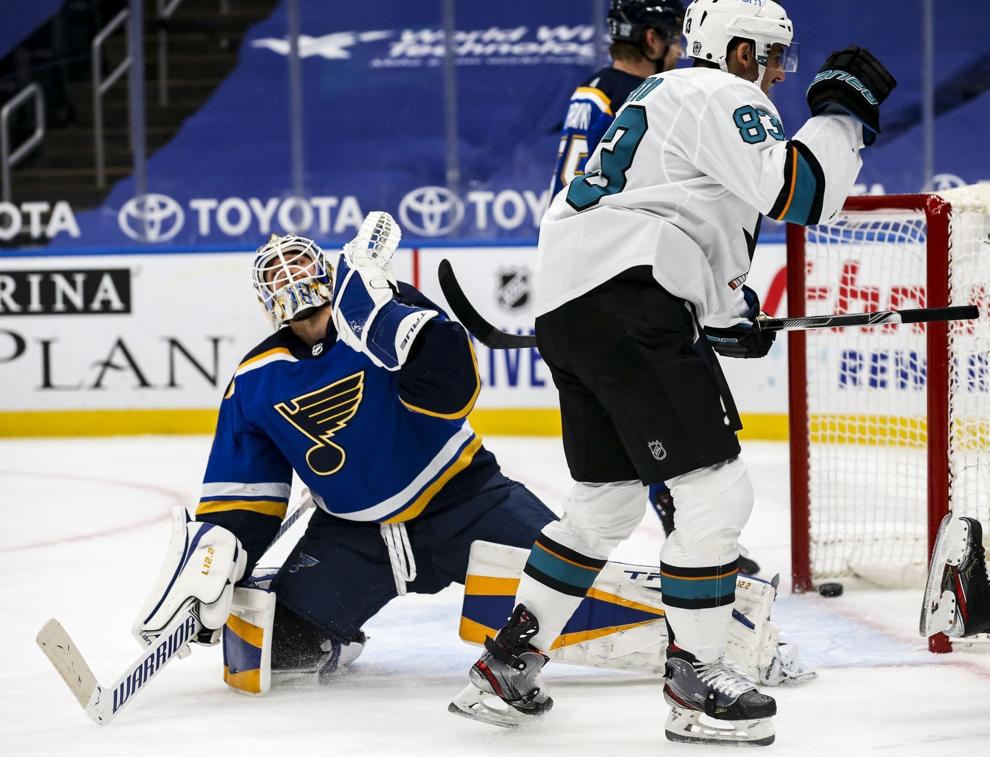 Blues look for repeat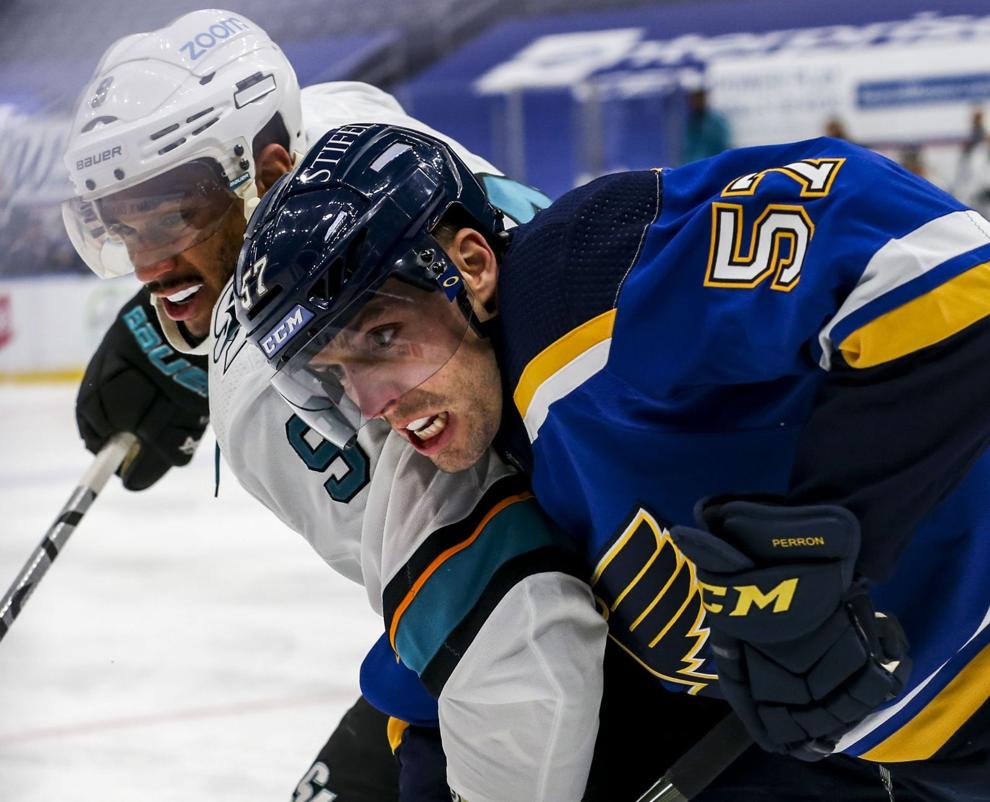 Blues look for repeat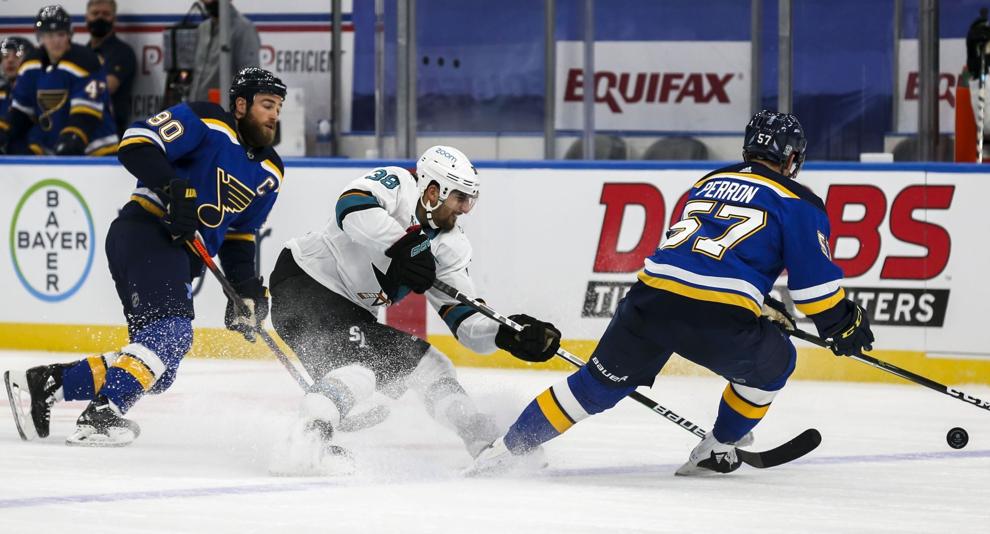 Blues drop game in shootout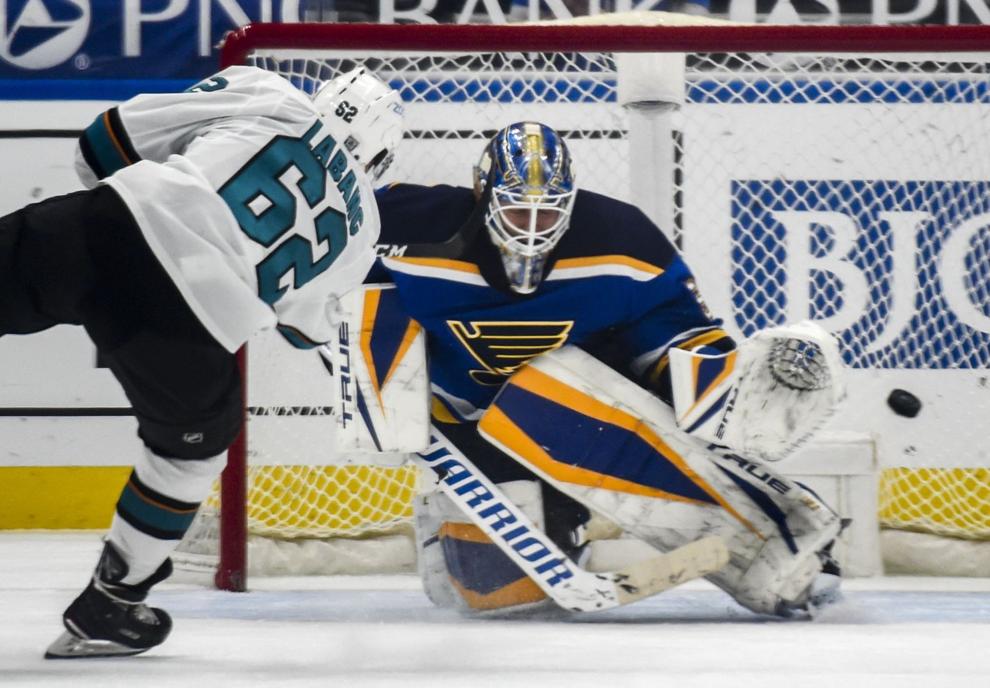 Blues drop game in shootout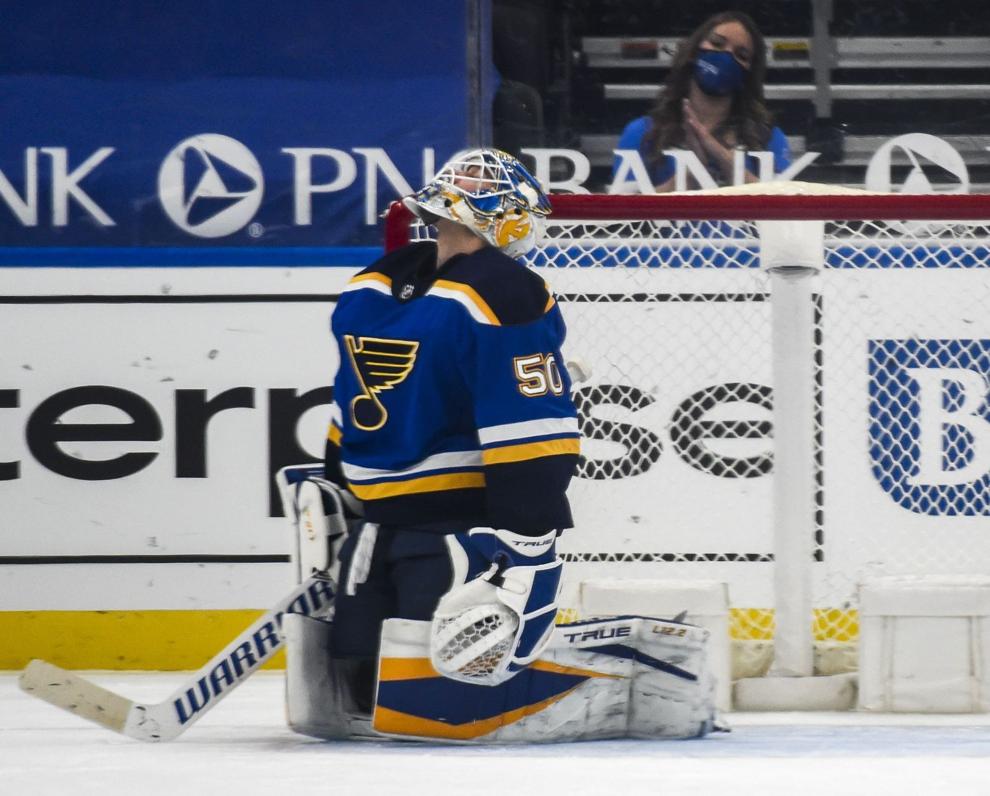 Blues drop game in shootout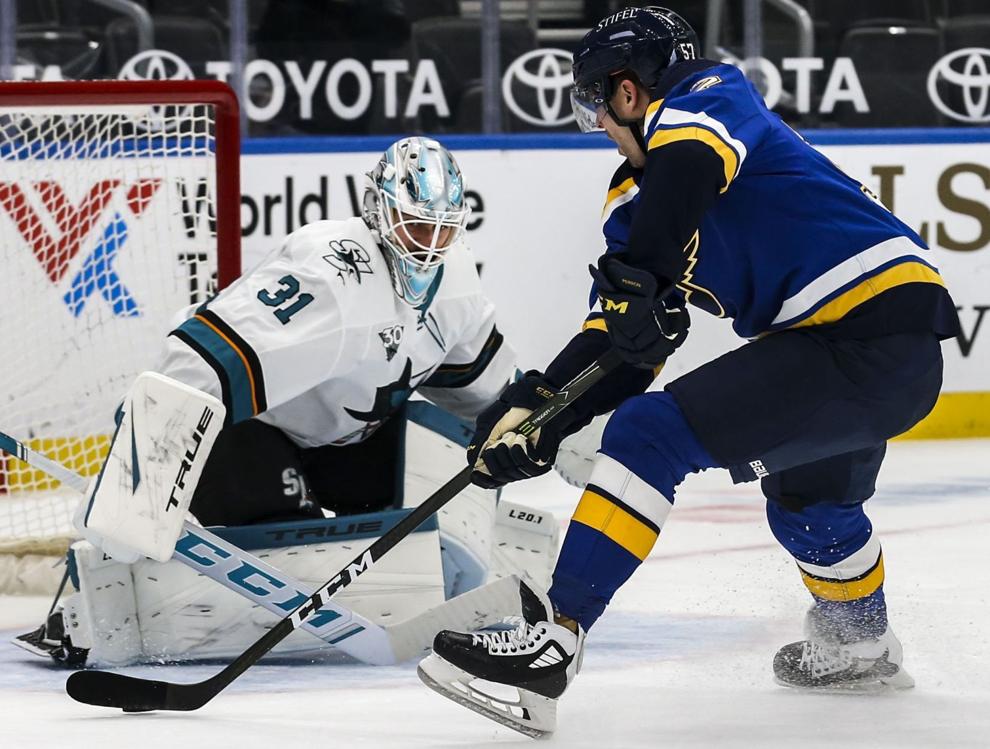 Blues drop game in shootout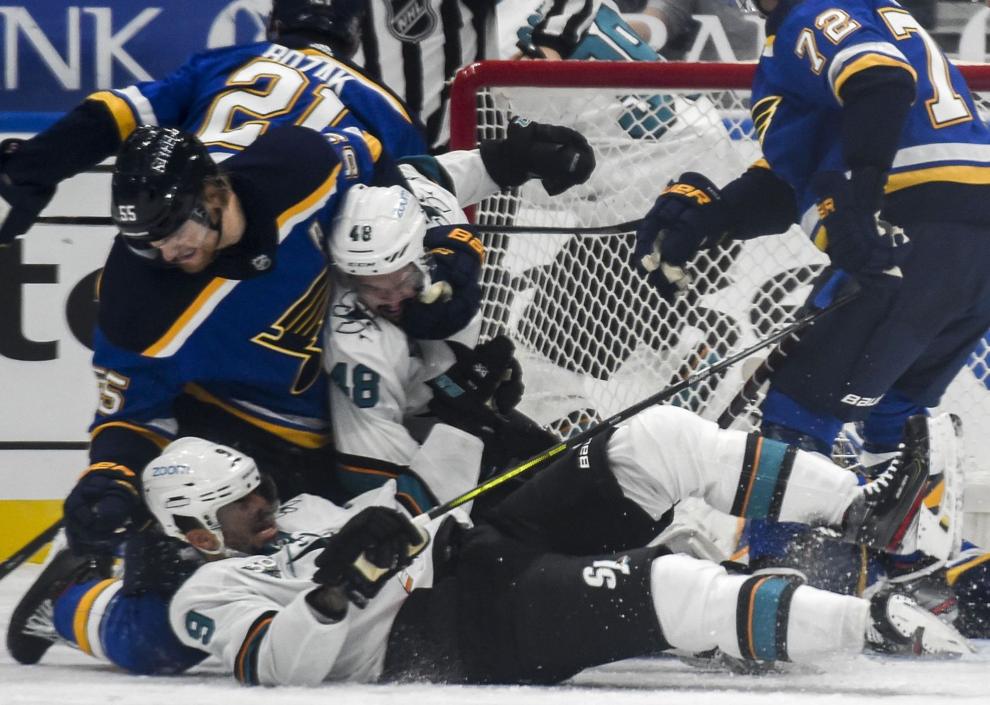 Blues look for repeat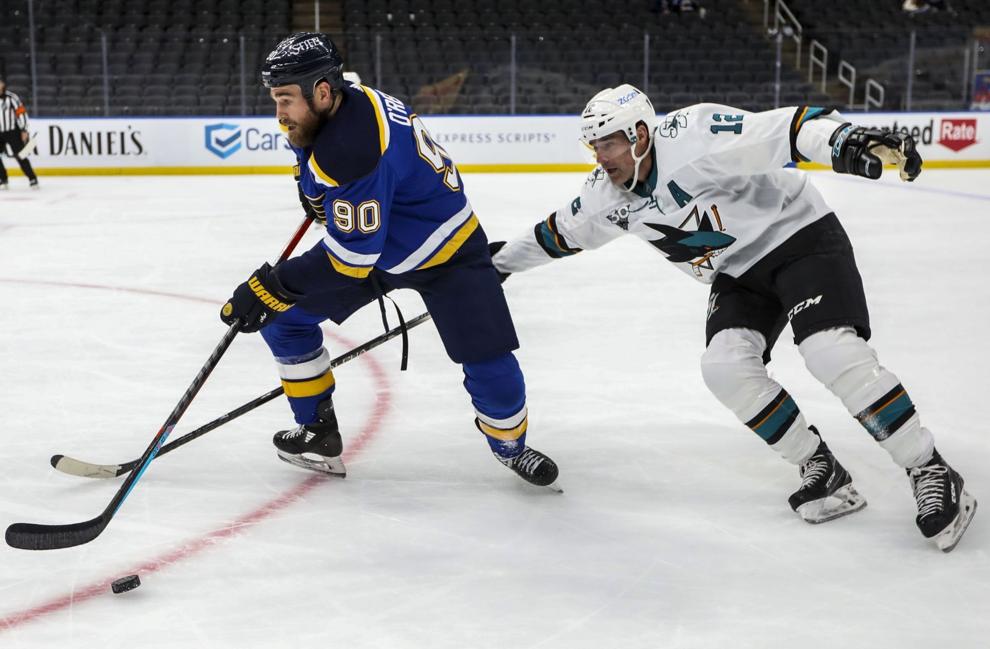 Blues look for repeat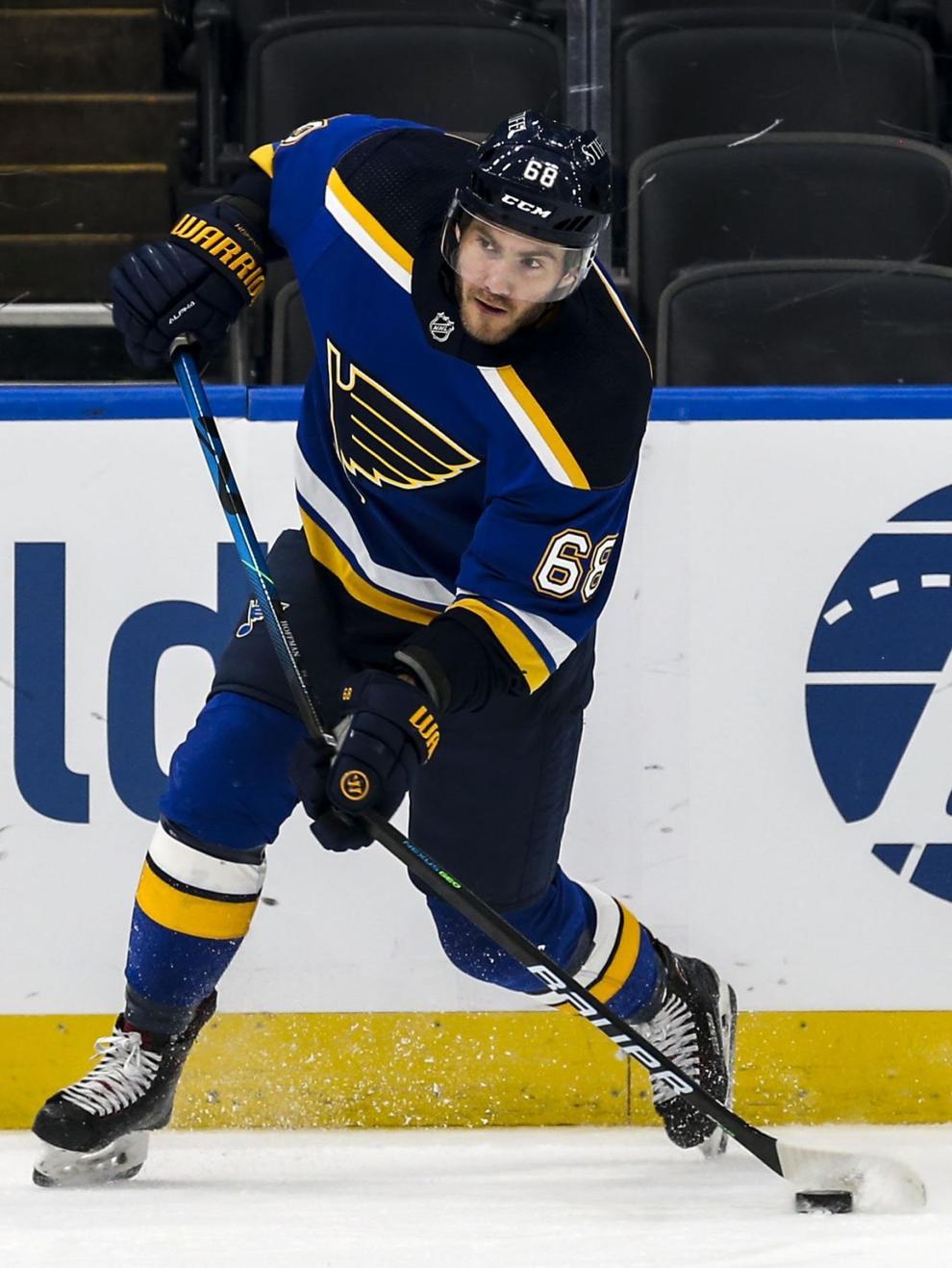 Blues drop game in shootout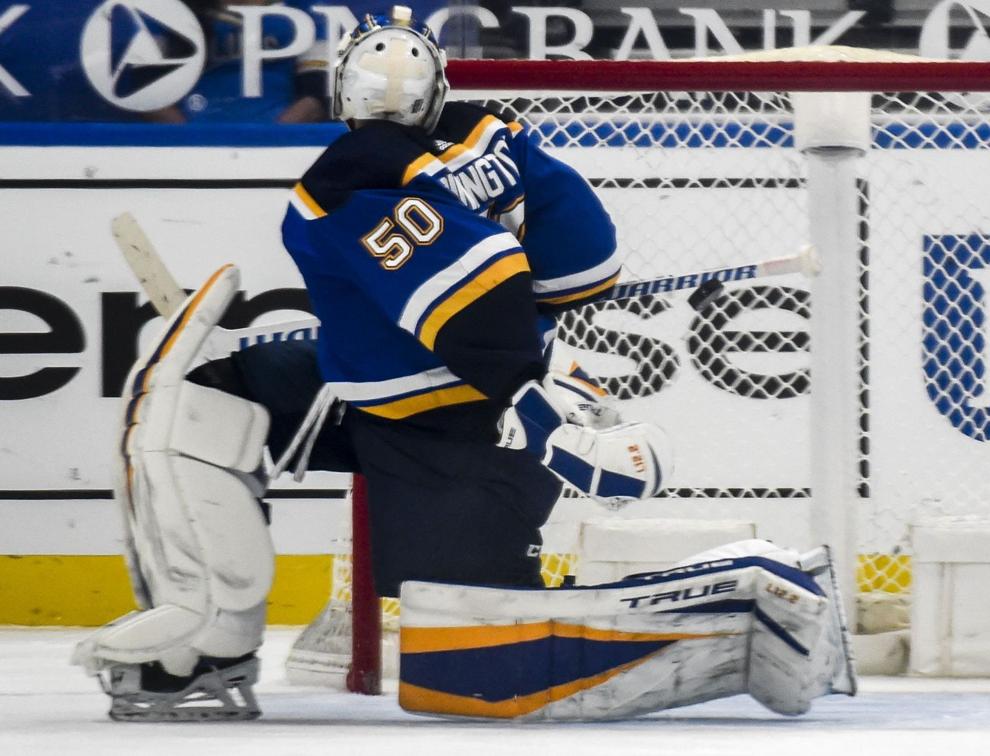 Blues drop game in shootout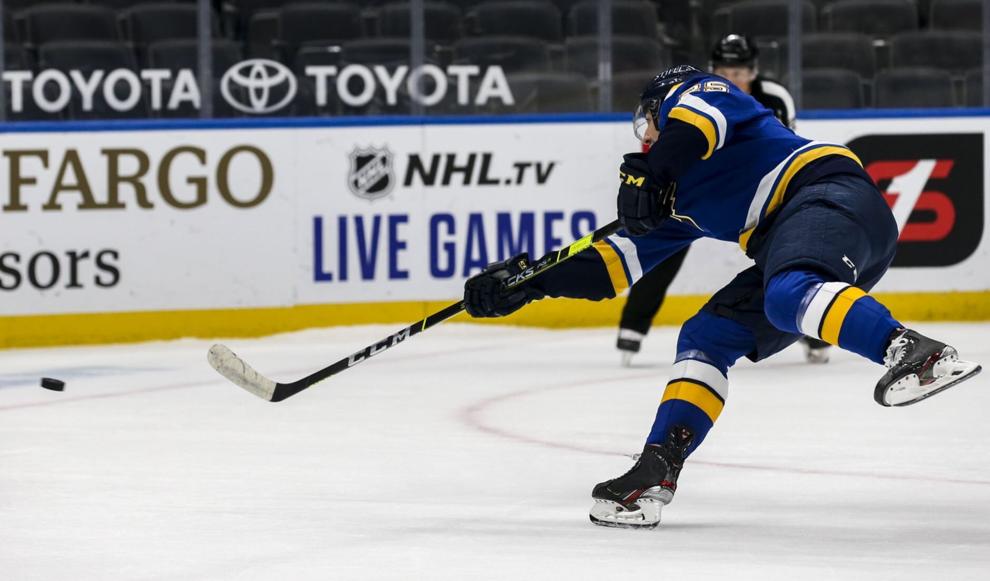 Blues look for repeat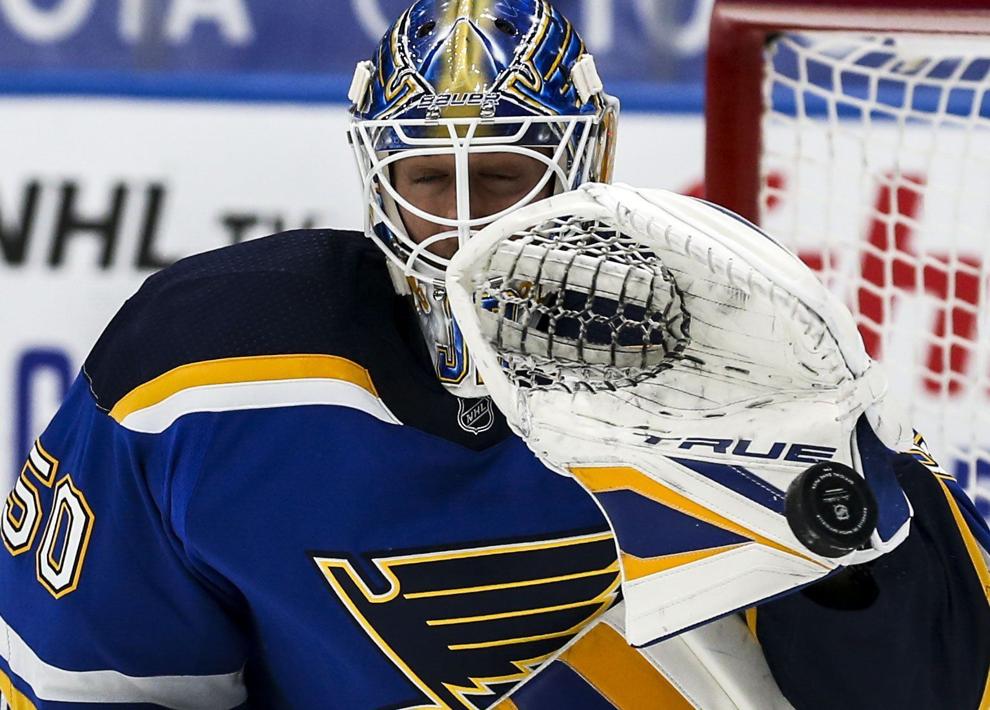 Blues look for repeat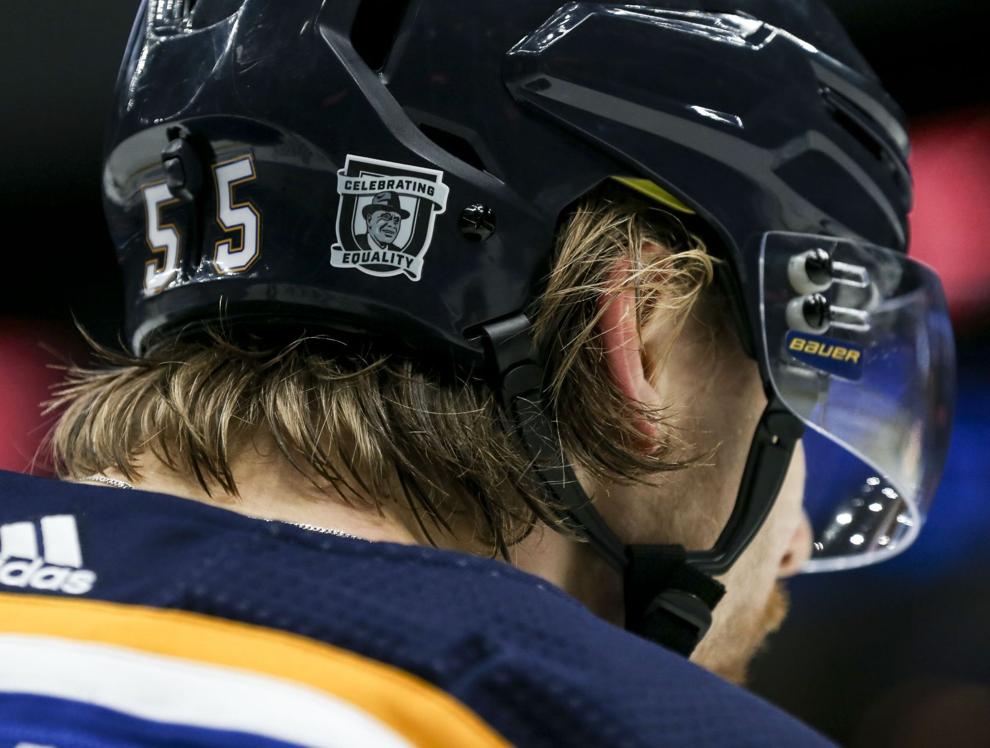 Blues look for repeat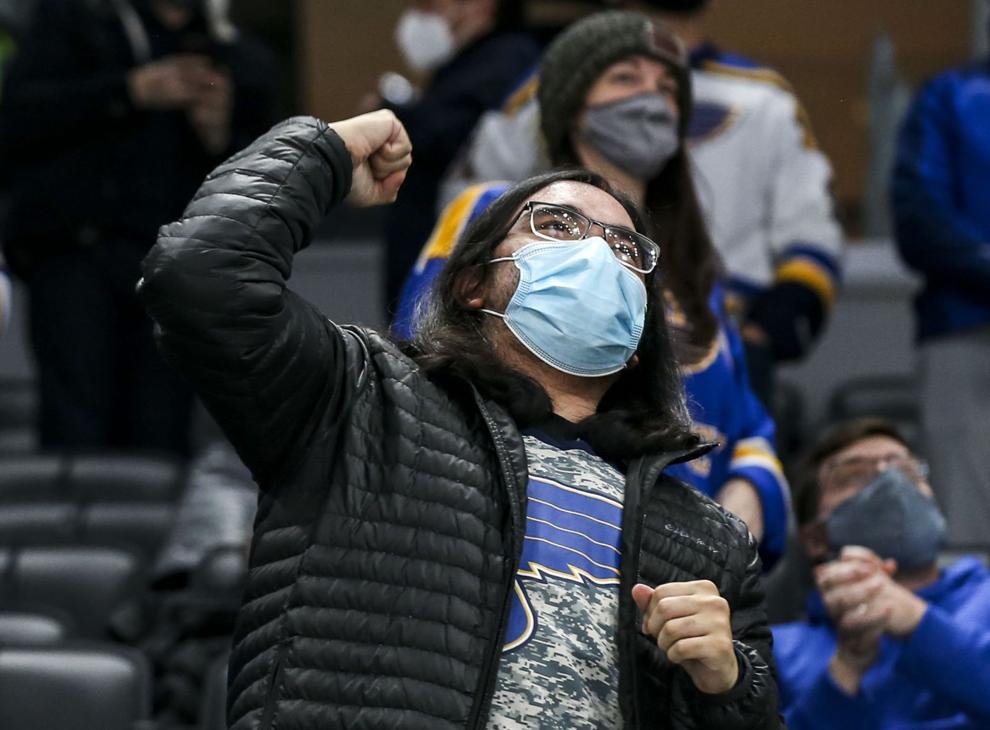 Blues look for repeat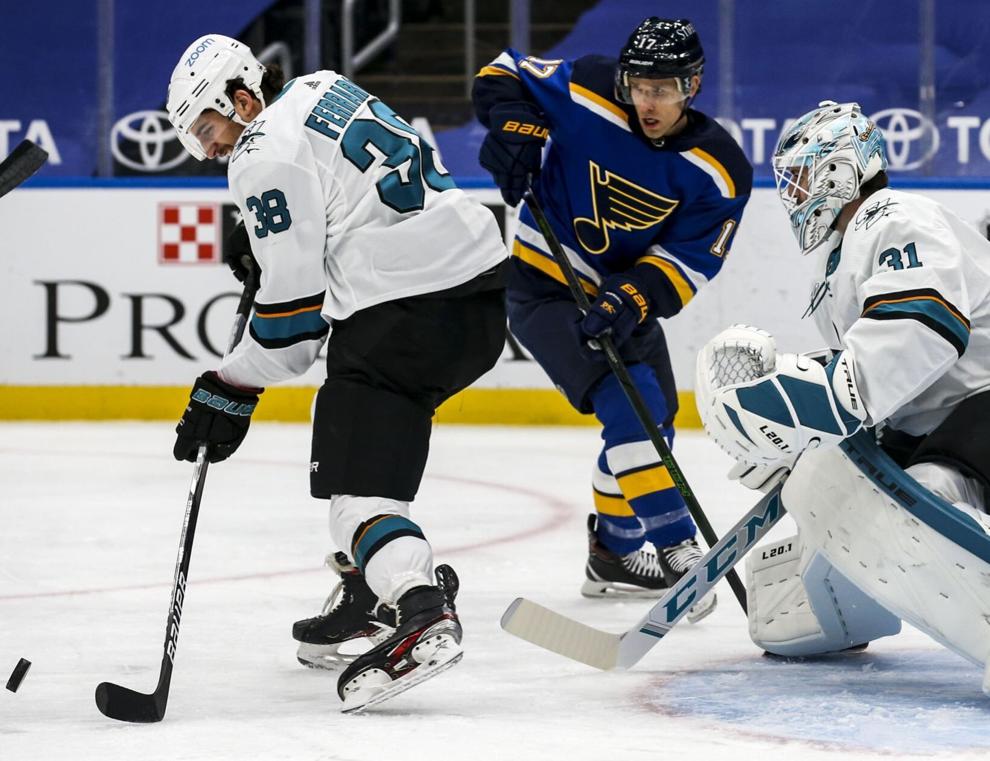 Blues look for repeat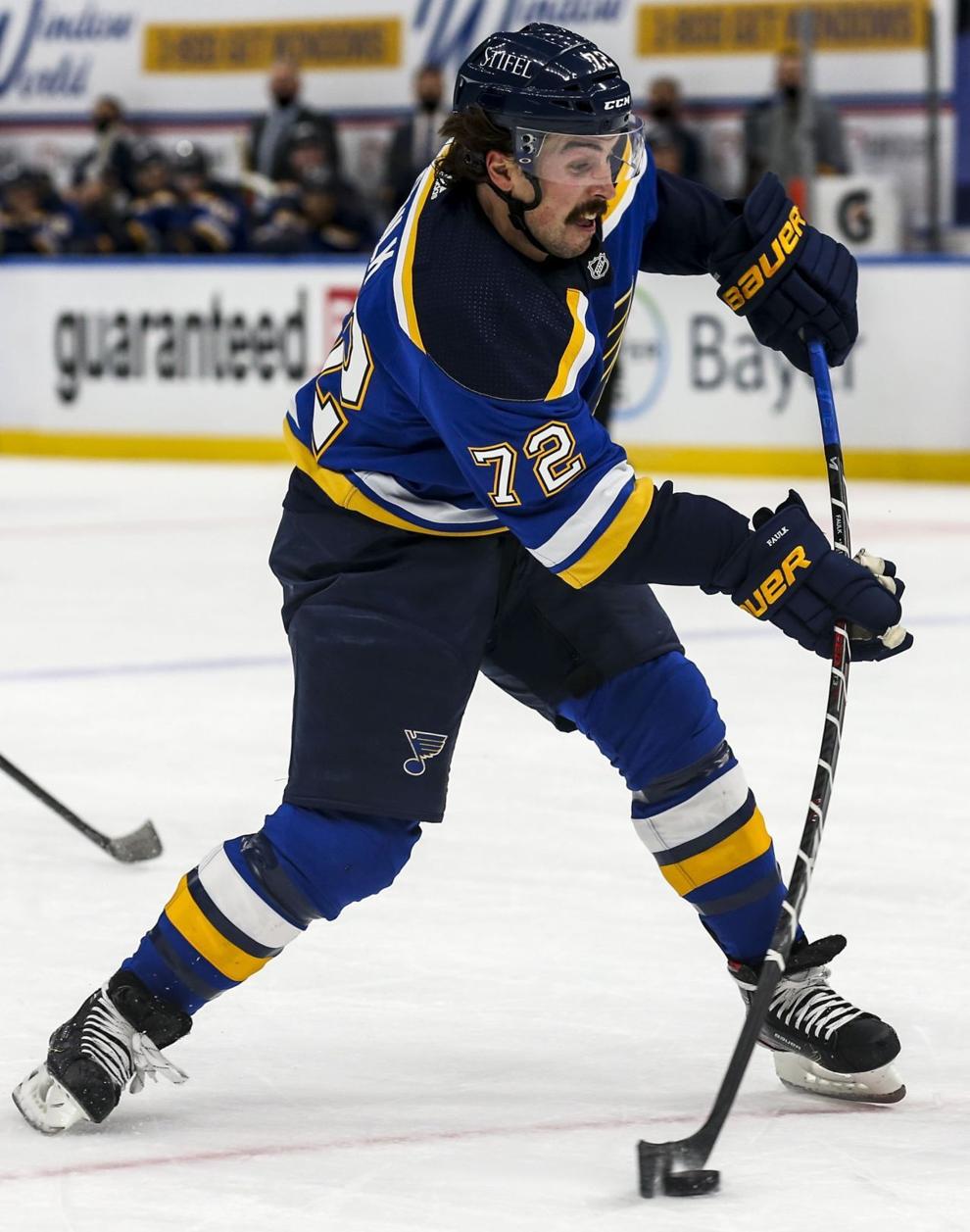 Blues look for repeat