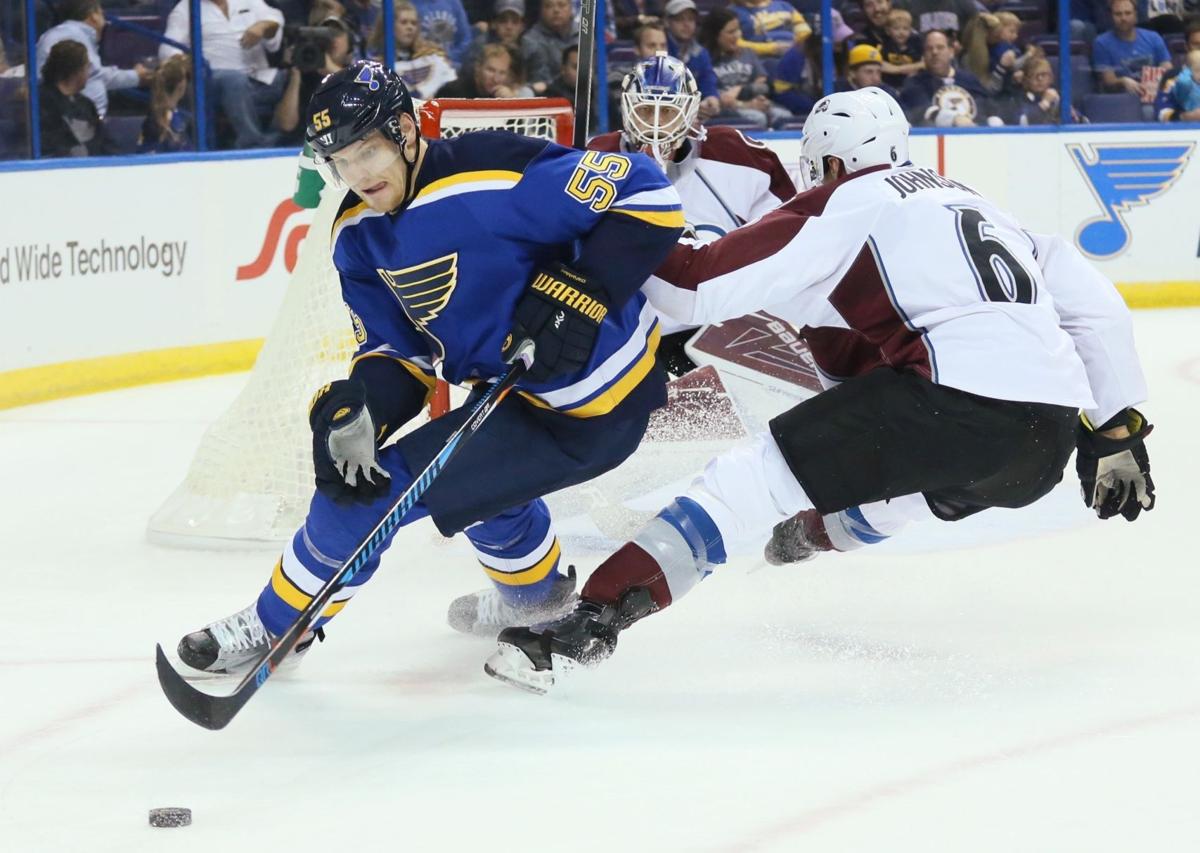 Barring a late-breaking agreement, the Blues will go into a salary arbitration hearing with defenseman Colton Parayko on Thursday.
Parayko is a restricted free agent, and, having agreed to arbitration, is guaranteed to be back with the Blues. The only issue is how much he will be paid.
Even if the hearing is held as scheduled Thursday morning, negotiations on a contract can continue up until the arbitrator makes a ruling, which has to be within 48 hours of the hearing. The Blues would like to sign Parayko, one of the top young defensemen in the league, to a long-term deal.
The Blues reportedly have submitted offers of $3.4 million and $3.6 million for each of two years, according to Elliotte Friedman of Sportsnet in Canada. Parayko's side countered with a one-year offer of $4.85 million. The Blues currently have about $7.6 million of cap space and like to spend to about 95 percent of the cap when the season starts so they have room to add players later. That gives them about $4 million or so to work with at the moment.
The price for quality young defensemen, however, is going up. Carolina recently gave 23-year-old defenseman Jaccob Slavin a seven-year, $37.1 million contract, which works out to an average annual value of $5.3 million. Slavin is 23 and has two years of NHL experience; Parayko is 24 and has two years of NHL experience. Philadelphia's Shayne Gostisbehere, also 24, signed a six-year contract with an average value of $4.5 million earlier this summer and on July 1, Anaheim defenseman Cam Fowler, 25, signed an eight-year extension with an average value of $6.5 million. The average annual value would go up from the Blues' arbitration offer in a multi-year deal for Parayko because the team would be buying out unrestricted free agent years at that point.