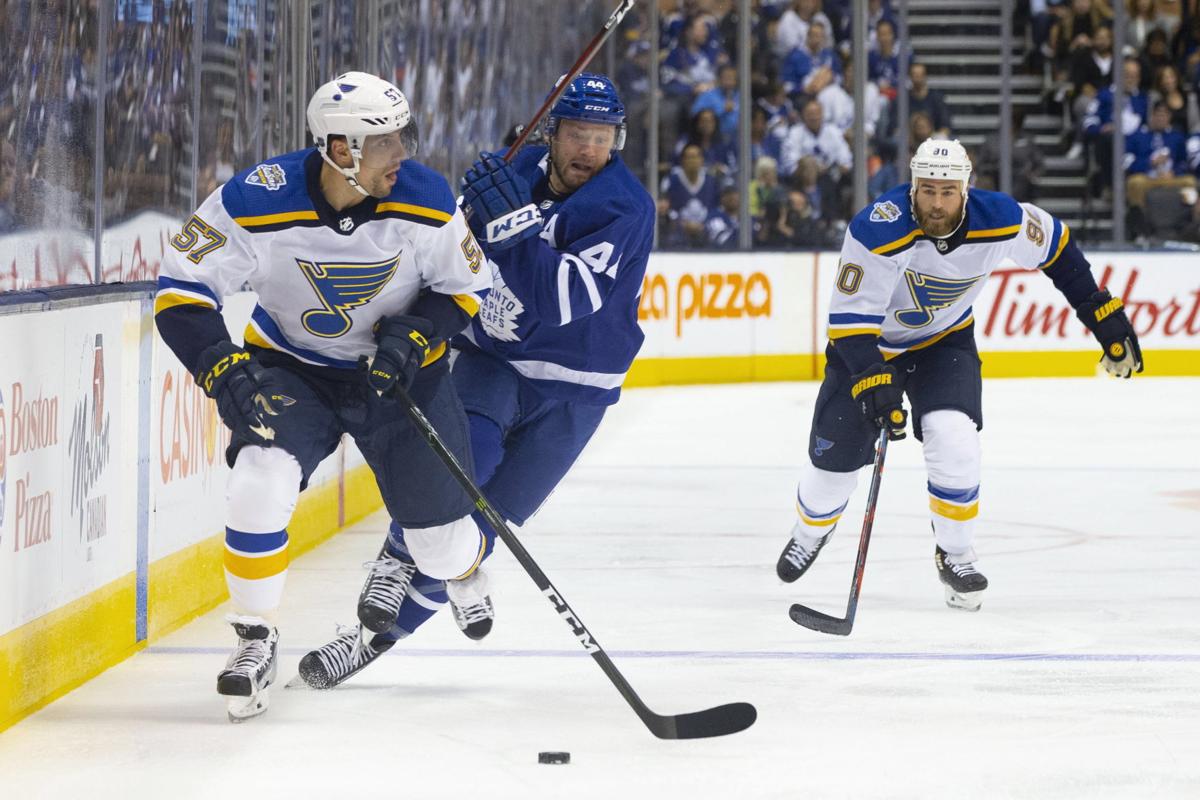 The Blues have had Toronto's number lately.
The last time the teams met in St. Louis, on Feb. 19, Ryan O'Reilly's overtime goal gave St. Louis a 3-2 victory. It was the 11th straight win for the Blues at the time, setting a franchise record.
Exactly one month ago, on Oct. 7 in Toronto, Alex Pietrangelo scored his 23rd game-winning goal in a 3-2 Blues triumph. That moved the Blues' captain past Hall of Famer Al MacInnis for most career game-winners by a St. Louis defenseman.
All told, the Blues have won seven in a row over the Maple Leafs entering today's 6 p.m. contest at Enterprise Center. That's right _ 6 p.m. _ it's an early start in St. Louis.
In their last 18 games against Toronto, the Blues are 14-2-2. As has been the case recently, it's all about keeping the lid on Toronto's offense for St. Louis.
"They're a highly-skilled team with a lot of star power, lot of good skaters, lot of guys that can make plays with the puck," Blues center Brayden Schenn said. "So doing what we do, we gotta take care of the puck and play our brand of hockey."
It has been a season of turmoil for the Leafs (13-13-4), with coach Mike Babcock fired on Nov. 20, followed by various reports by former players (and media) critical of what they felt was Babcock's abusive coaching style and personality.
The Leafs new head coach, Sheldon Keefe, was promoted from their American Hockey League affiliate, the Toronto Marlies, and is 4-3 so with the Maple Leafs.
"Sheldon Keefe, he's a puck possession guy, he loves to control to the puck," Blues coach Craig Berube said. "He's an offensive coach and he's gonna want that puck. He's gonna want to keep it."
MacEachern-de la Rose-Brouwer