The second-biggest game in Blues history — No. 1 looms Wednesday night — drew the best television rating for a hockey game on record in St. Louis. And it pounded the figure the Cardinals drew on a competing network.
The Blues, playing for the first time in a game in which a victory would have given them the Stanley Cup, fell behind early then crumbled in the third period en route to a 5-1 loss to Boston. But 33 percent of homes in the market with a TV tuned to KSDK (Channel 5) for NBC's telecast of Game 6 of the Stanley Cup Final on Sunday night. That's according to Nielsen, which tabulates viewership.
Ratings in St. Louis have been kept on a daily basis dating to 1989, so figures for the Blues' three other trips to the Finals (in 1968, '69 and '70) are not available. Thus their three highest-rated games on record have come in this series. Game 5 was at 30.1 and the opener at 29.0.
As expected, Game 6 crushed what normally would be a ratings Goliath in St. Louis — Cardinals-Cubs on ESPN's "Sunday Night Baseball." That contest began at 6:05 p.m., an hour and 15 minutes before the hockey game, and drew just a 3.3 rating. It is believed to be the lowest rating for a Cards "Sunday Night Baseball" appearance.
The hockey rating Sunday undoubtedly would have been higher if Boston had not pulled away in the third period after leading just 1-0 when it began. From 9:15-9:30 p.m., the rating was 37.0. It dropped to 34.0 from 9:30-9:45 p.m., then to 29.5 for the final 15-minute block.
Game 7, on Wednesday night, figures to do even better provided the Blues are winning or at least close in the third period.
Despite the down third for Blues fans, St. Louis still generated a better rating than did Boston (27.6). And the contest produced a 4.7 rating nationally, which is the best NBC has had for a non-clinching Game 6 in the 14 seasons it has shown the Final. That has happened three other times.
BY THE NUMBERS
| Gm. | StL | Bos |
| --- | --- | --- |
| 1.Avg. | 29.026.4 | 25.224.6 |
| 2. | 22.0 | 22.9 |
| 3. | 16.1 | 20.6 |
| 4. | 28.0 | 26.0 |
| 5. | 30.1 | 25.3 |
| 6. | 33.0 | 27.6 |
Season 3, Episode 41: Post-Dispatch beat reporter Jim Thomas joined columnist Jeff Gordon to discuss the Blues-Bruins showdown for the Stanley Cup.
---
Blues skate in critical Game 6 of the Stanley Cup Final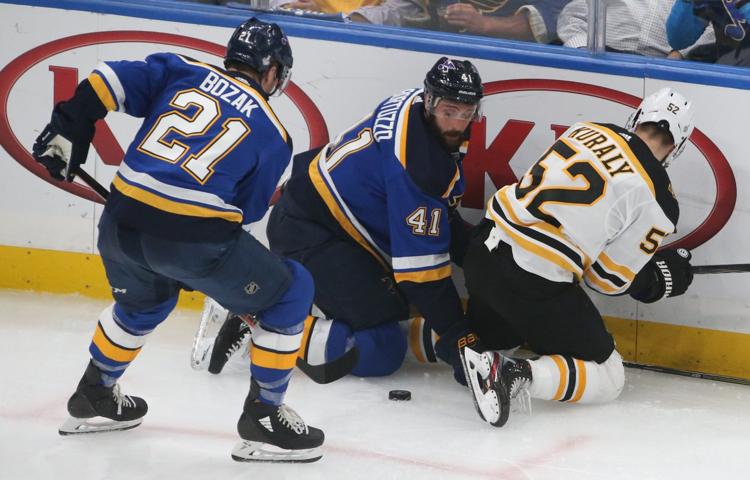 Blues skate in critical Game 6 of the Stanley Cup Final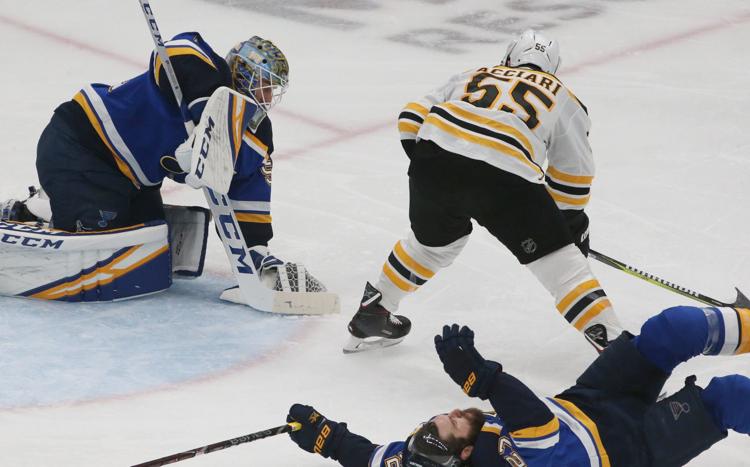 Blues skate in critical Game 6 of the Stanley Cup Final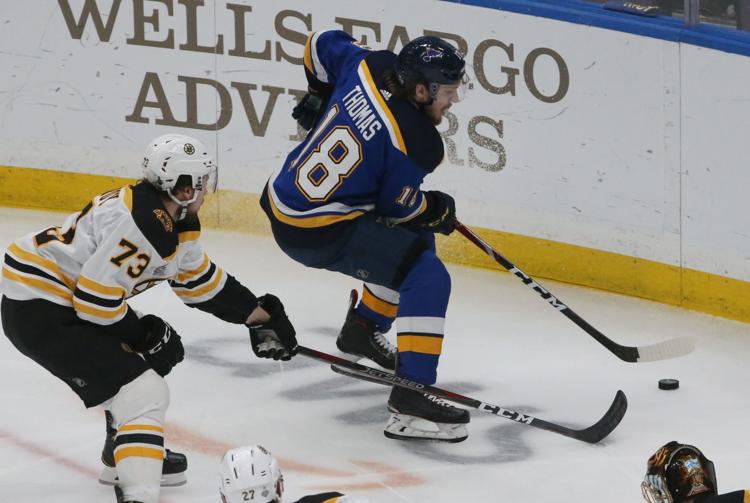 Blues skate in critical Game 6 of the Stanley Cup Final
Blues skate in critical Game 6 of the Stanley Cup Final
Blues skate in critical Game 6 of the Stanley Cup Final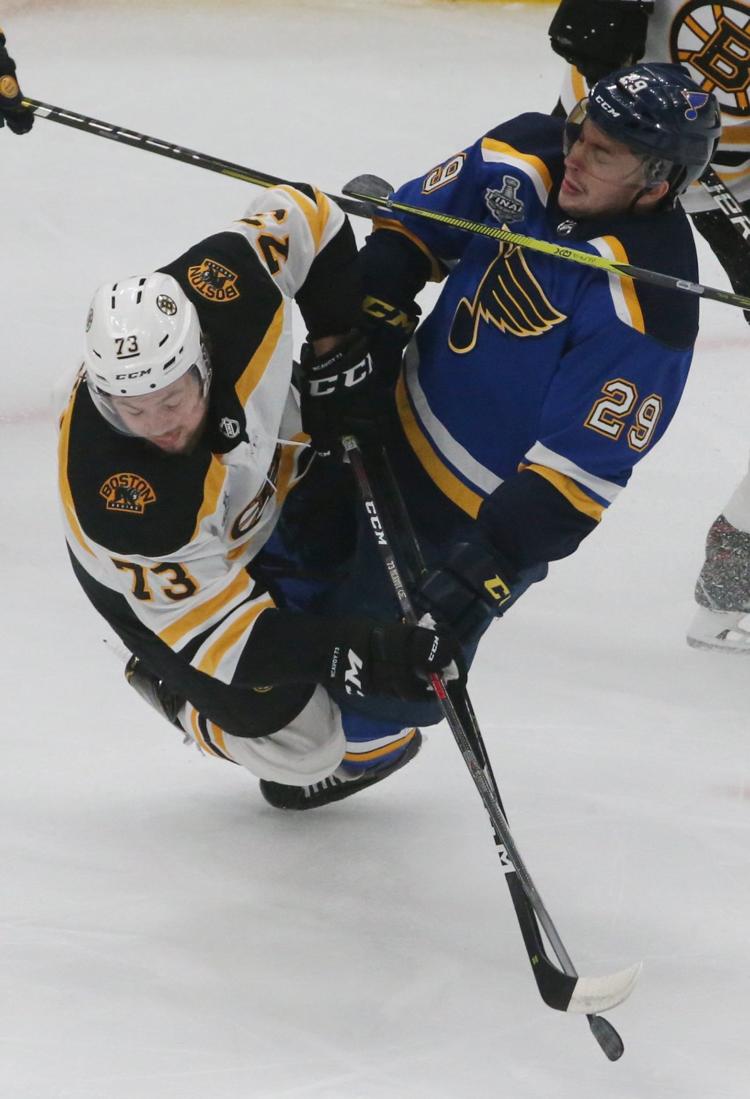 Game 6 Stanley Cup Final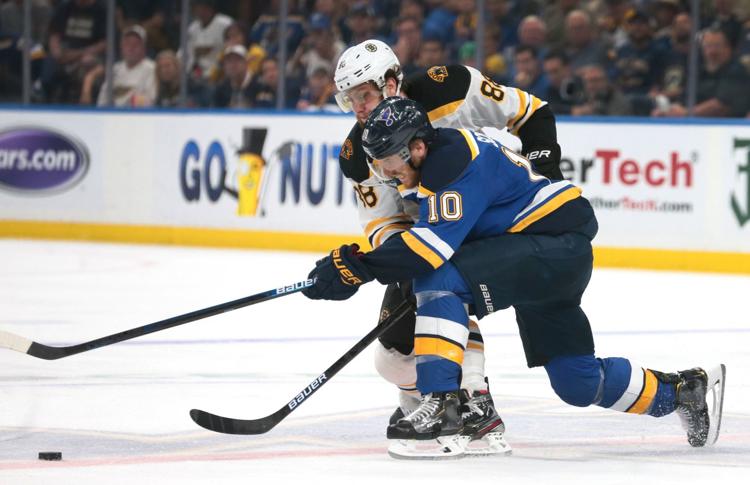 Game 6 Stanley Cup Final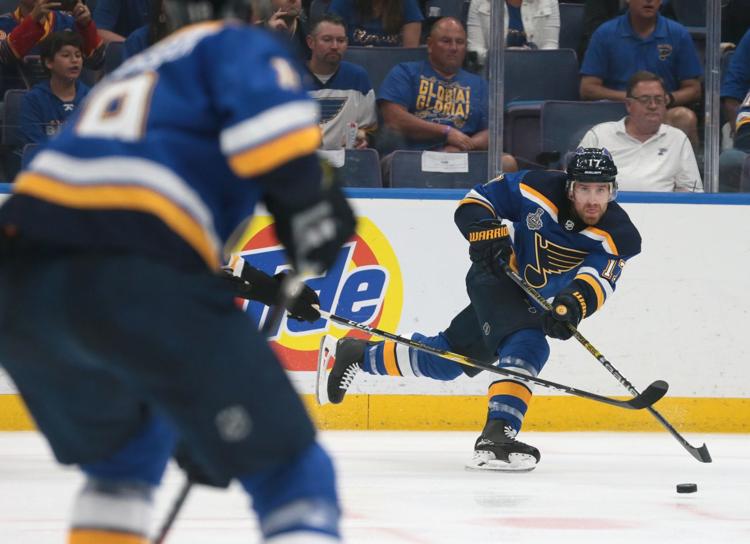 Game 6 Stanley Cup Final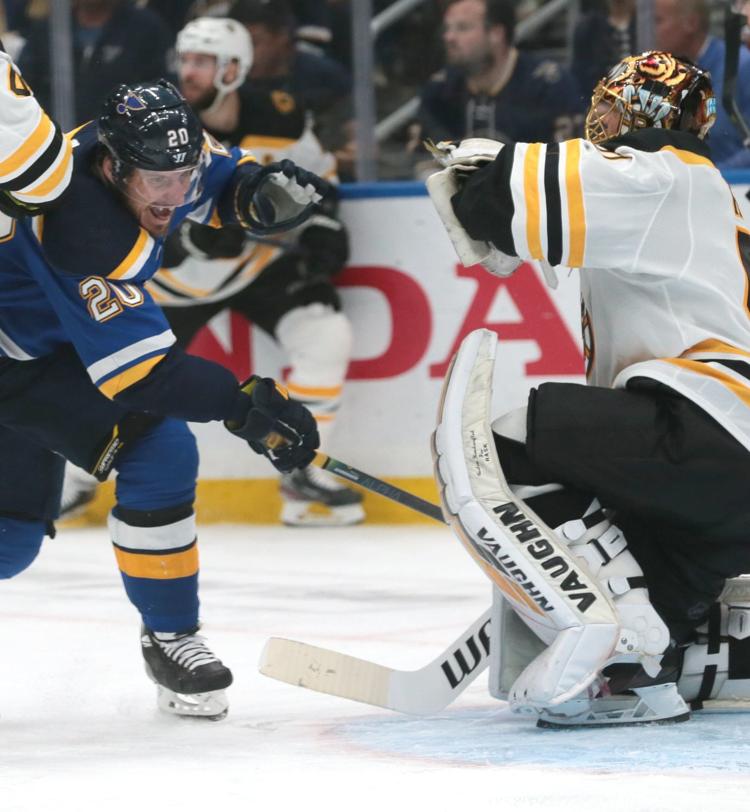 Blues fight for the cup in Game 6 of the Stanley Cup Finals
Blues fight for the cup in Game 6 of the Stanley Cup Finals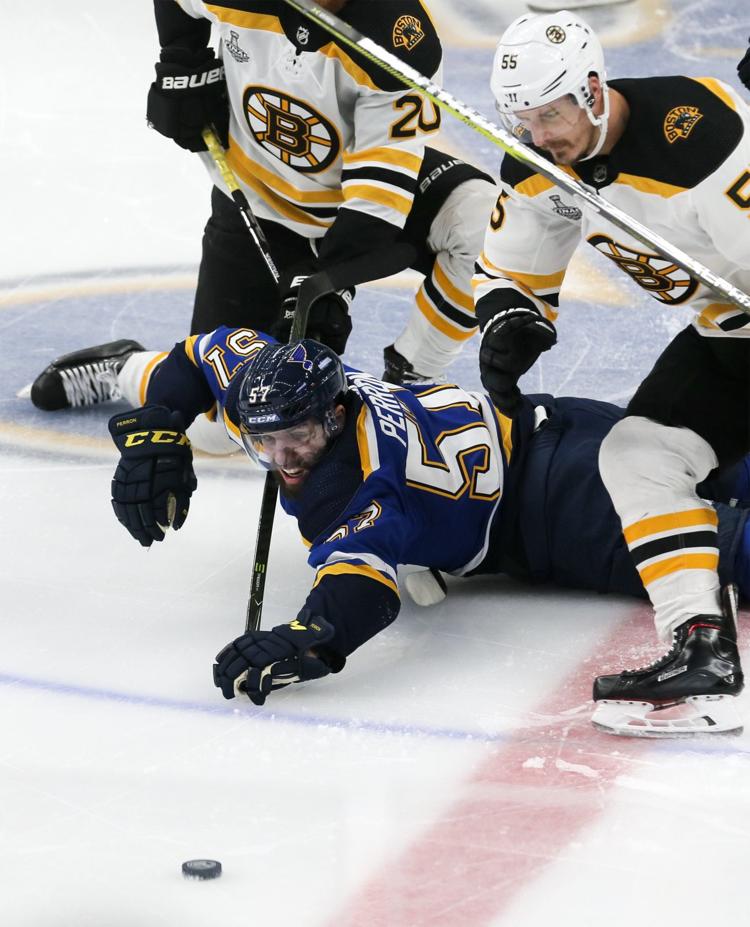 Blues fight for the cup in Game 6 of the Stanley Cup Finals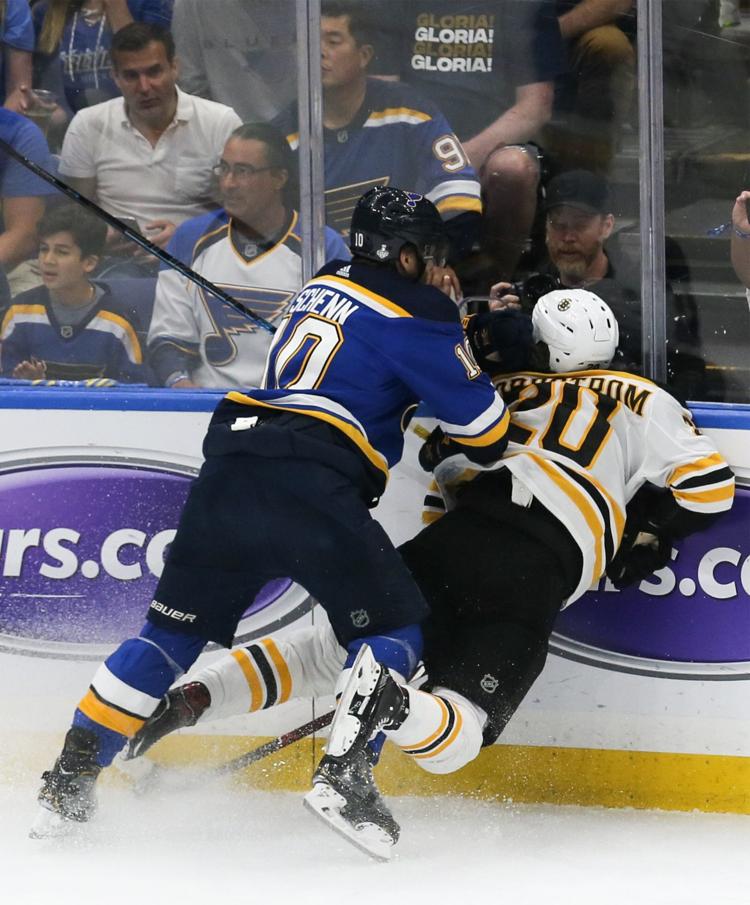 Blues fight for the cup in Game 6 of the Stanley Cup Finals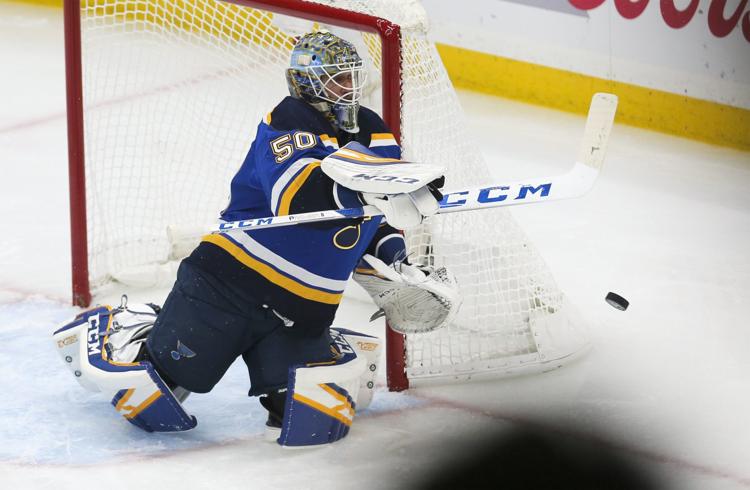 Blues fight for the cup in Game 6 of the Stanley Cup Finals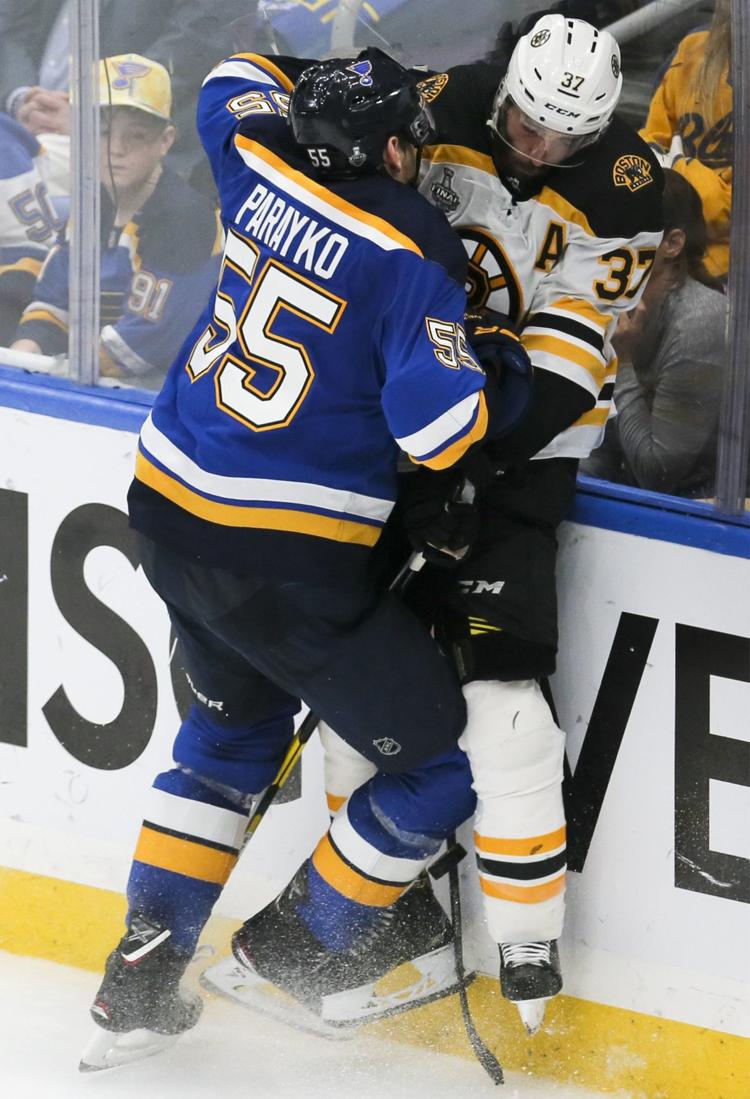 Blues fight for the cup in Game 6 of the Stanley Cup Finals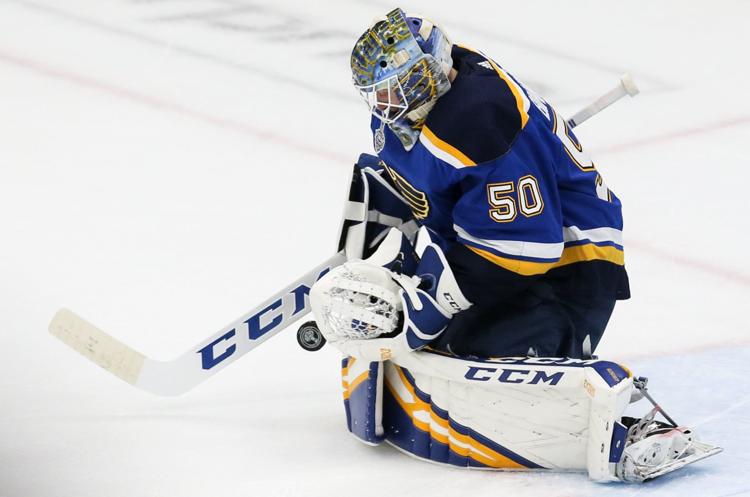 Blues fight for the cup in Game 6 of the Stanley Cup Finals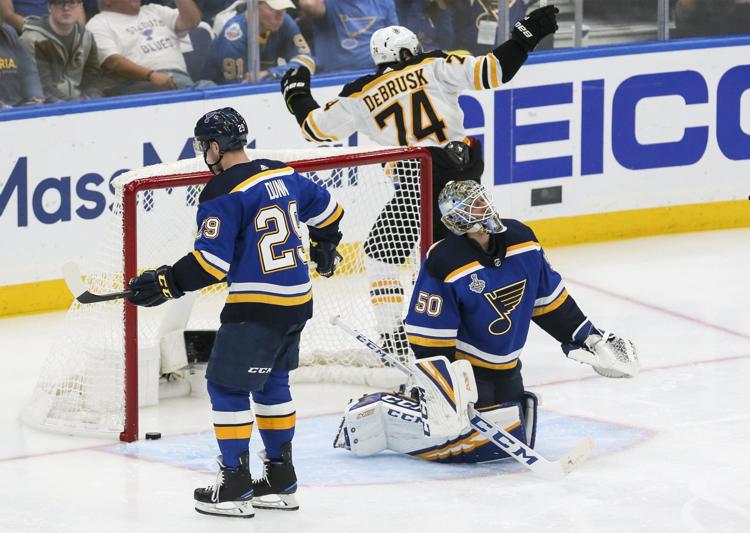 Blues fight for the cup in Game 6 of the Stanley Cup Finals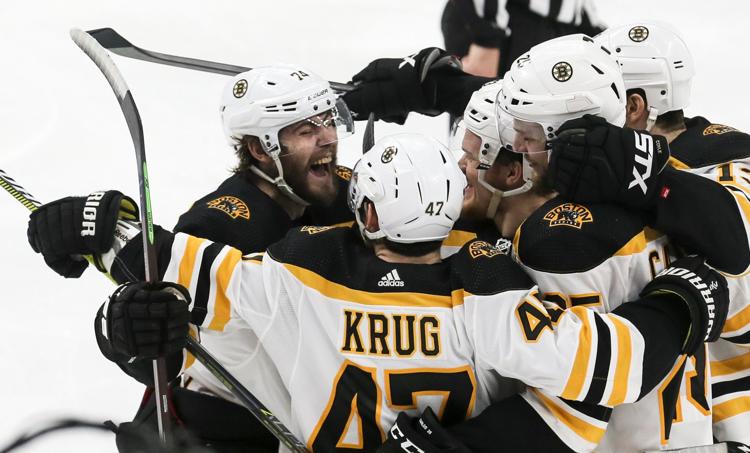 Blues skate in critical Game 6 of the Stanley Cup Final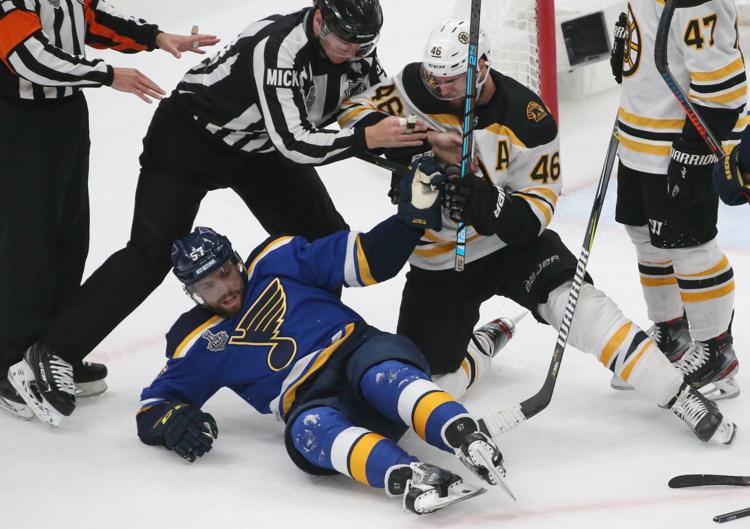 Blues skate in critical Game 6 of the Stanley Cup Final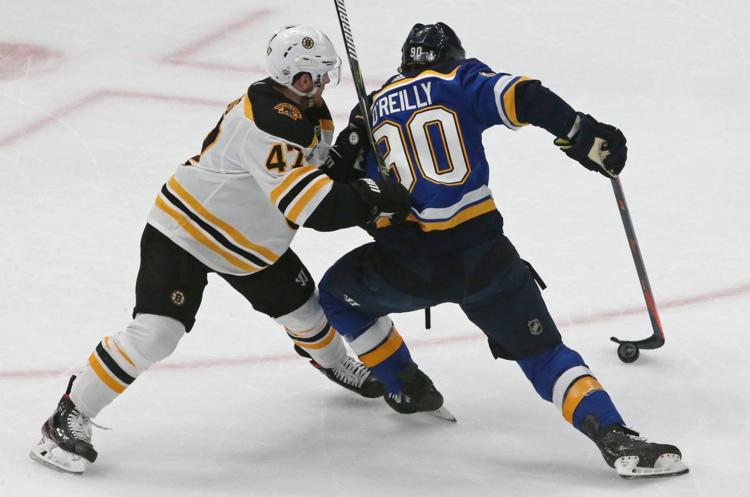 Game 6 Stanley Cup Final
Game 6 Stanley Cup Final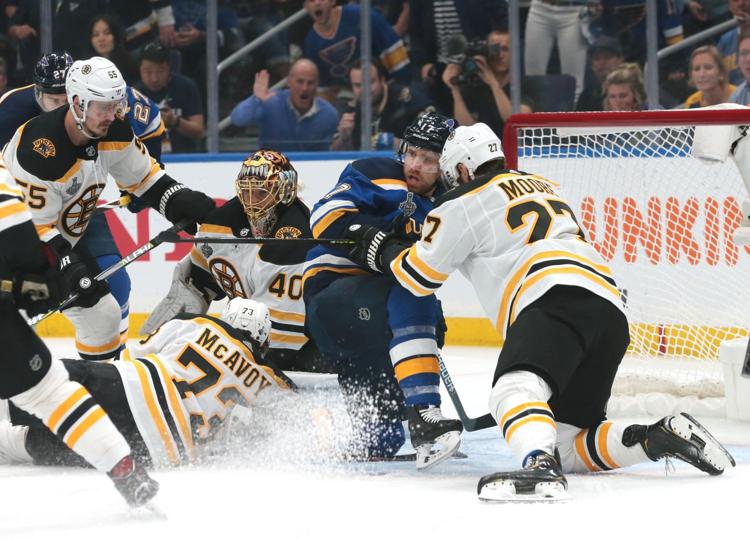 Game 6 Stanley Cup Final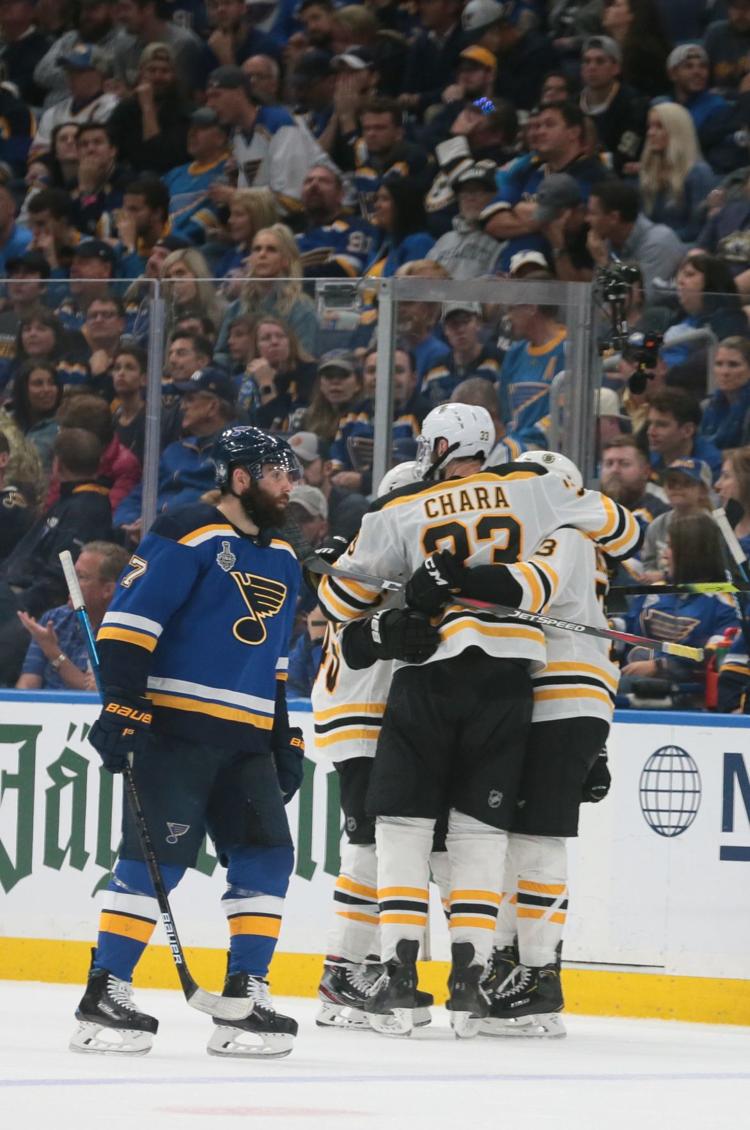 Blues fight for the cup in Game 6 of the Stanley Cup Finals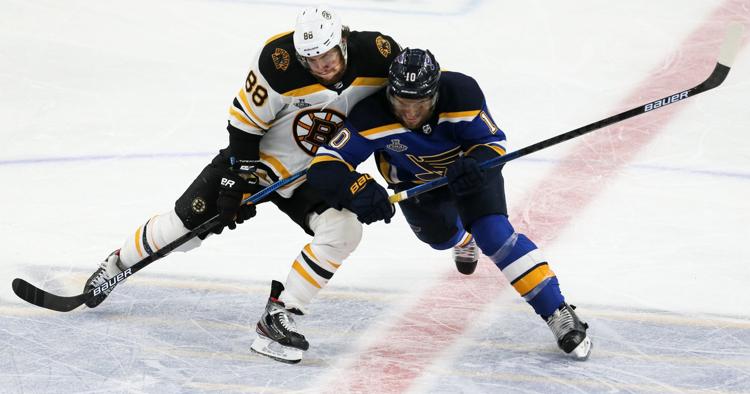 Blues fight for the cup in Game 6 of the Stanley Cup Finals
Blues fight for the cup in Game 6 of the Stanley Cup Finals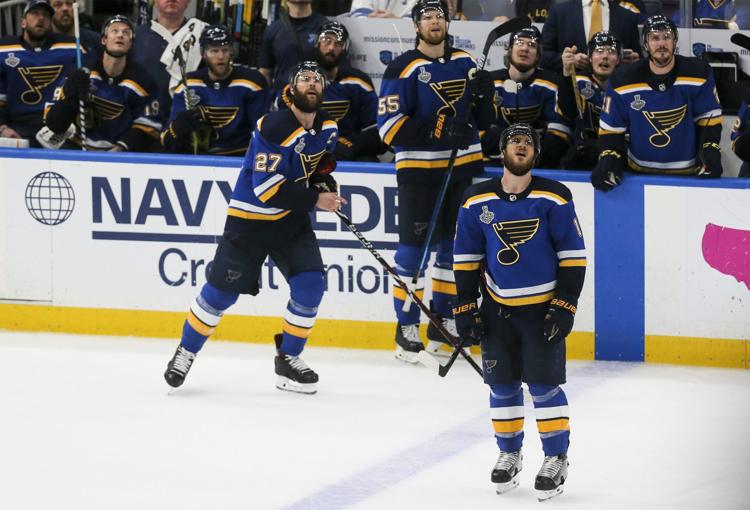 Blues fight for the cup in Game 6 of the Stanley Cup Finals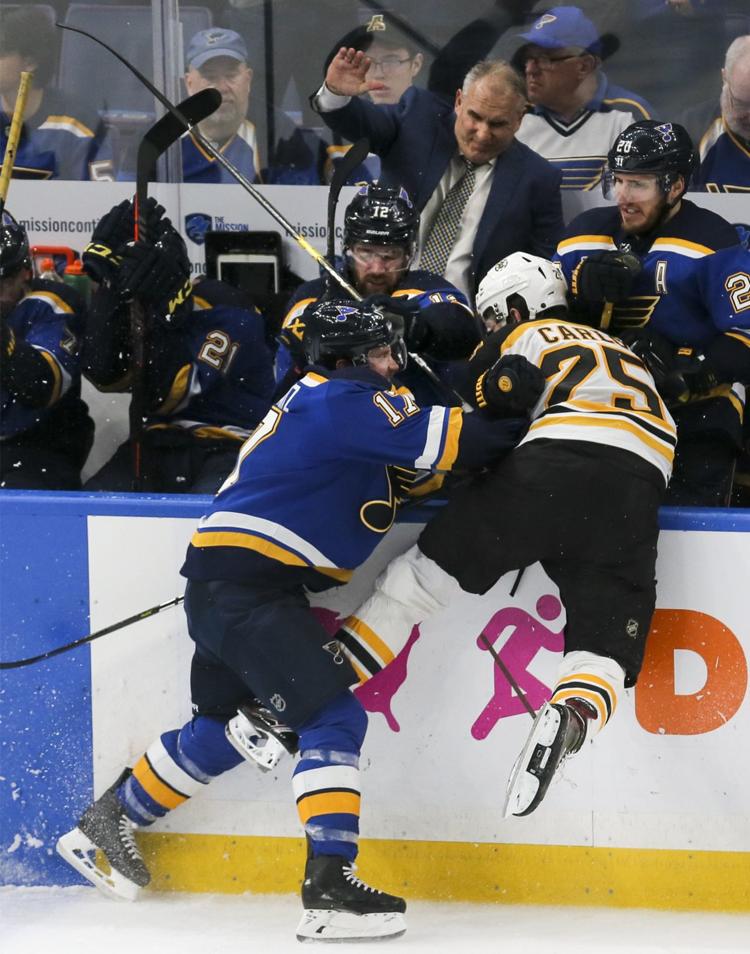 Blues fight for the cup in Game 6 of the Stanley Cup Finals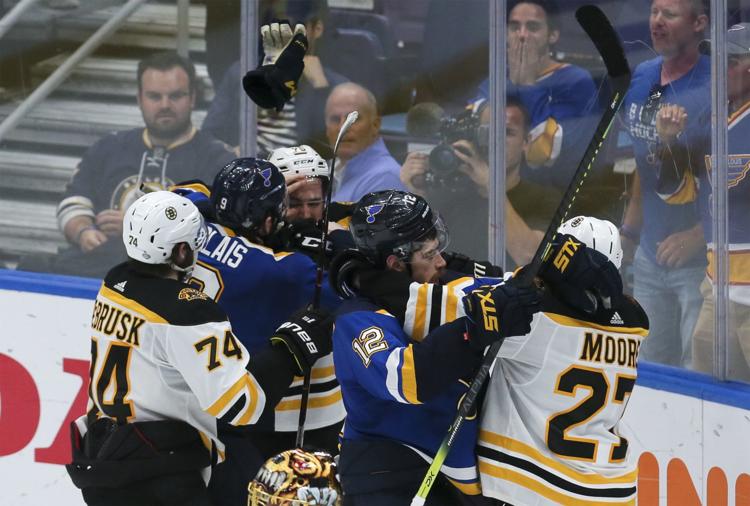 Blues fight for the cup in Game 6 of the Stanley Cup Finals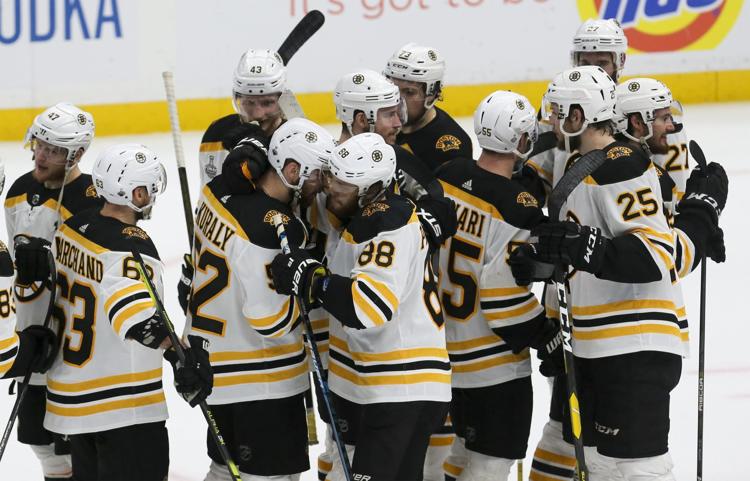 Blues fight for the cup in Game 6 of the Stanley Cup Finals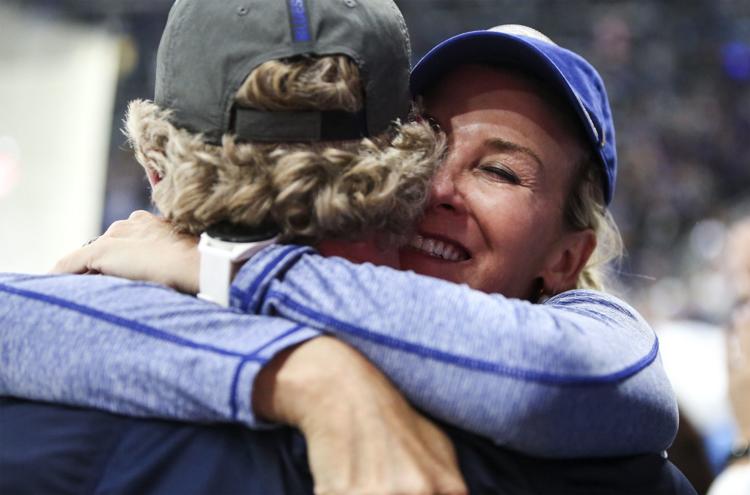 Blues fight for the cup in Game 6 of the Stanley Cup Finals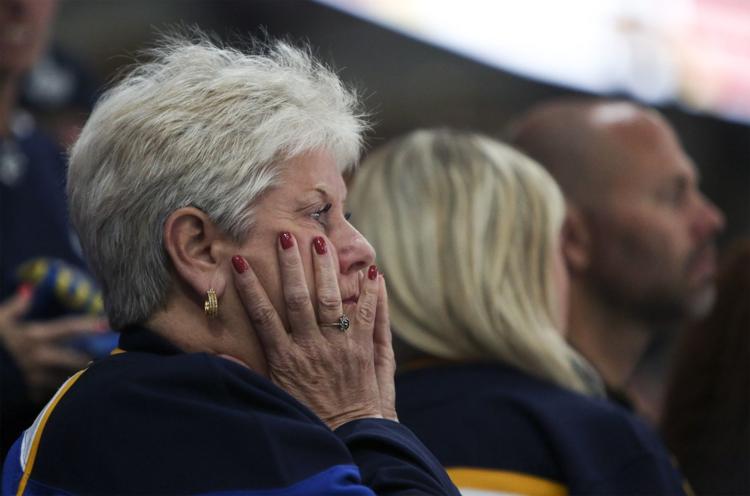 Blues skate in critical Game 6 of the Stanley Cup Final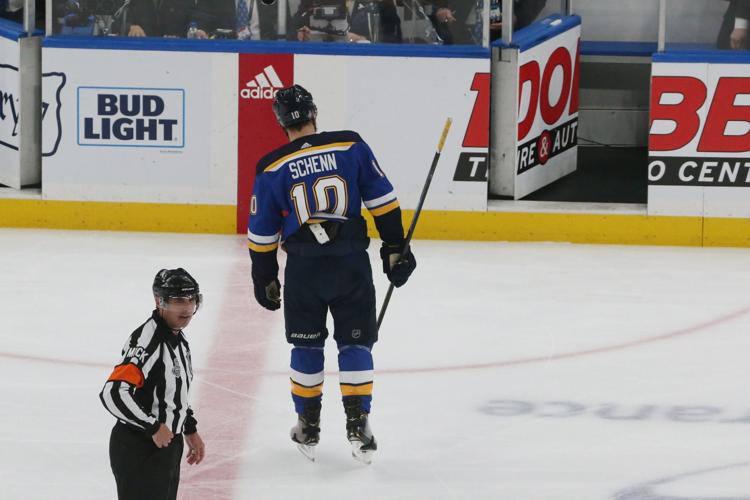 Game 6 Stanley Cup Final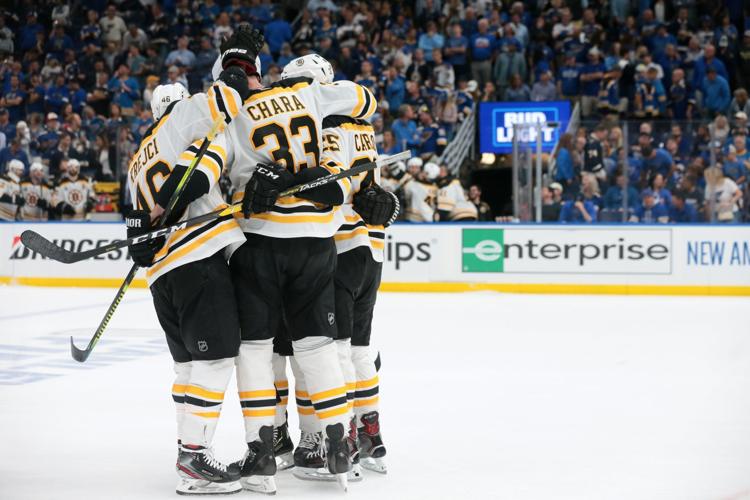 Game 6 Stanley Cup Final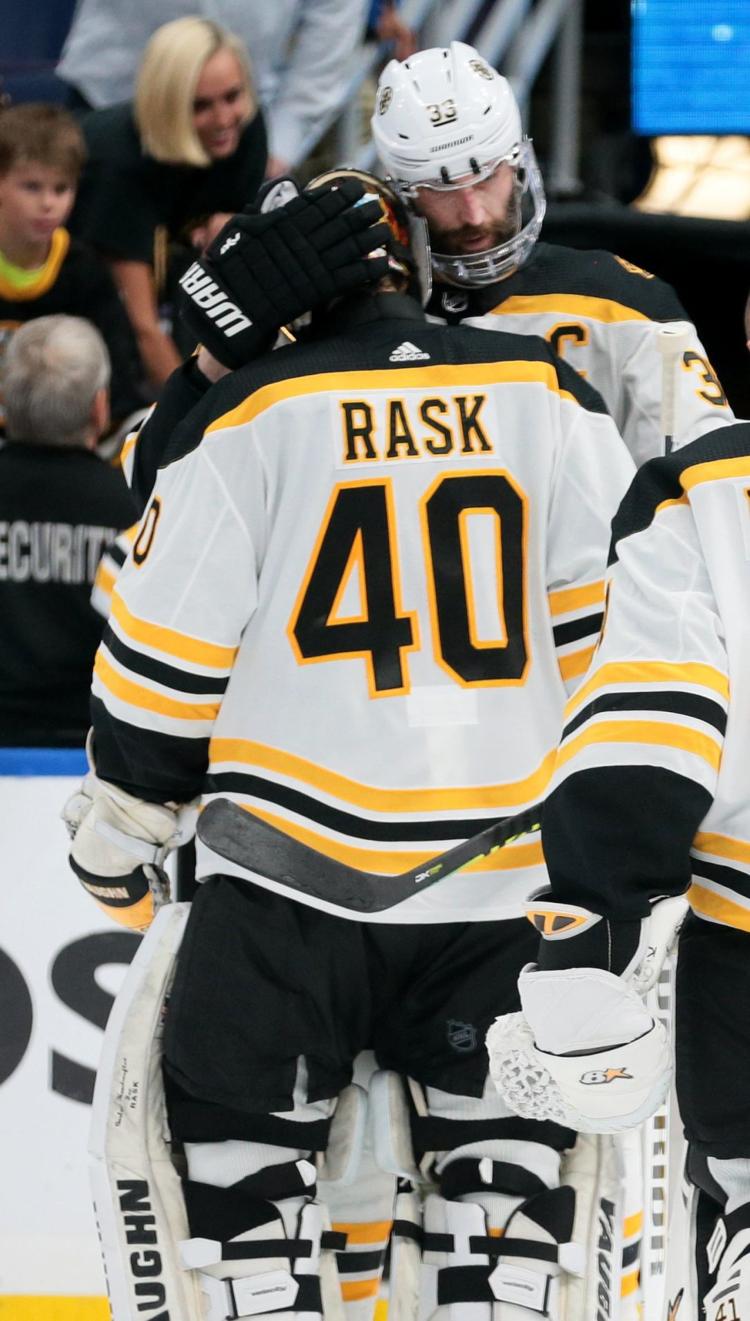 Game 6 Stanley Cup Final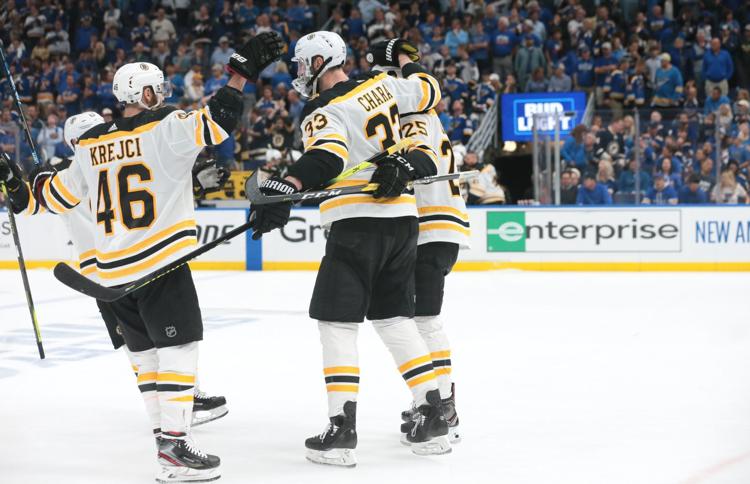 Game 6 Stanley Cup Final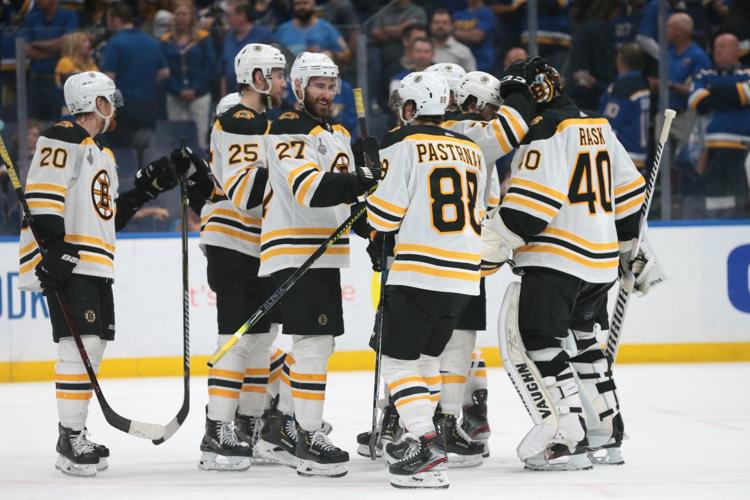 Blues skate in critical Game 6 of the Stanley Cup Final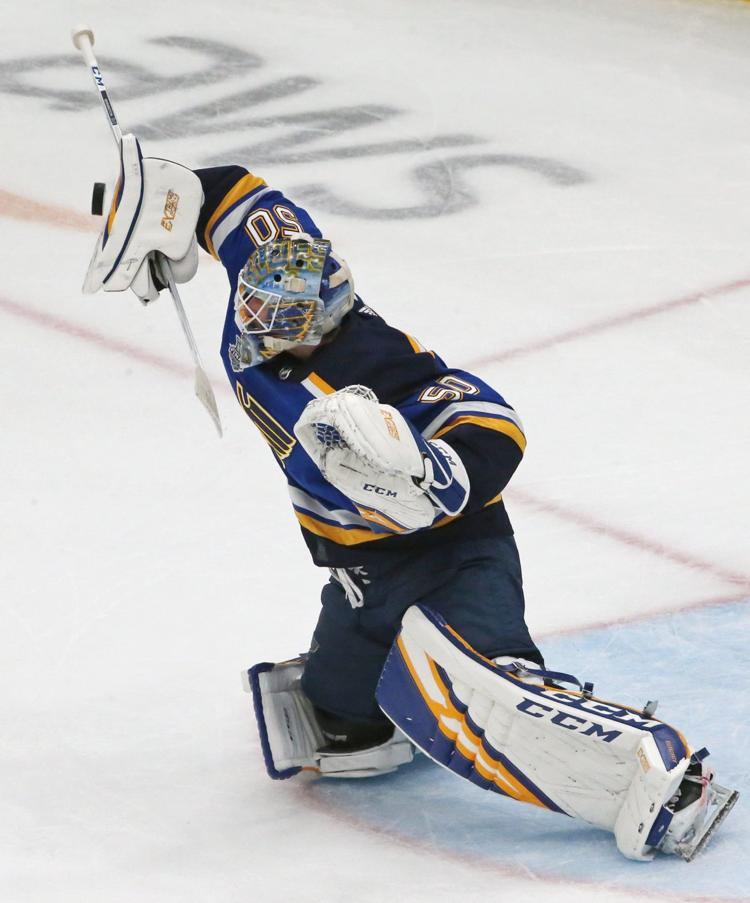 Blues skate in critical Game 6 of the Stanley Cup Final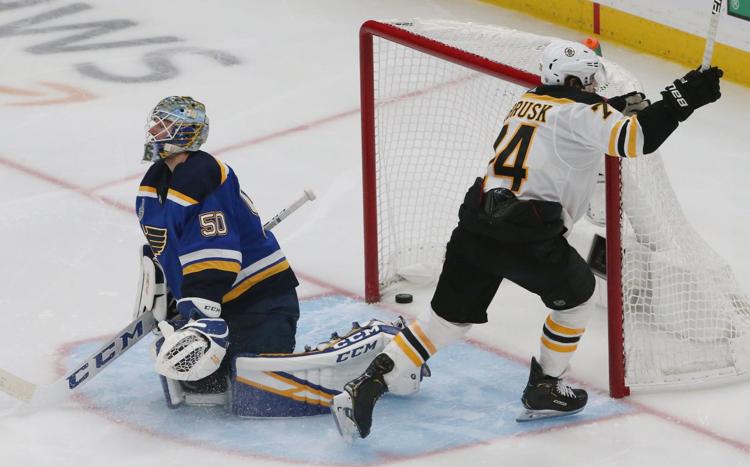 Blues skate in critical Game 6 of the Stanley Cup Final
Game 6 Stanley Cup Final
Game 6 Stanley Cup Final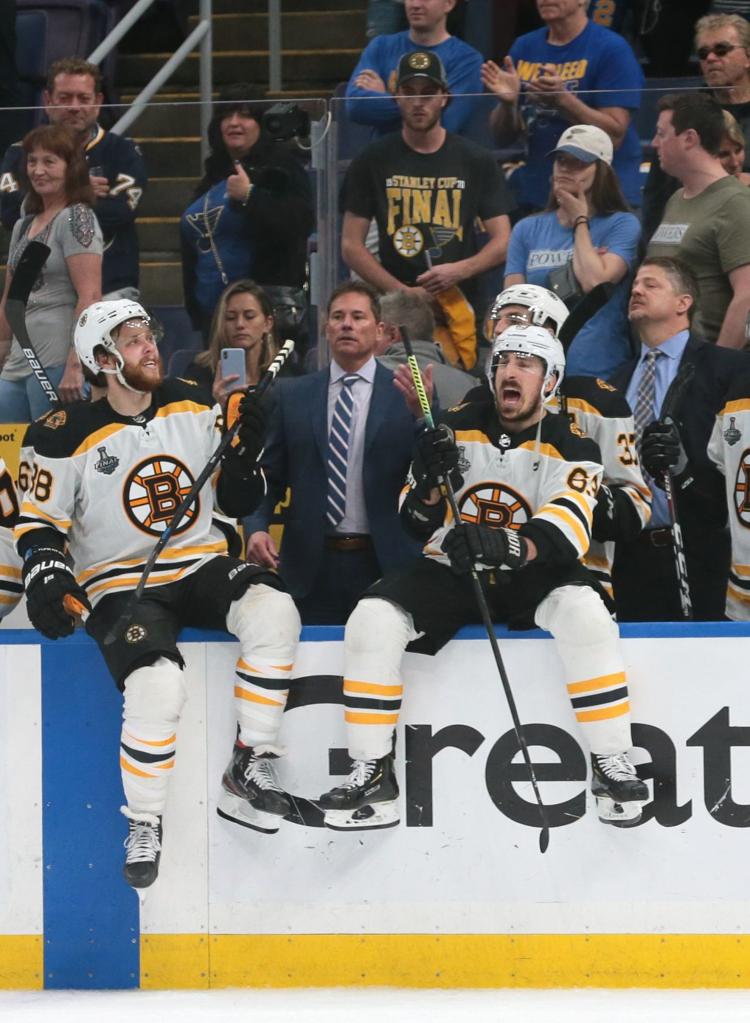 Game 6 Stanley Cup Final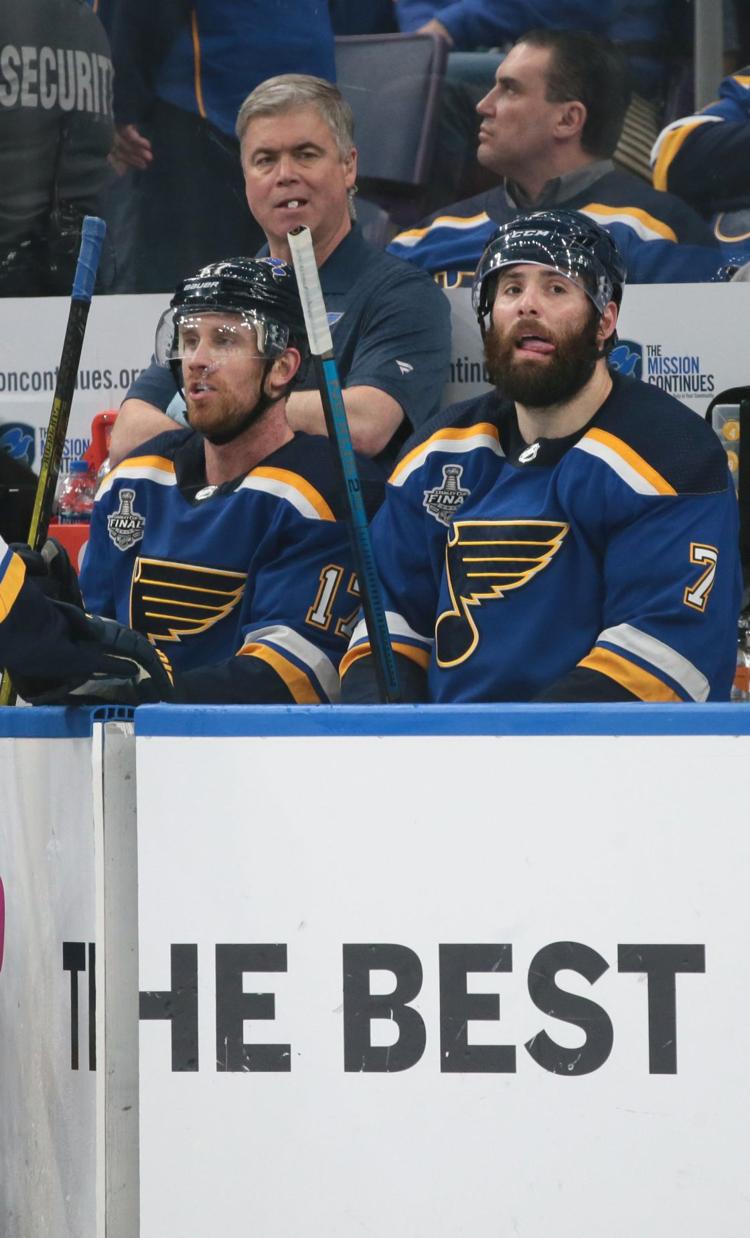 Game 6 Stanley Cup Final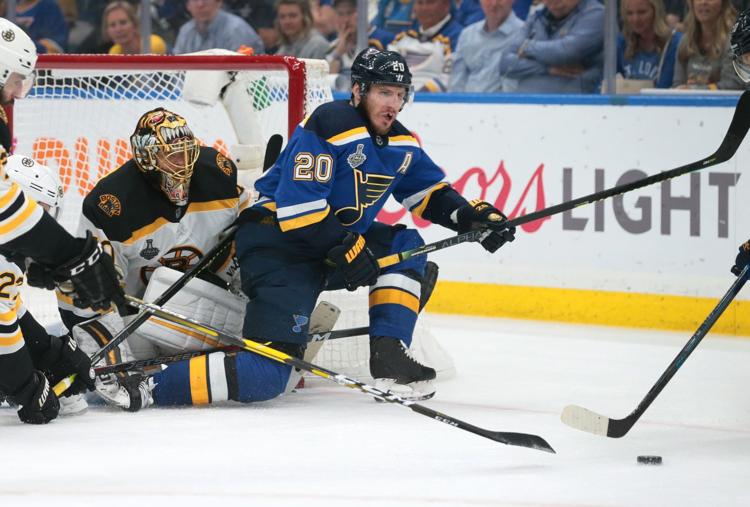 Game 6 Stanley Cup Final
Game 6 Stanley Cup Final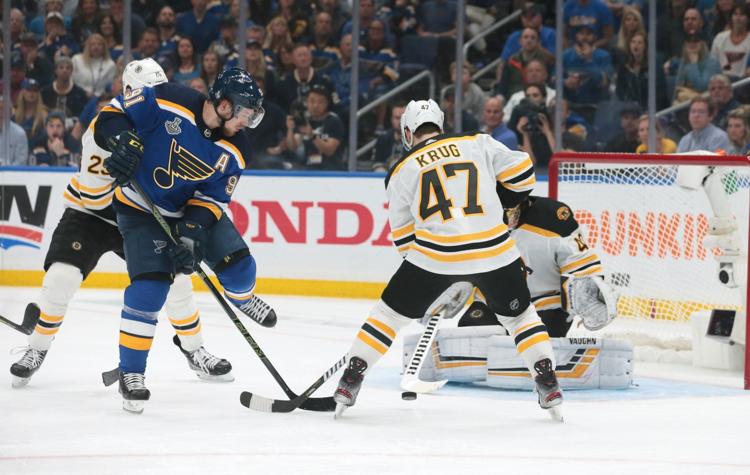 Game 6 Stanley Cup Final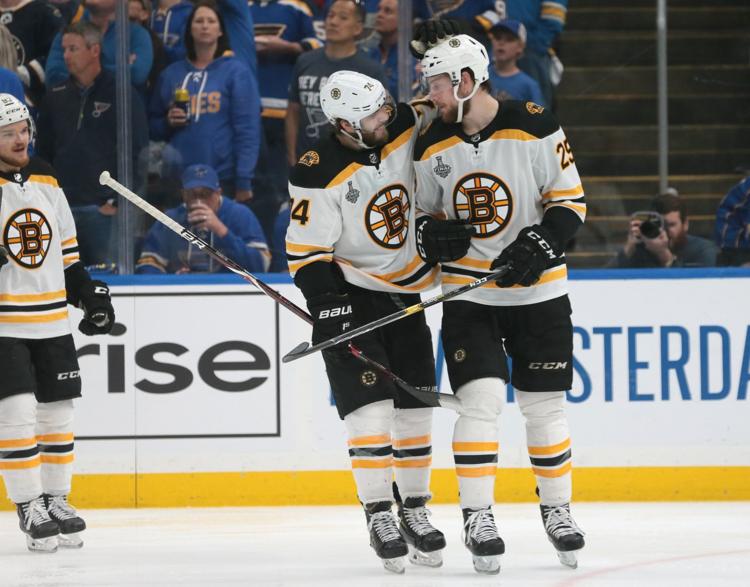 Game 6 Stanley Cup Final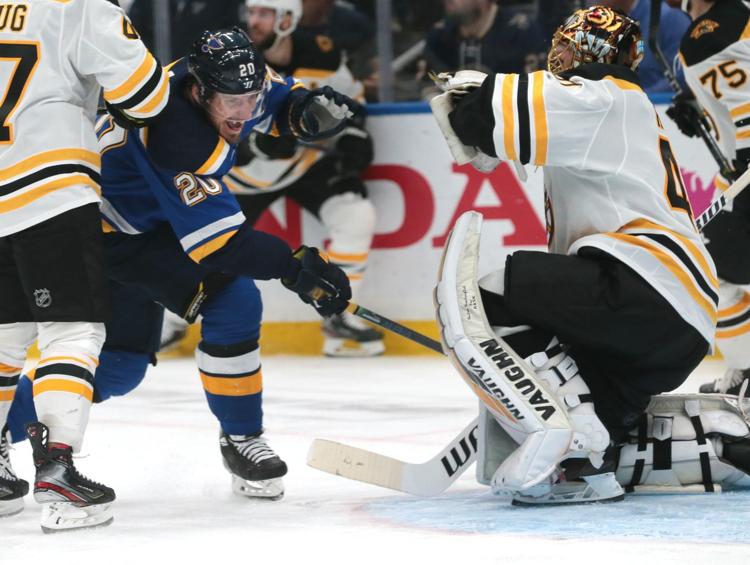 Game 6 Stanley Cup Final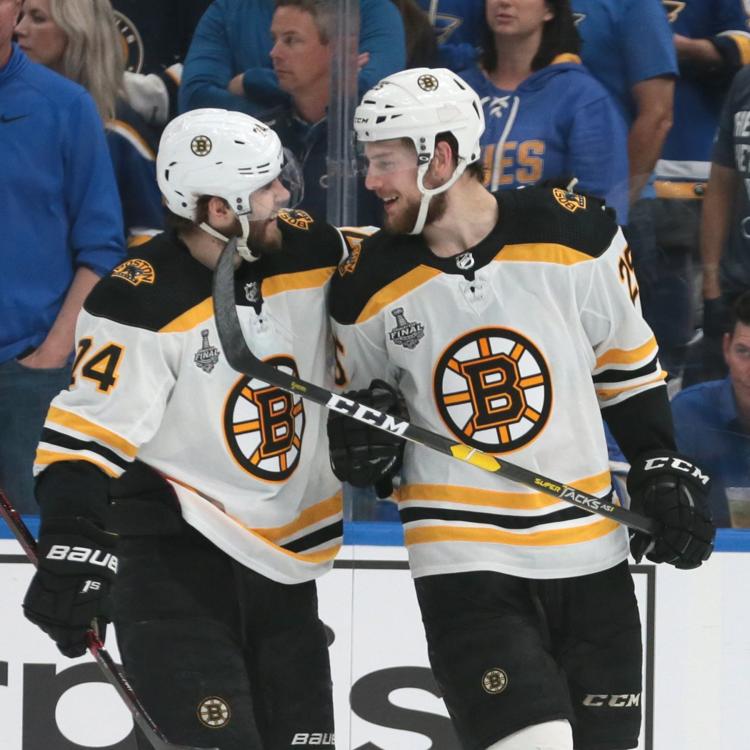 Game 6 Stanley Cup Final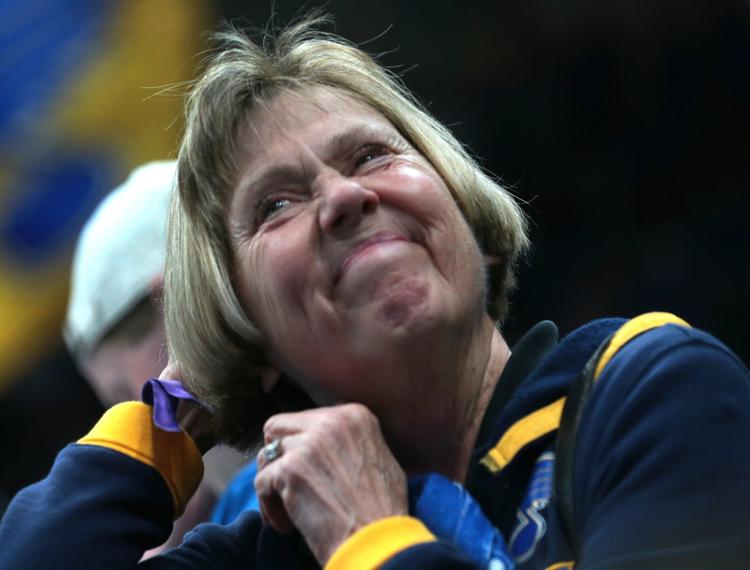 Blues fight for the cup in Game 6 of the Stanley Cup Finals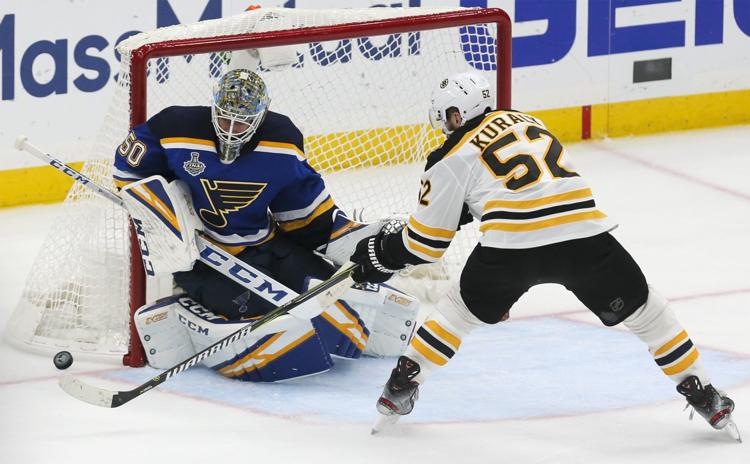 Blues fight for the cup in Game 6 of the Stanley Cup Finals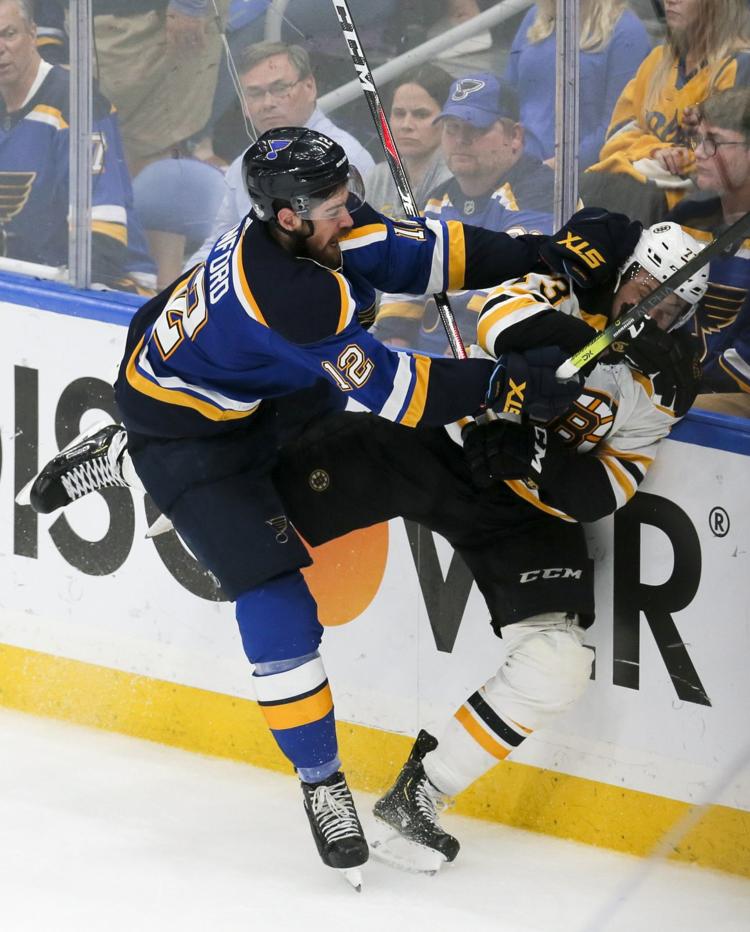 Blues fight for the cup in Game 6 of the Stanley Cup Finals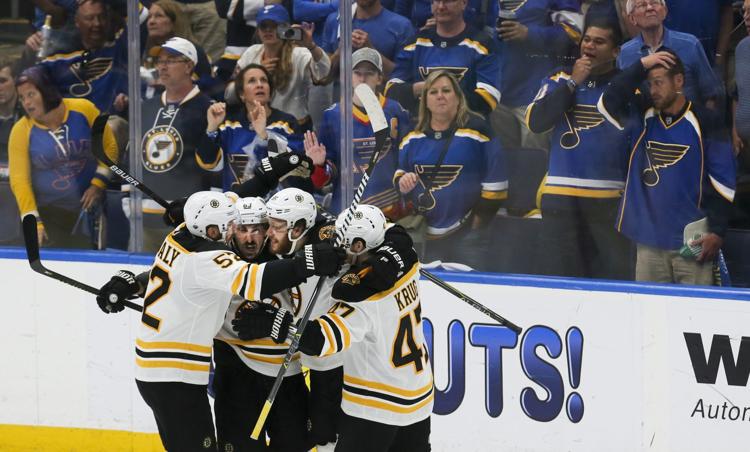 Blues fight for the cup in Game 6 of the Stanley Cup Finals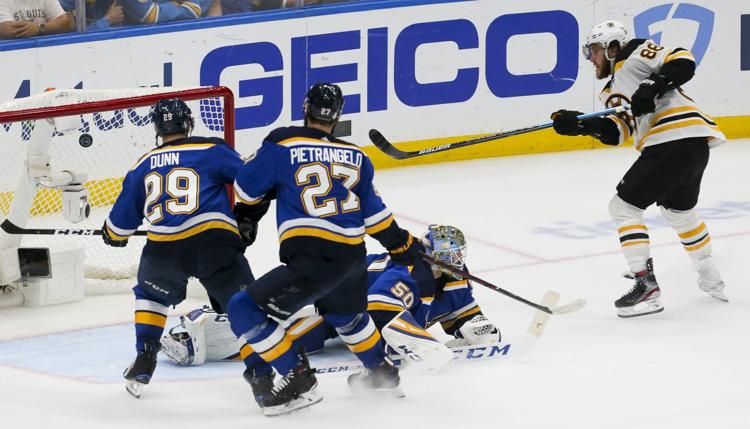 Blues skate in critical Game 6 of the Stanley Cup Final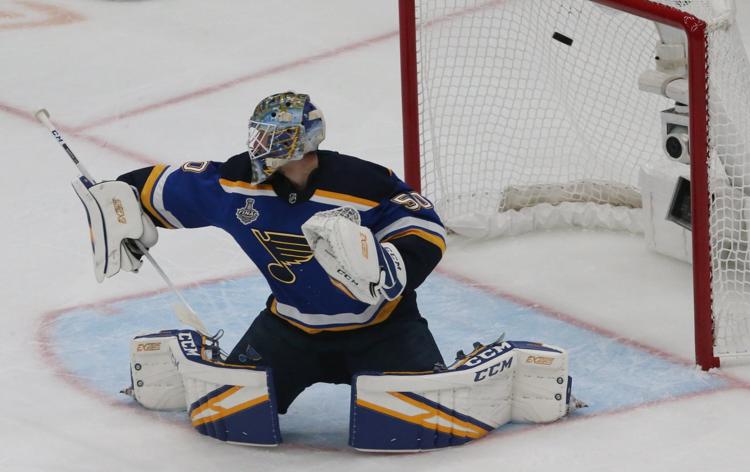 Blues skate in critical Game 6 of the Stanley Cup Final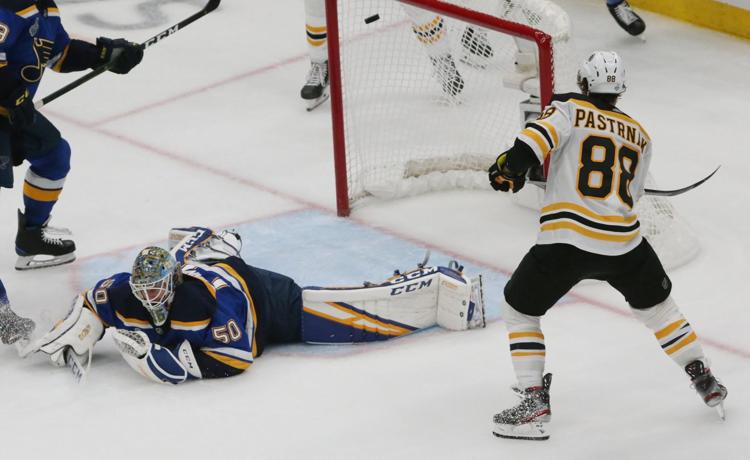 Blues skate in critical Game 6 of the Stanley Cup Final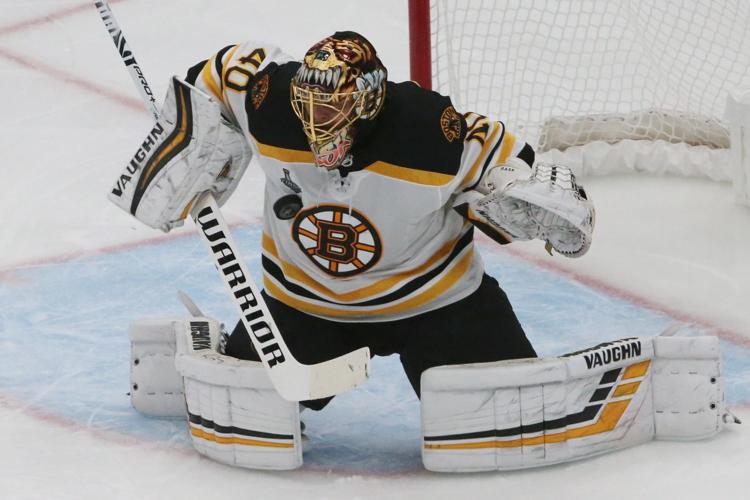 Blues skate in critical Game 6 of the Stanley Cup Final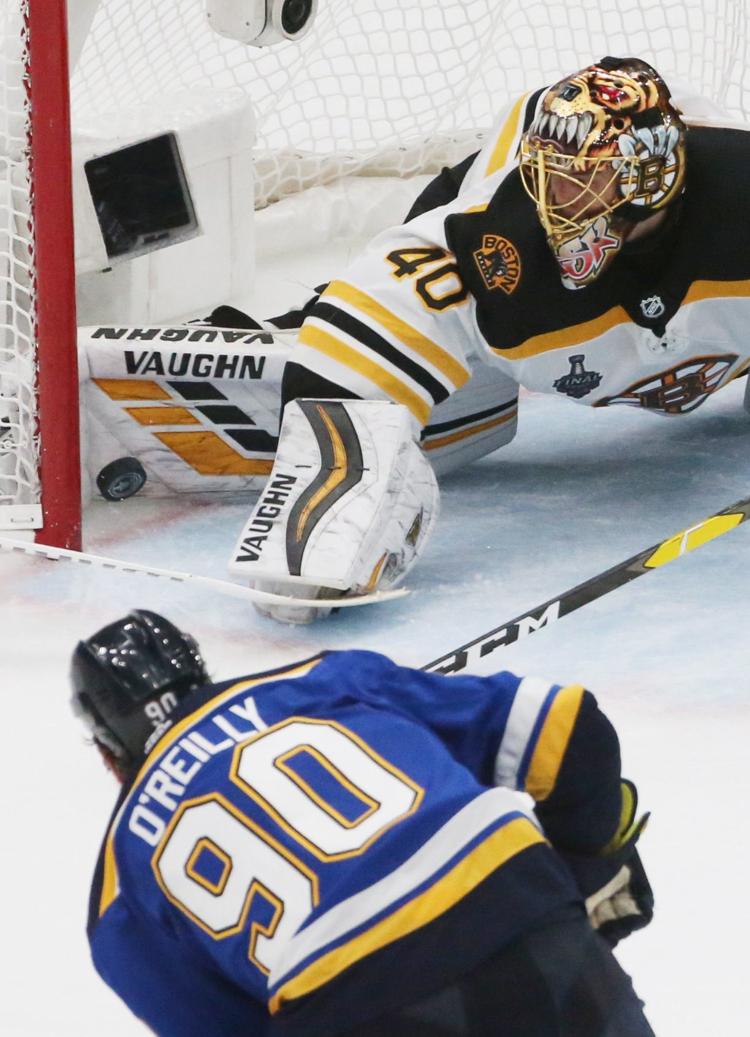 Blues skate in critical Game 6 of the Stanley Cup Final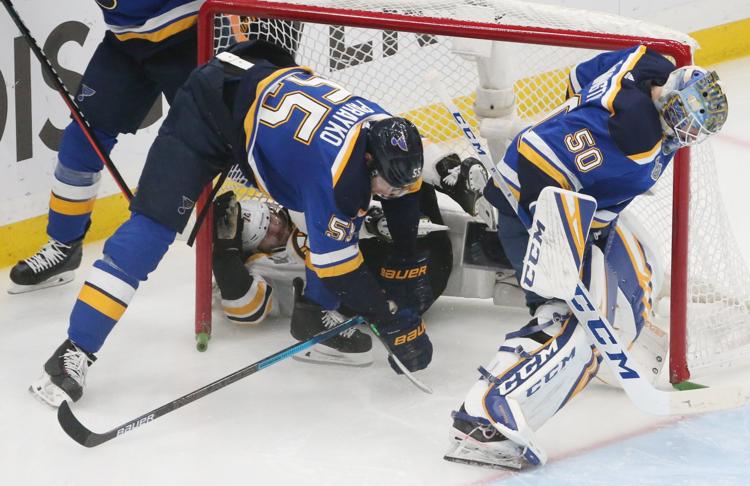 Blues skate in critical Game 6 of the Stanley Cup Final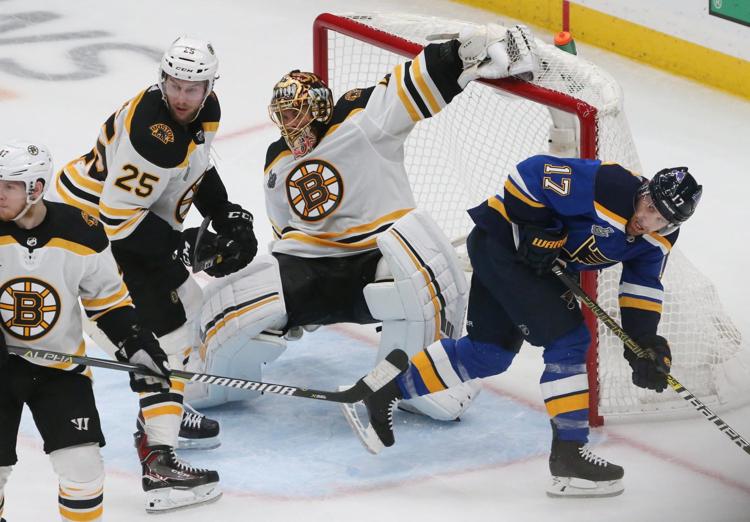 Blues skate in critical Game 6 of the Stanley Cup Final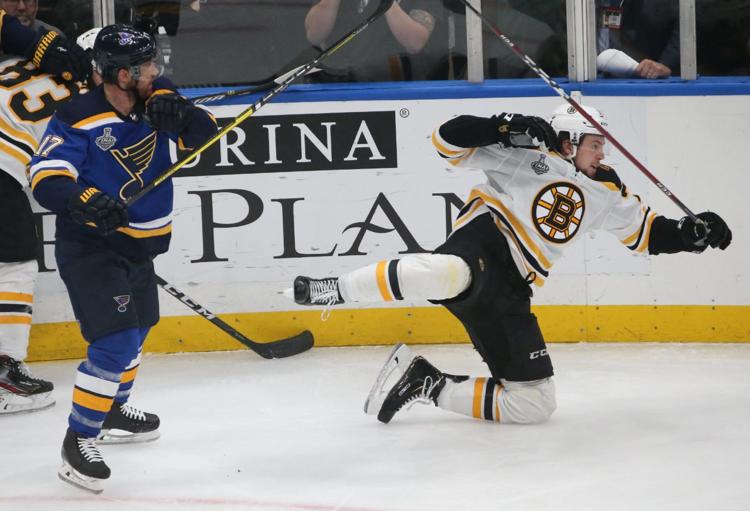 Blues skate in critical Game 6 of the Stanley Cup Final
Blues skate in critical Game 6 of the Stanley Cup Final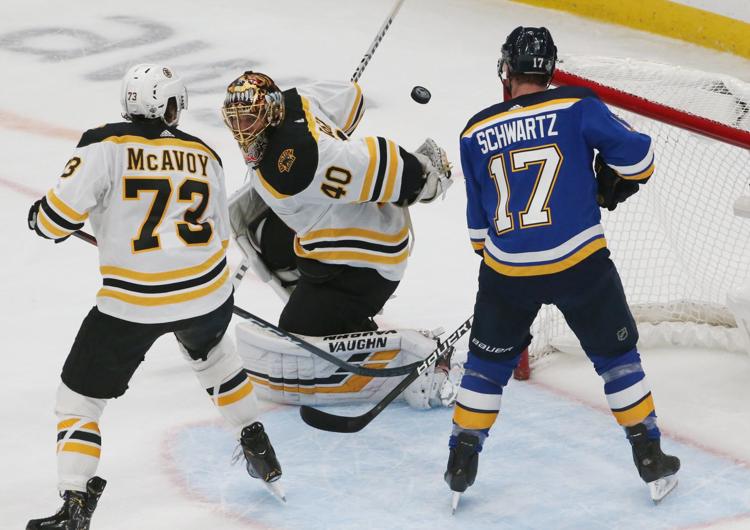 Blues skate in critical Game 6 of the Stanley Cup Final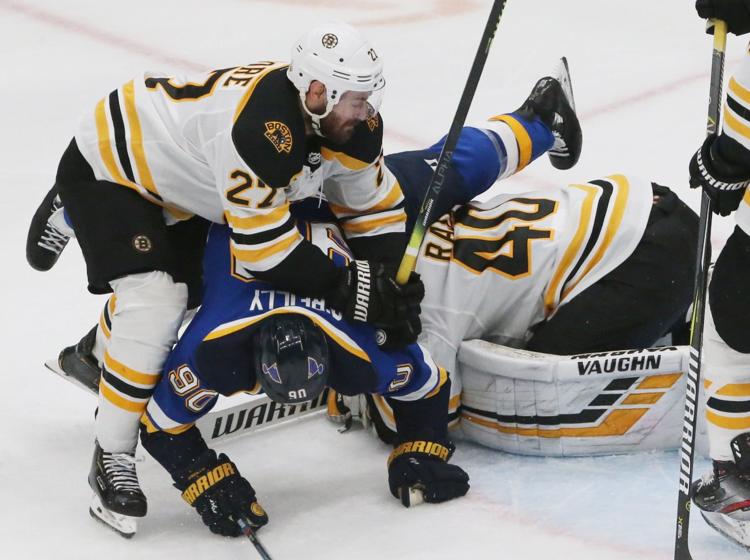 Game 6 Stanley Cup Final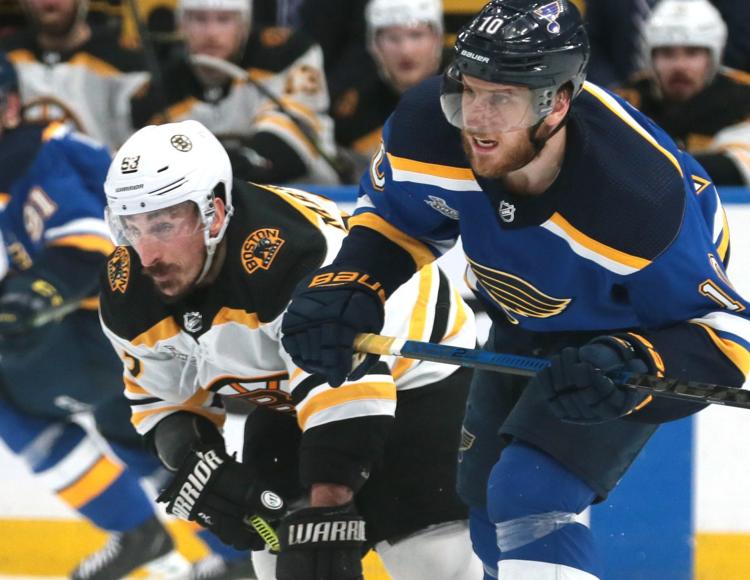 Game 6 Stanley Cup Final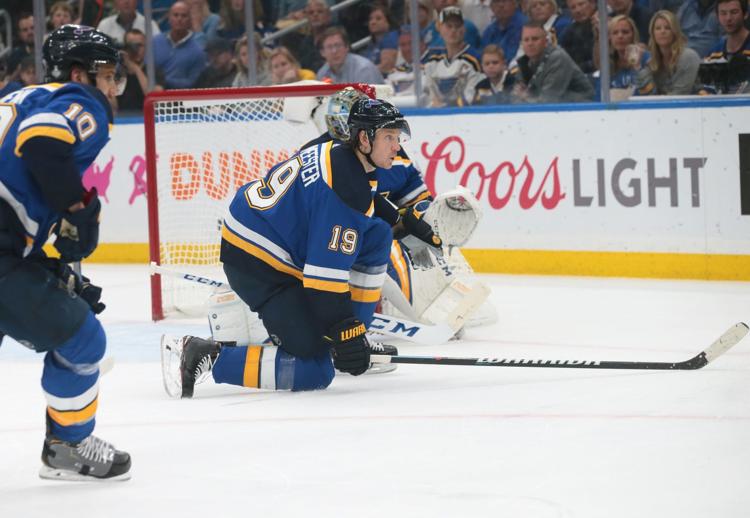 Game 6 Stanley Cup Final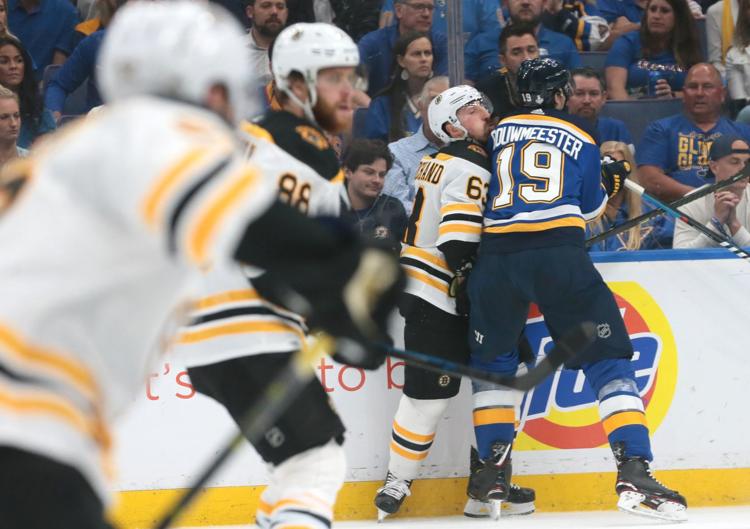 Game 6 Stanley Cup Final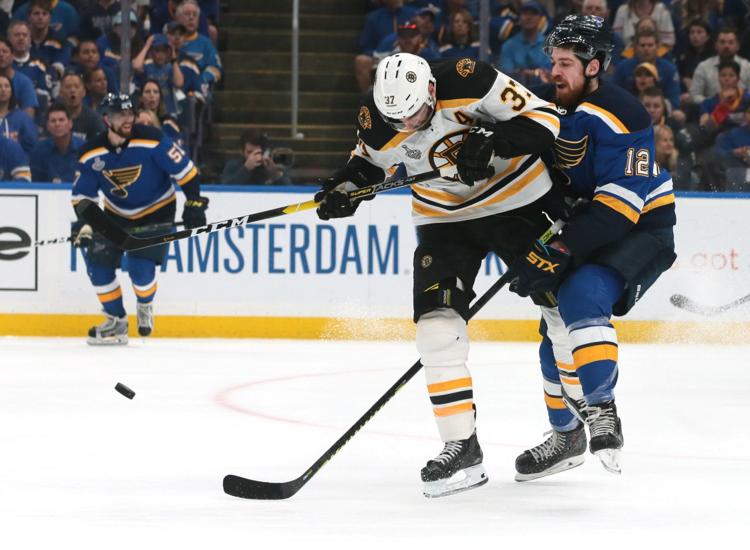 Game 6 Stanley Cup Final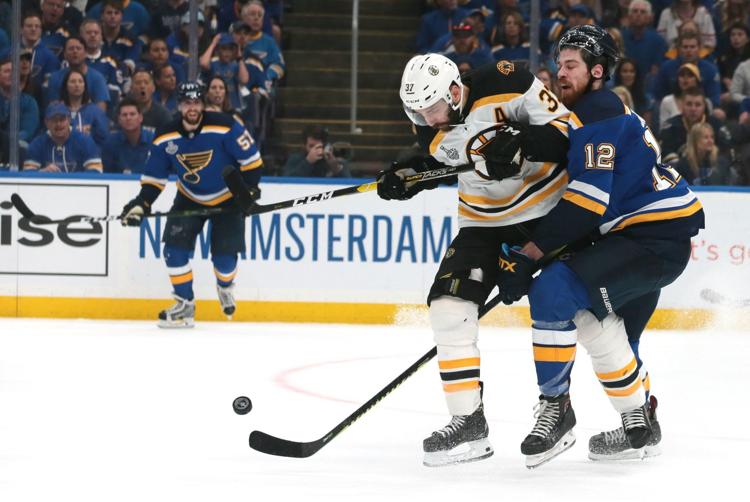 Game 6 Stanley Cup Final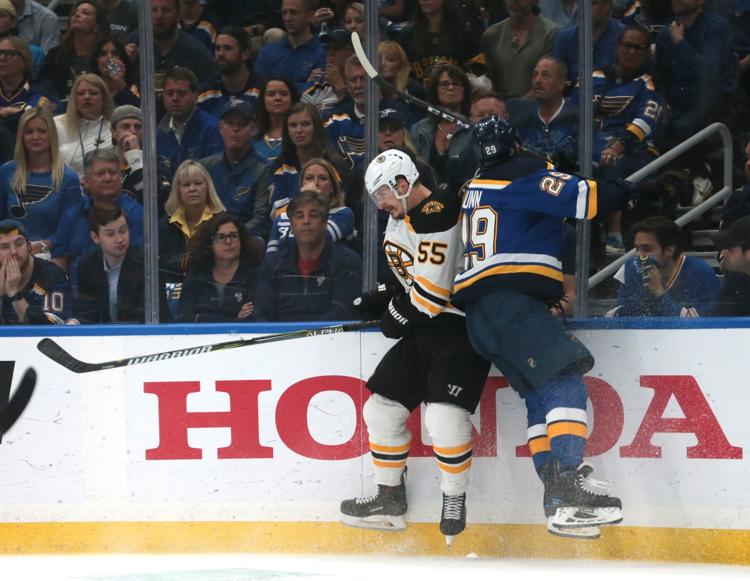 Game 6 Stanley Cup Final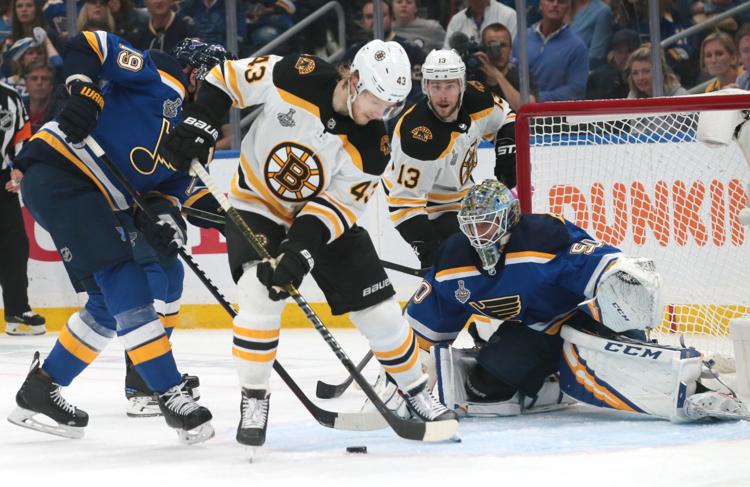 Game 6 Stanley Cup Final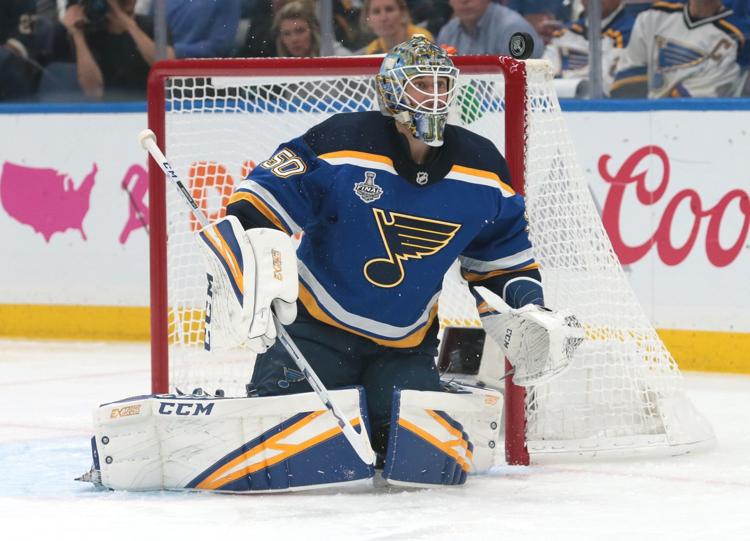 Blues fight for the cup in Game 6 of the Stanley Cup Final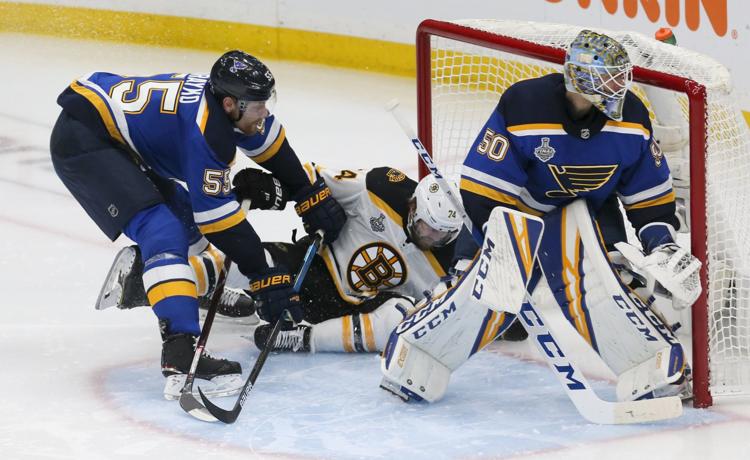 Blues fight for the cup in Game 6 of the Stanley Cup Final
Blues fight for the cup in Game 6 of the Stanley Cup Final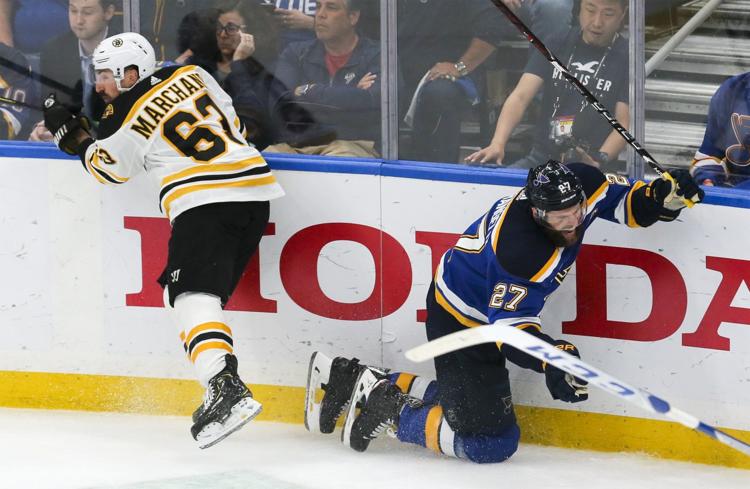 Blues fight for the cup in Game 6 of the Stanley Cup Final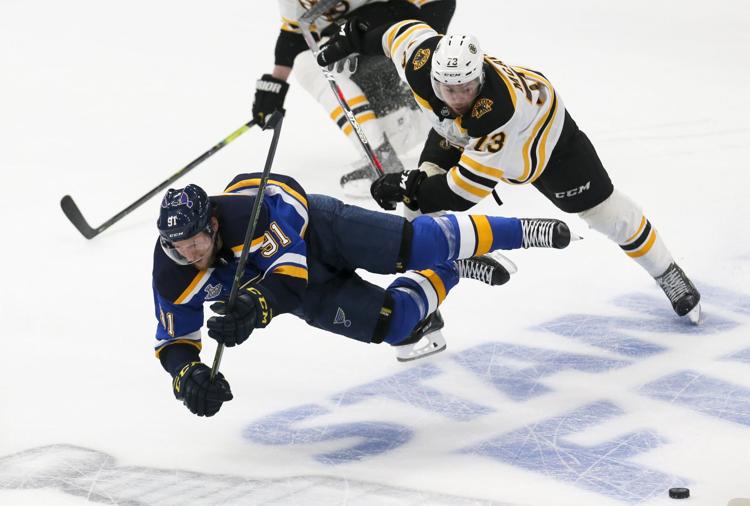 Blues fight for the cup in Game 6 of the Stanley Cup Finals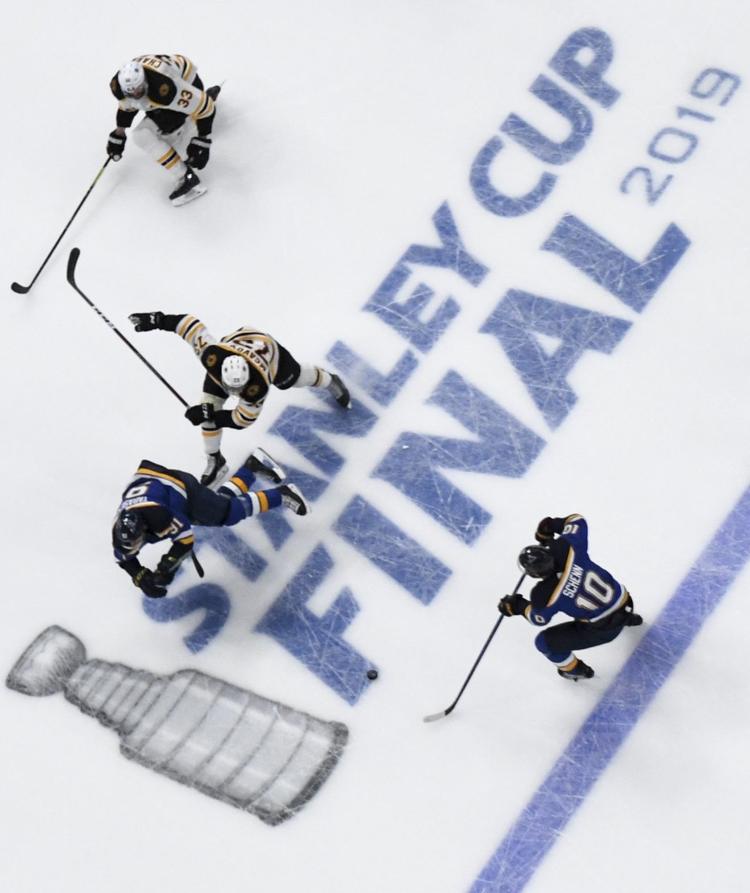 Blues skate in critical Game 6 of the Stanley Cup Final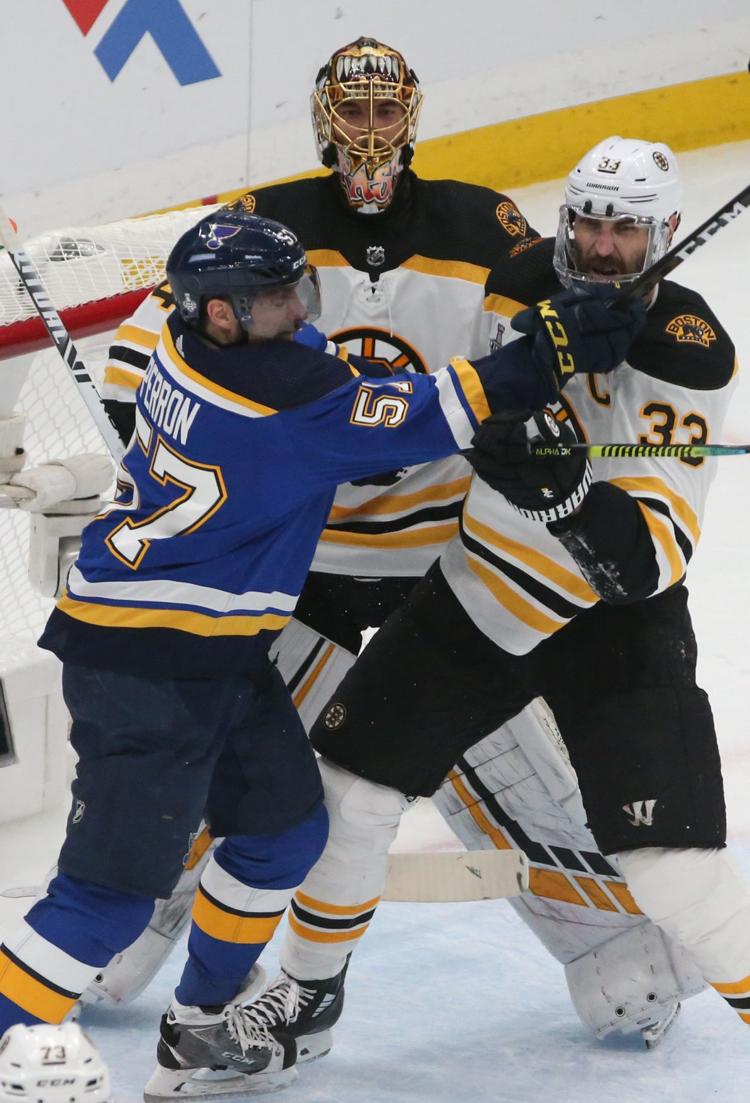 Blues skate in critical Game 6 of the Stanley Cup Final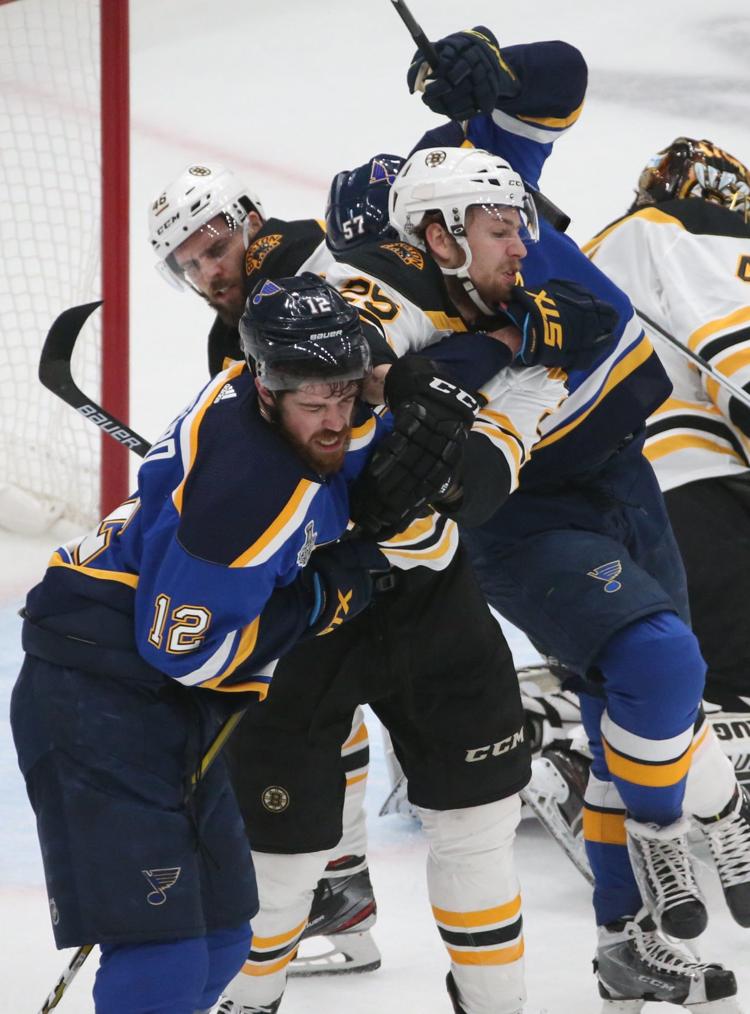 Blues skate in critical Game 6 of the Stanley Cup Final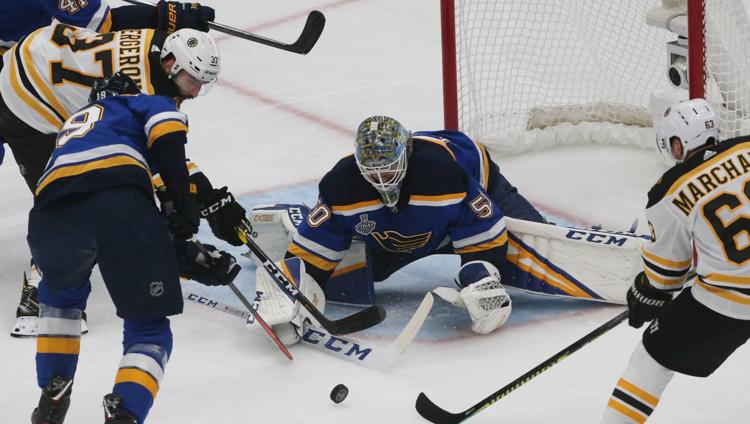 Blues skate in critical Game 6 of the Stanley Cup Final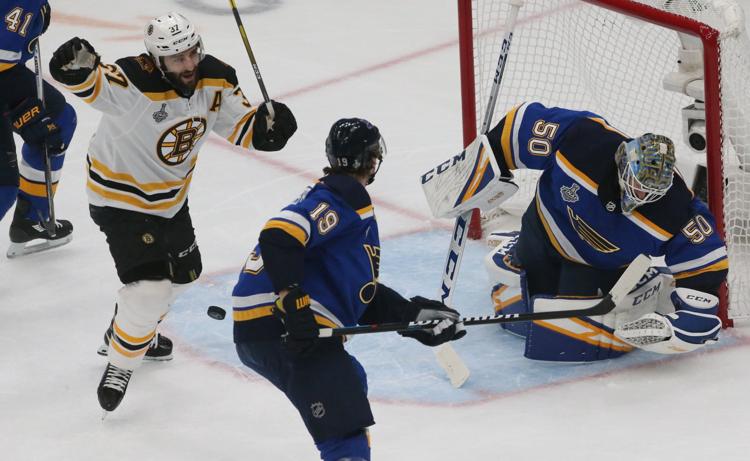 Blues skate in critical Game 6 of the Stanley Cup Final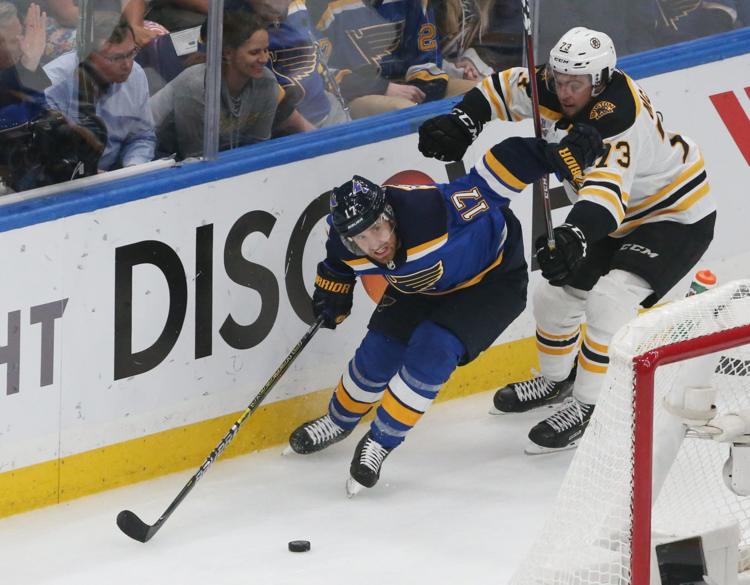 Blues skate in critical Game 6 of the Stanley Cup Final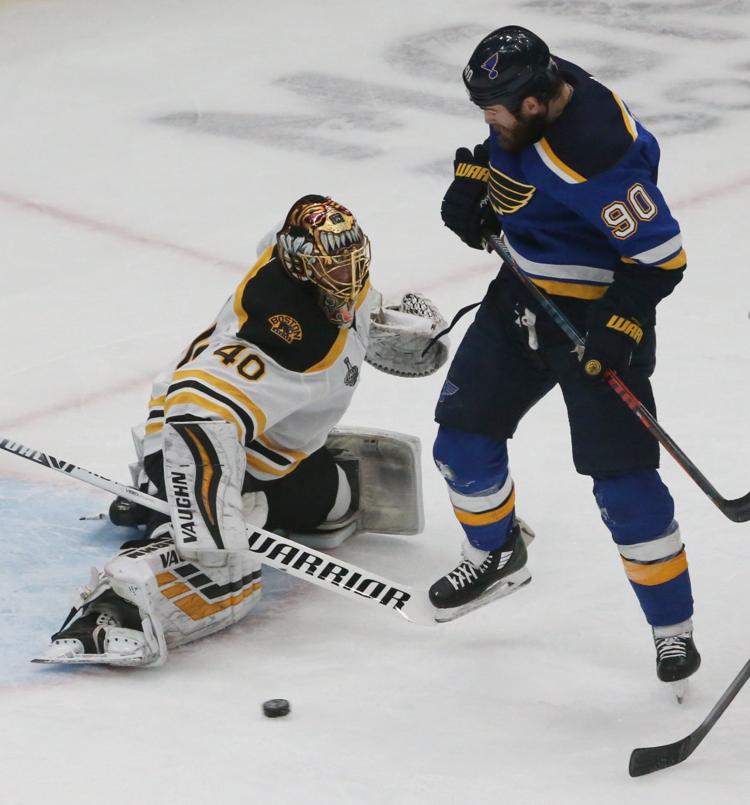 Blues skate in critical Game 6 of the Stanley Cup Final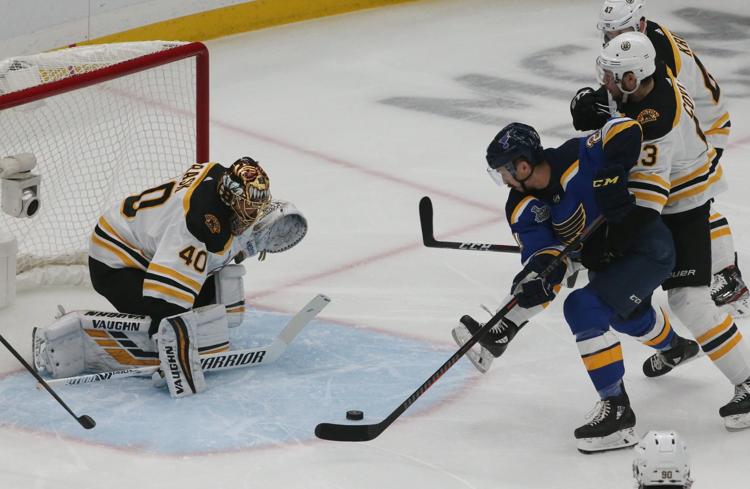 Game 6 Stanley Cup Final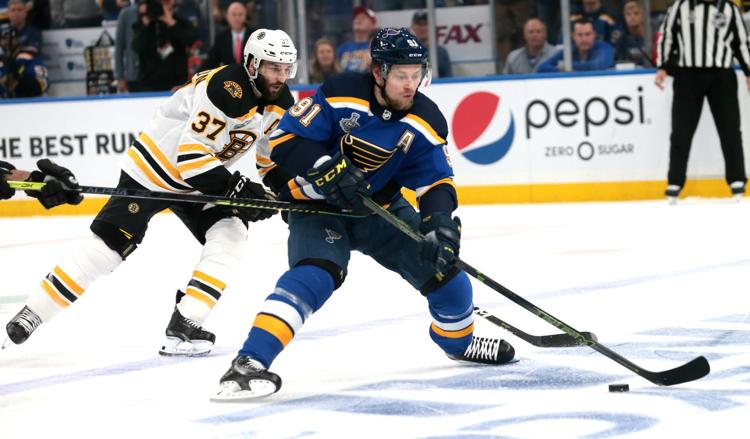 Blues fight for the cup in Game 6 of the Stanley Cup Finals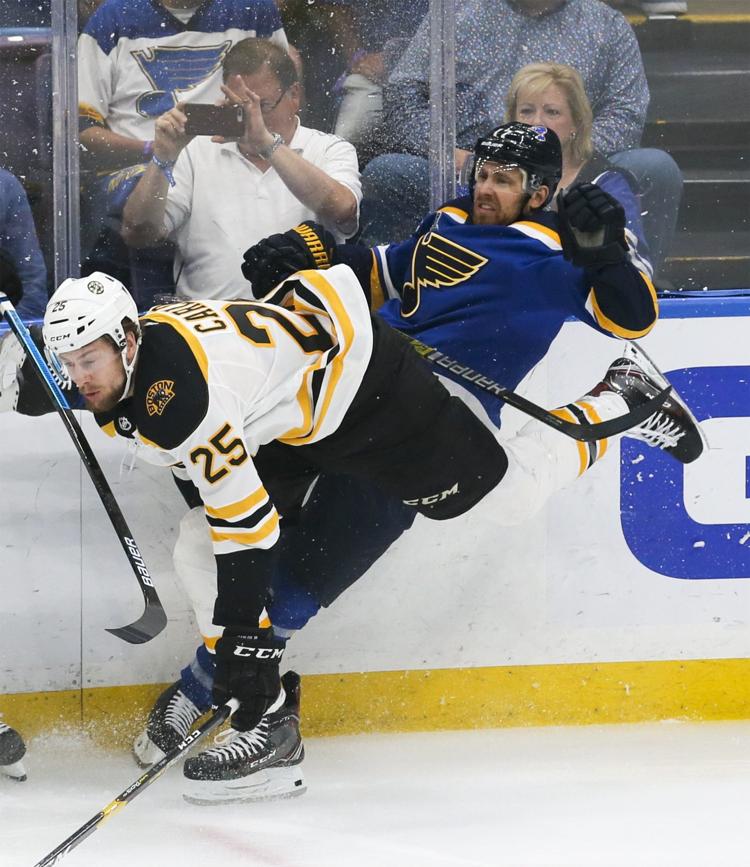 Blues fight for the cup in Game 6 of the Stanley Cup Finals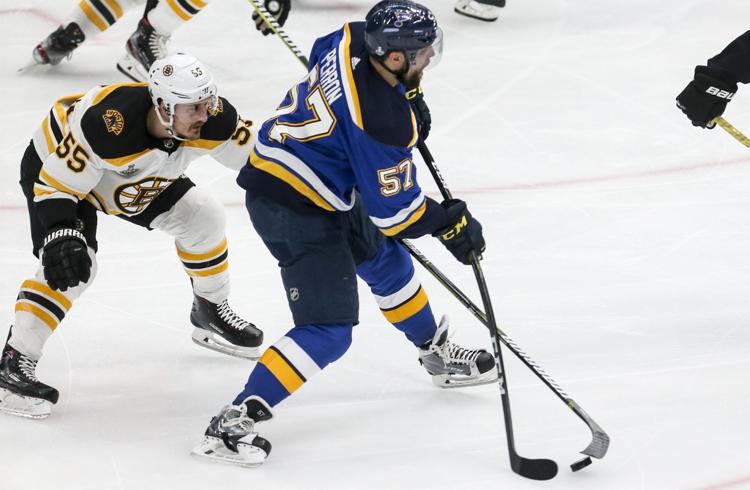 Blues fight for the cup in Game 6 of the Stanley Cup Finals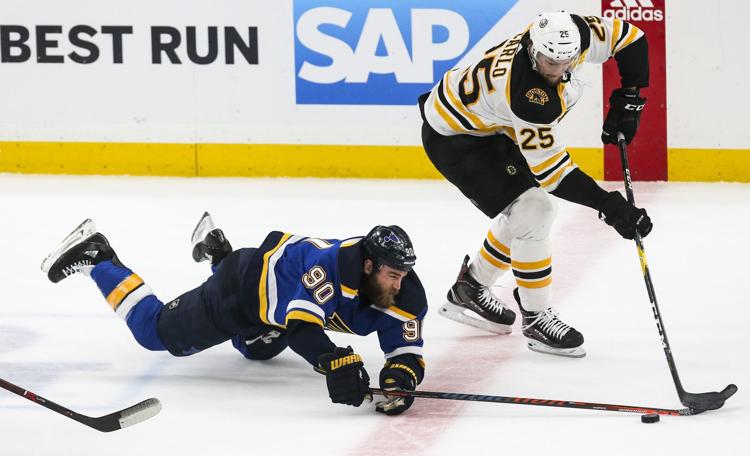 Blues fight for the cup in Game 6 of the Stanley Cup Finals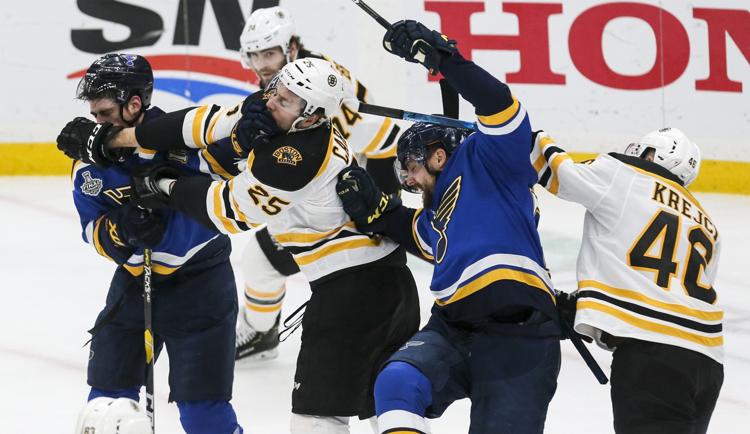 Game 6 Stanley Cup Final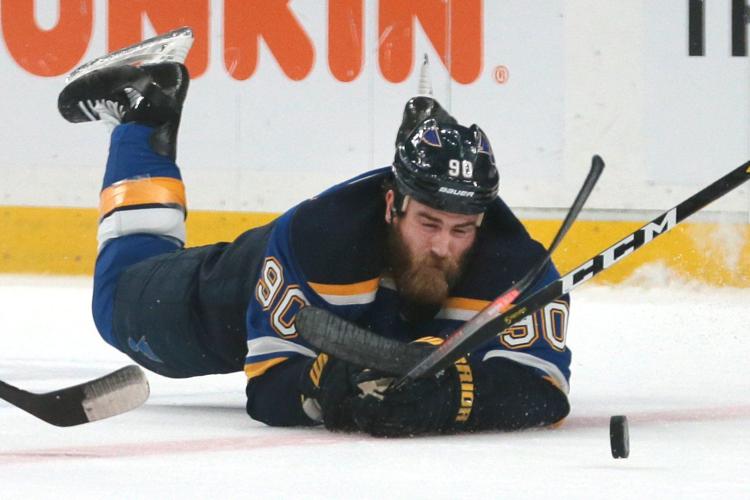 Game 6 Stanley Cup Final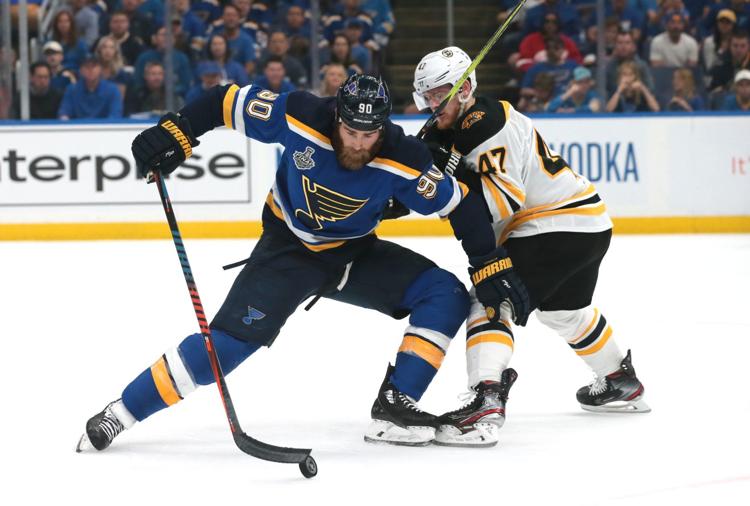 Game 6 Stanley Cup Final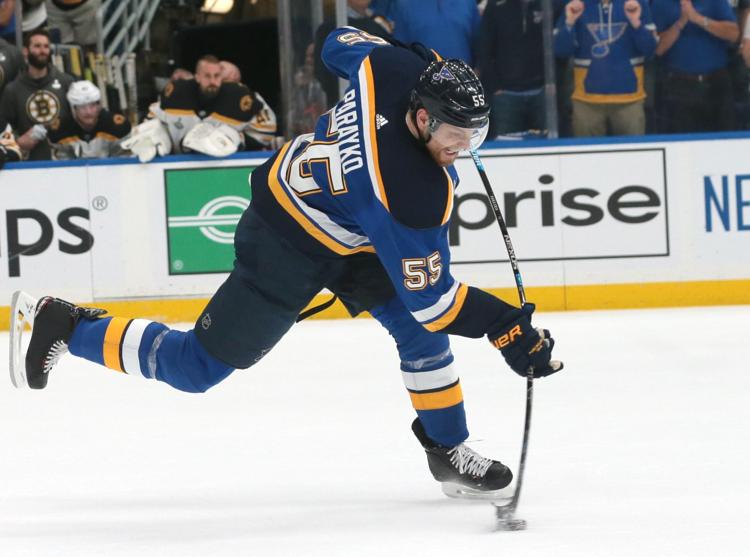 Game 6 Stanley Cup Final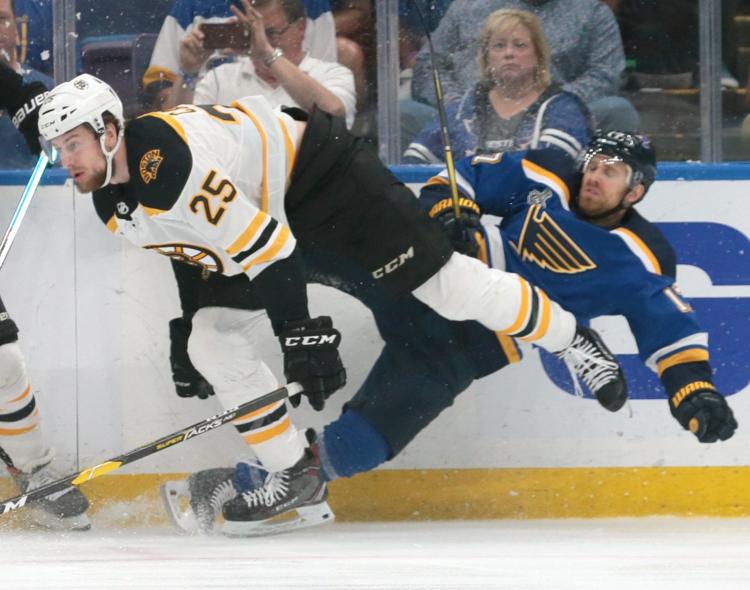 Blues fight for the cup in Game 6 of the Stanley Cup Finals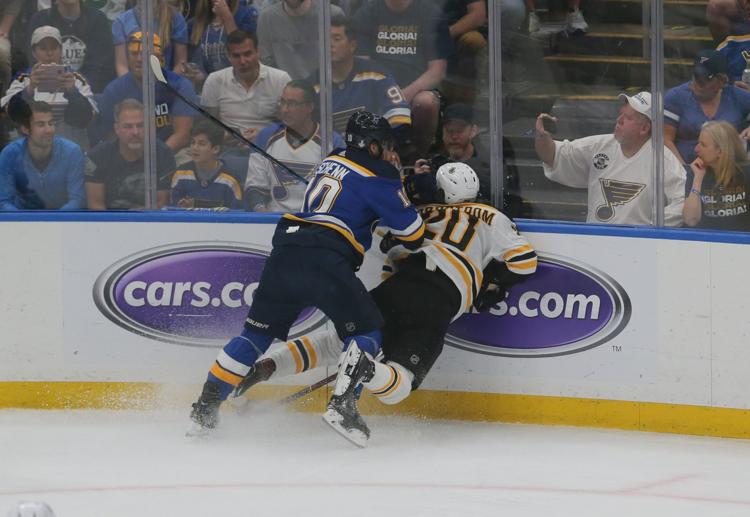 Game 6 Stanley Cup Final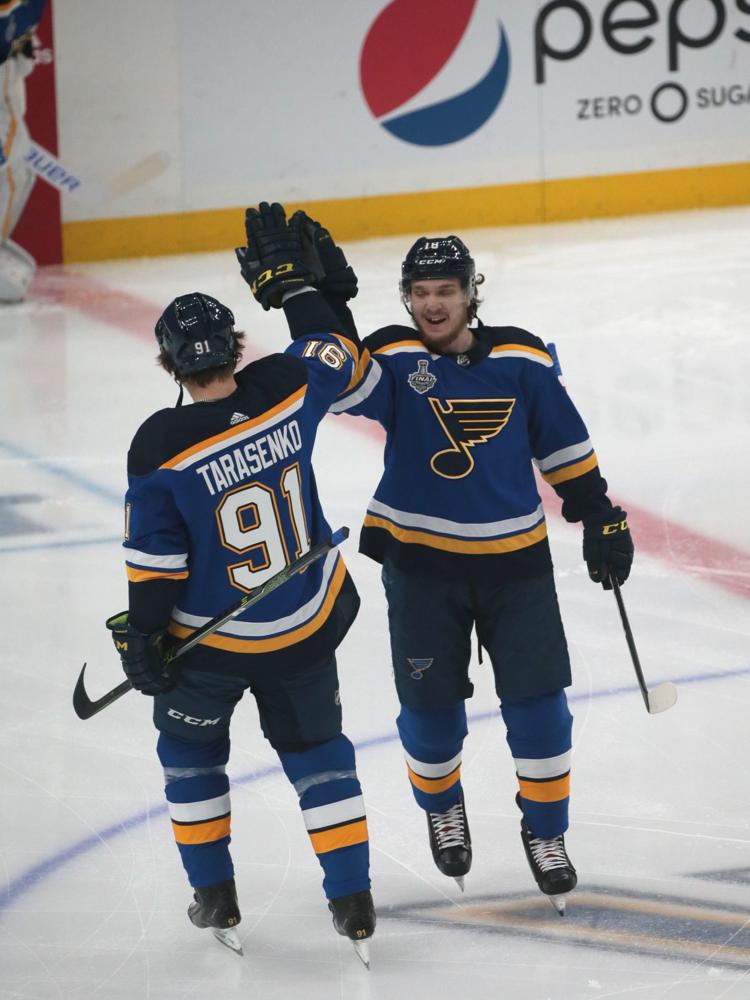 Game 6 Stanley Cup Final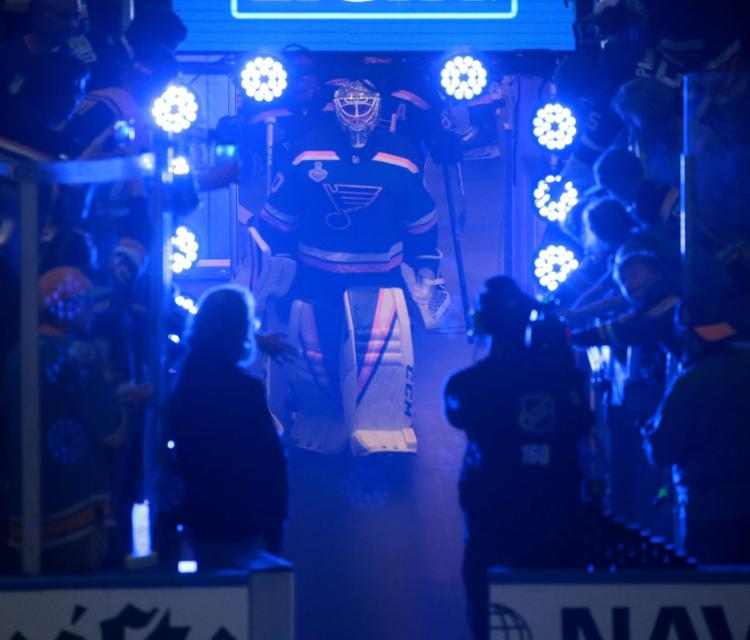 Game 6 Stanley Cup Final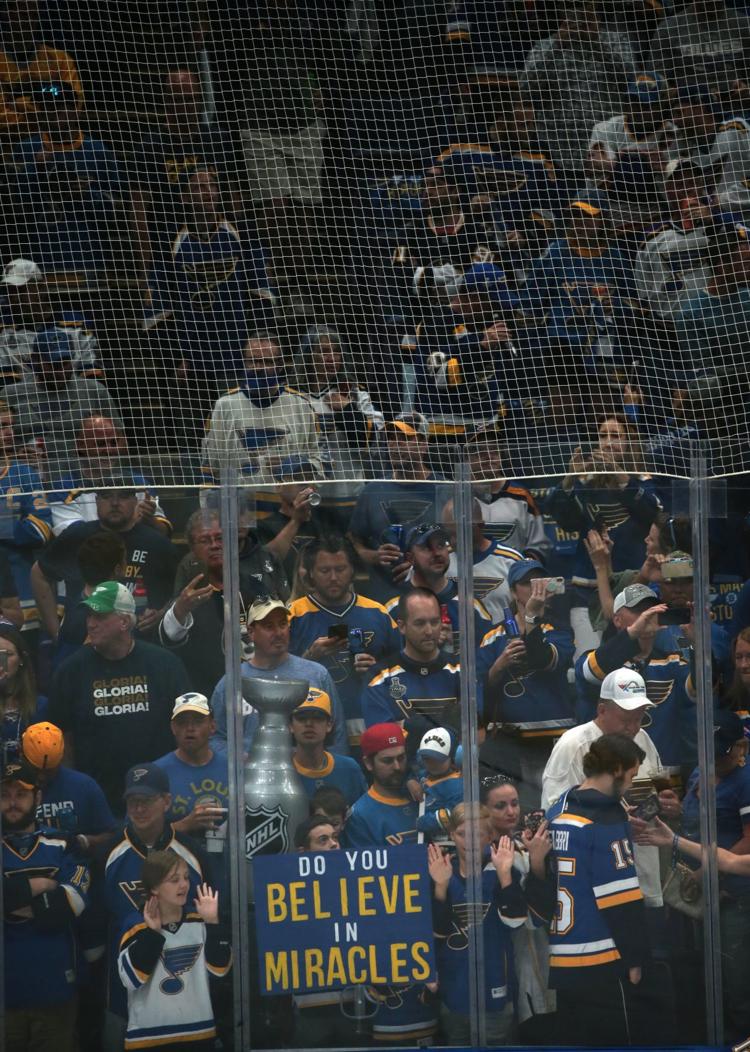 Game 6 Stanley Cup Final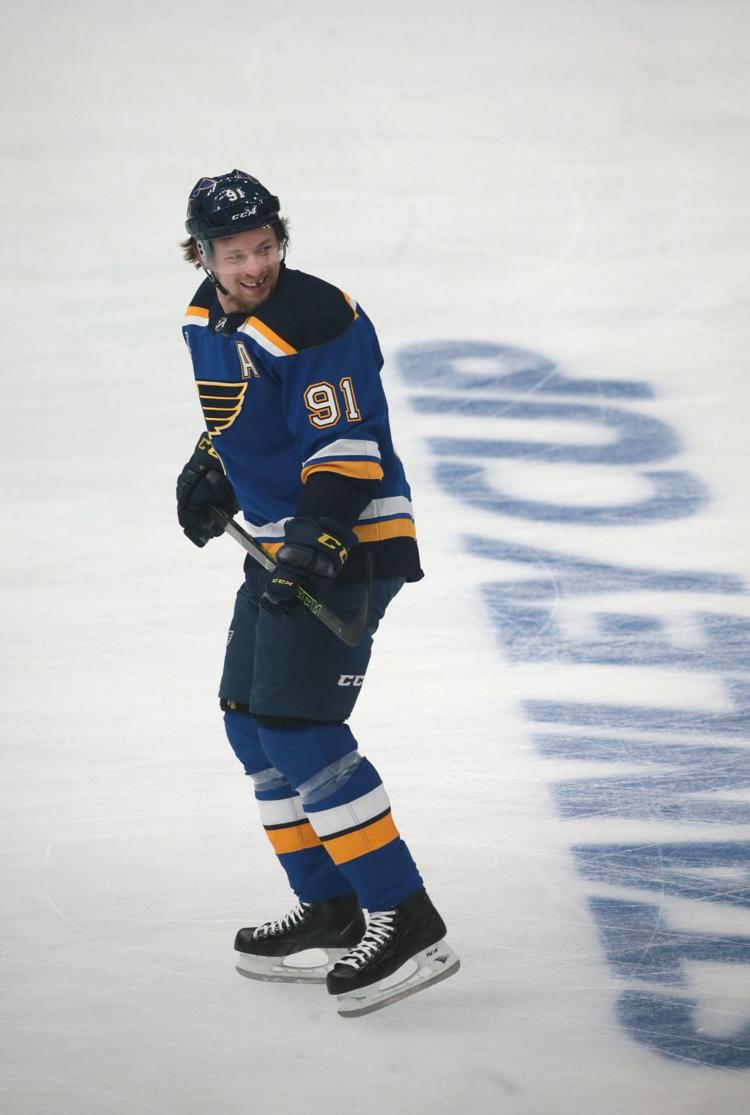 Game 6 Stanley Cup Final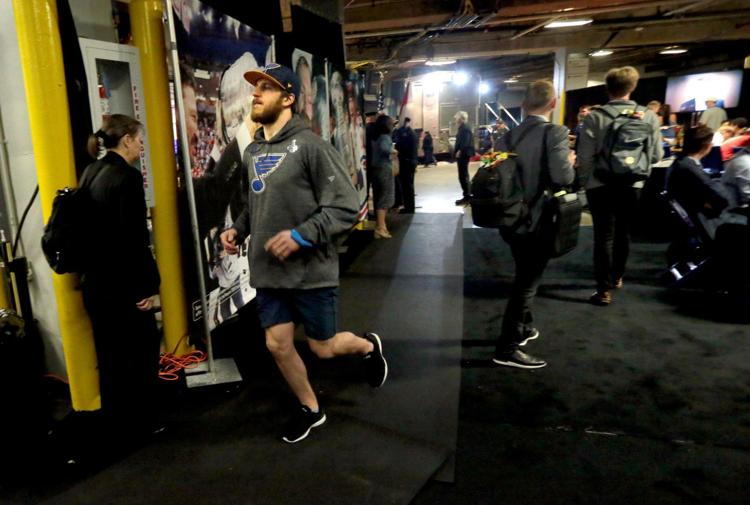 Game 6 Stanley Cup Final
Game 6 Stanley Cup Final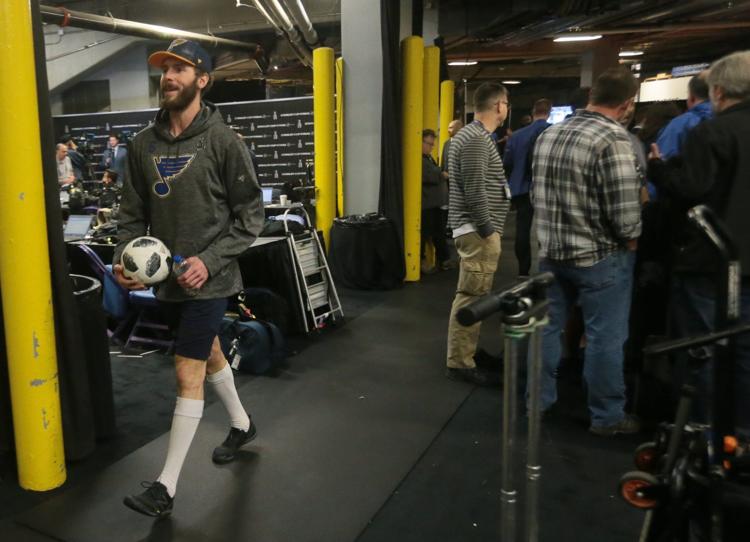 Blues fight for the cup in Game 6 of the Stanley Cup Finals