SAN JOSE, Calif. — Hey, St. Louis. Lord Stanley is winking at you. He's got this fabulous Cup made of silver (and nickel alloy) that goes to the best team in the NHL. He just wants you to know that your hockey team is one victory away from being a finalist for the thing.
One victory. That's all it takes to send the Blues to the Stanley Cup finals for the first time since 1970 — nearly a half-century ago.
They're in this position because in Game 100 of the season — regular-season and postseason contests included — they absolutely pulverized the San Jose Sharks. It was 5-0 Blues on Sunday in Game 5 of the Western Conference finals. They now lead the best-of-seven series 3-2.
After all this time, all the trials and tribulations, what would it mean for the Blues to get to the finals? St. Louis native Pat Maroon smiled broadly at the question. His eyes twinkled in delight, like a kid on Christmas morning. He gathered himself. Collected his thoughts.
"I don't want to comment on that, because I don't know what to say," Maroon said, chuckling for just a second. "But yeah, we're close. We're very close right now."
The Blues haven't clinched a Stanley Cup berth at home since Year 1 — the 1967-68 season — when Ron Schock's double-overtime goal gave them a 2-1 triumph over the Minnesota North Stars. They'll get a chance to do it again Tuesday at Enterprise Center, with puck drop shortly after 7 p.m.
Vladimir Tarasenko, who had a goal and three assists in the game Sunday, beamed at the thought of the finals.
"We've been playing for this one forever," he said. "I think every player dreams of playing in Stanley Cup final. But we're not there yet."
Even the normally stoic Jaden Schwartz, who had a hat trick — yes, another hat trick — grinned as well.
"You don't want to look too far ahead," Schwartz said. "We all know how important and how hard that last win's going to be. But yeah, it'd be a dream-come-true. That's really all I can say."
The Blues were simply superb Sunday. Better than the Game 6 clincher against Winnipeg in Round 1. Better than the Game 7 double-overtime clincher in Round 2 against Dallas, when they put 54 shots on goal and only Ben Bishop kept the Stars in the contest.
On Sunday, the Blues got the aforementioned hat trick from Schwartz, his third "hatty' in two months and his second of the postseason. He's the first player in Blues history with two hat tricks in a single postseason and the first NHL player to do so since Detroit's Johan Franzen did so in 2008.
Schwartz now has more goals in 18 playoff games (12) than he did in 69 regular-season games (11).
A single, solitary Blues hat was tossed to the ice in celebration at SAP Center when Schwartz got his third goal of the afternoon, with 3:58 to play. Word made it back to San Jose that many, many more hats were thrown to the ice at Enterprise Center, where thousands saw it happen on the giant video board at a Blues watch party.
"I heard it was wild at Enterprise Center today," Blues defenseman Joel Edmundson said. "We're looking forward to getting on home ice and hopefully we can close it out."
Tarasenko stretched his career-long postseason scoring streak to five games (two goals, five assists), with a key second-period goal on a penalty shot. It gave the Blues a 3-0 lead and was the first successful penalty shot in Blues postseason history.
"It was a great shot, obviously," coach Craig Berube said.
Tarasenko beat San Jose goalie Martin Jones high on his glove side, a target area the Blues have exploited all series.
But it was Oskar Sundqvist, the greatest out-of-nowhere story for the Blues this side of Jordan Binnington, who gets credit for the game-winner. In what might have been Sundqvist's hardest shot of the season, he ripped a one-timer past Jones less than six minutes into the game after an errant pass by Sharks defenseman Erik Karlsson went between the legs of teammate Brenden Dillon and caromed off the side boards to Sundqvist.
After getting outplayed during the last two periods in Game 4 on Friday in St. Louis, the Blues did a 180 Sunday. Over the final two periods, they outshot the Sharks 36-10 and outscored them 4-0.
"Maybe it's just a snowball effect," said Binnington, who posted the first shutout by a rookie goalie in Blues postseason history.
"We don't play well in the second period" of Game 4, Tarasenko said. "So we pay a lot of attention to keep our game, and raise our level to the game. Don't sleep and give them easy chances."
San Jose came out smoking in the early minutes, but it didn't last. Evander Kane hit a goalpost a mere 12 seconds into the game.
"That was nice to hear the post," Binnington said. "Sometimes you get the bounces. They went all for us" this time.
Unfortunately for the Sharks, that proved to be their "highlight" for the day.
The physical Blues continued to pound away on the Sharks every chance they could, and the cumulative effect of 182 Blues hits throughout the series seemed to catch up with San Jose.
The Sharks finished the game minus four players, and mainstays Karlsson and Tomas Hertl did not come out at all in the third period.
As the score mounted, the Sharks lost their cool. Micheal Haley was given a game misconduct at the 7:13 mark of the third period for giving Alex Pietrangelo the business right after a faceoff. Exactly 10 minutes later, Kane got a game misconduct after a sequence in which he was whistled for goaltender interference on Binnington and also for slashing Edmundson.
"They can run around," Edmundson said of the Sharks. "But I think the refs handled it pretty good."
But Edmundson sent no chirping San Jose's way, at least not once the game ended.
"I'm not going to poke the bear or anything," he said. "We're just happy with the way we played and we kept our cool."
Blues and Sharks skate in game 5 of the semifinals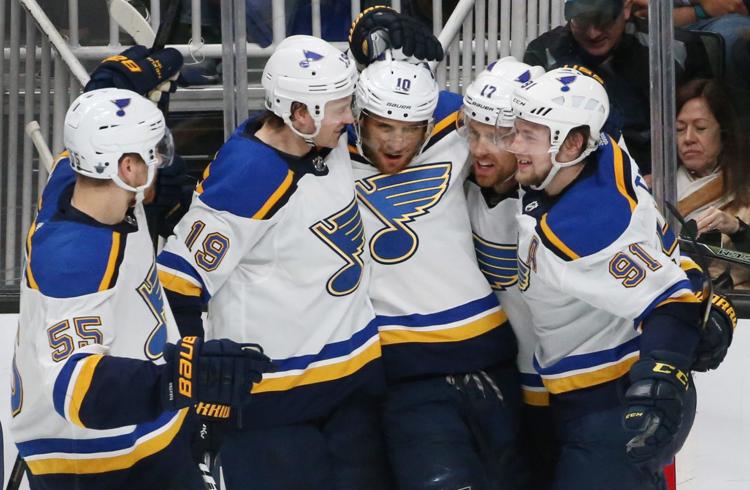 Blues and Sharks skate in game 5 of the semifinals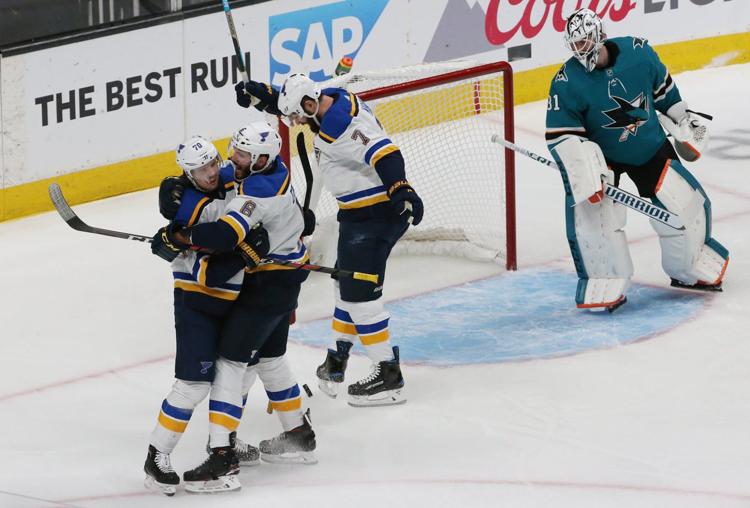 Blues and Sharks skate in game 5 of the semifinals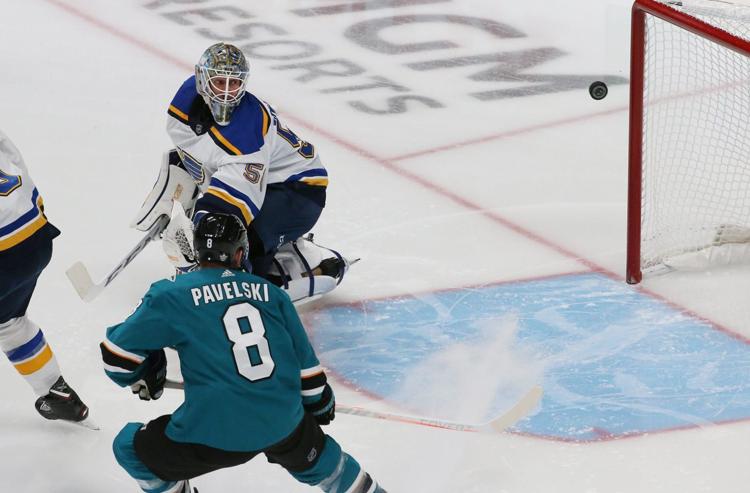 Blues and Sharks skate in game 5 of the semifinals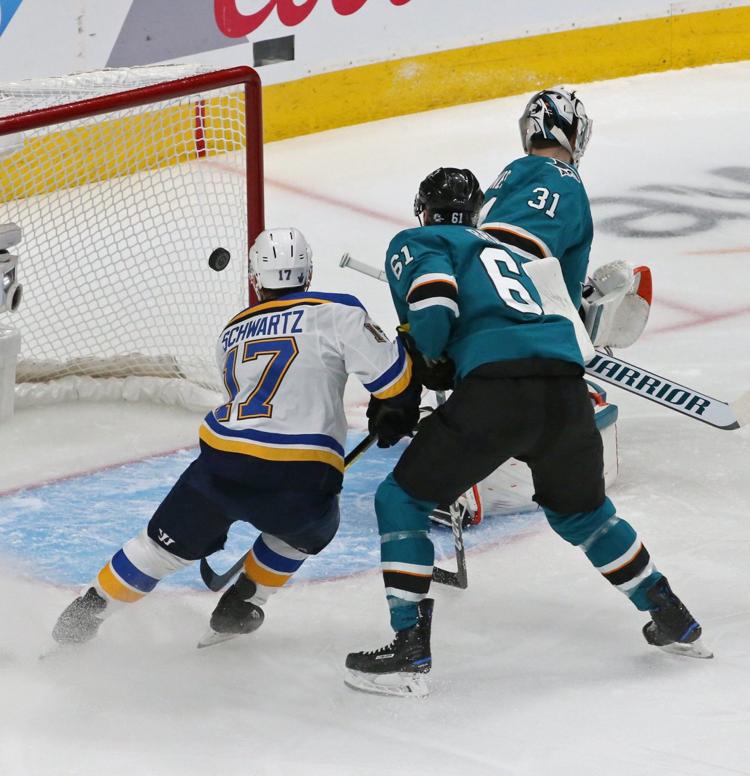 Blues and Sharks skate in game 5 of the semifinals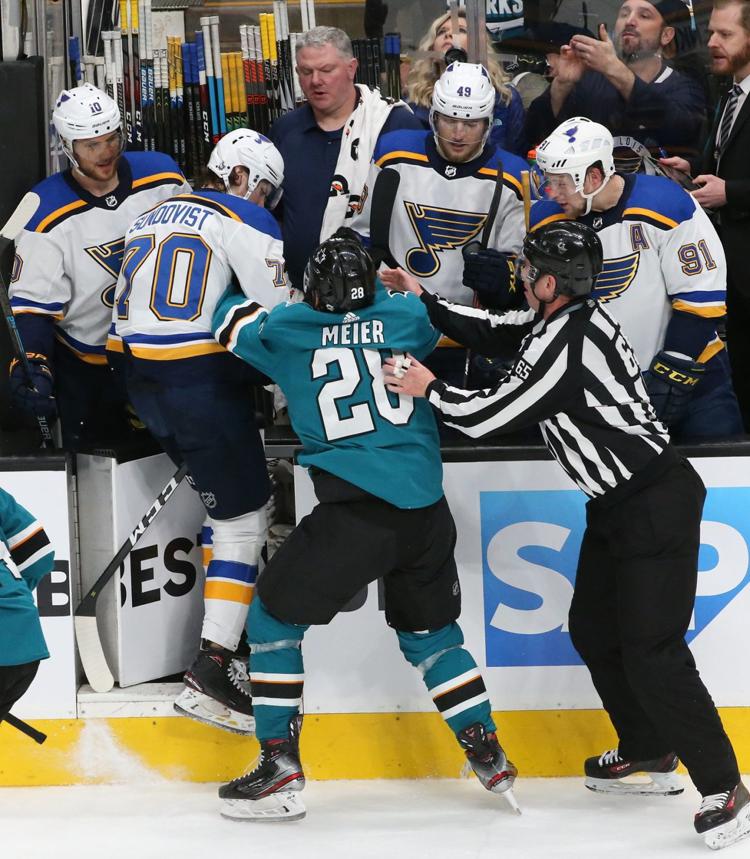 Blues and Sharks skate in game 5 of the semifinals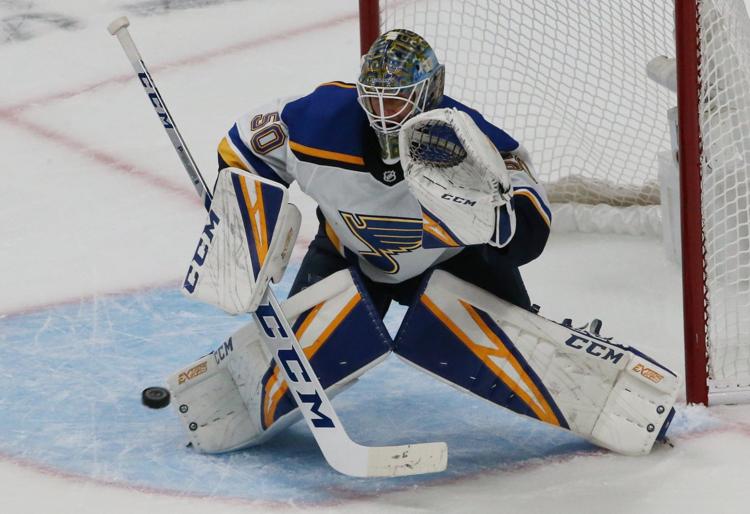 Blues and Sharks skate in game 5 of the semifinals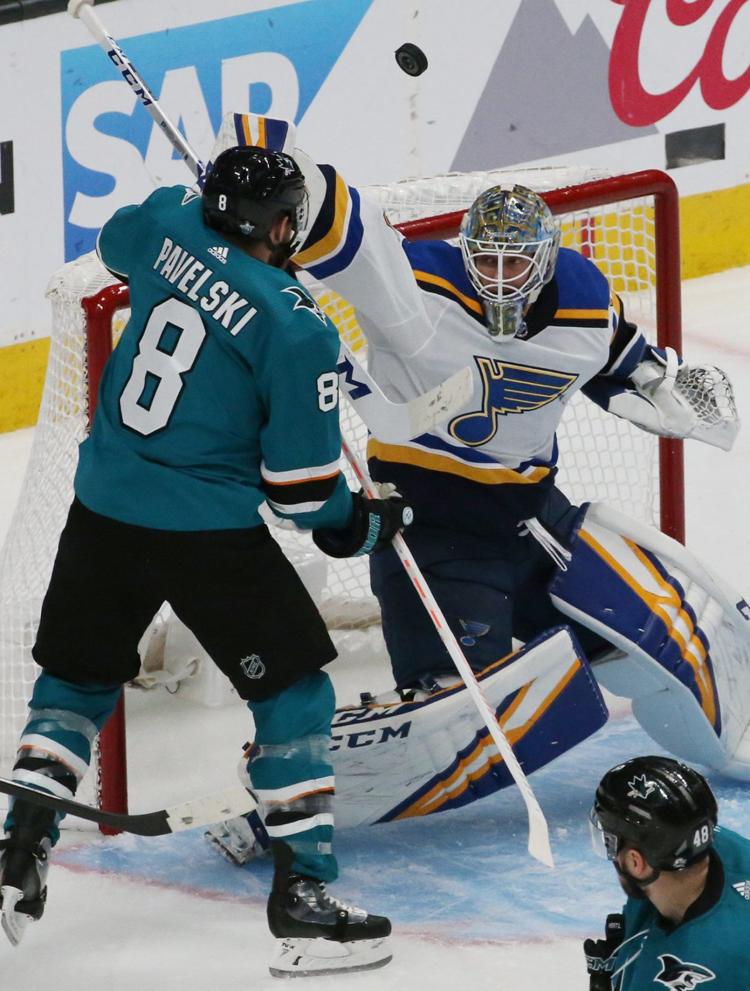 Blues and Sharks skate in game 5 of the semifinals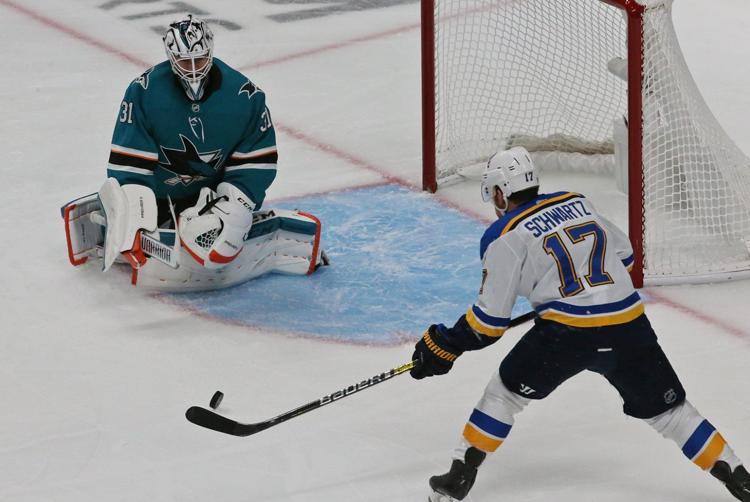 Blues and Sharks skate in game 5 of the semifinals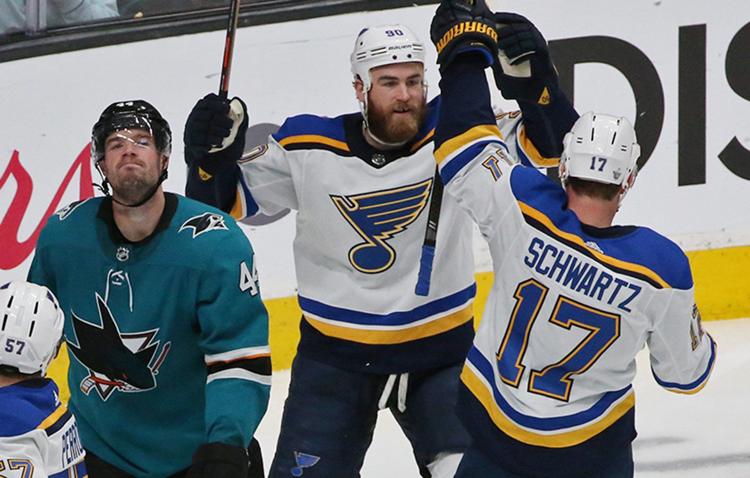 Blues and Sharks skate in game 5 of the semifinals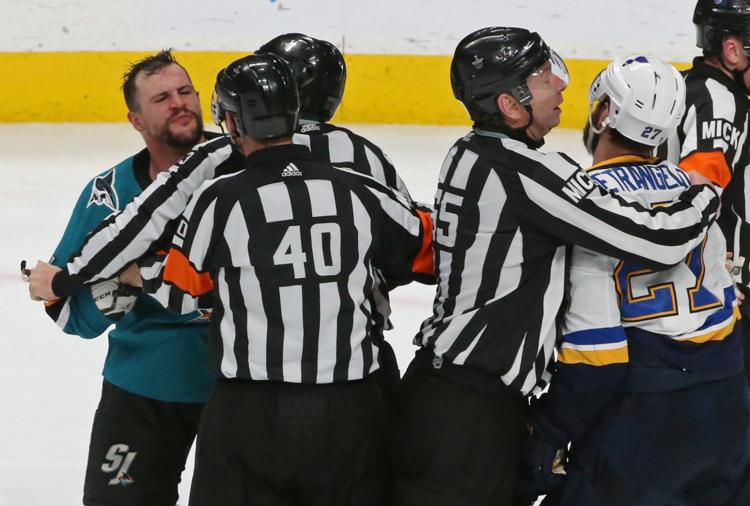 Blues and Sharks skate in game 5 of the semifinals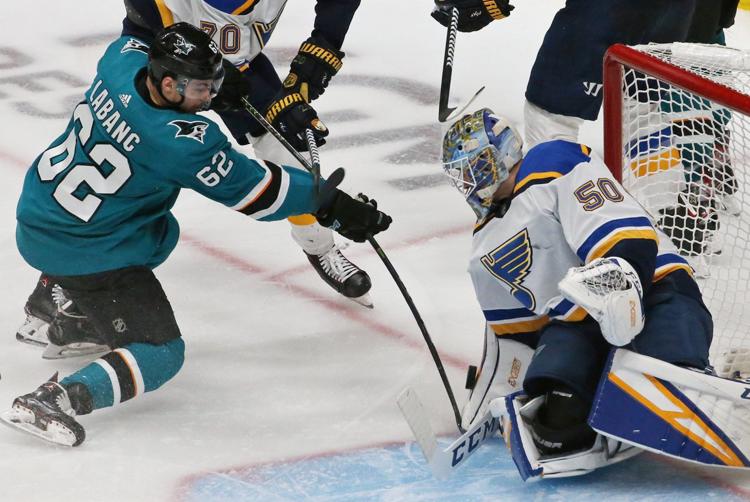 Blues and Sharks skate in game 5 of the semifinals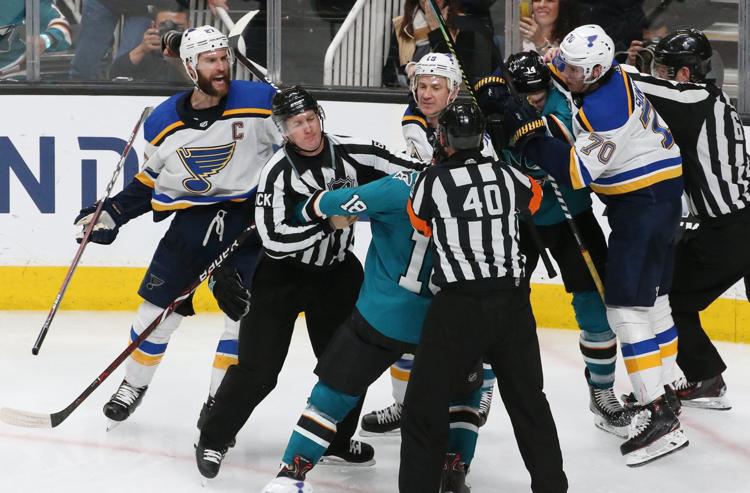 Blues and Sharks skate in game 5 of the semifinals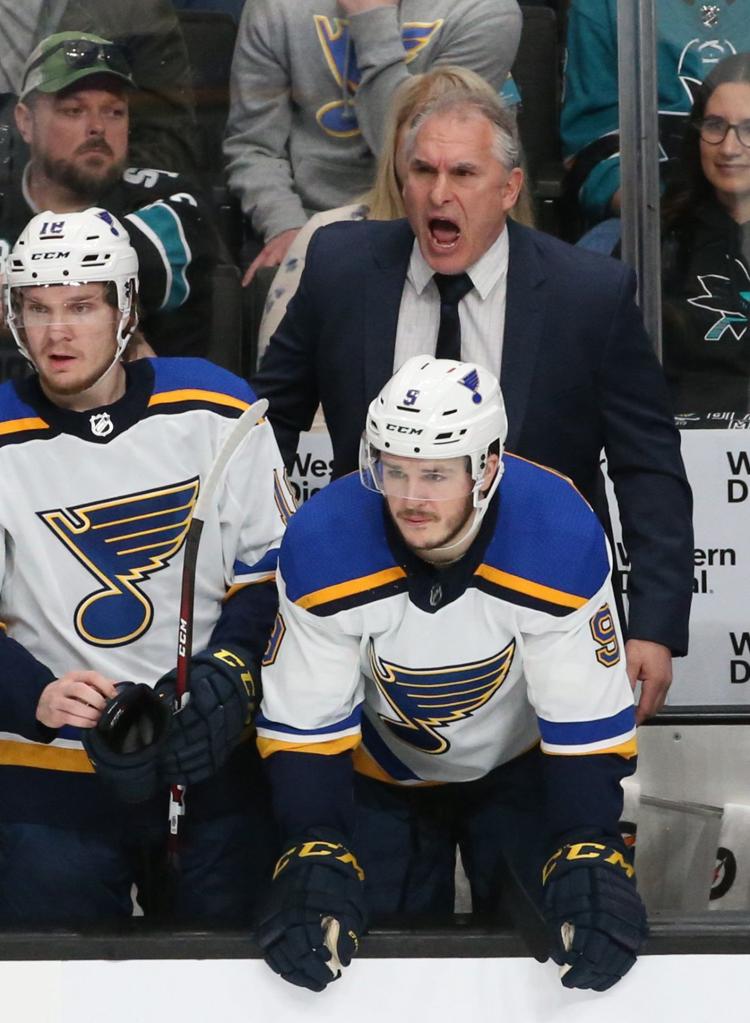 Blues and Sharks skate in game 5 of the semifinals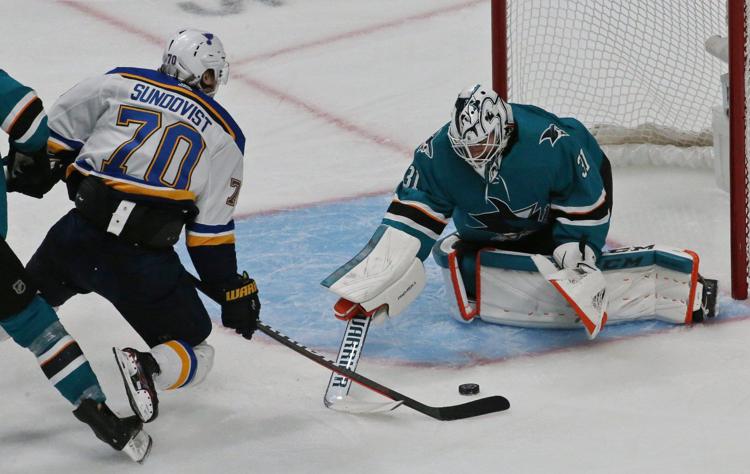 Blues and Sharks skate in game 5 of the semifinals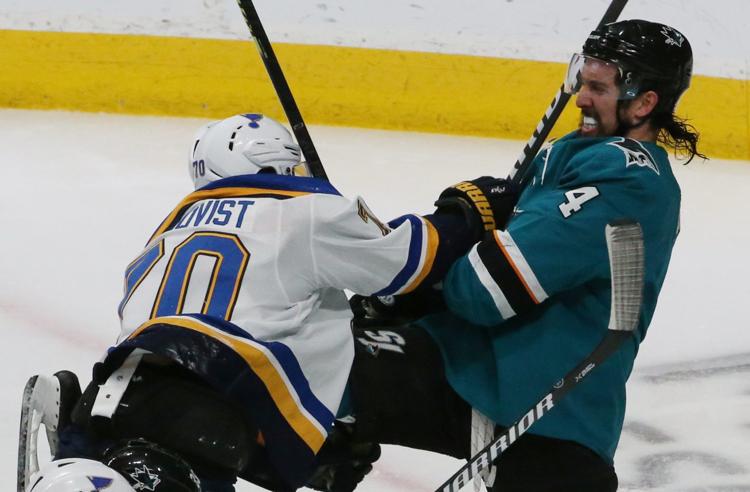 Blues and Sharks skate in game 5 of the semifinals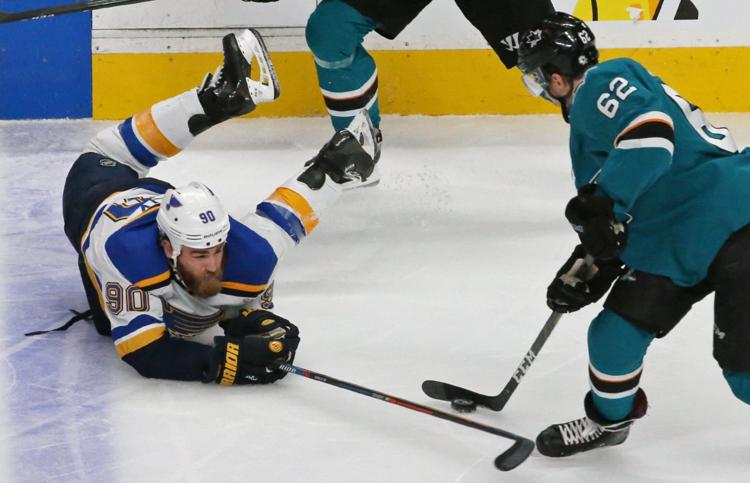 Blues and Sharks skate in game 5 of the semifinals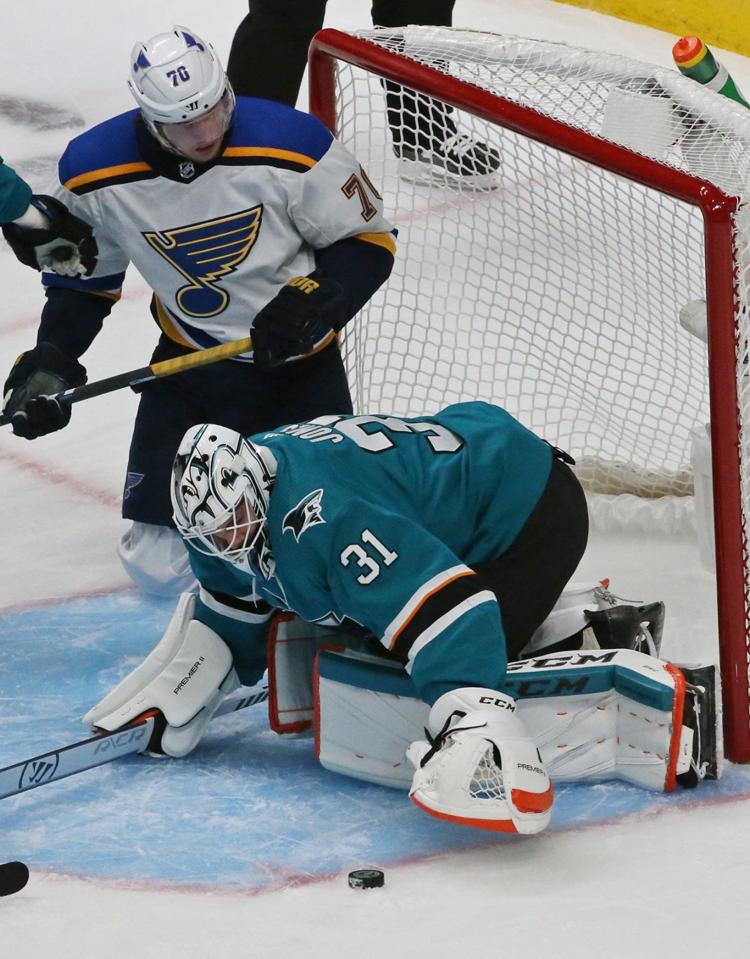 Blues and Sharks skate in game 5 of the semifinals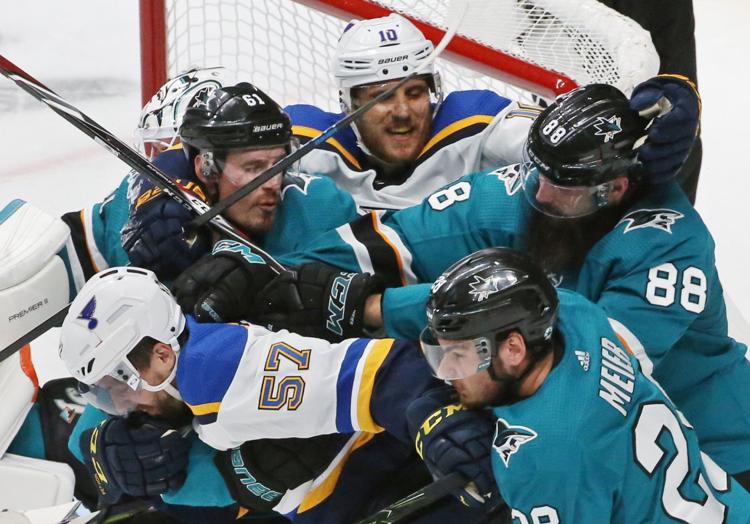 Blues and Sharks skate in game 5 of the semifinals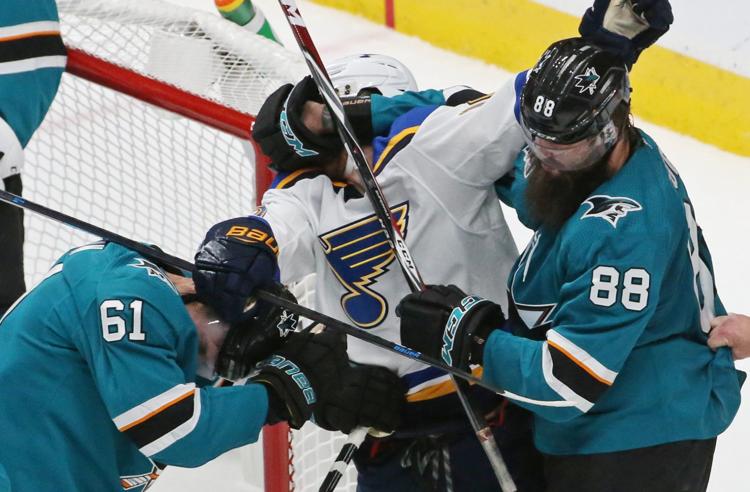 Blues and Sharks skate in game 5 of the semifinals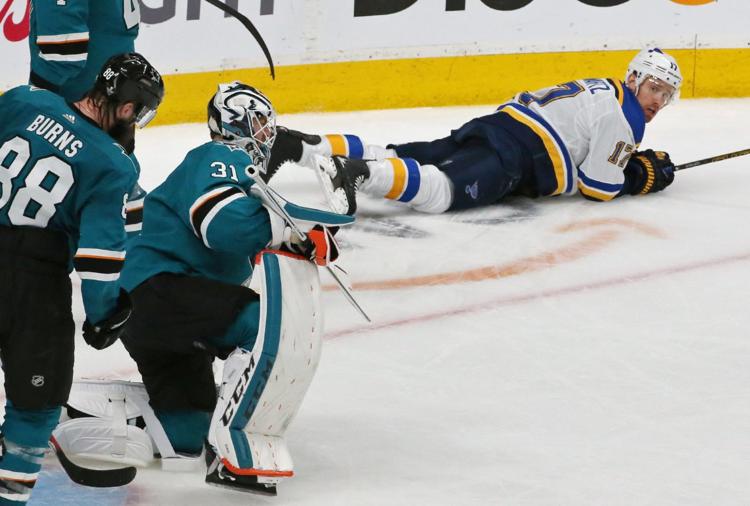 Blues and Sharks skate in game 5 of the semifinals
Blues and Sharks skate in game 5 of the semifinals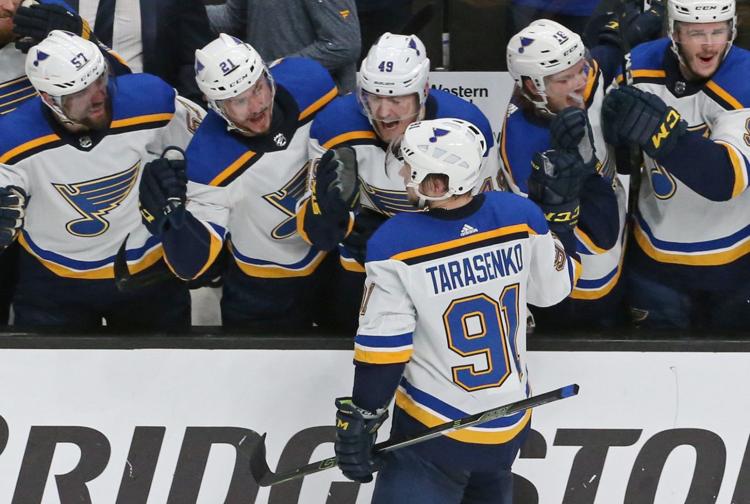 Blues and Sharks skate in game 5 of the semifinals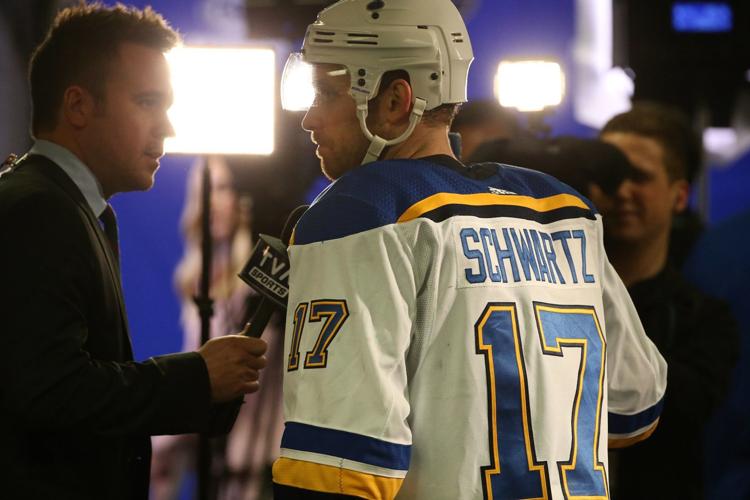 Blues and Sharks skate in game 5 of the semifinals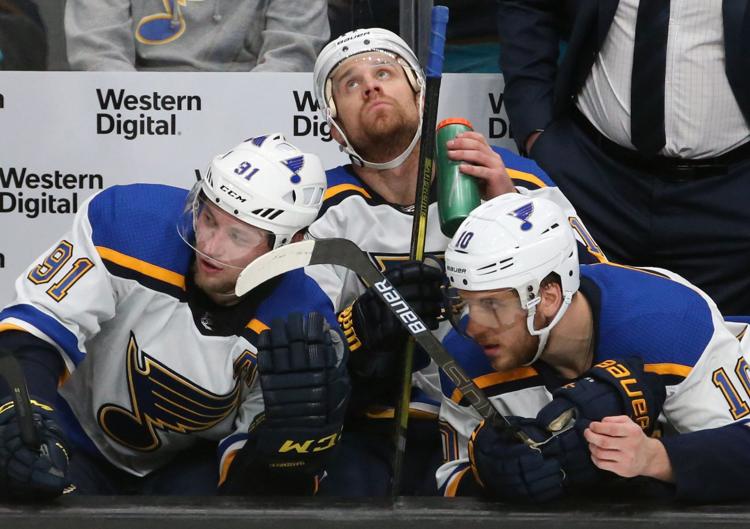 Blues and Sharks skate in game 5 of the semifinals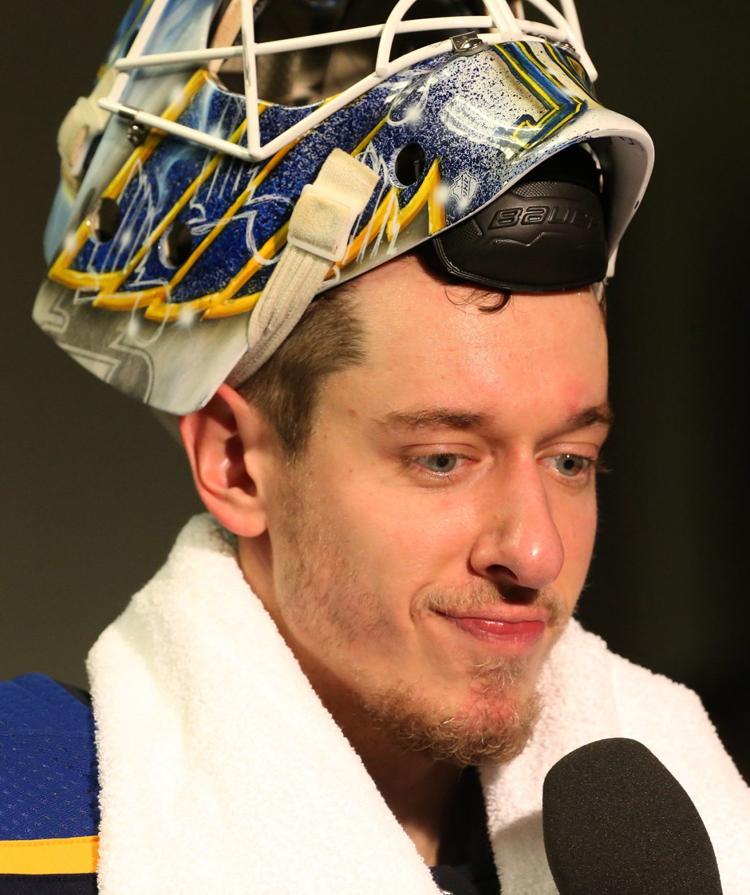 Blues and Sharks skate in game 5 of the semifinals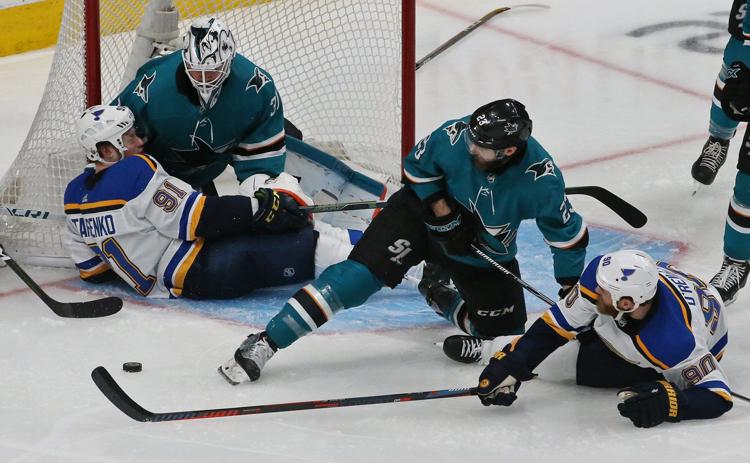 Blues and Sharks skate in game 5 of the semifinals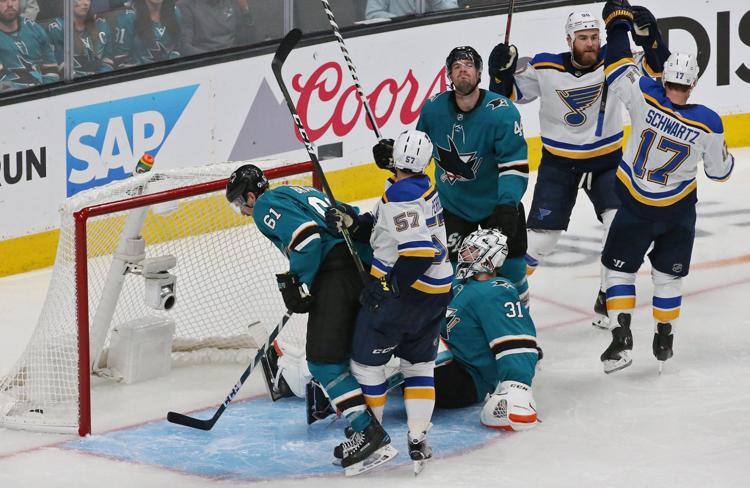 Blues and Sharks skate in game 5 of the semifinals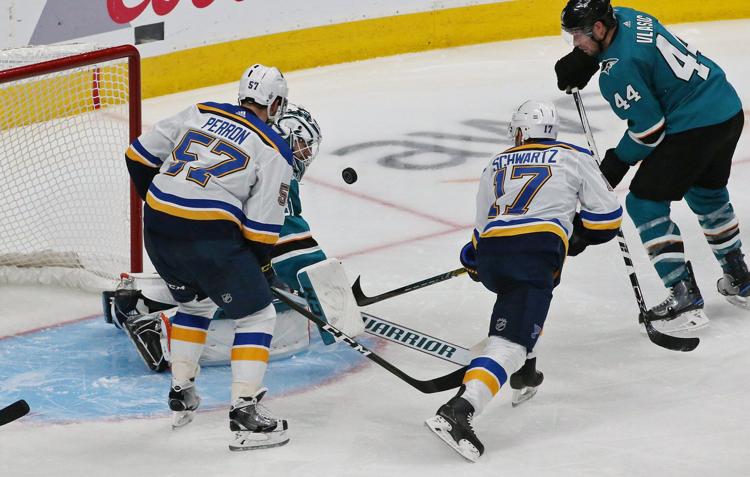 Blues and Sharks skate in game 5 of the semifinals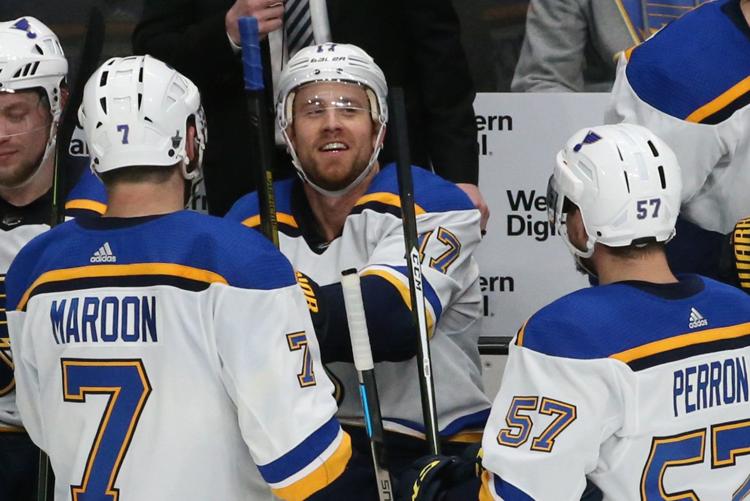 Blues and Sharks skate in game 5 of the semifinals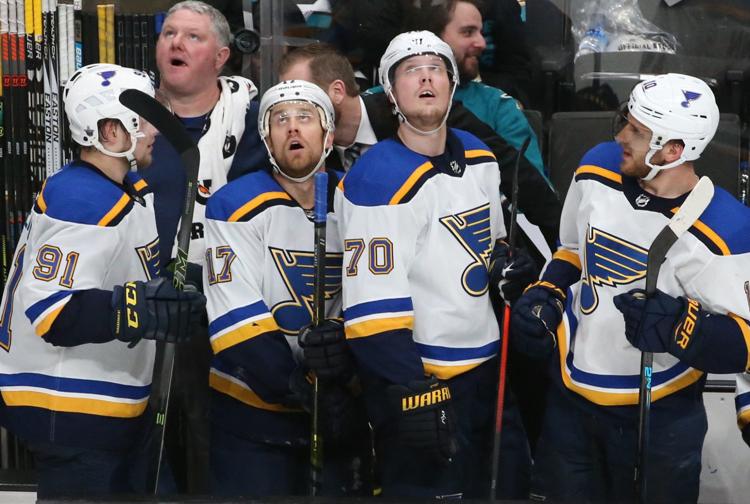 Blues and Sharks skate in game 5 of the semifinals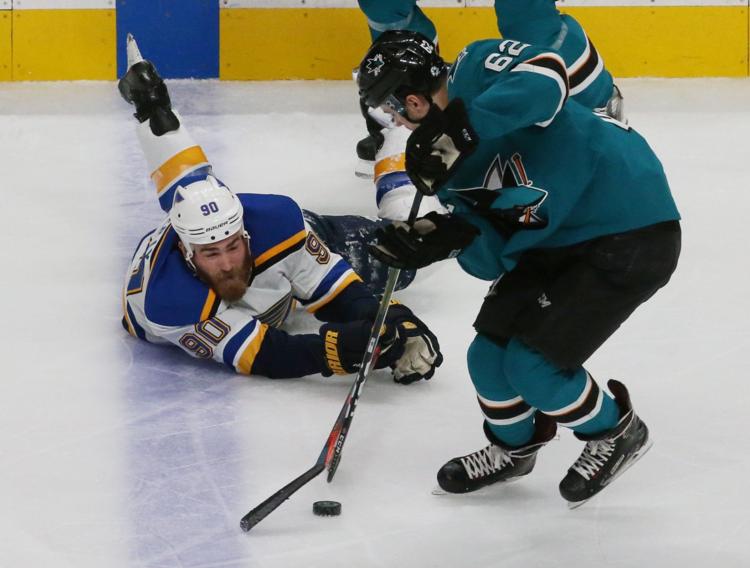 Blues and Sharks skate in game 5 of the semifinals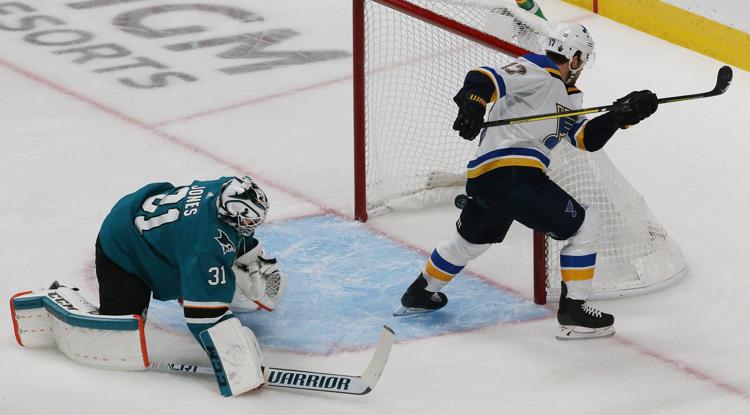 Blues and Sharks skate in game 5 of the semifinals