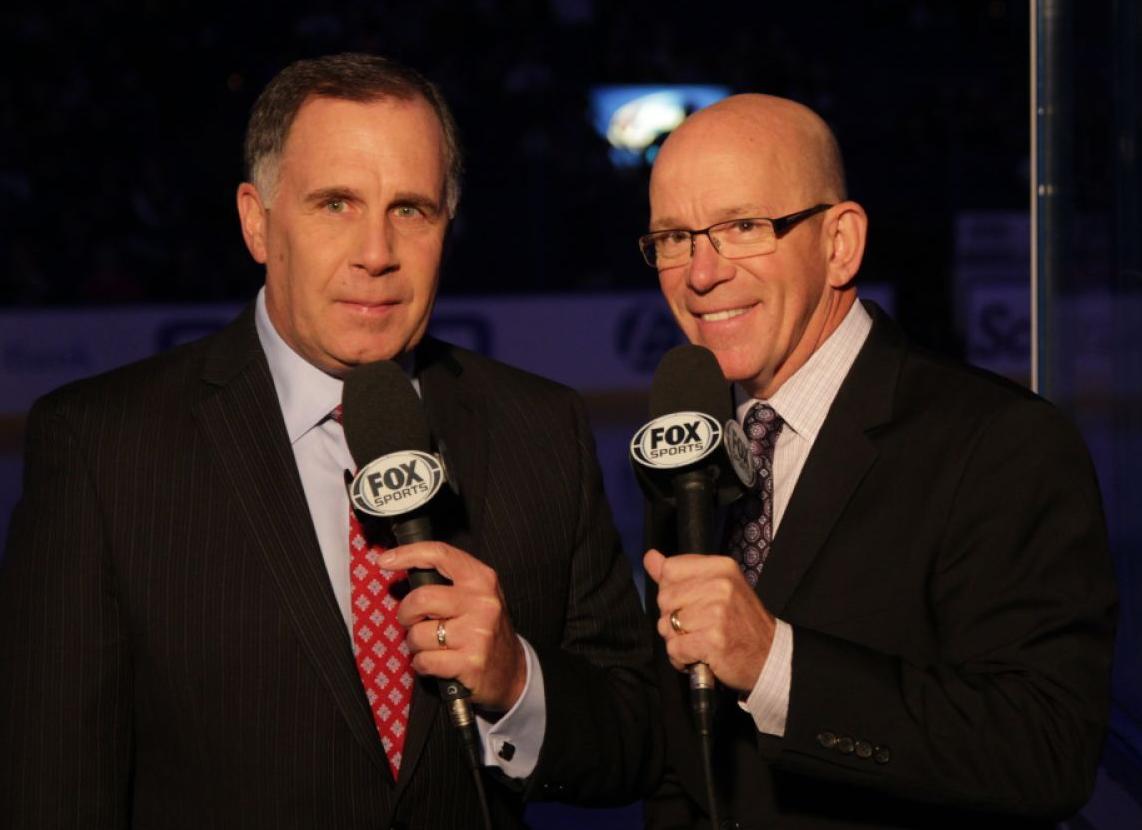 For the first time in more than a year and a half, Bally Sports Midwest announcers are set to be on-site for road contests they broadcast.
John Kelly will do the play-by-play and Darren Pang the commentary from Denver when the Blues open their season there on Saturday night, then from Glendale Ariz., on Monday night for a game against the Coyotes.
"People have no idea how many nuggets you can get into the broadcast by being there, from running into a guy in a hallway to things you pick up at practice," Pang recently said.
"I don't want us to become video game analysts," he added. "That's what separates us" by being on hand. "I feel like I haven't been able to give it my best" while working from a studio.
The last time BSM sent announcers on the road was on March 11, 2020, for the Blues' final regular-season game before the coronavirus pandemic shut down sports, and most of life, for months. BSM announcers did not travel when the NHL resumed with playoff games in a "bubble," calling games off monitors from St. Louis, or all of the 2020-21 season. Blues radio announcers had the same setup, though both crews were on hand for home contests.
Bally Sports Midwest has not traveled for baseball the last two Cardinals seasons, despite virus-related restrictions being eased to the point that the team's radio crew resumed going on the road in June.
BSM officials said the stay-at-home policy was for technical reasons rather than cost issues, because of a system that had been put in place. But while arrangements now have been made for hockey travel, that won't encompass all games. Bally Sports Midwest's schedule has been set through mid December, and six of the Blues' first seven trips are to be staffed in person. The one that won't is the longest, and a costly one — to Los Angeles, San Jose, Anaheim and Winnipeg in early November.
That trip is also the team's first visit to Canada, where COVID restrictions have been tighter.
"We're working closely with the Blues and the NHL to travel our people safely," BSM executive producer Larry Mago said. "Health and safety remain the top priority, and we'll remain nimble since travel circumstances and protocols are fluid."
Blues radio announcers returned to the road for exhibition games this fall, and are planning to be at all the team's away games this season.
Pang, meanwhile, often will work as a TNT game analyst and that will necessitate him missing some Blues games. Former Blues defenseman Jamie Rivers, now a key member of the afternoon-drive time show on the Blues radio flagship station WXOS (101.1 FM), will fill in. His first appearances will be on Nov. 9.
TNT, which is televising the NHL this season for the first time, has its first Blues game on Wednesday night when the club plays in Las Vegas. Pang will be the commentator on that one, working with play-by-play announcer Brendan Burke. It is an exclusive national telecast (there will be no BSM production).