How best to sum up the Blues' victory parade and celebration on Saturday? Ryan O'Reilly has done everything for the team this season, so we'll let him do it.
"This is a city of amazing hockey fans," he said from the stage under the Gateway Arch in front of thousands of assembled fans, wearing a hat that Clint Eastwood might have worn in Fistful of Dollars, "amazingly nice people and amazing drinkers as well. They can handle their stuff. It's awesome. I love it."
In a city built on beer, the juices were flowing on Saturday. It took the parade two hours to cover the mile and a half between Union Station and the Arch and it seemed every time the parade stopped, for some uncertain reason, it was a signal for a Blues player to get out of their vehicle, find a fan with a beer, and guzzle one.
It was a long parade. It was a long time coming.
The celebration the city had waited 52 years finally happened on Saturday, and there was no shortage of pent-up euphoria. For those who feared they would pass from this world to the next without seeing something like this, their patience and persistence was finally rewarded. And the Blues were only too glad to share it with them.
"This year, I got my parade," said original Blue Bobby Plager.
It was not only unbridled joy, but uncensored joy too. Goalie Jordan Binnington, asked jokingly by Blues broadcaster Darren Pang if he was nervous, a repeat of the question that helped launch Binnington's off-ice stone-cold persona, Binnington yelled to the crowd, "You want to see some (bleeping) emotion? We're Stanley Cup champions!"
And Larry Robinson, who as a consultant to the team was part of his 10th Stanley Cup champion, was asked which thumb he would put this ring on. Instead, he demurred and held up his middle finger and said, "This one's for Boston."
There's something special about a 68-year-old man talking smack, and it takes someone who's won 10 Stanley Cups to be able to get away with something like that. Robinson said he had never seen a victory celebration like this in any of his previous Cup wins, and that's not too surprising considering that no city had ever waited this long for an NHL team to win its first Stanley Cup. It was a win impossible to be blasé about.
Pat Maroon, one of two native sons of St. Louis on the team, was predictably excited.
"I'm a hometown hero St. Louis," Maroon screamed. "Put your glasses up St. Louis. Look around right now. We're Stanley Cup champs baby! Wooo!"
He closed with maybe the day's most unnecessary comment: "Let's party tonight, baby!"
The Blues' road to the Stanley Cup was circuitous, and their road to the victory celebration had only a handful of turns but was eventful in its own way. And symbolic. On Market Street just past Eighth Street, someone had laid a St. Louis Rams towel in the middle of the street, so that the Blues parade would ceremoniously drive over it.
There was no sterility to this parade, rather a pure baring of the souls of the players and fans. Brayden Schenn seemed to spend more time running along the crowd, slapping hands, than riding on his antique fire engine. (At one point, he started doing it wearing a fireman's helmet.) Robert Bortuzzo and his father embraced the moment, being handed beers from fans and chugging them down. The drinking was often punctuated by tossing the empty beer can into the crowd.
Bortuzzo at one point began waving one of the championship flags that was being carried on the route, only to have the two-piece flagpole separate, sending the flag flying into the crowd. No one flinched. It was part of the party.
The crowd was at least 10 deep the length of the parade route, and anywhere there was a cross street or a building with stairs or a planter that provided a better view, the crowd got deeper. At the Stadium East parking garage near the end of the route, fans lined the roof and could be seen poking out through the slits in the walls at every level, like Play-Doh being pressed through a mold. Fans at street level reached out for their heroes and were rewarded with slaps and selfies and were sprayed with champagne from the players. This was a championship to be shared, not hoarded.
Jake Allen autographed a baby's leg. His name was not the first.
No one seemed to be having a better time than rookie forward Sammy Blais, who appeared to have achieved some sort of zen and just moved with the rhythm of whatever music was playing. He led the crowd in cheers, getting a Vlad-i! Vlad-i! chant going while team chairman Tom Stillman was trying to speak.
After captain Alex Pietrangelo spoke to close the proceedings, and raised the Cup a few more times, they began playing "We Are the Champions," by Queen. The Blues gathered around the Cup to sing. Everyone knew the lyrics.
Early on in the proceedings, Blues general manager Doug Armstrong looked out at the crowd and declared, "God loves the Blues." That may not entirely explain what happened in the previous 50 seasons of the franchise's history, but he closed with a sentiment that everyone in attendance would probably agree with, a sentiment he cleaned up himself.
"I'm so effing proud of these guys."
Scenes from Blues Stanley Victory Parade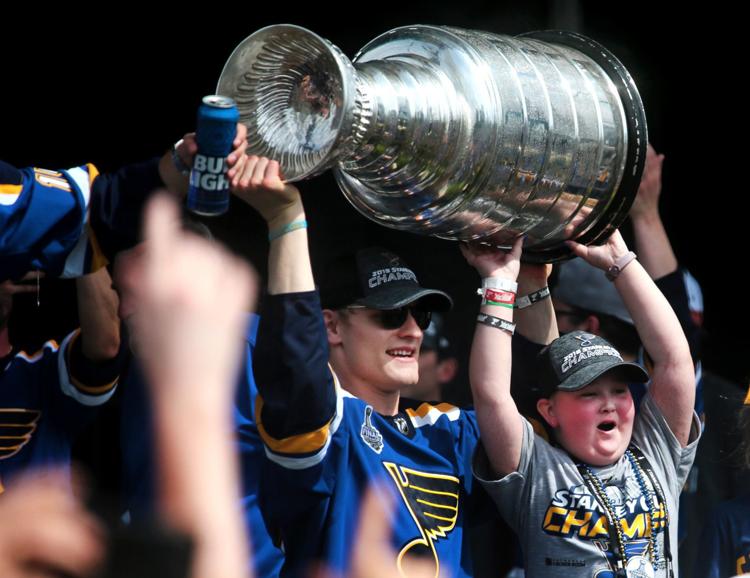 Scenes from Blues Stanley Victory Parade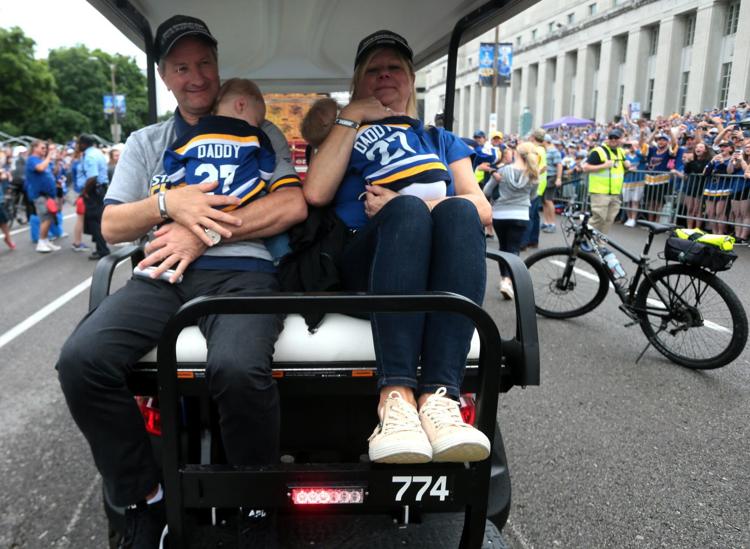 Scenes from Blues Stanley Victory Parade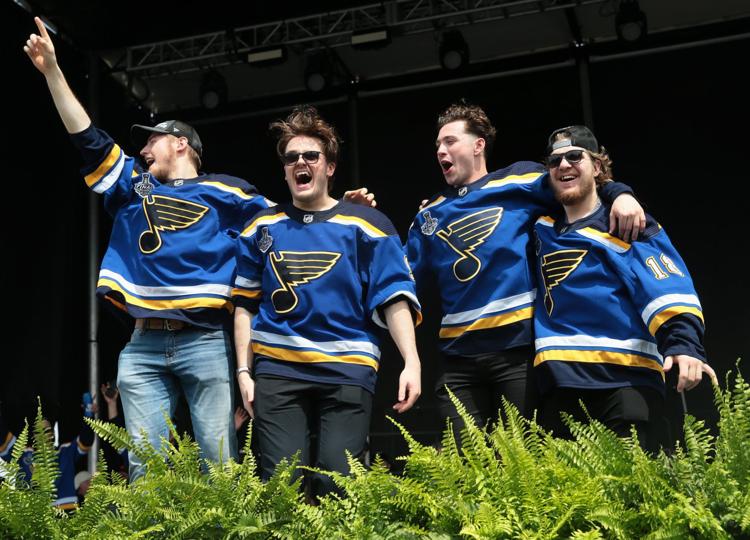 Scenes from Blues Stanley Victory Parade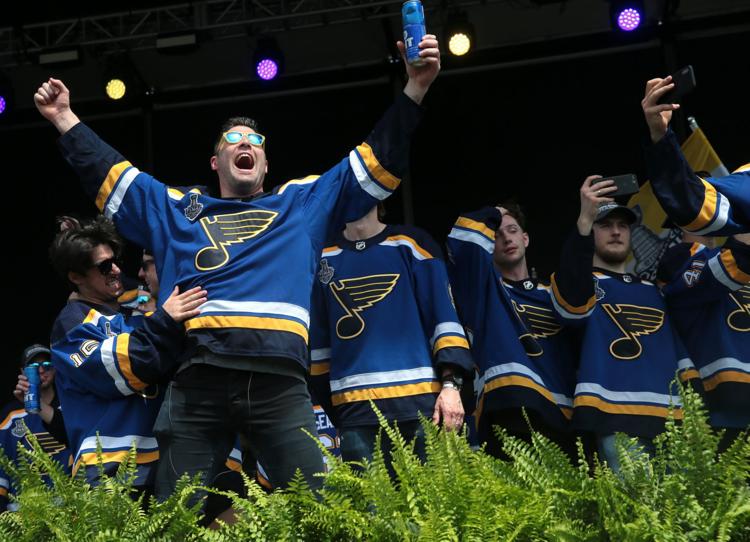 Scenes from Blues Stanley Victory Parade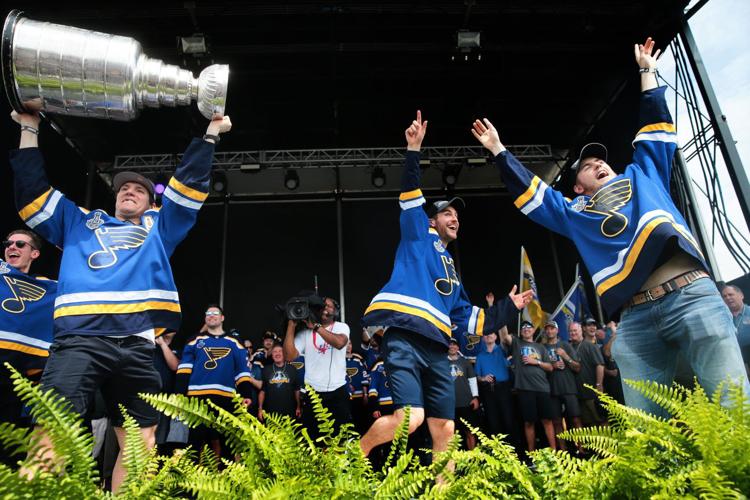 Scenes from Blues Stanley Victory Parade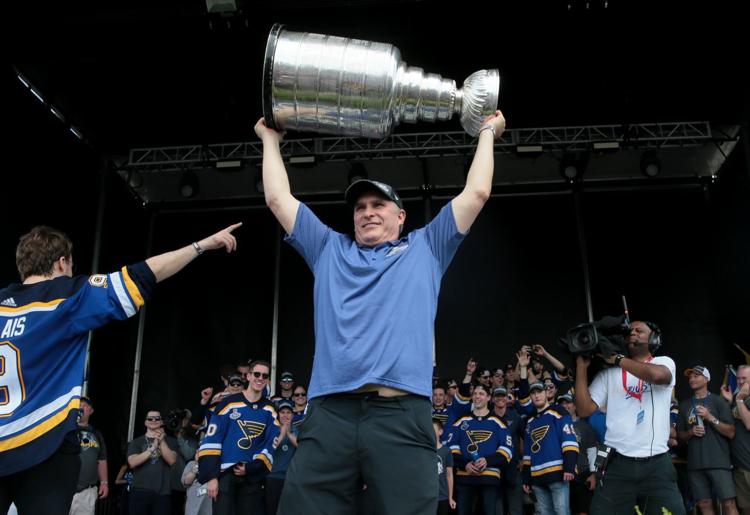 Scenes from Blues Stanley Victory Parade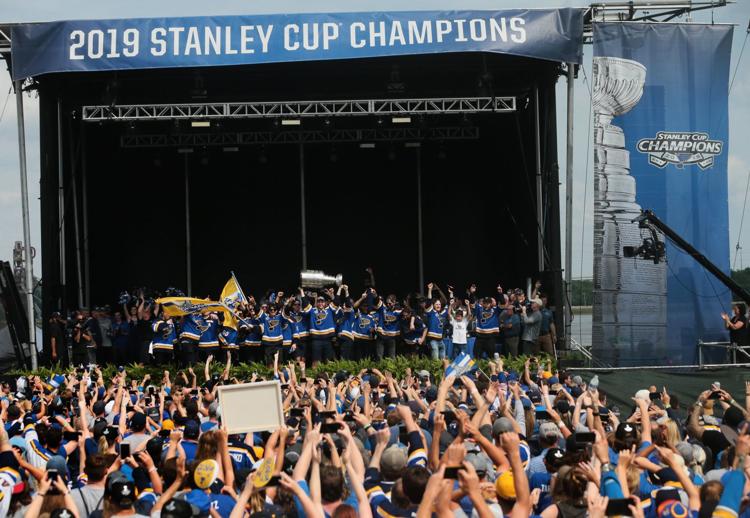 Scenes from Blues Stanley Victory Parade
Scenes from Blues Stanley Victory Parade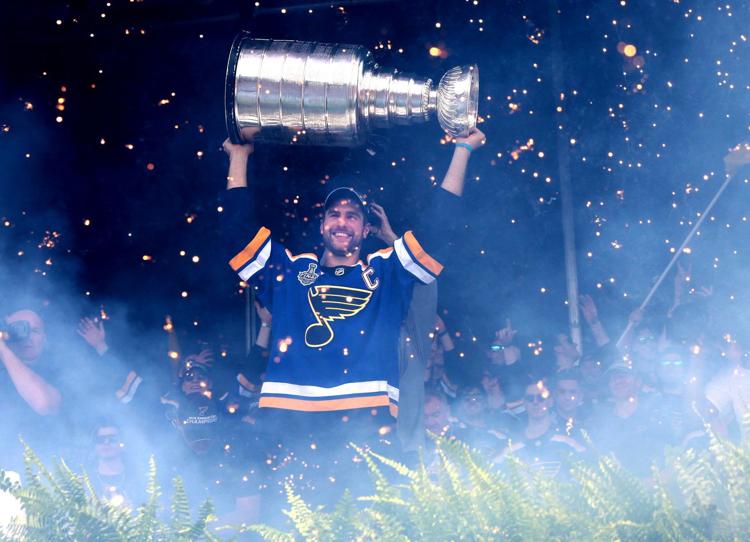 St. Louis Blues Stanley Cup victory parade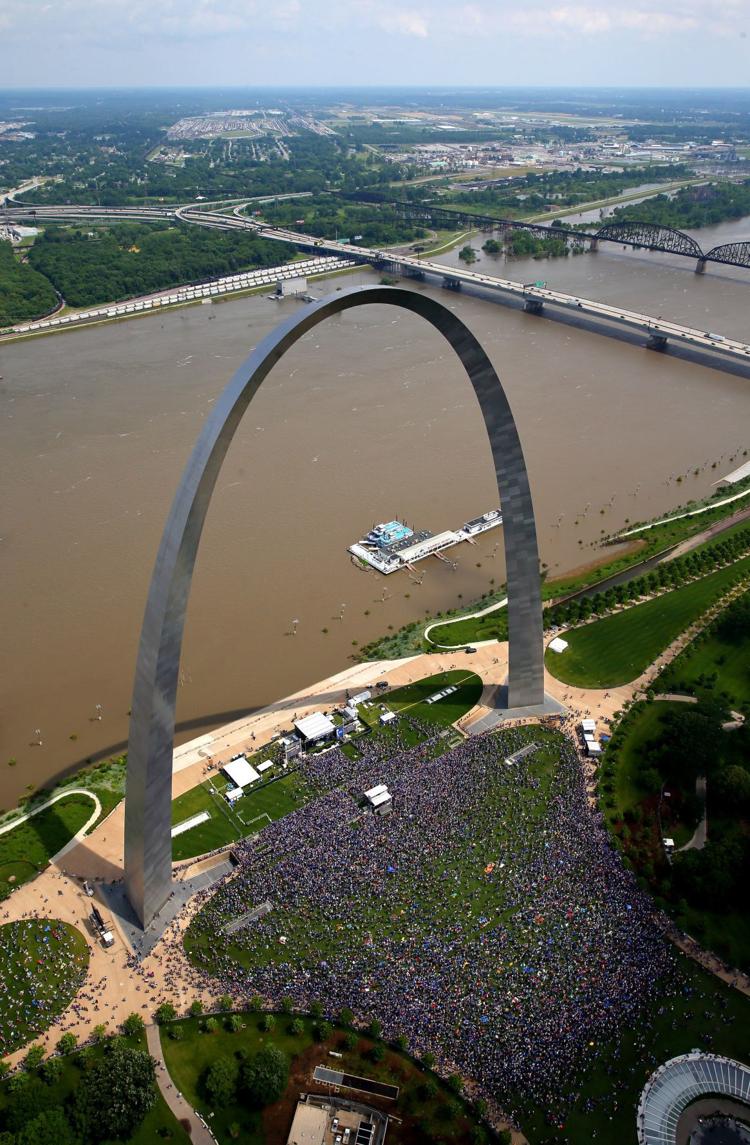 St. Louis Blues Stanley Cup victory parade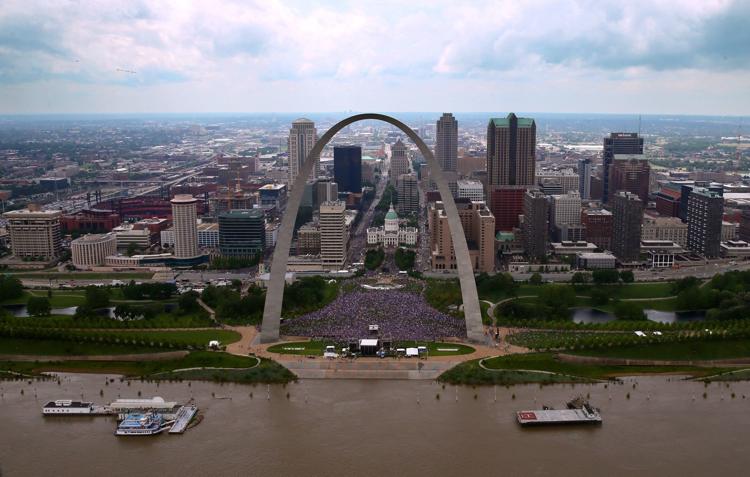 St. Louis Blues Stanley Cup victory parade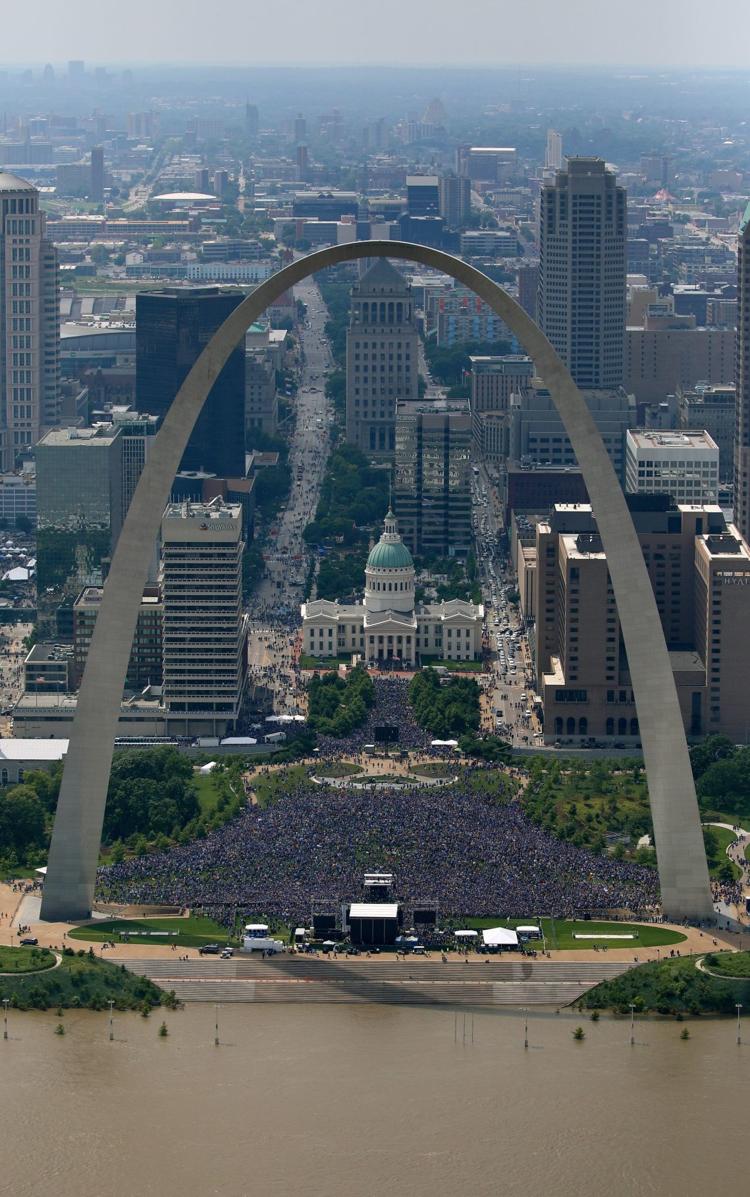 St. Louis Blues Stanley Cup victory parade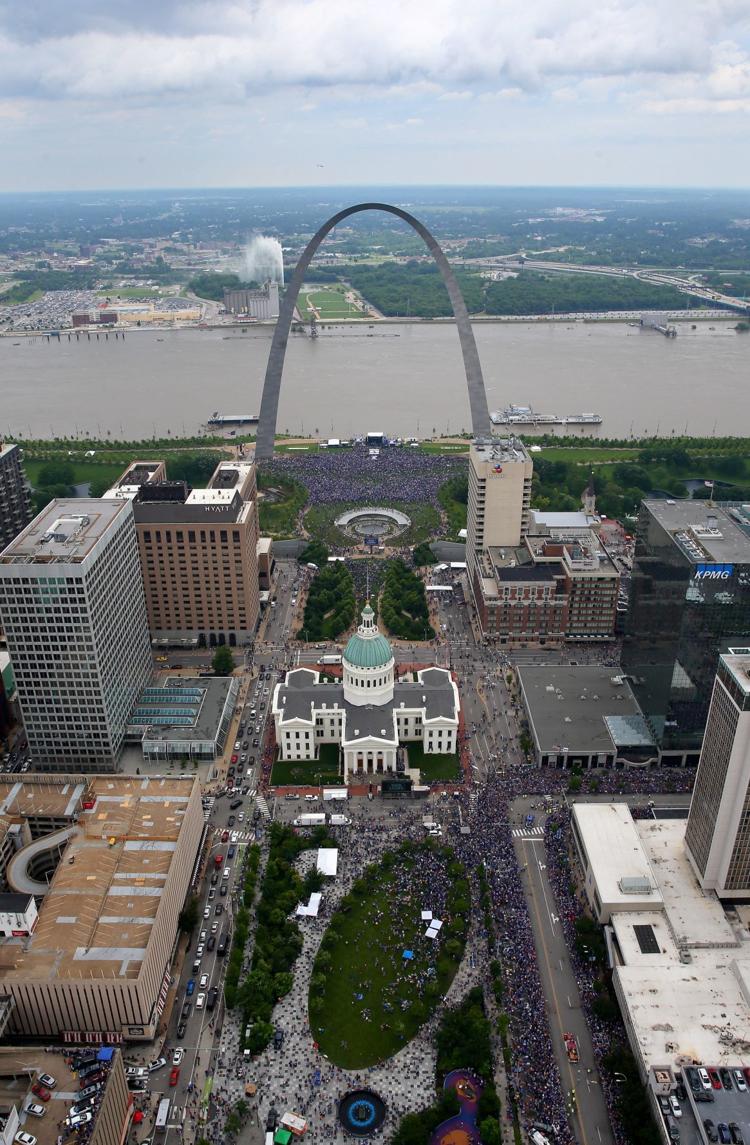 St. Louis Blues Stanley Cup victory parade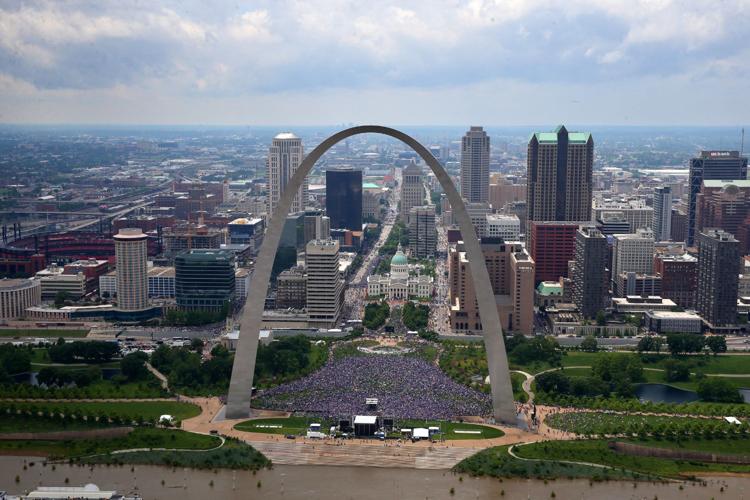 St. Louis Blues Stanley Cup victory parade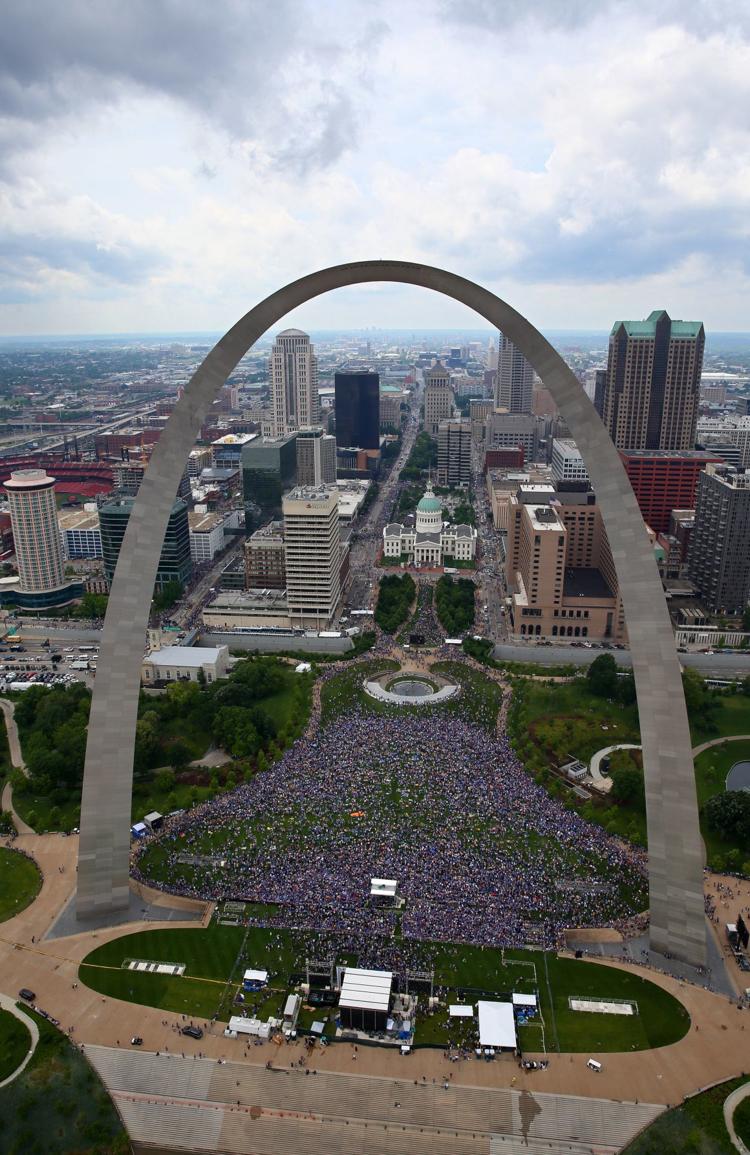 The Blues party on the Arch grounds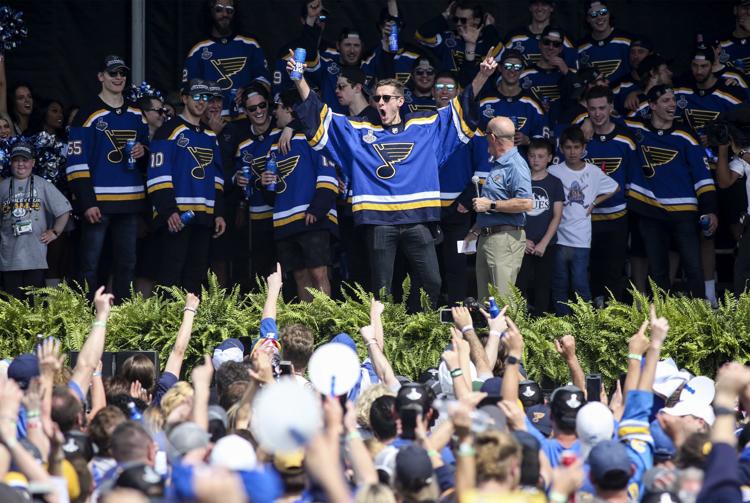 The Blues party on the Arch grounds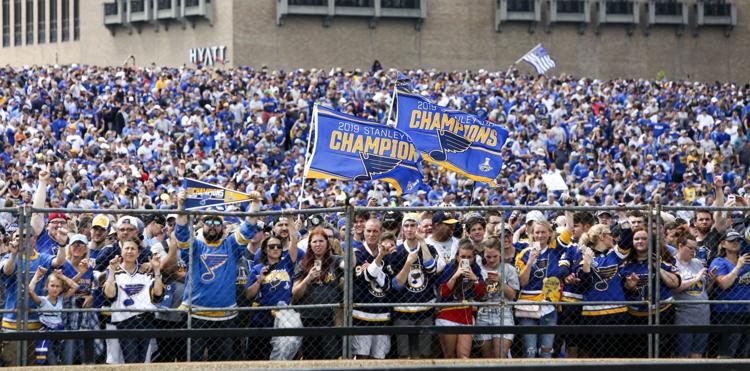 The Blues party on the Arch grounds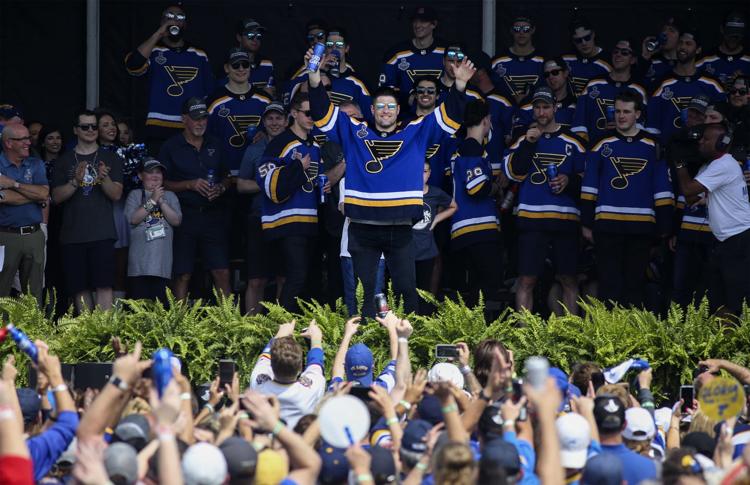 The Blues party on the Arch grounds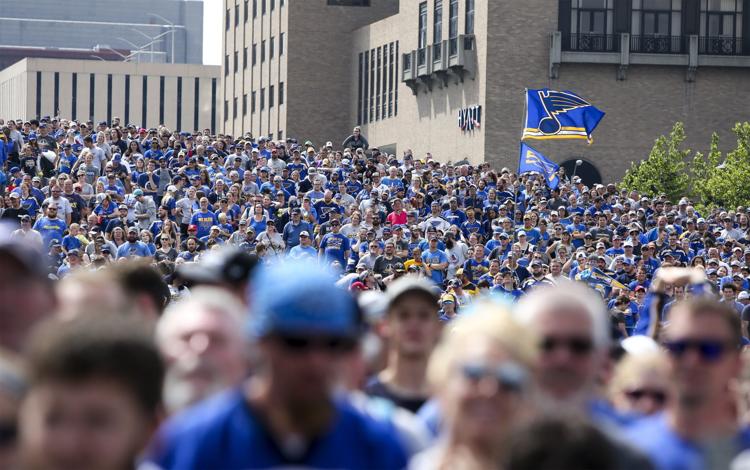 The Blues party on the Arch grounds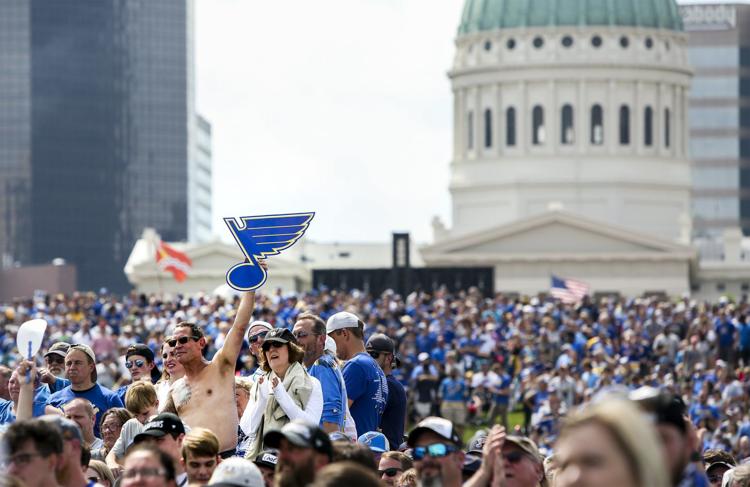 The Blues party on the Arch grounds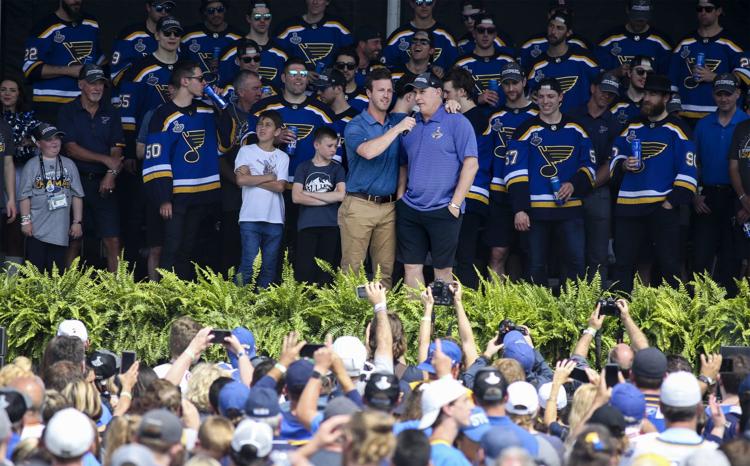 Stanley Cup celebration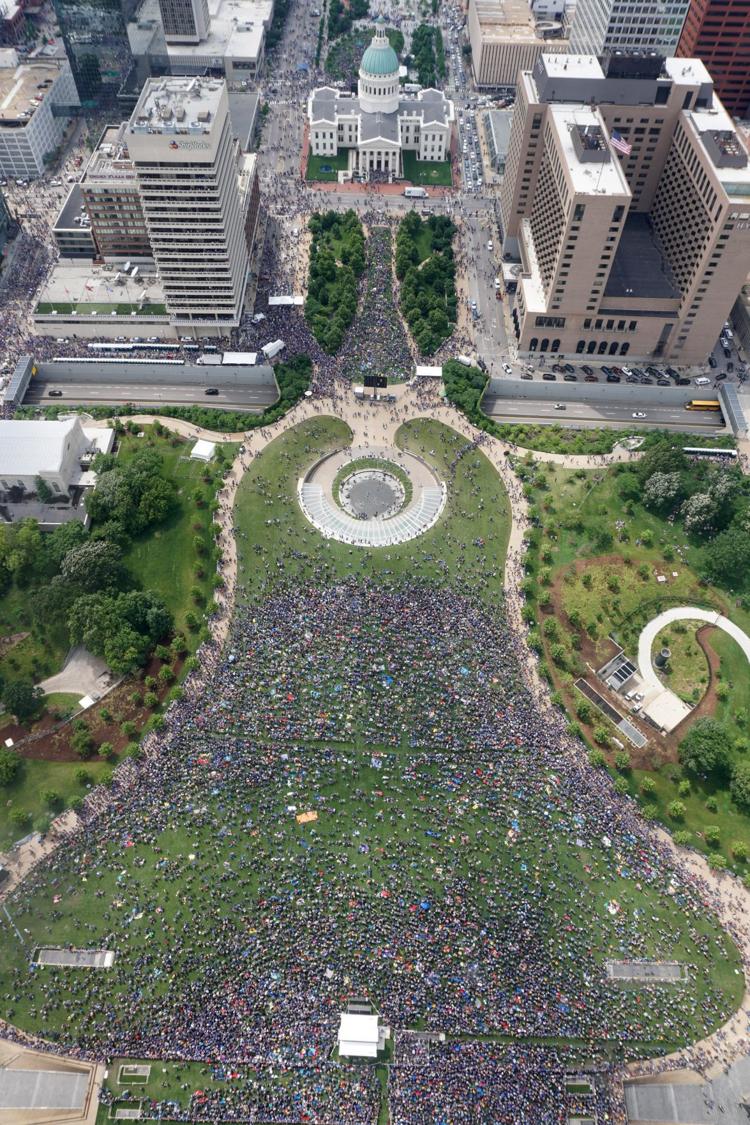 Stanley Cup celebration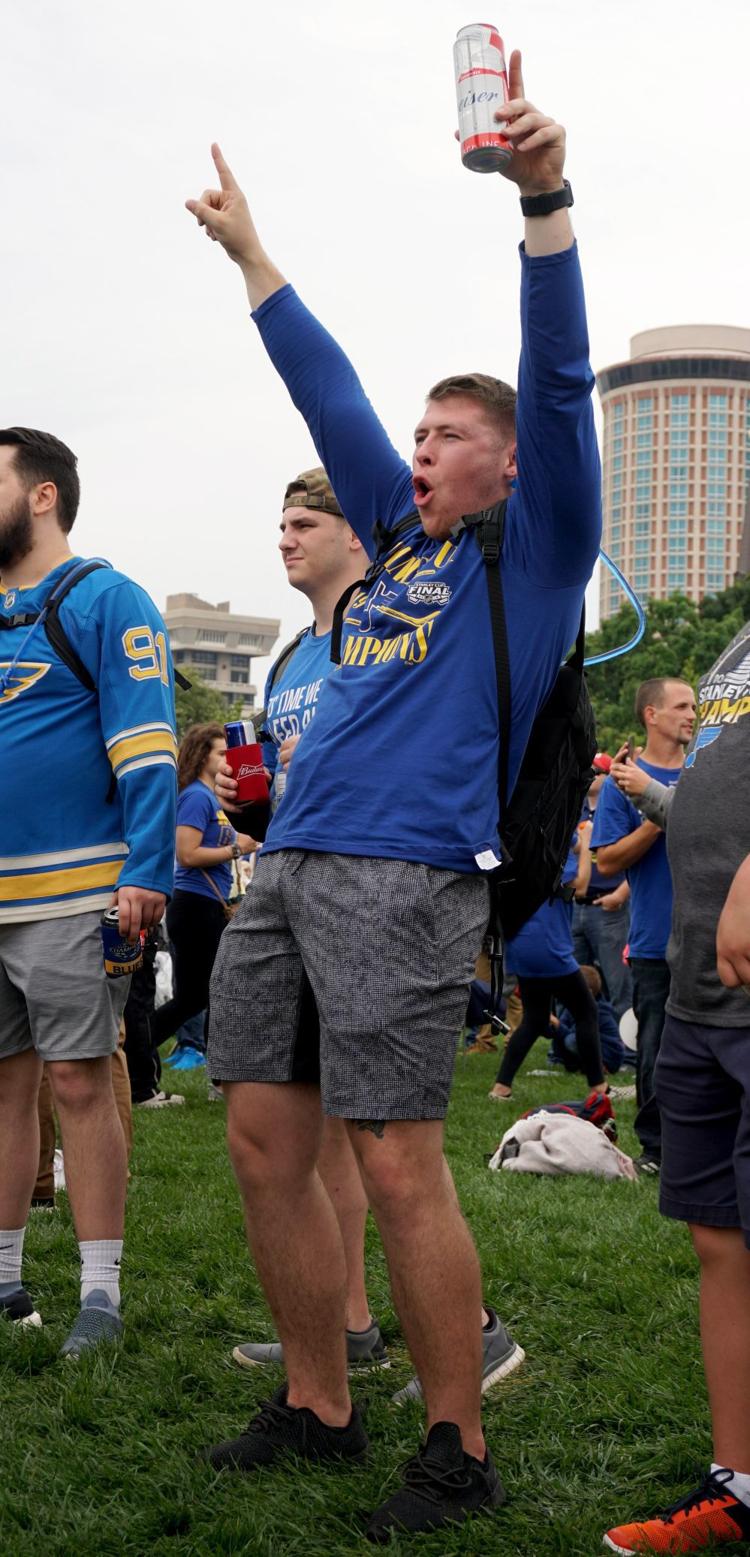 Stanley Cup celebration
Stanley Cup celebration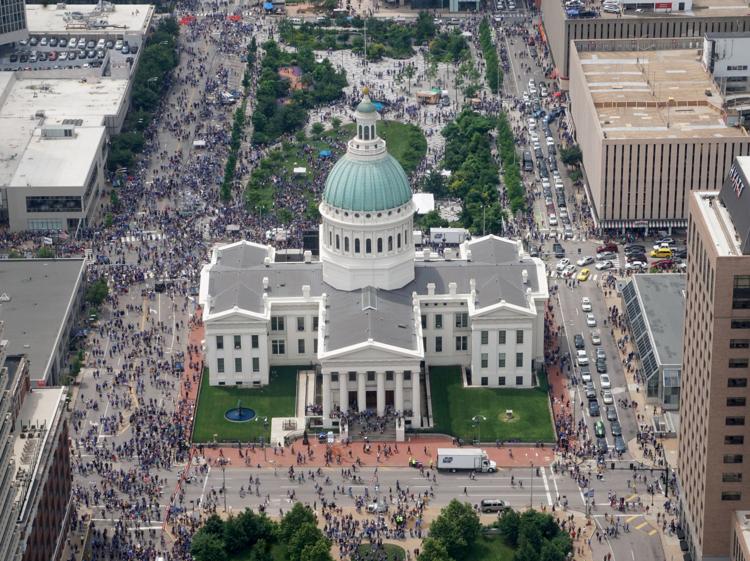 Stanley Cup celebration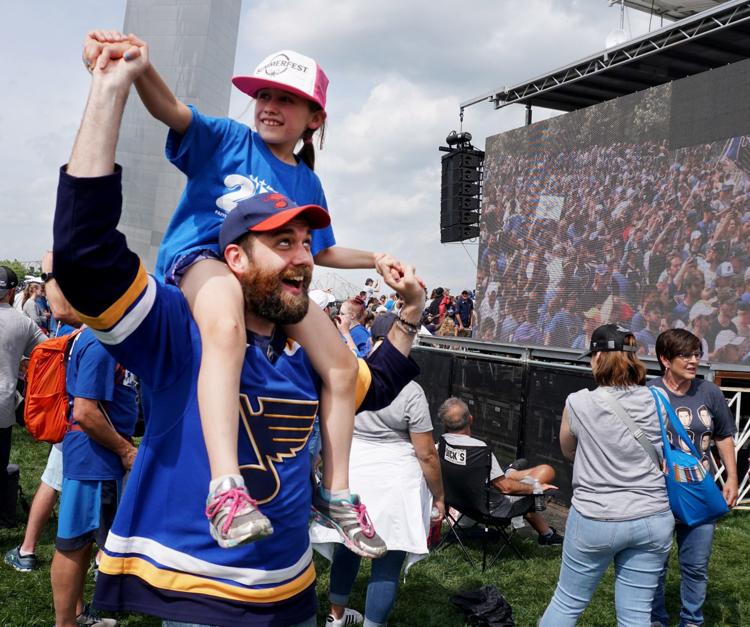 Stanley Cup celebration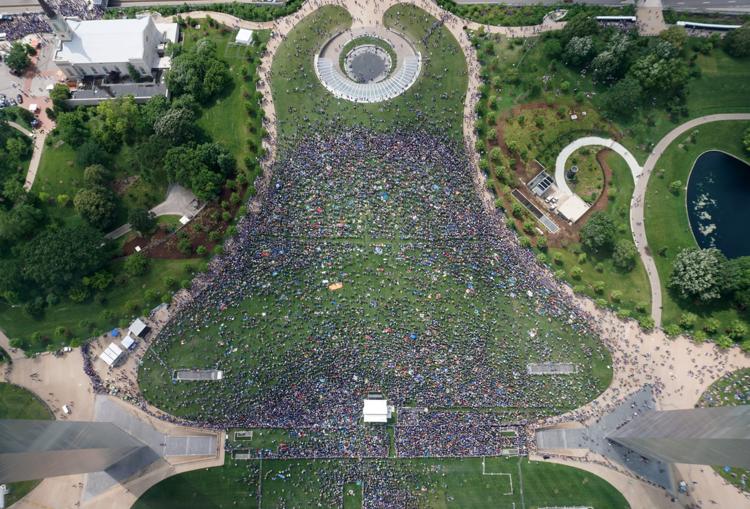 Stanley Cup celebration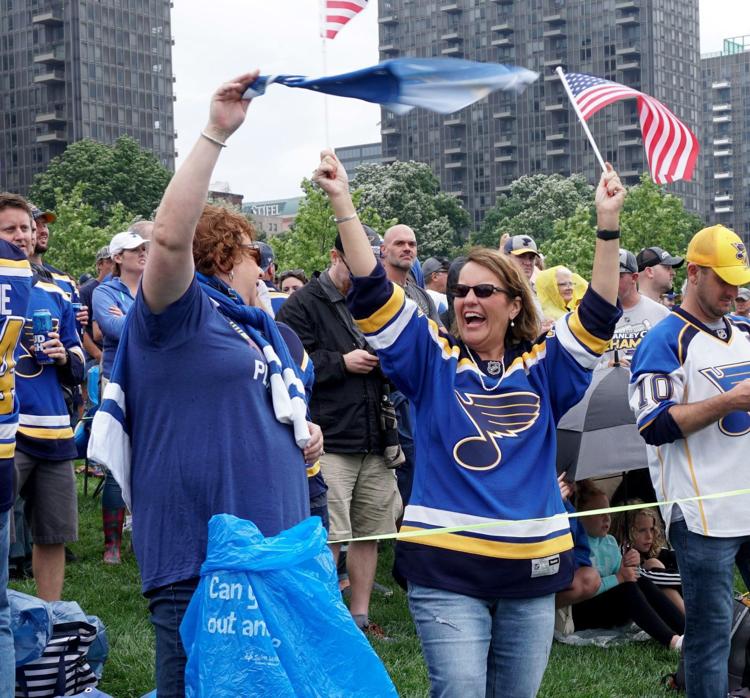 Stanley Cup celebration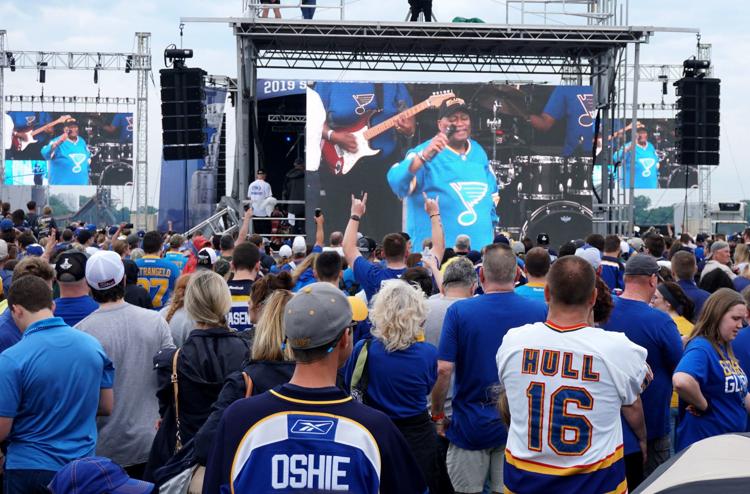 Blues fans parade like champions as St. Louis Blues capture first Stanley Cup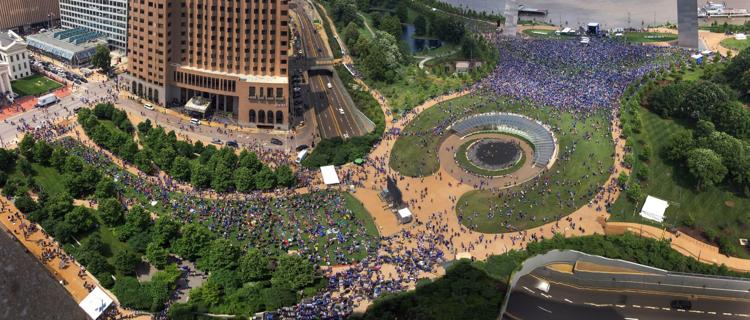 Blues fans parade like champions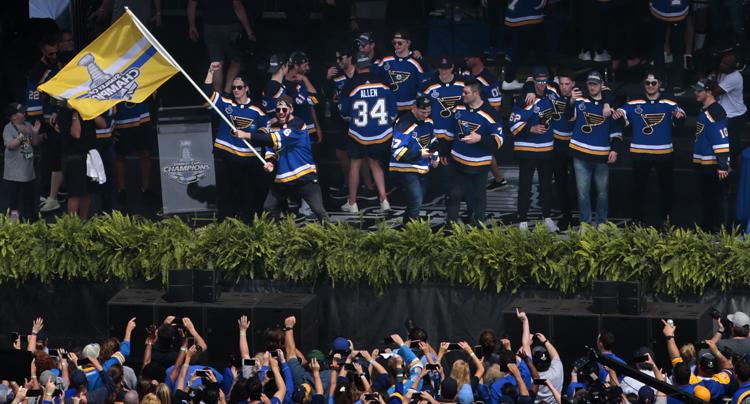 Blues fans parade like champions as St. Louis Blues capture first Stanley Cup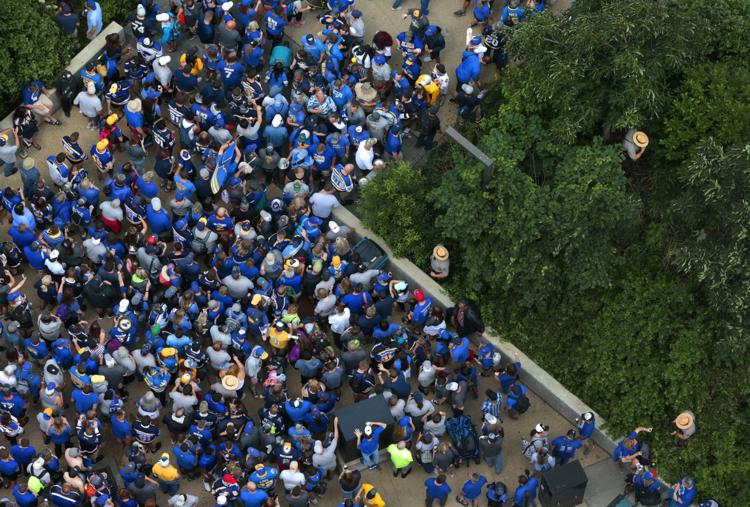 Blues fans parade like champions as St. Louis Blues capture first Stanley Cup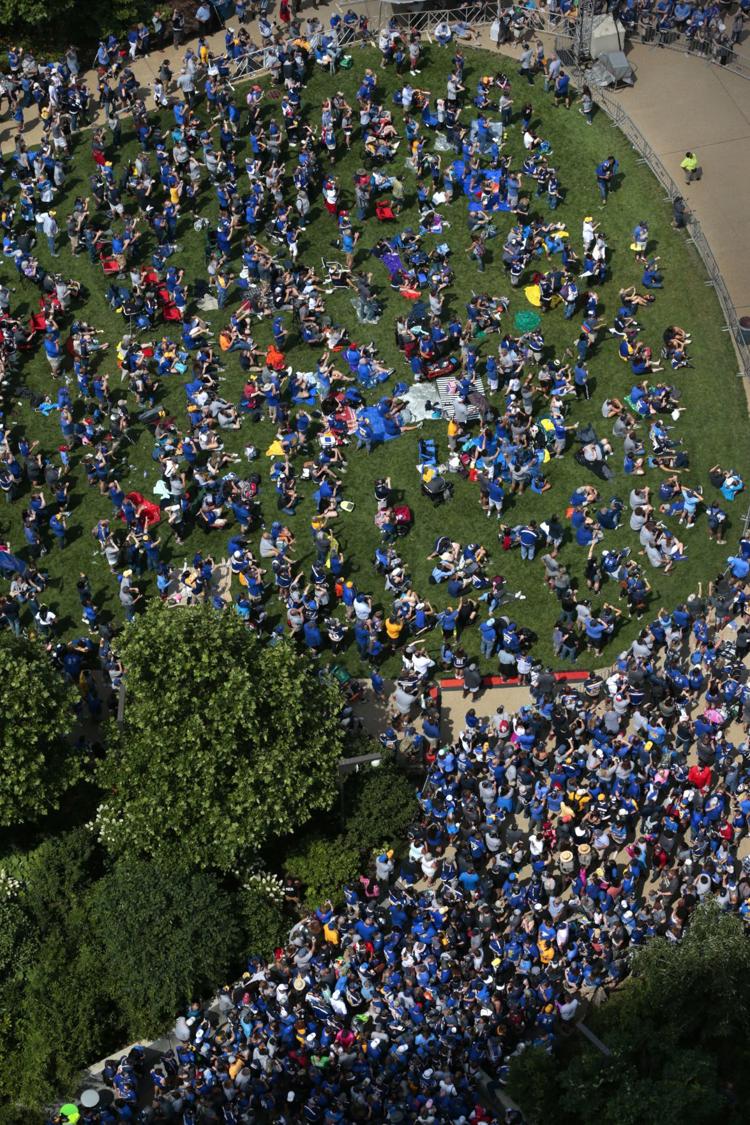 Blues fans parade like champions as St. Louis Blues capture first Stanley Cup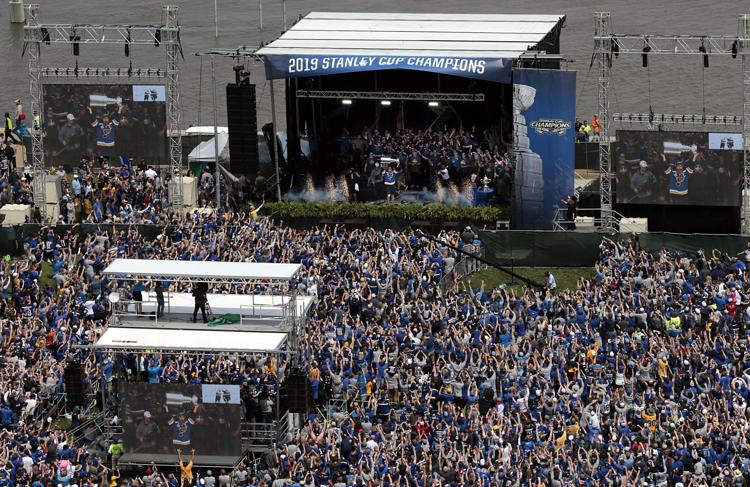 Blues fans parade like champions as St. Louis Blues capture first Stanley Cup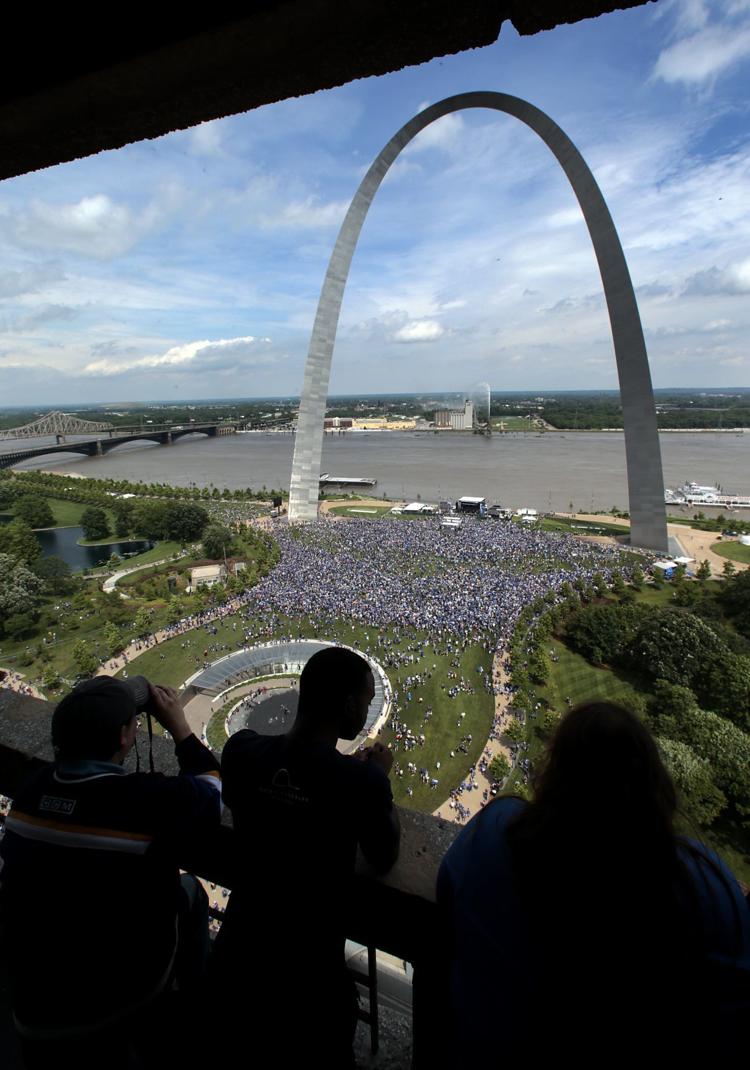 Blues fans parade like champions as St. Louis Blues capture first Stanley Cup
Blues fans parade like champions as St. Louis Blues capture first Stanley Cup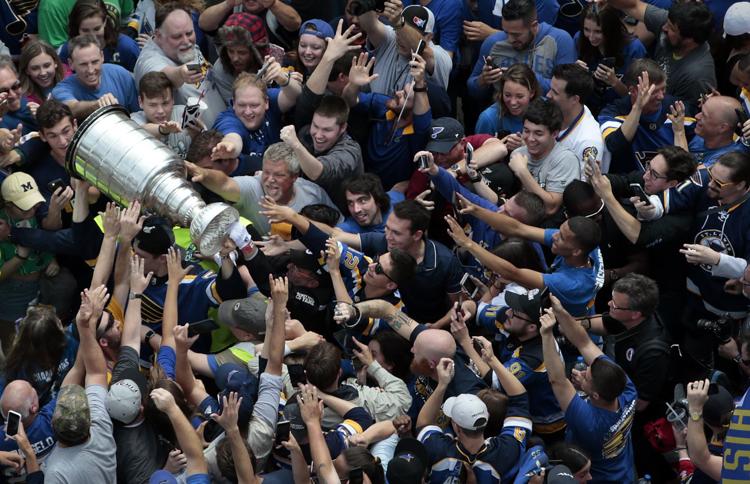 Fans parade like champions as St. Louis Blues capture first Stanley Cup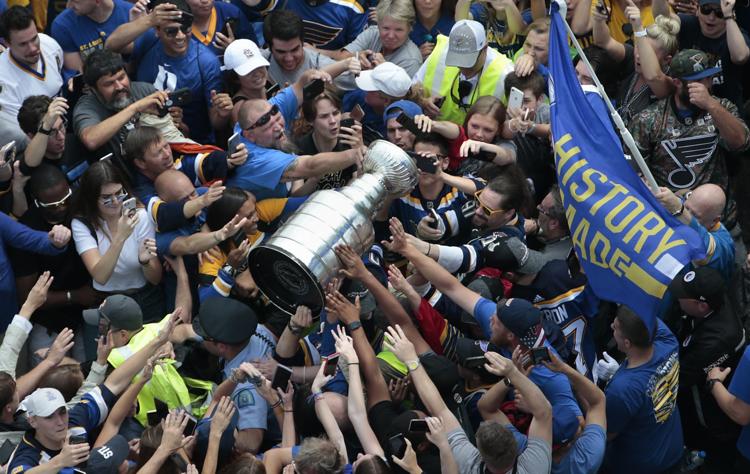 St. Louis Blues victory parade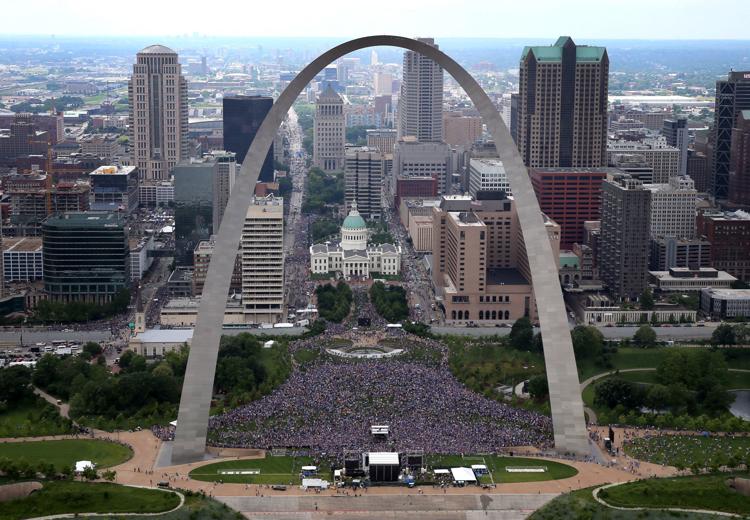 See scenes from Blues Stanley Victory Parade