The quest begins anew Wednesday. A quest unfulfilled for more than half a century of St. Louis Blues hockey.
Only one player on the current roster knows what it's like to win a Stanley Cup. You'll never guess who, so we'll just tell you — center Oskar Sundqvist, with the 2015-16 Pittsburgh Penguins.
"I think I got called up after Christmas and was with the team the whole time," Sundqvist said.
He played in 18 games over the rest of the regular season and appeared in a couple playoff games, but was a healthy scratch throughout the Stanley Cup finals as Pittsburgh beat San Jose in six games.
Even so, Sundqvist got to take part in a time-honored Stanley Cup tradition. He had the Cup for a day in his hometown of Boden, Sweden. He took it to the rink where he played as a youngster, and all over the city for photo ops.
Finally, it was over to the Sundqvist home for a party, all the while accompanied by two security guards who kept an eye on the thing. So did the Sundqvist gang drink beer out of the Cup?
"I think we did champagne, actually, with the family and friends," he said. "It seemed like they were enjoying it a lot."
Only time will tell if Pat Maroon gets to take the Cup to the Blarney Stone in Oakville, or over to Charlie Gitto's at Sixth and Pine downtown in June.
But the Blues' 42nd playoff appearance starts Wednesday in Winnipeg, Manitoba, against the formidable Jets.
First round, best-of-seven.
Looking back, it took some suspended belief to actually think this would happen. You know, just getting into the playoffs. Although feisty forward David Perron begs to differ.
"I still remember, I think the first game we lost was ... was that Winnipeg?" Perron recently asked.
Yes, 5-1 Winnipeg in the season opener at home. Highly disappointing.
"There seemed to be panic already," Perron recalled. "So I was kind of like: 'What's going on right now?' Obviously, starting over, we'd like to have a good start from right away, but that's not always how it happens.
"But a lot of people in the media thought we were done."
Well, maybe not after that opening game. But on the November night Mike Yeo was fired? Or when the new year began and the Blues had the fewest points in the entire NHL?
The Blues were done, finished, fork-ready.
"We've come a long way," forward Zach Sanford said. "I don't think many people expected us to be here. Especially January. Last place.
"I didn't think so either. But it's been really fun turning it around and going on this run we've had. It's good to be hot going into the playoffs."
At the end of camp and the preseason, Yeo took the Blues on a team-bonding trip to the U.S. Naval Academy in Annapolis, Md.
More than six months later, Blues players gathered at Topgolf after Saturday afternoon's regular-season finale against Vancouver to hit golf balls, get a bite to eat and keep track of the Nashville and Winnipeg games that would determine were they'd finish and who they'd play in the opening round.
A collection of individuals, albeit highly-skilled ones, had become a team.
"Every team is so good in our division that we knew, whoever we were gonna play, that it was gonna be a tough first round," Vince Dunn said. "It could've gone any (direction), and it ends up being Winnipeg."
That immediately must have caused Patrik Laine flashbacks for interim coach Craig Berube. You know, reliving that nightmare of Laine's five-goal night against the Blues on Thanksgiving weekend. The guy scored a hat trick — in one period — in that game.
"Yep, it was bad," Berube said, laughing. "A guy scores five goals in one game, that's not good. That was one season for me, five goals. You leave a guy like that open as much as we did in a game like that, he's going to execute. He's a great shooter."
But just two weeks later, the Blues blanketed Laine and the rest of the Jets in a 1-0 victory in Winnipeg. So it can be done.
"Where we are now as a team is a lot better than where we were at the start of the season," Dunn said. "I think we have a lot better defensive responsibilities in our own end. We're able to close in on players a lot better than we were before."
Laine slumped down the stretch for Winnipeg. But the Jets have so much more they can throw at the Blues ... .Kyle Connor, Mark Scheifele, Blake Wheeler, trade deadline pickup Kevin Hayes, Nikolaj Ehlers, Bryan Little.
"They're a dangerous team," Blues defenseman Jay Bouwmeester said. "Offensively, I know they score a lot of goals off the rush and have one of the top power plays. We have to stay out of the (penalty) box. ... But just individual skill, they have a lot of guys who can score. They're scorers.
"A series is usually all about what team can establish how they want to play. And for us, it's a little bit different. Spending more time in their end and working on cycles, that sort of thing. For them, they're a fast team, so you don't want to really get into a back-and-forth, racing down the ice with them."
Bouwmeester has been in enough playoff games, 49, to know that what transpires in the regular season doesn't necessarily translate to the postseason. So the fact that Winnipeg won three of four in the regular season against the Blues won't matter come Wednesday.
At least the Blues hope that's the case. Otherwise, they'll have no chance to sip champagne from the Cup in June.
Season 3, Episode 30 -- Post-Dispatch Blues reporter Tom Timmermann joined columnist Jeff Gordon to analyze the first-round matchup between th…
Blues practice before playoffs
Blues practice before playoffs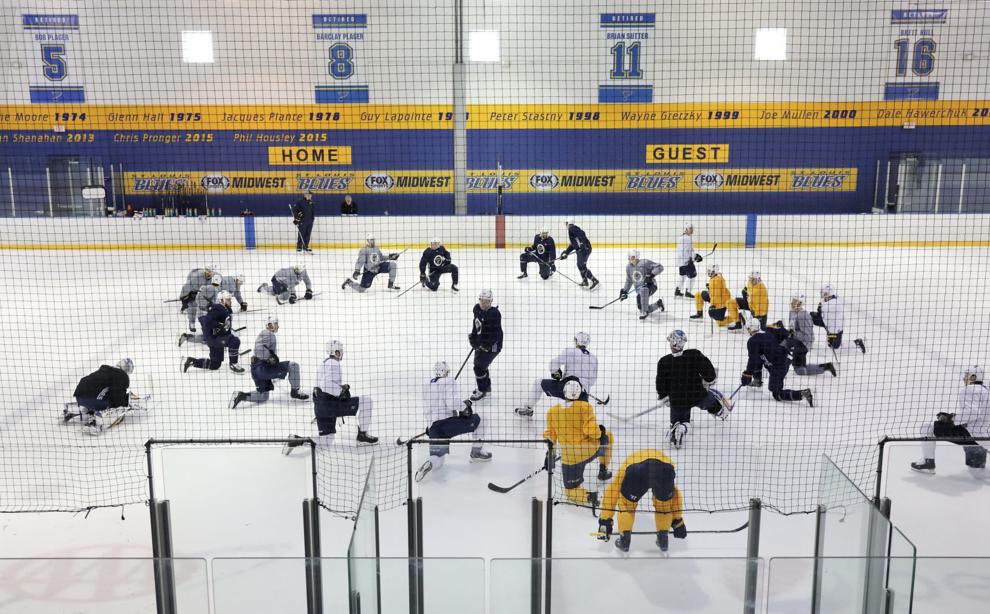 Blues practice before playoffs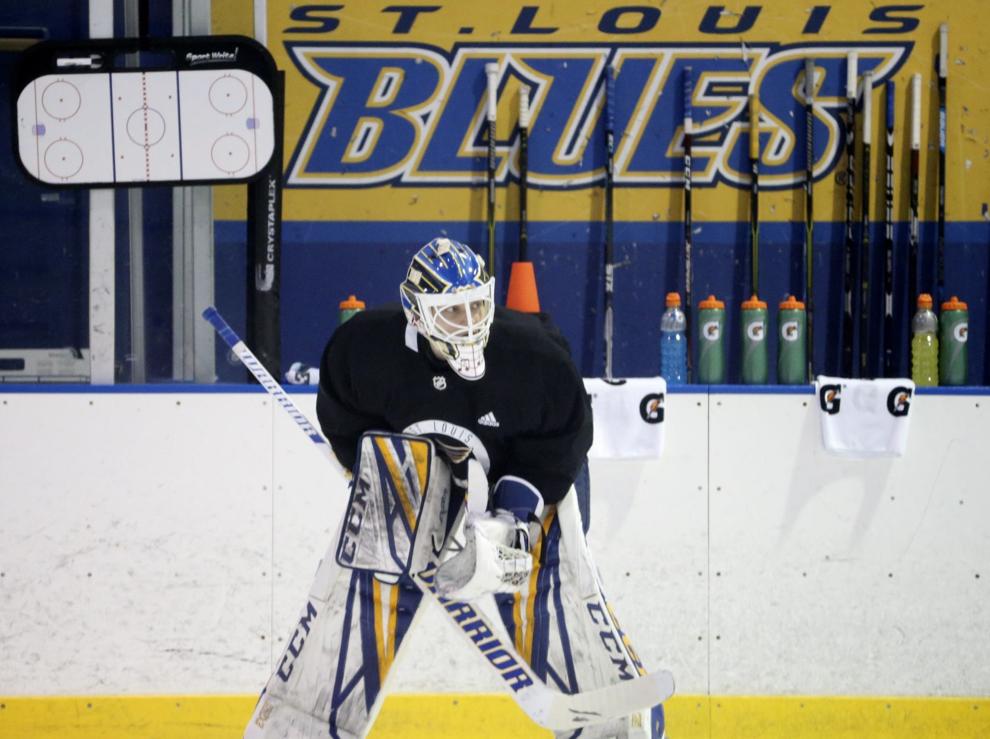 Blues practice before playoffs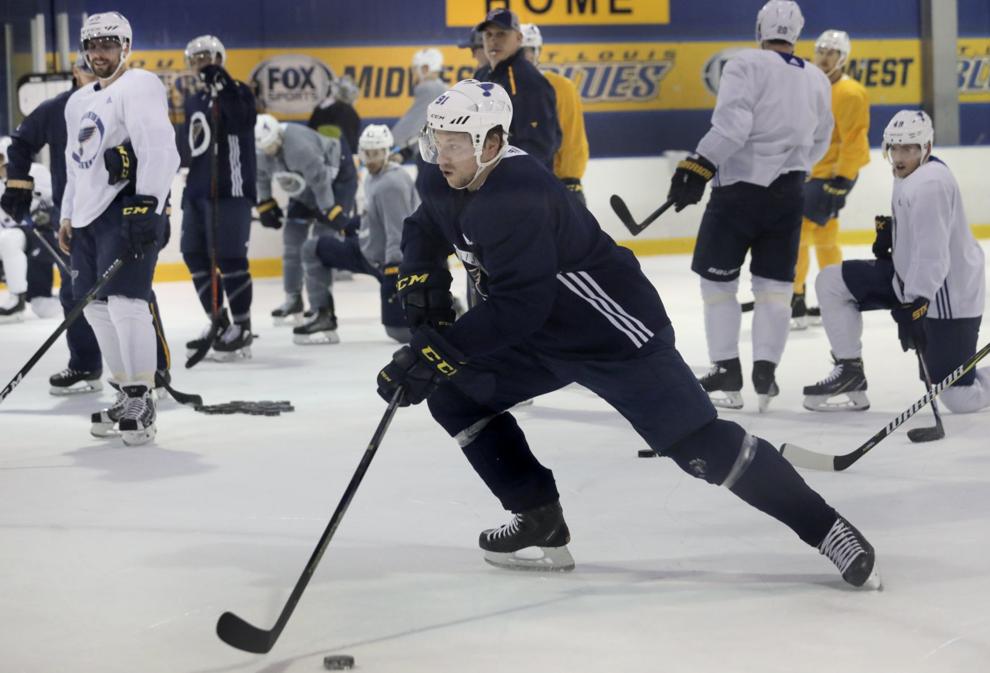 Blues practice before playoffs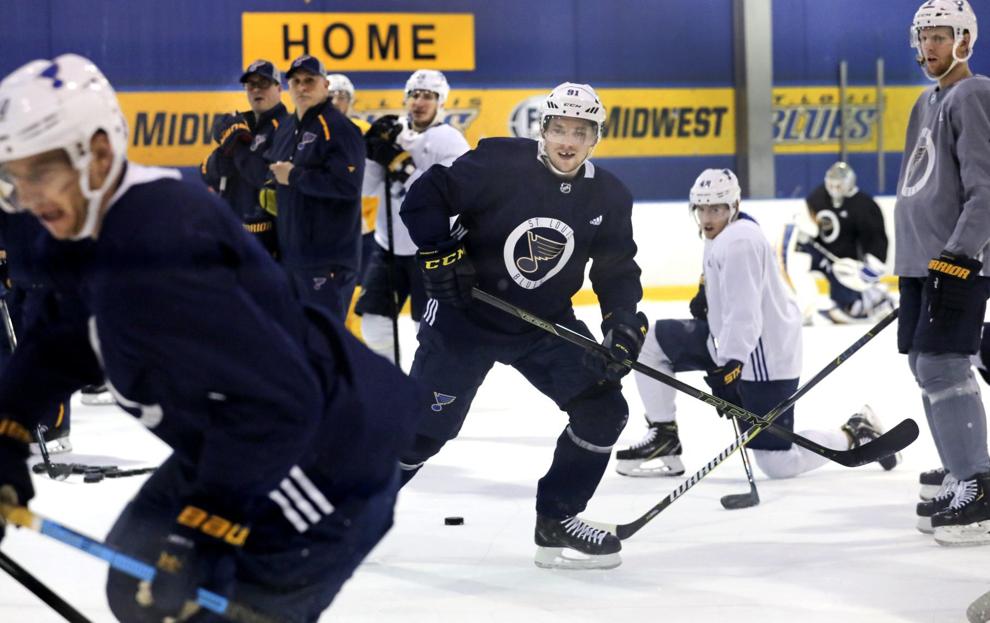 Blues practice before playoffs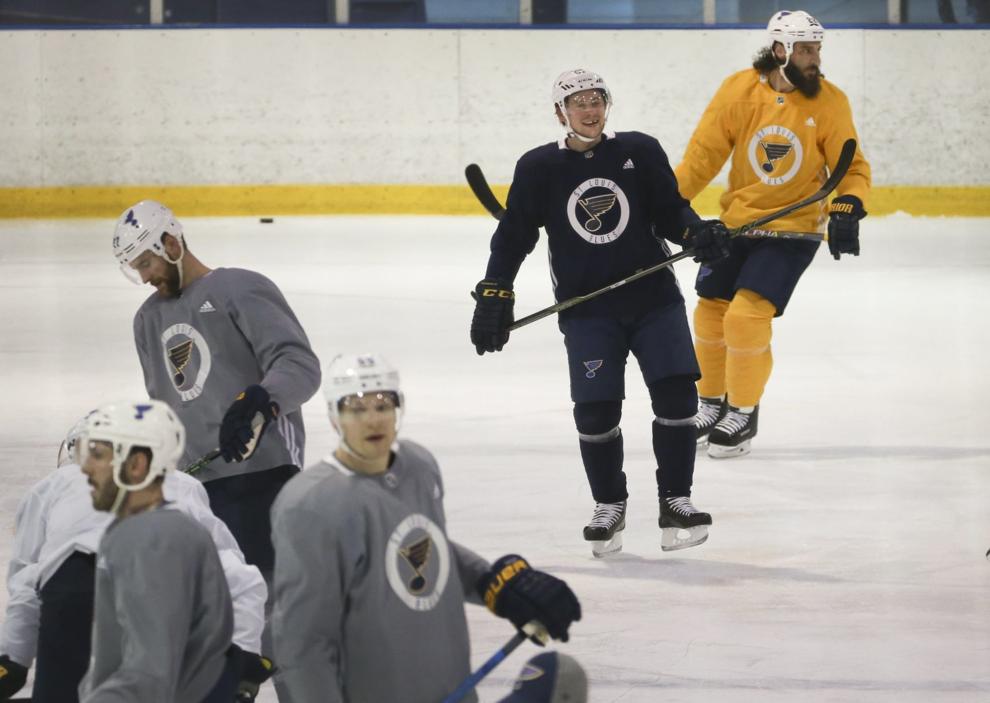 Blues practice before playoffs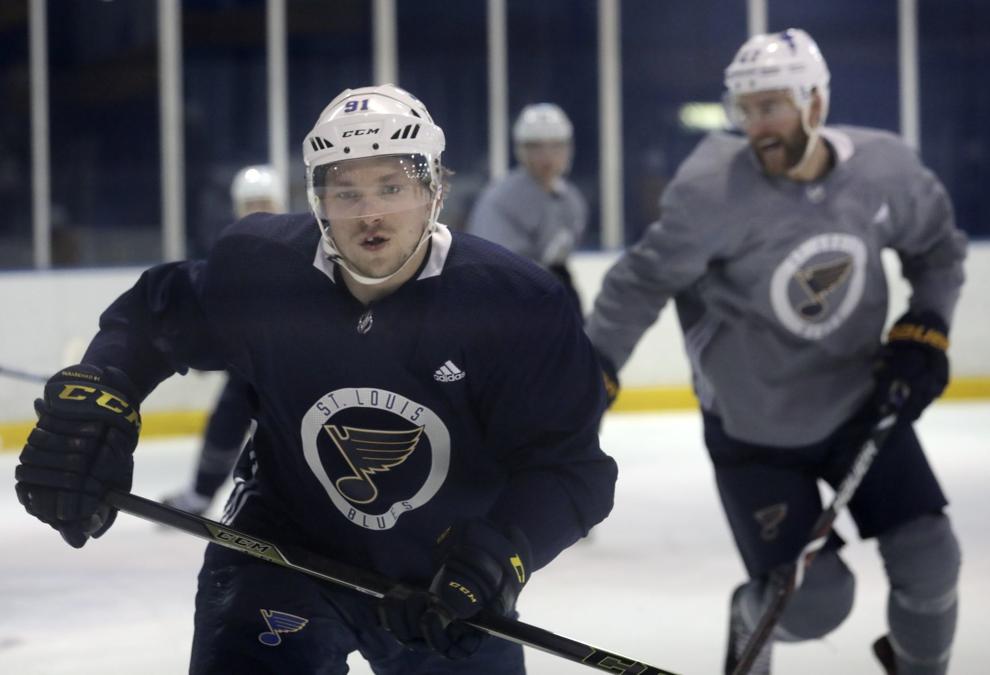 Blues practice before playoffs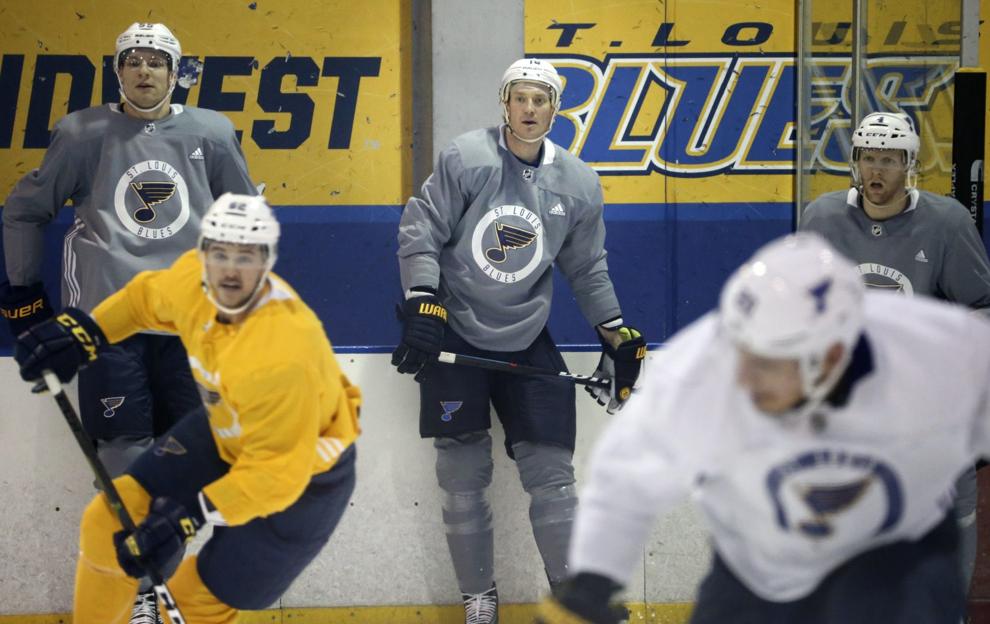 Blues practice before playoffs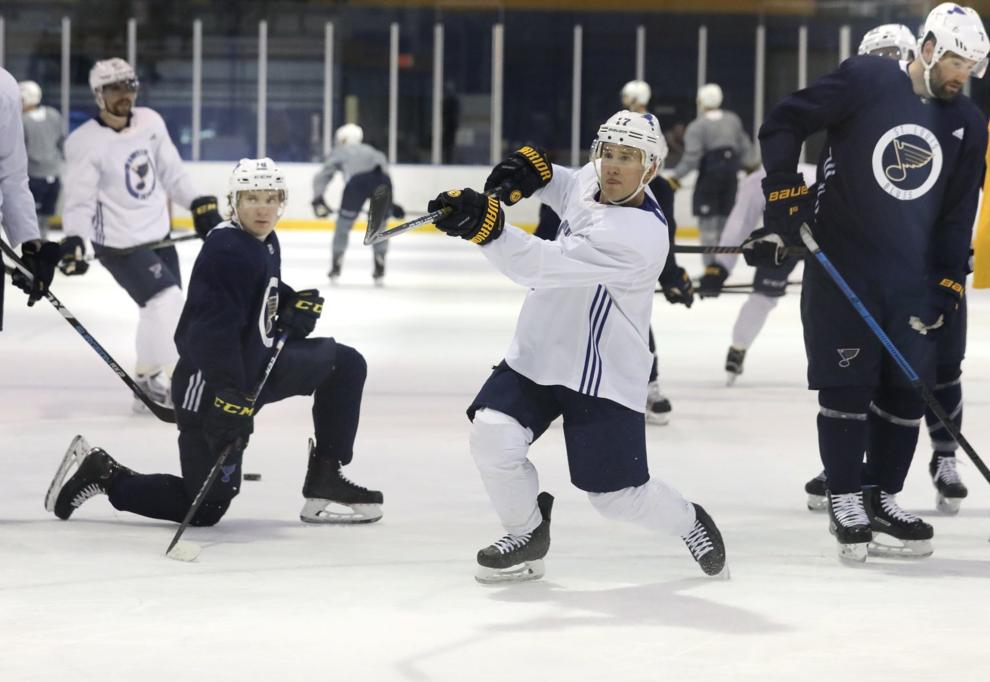 Blues practice before playoffs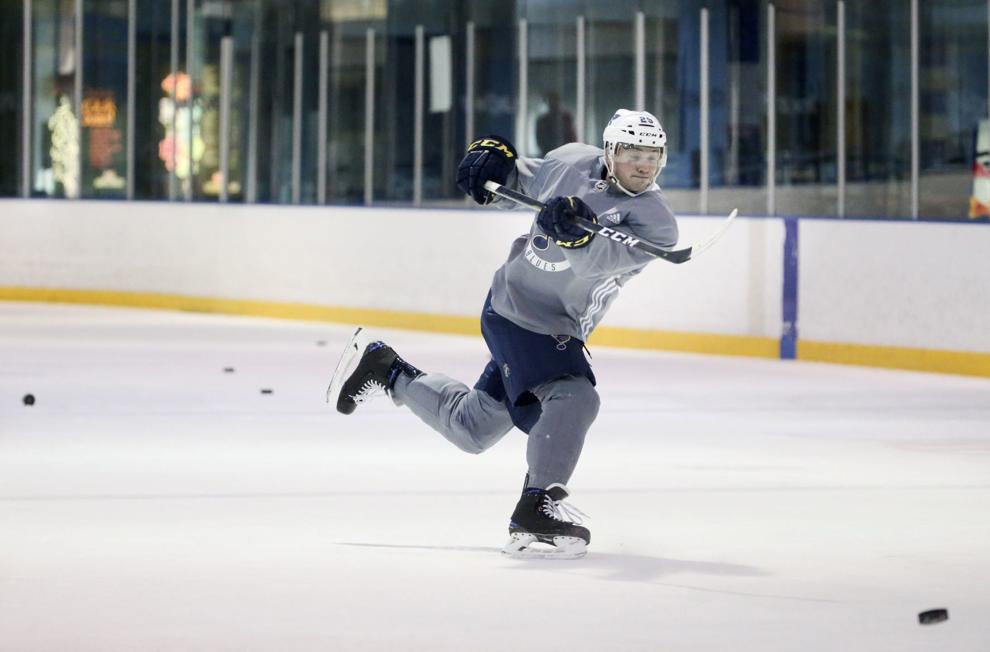 Blues practice before playoffs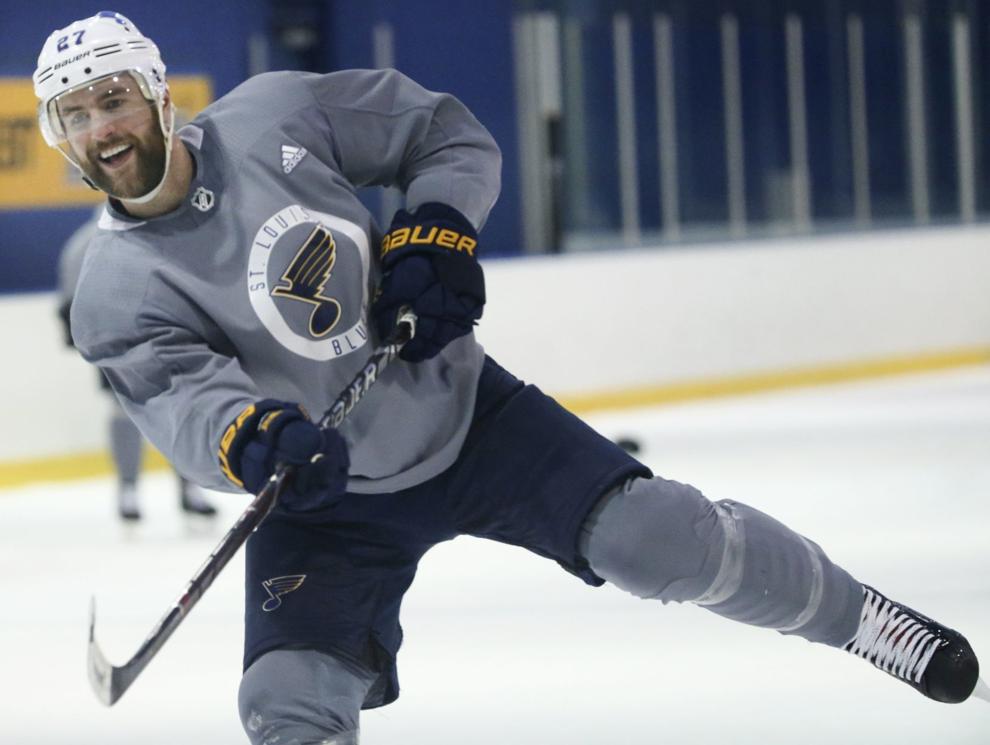 Blues practice before playoffs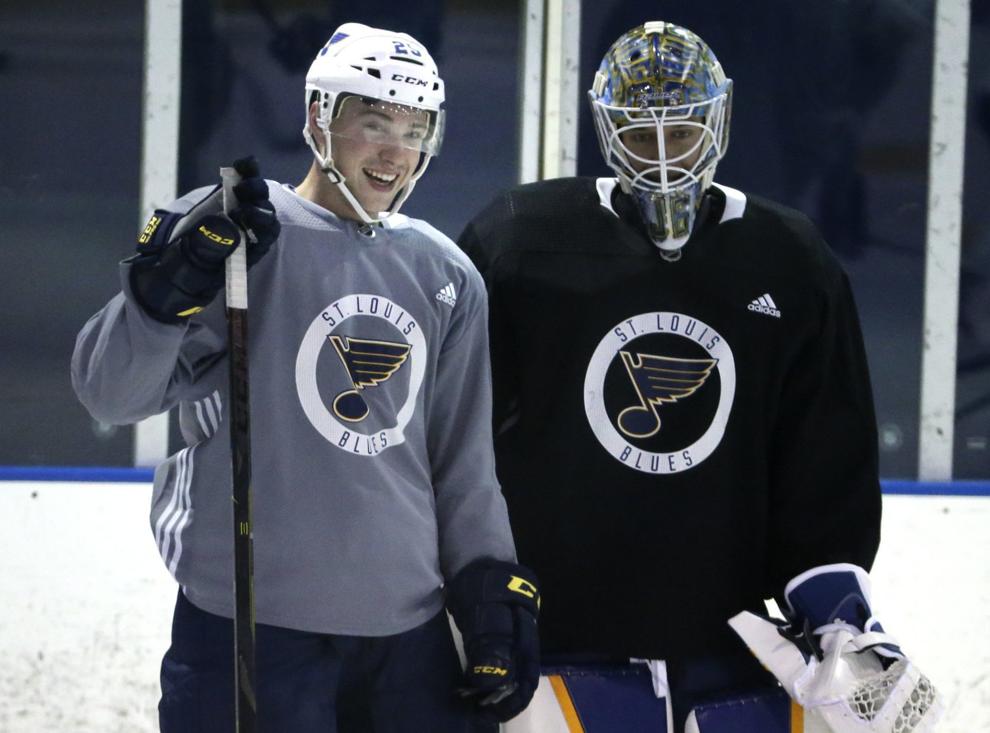 Blues practice before playoffs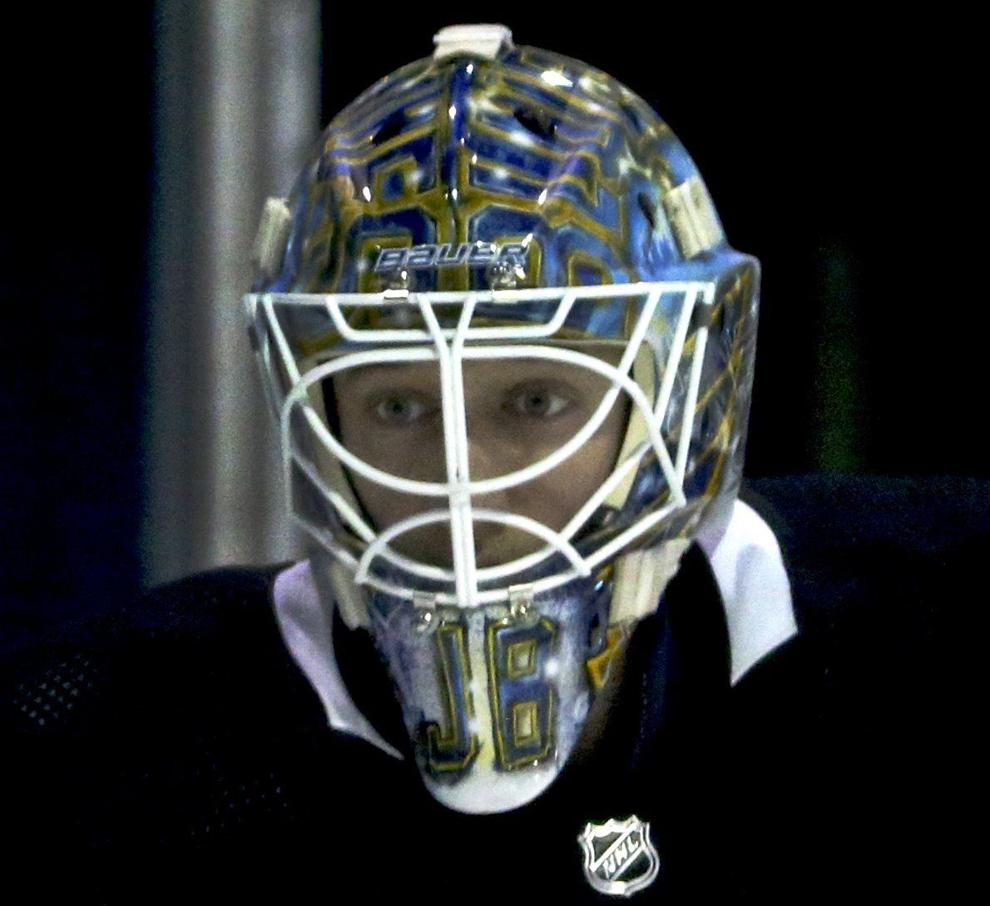 Blues practice before playoffs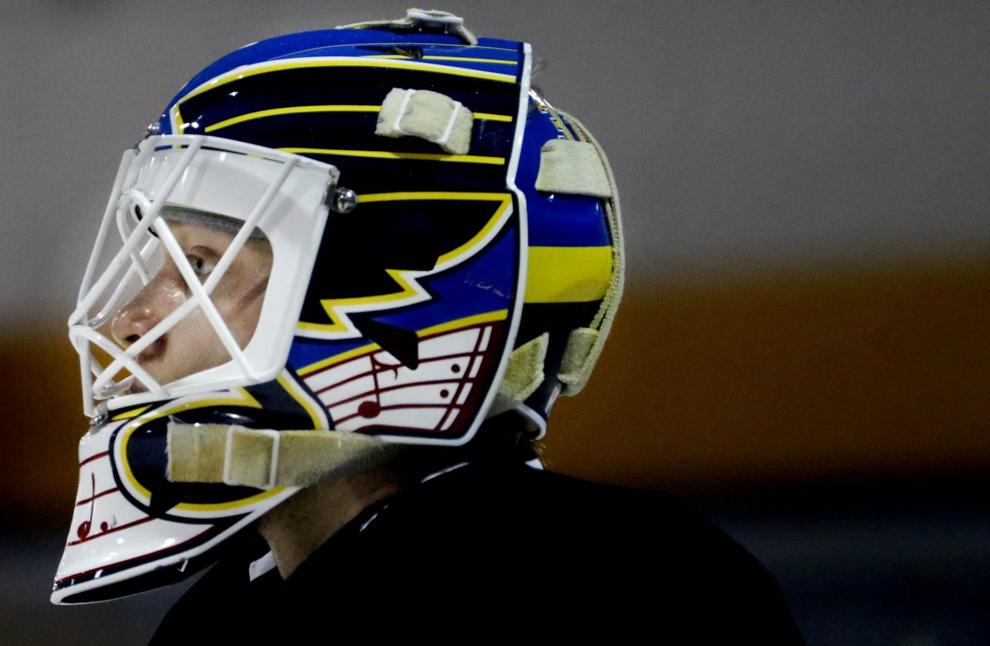 Blues practice before playoffs