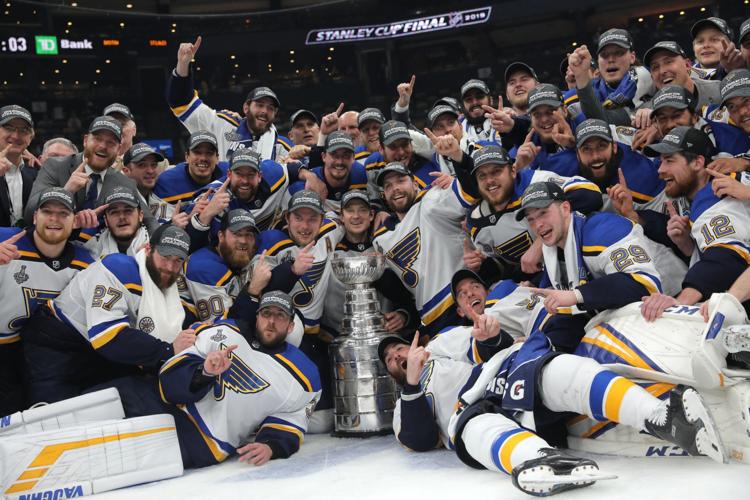 BY TOM TIMMERMANN • Post-Dispatch Hockey Writer
The Blues decade in review shapes up like this: 2018-19 and then everything else.
When you finally win the Stanley Cup for the first time since the team's inception in 1967-68, everything else pales by comparison. If you sliced it thinly enough, the 10 biggest Blues stories of the decade all happened in the window that began on July 1, 2018, the start of the 2018-19 NHL business year.
The franchise's life, and the lives of many diehard and even non-diehard Blues fans changed on that day. No team in NHL history had ever gone as long from its inception without winning a Stanley Cup. Few teams in other sports, be it MLB, NFL or NBA, had gone as long without winning one. The Blues had defied the odds in doing it. Chances were a halfway decent team — and the Blues were often more than half-decent in those years — would stumble into a title. The Blues never did.
Instead, they crammed all sorts of juicy storylines into one season: Team goes from worst to first; team fires coach, wins with interim coach; goalie called up from minor leagues leads team; key goal scored by kid from St. Louis. Throw in a young girl fighting cancer and a victory song inspired by a bar visit in Philadelphia and you had a season no one had ever seen the likes of.
Here's a look at the top 10 moments from the past decade of Blues hockey: