It has been a while since Blues defenseman Michael Del Zotto has been in the playoffs, or even in a playoff race.
"I want to say three or four years ago in Philly," Del Zotto said. "The unfortunate part at that time, I had season-ending surgery so I didn't get to play in the playoffs when I was in Philly. So the last time I played would've been my last year in New York (with the Rangers), which was six, seven years ago maybe."
But after a trade deadline deal that sent him to St. Louis from Anaheim, not only is Del Zotto in the playoff race with the Blues, he's been in the lineup.
"Playing meaningful hockey this time of year is incredible," Del Zotto said. "That joy you have coming every day to the rink. It wears on you when you get into January, February and you know you're not making the playoffs. It's tough.
"So now, knowing you're right in the thick of things, fighting for position, trying to get home ice right now, obviously catching the teams ahead of us — it makes the game that much more enjoyable. You're coming to the rink every day with a purpose, knowing you got a shot at the Stanley Cup."
After being acquired for a sixth-round draft pick Feb. 25, Del Zotto was a healthy scratch in six of his first seven games with the Blues. But then Joel Edmundson suffered a lower-body injury March 12 against Arizona. Del Zotto was called into action, with Saturday's game against Tampa Bay his sixth consecutive game — all with Robert Bortuzzo on the Blues' third pairing.
"This game is so unpredictable and so many things can happen with injuries and what-not," Del Zotto said. "It's just a matter of staying ready each game, doing the little things."
Del Zotto has done more than just the little things filling in for Edmundson. Known as a puck mover and an offensive-minded defensemen when he came into the league, Del Zotto has shown he hasn't lost the knack, with assists in three consecutive games entering the Tampa contest.
"When I first came into this league, I was definitely more so a power play guy, offensive guy," he said. "As you gain experience and as you become older and play more years in this league you understand what it takes to win on a nightly basis.
"It's not always gonna be a goal or an assist. Maybe a blocked shot, or a big hit, or taking the hit to make the play."
BINNINGTON'S NUMBER IS 26
Turns out the magic number for Jordan Binnington is 26 games, not 28, in terms of whether he becomes a restricted vs. unrestricted free agent after this season.
Under terms of Group VI free agency in the NHL's collective bargaining agreement, goaltenders are eligible for unrestricted free agency if they are age 25 or older, have played three or more professional seasons, and have played 30 minutes or more in fewer than 28 games.
Binnington is 25 and in his sixth full season of pro hockey. But since he was under contract during the 2012-13 season, a lockout year in the NHL in which only 48 games were played, the number of games played to determine his free agency status was pro-rated down to 26.
Thursday's 5-2 victory over the Detroit Red Wings, marked Binnington's 26th game with at least 30 minutes of action. (He is 19-4-1 as a starter — 24 games — but played more than 30 minutes in two other games in December in relief of Jake Allen.)
So Binnington no longer is eligible for unrestricted free agency. He will be a restricted free agent once this season ends.
And that's an important distinction because as a restricted free agent, the Blues can pretty much control where Binnington plays next season. As an unrestricted free agent, they can't.
St. Louis Blues vs. Tampa Bay Lightning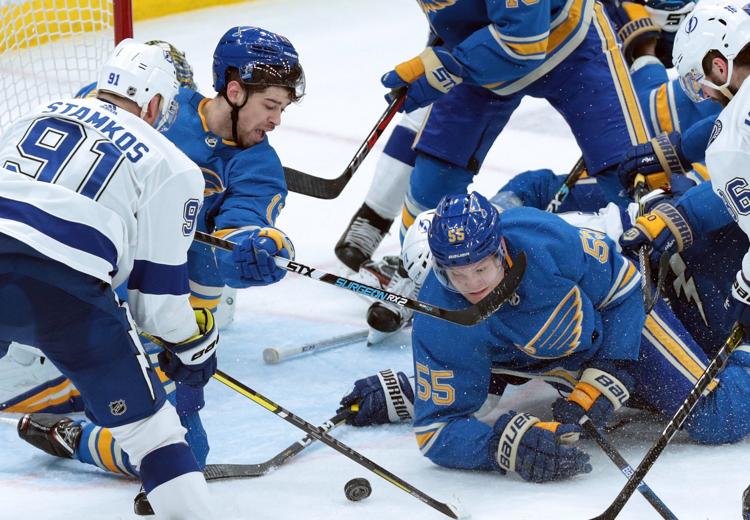 St. Louis Blues vs. Tampa Bay Lightning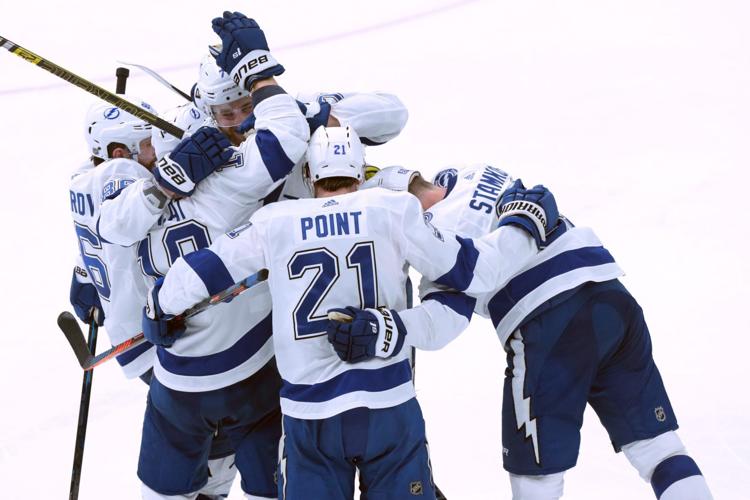 St. Louis Blues vs. Tampa Bay Lightning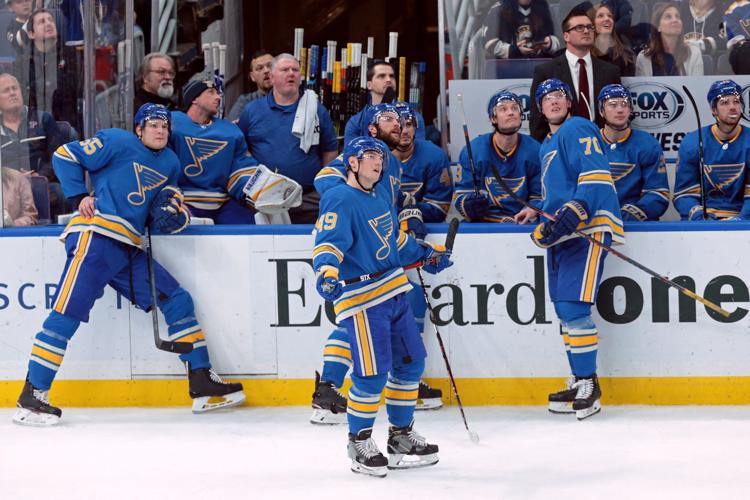 St. Louis Blues vs. Tampa Bay Lightning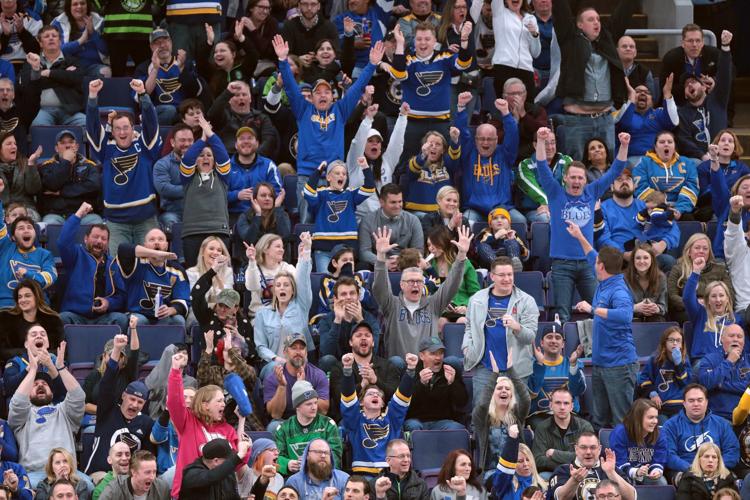 St. Louis Blues vs. Tampa Bay Lightning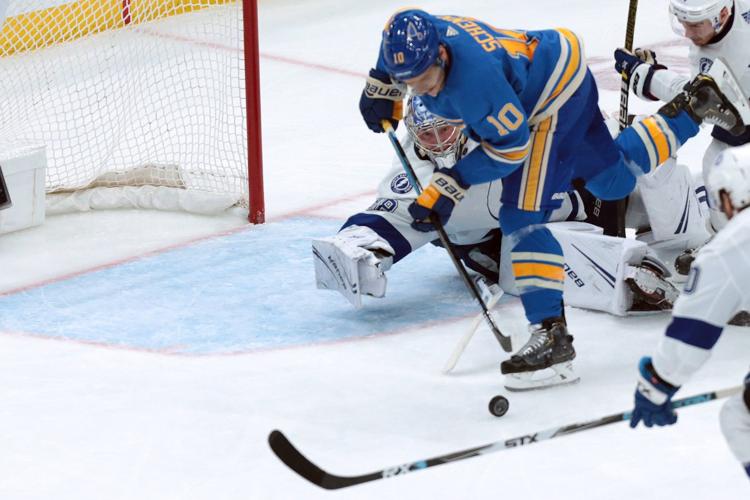 St. Louis Blues vs. Tampa Bay Lightning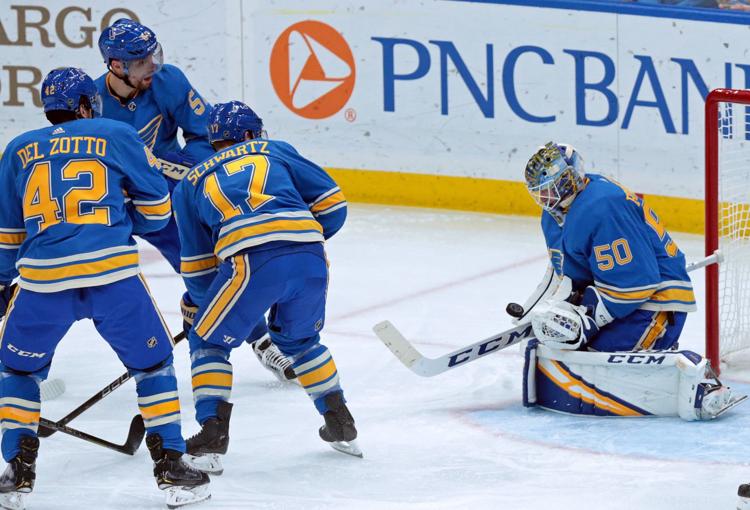 St. Louis Blues vs. Tampa Bay Lightning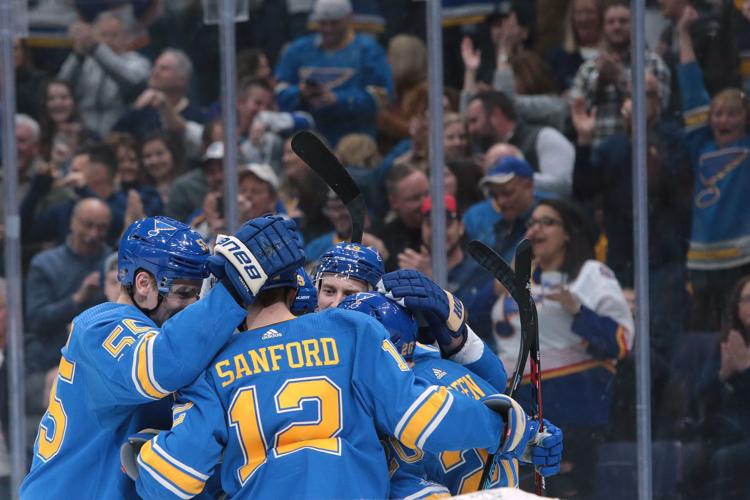 St. Louis Blues vs. Tampa Bay Lightning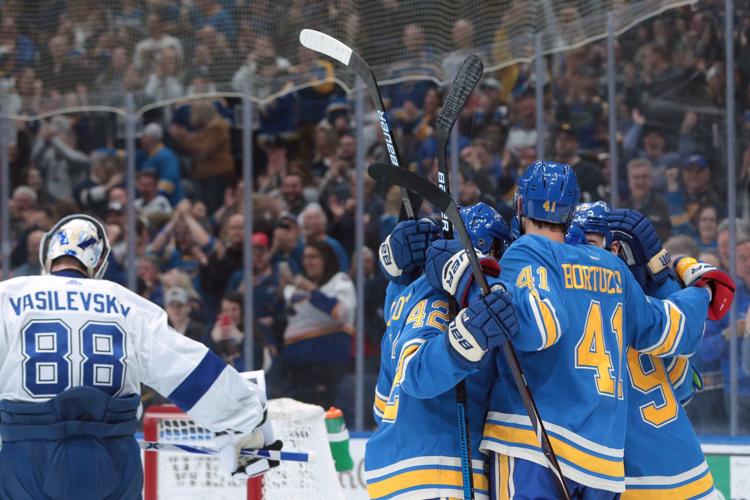 St. Louis Blues vs. Tampa Bay Lightning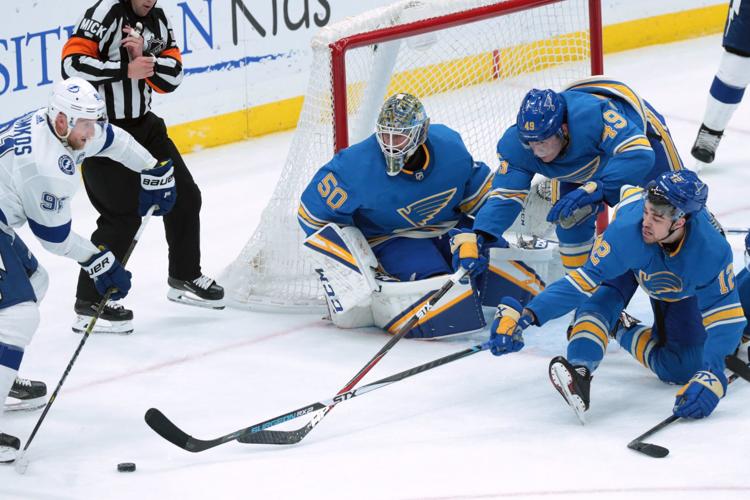 St. Louis Blues vs. Tampa Bay Lightning
St. Louis Blues vs. Tampa Bay Lightning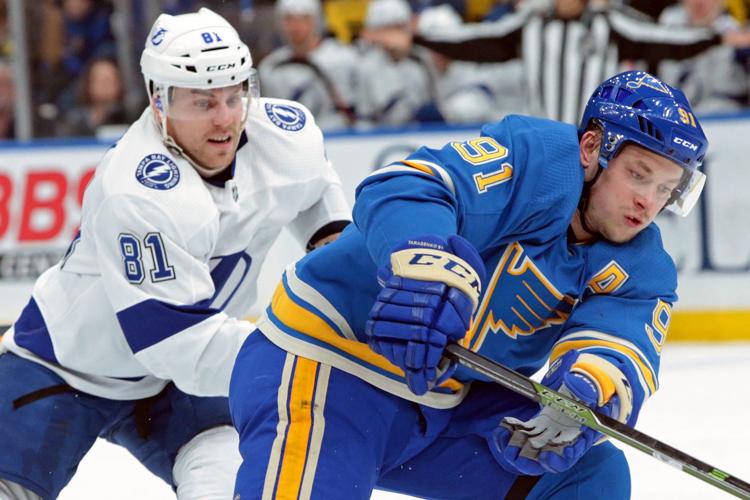 St. Louis Blues vs. Tampa Bay Lightning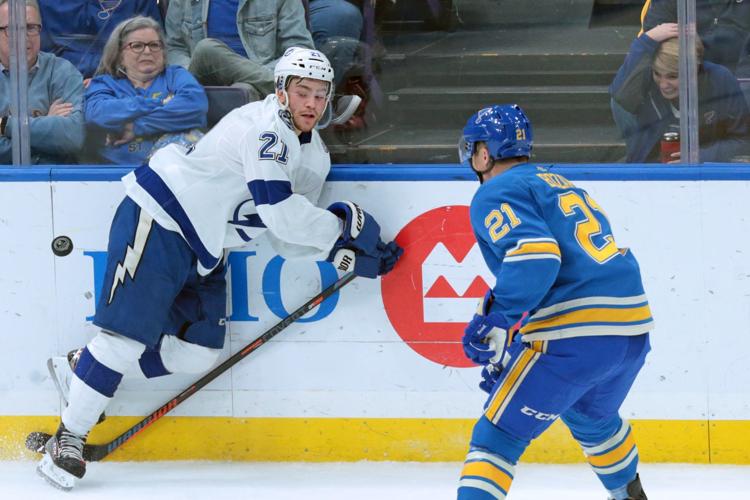 St. Louis Blues vs. Tampa Bay Lightning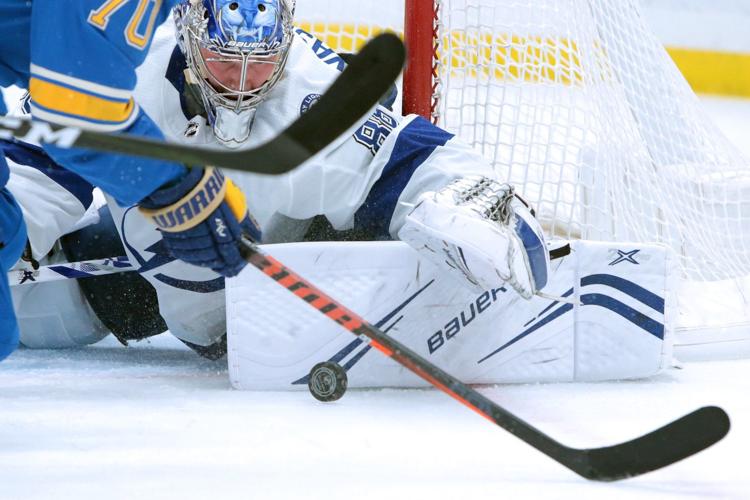 St. Louis Blues vs. Tampa Bay Lightning