WASHINGTON • More than a half-season in the making, it's finally happened. The Blues defeated the Washington Capitals 4-1 on Monday for their third victory in a row.
Three. Hold off on the rally at Kiener Plaza. But that's a winning streak, however modest. The Blues are the last team to do so. Better late than never, right? It has been a massive hurdle for the team.
"It certainly was this year," David Perron said. "It took awhile. ... It's a lot of steps in the right direction. We can start feeling that our games are getting important."
On top of that, the Blues reached the .500 mark for the season at 20-20-4, the first time they've been at sea level since they were 7-7-3 under Mike Yeo following a win Nov. 16 at Vegas.
The Blues had a similar moment Dec. 29 against Pittsburgh, a chance to reach .500 and win their third in a row on the same night. But they flopped, losing 6-1 in a game where Sidney Crosby & Co. went four for four on the power play.
Goalie Jake Allen was pulled in that one. He was around for the whole thing Monday at Capital One Arena, at least temporarily causing a pause in Binnington-mania. Rookie Jordan Binnington had the night off, although he'll probably be in goal Tuesday against the New York Islanders.
Anyway, Allen stopped 28 of 29 shots, not many of which were garden variety. He stopped breakaways, near breakaways, scrums around the net and more. Pretty much a vintage performance for Allen.
"I just got back to my game," Allen said. "The last game at home, I wasn't happy with. So for me, it was just getting back in there. Obviously Binner's played great the last (few) games for us. We wanted to keep this going on this road trip. Big points for us."
Ivan Barbashev and Vince Dunn scored to break long droughts. Perron extended his career-high points streak to 11 games with his 16th goal of the season. And Vladimir Tarasenko pretty much settled things with a third period goal to give the Blues a 4-1 cushion — his 15th of the season. He has scored eight times in 10 career games against the Capitals.
So the Blues swept the season series with the defending Stanley Cup-champion Capitals, who fell to 27-13-5. And somehow they've managed to win six of their last seven on the road, allowing only four goals total in those six victories.
"You've asked that question before, I think," Perron teased. "What was my answer? I don't remember. I don't know. Quite honestly, it shouldn't matter too much other than guys take pride."
For his part, interim coach Craig Berube sees growing confidence.
"Oh, definitely," he said. "We're gaining confidence game to game here. They feel good about each other, and they're working for each other. That's a key, playing for each other and doing the right things, putting the team first."
The Blues entered the game just 3-15-1 this season when the opponent scored first, and that's where they found themselves after Alex Ovechkin's first period power-play goal.
But the Blues took control in the second period, scoring three goals in a span of 4:42.
Barbashev got things going for St. Louis with his sixth goal of the season 3:18 into the period, ending a personal goal drought of 13 games to tie the score at 1-1.
"It was huge," Berube said. "He's played some good hockey, though. He does all the little things right, kills penalties, checks."
Operating behind the Washington net, Barbashev came in the back door on former Blues goalie Pheonix Copley, squeezing the puck in after Copley left a crack by failing to completely hug the post.
Barbashev had nothing on Dunn when it came to droughts. Granted, Dunn is a defenseman, and they don't score as much, but Dunn had gone 33 games without a goal until Monday — all the way back to Game 8 of the season Oct. 22 at Winnipeg.
It took a little pinball to get there, but Dunn finally got his fourth goal of the season on a shot that deflected first off Washington's Dmitry Orlov and then off Nicklas Backstrom at the 5:11 mark, giving the Blues the lead at 2-1.
"Oh, man," Dunn said. "I didn't even know if it was my goal at first. It was a great play for (Brayden Schenn) to open up some ice. Obviously, Vladi with the drop pass. Yeah, it feels nice to get that one. It's been a while."
It proved to be the second game-winner for Dunn in the NHL, the first coming as a rookie last season in overtime in his hometown of Toronto.
As for Perron, he hasn't had to wait very long for goals or assists this season. He beat Copley with some razzle-dazzle in close. At 16 goals, he's already matched his total for the entire 2017-18 season with the Western Conference champion Vegas Golden Knights.
"Dunner made a play, and I wasn't sure (the pass) was gonna get through," Perron said. "Once I got it, kind of all alone, I like to fake it, go in the back and freeze the goalie. It worked out this time."
Allen did the rest, allowing only Ovechkin's 33rd goal of the season. Despite his troubles this season, Allen has been stellar on the road. Among goalies with at least 10 road appearances, he's third in the league in goals-against average (2.21) and fifth in save percentage (.925).
"I don't know," Allen said. "Ask the magic genie. I'm not sure on that stat. I guess it's fun shutting teams down in their own building, so I'll take it."
Since defeating the Blues 4-3 on Jan. 5, the Islanders are 2-2, most recently routing Tampa Bay 5-1 on Sunday.
After impressive stretch in San Antonio, Blues prospect begins his third stint this season with the team.
Blues beat Capitals for first 3-game win streak of season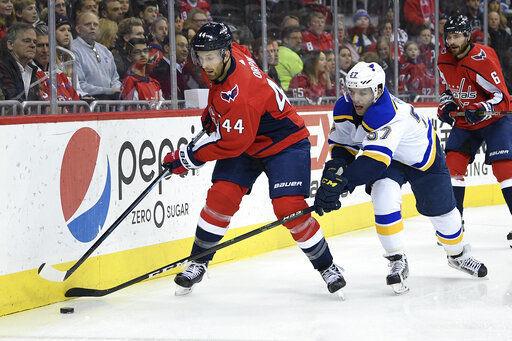 Blues beat Capitals for first 3-game win streak of season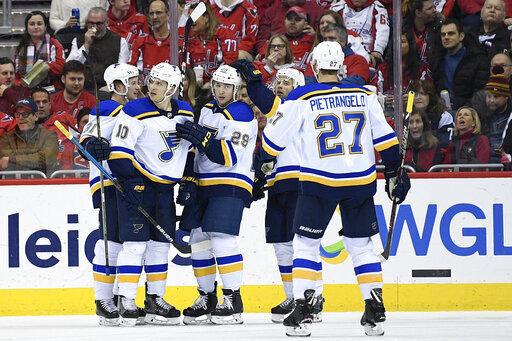 Blues beat Capitals for first 3-game win streak of season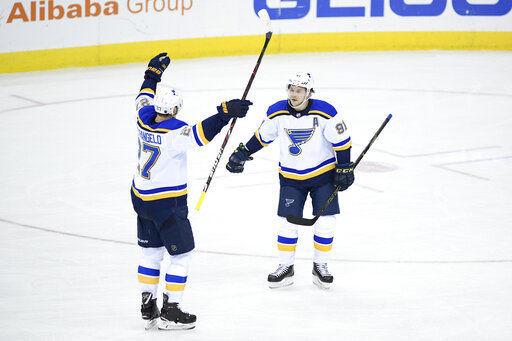 Blues beat Capitals for first 3-game win streak of season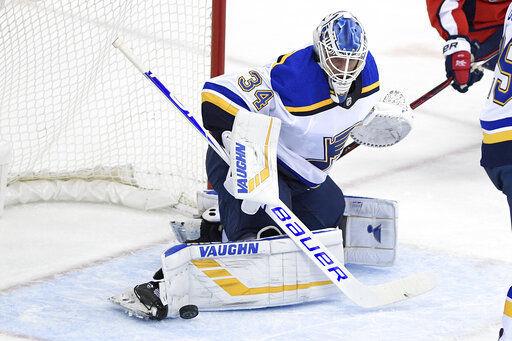 Blues beat Capitals for first 3-game win streak of season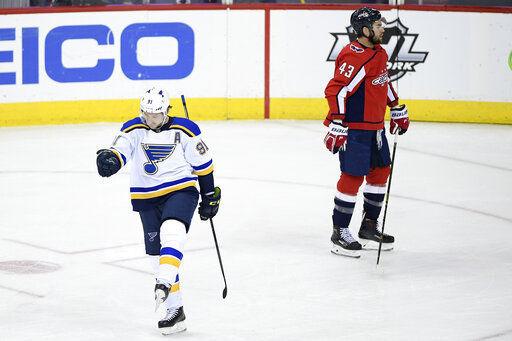 Blues beat Capitals for first 3-game win streak of season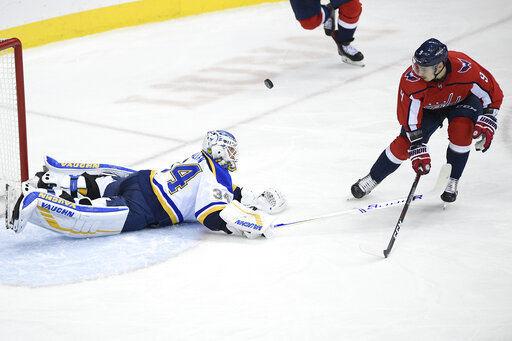 Blues beat Capitals for first 3-game win streak of season
The latest STL Blues hockey news, NHL headlines, scores, standings and rosters.