TORONTO — The Hockey Hall of Fame Archives is an 18,000-square foot treasure trove of memorabilia and history. It is tucked away in a nondescript part of Canada's largest city and closed to the public.
But when you're the reigning Stanley Cup champions, well, allowances are made. So it was Tuesday, on a day off from practice, that the Blues got a private tour of the Archives. And as David Perron said later, "That was fun."
Within the walls of what's officially known as the D.K. (Doc) Seaman Hockey Resource Centre are 125 years of hockey history and 80,000 artifacts — everything from old sticks to old masks, helmets, skates, jerseys, magazines, media guides, photos, reel-to-reel films, classic trading cards, commemorative Wheaties cereal boxes . . . you name it.
This building is separate from the Hockey Hall of Fame in downtown Toronto, where there's not enough room to house all this stuff. The contents at the Archives center are continuously assembled for rotating exhibits, not only at the Hall of Fame itself but in traveling exhibits all around the world.
Hall of Fame employee Philip Pritchard, whose official job is keeper of the Cup, said there currently are exhibits in China, the Czech Republic, Los Angeles, Edmonton, Halifax (Nova Scotia) and Brantford (Ontario).
When items arrive at the climate-controlled Archives center, they are placed in a freezer for five days, thawed for three days, then placed back in the freezer for five more days. This is in part an effort to kill any bugs that might have found their way onto items that could've been sitting in a basement or garage for years.
Blues players, coaches and front office staff had a lot of fun in particular examining the dozens of old sticks. But there were some surprises later in the tour.
EXHIBIT NO. 1
A special touch for the Blues was a large table chock full of memorabilia of past and present Blues. There was a Robby Fabbri jersey from his days with the Guelph Storm of the Ontario Hockey League, and a Robert Thomas jersey from when he played for the Hamilton Bulldogs of the OHL and led them to the Memorial Cup. A Team Canada U-18 Jake Allen jersey.
There was a "catching" glove used in practice by Jordan Binnington when he played for the Owen Sound Attack of the OHL. Helmets, skates and sticks once used by Carl Gunnarsson, David Perron, Tyler Bozak and Alexander Steen, and Blues Hall of Famer Bernie Federko.
A Vladimir Tarasenko soda can. An old St. Louis Eagles sweater from the NHL team that lasted only the 1934-35 season. There were black-and-white photos of Blues coach Craig Berube as a player, including one featuring a righteous mullet hairstyle, circa 1989.
"I wish I still had some hair," Berube said, laughing. "It's falling out, more and more."
EXHIBIT NO. 2
When you're 36 years old and have been playing hockey, well, forever — you rate your own separate table. And so it was with Jay Bouwmeester.
Among other things, the Bouwmeester "exhibit" featured:
• A Medicine Hat Tigers junior hockey jersey from 2001-02.
• Game socks worn in the 2003 World Championship gold medal game for Canada in Finland.
• A San Antonio Rampage helmet from 2005.
• Game gloves worn when he played in his 496th consecutive NHL game, in 2011 as a member of the Calgary Flames.
"To have that much stuff in there, that was kind of neat," Bouwmeester said. "They always take different equipment from different tournaments, things like that from different guys. But I didn't realize they had all that stuff."
BACK TO WORK
The Blues return to the ice Wednesday, with a late morning practice at the Ford Performance Centre, which is the practice facility of the Toronto Maple Leafs. Wednesday afternoon the team flies by charter plane for Ottawa where the Blues face the Senators on Thursday night.
---
Banner raised, Stanley Cup comes home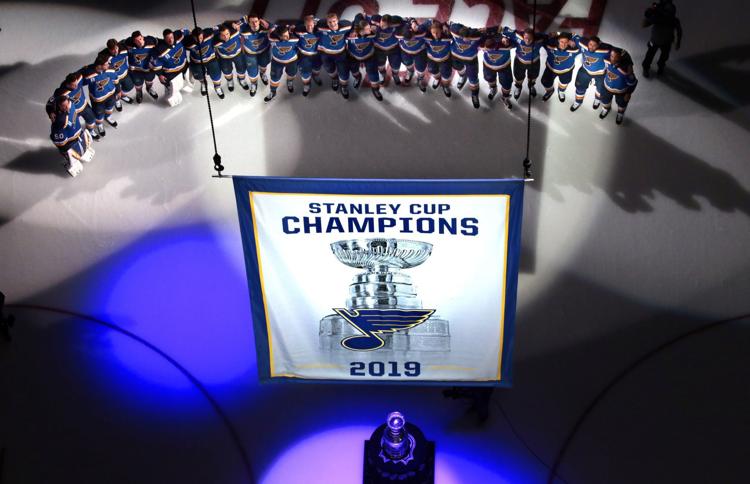 St. Louis Blues V Washington Capitals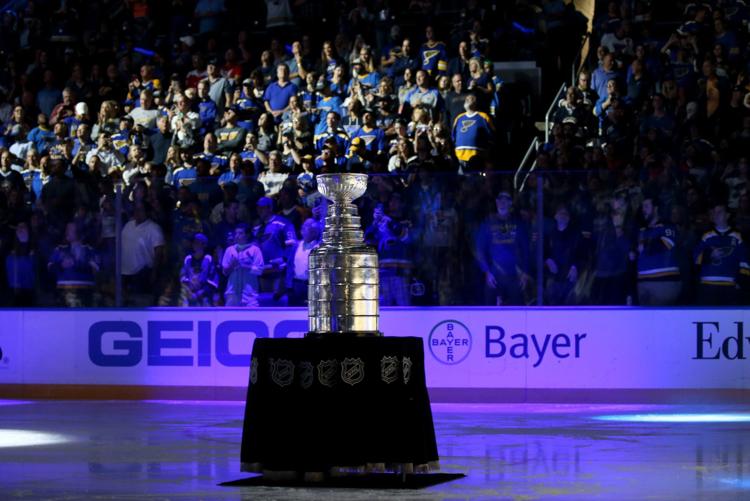 St. Louis Blues V Washington Capitals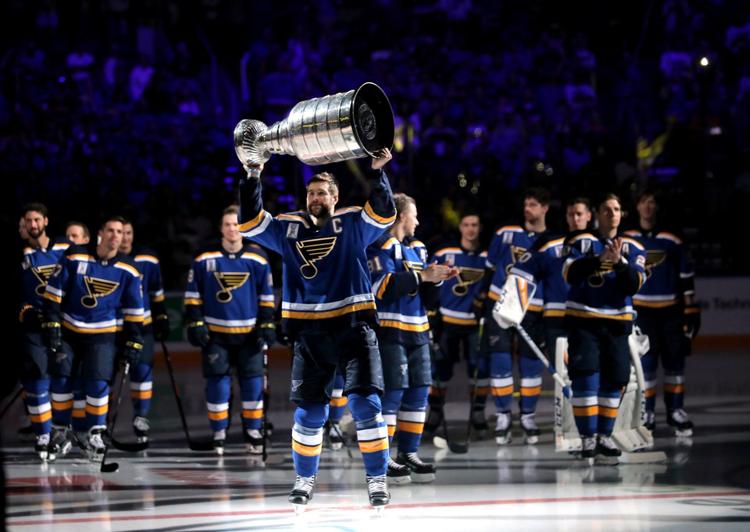 St. Louis Blues V Washington Capitals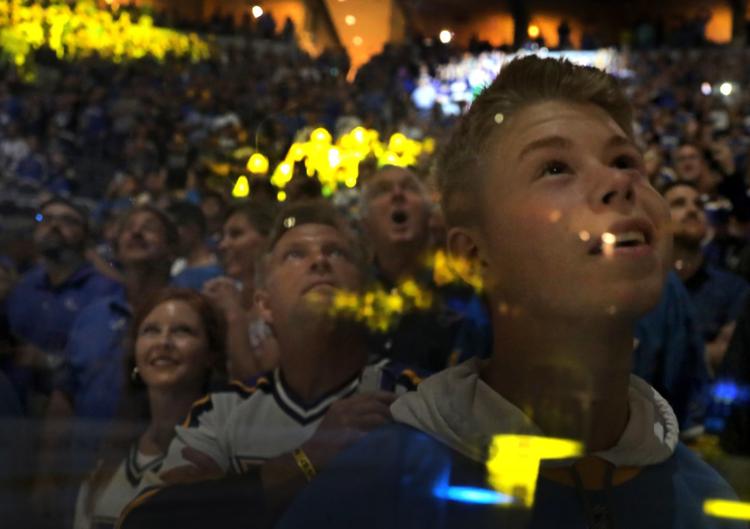 St. Louis Blues V Washington Capitals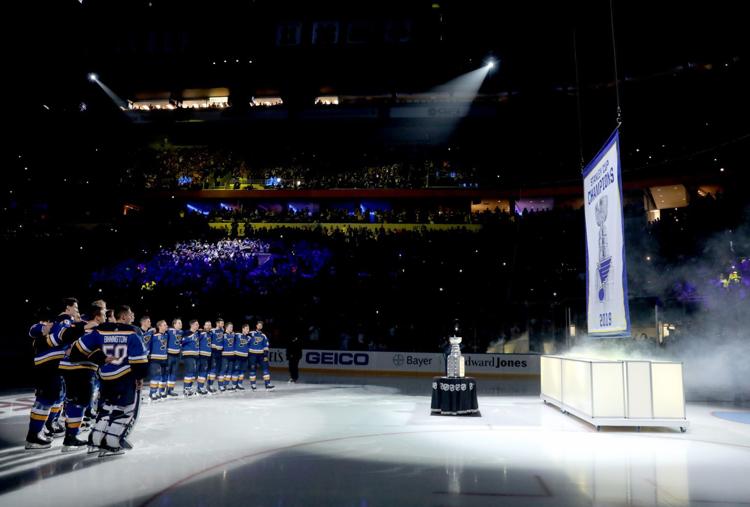 Banner raised, Stanley Cup comes home
St. Louis Blues V Washington Capitals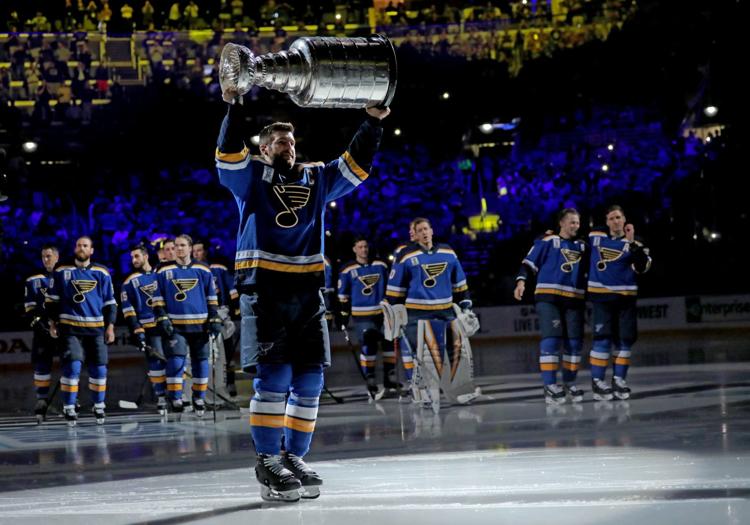 St. Louis Blues V Washington Capitals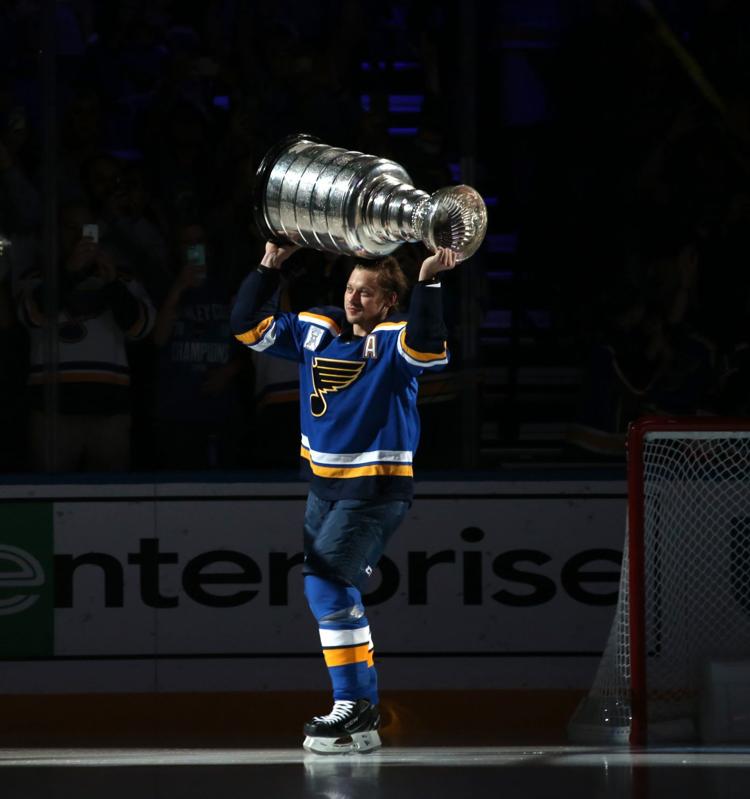 Banner raised, Stanley Cup comes home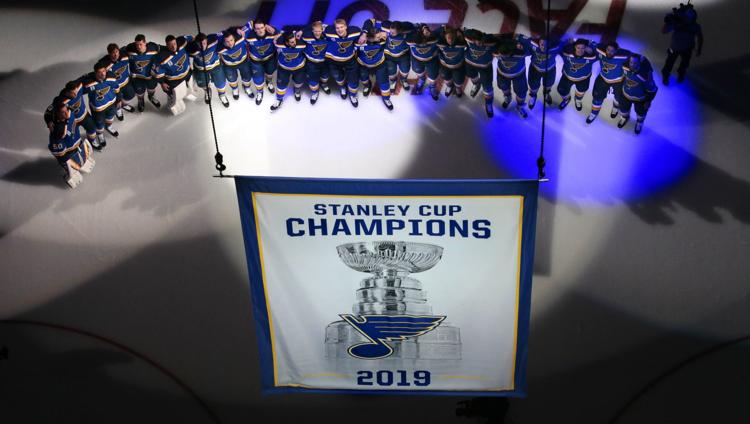 St. Louis Blues V Washington Capitals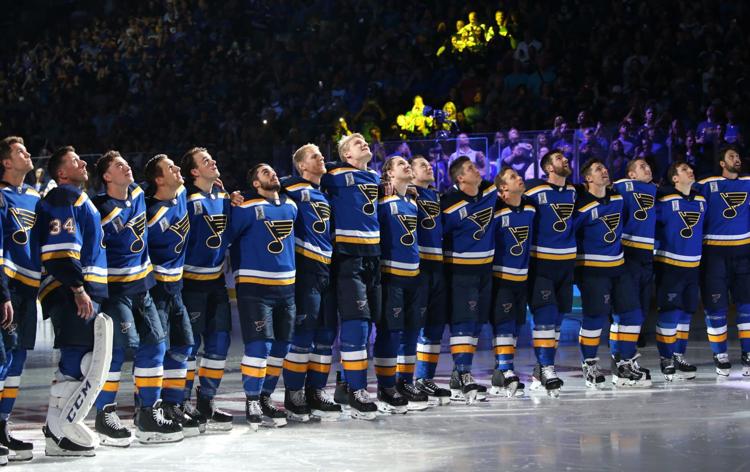 St. Louis Blues V Washington Capitals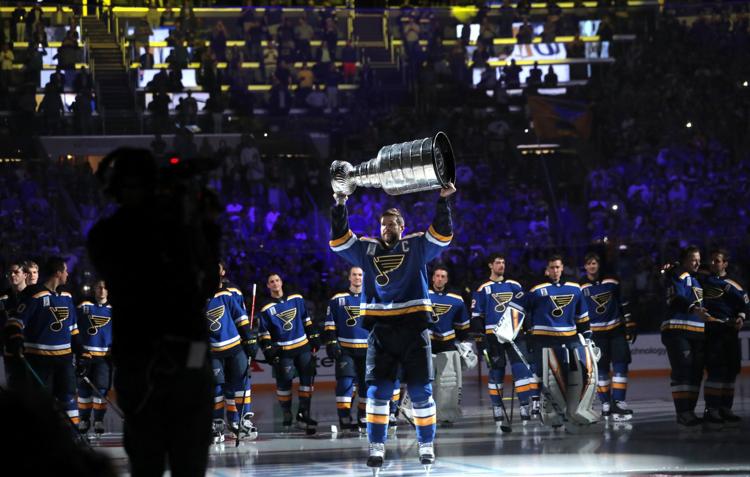 Banner raised, Stanley Cup comes home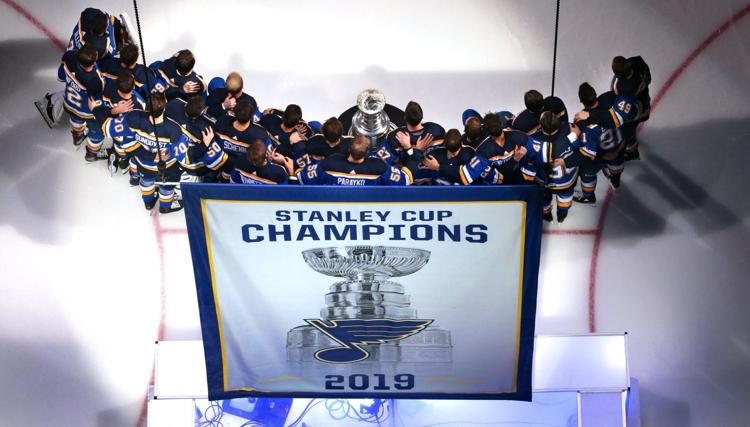 St. Louis Blues V Washington Capitals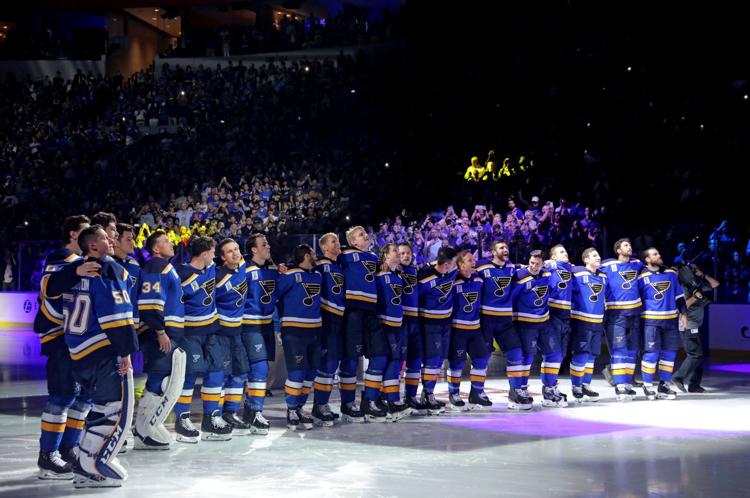 Banner raised, Stanley Cup comes home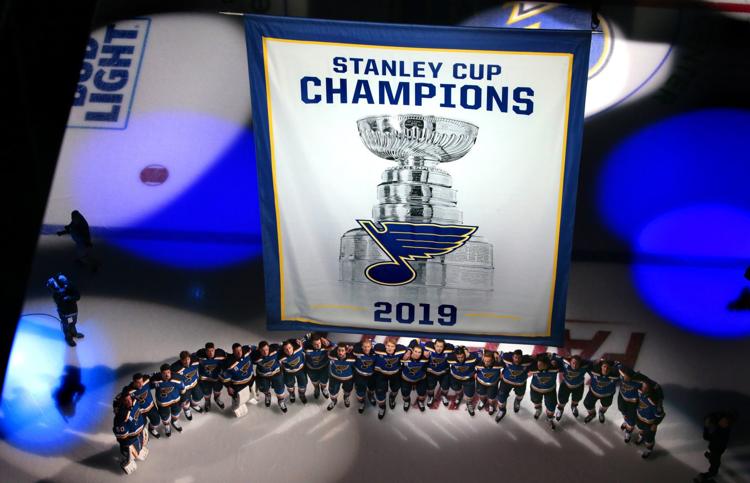 St. Louis Blues V Washington Capitals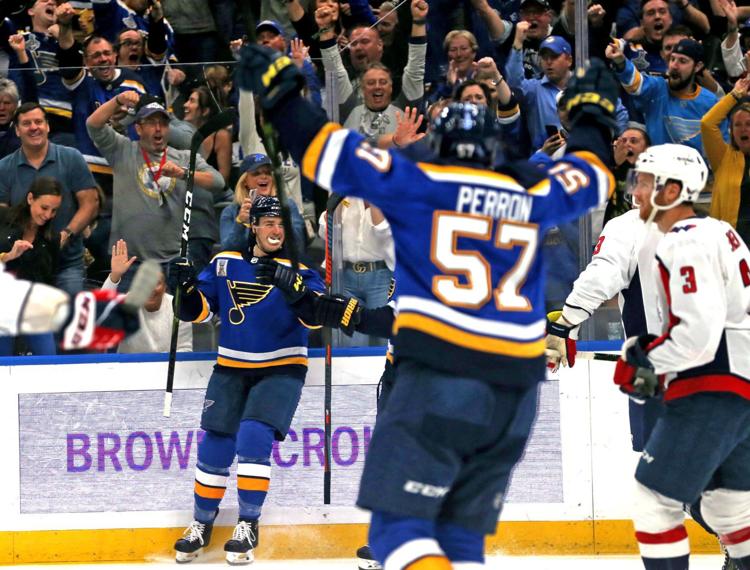 Blues open season against Capitals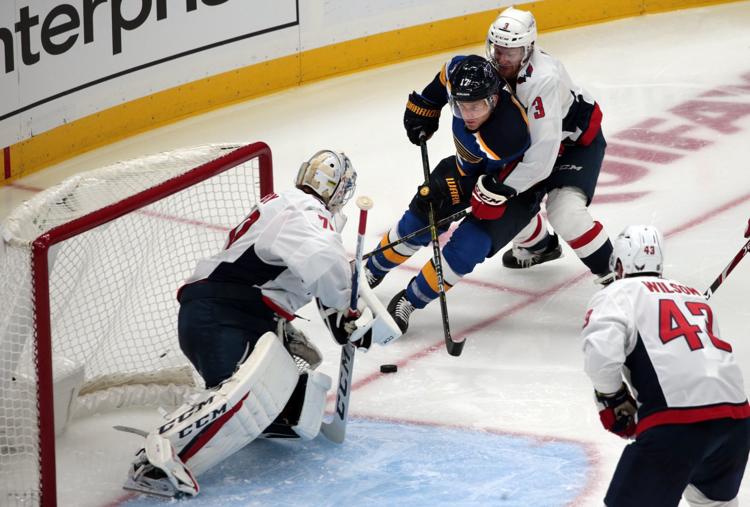 St. Louis Blues V Washington Capitals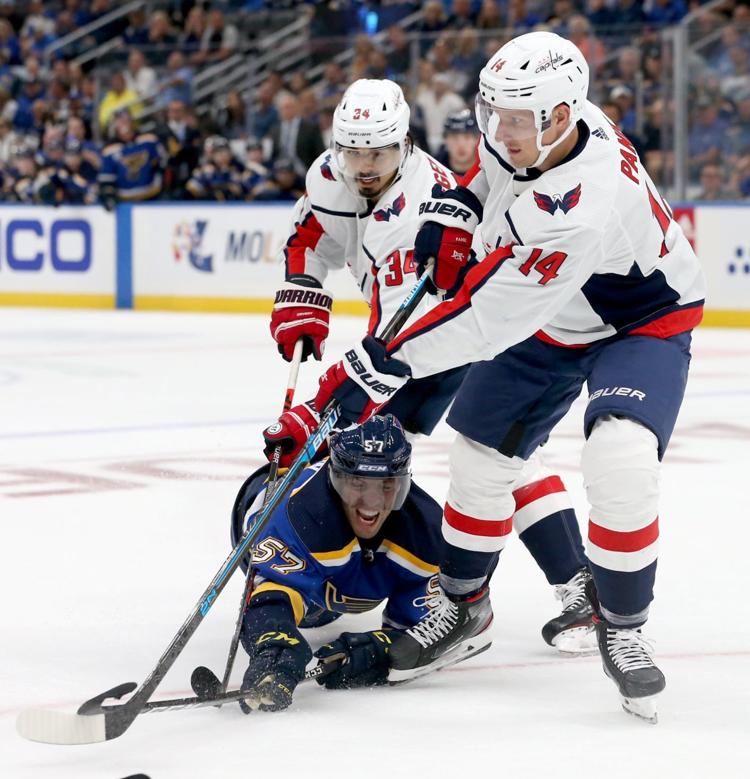 St. Louis Blues V Washington Capitals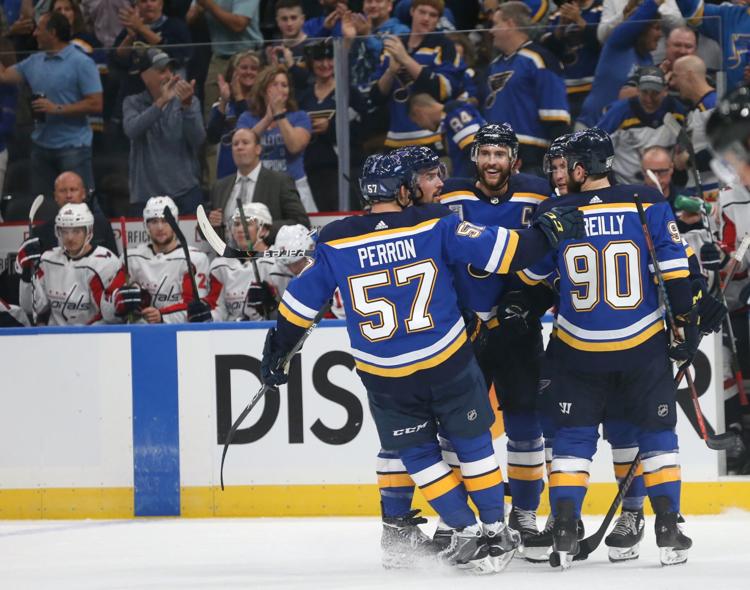 Blues open season against Capitals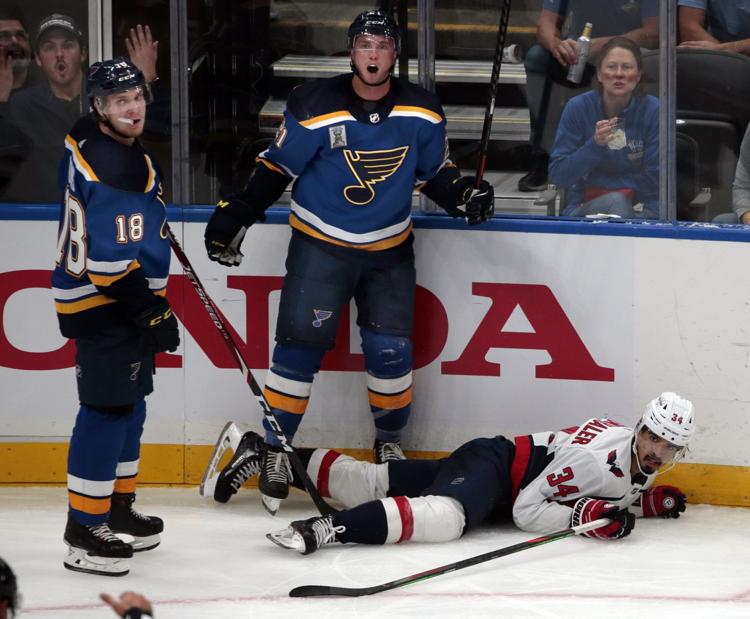 Blues open season against Capitals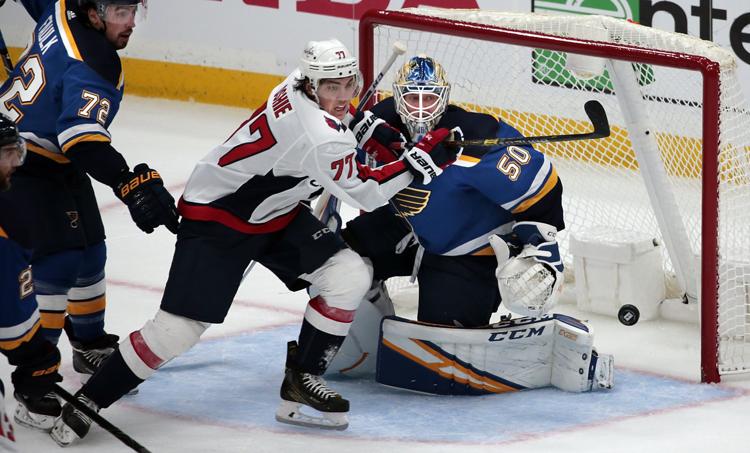 Blues open season against Capitals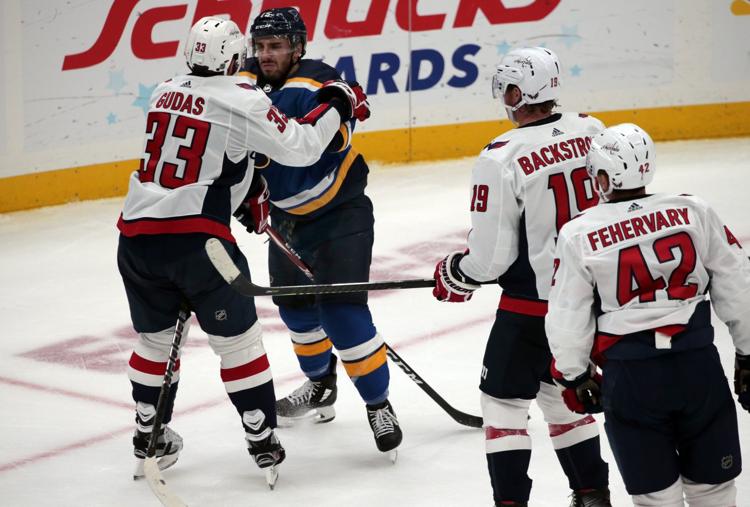 St. Louis Blues V Washington Capitals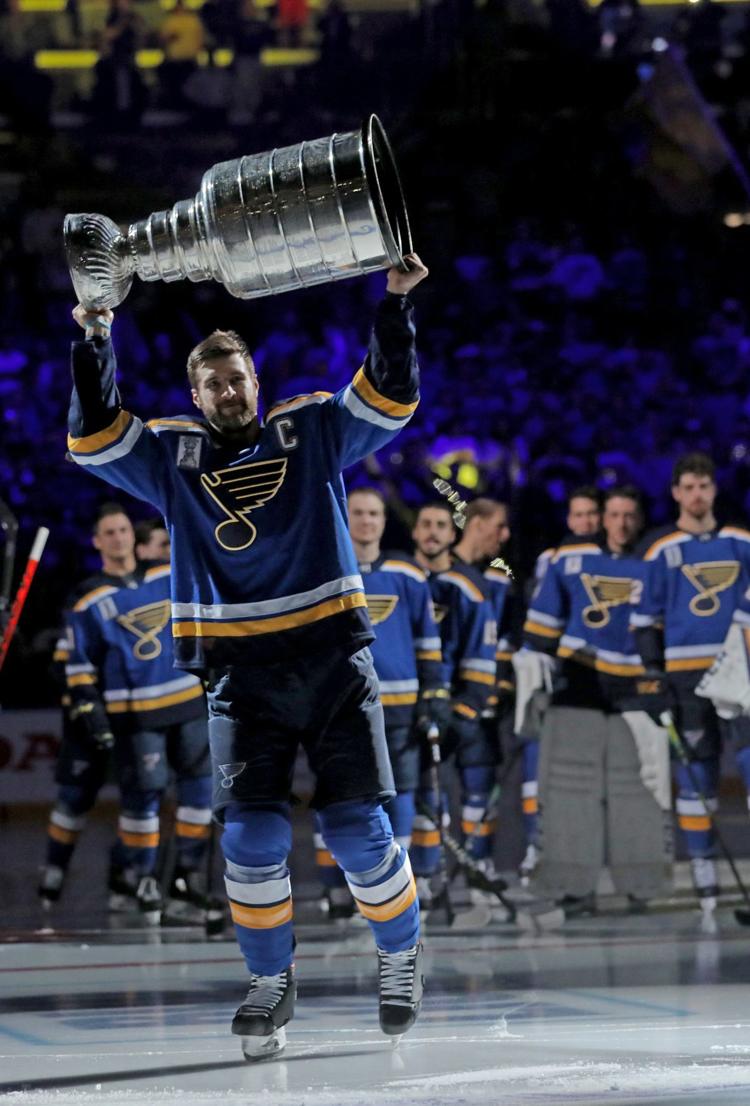 St. Louis Blues V Washington Capitals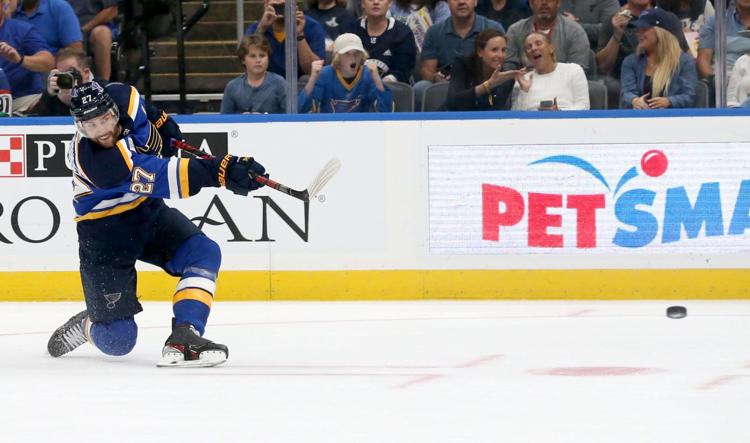 St. Louis Blues V Washington Capitals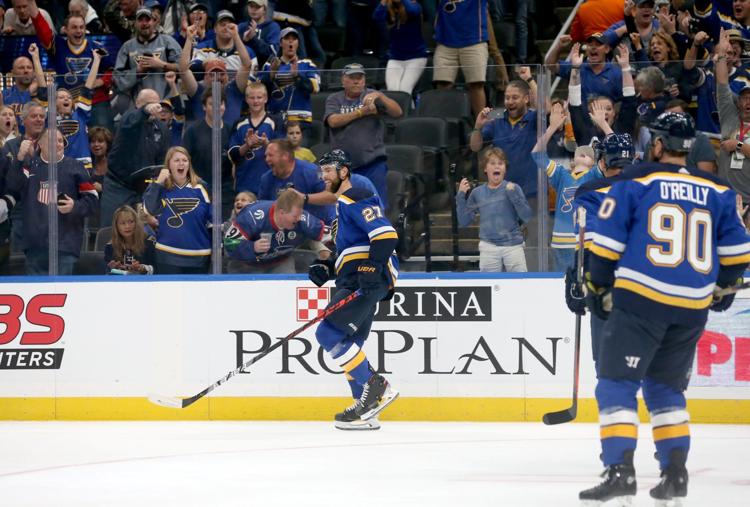 Blues open season against Capitals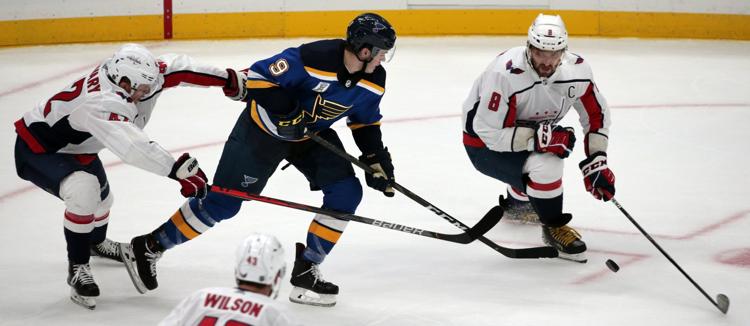 St. Louis Blues V Washington Capitals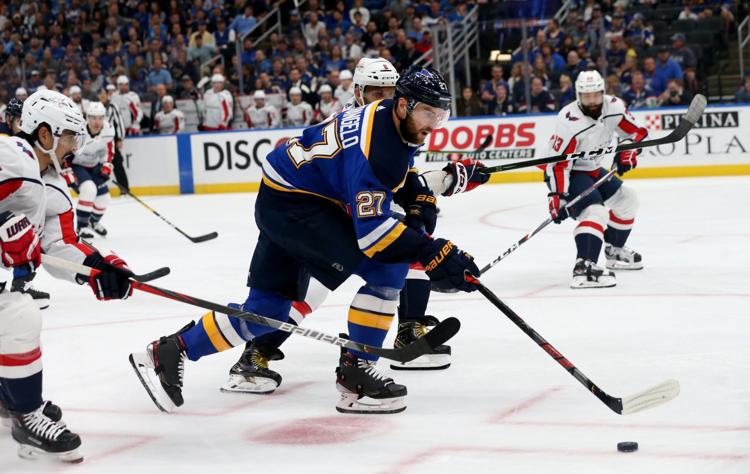 St. Louis Blues V Washington Capitals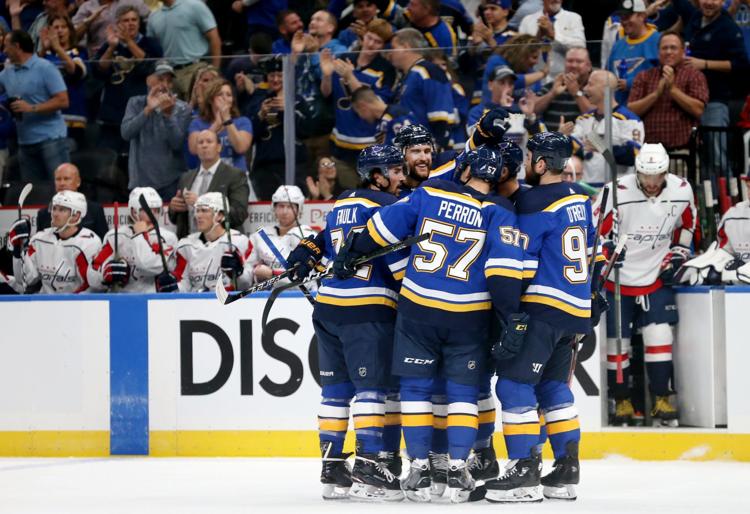 St. Louis Blues V Washington Capitals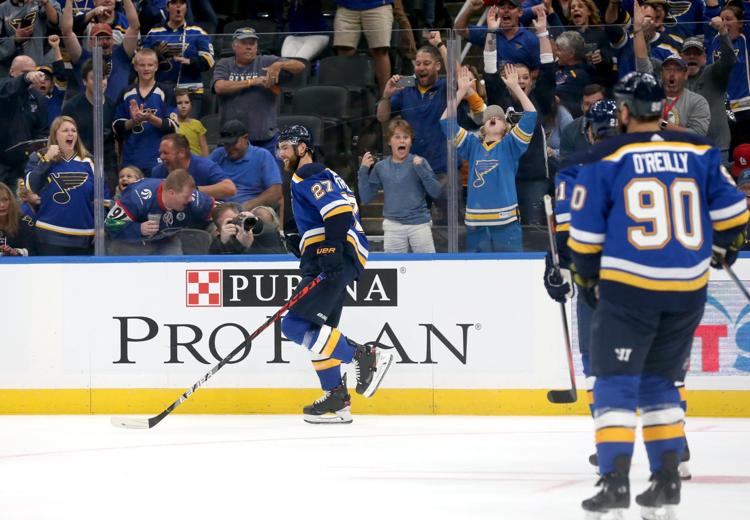 St. Louis Blues V Washington Capitals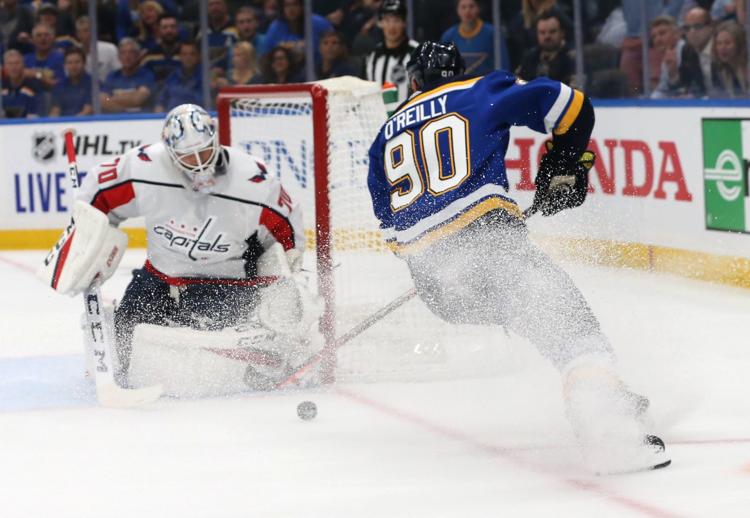 St. Louis Blues V Washington Capitals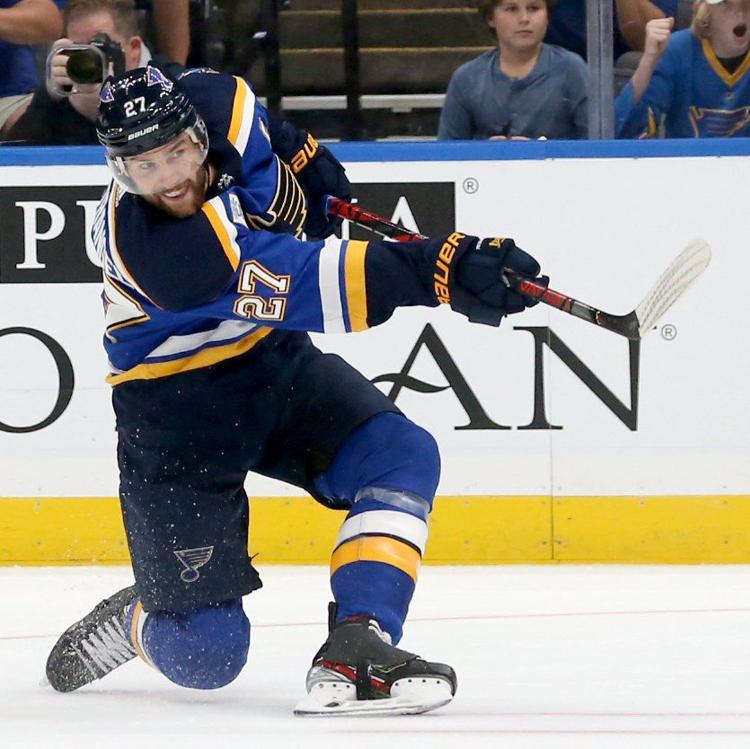 Blues open season against Capitals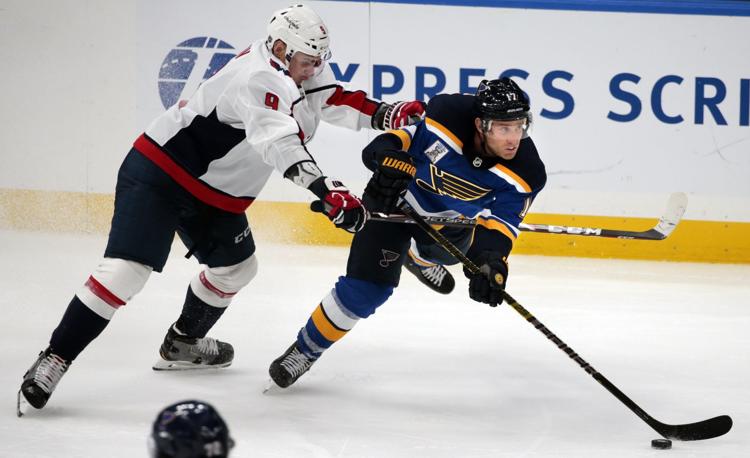 Blues open season against Capitals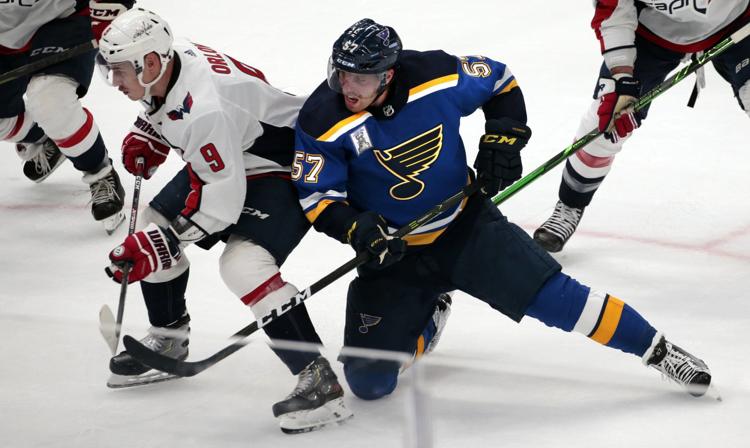 St. Louis Blues V Washington Capitals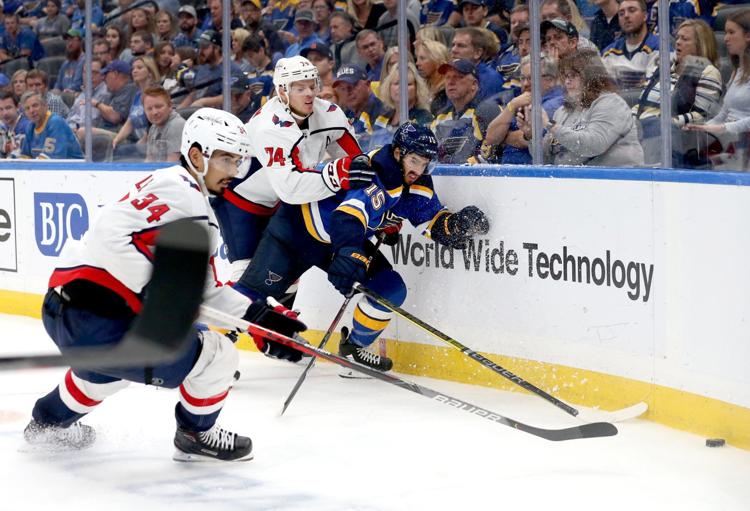 St. Louis Blues V Washington Capitals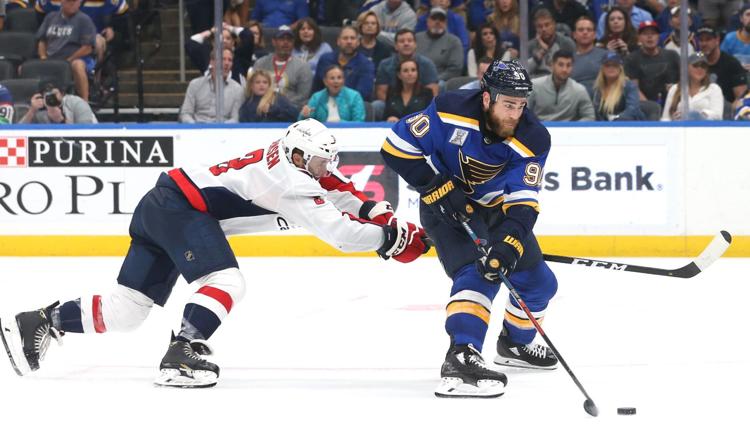 St. Louis Blues V Washington Capitals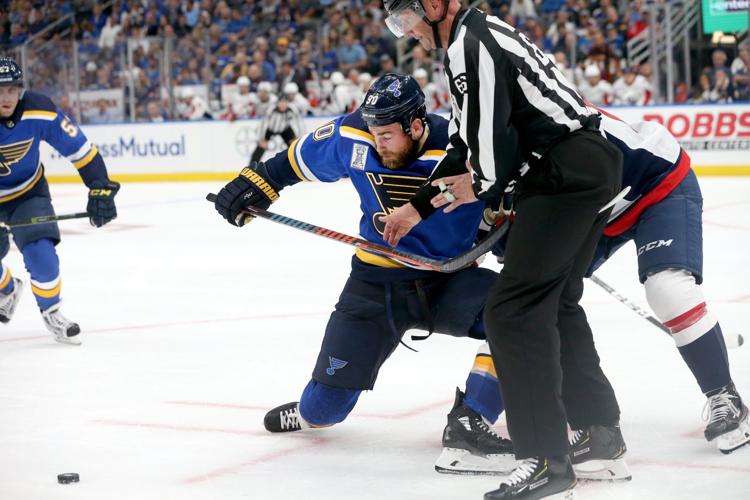 St. Louis Blues V Washington Capitals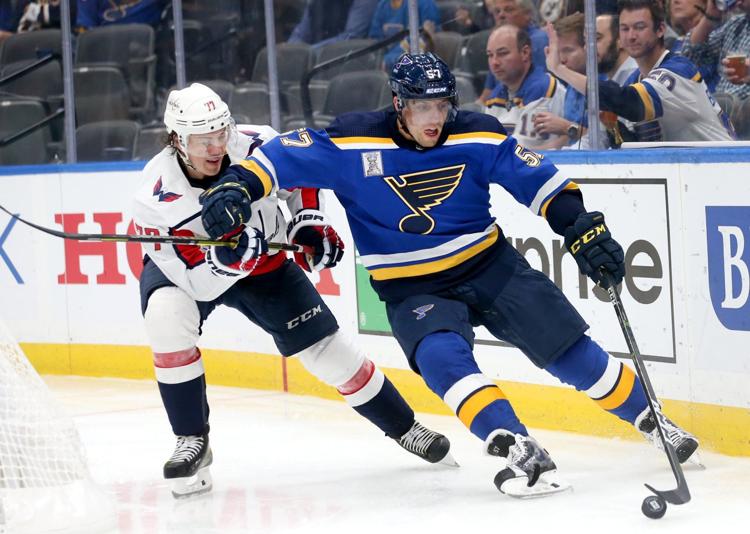 St. Louis Blues V Washington Capitals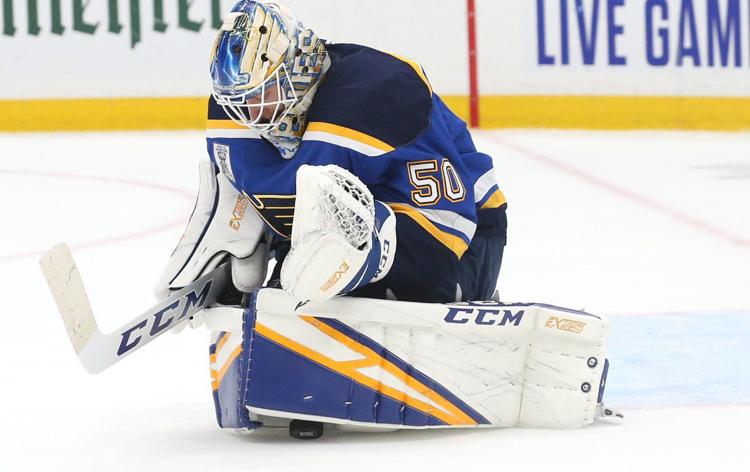 Blues open season against Capitals