Robby Fabbri's left knee, the subject of two operations and a thousand concerns, has checked out OK, but his groin is another matter.
Coach Mike Yeo said Monday that Fabbri had a Grade 1 (the mildest level) groin strain that would keep him briefly out of action. How long that might be, he doesn't know. The Blues are taking a wait-and-see approach with Fabbri, whose return to action has been hampered by the soreness one might expect when returning to playing hockey after having played two games, both in the preseason, since Feb. 4, 2017.
Fabbri made it 2 minutes, 52 seconds into his third game, in Columbus on Sunday, before coming out of the game and not returning. Fabbri won't play in Tuesday's game against Washington at Enterprise Center and the team is off Wednesday, so the soonest he would be on the ice is Thursday, but that seems optimistic. The standard time off for a Grade 1 strain is one to two weeks, and with all that's going on with Fabbri, rushing him back seems like a bad idea. The one catch is that to get past the soreness, he probably needs to play, but playing seems to make him sore.
"I can't say we have a hard set plan yet," Yeo said. "It's a matter of wait and see how it improves here."
Yeo said the soreness is on the right side of Fabbri's body, on the opposite side of his surgically repaired knee, and he said it was possible he was compensating for the repaired knee — "My medical degree did not cover that," he said — and wasn't sure if it was connected to the sore hip flexor or sore back that had kept Fabbri out of practice earlier in camp.
"We're talking about a guy who has missed so much hockey," Yeo said. "He comes out here, his knee has been medically cleared. … Is there some compensation going on or is it the fact he hasn't been in these type of physical battles and competitive situations that he's facing now? Not sure. It's been hard for his body to react to it."
With the start of the season coming up in 10 days, it's increasingly unclear if Fabbri will be able to play Oct. 4 against Winnipeg. The Blues have been cautious with mildly injured players in camp, and Fabbri would seem to be no exception.
"We're just going day to day right now," Yeo said.
ROSTER HOME STRETCH
The Blues sent seven players down to San Antonio, none of whom came as a surprise. Sent down were forwards Klim Kostin, Mackenzie MacEachern, Adam Musil, Jordan Nolan and Nolan Stevens and defensemen Chris Butler and Mitch Reinke. San Antonio, the Blues' new AHL affiliate, opened camp Monday.
That leaves the Blues with 33 players in camp, four of whom — forwards Fabbri, Nikita Soshnikov (concussion), Erik Foley (concussion) and goalie Luke Opilka (ribs) — are hurt. Another forward, Zach Sanford, is still away from the team after the death of his father and won't be back on the ice before Thursday. That leaves the Blues with 15 healthy forwards, 10 healthy defensemen (including Carl Gunnarsson, who is skating but not taking part in contact drills) and three goalies. The cuts also got the Blues down to one practice session a day, greatly streamlining everyone's schedule.
While there were no surprises in the players sent down, the big surprise in the players kept up was young Finnish defenseman Niko Mikkola, who is showing he could be ready to play in the NHL this season if needed.
BLUENOTES
David Perron and Tyler Bozak, who both missed practice Saturday and didn't play Sunday because of groin injuries, were back on the ice Monday and are expected to play Tuesday night. It would be the first game of the preseason for Perron. … Former Blue Pheonix Copley is scheduled to get the full game in goal for Washington. … The game Tuesday will be on KMOX.com and over the air on the high-definition station 98.1 FM HD3.
Photos: Blues host preseason game against Blue Jackets
Blues host preseason game against Blue Jackets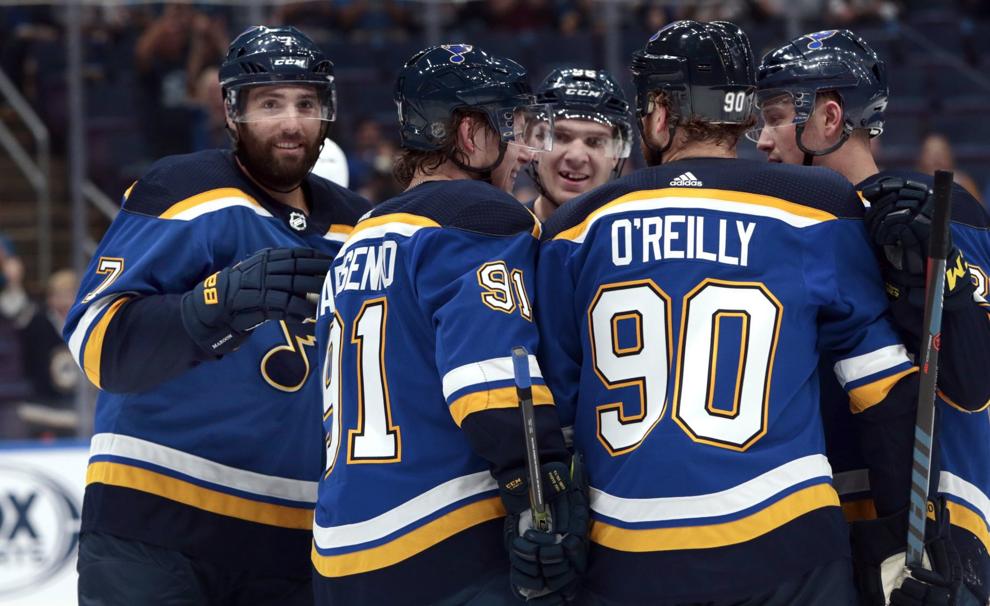 Blues host preseason game against Blue Jackets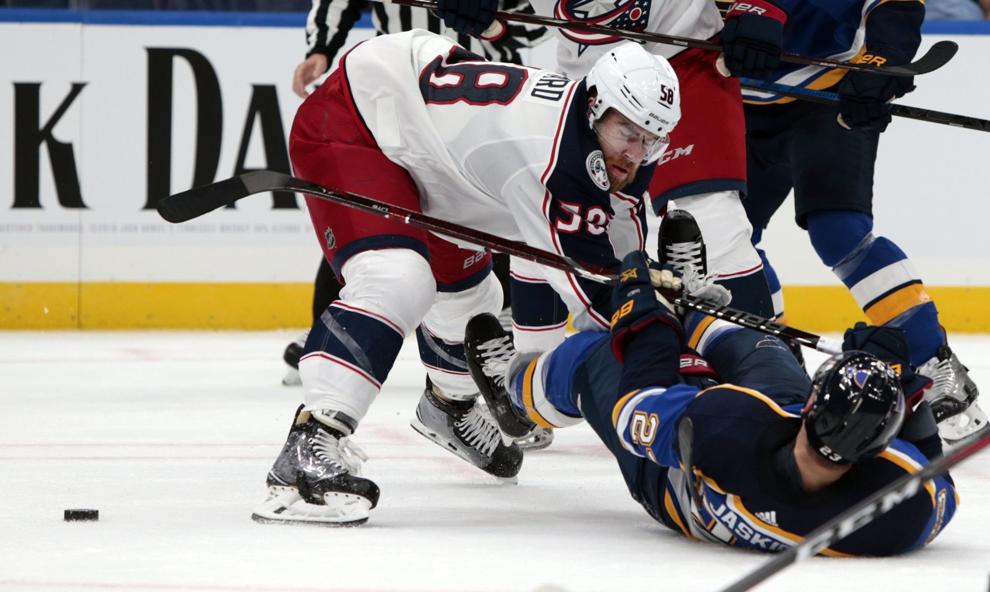 Blues host preseason game against Blue Jackets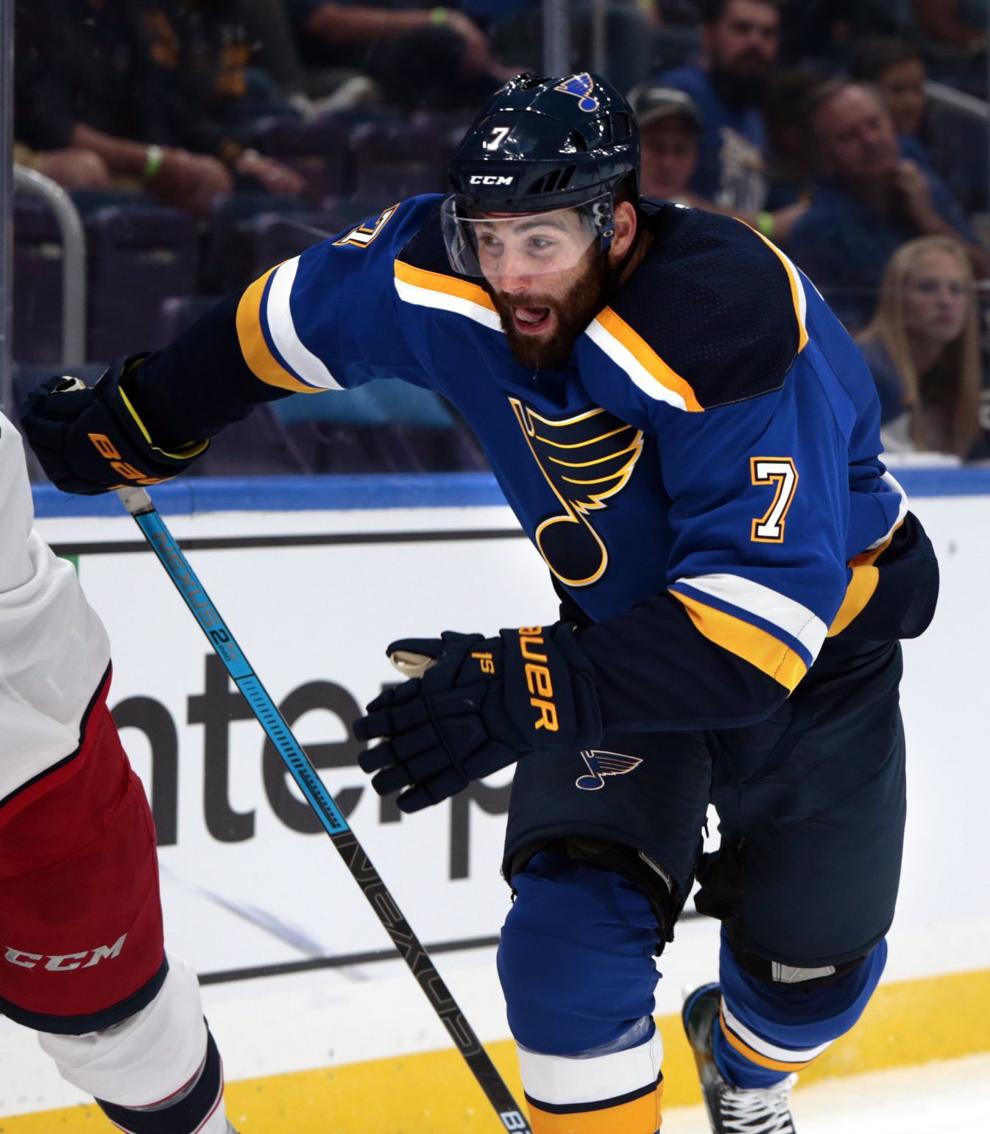 Blues host preseason game against Blue Jackets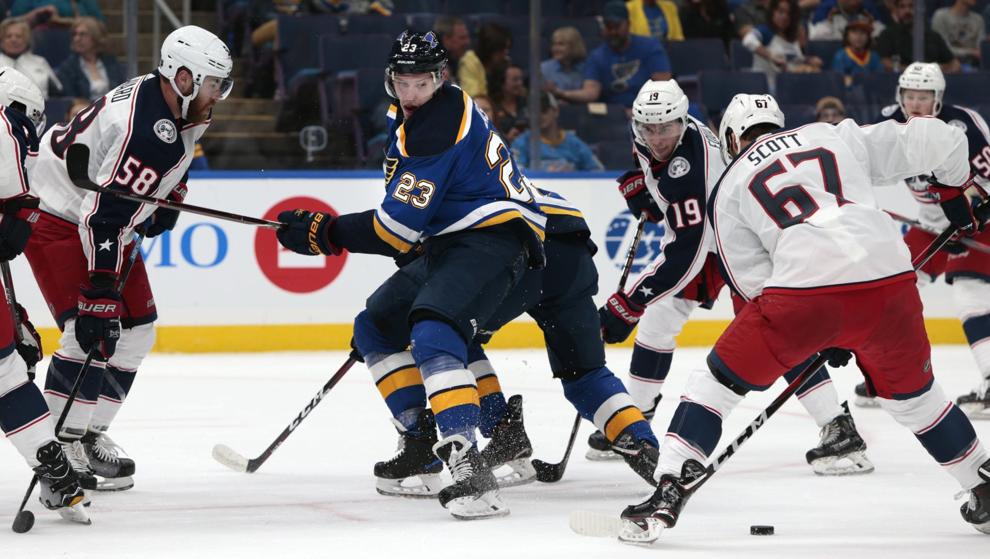 Blues host preseason game against Blue Jackets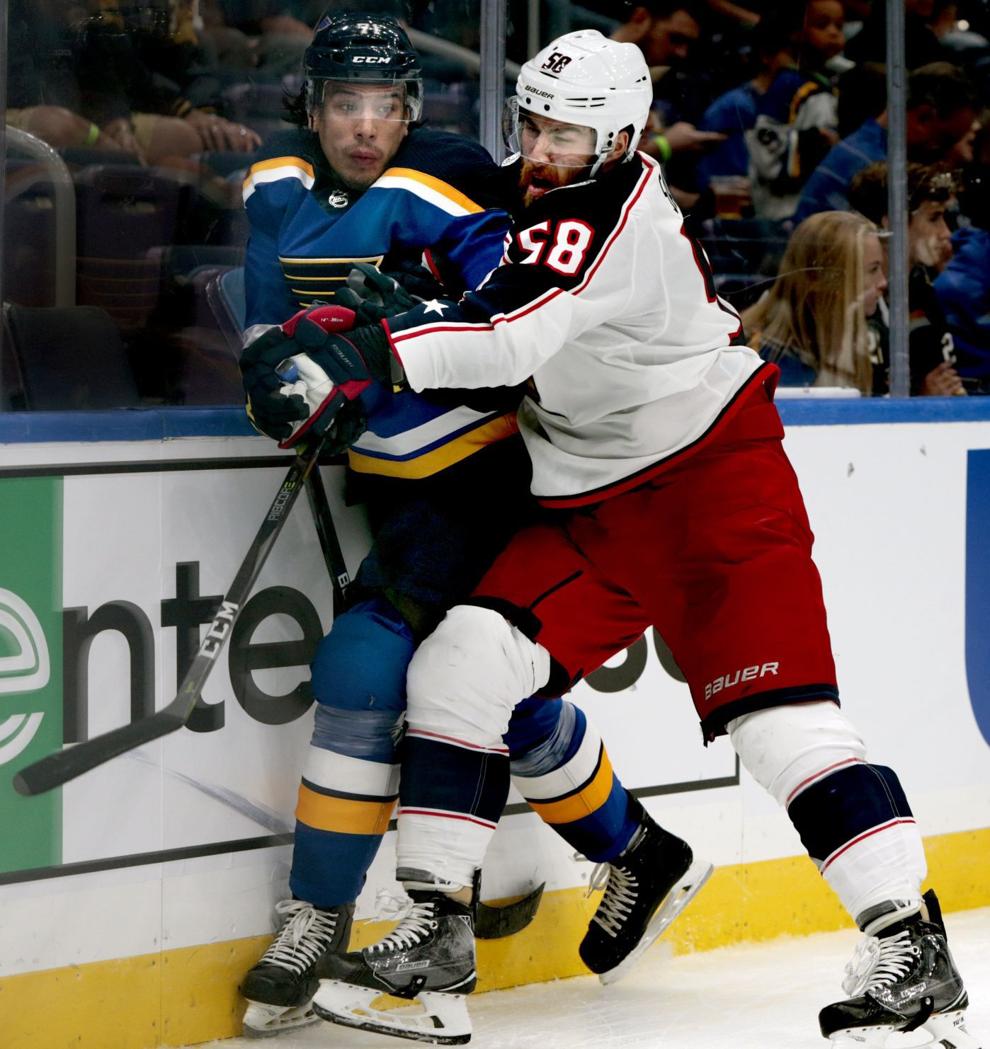 Blues host preseason game against Blue Jackets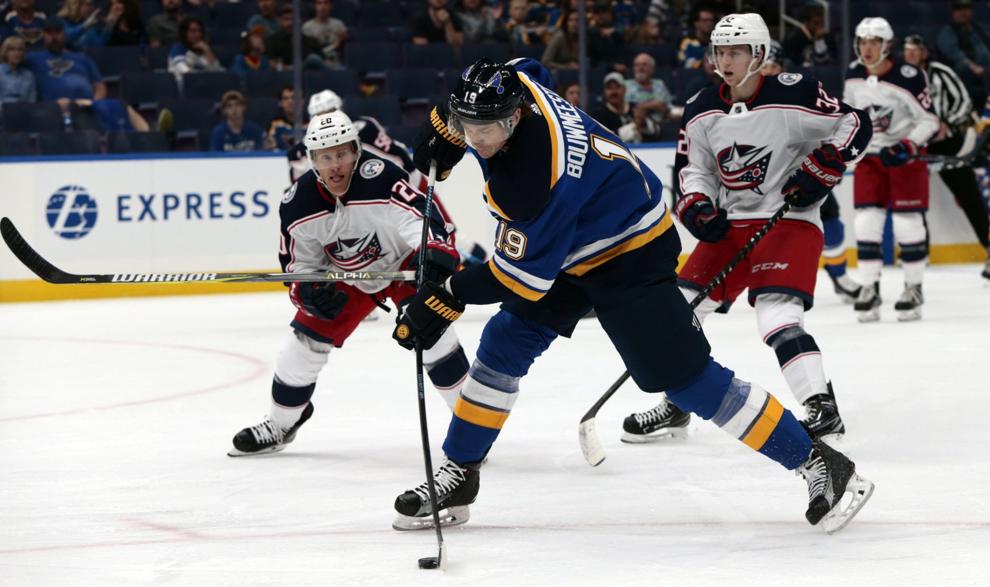 Blues host preseason game against Blue Jackets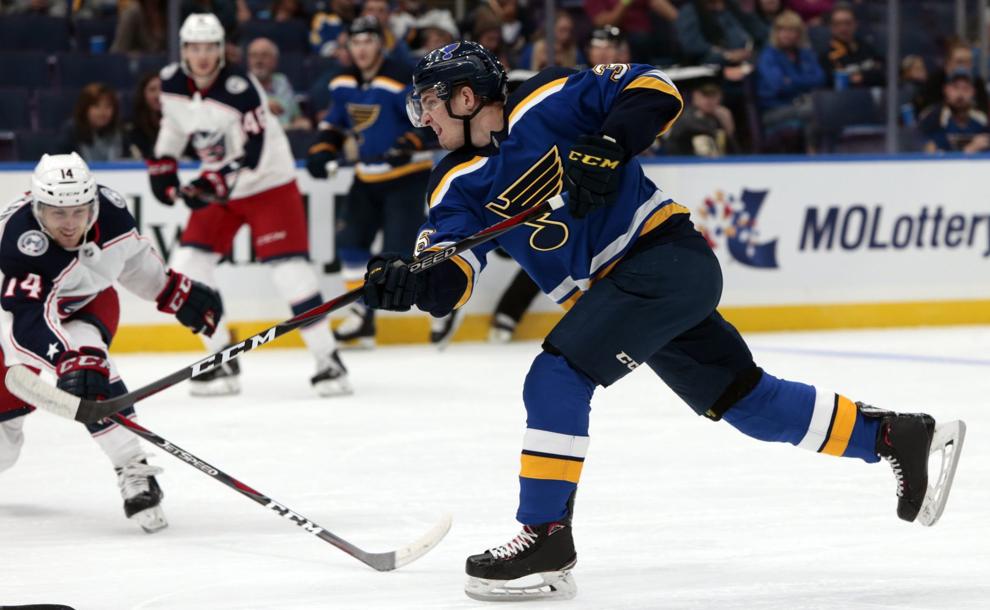 Blues host preseason game against Blue Jackets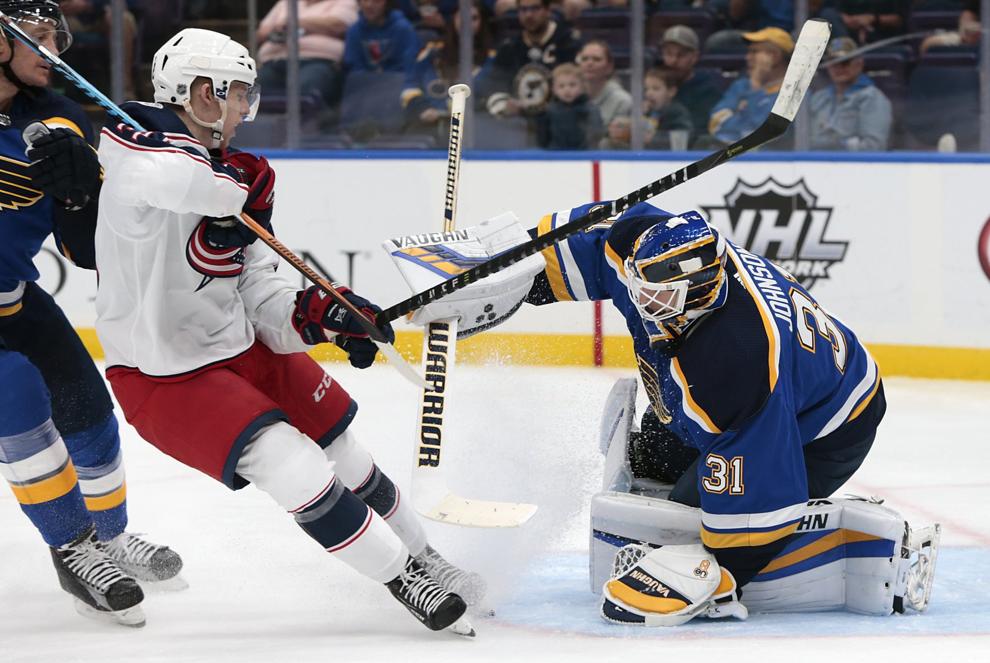 Blues host preseason game against Blue Jackets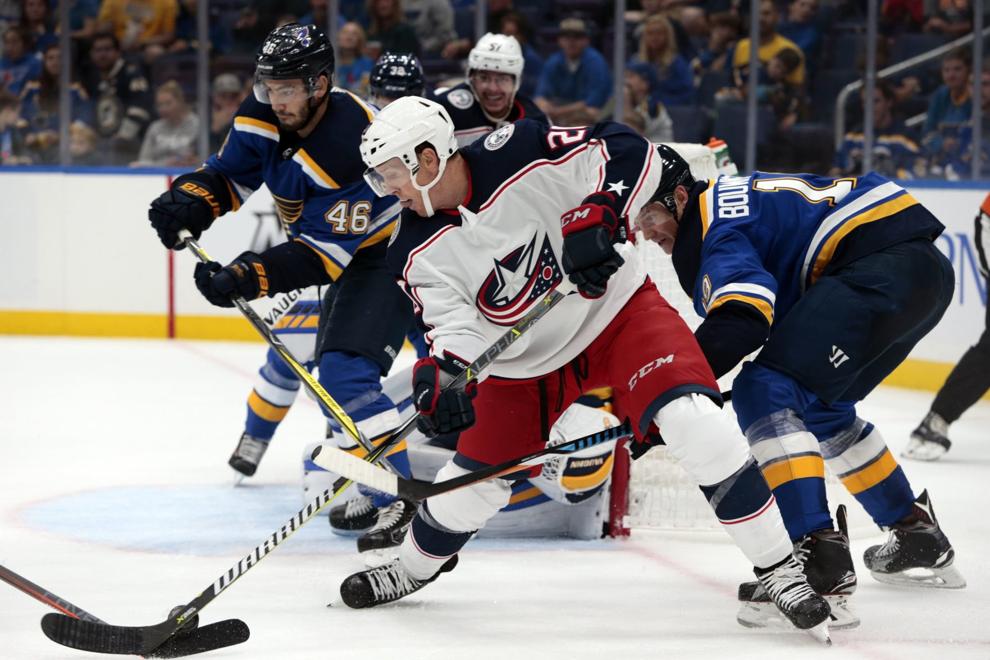 Blues host preseason game against Blue Jackets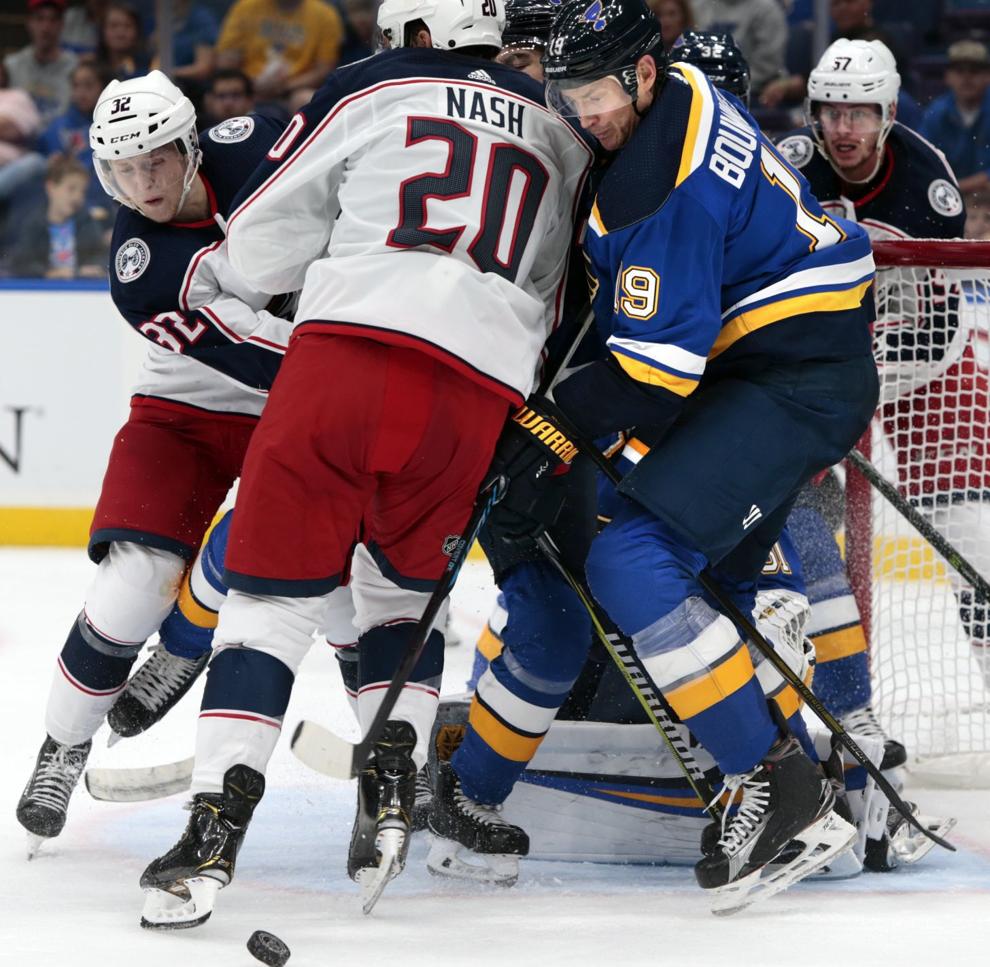 Blues host preseason game against Blue Jackets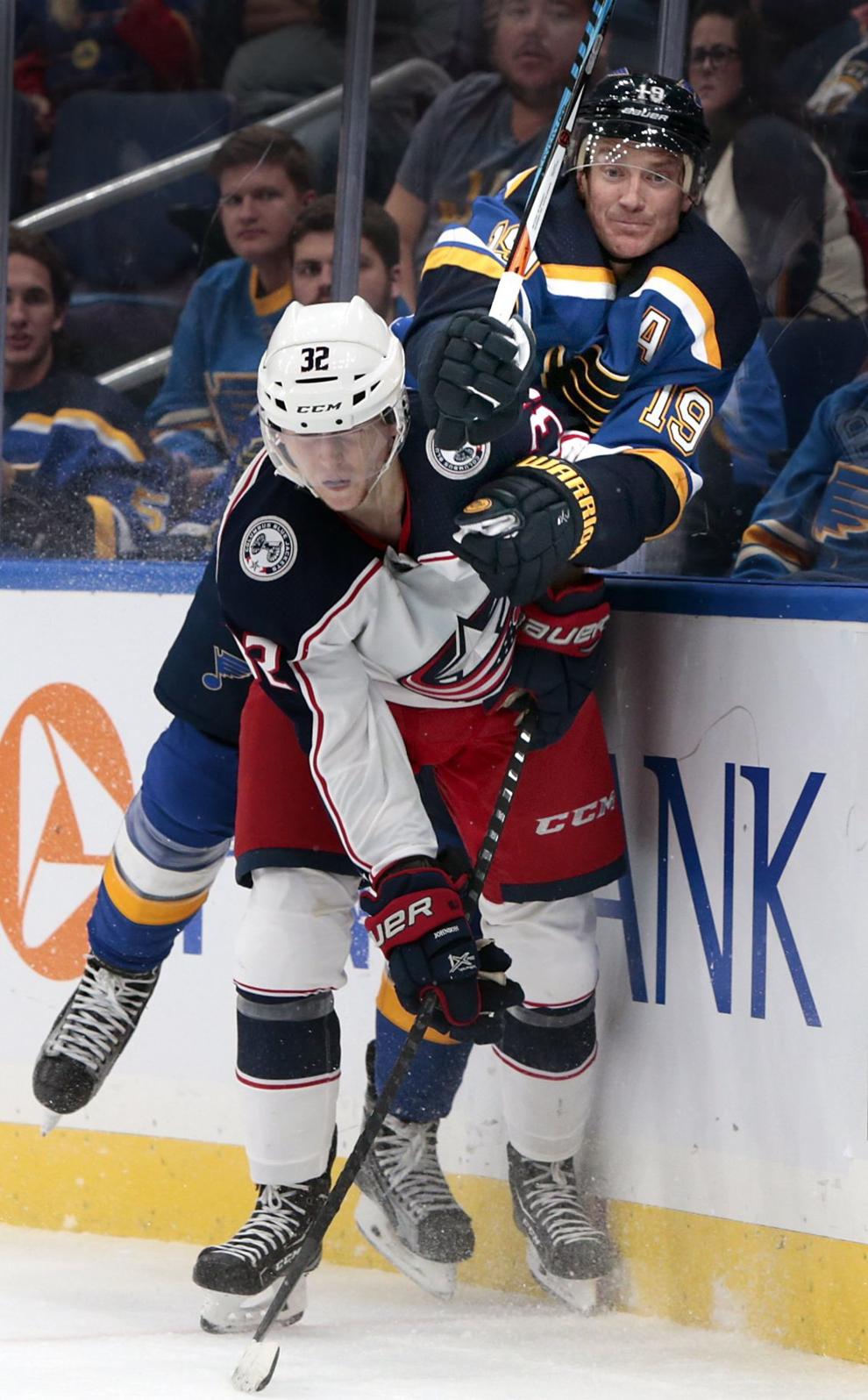 Blues host preseason game against Blue Jackets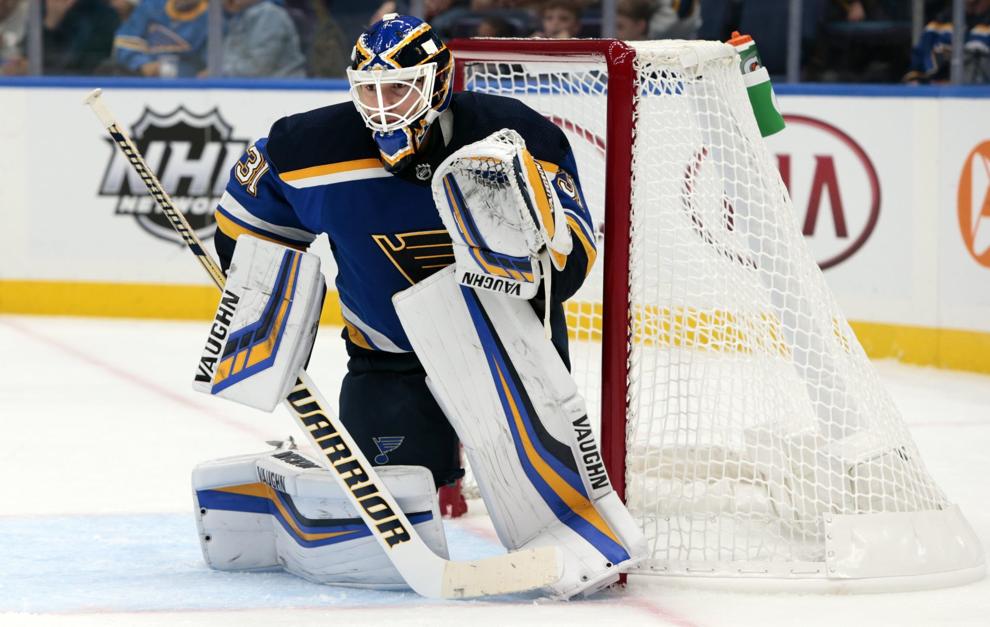 Blues host preseason game against Blue Jackets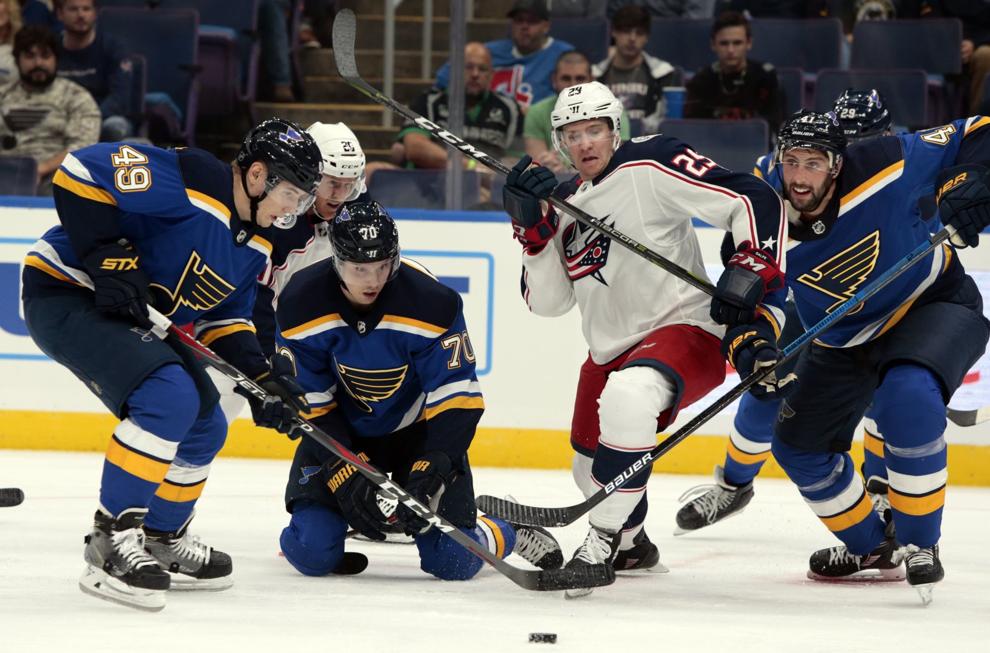 Blues host preseason game against Blue Jackets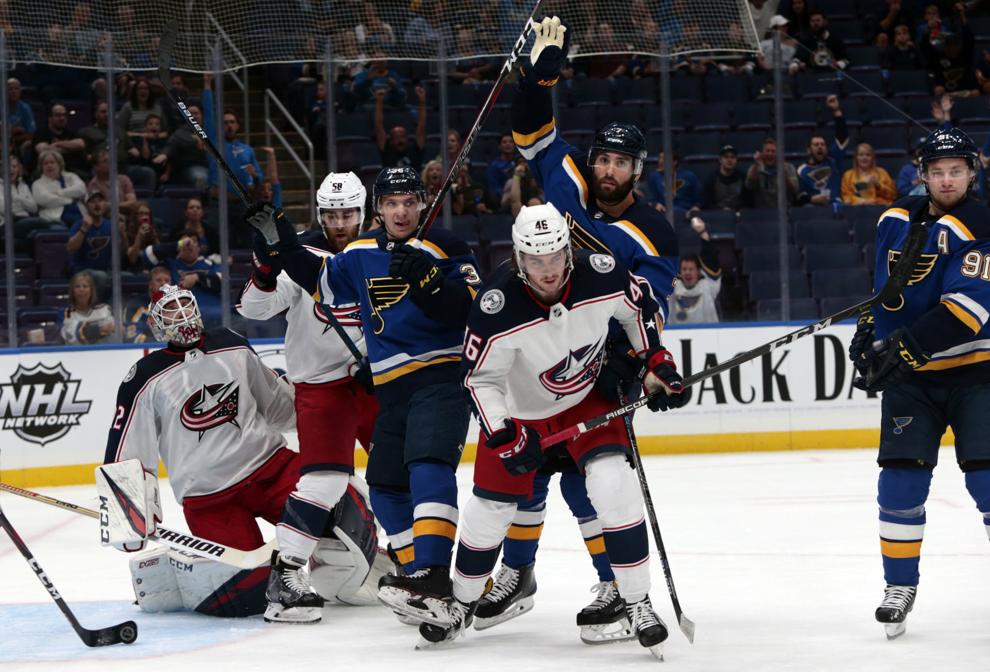 Blues host preseason game against Blue Jackets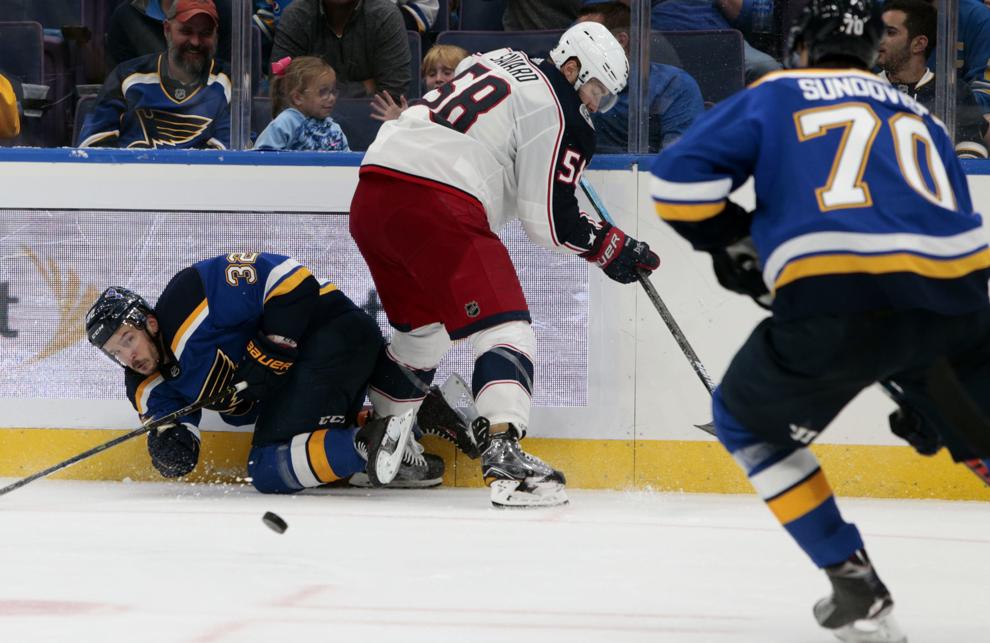 Blues host preseason game against Blue Jackets