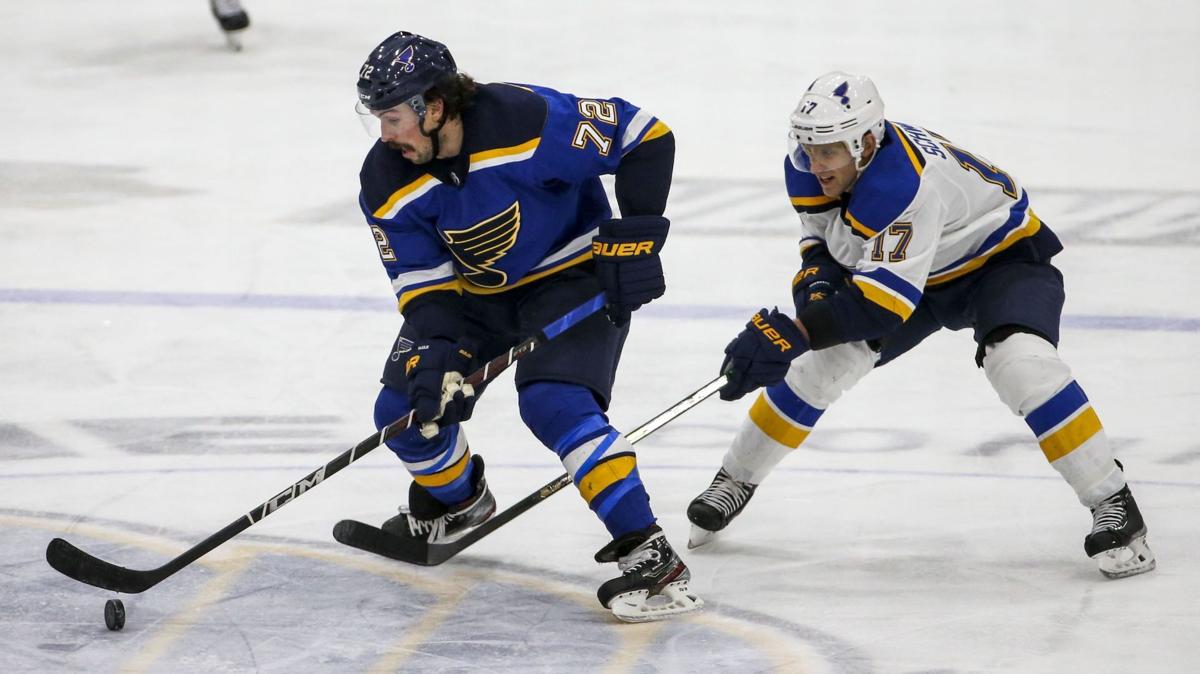 Justin Faulk had worn 27 for most of his NHL career. But when he was traded by Carolina to the Blues before the 2019-20 season, getting that number wasn't an option. It belonged to Blues captain Alex Pietrangelo, so Faulk flipped his number to 72.
When free-agent Pietrangelo signed with Vegas in the offseason, that opened up the number, at least in theory. But Faulk didn't even think about asking for that.
"It didn't even cross my mind," he said. "He's worn that number here for a long time, he captained the team to the Stanley Cup. I'm not going to go knocking for just the jersey number the day someone of that importance leaves. I don't think that's right. I'll continue to wear 72 for as long as I'm here."
More relevant to Faulk and the Blues is not the number that Pietrangelo's departure opened up but a spot on the team at which Faulk could flourish.
Last season, there was no place for Faulk to call home. The right side of the Blues' defense already had Pietrangelo and Colton Parayko. That meant that the Blues either had to relegate Faulk to the third pairing, which meant a reduction in ice time for someone they had just signed to a seven-year, $45.5 million contract, or play him on the left side — not something you would do with someone with that kind of contract.
Without a spot that made sense, Faulk struggled to fit in. After averaging more than 13 goals per season over the previous five years with Carolina, he came to St. Louis and had five goals and 11 assists. He had his lowest Corsi percentage since 2012-13, his second season in the league. His scoring struggles became so acute that he was dropped from the power play; after scoring six goals there in 2018-19, he had one in 2019-20.
It wasn't until the NHL resumed after its five-month pause that he found his game. But for the Blues, that part of their season ended quickly.
"We had him bouncing around," Blues coach Craig Berube said. "Left side, right side, different partners. We were trying to find a fit for our 'D' in general. Adding Faulk, that right side got clogged up. There's three big righties that need minutes. It was an adjustment too from power-play stuff. We have a lot of PP guys back there and we do again this year. That was an adjustment for him and us. I think he's found that role where he's fitting nicely right now."
The departure of Pietrangelo has loosened the right-side logjam, and given Faulk a spot he can grab on to. He's now on a shutdown pairing with Marco Scandella, while Parayko plays with newcomer Torey Krug. That should mean more ice time for Faulk, even though, at present, he doesn't figure in the power play.
No excuses
"I've said before, plenty of times," Faulk said, "I didn't play well last year. I'm not here to make excuses for that or point to anything as to what that reason was. ... Whether (a defined role) is there or not, I think it's every player's job to either take that opportunity if it's there and if it's not, you've got to kind of create it yourself and play well enough to kind of force your hand if things aren't there for you right away."
Still, goals might be tough to come by this season because of how he's being used. The acquisition of Krug figures to keep him off the power play — "We've got plenty of guys that can play on the power play," he said — and the pairing with Scandella will put him up against the opponent's top line whenever possible.
"He's been a good shutdown guy for us," Berube said. "I think he's played really good defensively against top lines. We're going to continue to use him in that role. He's been a real good penalty killer for us. We're going to keep using him in that role. For me, he looks excellent out there. He's skating, got a lot of jump, he's tight on people. There's no room when he's out on the ice. He's doing what we're asking of him."
Key season
This is a pivotal season for Faulk's long-term time in St. Louis. The expansion draft for the Seattle Kraken comes up after this season. Teams can protect three defensemen. Parayko and Krug seem like obvious candidates to be protected by the Blues. Faulk or Vince Dunn are the top candidates for that third spot. One of them will be left exposed, and that player might be the most attractive player on the Blues' roster for the Kraken.
Faulk's play in the Edmonton bubble was encouraging, the first consistent sign with the Blues of what he can do and why general manager Doug Armstrong invested so heavily in him. Now, he just has to keep it going, and as the season starts, he thinks a short season will bring out whatever was brought out in the bubble.
"I don't know what the exact thing is," he said. "It's playoff hockey. I think there's no excuse for not to have it anytime but in the playoffs you need to find that next level and you've got to be ready to go and there's no freebies in that situation. And it's going to be similar this year with the shortened season. Guys are going to have to be ready to go and every game means a little bit more this year, especially with every game within the division. It's essentially a four-point night every night so just being ready to go and knowing the importance of every game, I think I'm comfortable with that and I think our whole team is, too."
Blue versus Blue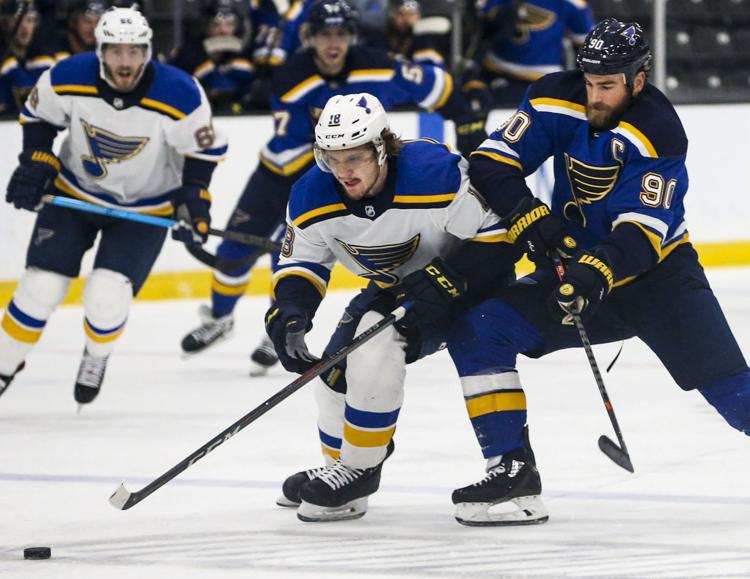 Blues Scrimmage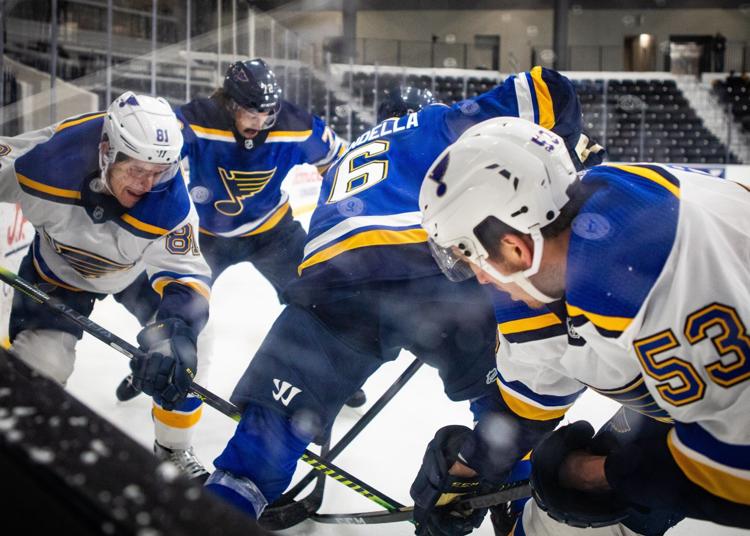 Blue versus Blue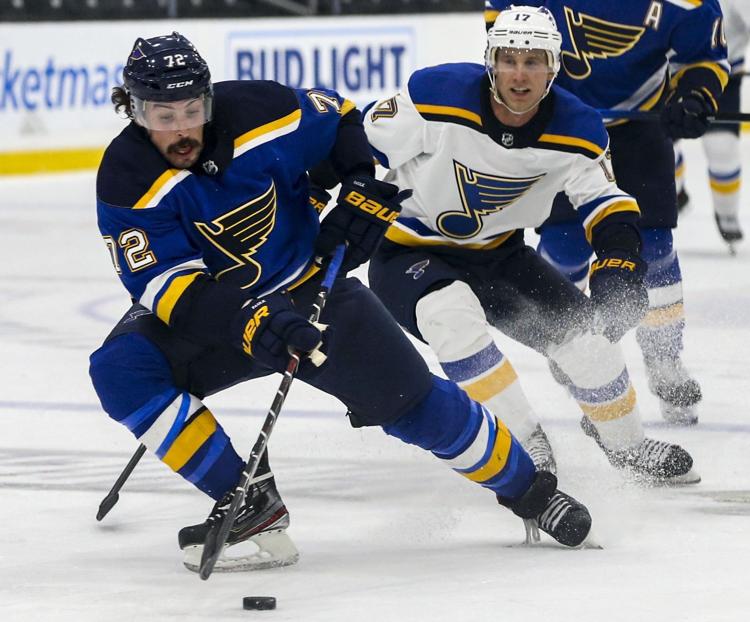 Blue versus Blue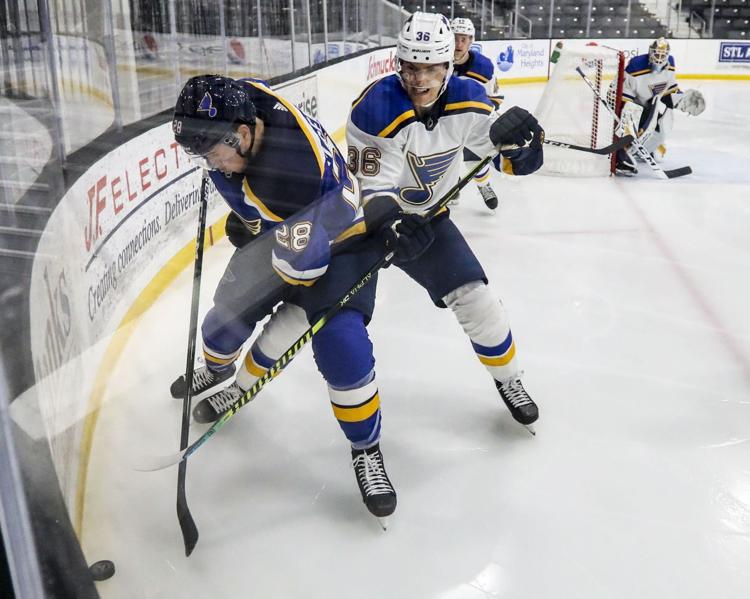 Blue versus Blue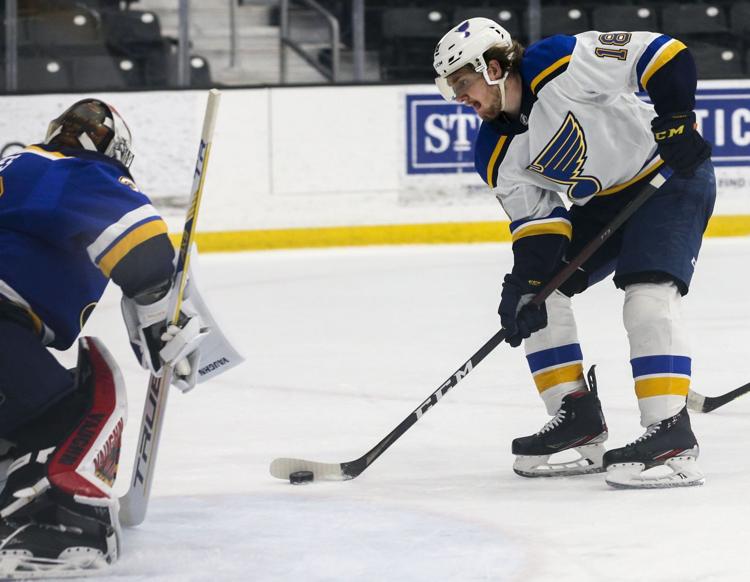 Blue versus Blue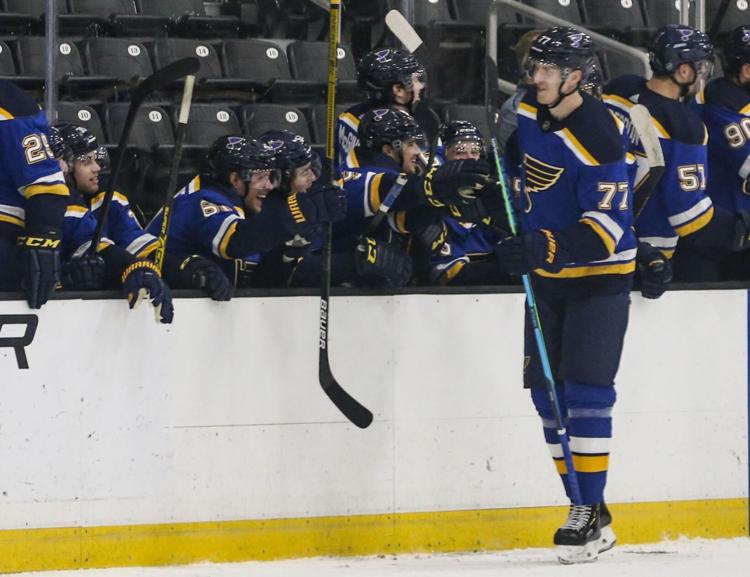 Blues Scrimmage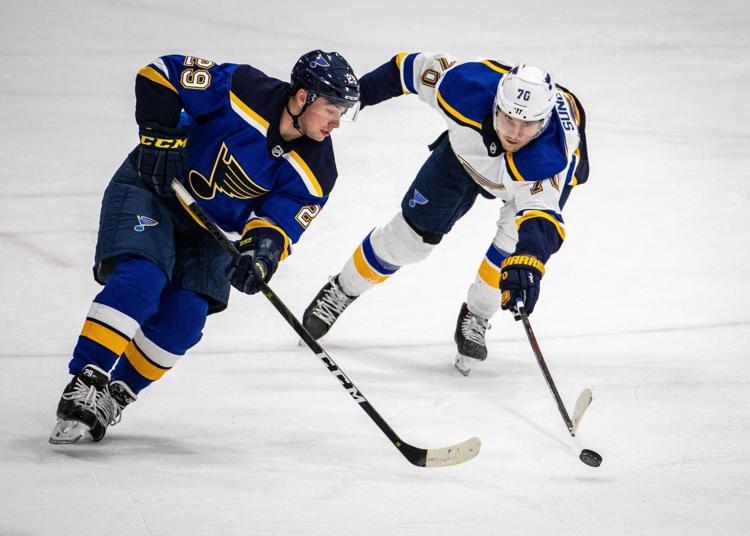 Blue versus Blue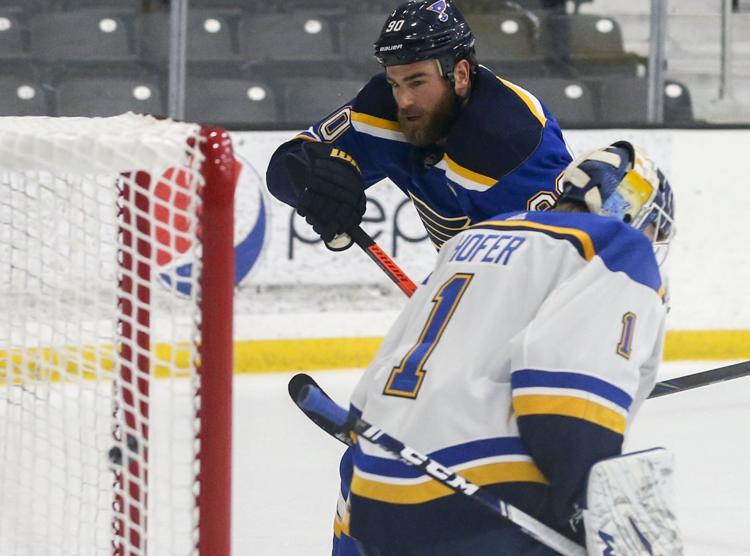 Blue versus Blue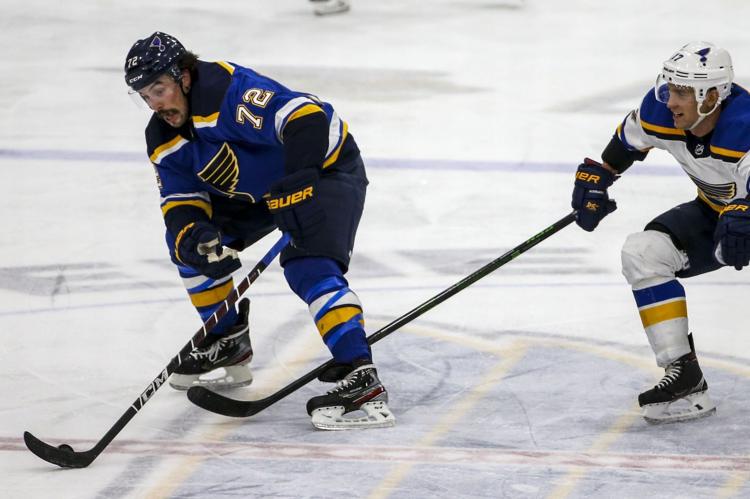 Blue versus Blue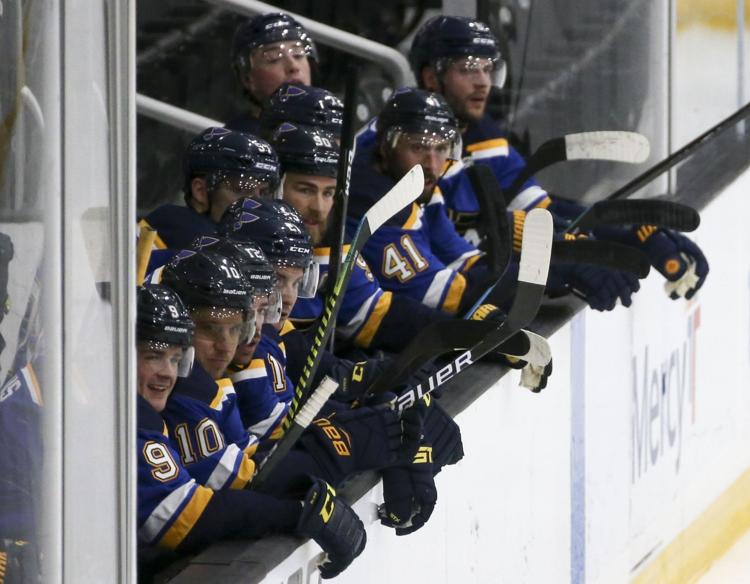 Blues Scrimmage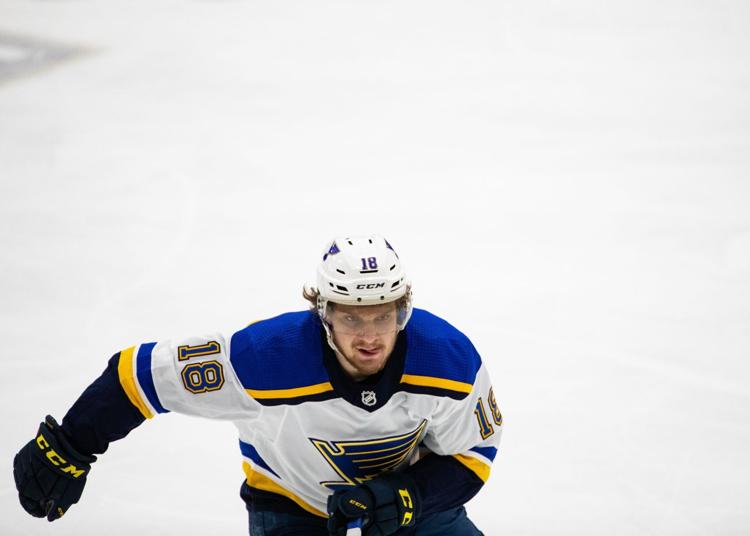 Blue versus Blue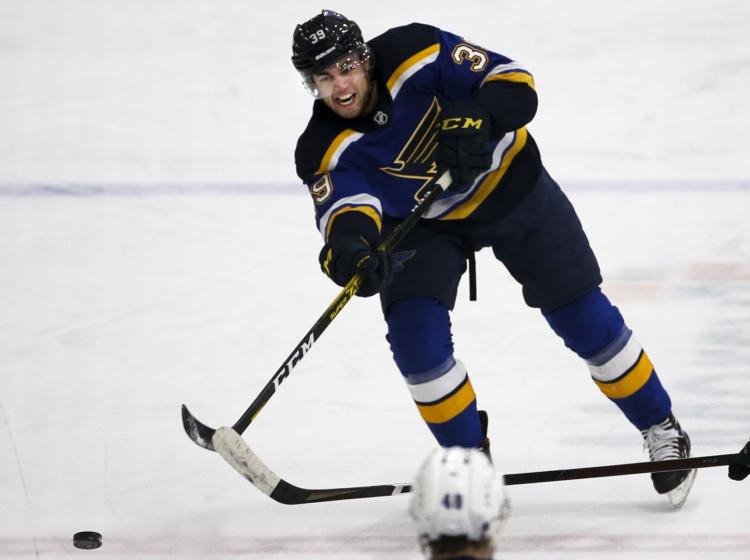 Blue versus Blue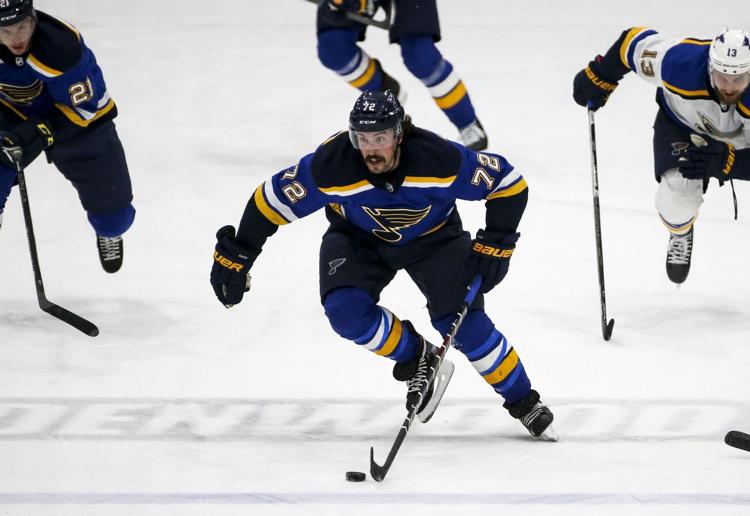 Blue versus Blue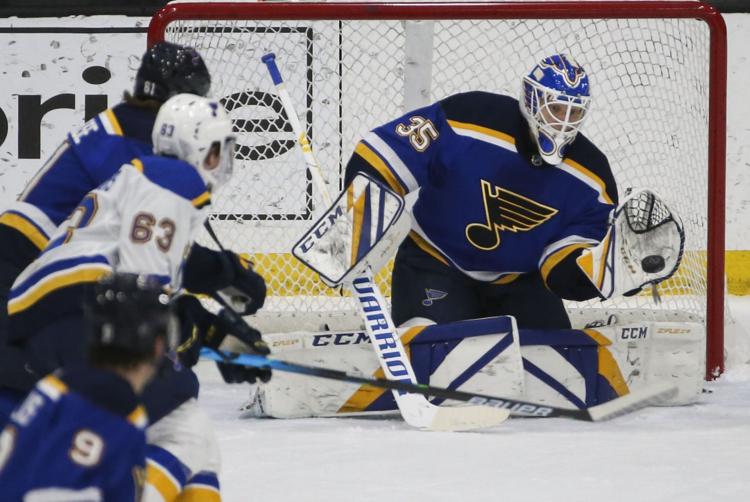 Blue versus Blue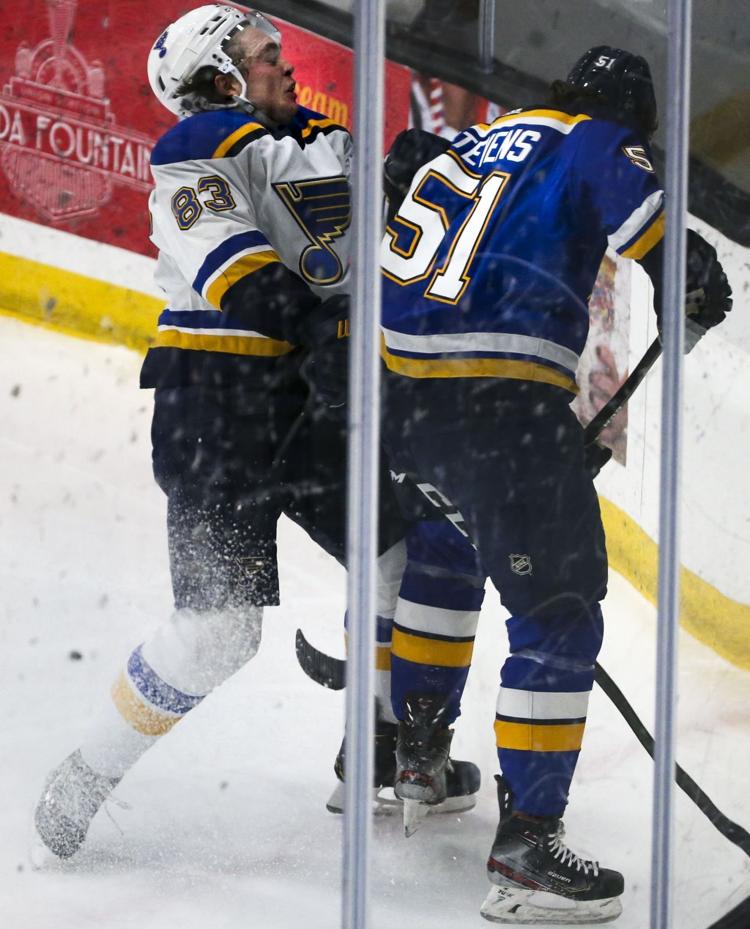 Blue versus Blue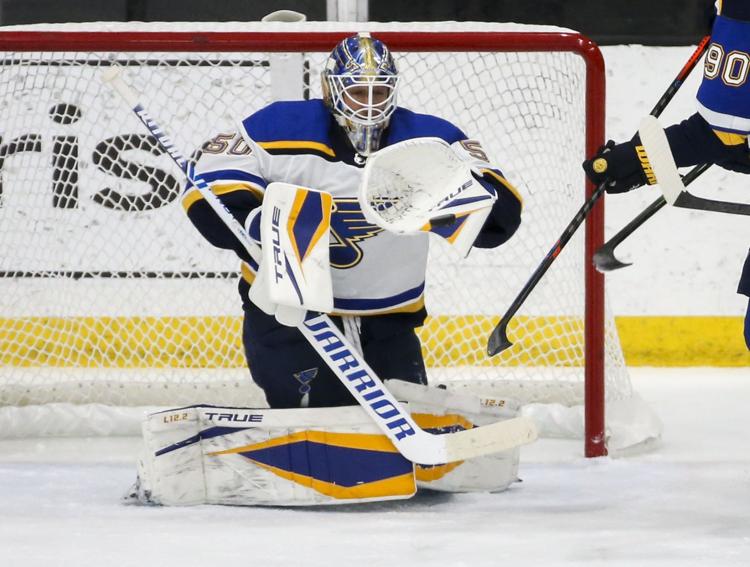 Blue versus Blue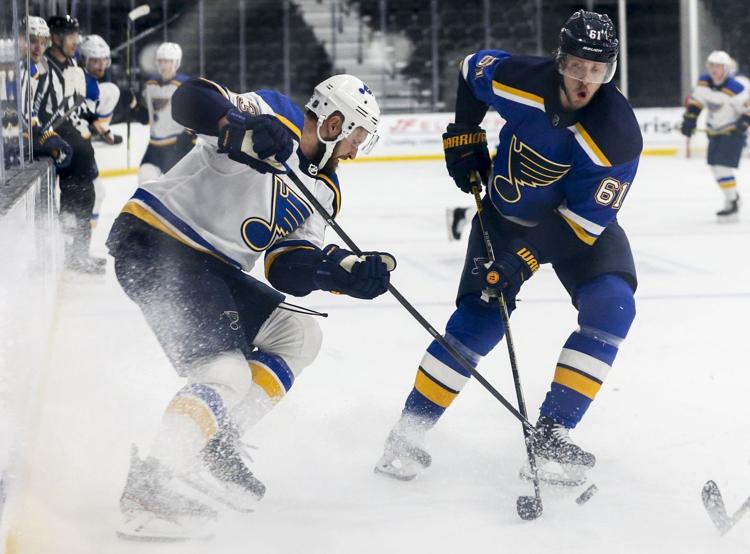 Blue versus Blue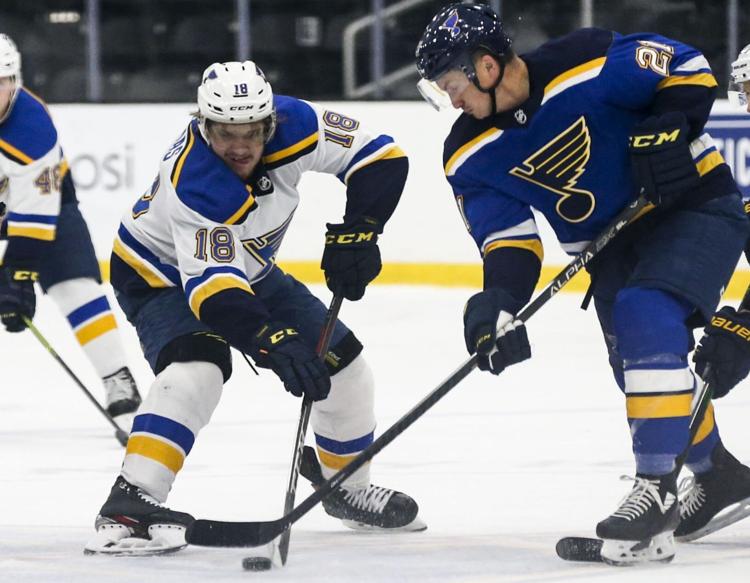 Blues Scrimmage