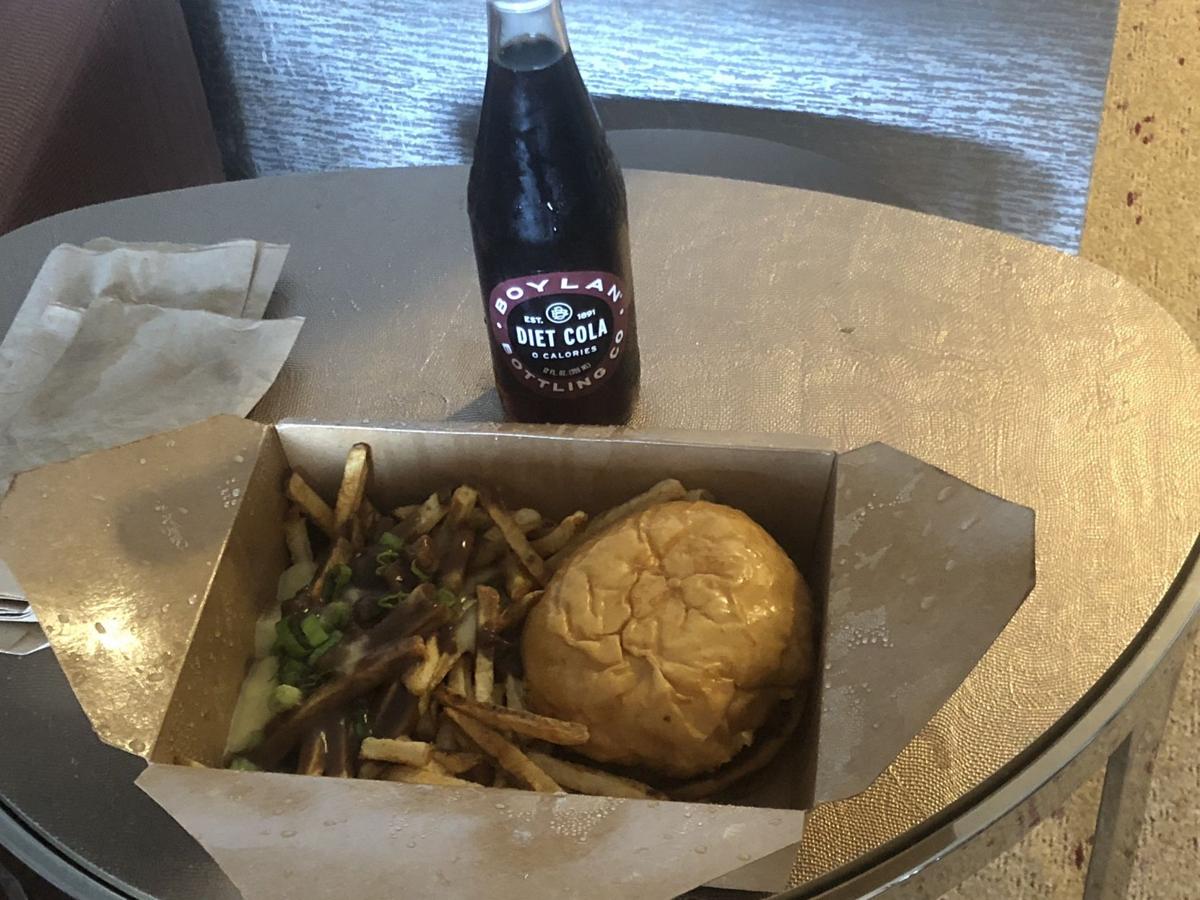 (Fifth in a series of dispatches from quarantine in Canada.)
EDMONTON, Alberta — Since starting on the Blues hockey beat in 2017, I had made six prior trips to Edmonton, but had never been to the Local Omnivore restaurant. Even with Kyle Brodziak's recommendation to try the poutine.
Brodziak, the former Blues forward, is from the Edmonton area. And his younger brother Ryan is co-owner of the Local Omnivore. Due to the coronavirus pandemic, I still haven't been to the place.
But as of Thursday evening, I can say I've tried their poutine.
Poutine is such a Canadian thing, I felt compelled to ask Ryan if there could still be a Canada without poutine.
"No, no," he said, laughing, but emphatic. "I can guarantee you, as soon as every Canadian comes back (to the country), the first thing they're getting is a poutine and a Caesar."
A Caesar? As in Caesar salad?
My education continued. Ryan explained a Caesar was Canada's answer to the Bloody Mary.
Anyway, poutine consists of cheese curds, gravy and fries. And kind of like making chili, everyone adds their own little touch. At the Local Omnivore, that something extra is called "pirate spice."
"That's kind of what makes ours unique," Ryan said. "That's our secret recipe."
The Local Omnivore makes three varieties. I had the basic pirate spice poutine. I'm no poutine expert. The only other time I'd had it was at the Urban Chestnut in The Grove a couple of years ago.
I'm sure Ian Froeb, our restaurant critic, could provide a better description, but the pirate spice poutine was great. I liked the spicy touch.
I also had a tasty hamburger, which was listed on the menu simply as The Hamburger. (I've found Canadians to be typically understated.)
Ryan and co-owner Mark Bellows started out with a food truck in 2013 and then opened the restaurant in 2015. Bellows came up with the Local Omnivore name while he was at yoga school. (I guess there really is something to this meditation stuff.)
"We worked in kitchens together for quite a long time, like all over the city — from fast casual to fine dining," Ryan said. "Then we decided that we should just kinda open up our own place because we weren't too happy with management in all these other places."
They built the restaurant from scratch. "It's pretty eclectic," Ryan said.
And they do a lot in-house.
"We grind the meat every day, so it's like really, really tasty," Ryan said. "What do they call 'em? — mash burgers kind of thing."
But like businesses everywhere, the Local Omnivore was hurt by COVID-19. Brodziak and Bellows have had to simplify the menu. What was once a staff of 16 is down to two-full-time and three part-time workers.
"So it's been pretty brutal," Ryan said. "But we've been able to cut all our costs and still make a go of it. It's been all right, kind of a blessing to still be able to work. But it's not nice when you have to let go of all your staff like that."
When my quarantine ends I hope to visit the place in-person, socially distanced of course. Maybe I'll run into Kyle Brodziak, a hard-working, reliable grinder — that's hockey grinder, not meat grinder — who played 226 games over three seasons for St. Louis. He comes in about once a week with the wife and kids.
I asked Ryan if there was a Brodziak jersey or two hanging in the place.
"Oh, no, no," Ryan replied, almost insulted. "No Brodziak jersey on the wall. That's kind of known already. Edmonton's still a pretty small-town mentality."
So hanging his jersey would be like stating the obvious?
Proof once again that Canadians are understated.
In the photo below, former Blues forward Kyle Brodziak (second from left), younger brother Ryan Brodziak (second from right) and a bunch of other Brodziaks stand outside the Local Omnivore. (Ryan Brodziak photo)