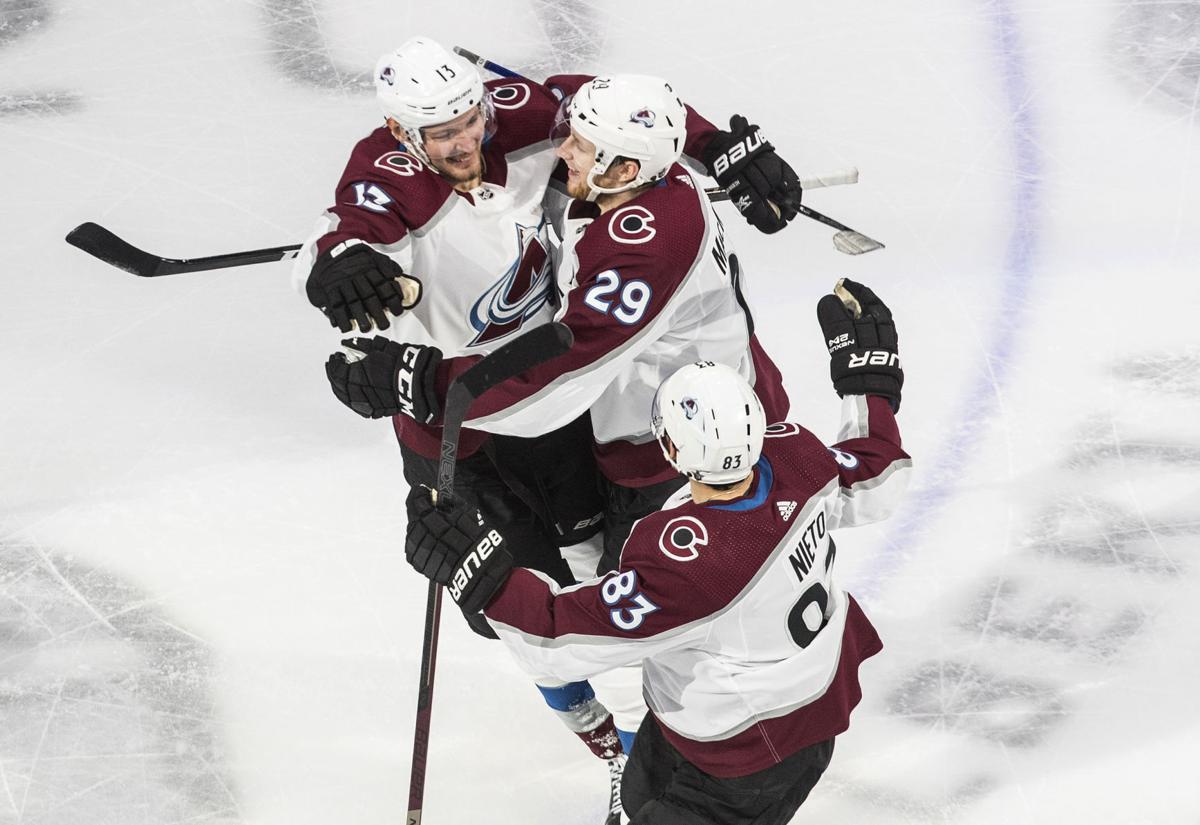 EDMONTON, Alberta — Colorado's Nathan MacKinnon won the Lady Byng Trophy given for sportsmanship and gentlemanly conduct combined with strong play.
The NHL announced MacKinnon as the winner of the award Friday. He finished ahead of Toronto's Auston Matthews and the Blues' Ryan O'Reilly in voting by the Professional Hockey Writers Association.
MacKinnon had a career-low 12 penalty minutes this season. No other forward averaged more ice time than MacKinnon's 21:13 while taking fewer penalties.
MacKinnon is also a finalist for the Hart Trophy as NHL MVP. That award will be announced during the Stanley Cup Final.
The Avalanche were eliminated in the second round of the playoffs through no fault of MacKinnon, who led them with 25 points on nine goals and 16 assists. The 25-year-old is still the postseason's leading scorer six games into the conference finals.
O'Reilly had finished second in the Lady Byng voting last season.
He missed out on another award Thursday when he also finished third in the Selke Trophy voting won by Sean Couturier of Philadelphia, with Patrice Bergeron of Boston coming in second. O'Reilly had won the Selke Trophy as the league's top defensive forward in 2018-19.
No other Blue remains a candidate for an award this season. Craig Berube came in fourth in voting for the Jack Adams Award as coach of the year that was announced on Wednesday.
Tom Timmermann • 314-340-8190
@tomtimm on Twitter
The latest STL Blues hockey news, NHL headlines, scores, standings and rosters.