The entrance to the home of the Blues was a clustered jumble of sawdust, lumber, stacks of drywall, workbenches — you name it — with dozens of workers in hard hats moving everywhere.
After the Shania Twain concert June 13, the doors to what is now called Enterprise Center were closed and Phase II of the arena's three-part renovation process began. The doors will re-open Sept. 13 for Maroon 5.
But by the looks of things Wednesday, it will take a break-neck pace to get there.
"The biggest question is are we gonna make it?" said Alex Rodrigo, the Blues' group vice president for sports and entertainment operations.
"Yes," he replied. "Everything right now is tracking well with our partners at PARIC (Corp.), who are general contractors and leading this initiative. ... There's still a tremendous amount of work that needs to take place."
The $42 million Phase II has 200 full-time workers, plus subcontractors working around the clock.
"I've got 22 days, 582 hours left, so we're counting every minute," Rodrigo said. "It's a race. It's the best home improvement show that you can imagine."
Phase I took place in a similar time frame last summer and cost $34 million. The huge video board hanging over center ice — and weighing three tons — was the big shiny object of this phase. And there was new lighting and new restrooms. But most of last season's renovation was away from the public eye — all kinds of infrastructure and technology improvements, as well as revamped locker room areas for the athletes.
But Phase II, you might say, is much more fan friendly. For starters, there are 9,000 new seats in the upper deck. As for the rest of this summer's renovations, Rodrigo said: "New gathering spaces to be able to eat, drink and be merry. This is really the first opportunity for us to really kind of focus on how our fans are engaging and acting throughout the building."
It begins with the main entrance at 14th Street and Clark Avenue. There will be a 4,100-square-foot retail store, doubling the size of the previous store , and a new food and beverage area.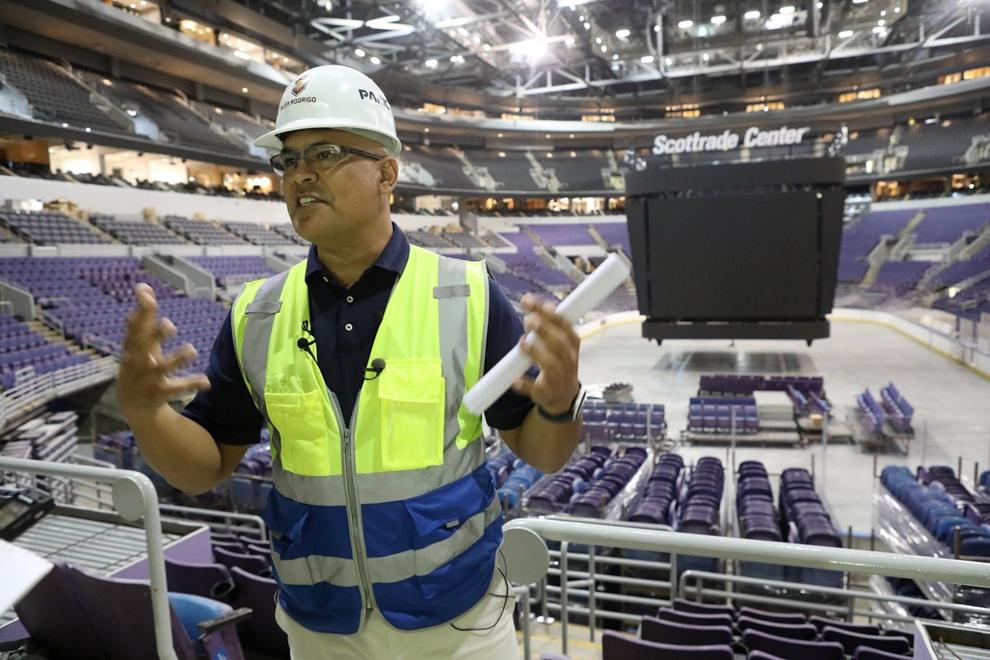 "Throughout the entire concourse, both plaza and mezzanine, we've painted just about every single square inch of this building," Rodrigo said. "About 1,500 gallons of paint, 26,000 square feet of new tile, 29,000 square feet of new carpeting."
One of the first things noticeable once you enter the building is a lower ceiling. The old atrium is gone. Where there once was nothing but air, concrete was poured, creating floors and an additional 20,000 square feet of gathering space on the mezzanine (or 300 level) and the club-seat area.
On the mezzanine level, the result is a new 6,000-square-foot space , including a nice view of downtown. There will be a new 2,000-square-foot retail store here, and a refurbished concession stand. This area will be known as The District, and whether it's a hockey game or a concert, fans can gather there before events, or during intermissions, to mingle, stretch their legs, or buy food and drink.
On the club level one floor below, a similar space was created . This area will feature premium seating known as the Bommarito Automotive Group Lounge, and food and beverage area known as the Bud Light Sports Pub.
The group lounge will include three rows of boxes and three rows of tables — with a total seating of about 160. Behind it will be the sports pub.
Sporting events such as the Southeastern Conference basketball tournament are looking for spaces such as this in venues to host events for community or corporate sponsors, said Nick Wierchiak, the Blues' vice president of ticketing, premium and suite sales.
"Especially when we're bidding for these tournaments, that's a key element in being able to say what can you do beyond just on the playing surface through the building to be able to create a unique and memorable event," he said.
At a concert, Wierchiak said, such an area can be used as a meet-and-greet space involving the performing artists, creating a VIP experience.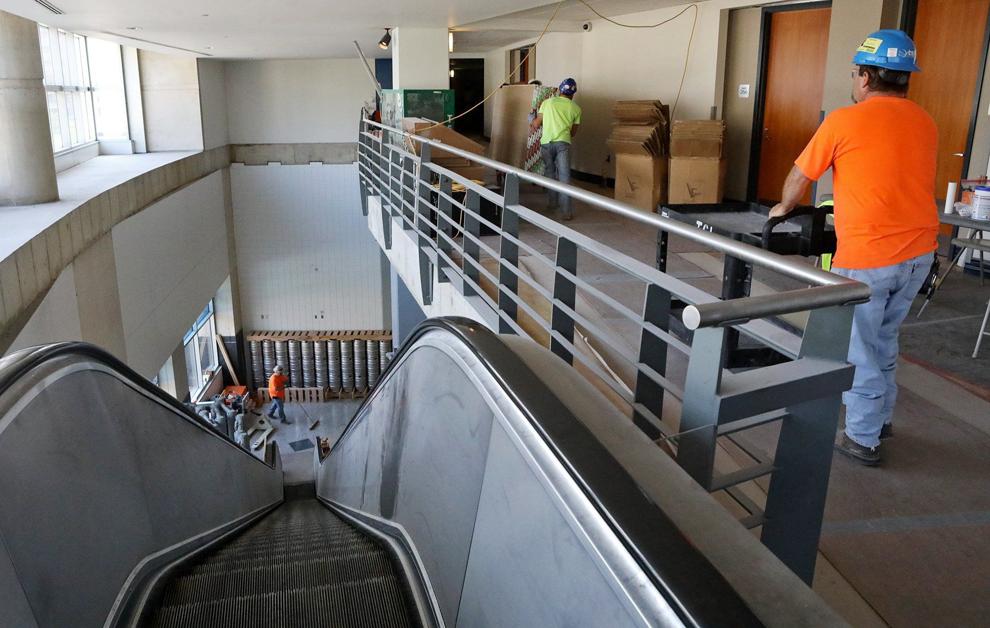 But perhaps the most noticeable of the gathering places in the refurbished Enterprise Center will be the Anheuser-Busch Biergarten on the plaza level, not far from the main entrance off 14th .
The beer garden will feature a new bar with 36 taps of A-B InBev products, an adjacent concession area will feature of 20 taps of local microbrew products. There will be a stage for live music, community shows, question-and-answer sessions, and coaches' clinics.
At one end of the beer garden is a 1,300-square-foot cutout into the arena seating bowl. The deck in the cutout area can hold 200 people, creating what Rodrigo called "an indoor/outdoor vibe." It's a space that could be used for a studio TV set for bigger sporting events.
All told, the cutout area and beer garden an accommodate about 800 people.
Both the A-B Biergarten and the Bud Light Sport Pub will be open 90 minutes before each event, and in a new feature for Enterprise Center, stay open up to two hours afterwards, providing a food and beverage option for fans who don't want to fight traffic.
"The concourse in this building was designed well over 24 years ago," Rodrigo said. "Here we are 24 years later trying to revitalize, renovate, improve.
"This is really trying to make up for 24 years of the way the business has changed and what our business partners are looking for, what our fans demand, and the way that people are just engaging."
Next summer, the third and final phase will renovate the lower bowl at Enterprise Center.
Photos: New name, new look at the Enterprise Center
New name, new look at the Enterprise Center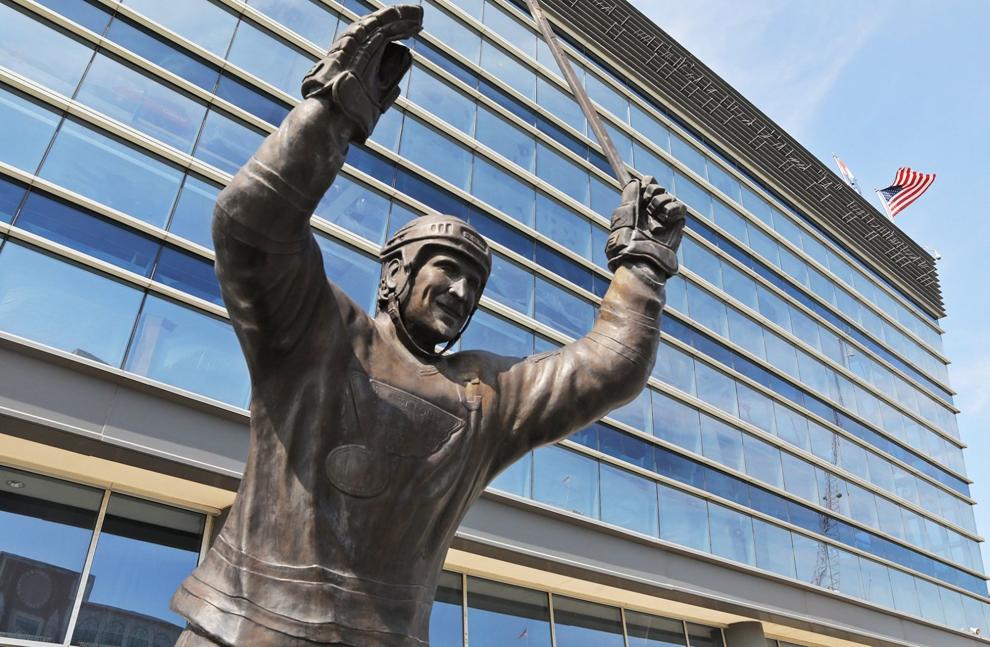 New name, new look at the Enterprise Center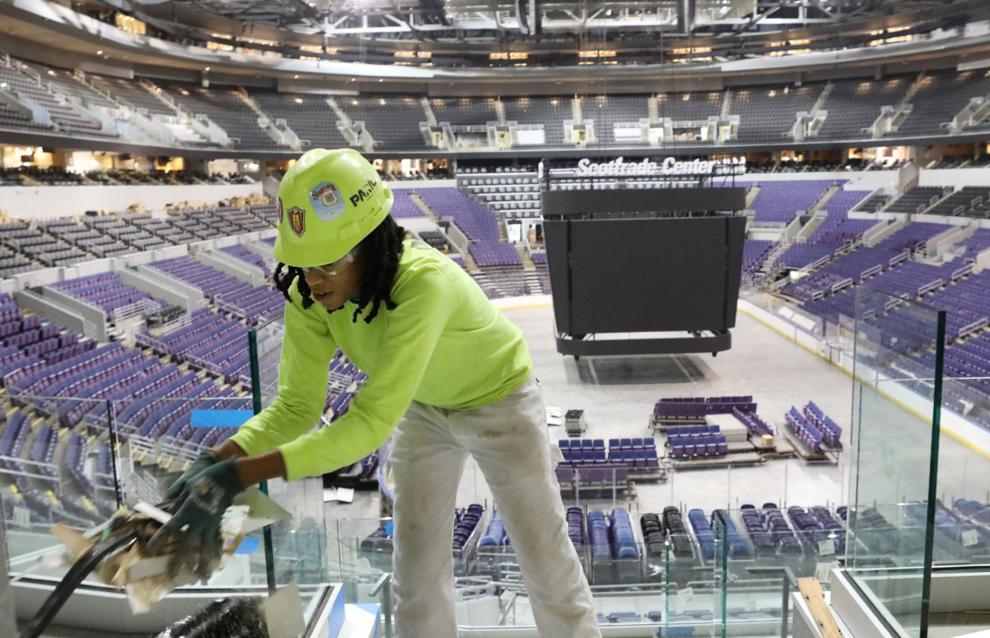 New name, new look at the Enterprise Center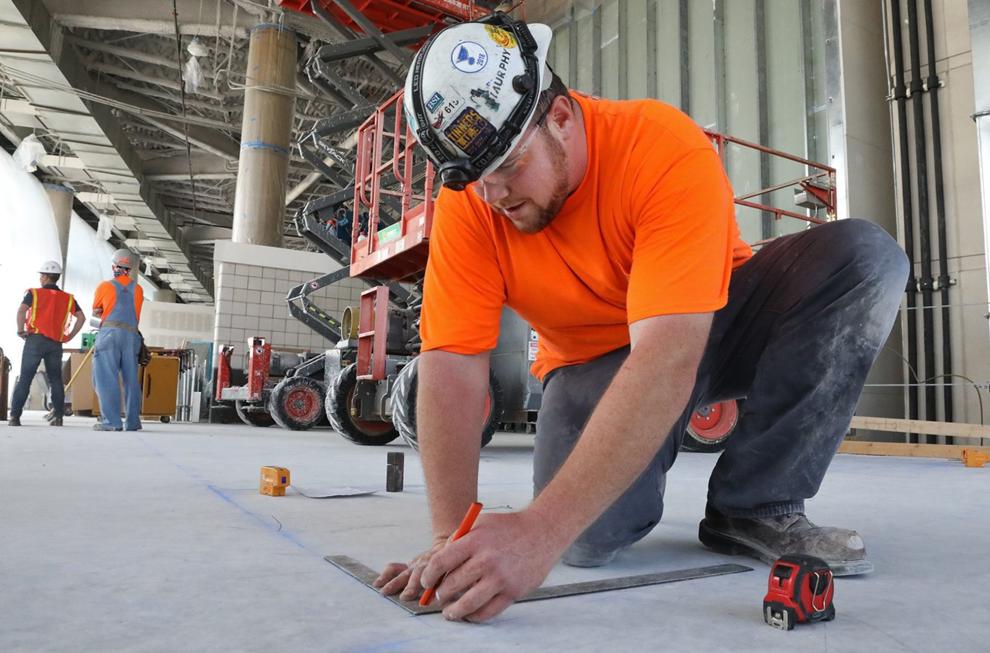 New name, new look at the Enterprise Center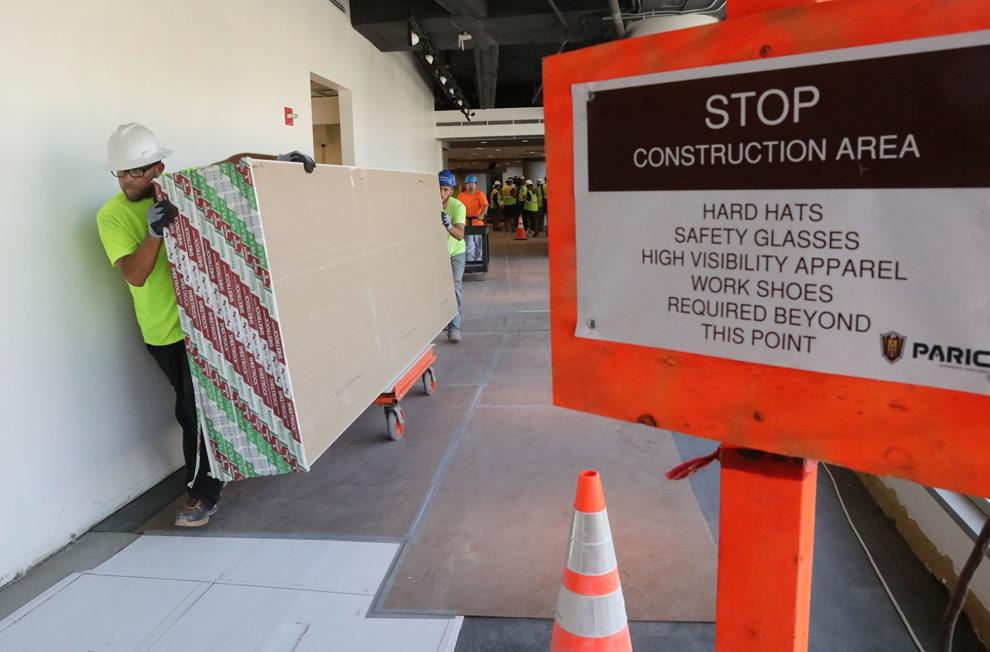 New name, new look at the Enterprise Center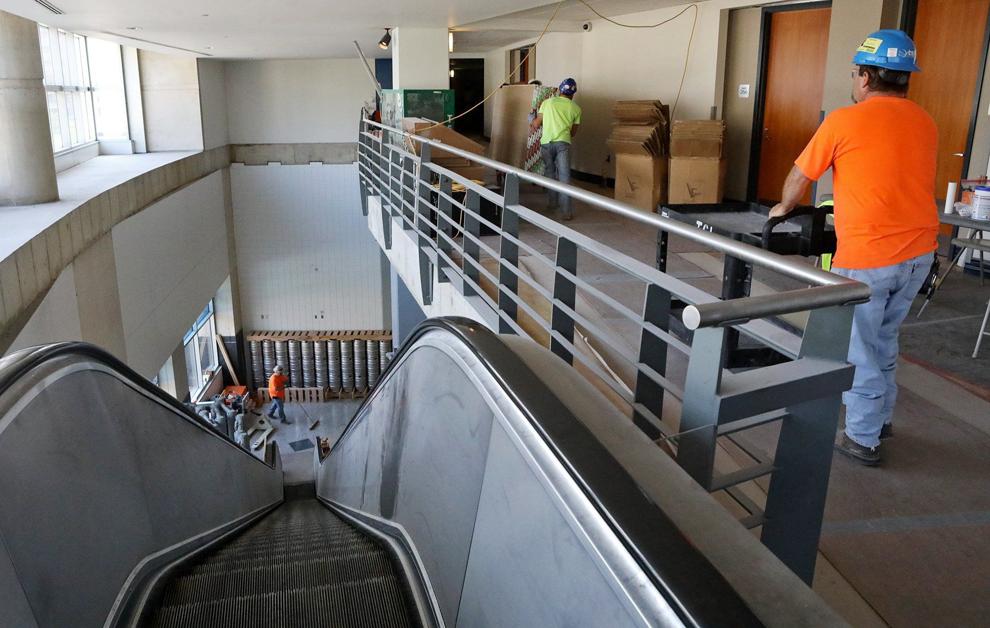 New name, new look at the Enterprise Center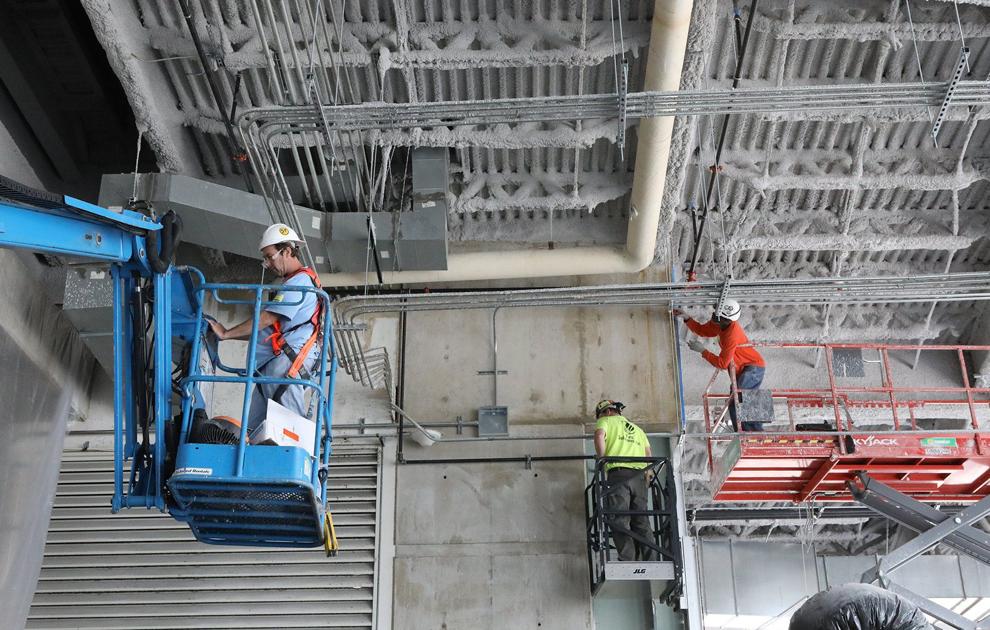 New name, new look at the Enterprise Center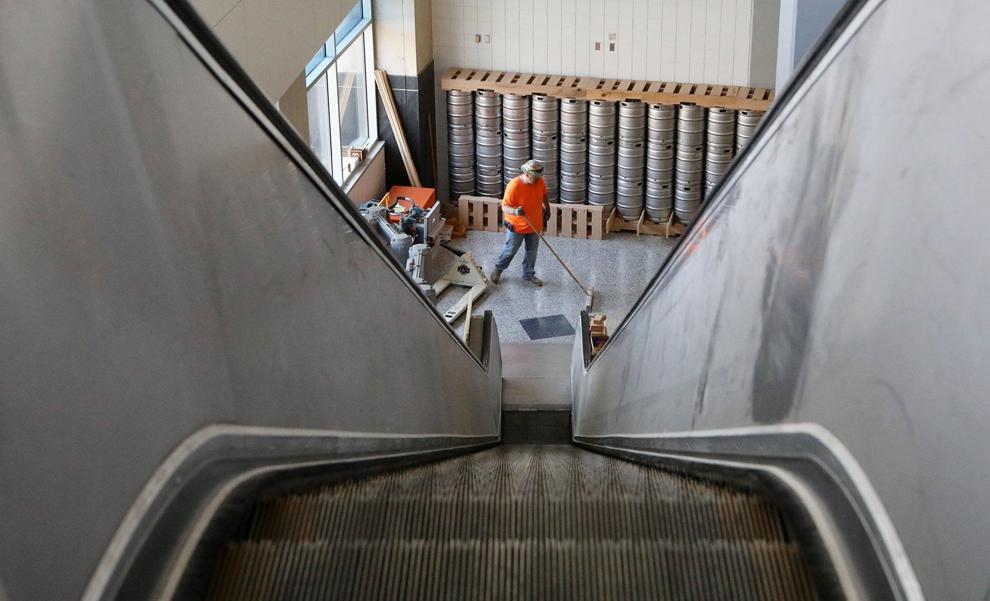 New name, new look at the Enterprise Center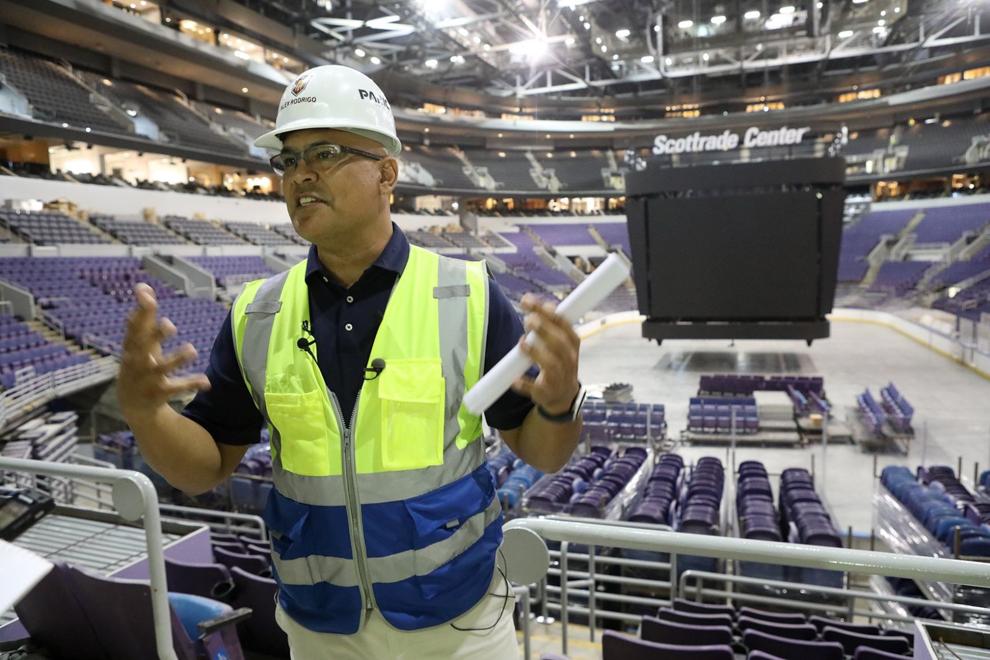 New name, new look at the Enterprise Center
New name, new look at the Enterprise Center