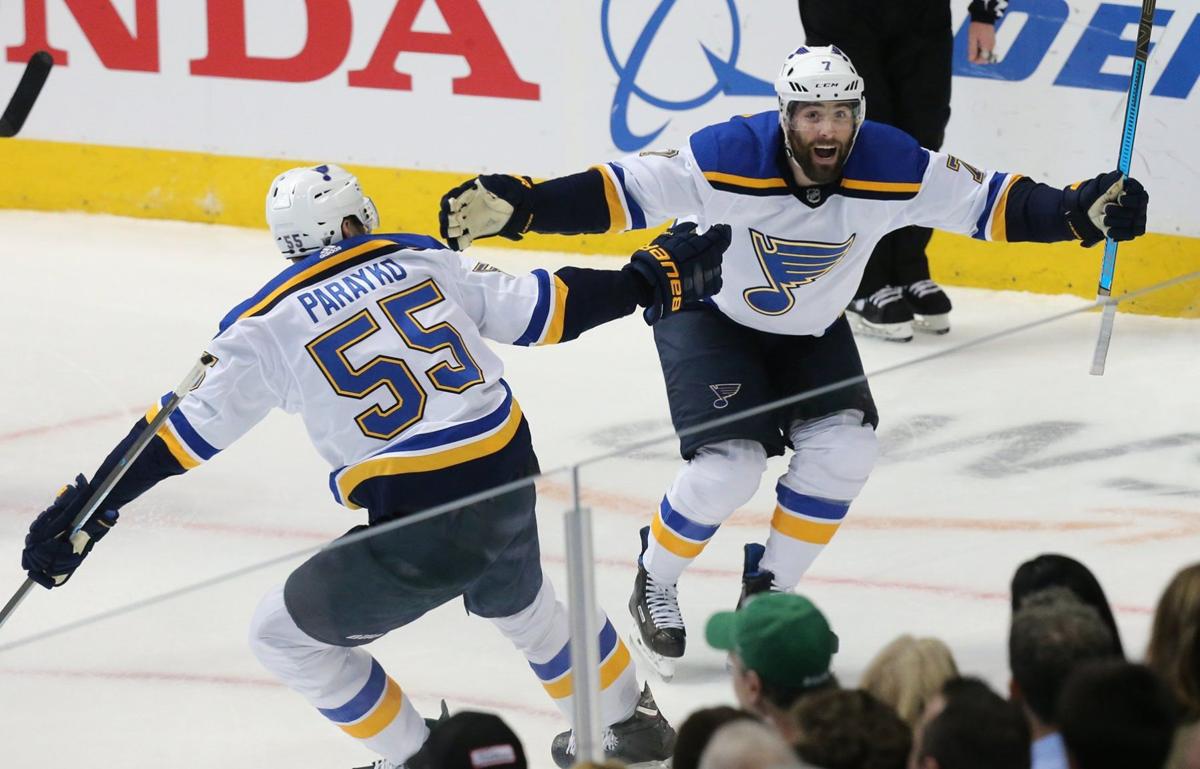 DALLAS • It was wild. It was woolly. It was Pat Maroon with the game winner a mere 98 seconds before the end of regulation.
With two of the best defensive teams in the NHL on the ice at American Airlines Center, there were four goals scored in a stretch of 5 minutes 16 seconds down the stretch. The Blues scored last — Maroon's second goal of the playoffs — to claim a 4-3 victory Monday at American Airlines Center.
Included in those hectic, frantic, unbelievable closing minutes the Blues allowed a shorthanded goal. And with just 43.3 seconds remaining they were guilty (for the second time Monday) of delay of game for shooting the puck over the glass.
There was a time when such a 1-2 punch of misfortune would've crushed the Blues. And there was a time Maroon couldn't buy a goal — with U.S. or Canadian currency. But the Blues are living in a different world these days.
"I think once we became the team that we became, went on a roll for quite some time, we were a confident group," interim coach Craig Berube said. "Just because a goal goes in, no matter if it's shorthanded or 5-on-5, we stay with it and keep battling.
"That's where we're at now. It's mental. I talked about mental toughness all year with this group — we're a mentally tough team now."
They're also a team that's 2-1 in this Western Conference semifinal series, with Game 4 coming up Wednesday here.
When a best-of-seven series is tied 1-1, the Game 3 winner ends up taking the series 67.4 percent of the time in NHL history.
Make of that what you will.
For now, the stat that matters is this: The Blues are 4-0 on the road this postseason, and all four have been one-goal games.
"I think we've won every (playoff) game by one goal," Alex Pietrangelo said. "See, I know that."
But 4-0 on the road in Winnipeg and now Dallas — how does that happen?
"That just means we're finding ways to win," Pietrangelo said. "It's not always pretty. It's not always the way we scripted it and drew it up before the game. It'd be nice to kind of get a lead and hold onto that. But this time of the year it can be unpredictable."
After Andrew Cogliano's shorthanded goal with 6:54 to play tied it at 2-all, Pietrangelo beat Stars goalie Ben Bishop with what looked like a rising knuckle-puck to the near side to reclaim the lead just 17 seconds after the end of that ill-fated Blues power play.
"I wouldn't call it a howitzer," Pietrangelo said. "There wasn't much room there. I was just trying to get high-blocker and I got him dropping early. It's not going to go in like that every time. It did this time."
Dallas counter-punched 88 seconds later when Tyler Seguin beat Carl Gunnarsson in front of the net to tie it again — at 3-3.
But the Maroon-Tyler Bozak-Robert Thomas line was all over the ice Monday night. Cycling, hounding pucks and scoring goals.
"I wouldn't want to play against them, I tell you," Pietrangelo said. "They wear you down. They might not get one the first period, they might not get one the second period. But as the game goes on, they're gonna wear you down."
The line actually did get one in the second period when Bozak darted in for a tip-in of a Thomas shot for a 2-1 Blues lead. And then the Big Rig — Maroon — pulled up to the net.
He was wide open on the right side of the net when he flipped in the game-winner, high and far side. How does a guy that big (6-3, 225) find himself so open?
"He can kind of create space for himself," Vince Dunn said. "If you kind of miss a step on a guy that big, it's pretty hard to get back in his way. He's a big strong guy off (the puck) and with the puck."
Esa Lindell of the Stars was defending Maroon net front, but then all of a sudden Maroon was by himself.
"I think he just fell over me," Maroon said.
"We were just battling and he tried to get the edge on me and he fell on me."
Well, there might have been just a little (wink, wink) push by Maroon. But after Lindell was penalized for embellishment late in the second period — after not one but two flops that would have made a soccer player proud — Maroon would've had to drive a Big Rig over the Dallas defense for the play to be wiped out.
"I got an opportunity to use my hands in front and get the puck up quick," Maroon said. "At first, I didn't know if it went in. But we found a way to get it in and we found a way to win tonight."
But it didn't become a Gloria game —you know, that victory song — until the Blues killed off a delay of game penalty on Colton Parayko over the last 43.3 seconds.
"Parry takes the penalty," Pietrangelo said. "It's just bad ice and it rolls on him. That's how it is this time of year. So you find a way to win, you find a way to pick each other up and bail each other out. That's what we did."
So there continues to be no place like road for the Blues this postseason.
"I can't explain it," Berube said.
Season 3, Episode 33: Post-Dispatch Blues reporter Tom Timmermann joined columnist Jeff Gordon to discuss the intense Blues-Stars playoff series.
Game 3 photos: Pat Maroon scores late to give Blues series lead
Blues and Stars skate in Game 3 of their playoff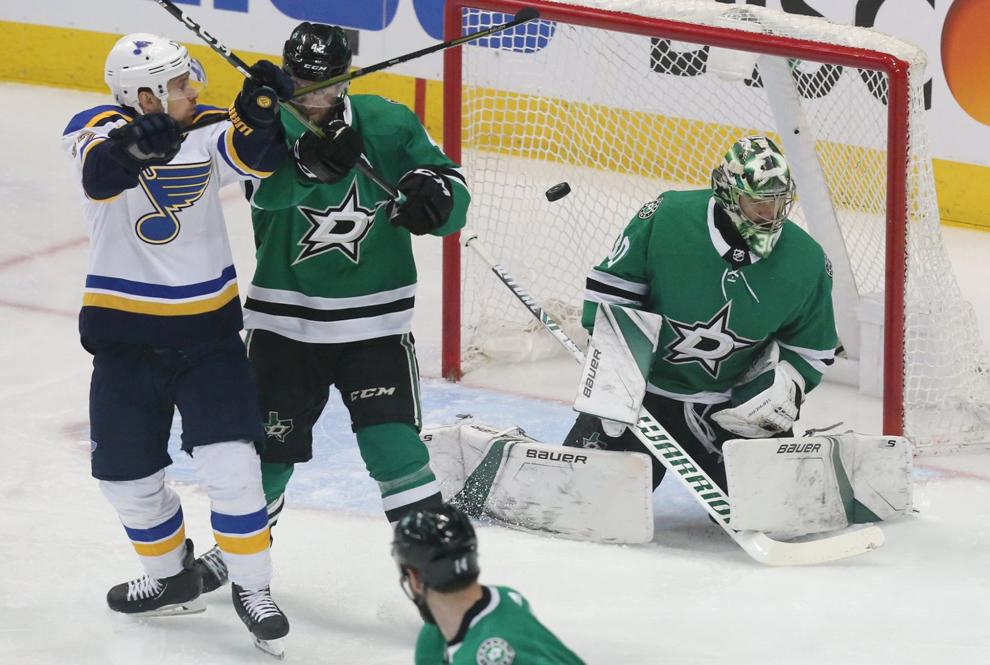 Blues and Stars skate in Game 3 of their playoff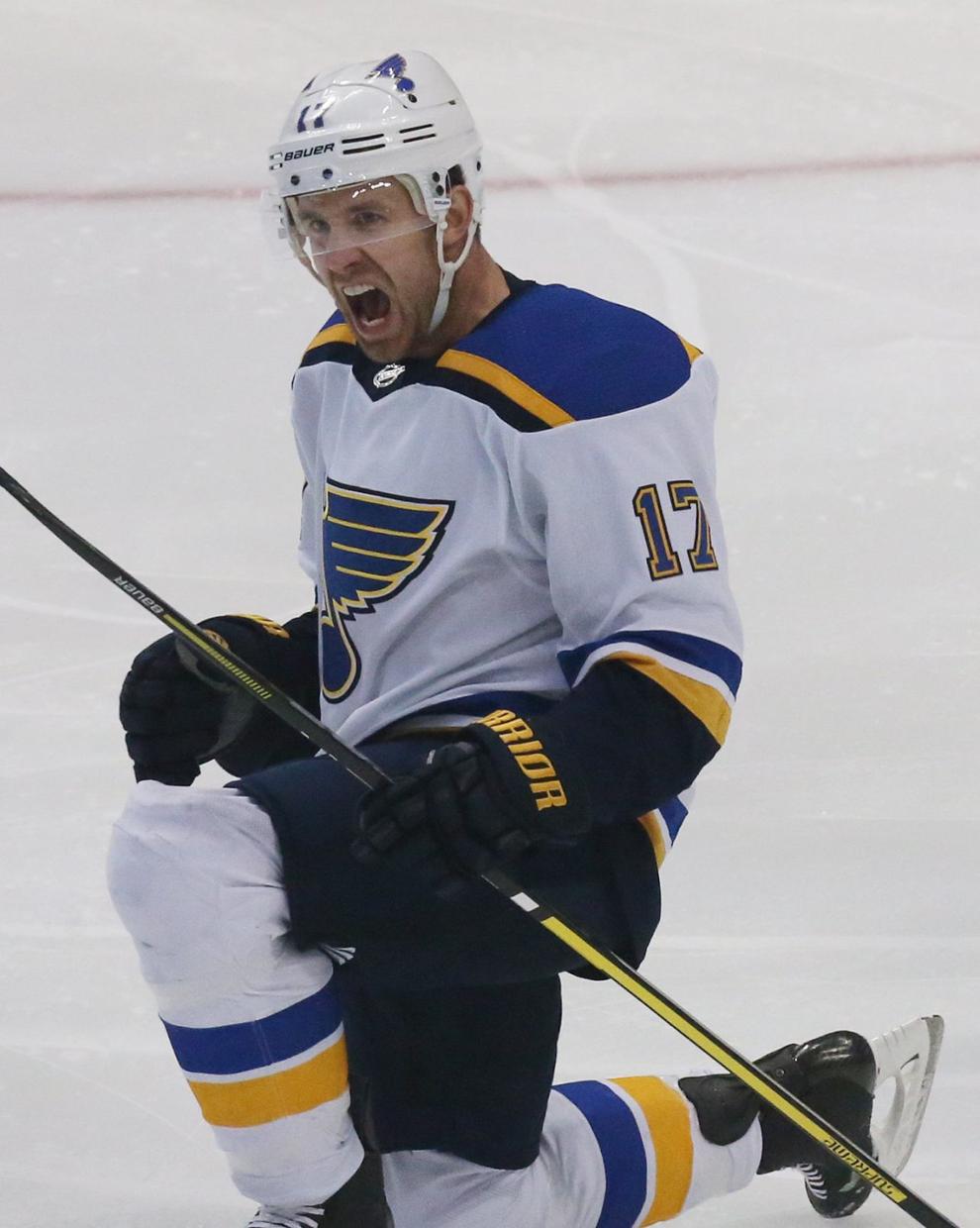 Blues and Stars skate in Game 3 of their playoff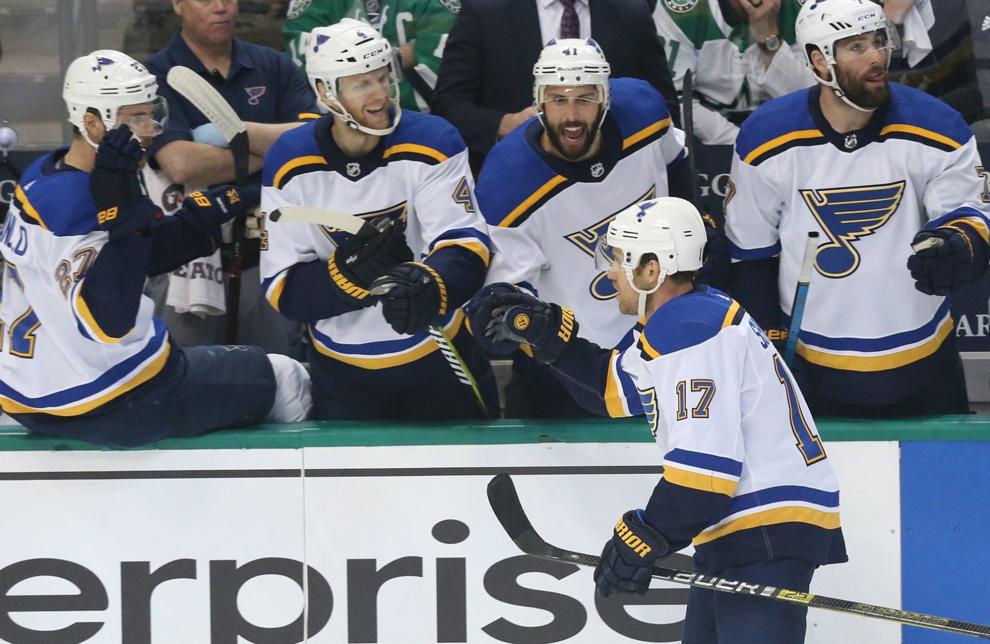 Blues and Stars skate in Game 3 of their playoff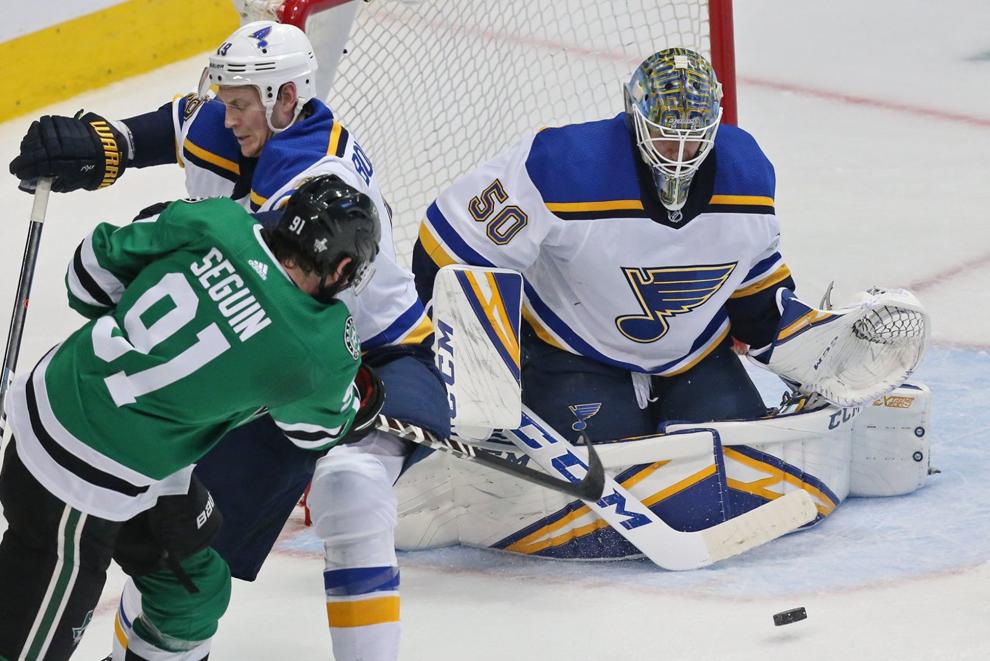 Blues and Stars skate in Game 3 of their playoff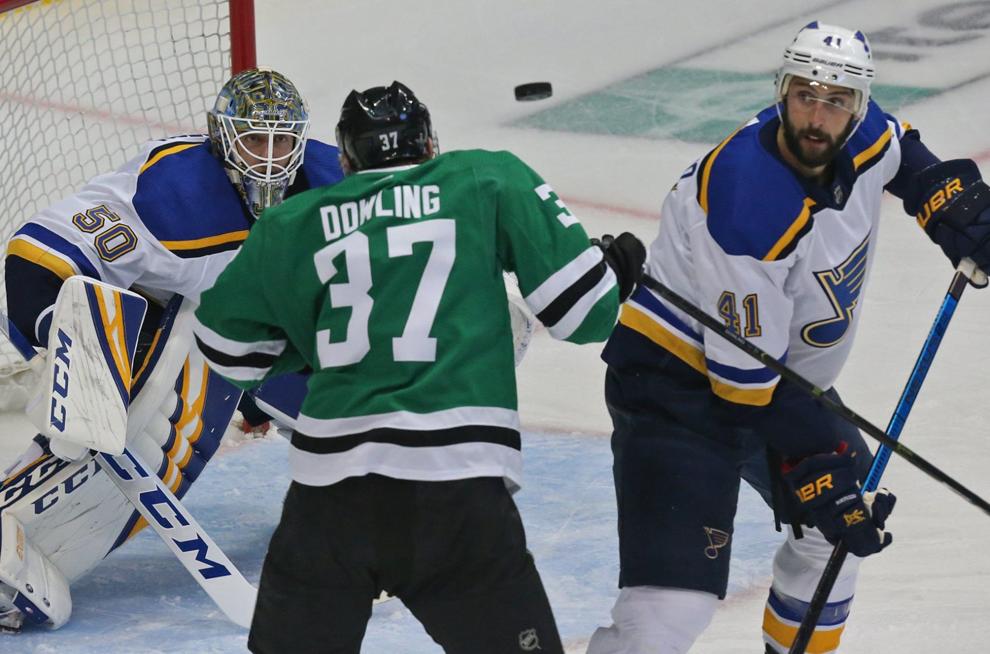 Blues and Stars skate in Game 3 of their playoff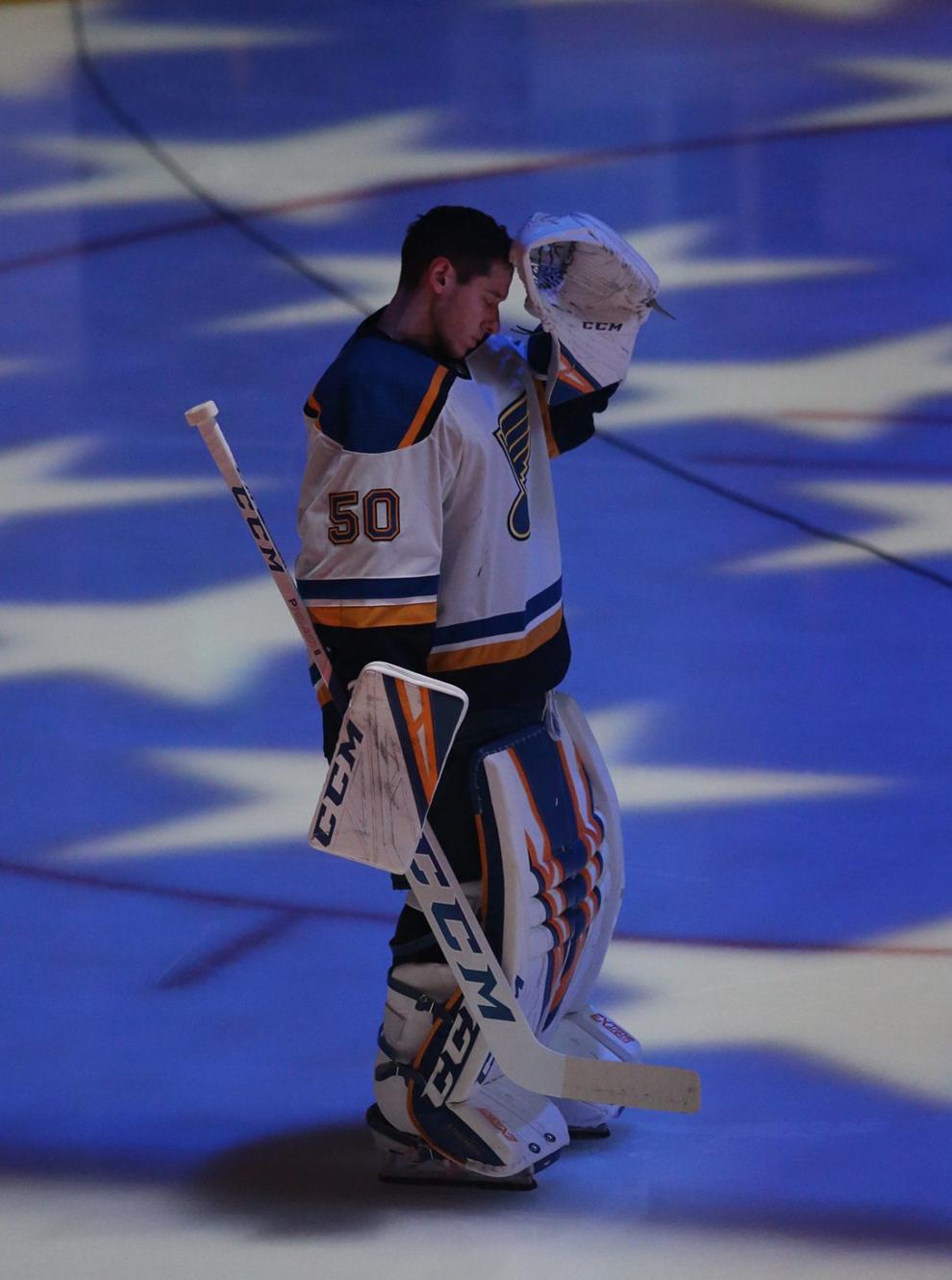 Blues and Stars skate in Game 3 of their playoff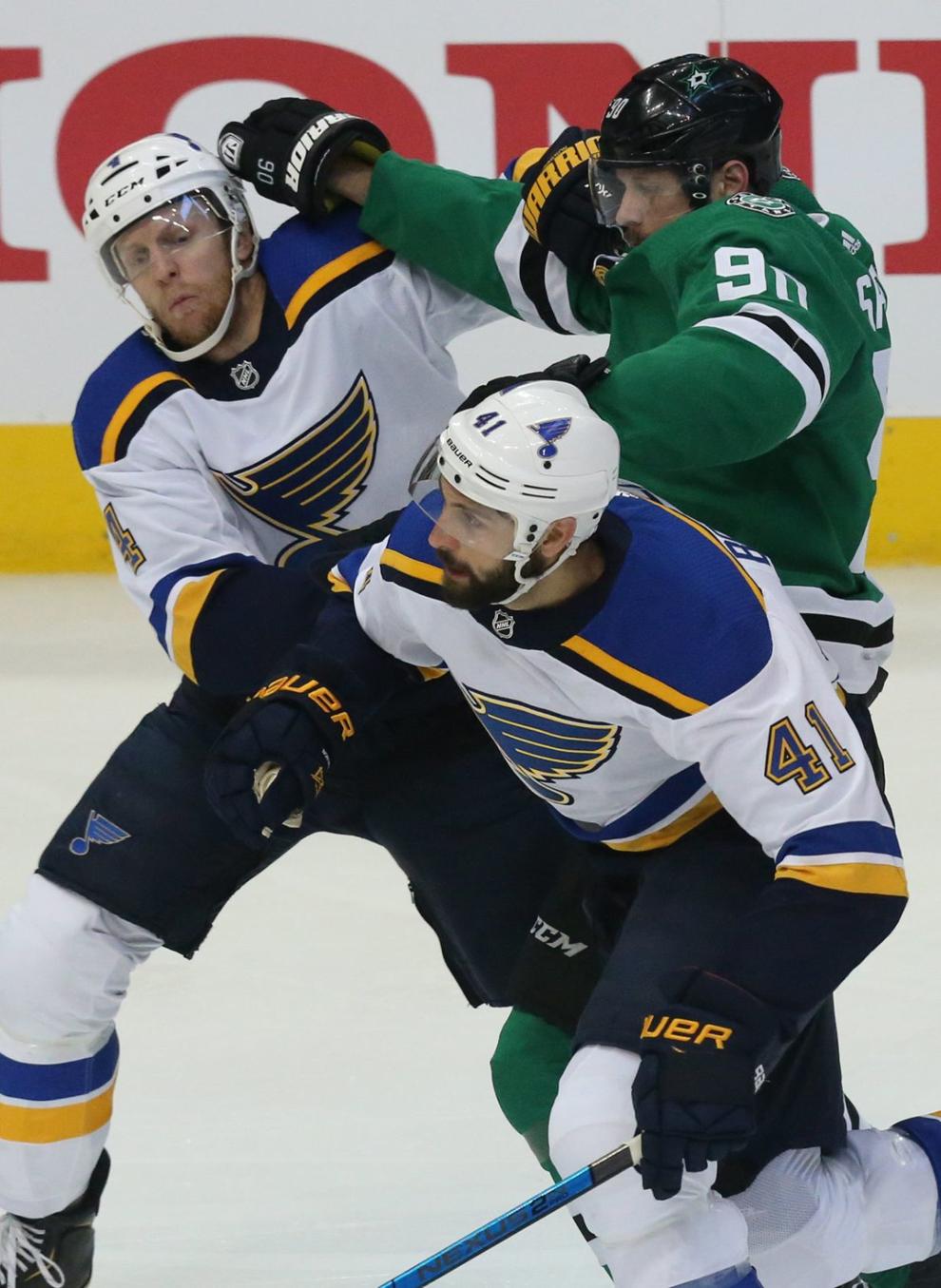 Blues and Stars skate in Game 3 of their playoff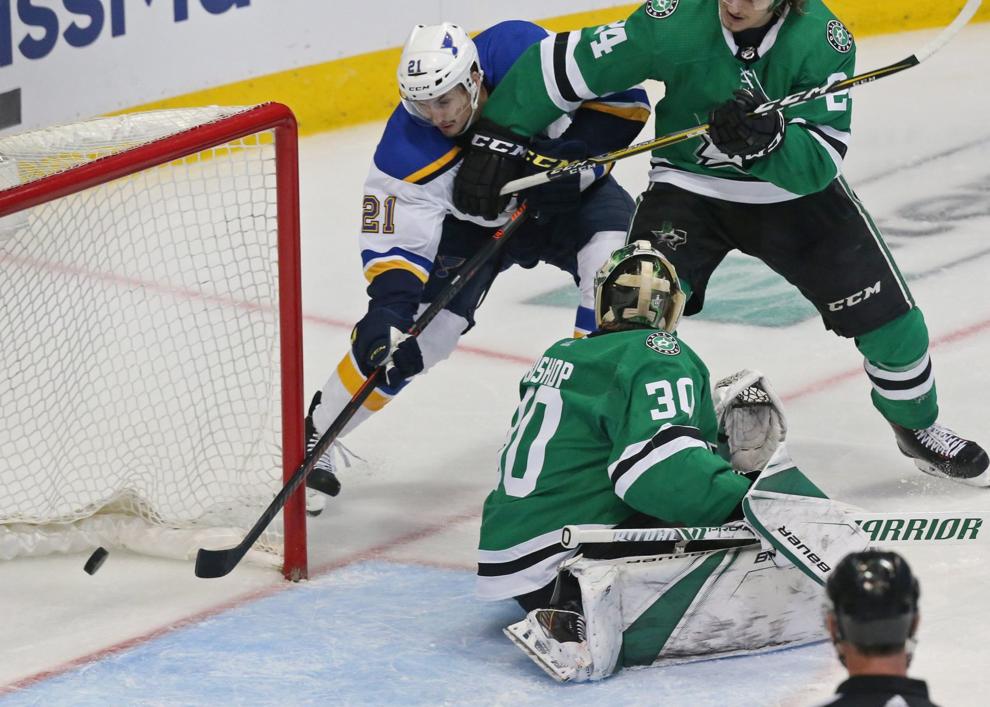 Blues and Stars skate in Game 3 of their playoff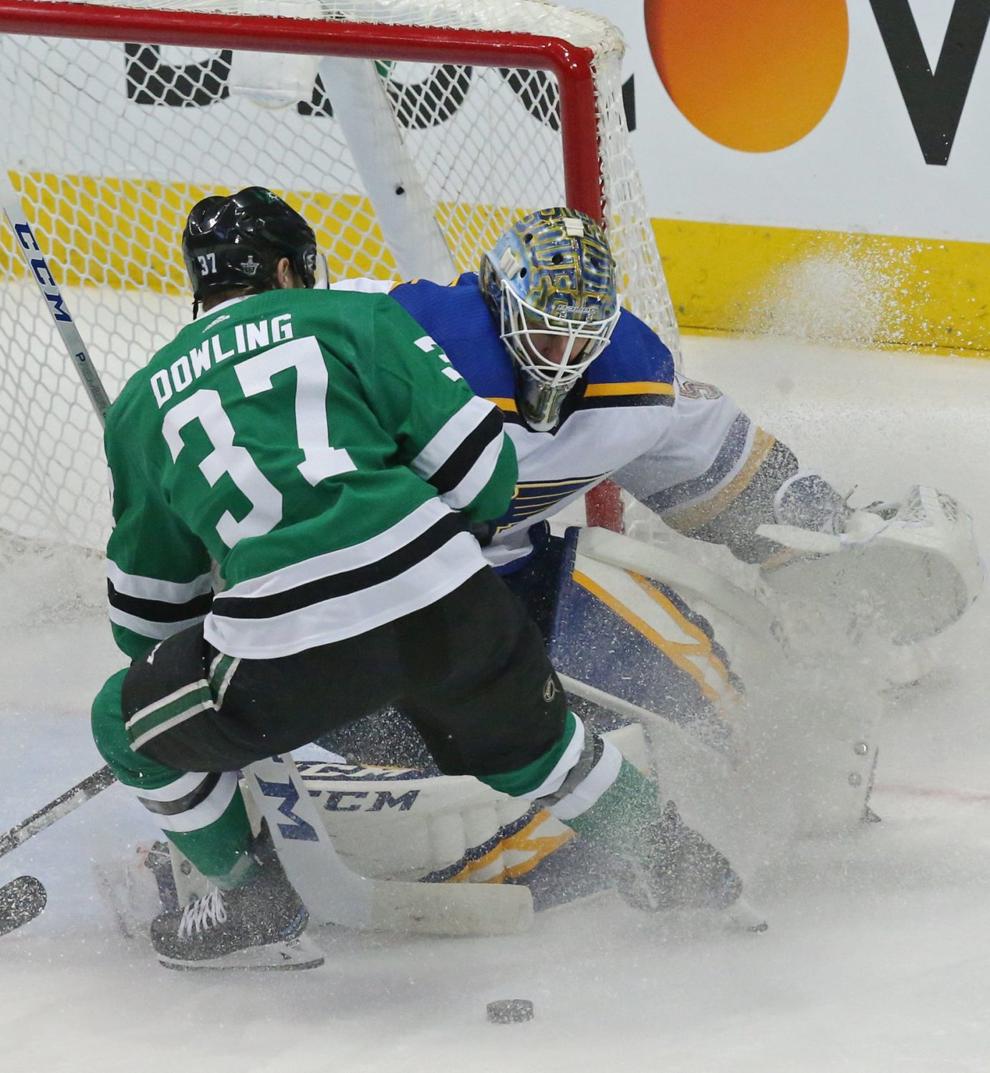 Blues and Stars skate in Game 3 of their playoff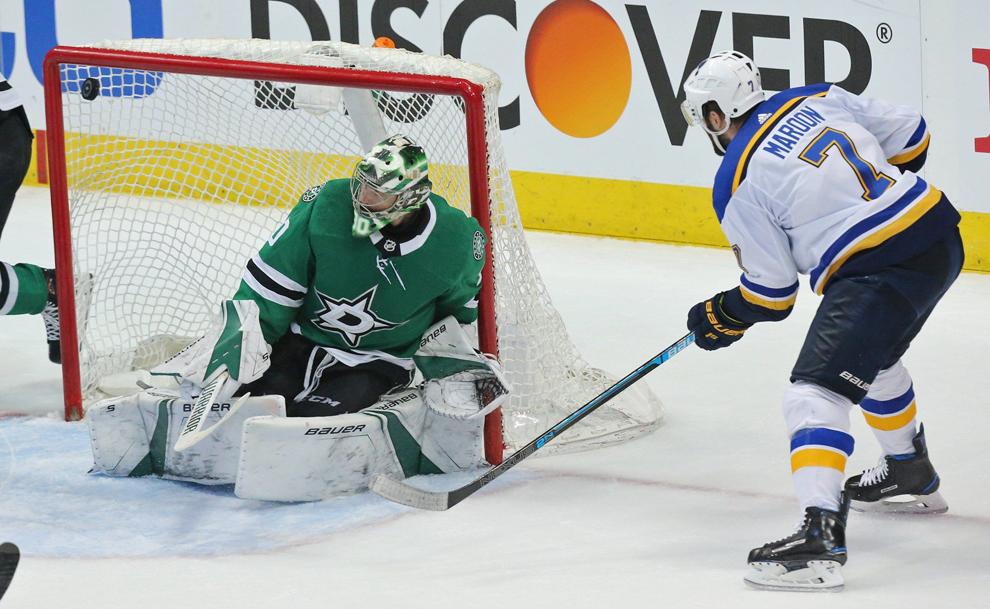 Blues and Stars skate in Game 3 of their playoff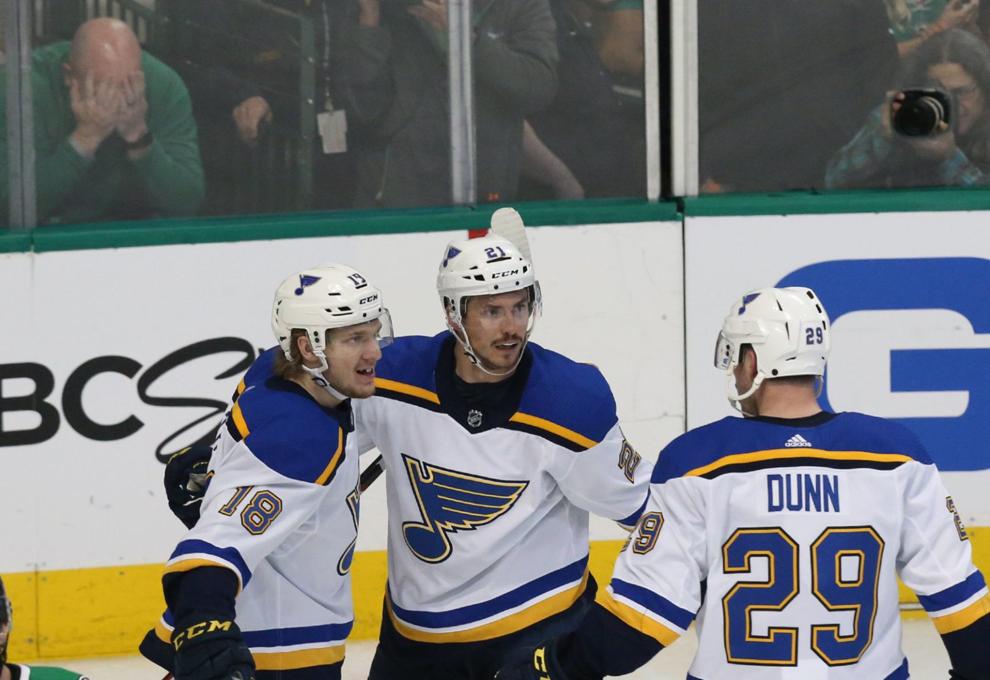 Blues and Stars skate in Game 3 of their playoff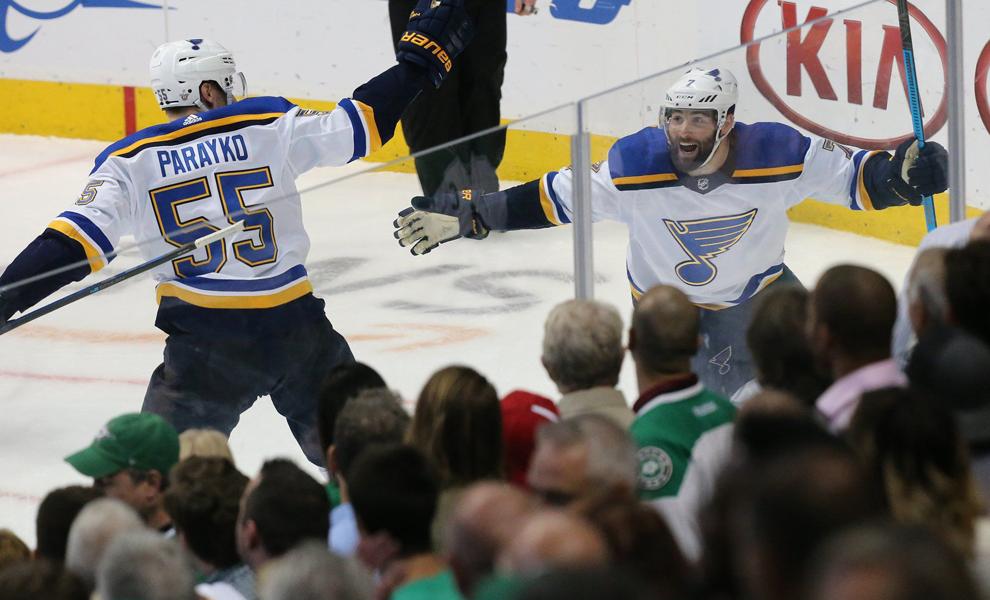 Blues and Stars skate in Game 3 of their playoff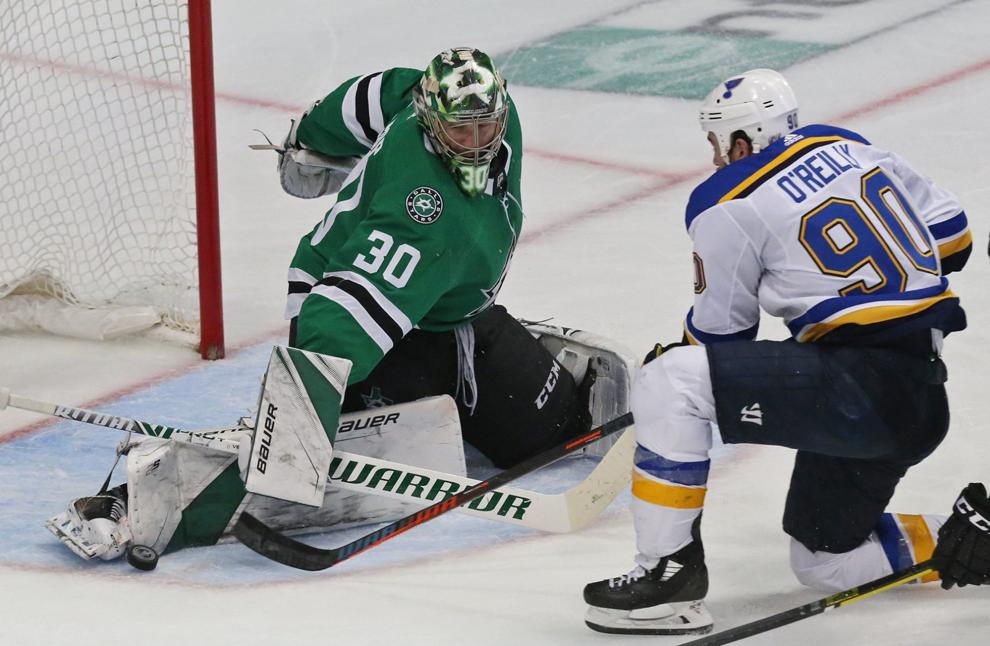 Blues and Stars skate in Game 3 of their playoff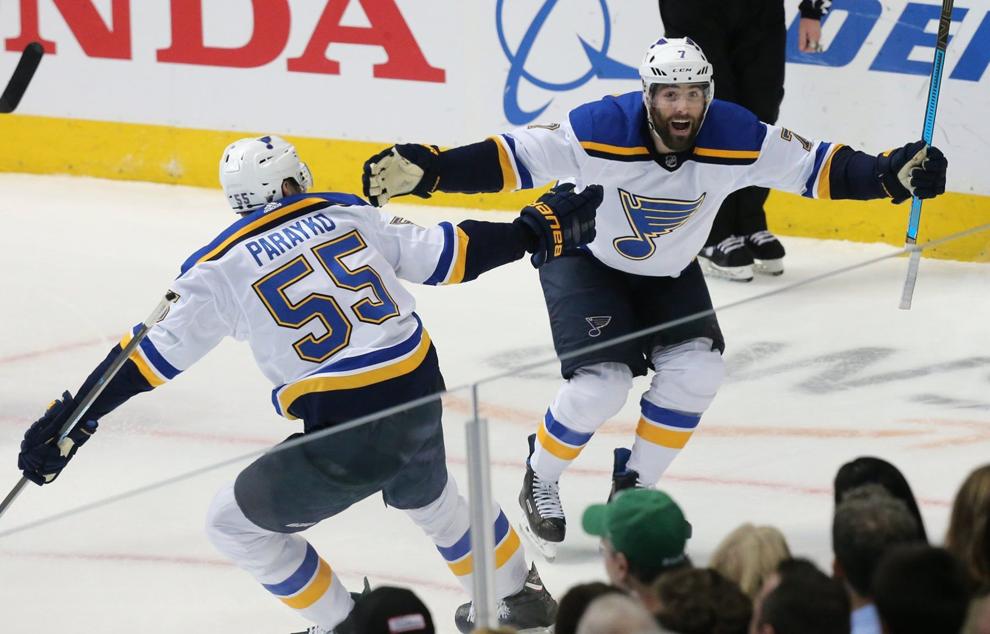 Blues and Stars skate in Game 3 of their playoff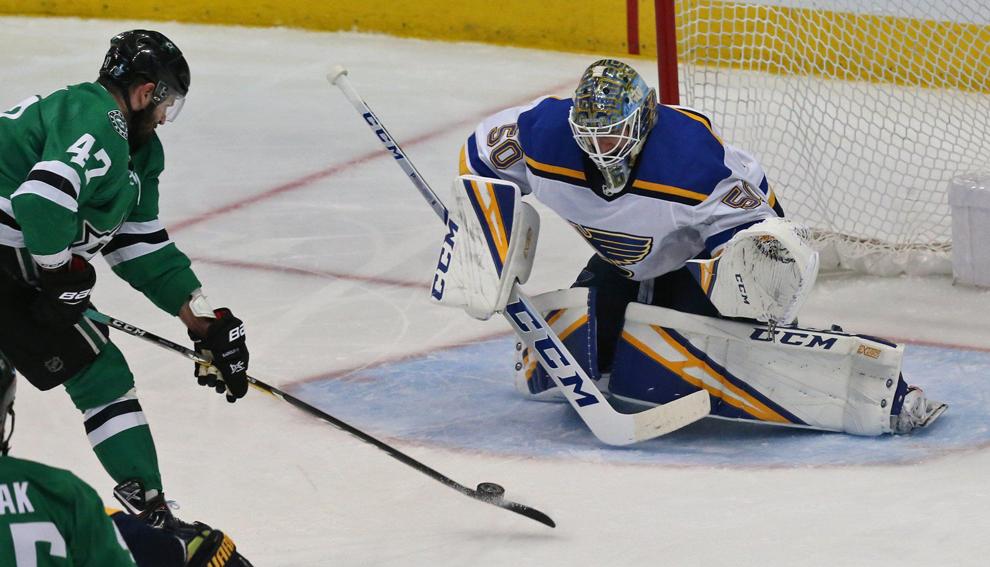 Blues and Stars skate in Game 3 of their playoff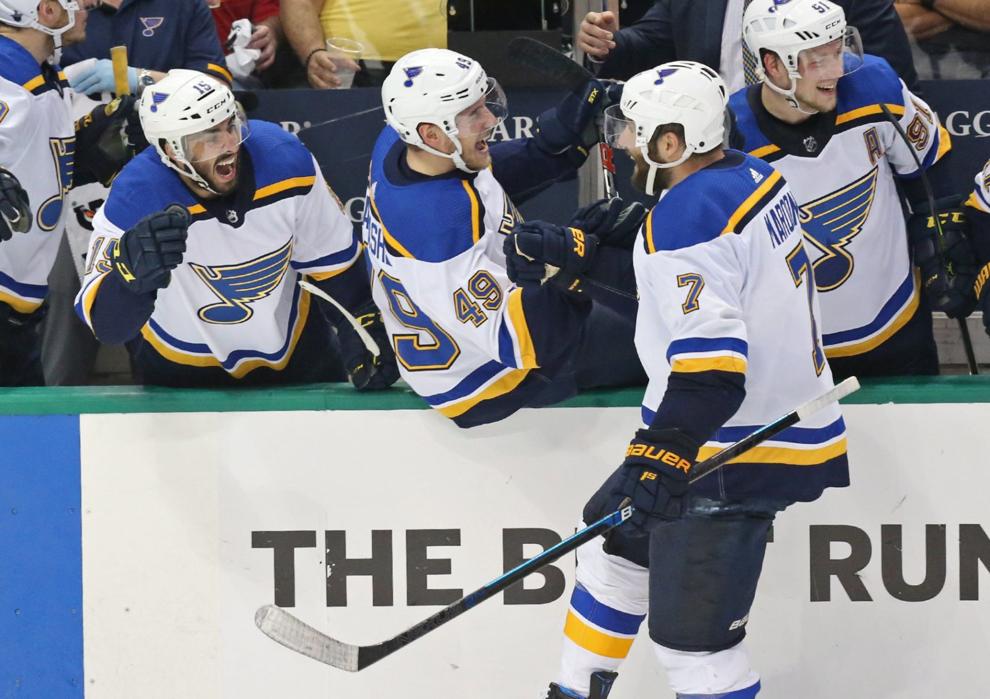 Blues and Stars skate in Game 3 of their playoff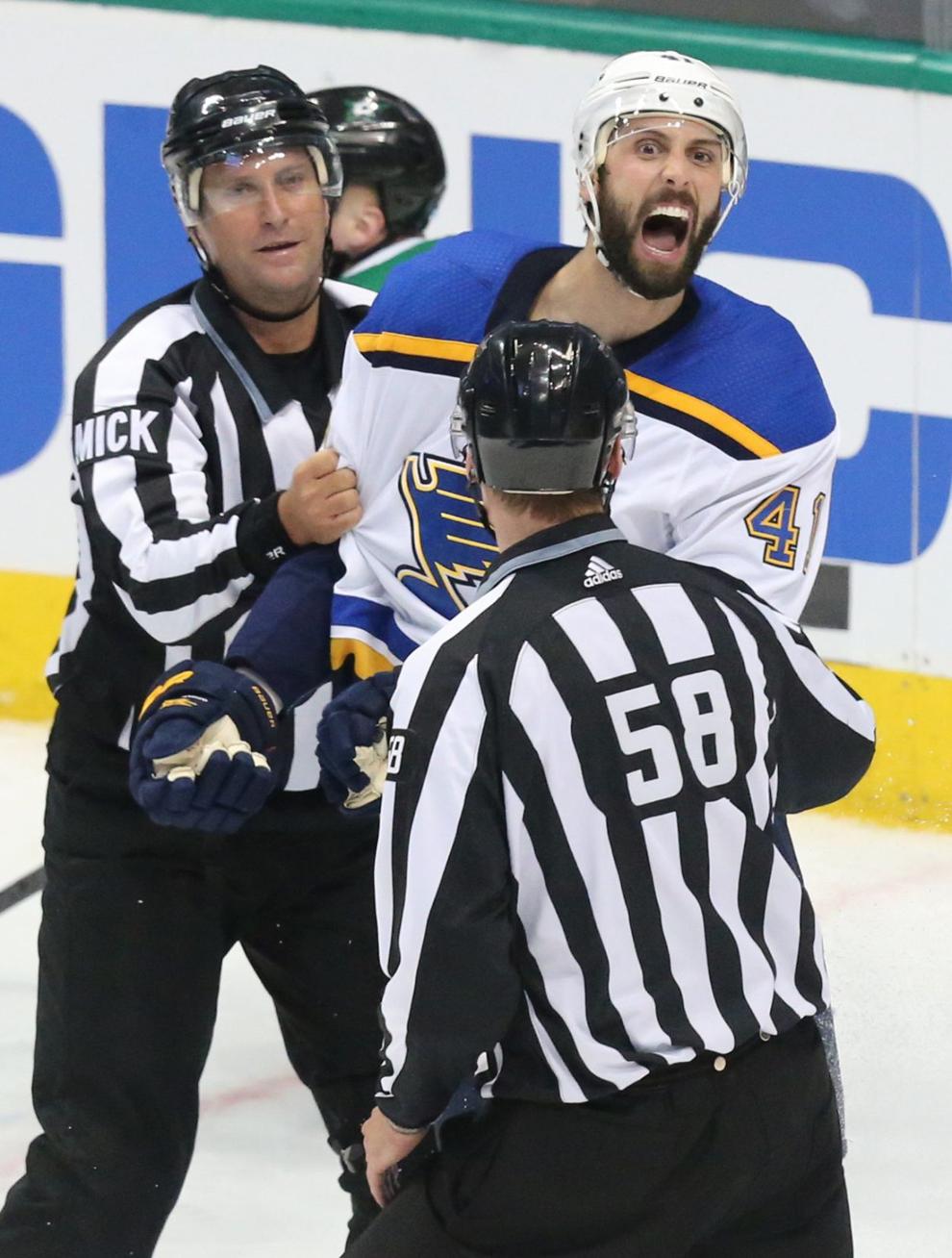 Blues and Stars skate in Game 3 of their playoff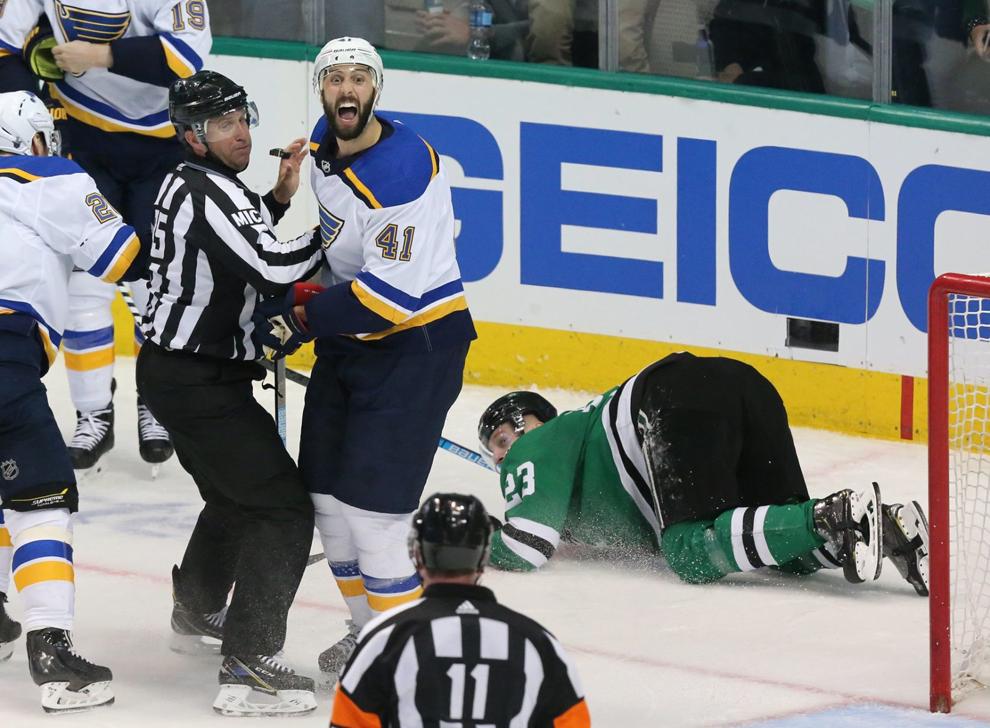 Blues and Stars skate in Game 3 of their playoff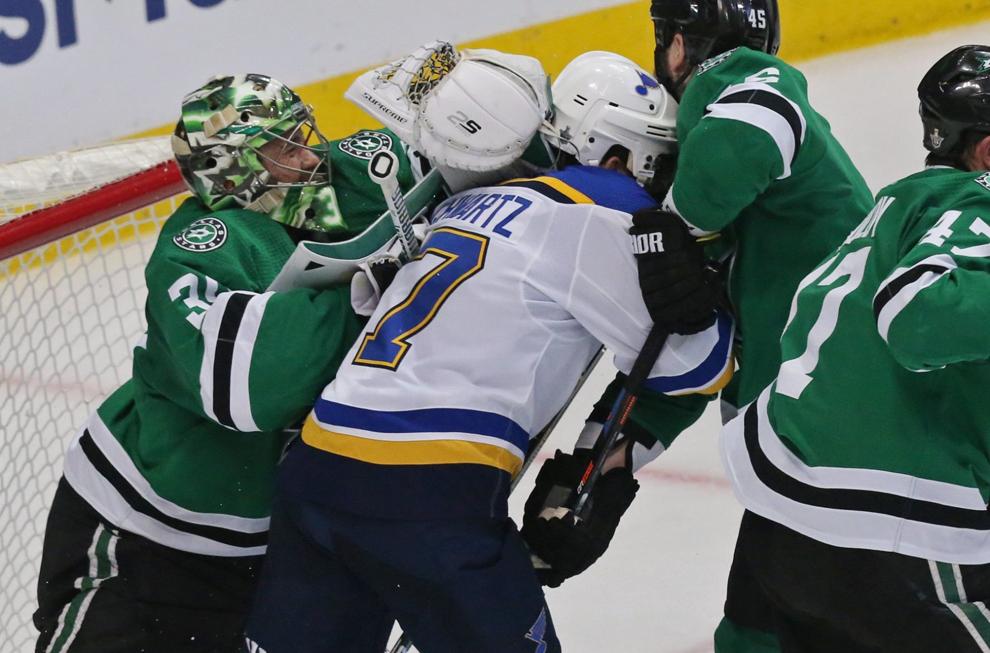 Blues and Stars skate in Game 3 of their playoff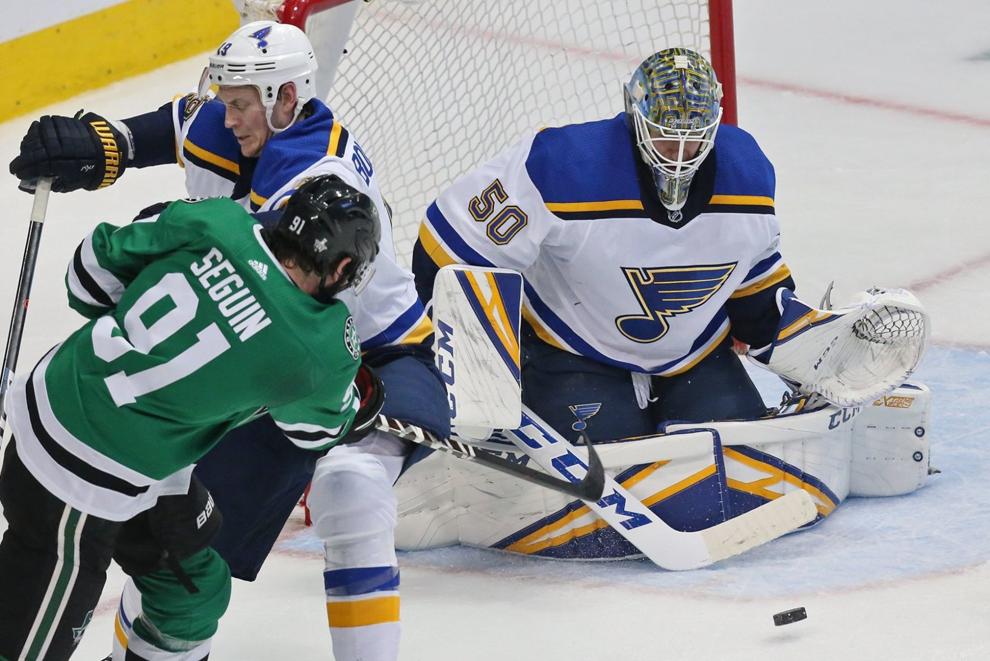 Blues and Stars skate in Game 3 of their playoff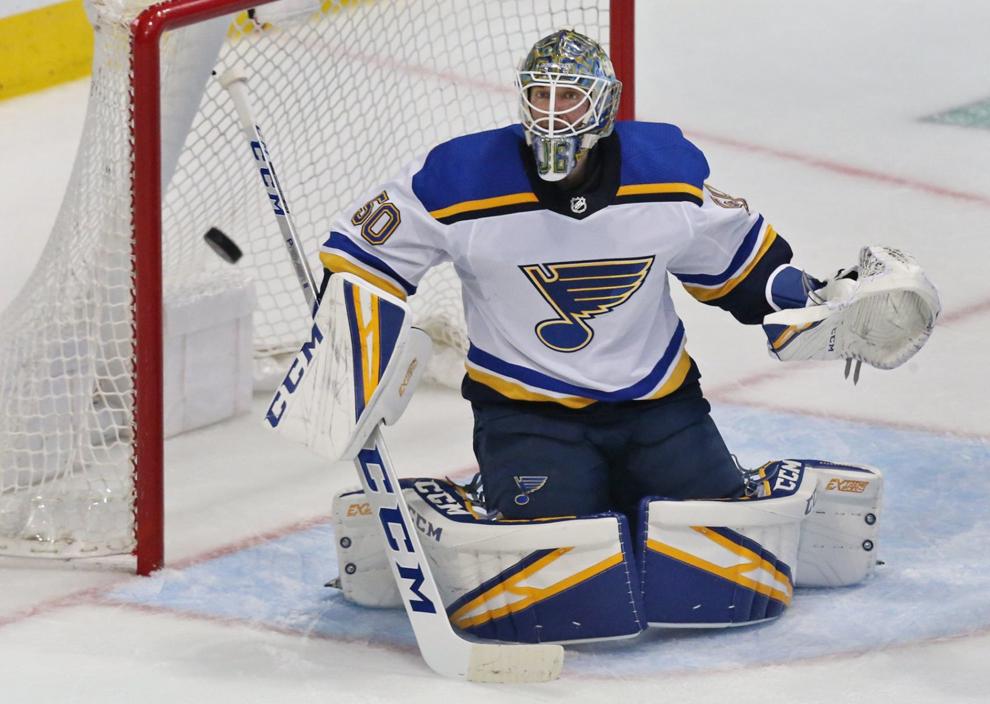 Blues and Stars skate in Game 3 of their playoff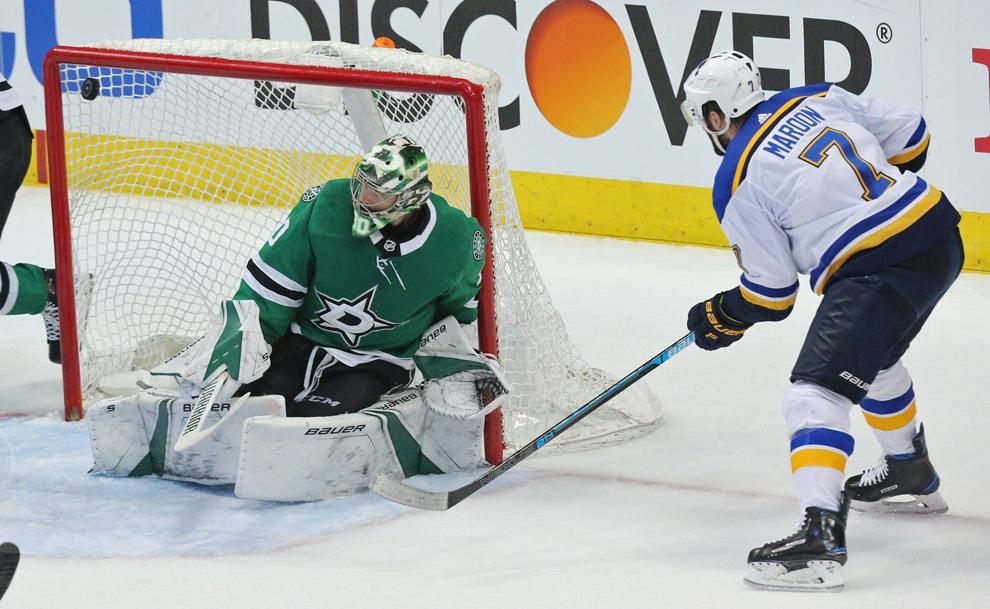 Blues and Stars skate in Game 3 of their playoff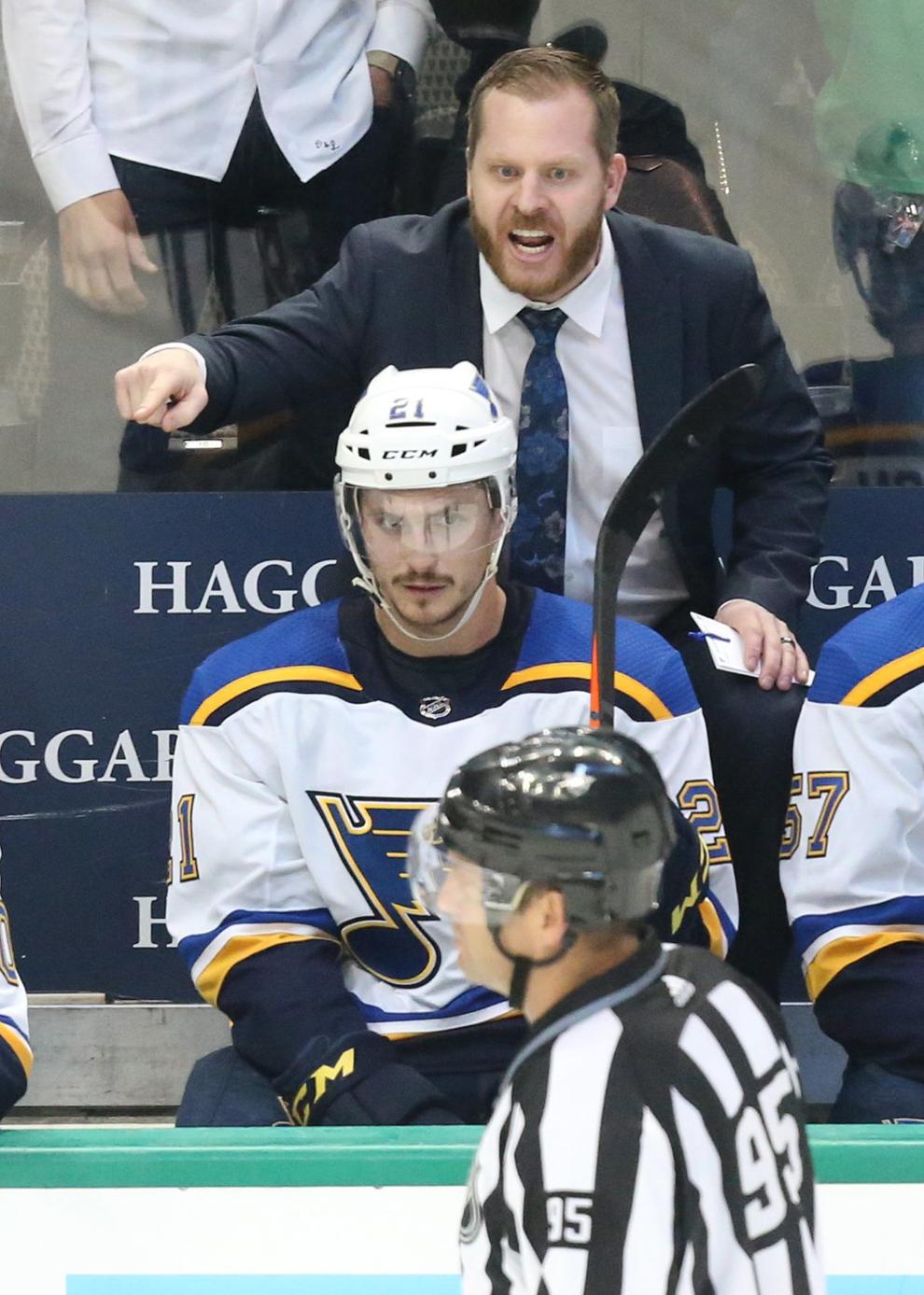 Blues and Stars skate in Game 3 of their playoff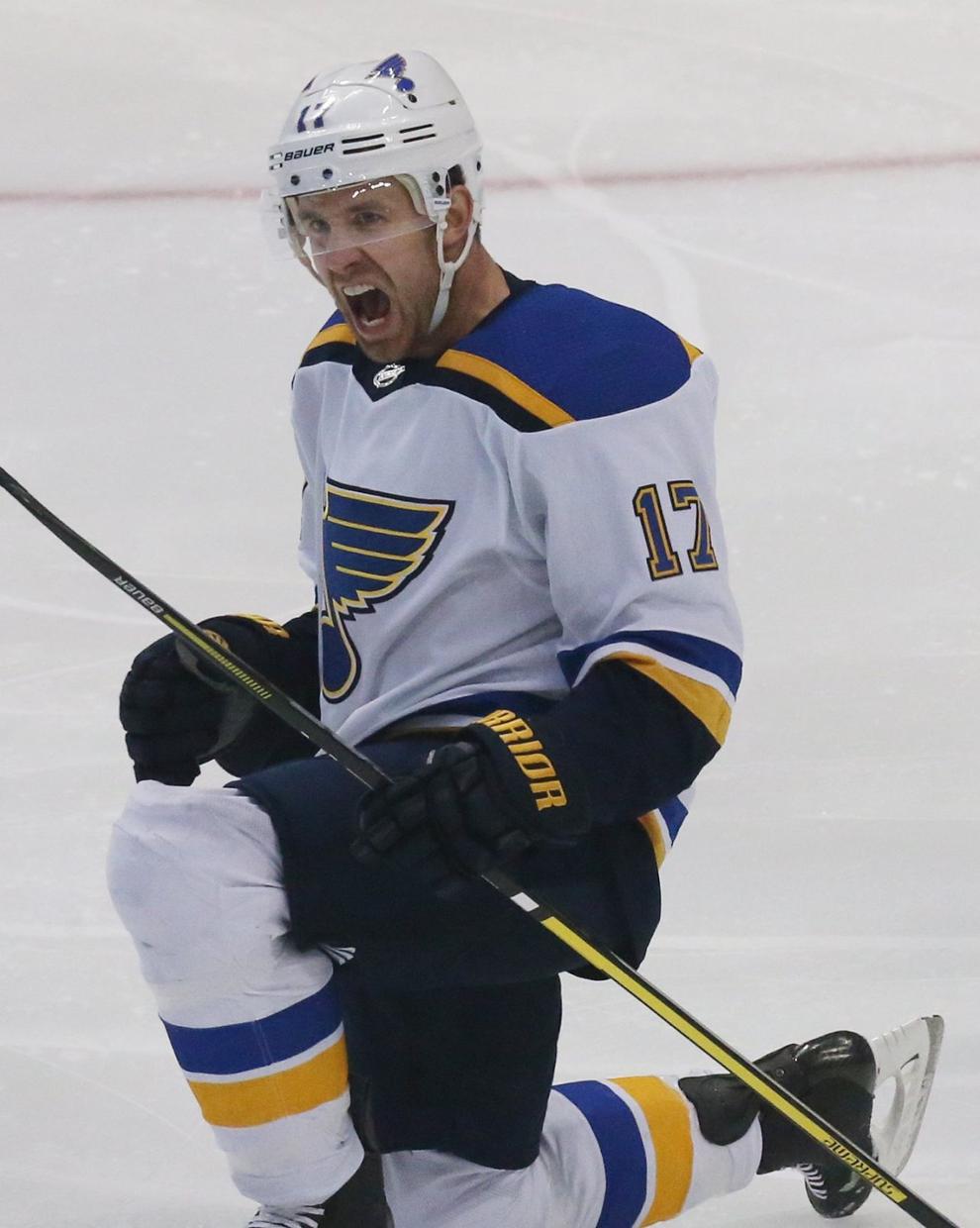 Blues and Stars skate in Game 3 of their playoff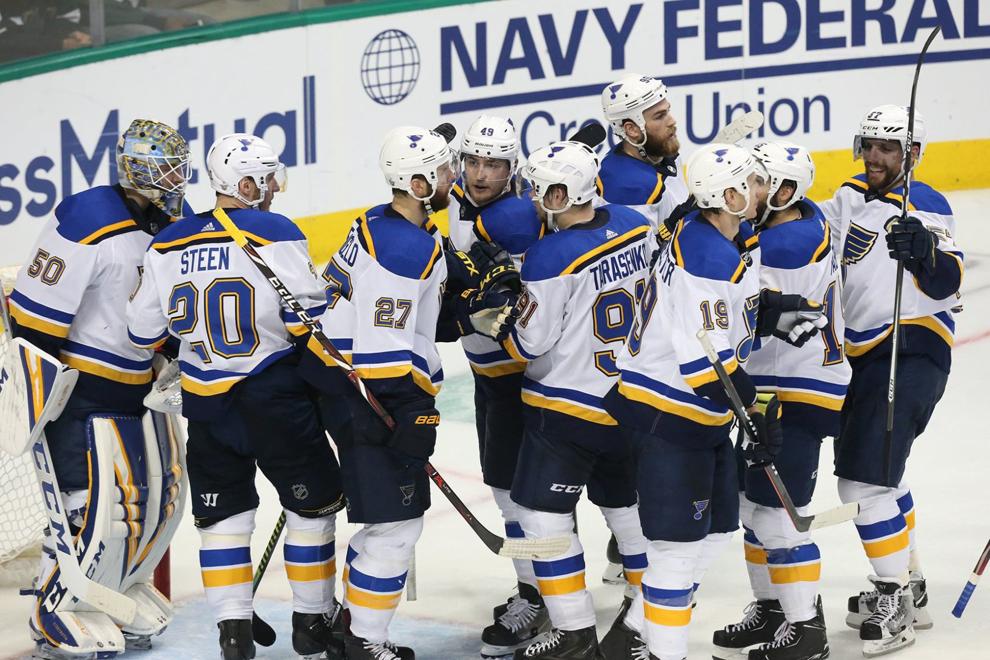 Blues and Stars skate in Game 3 of their playoff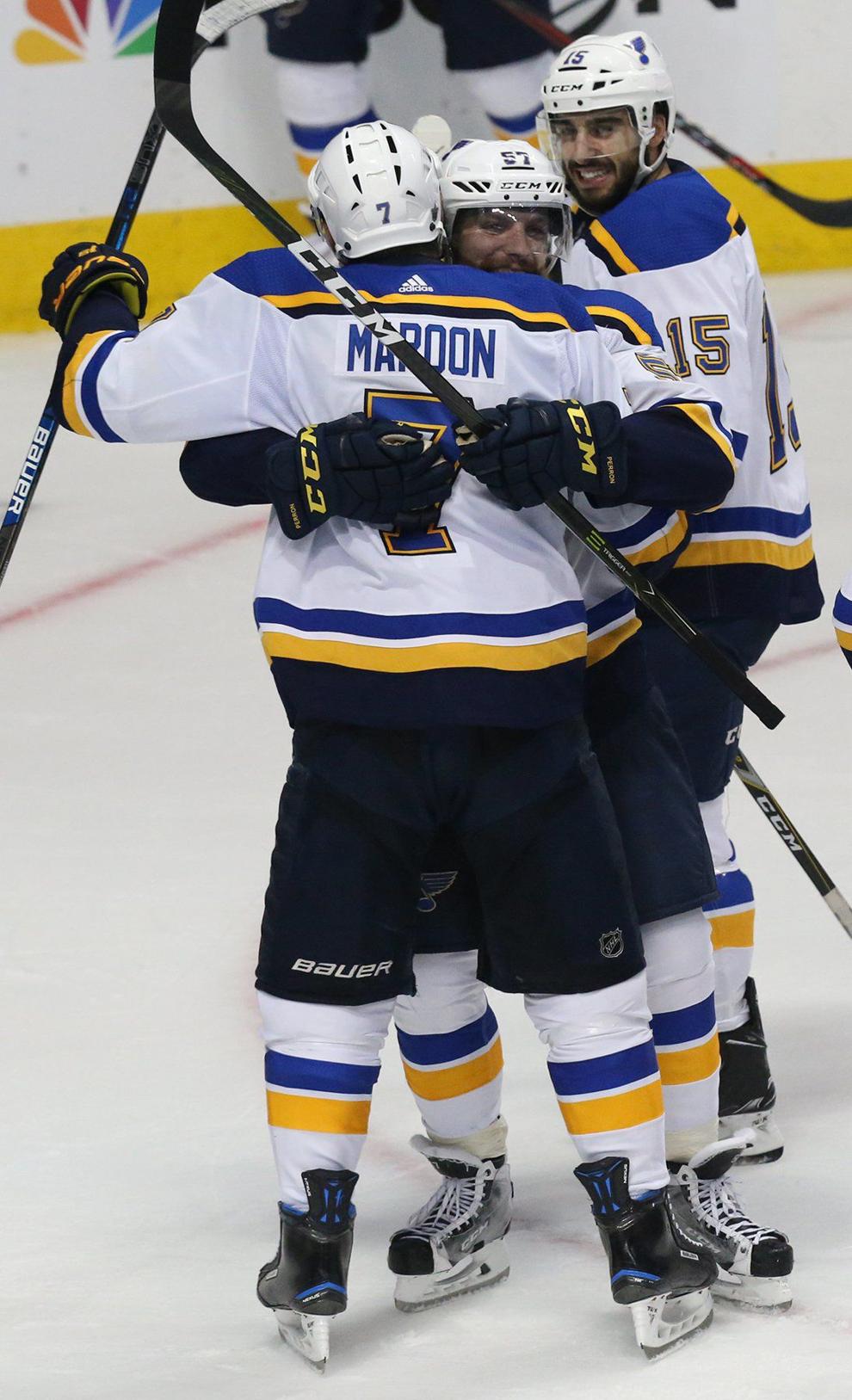 Blues and Stars skate in Game 3 of their playoff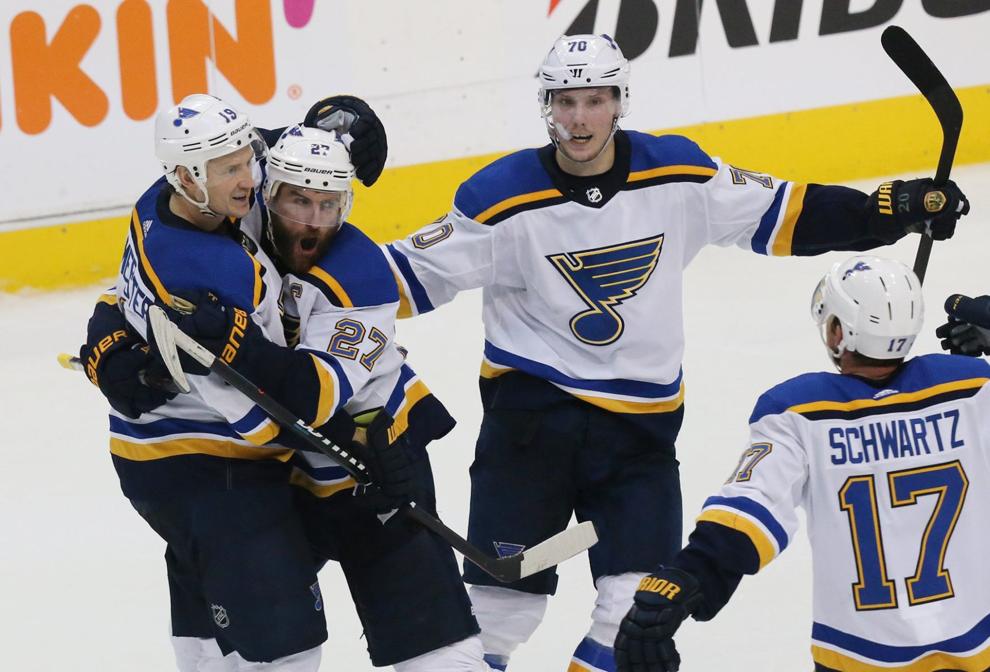 Blues and Stars skate in Game 3 of their playoff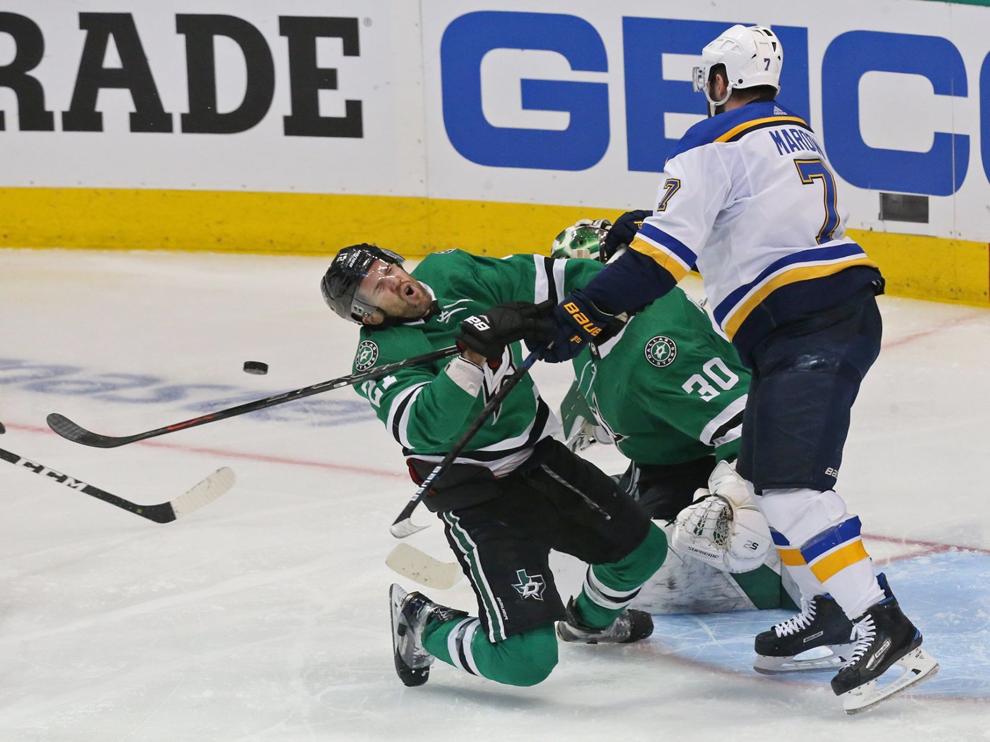 Blues and Stars skate in Game 3 of their playoff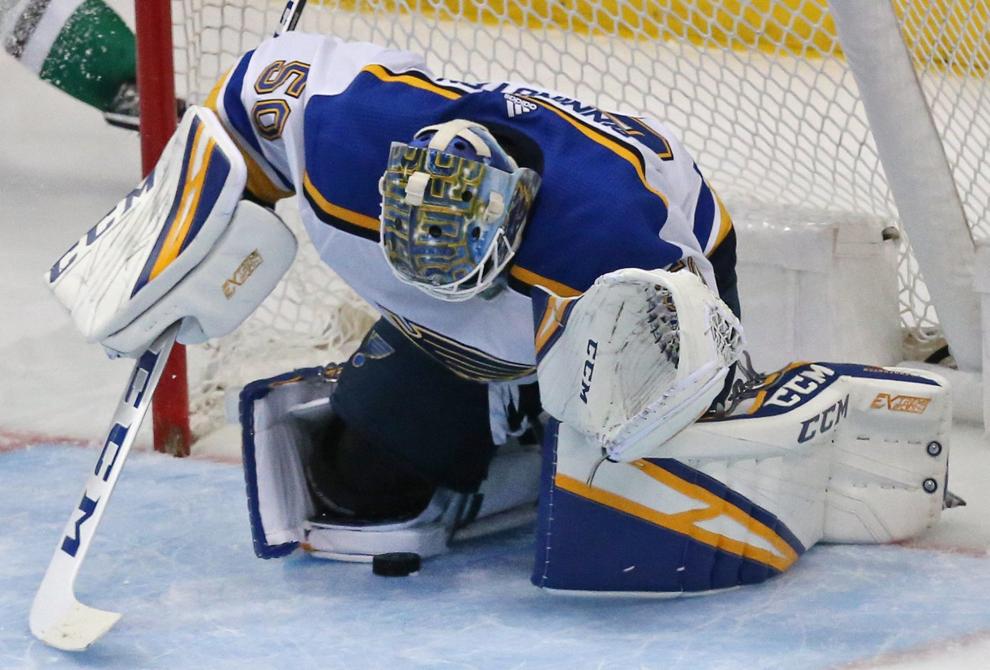 Blues and Stars skate in Game 3 of their playoff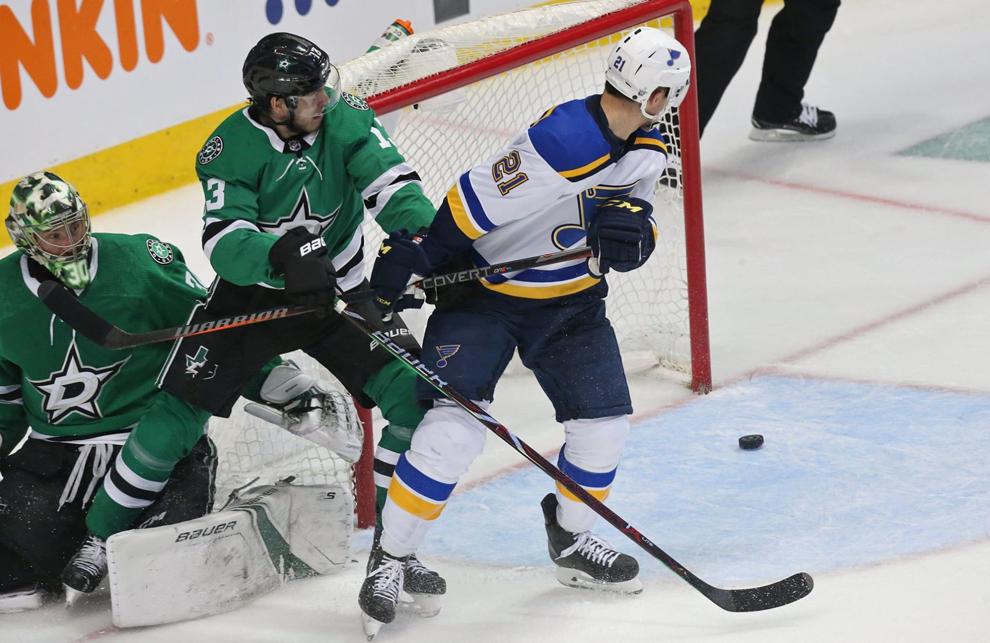 Blues and Stars skate in Game 3 of their playoff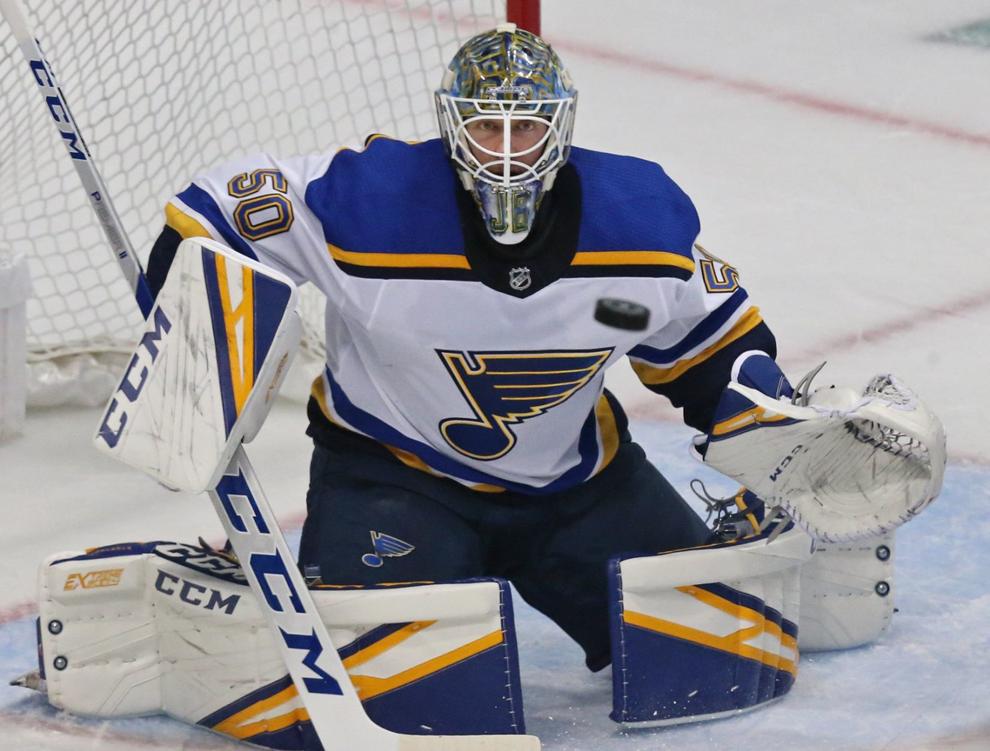 Blues and Stars skate in Game 3 of their playoff