Colton Parayko was back on the ice for the first time since Feb. 15.
Ville Husso started successive games for the first time, well, ever.
Craig Berube shuffled his lines to the point that Vladimir Tarasenko was dropped to the third line.
Otherwise, it was business as usual Monday for the Blues at Enterprise Center. And make no mistake, business has not been good for them this season. They faded quickly, and convincingly, in an embarrassing 6-1 loss to the Vegas Golden Knights. They haven't won a game in more than two weeks, and haven't won at home since mid February.
The Blues continue to take the same missteps over and over, suffering coverage breakdowns that look all too similar. It doesn't look like a team that is responding to the coaching from Craig Berube and his staff.
"They didn't tonight," Berube said. "I'm only going to talk about tonight. They didn't tonight for sure. I thought the start of the game was pretty good. We had pretty good jump, did some good stuff early, but it was a total collapse in the second period."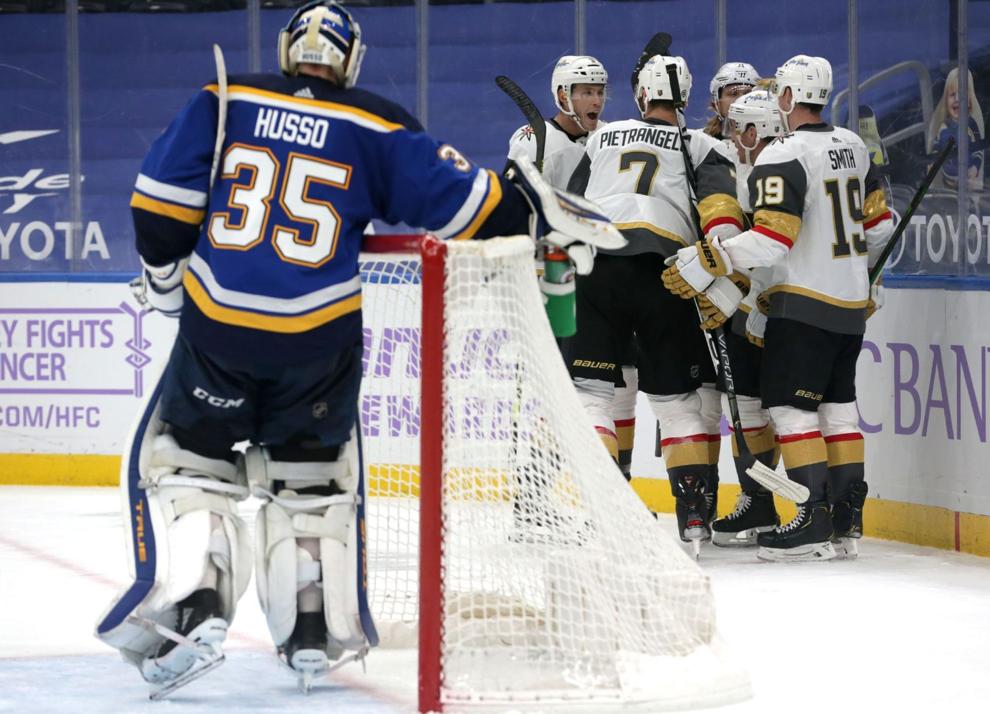 Vegas has outscored the Blues 16-3 in the teams' last three meetings. In the previous two matchups, both 5-1 Vegas wins, the Golden Knights had four-goal third periods to break open close contests.
The Golden Knights didn't wait as long this time — they had a 5-1 lead by the middle of the second and scored four goals in the period. Alec Martinez, William Carrier and Jonathan Marchessault scored in a span of 1 minute 59 seconds, stretching a 2-1 Vegas after one period into a 5-1 advantage and a rout.
"Soft plays, coverage, things like that around our net," Berube said. "Goals that probably should be stopped, things like that."
Blues teams under Berube have been known for their resiliency and mental toughness. But those qualities are nowhere to be found in this prolonged slump.
"It isn't (there) right now, I agree," Berube said. "They're probably a pretty unconfident group right now when things don't go right out there. Things are going to happen, goals are going to go in. You better be a lot mentally tougher than that, I'll tell you that. That's weak, weak-minded right now."
For the first time in a long time, the Blues had almost their entire team available and on the ice with the surprise return of Parayko. (He skated on the team's fourth — or extra — defensive pairing in the morning skate, but came out for pregame warmups and then was paired with Marco Scandella in the game.)
To no avail. The Blues fell to 16-16-6 this season, and extended their winless streak to seven games (0-6-1). They are 4-9-4 at Enterprise Center, matching hapless Buffalo and semi-hapless New Jersey for fewest home victories in the league.
Since the Blues began getting players back, starting with the return of Vladimir Tarasenko on March 6, the team is 2-9-3.
The expectation, and rightfully so, was that they would get better once their regulars returned. The opposite has happened since Tarasenko, Tyler Bozak, Jaden Schwartz, Robert Thomas, Jacob de la Rose, Ivan Barbashev and now Parayko returned to the lineup. Before all that, the Blues were 14-7-3.
"It's not like we're letting our foot off the gas here," forward David Perron said. "We're really trying to get it done every night. But that doesn't happen right now. It's about us sticking together, that's really what it is.
"We don't start losing faith in anything, we really believe in our group. Yes, there's time, but we've got to start finding results. I know you guys are looking for answers but I think we're doing this inside the team."
Similarly, Parayko also refused to wave the white flag.
"We have such a great group in there, and if there's a group that's going to turn it around, this is the group to do it," he said. "We're sticking together, we're going to make progress, we're going to push. . . . I have no doubt this is the group to turn it around."
Maybe so, but the team is running out of time.
As Berube mentioned, the Blues did have some jump at the start and several good chances. But things got ugly just seconds after a video tribute to former captain Alex Pietrangelo, and a standing ovation by most of the 4,100 in attendance.
Vegas' Tomas Nosek scored on a net-front deflection for the game's first goal. It came on the Golden Knights' third shot on goal of the game, marking the eighth time this season Husso has allowed a goal on the opponents' first, second or third shot of the game. It also marked the 26th time in 38 games that the Blues' opponent has scored first.
Vegas (25-10-2) is a relentless team, and one that doesn't worry about getting the perfect look or best angle offensively. The Golden Knights put the puck on net, and crash the net, tactics the Blues just haven't done much of lately.
The second goal was more of the same, only without the deflection. From nearly the same spot as Nosek — just inside the blueline — Martinez sent a shot towards Husso for the first of his two goals. There was traffic in front, screening Husso, and the puck found its way into the net.
Bozak gave the Blues brief hope when his goal, off a slick feed Zach Sanford, made it a 2-1 game with 2:59 left in the first period. It was only the sixth goal scored this season by a member of the Blues' fourth line.
And then the walls caved in.
Vegas Golden Knights thump St. Louis Blues 6-1
St. Louis Blues V Vegas Golden Knights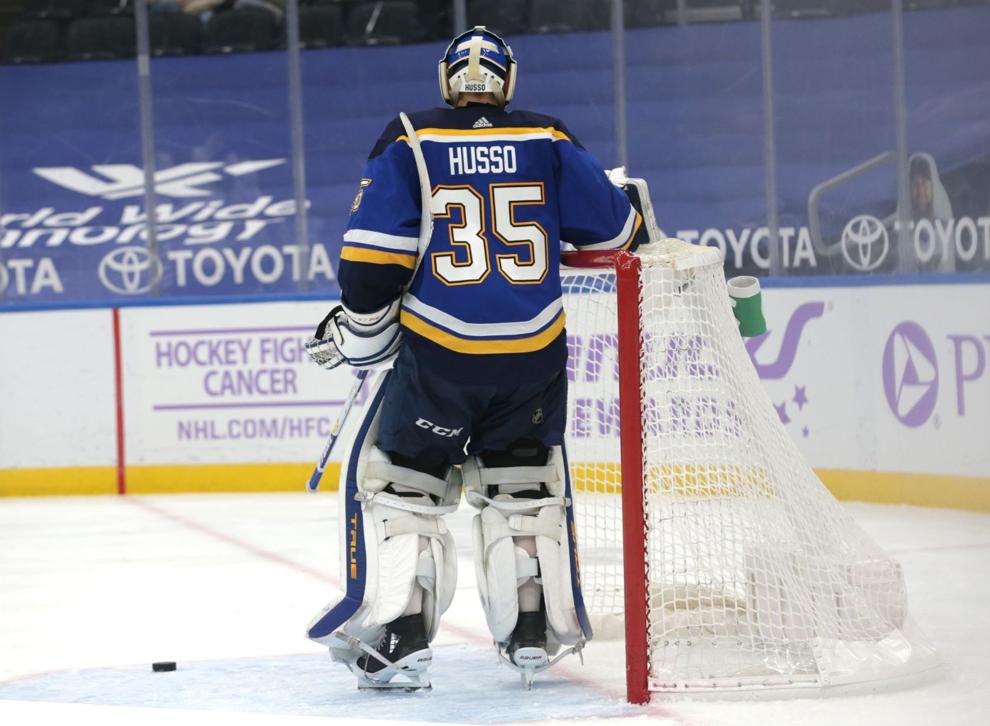 St. Louis Blues V Vegas Golden Knights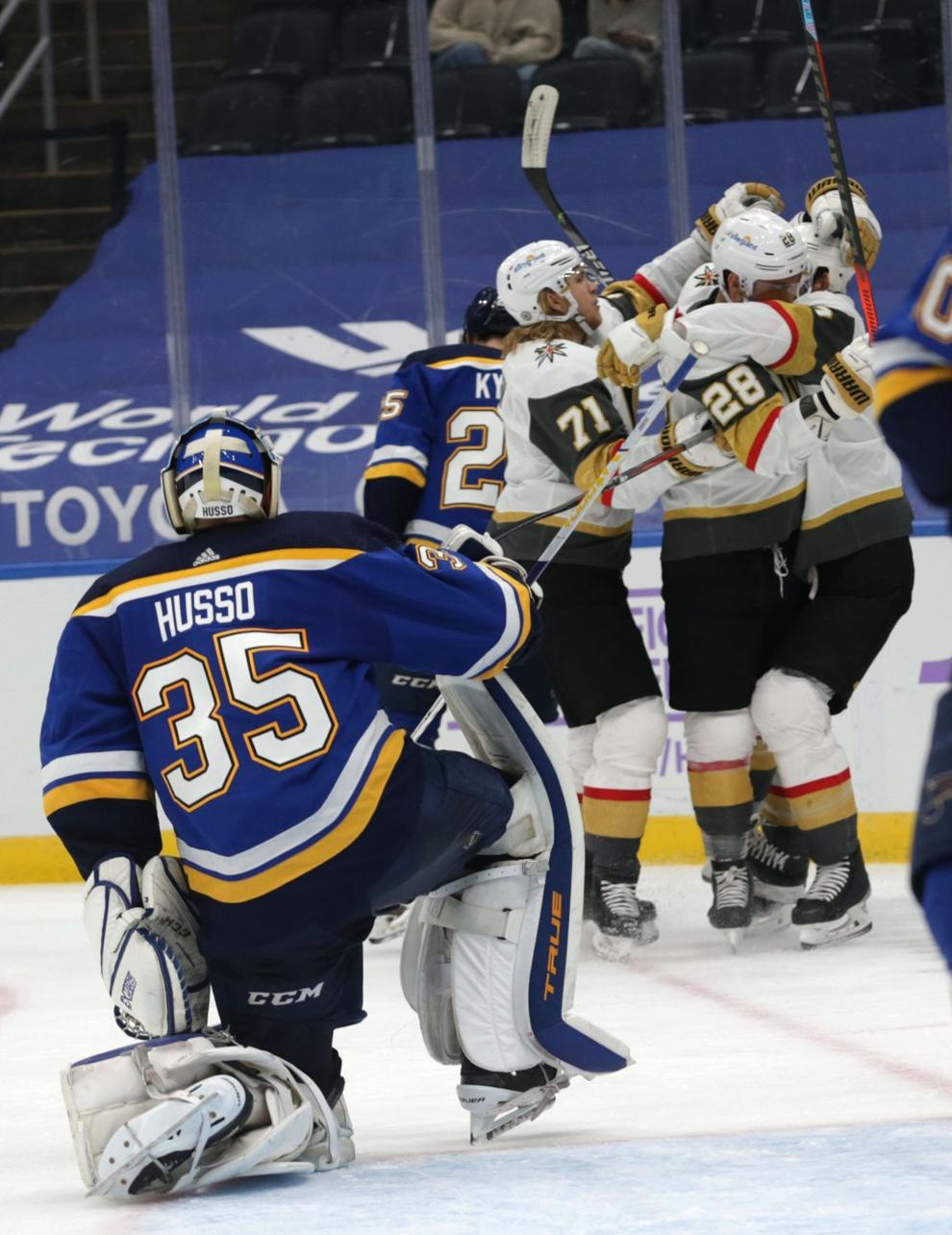 St. Louis Blues V Vegas Golden Knights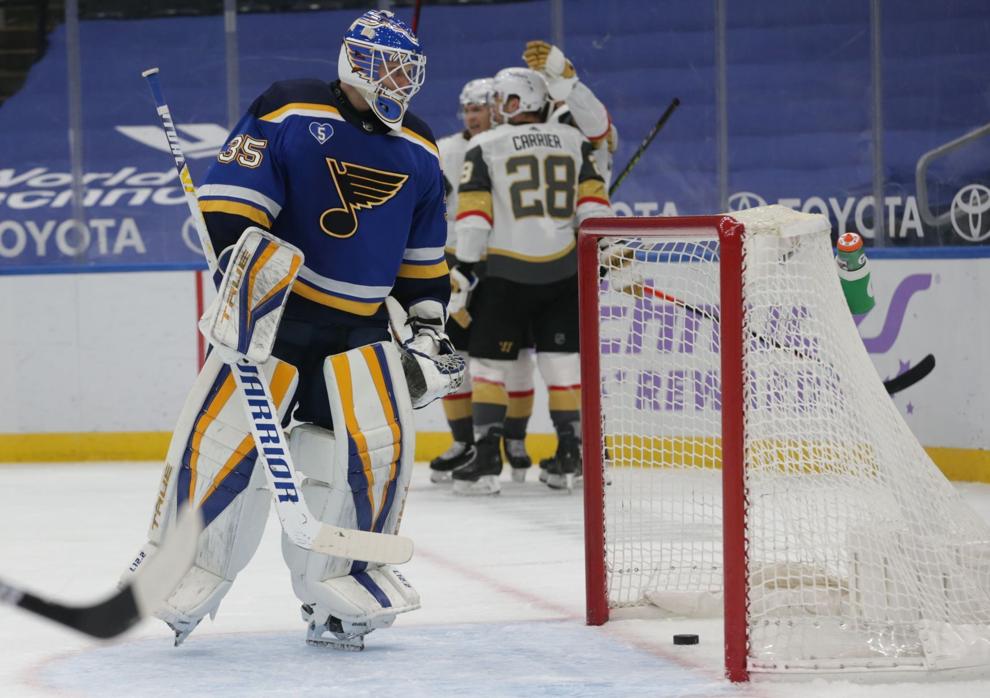 St. Louis Blues V Vegas Golden Knights
Vegas Golden Knights thump Blues 6-1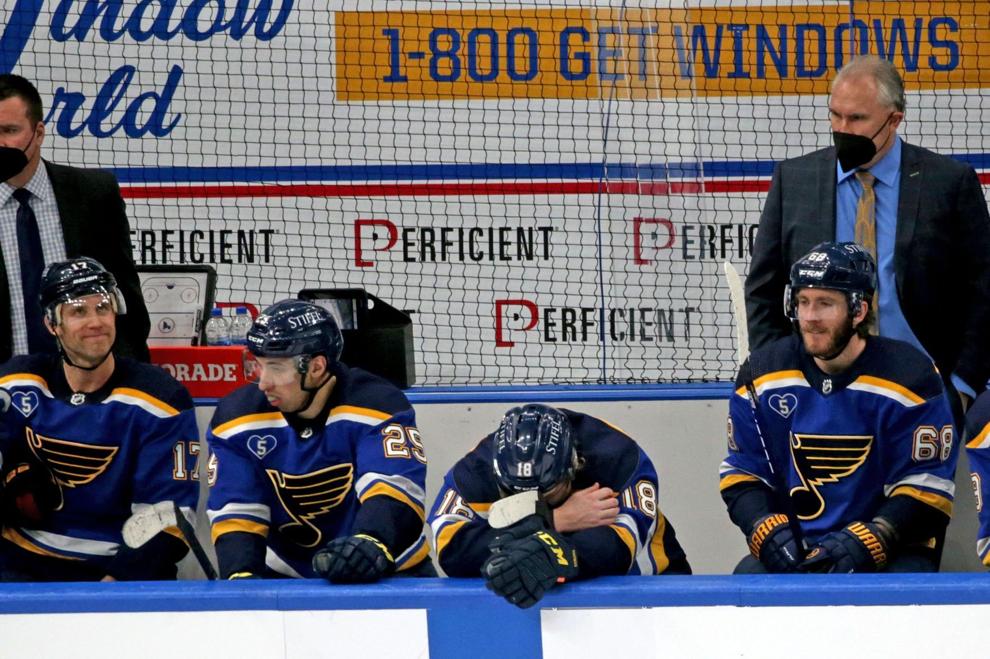 St. Louis Blues V Vegas Golden Knights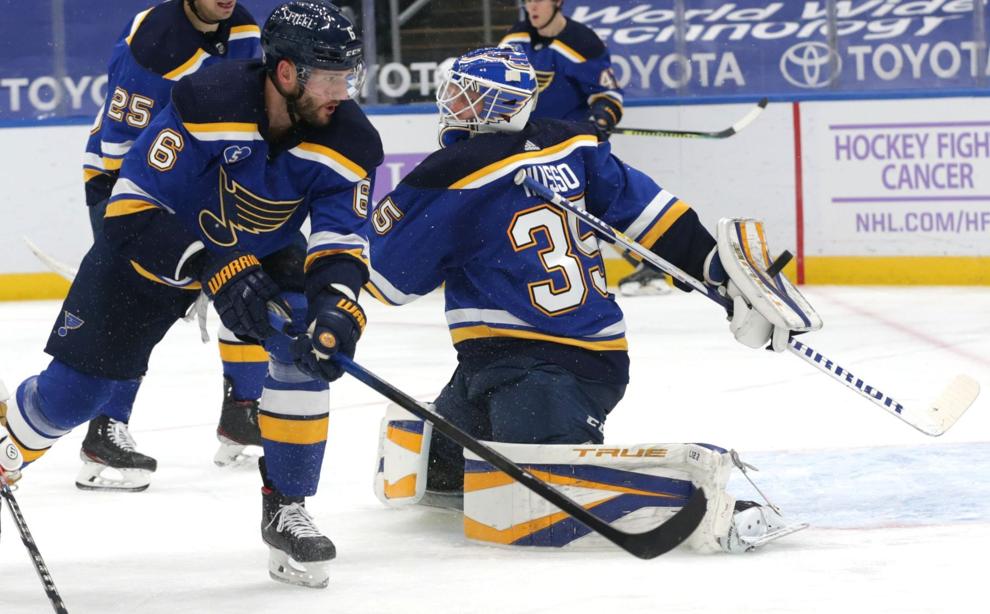 St. Louis Blues V Vegas Golden Knights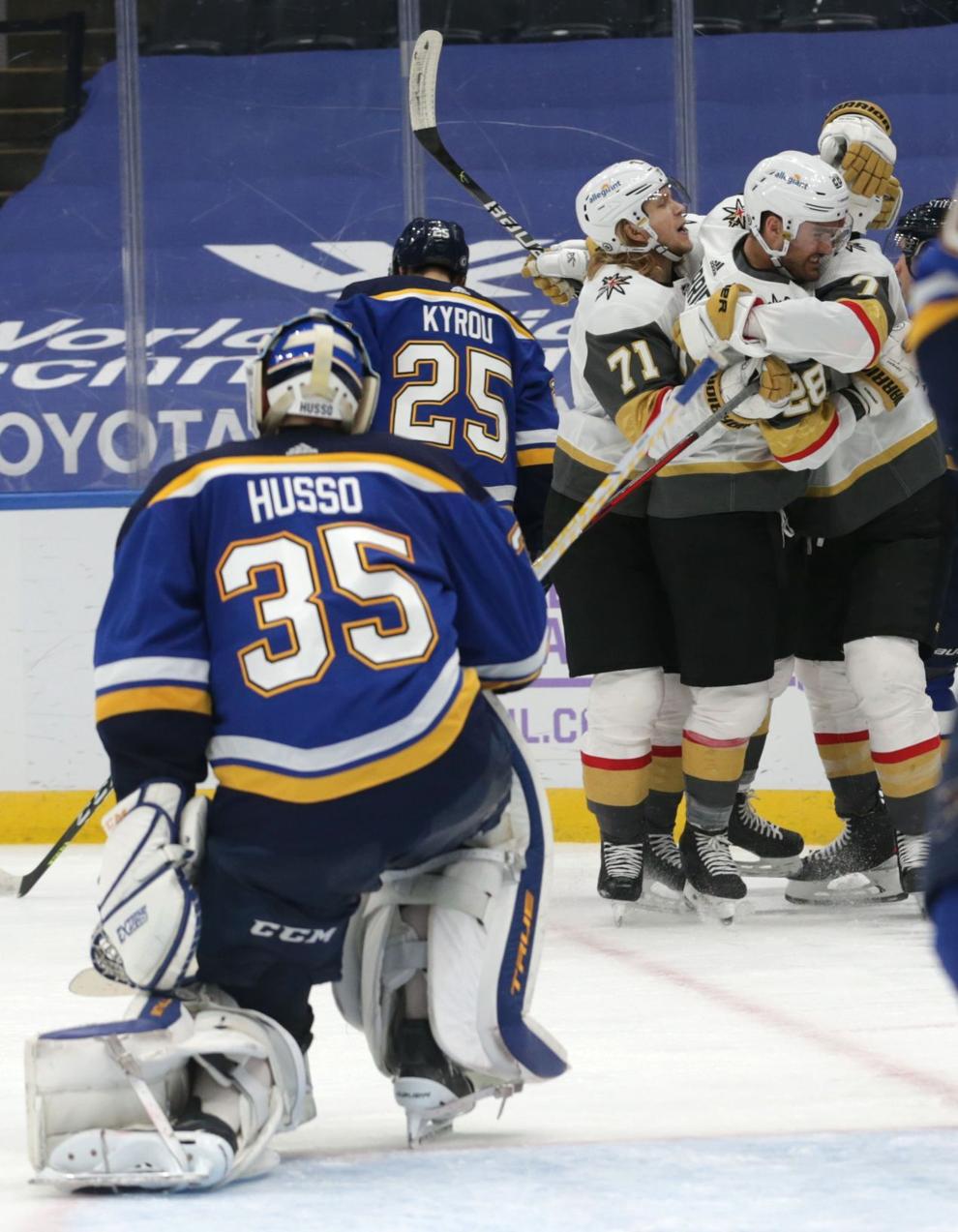 St. Louis Blues V Vegas Golden Knights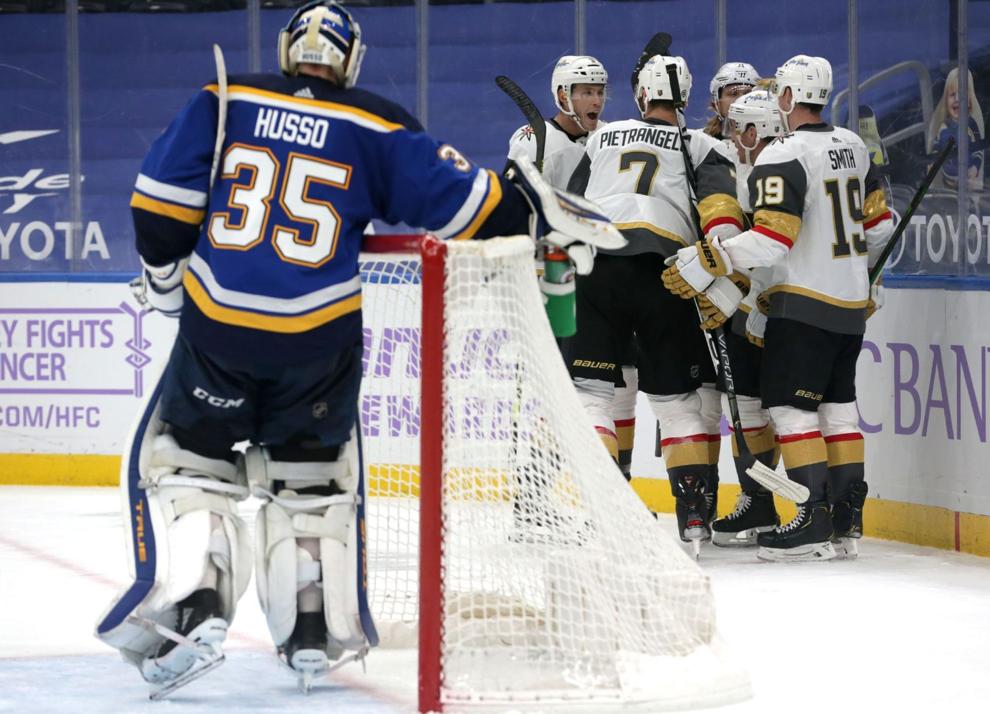 St. Louis Blues V Vegas Golden Knights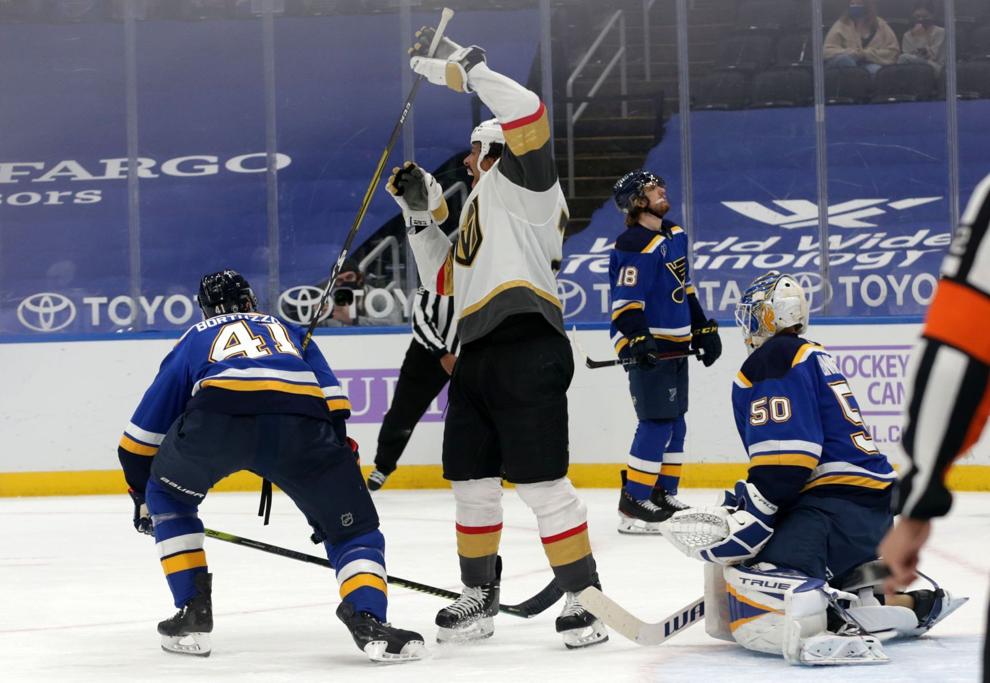 St. Louis Blues V Vegas Golden Knights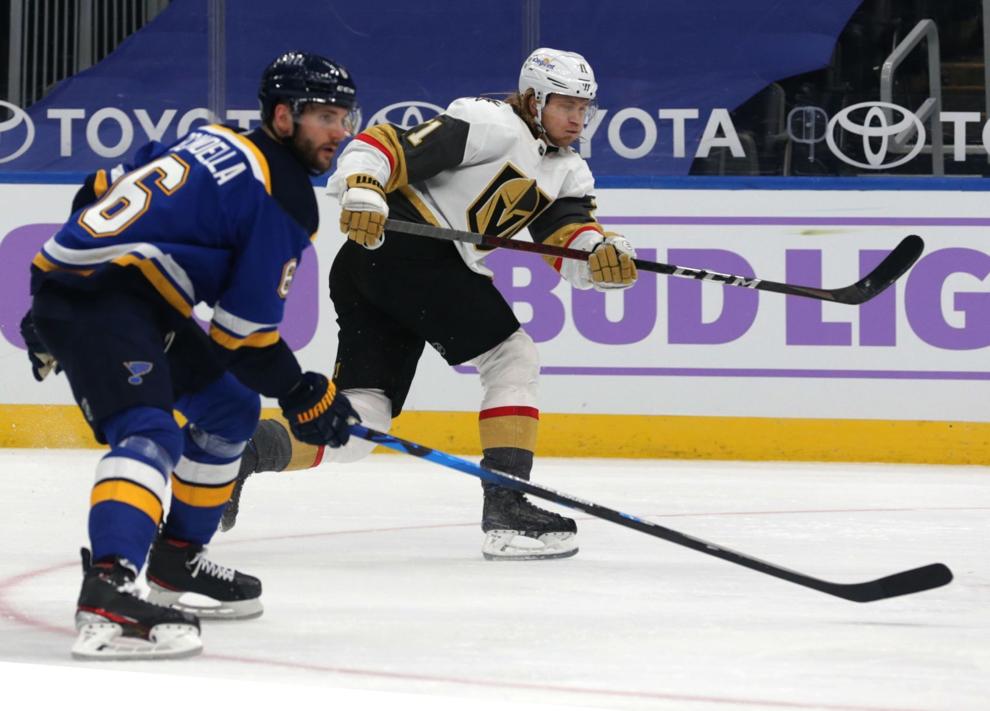 Vegas Golden Knights thump Blues 6-1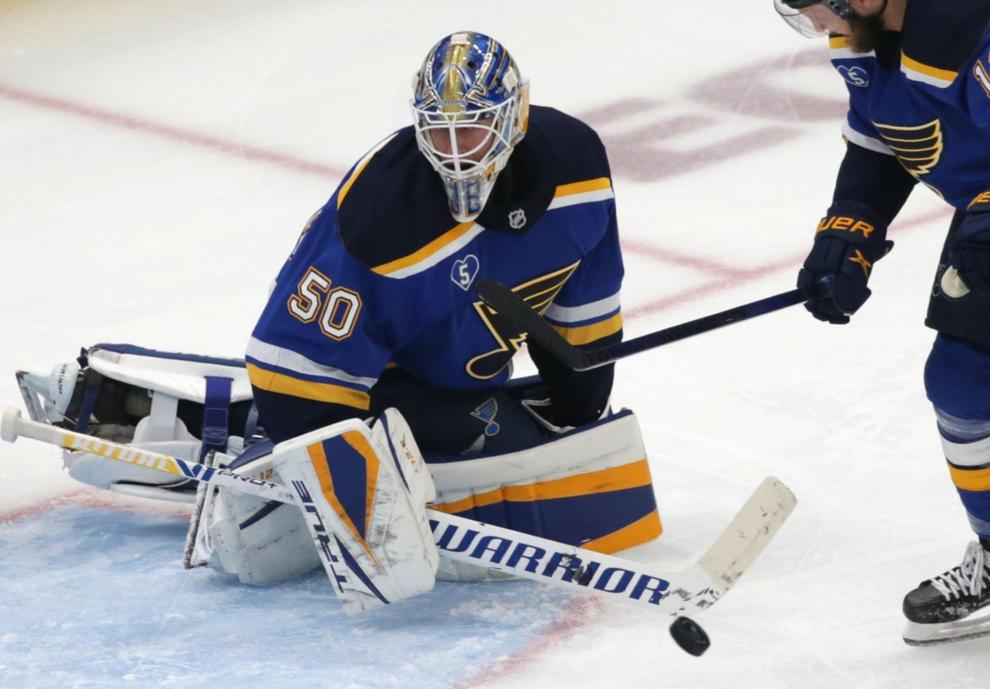 Vegas Golden Knights thump Blues 6-1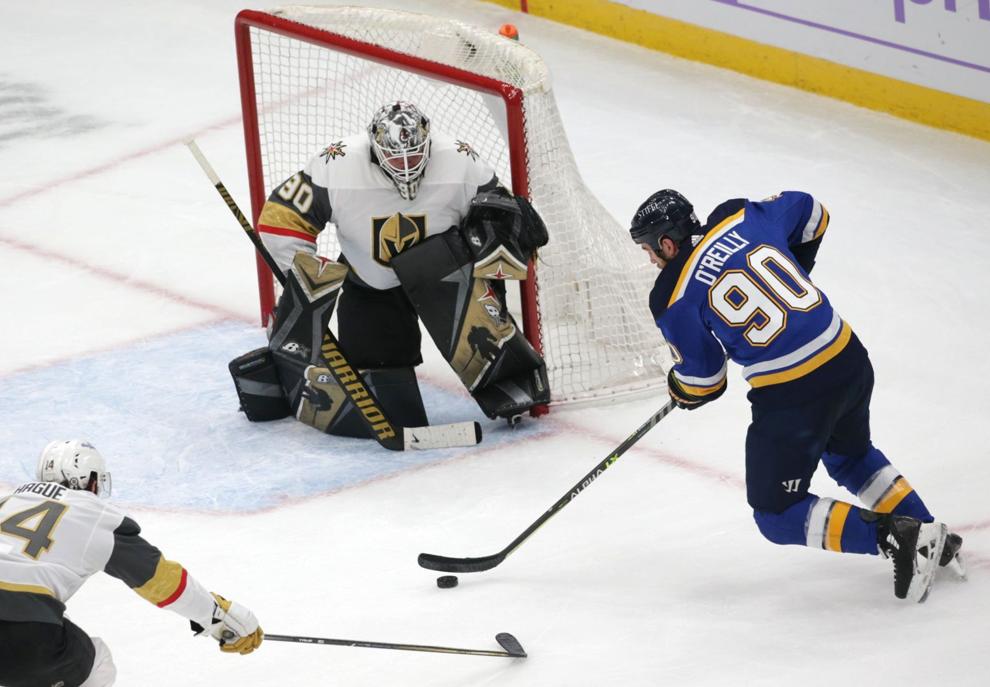 Vegas Golden Knights thump Blues 6-1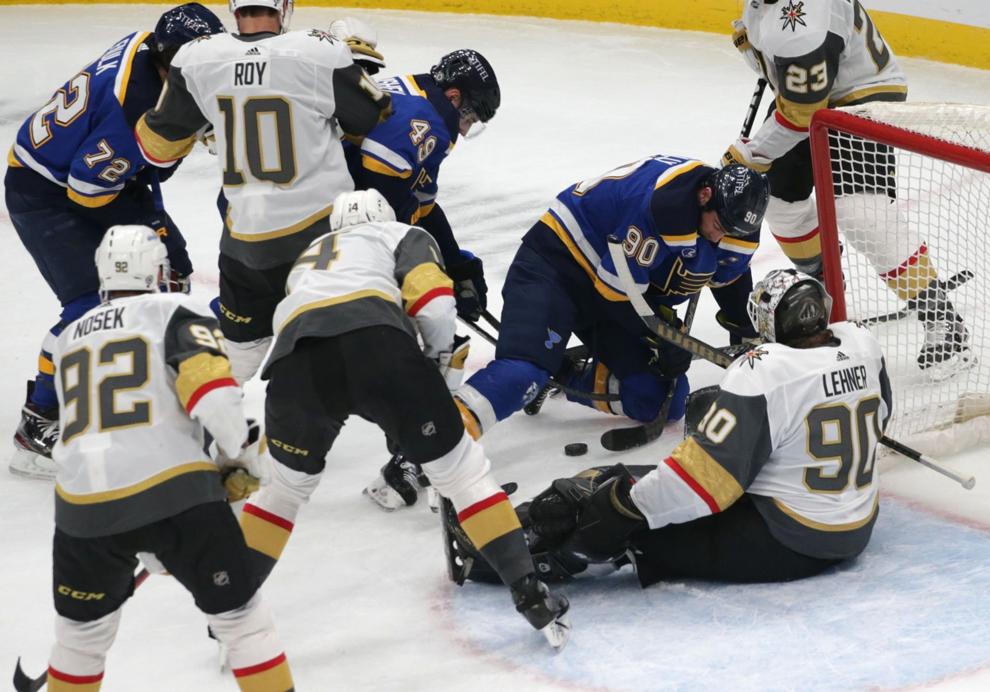 Vegas Golden Knights thump Blues 6-1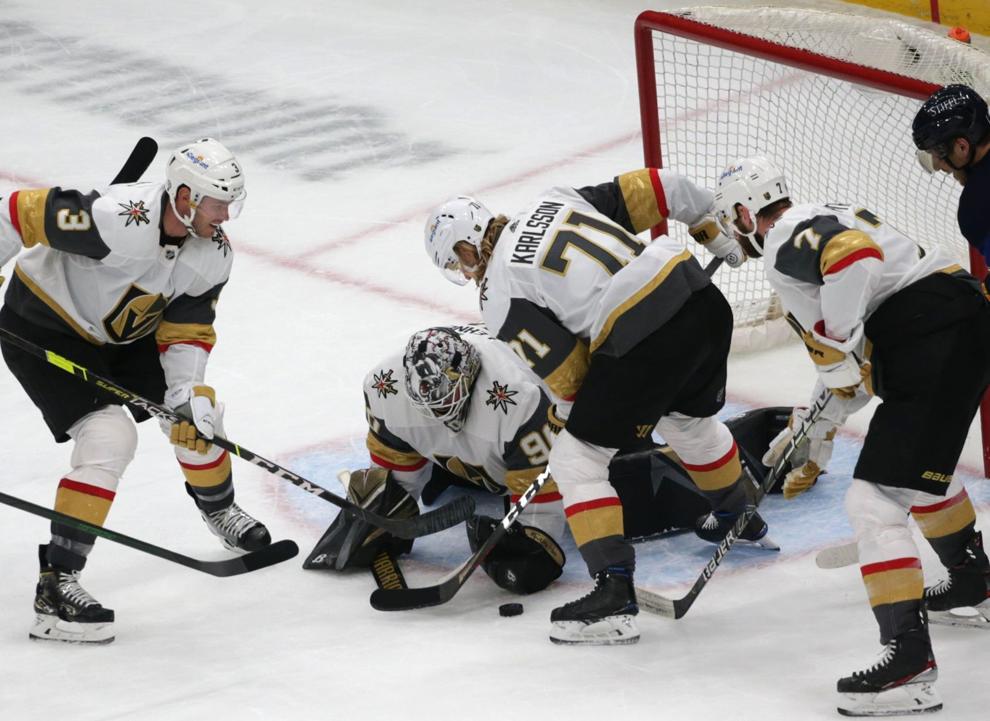 St. Louis Blues V Vegas Golden Knights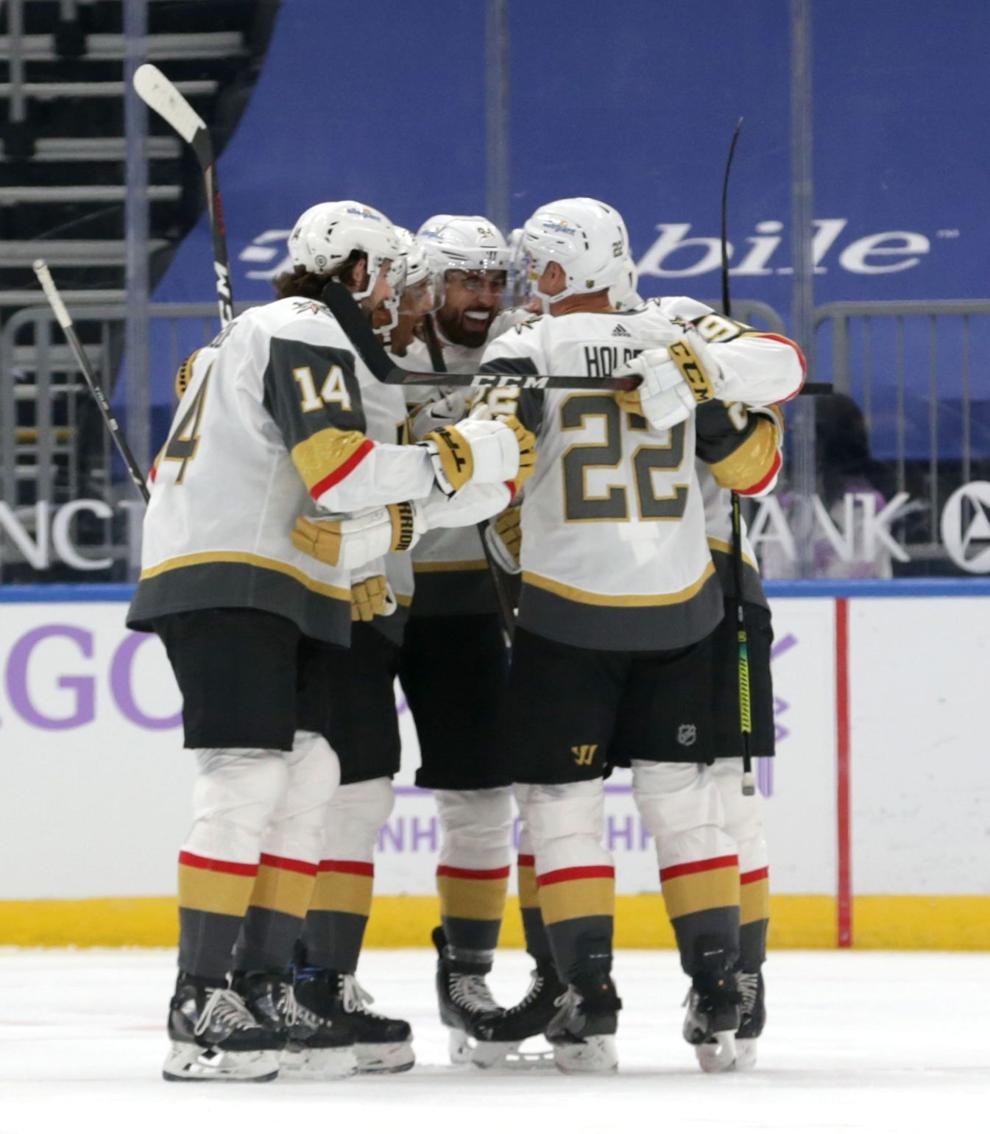 St. Louis Blues V Vegas Golden Knights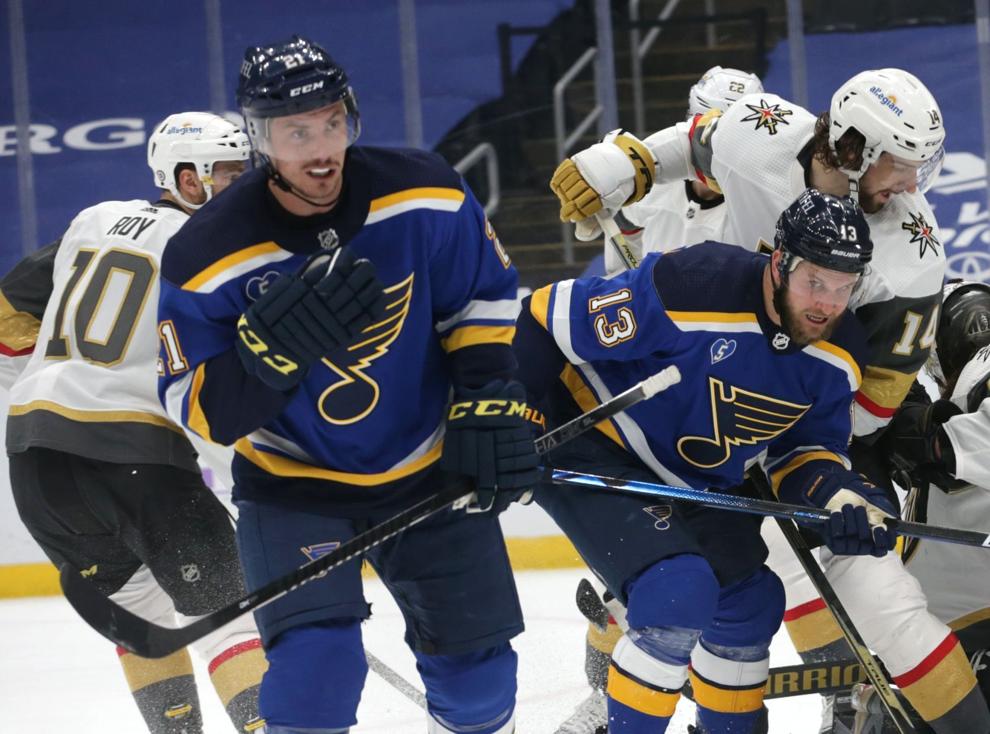 St. Louis Blues V Vegas Golden Knights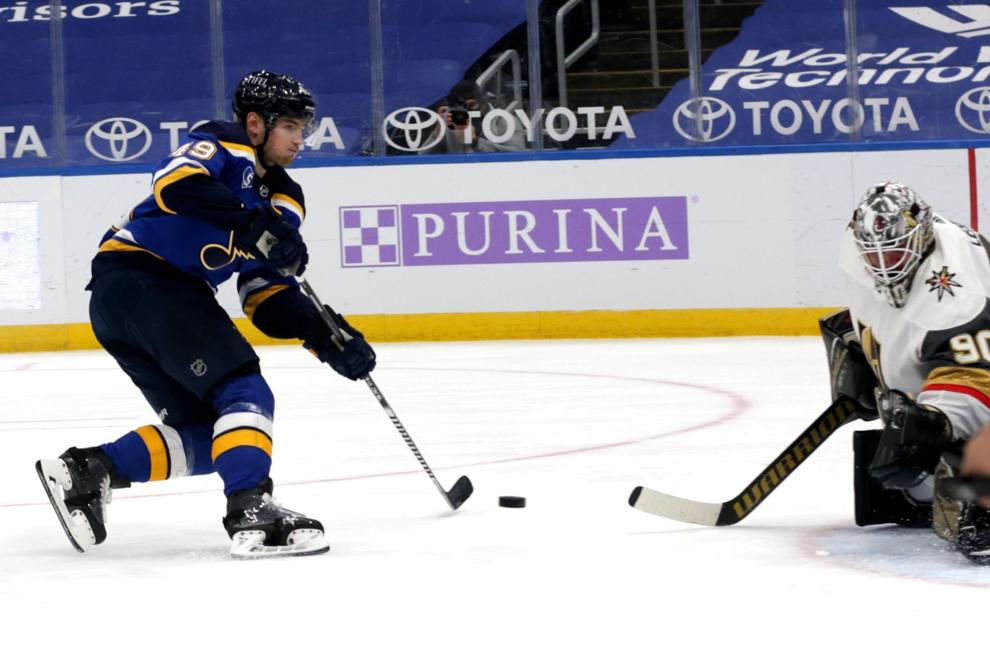 St. Louis Blues V Vegas Golden Knights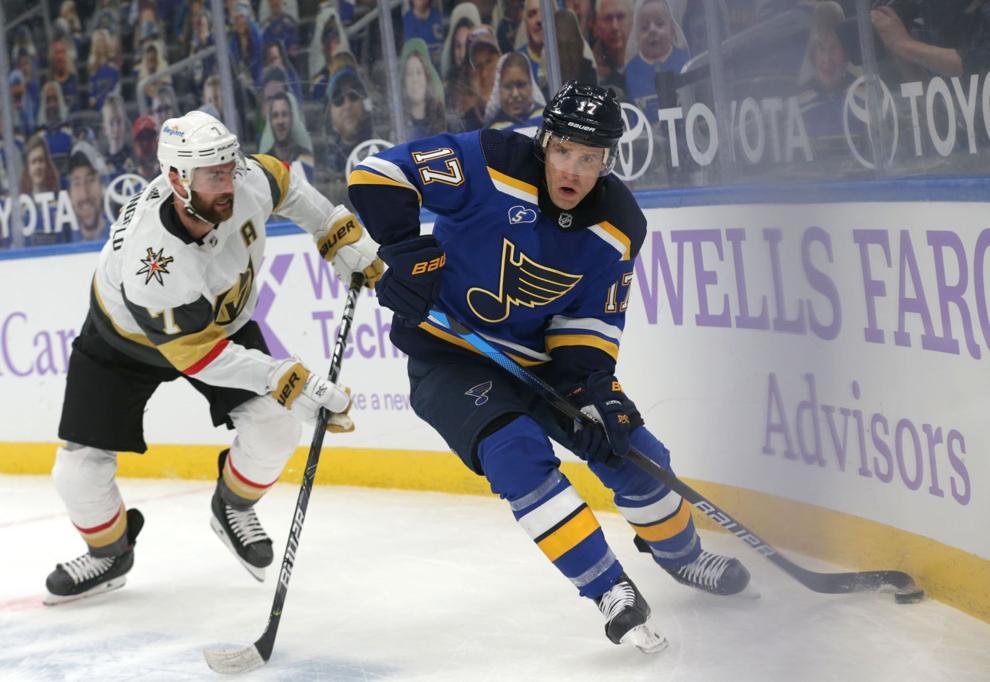 St. Louis Blues V Vegas Golden Knights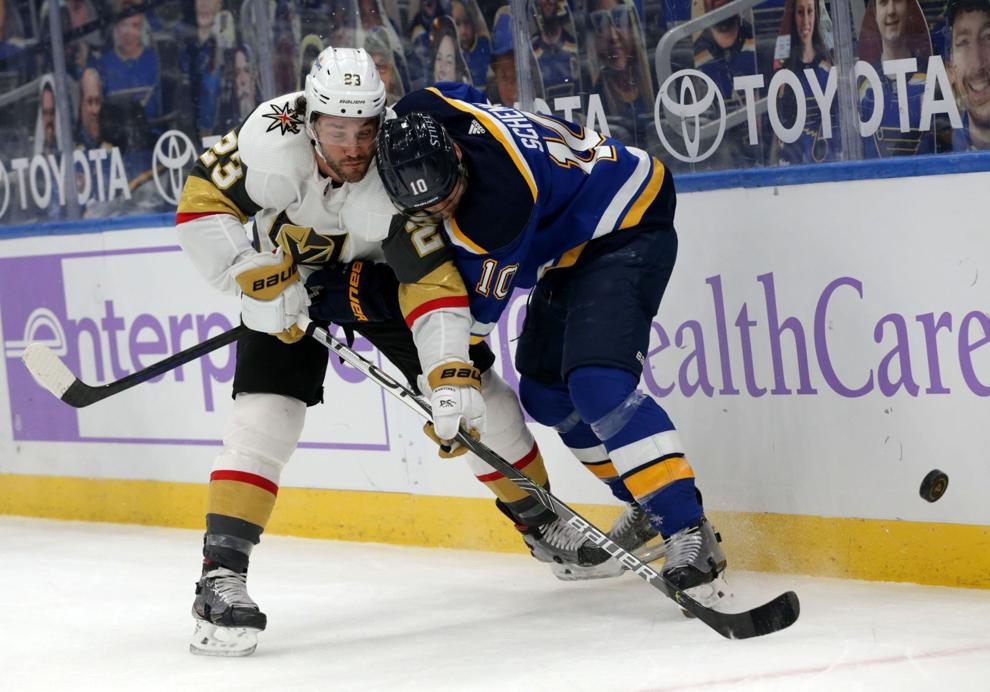 St. Louis Blues V Vegas Golden Knights