The Blues' first day of training camp came and went with Robby Fabbri making his long-awaited return to the ice and Zack Sanford surviving the day. You may recall that a year ago, 15 minutes into his first session on the ice, Dmitrij Jaskin knocked Sanford into the boards, dislocating his shoulders and costing him a chance to make the team.
"I think I was a little more excited (than nervous) being out there with the guys again," Fabbri said, "going through those practices and being part of the team again. It was a good skate and they really worked us."
Fabbri was the first player on the ice for the morning session, though he said it may have been because he was off on the schedule more than anything. He reported no troubles with his twice-repaired knee.
"It's Day One so we're not going to jump to conclusions one way or the other," coach Mike Yeo said, "he's skating, he's shooting, he's doing the things you'd hope he could do, showing his skill level and his pace of play. Everyone's got energy today, I think the work ethic was really good, you would expect that. But as we move along, it will tell us more."
As for Sanford, who now figures to be in a group of players battling for a spot on the fourth line, he was happy to make it through unscathed.
"Obviously last year was tough," Sanford said, "but it's good to get out there and have a good first day and stay healthy for one day."
The only casualty on Friday was minor-league defenseman Dmitri Sergeev, who was gone before he got on the ice. Sergeev, who spent most of last season with Tulsa in the ECHL. He did not pass his physical, and was sent down to San Antonio. Sergeev, from Russia, was signed as a free agent in 2014.
Other than that, everyone was on the ice as expected on the first day. The only person who was on the ice who wasn't a full participant was defenseman Carl Gunnarsson, who took part in drills but not in combat sessions. Everyone else who was coming back from an injury, most notably Vladimir Tarasenko and Jay Bouwmeester, took part in all drills. Yeo reiterated that he thought injured goalie Jake Allen would be back soon.
Even with Yeo stressing for people not to focus too much on lines right now, as a public service, here's how the Blues lined up in drills on Day One:
GROUP A
GROUP B
Maroon-O'Reilly-Tarasenko
MacEachern-Sundqvist-Thorburn
(There were other guys, but they're less recognizable by their last name)
Defensive pairings moved around, but for the most part, they looked like this:
Photos: St. Louis Blues open training camp
St. Louis Blues 2018-19 training camp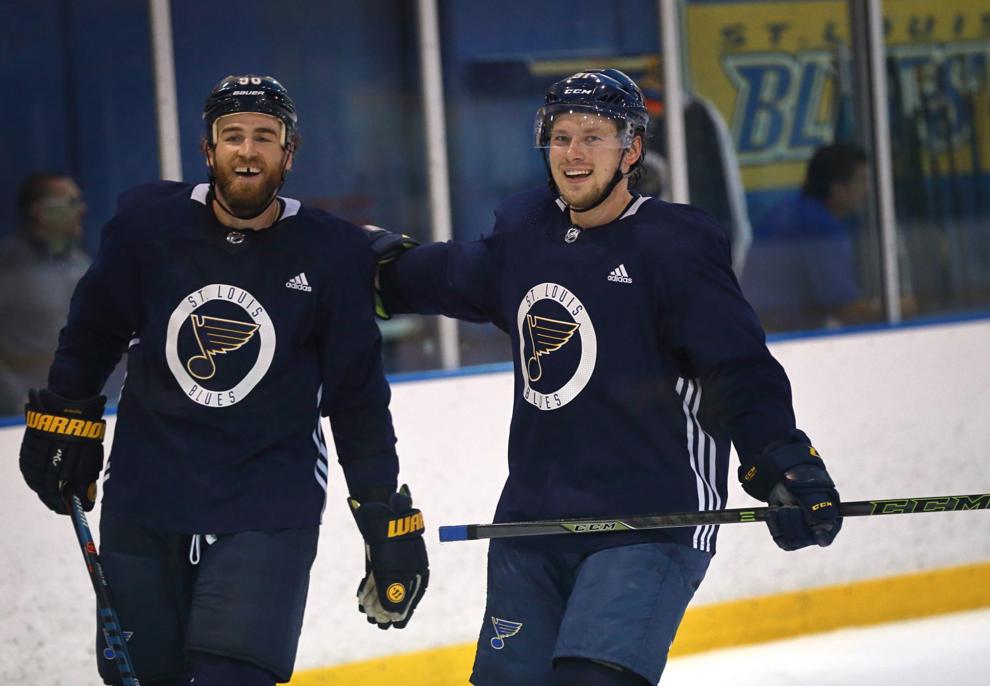 St. Louis Blues 2018-19 training camp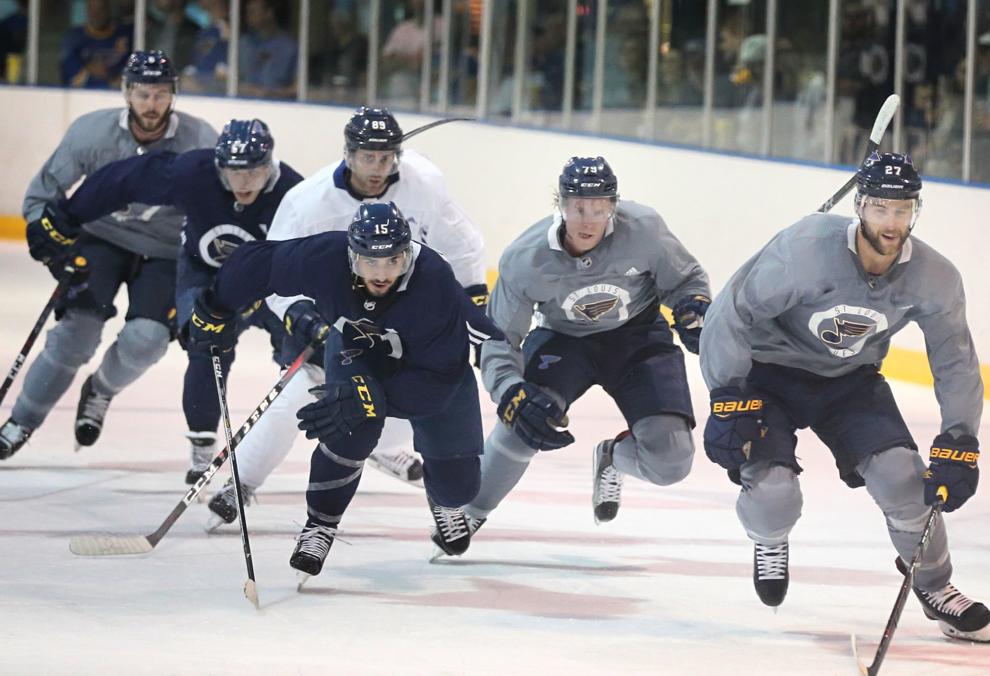 St. Louis Blues 2018-19 training camp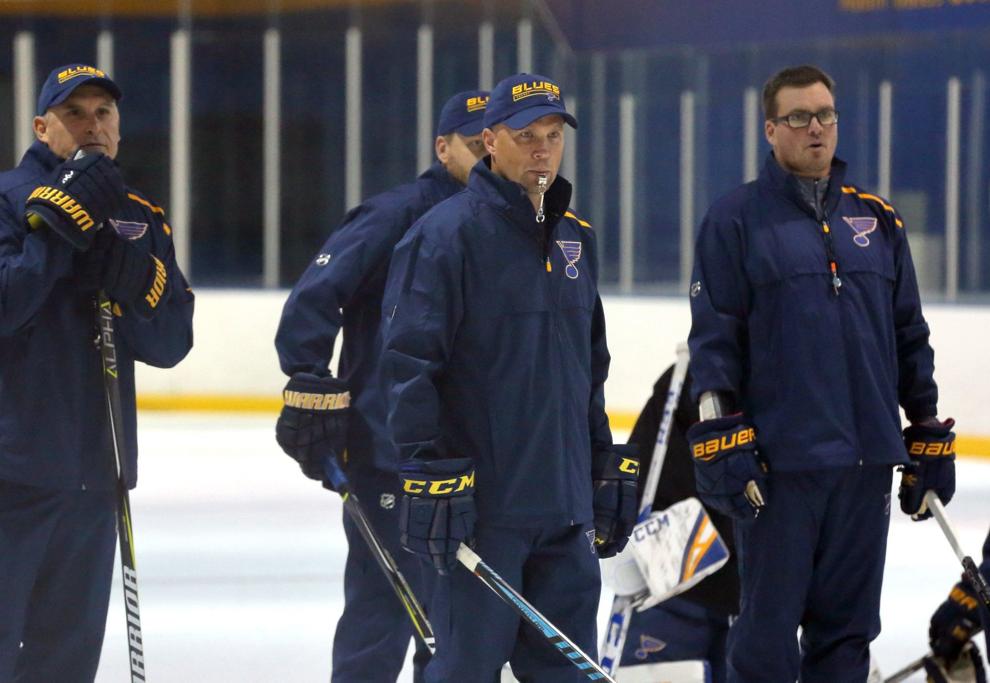 St. Louis Blues 2018-19 training camp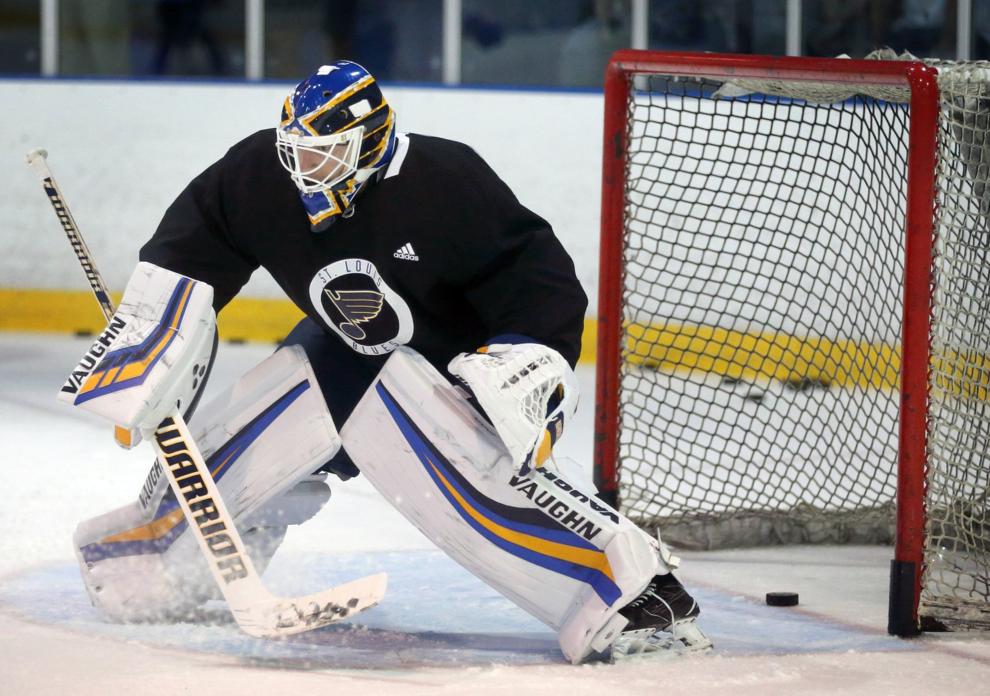 St. Louis Blues 2018-19 training camp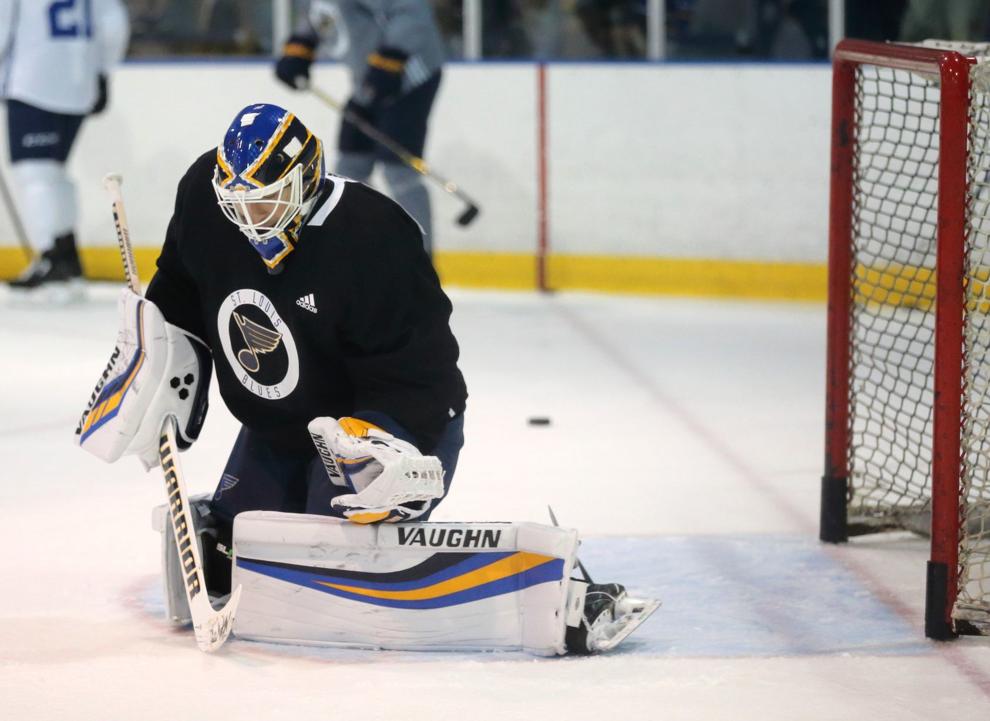 St. Louis Blues 2018-19 training camp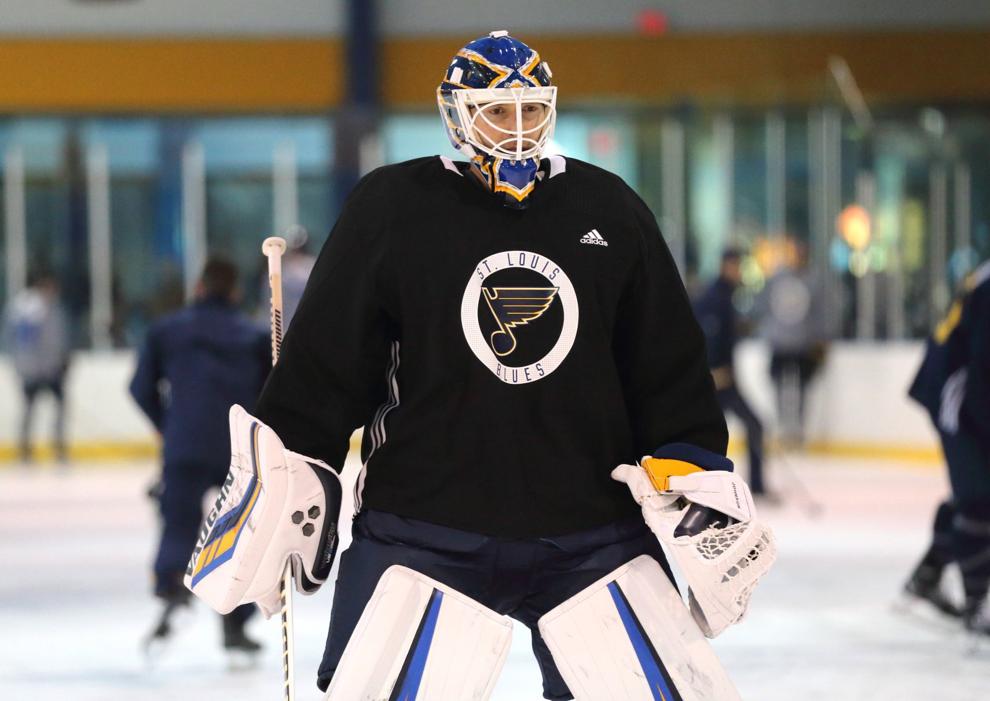 St. Louis Blues 2018-19 training camp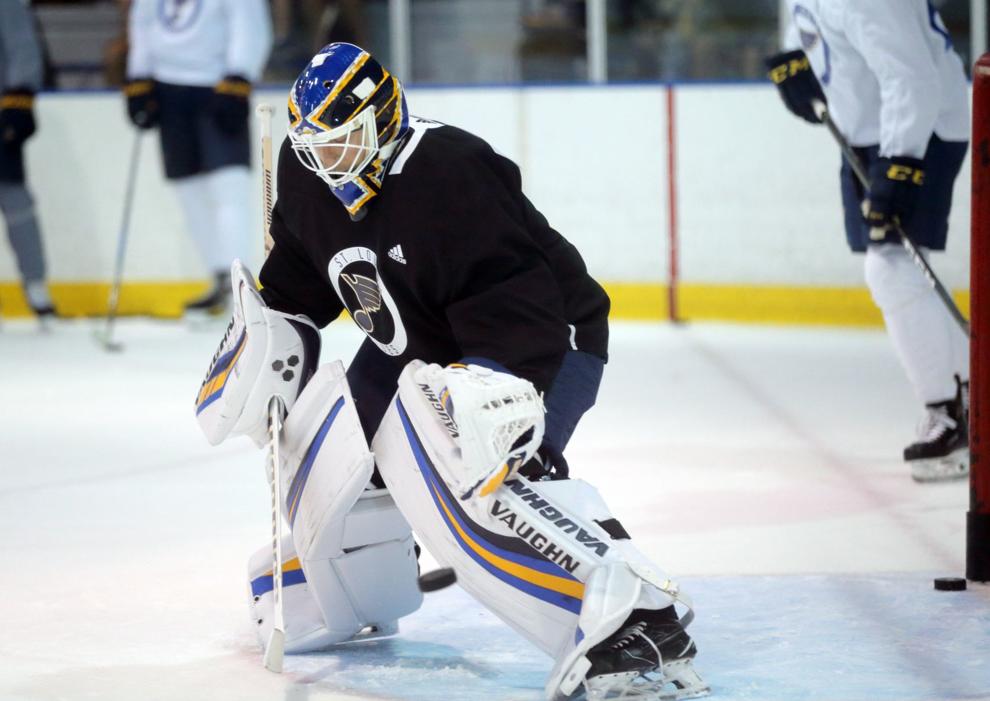 St. Louis Blues 2018-19 training camp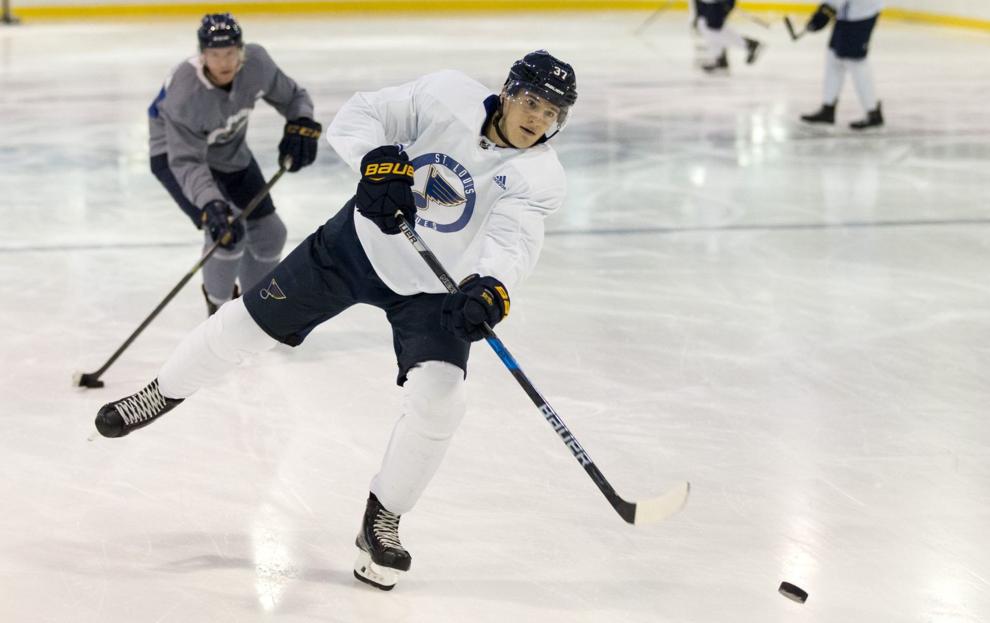 St. Louis Blues 2018-19 training camp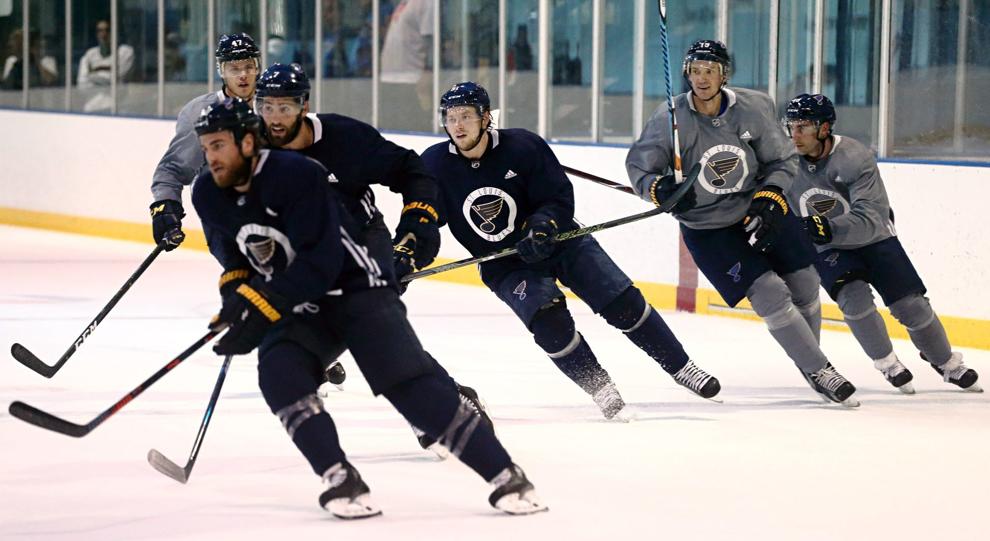 St. Louis Blues 2018-19 training camp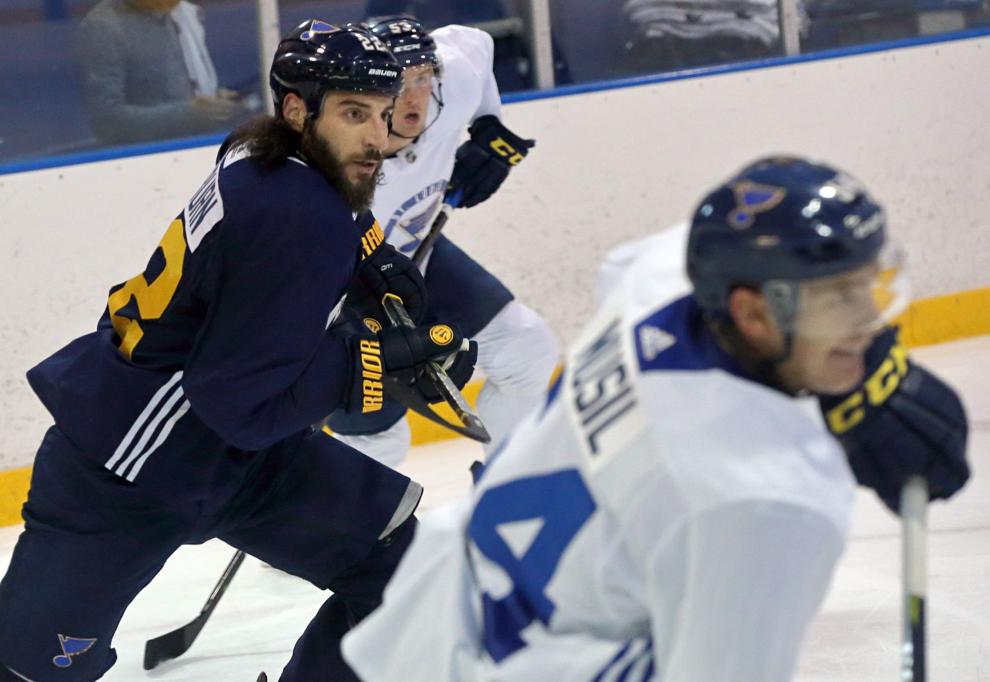 St. Louis Blues 2018-19 training camp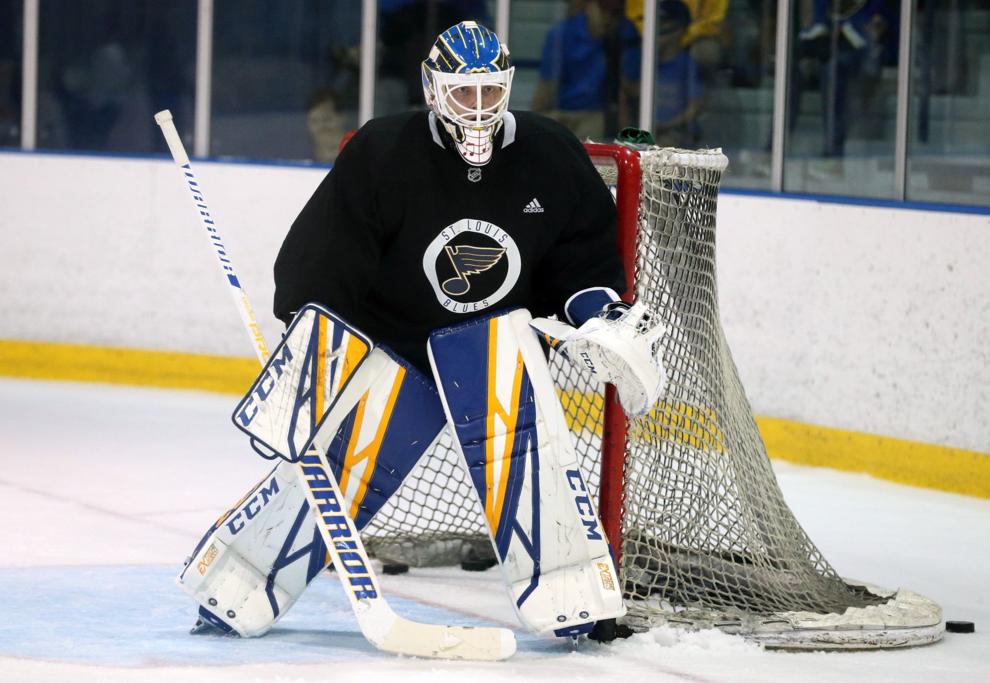 St. Louis Blues 2018-19 training camp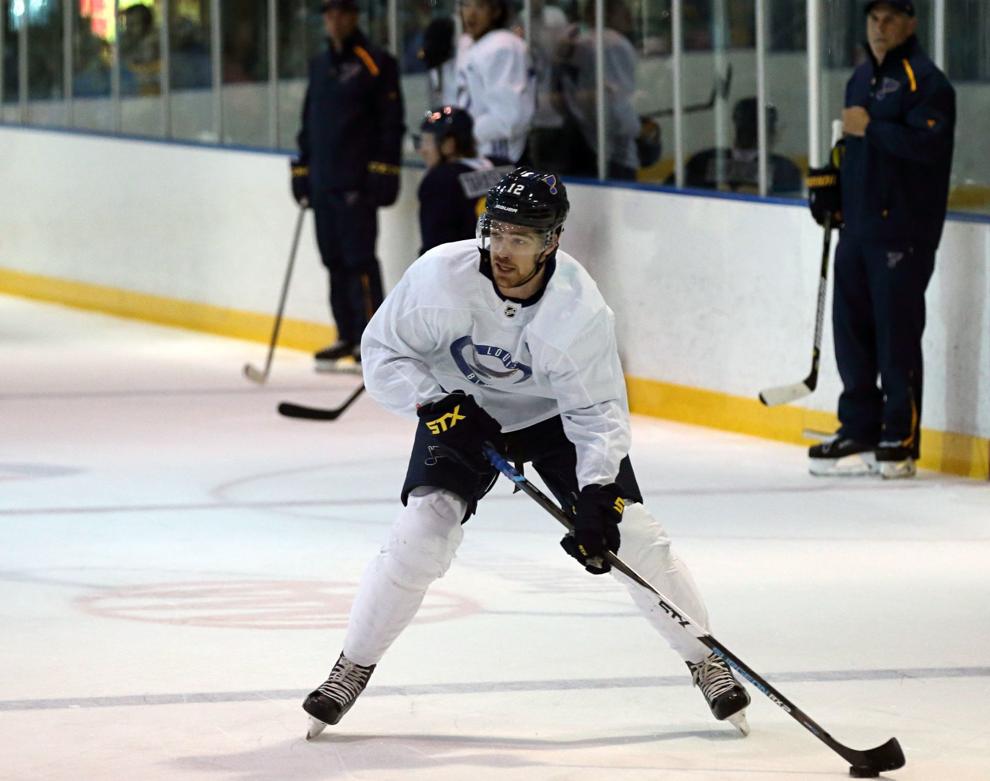 St. Louis Blues 2018-19 training camp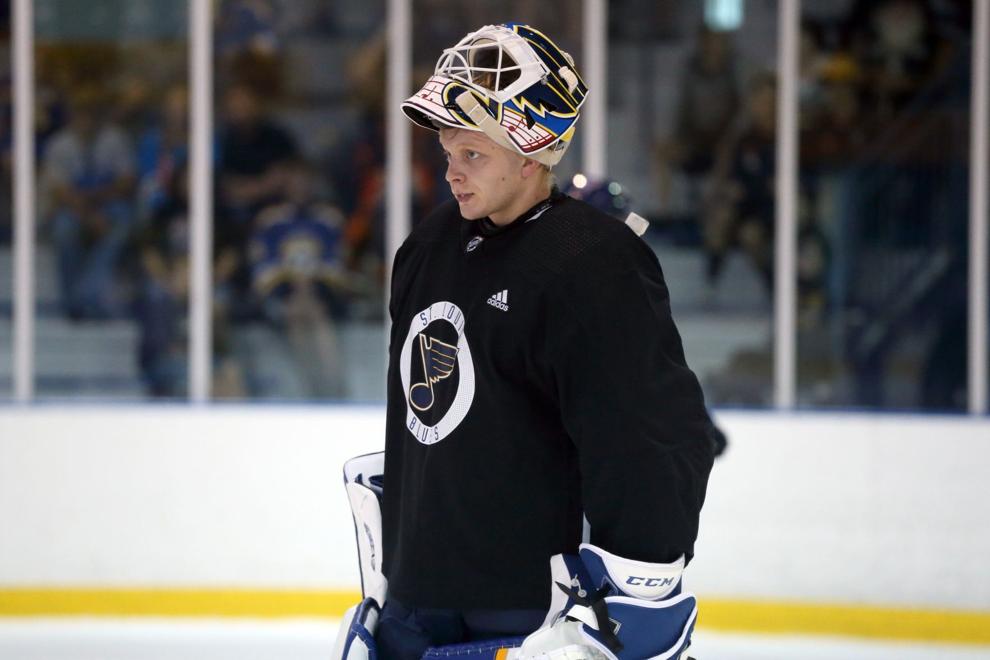 St. Louis Blues 2018-19 training camp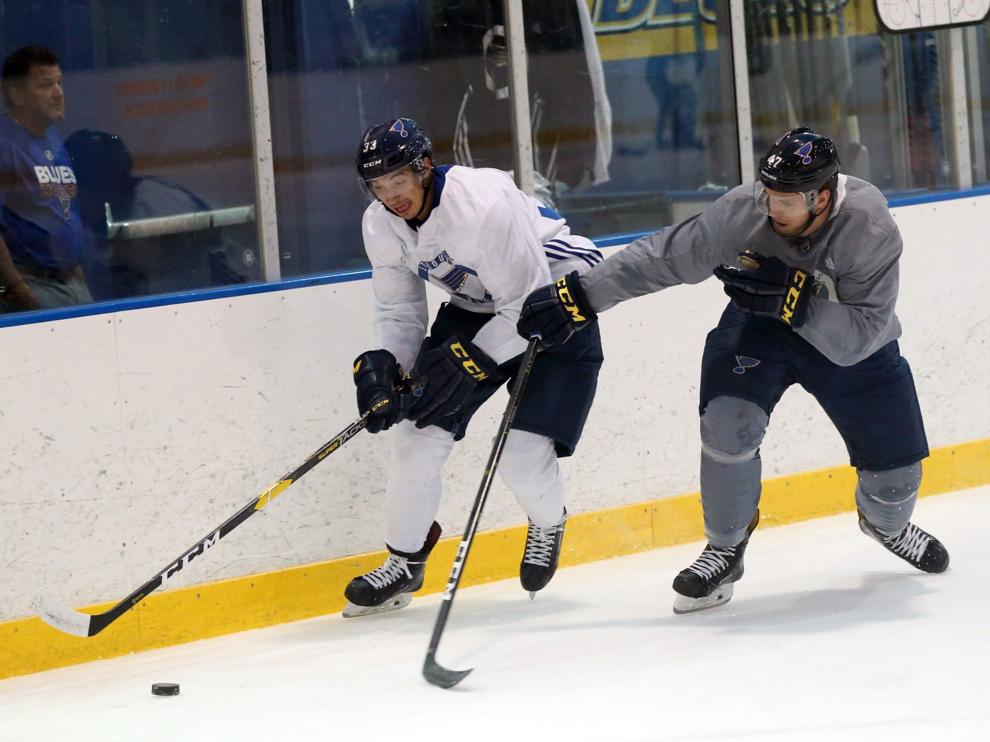 St. Louis Blues 2018-19 training camp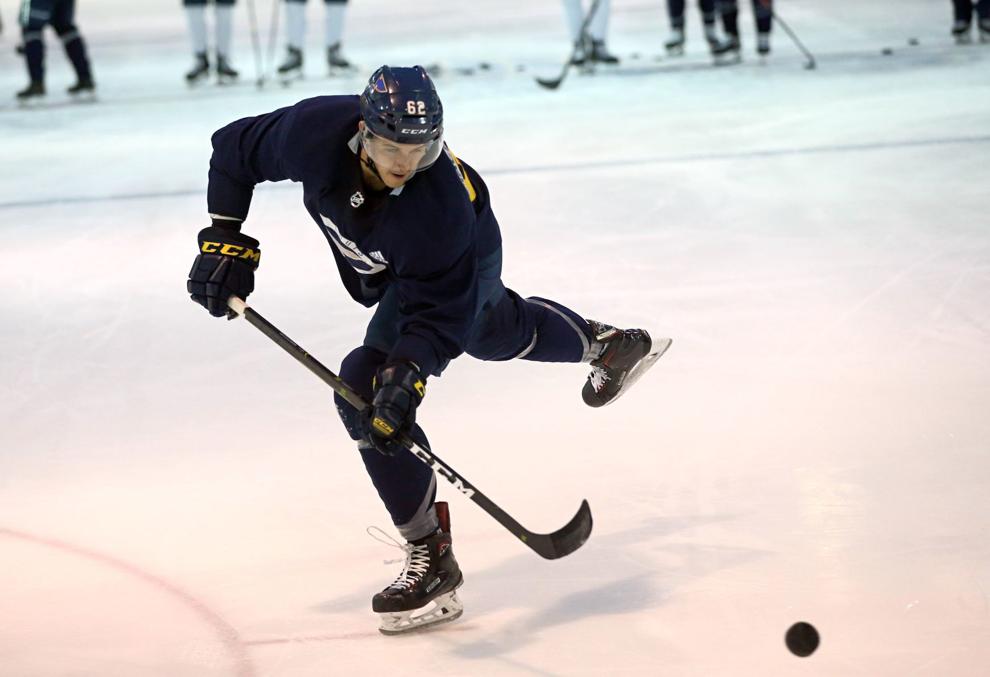 St. Louis Blues 2018-19 training camp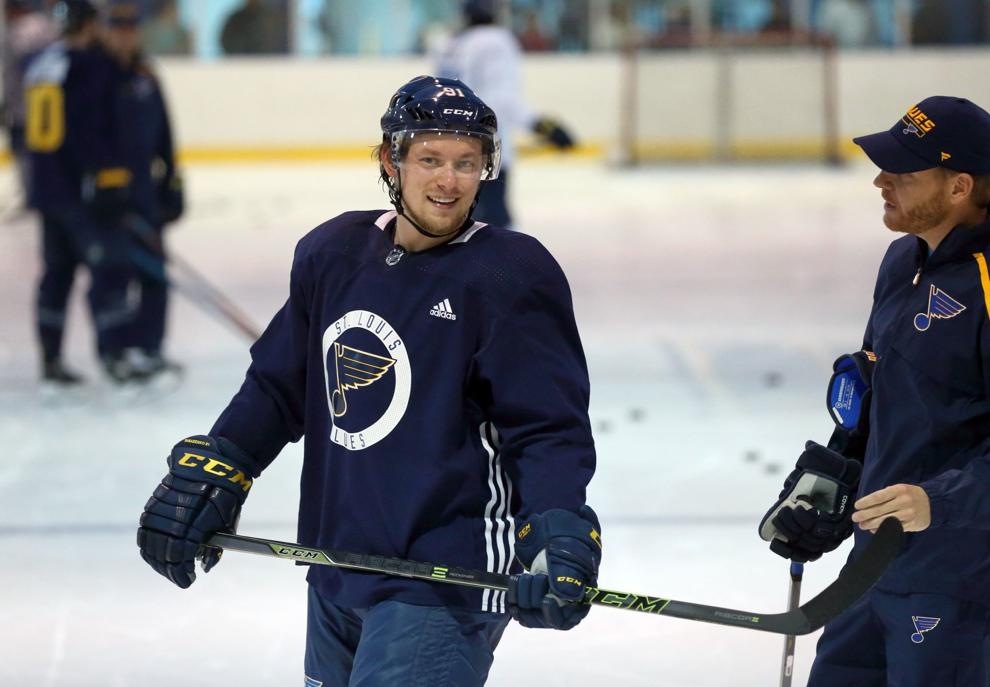 St. Louis Blues 2018-19 training camp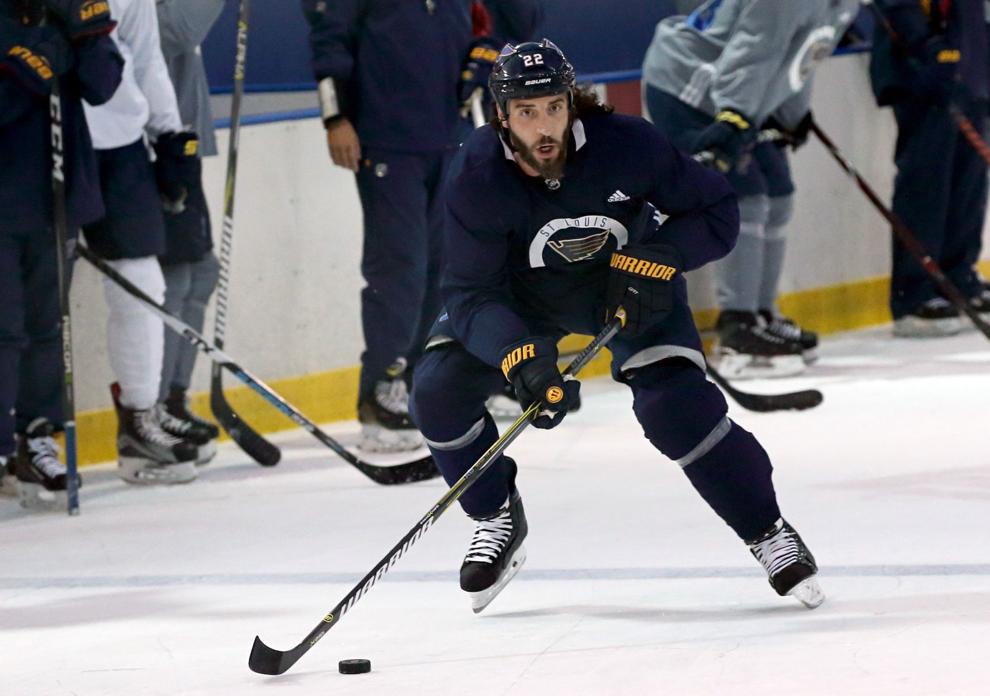 St. Louis Blues 2018-19 training camp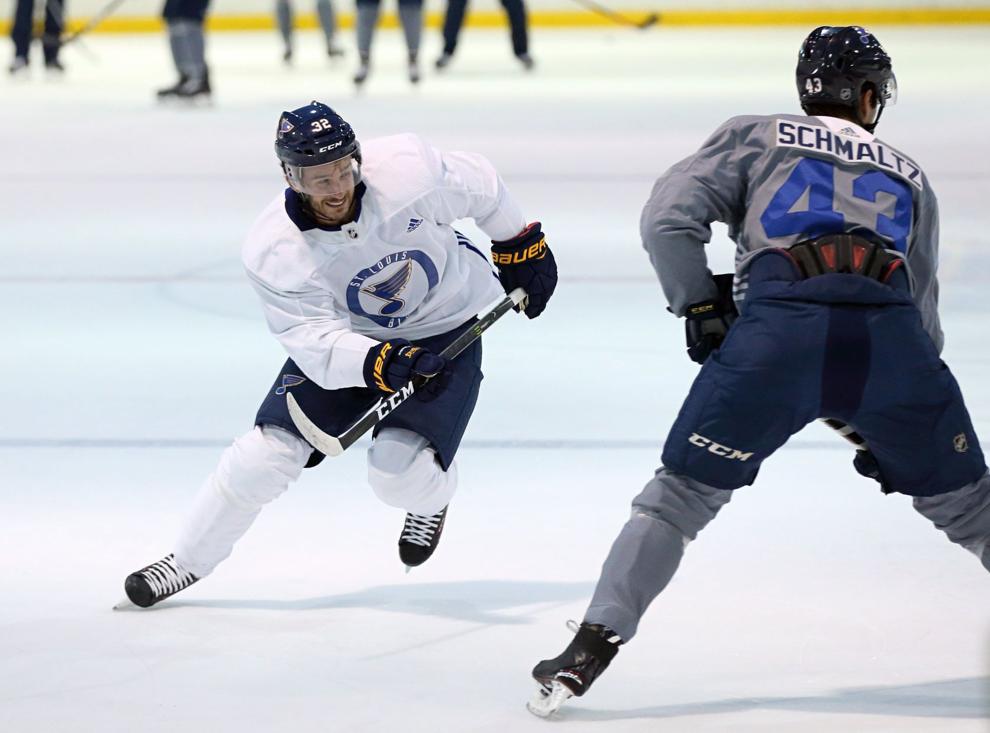 St. Louis Blues 2018-19 training camp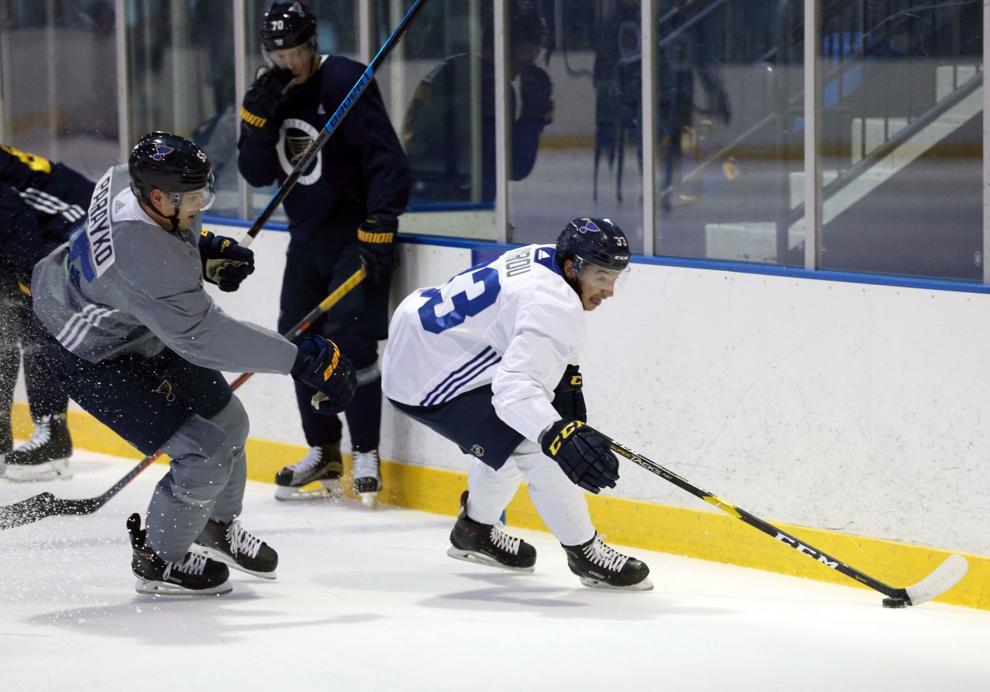 St. Louis Blues 2018-19 training camp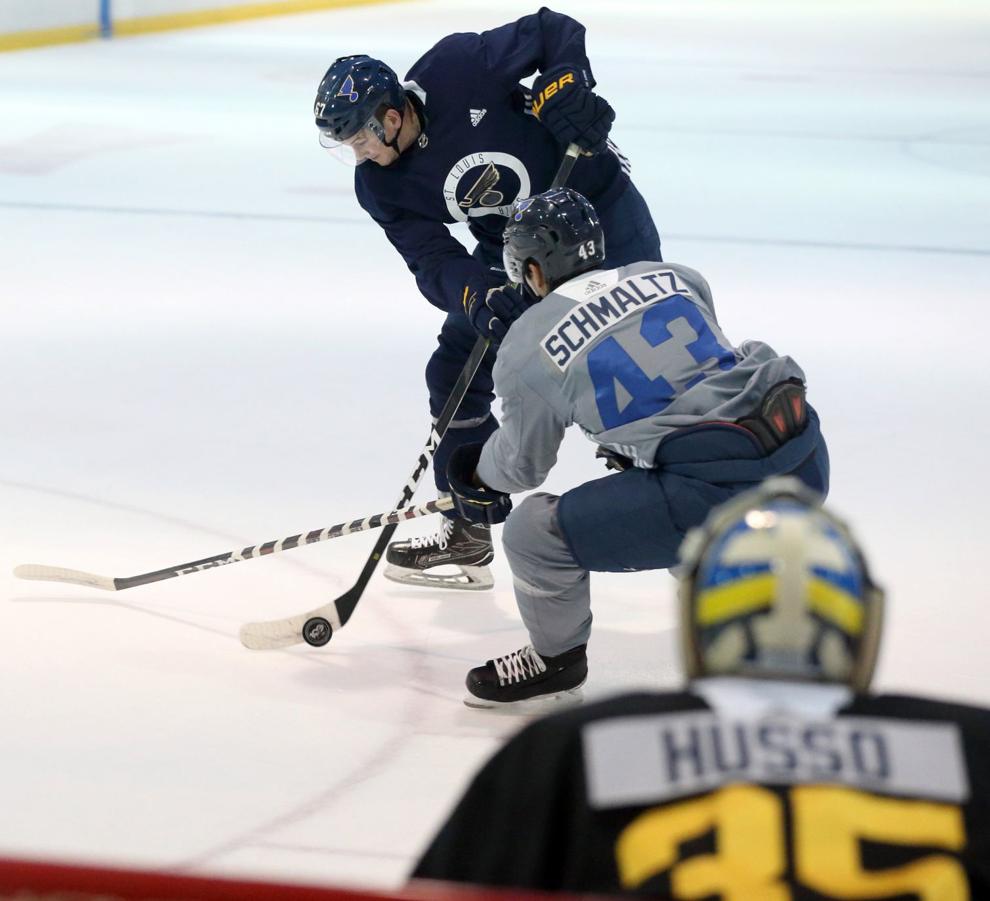 St. Louis Blues 2018-19 training camp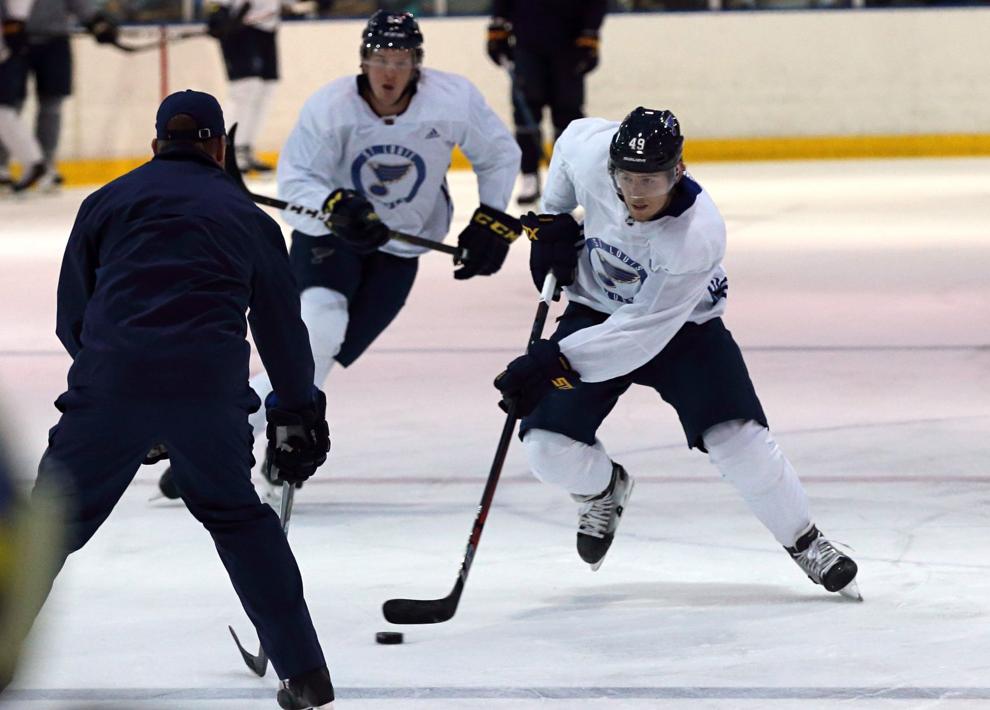 St. Louis Blues 2018-19 training camp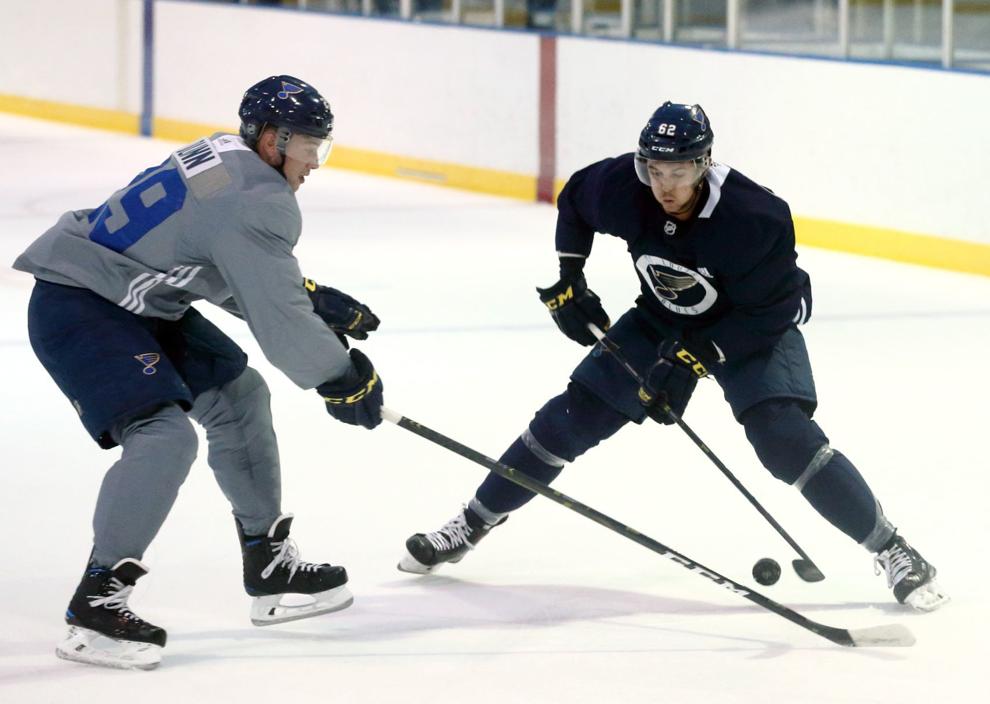 St. Louis Blues 2018-19 training camp
St. Louis Blues 2018-19 training camp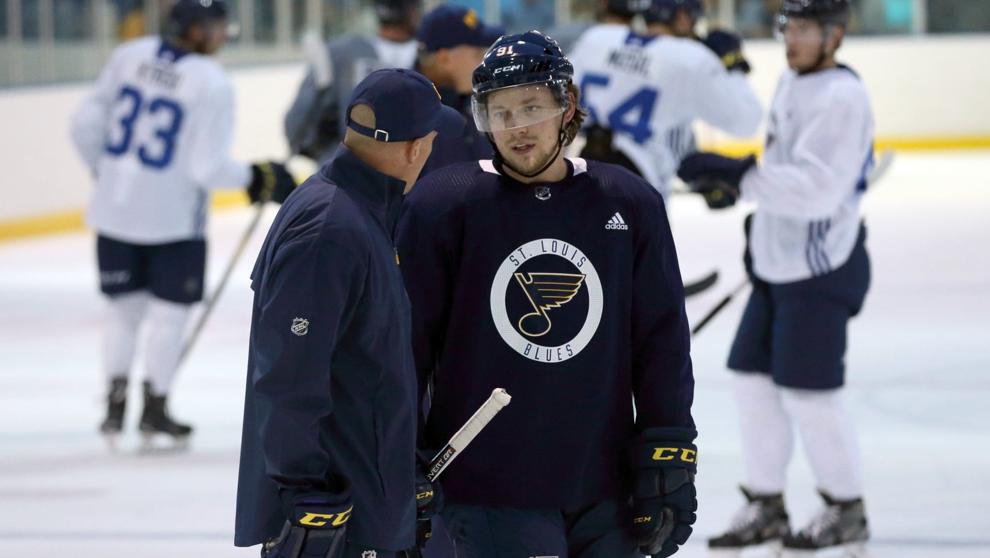 St. Louis Blues 2018-19 training camp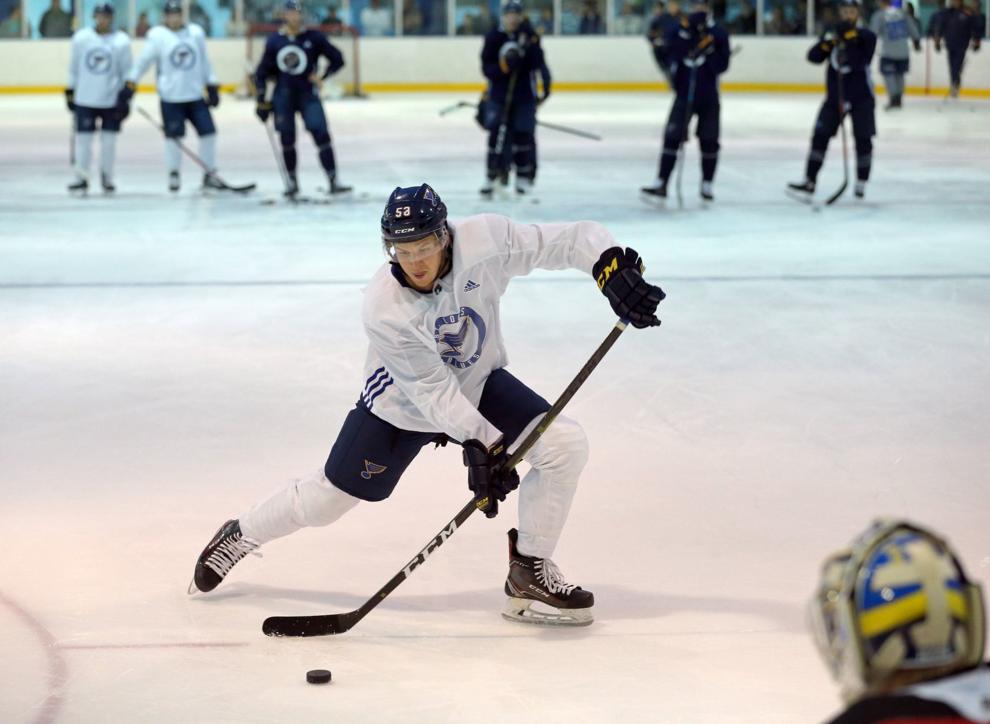 St. Louis Blues 2018-19 training camp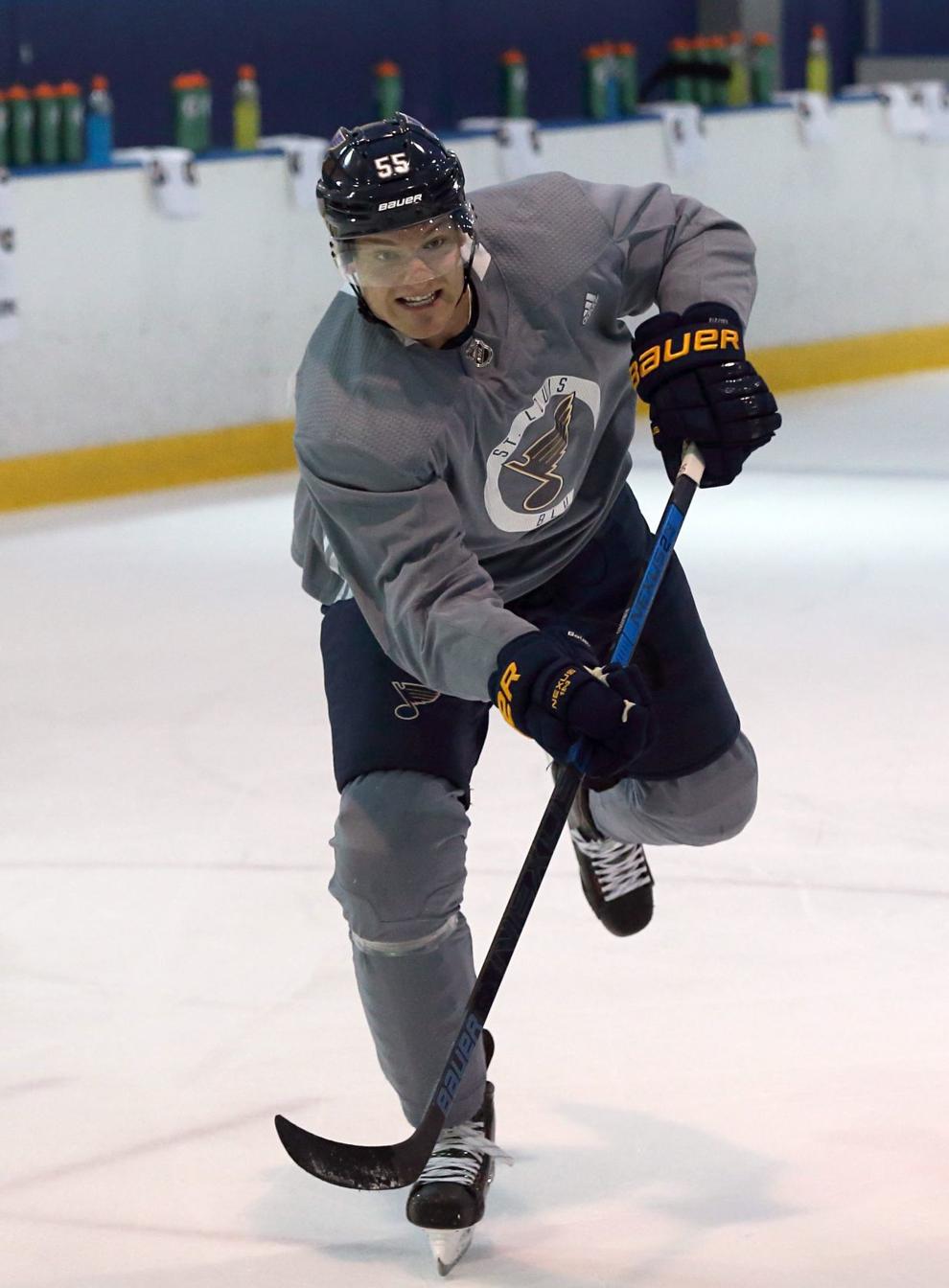 St. Louis Blues 2018-19 training camp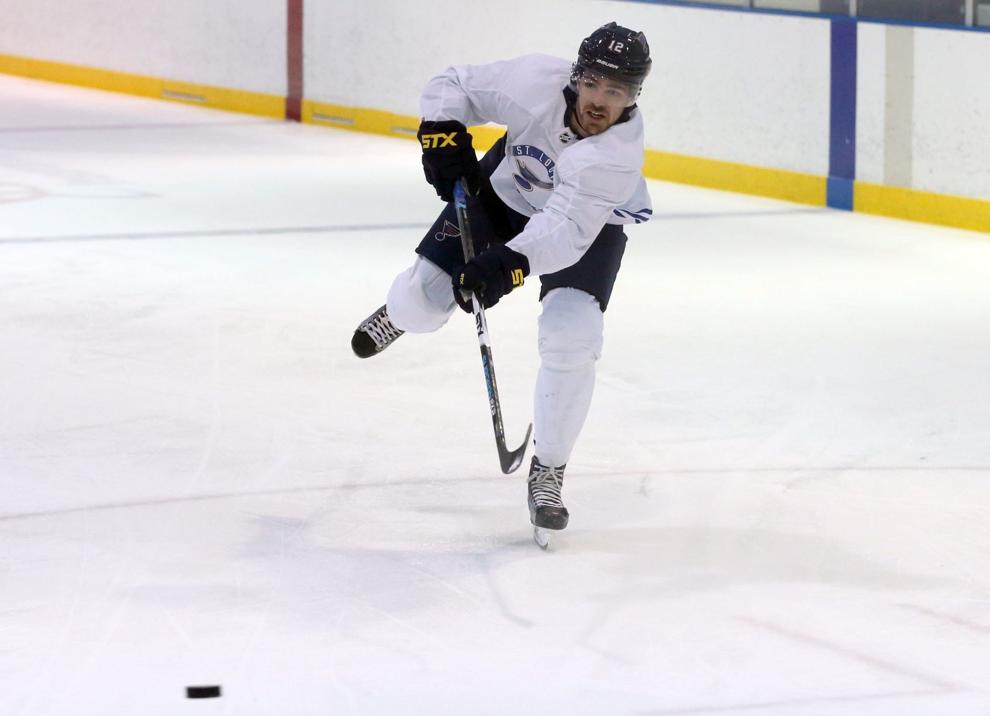 St. Louis Blues 2018-19 training camp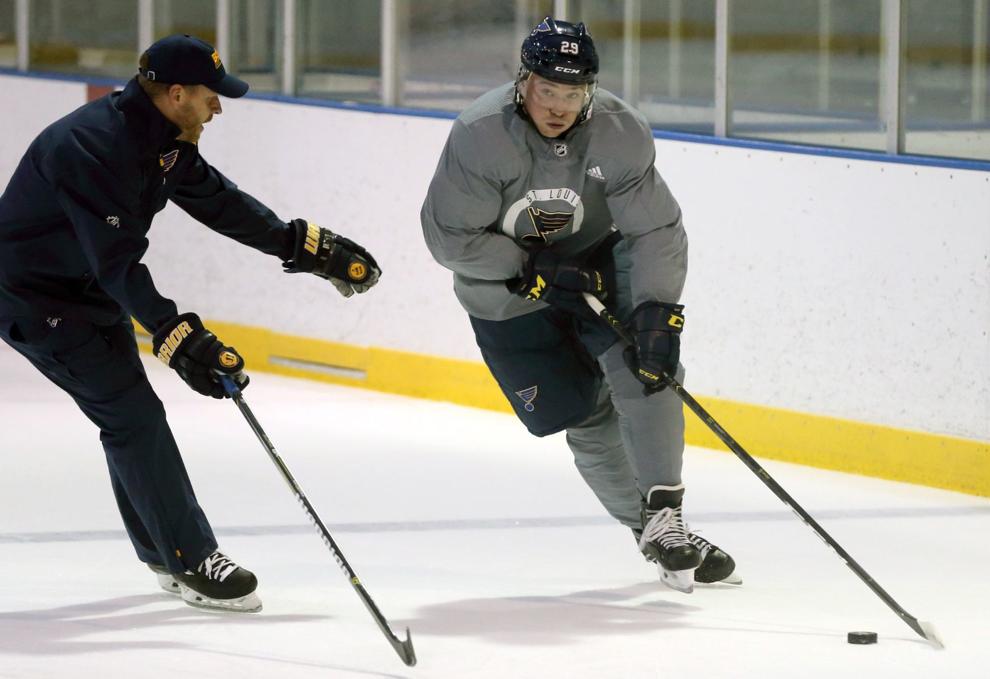 St. Louis Blues 2018-19 training camp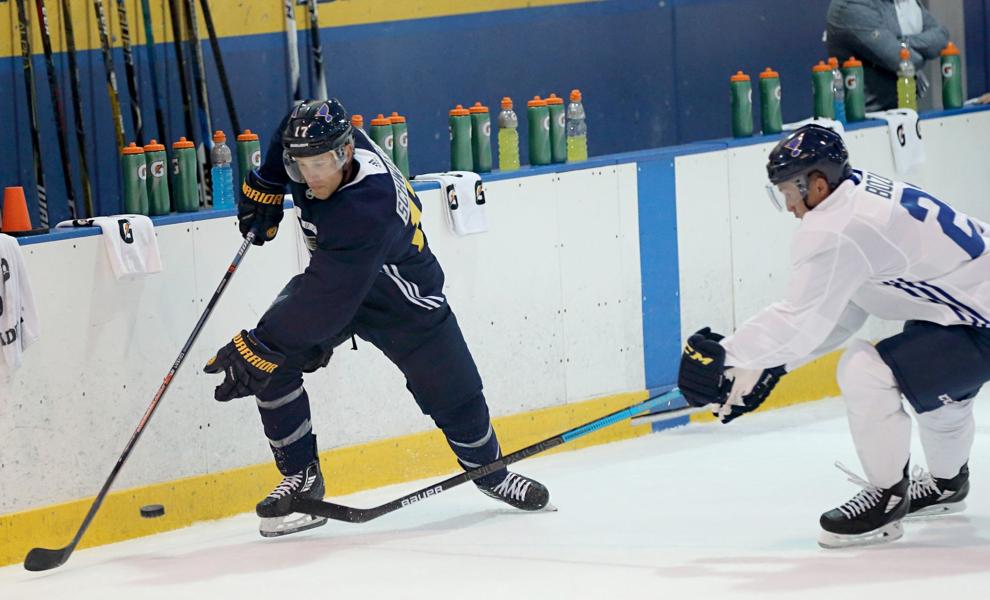 St. Louis Blues 2018-19 training camp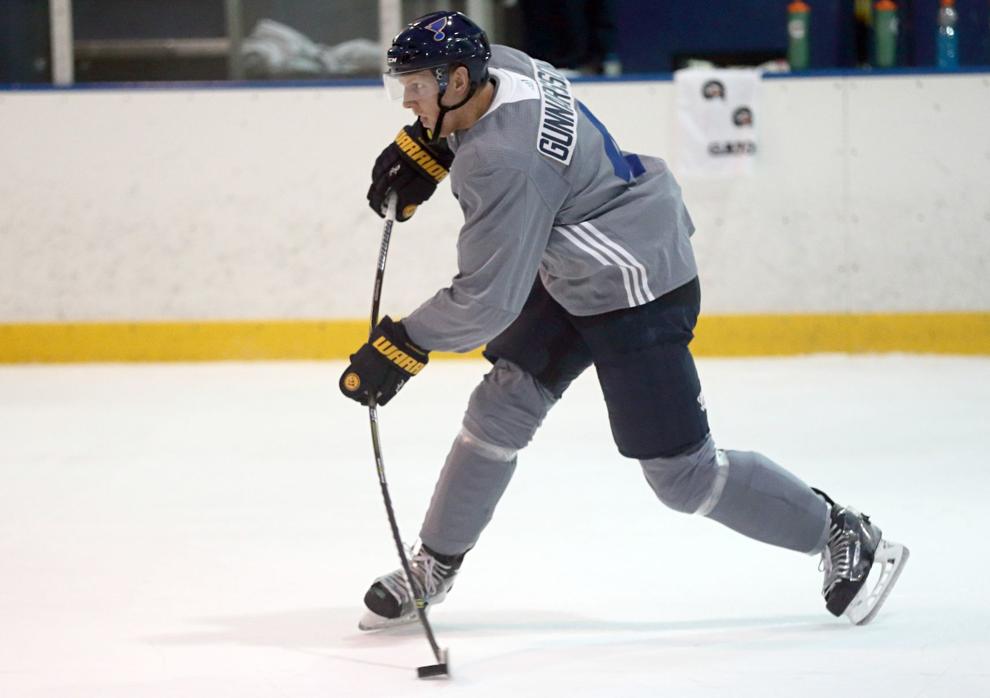 St. Louis Blues 2018-19 training camp

St. Louis Blues 2018-19 training camp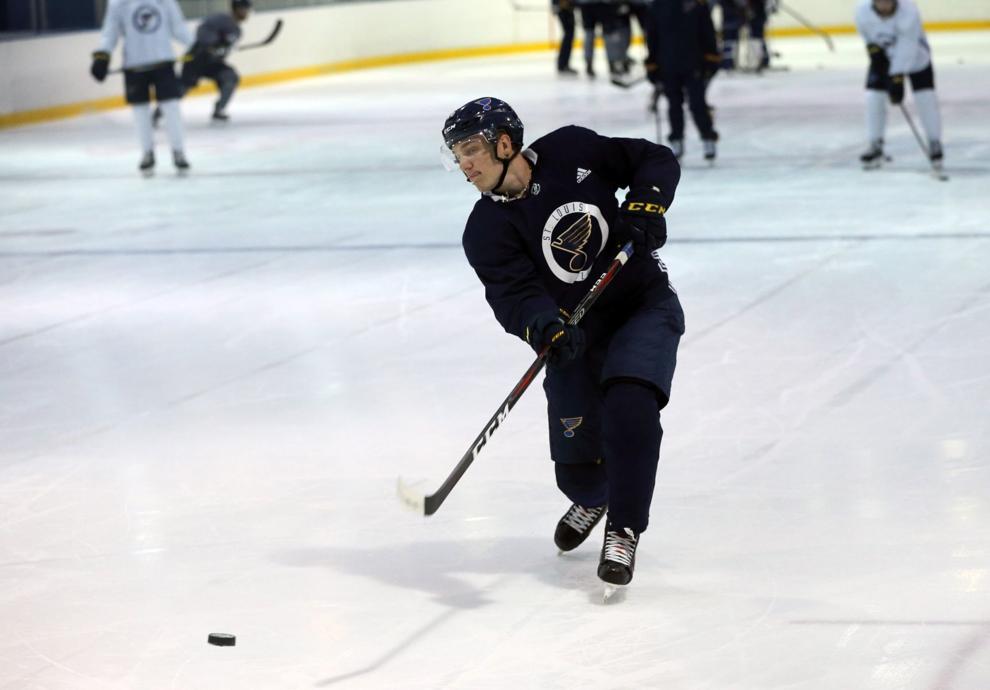 St. Louis Blues 2018-19 training camp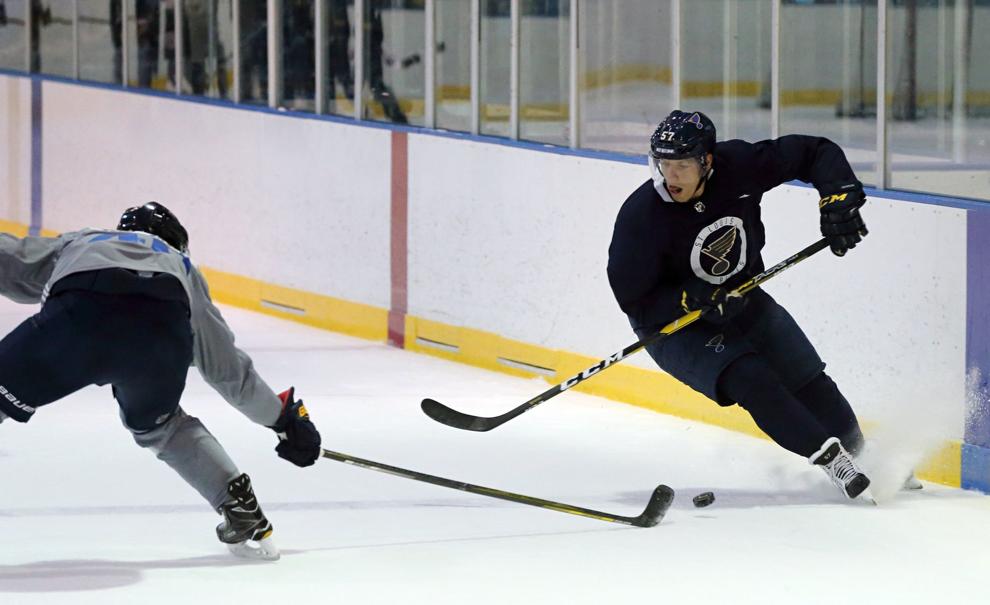 St. Louis Blues 2018-19 training camp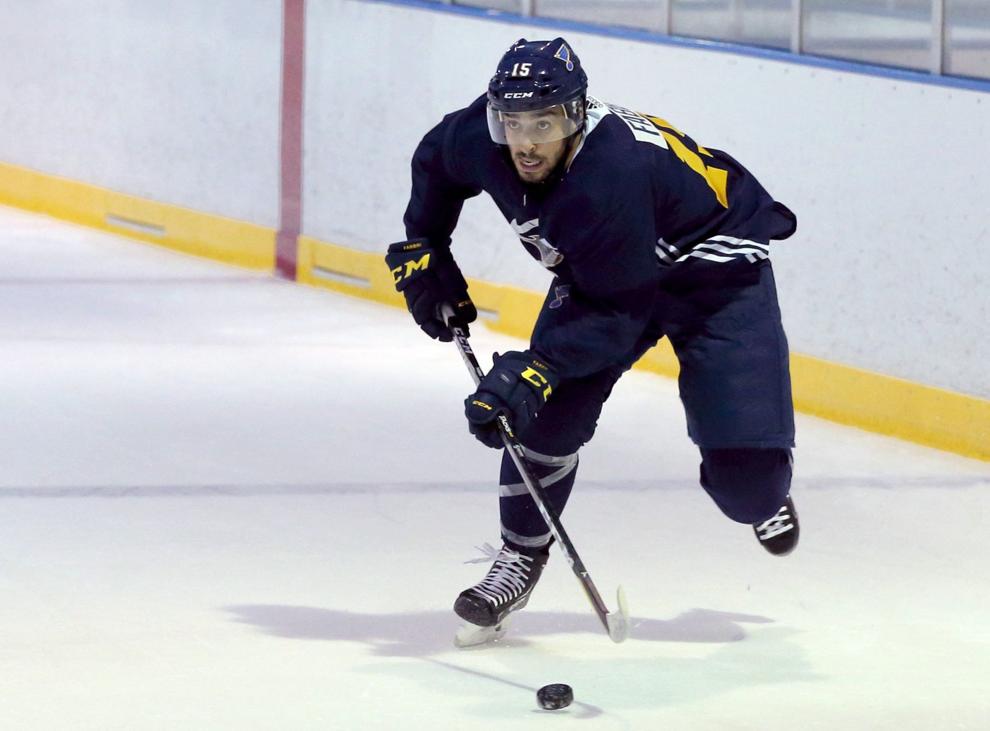 St. Louis Blues 2018-19 training camp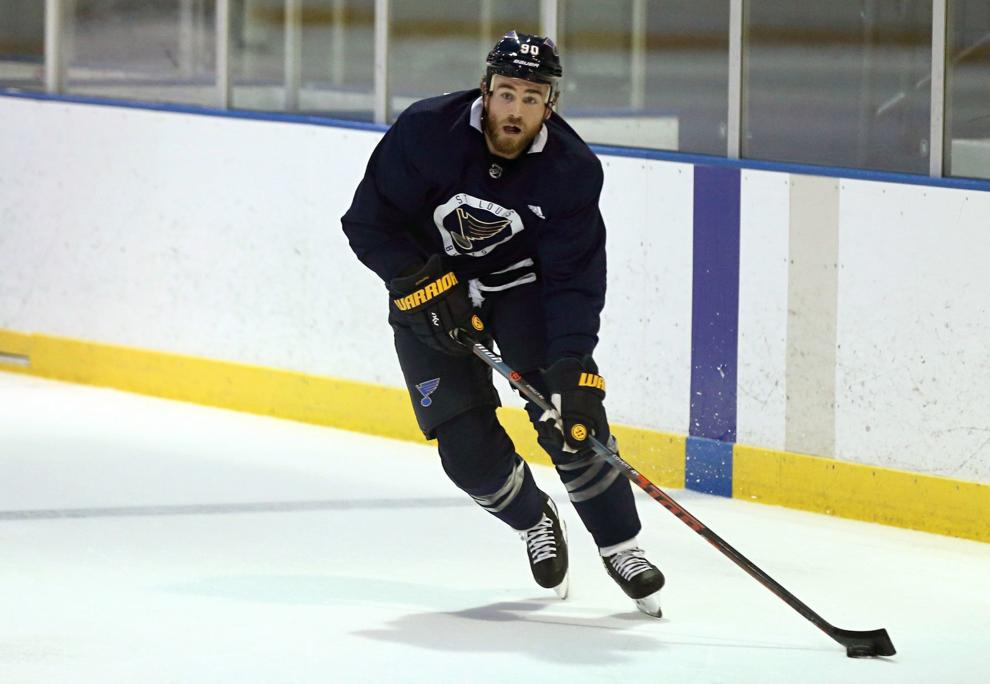 St. Louis Blues 2018-19 training camp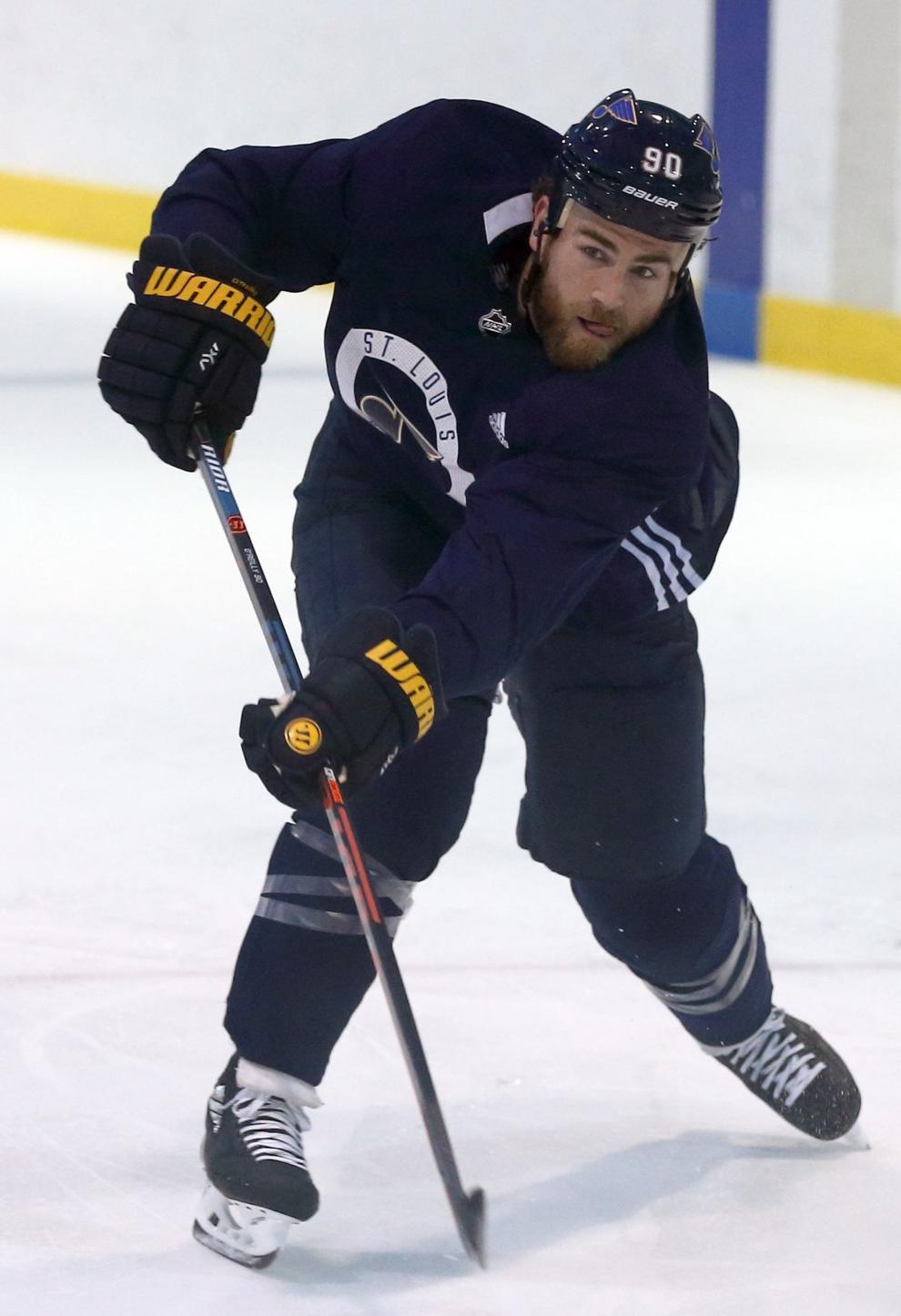 St. Louis Blues 2018-19 training camp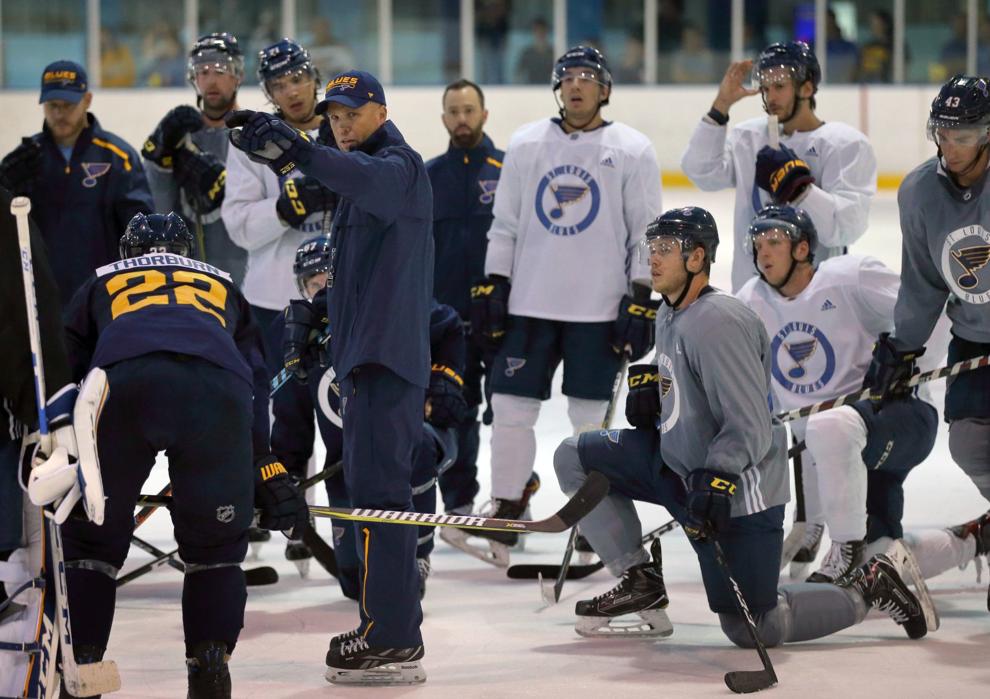 St. Louis Blues 2018-19 training camp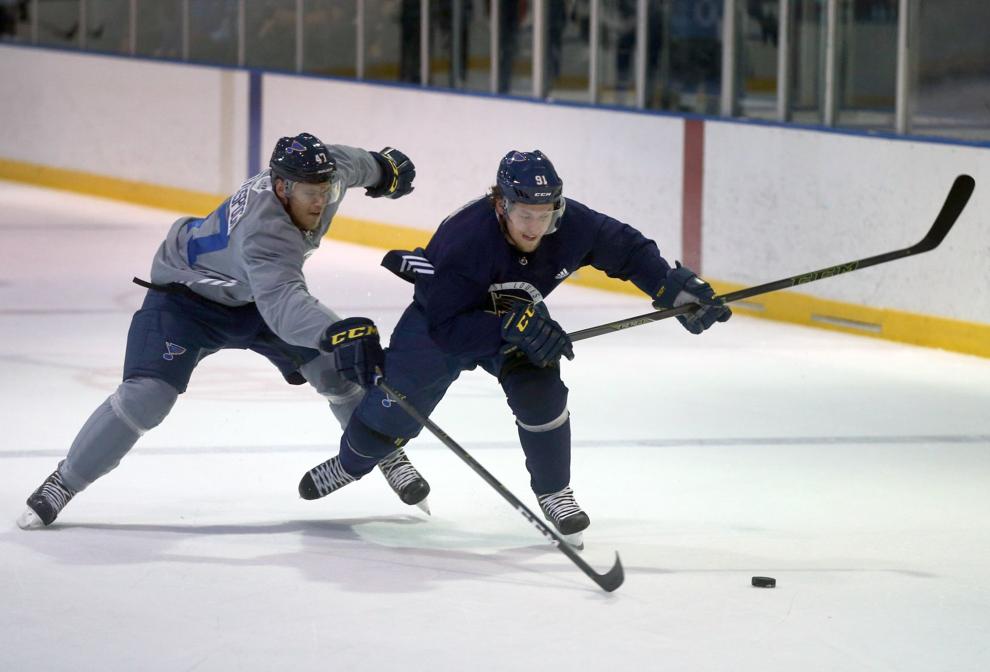 St. Louis Blues 2018-19 training camp