Carl Gunnarsson's overtime goal in Game 2 of the 2019 Stanley Cup Final is an indelible moment for the Blues franchise, an integral step on the road to the team's first Stanley Cup. It took on even more charm with the back story that Gunnarsson, who had hit the crossbar with a shot in the third period, had told coach Craig Berube in the locker room bathroom before the overtime that he would score if he got another chance.
To Gunnarsson, the memories of the goal are a bit hazy, and it's tough to separate what he saw in the moment from what he's seen over the years watching replays.
"I saw (the referee) had his hand up and it was a delayed penalty and I don't get too many chances to stick around for that," he said Wednesday, the day he announced his retirement after 12 seasons in the NHL, the past seven with the Blues. "And then it all mixes in with the videos and the pictures I've seen of it afterward. It's kind of a blur, then coming into the locker room and the whole story with Berube. It's kind of a blur. But when you see it on video, it's just a good feeling."
If not for that goal, Gunnarsson would be remembered for being a low-key, stay-at-home defenseman with a jovial spirit for the Blues. But thanks to that goal, one of just 16 he scored with the Blues, he helped the team win a Stanley Cup and he moved into cult hero status. He became an unlikely fixture with the team, with only Jaden Schwartz and Vladimir Tarasenko having more longevity with the team this season.
"I just never saw myself really getting into the league," he said. "But when I finally did, it's just been crazy to stick around for 12 years. It's something to be proud of and something that no one can take away from me. To top it off with winning the Cup too, it feels pretty darn good."
His retirement was not surprising. Gunnarsson suffered a serious knee injury in a collision into the boards with Gabriel Vilardi of the Kings on Feb. 22 which kept him out the rest of the season. With his contract ending after the season and his 35th birthday looming, the injury looked like it could be career-ending, as well as season-ending.
"(Retirement) has been growing in my mind for a little bit," he said, "and I felt like this was the right time. I'm proud and happy of my career and what I've done and I just felt like, this is a good time right now. My body has been taking a beating a little bit, too. (He appeared in just 73 games over the past three seasons.) So I feel I feel pretty confident and happy about the decision. It might be different when the season starts again. But right now I feel pretty confident about it, like it was the right move to do."
Gunnarsson said he is still rehabbing the injury and likely wouldn't be ready until maybe late November, almost two months into the season, which would further complicate signing with a team. Still, he felt he could have played a couple more seasons. "I just decided that this was the time," he said.
The Blues acquired Gunnarsson, along with a draft pick that became Ville Husso, in a trade with Toronto on June 28, 2014 for Roman Polak. In his seven seasons here, Gunnarsson appeared in 325 games (22nd most among defensemen in team history), with 15 goals and 37 assists. In 61 postseason games, he had one goal – the Game 2 winner – and five assists. He is one of 10 Blues defensemen to play over 300 games and have a plus-minus of plus-40 or better, a list that includes Al MacInnis, Chris Pronger, Barret Jackman and Barclay Plager.
"One of the best teammates ever!" tweeted forward David Perron. "You made us believe with that OT goal in Game 2! Will never forget that moment & more together!"
Gunnarsson's departure reflects the changing of the guard for the Blues' defense. He joins Alex Pietrangelo, Jay Bouwmeester and Joel Edmundson as members of the Stanley Cup defensive unit to have either retired or gone to another team. Colton Parayko, Vince Dunn and Robert Bortuzzo are the only ones left, and Dunn could move on this summer, either in a trade or in the expansion draft.
"It moves quickly in this business, right?" Gunnarsson said. "That's how it is. It's too bad, but that's going to happen. It's not easy, keeping a group like that together. But some good memories from that group."
Gunnarsson plans to spend the summer in St. Louis before he and his family move back to his native Sweden. After a lifetime of playing hockey, he doesn't expect to be done with it.
"I'm not going to drop hockey totally," he said. "Right now, I don't see myself getting back into the game any time soon. I want to take a little time off for a bit and just hang back for a bit and see how that feels. It might be different too when the season starts, I might get that itch back and want to get back into it. But one way or another, I'll be connected to hockey, but if it's going to be coaching or something else, I have no idea. We'll see."
Gunnarsson's time in North America was spent in two very different cities, the hockey fishbowl that is Toronto and then St. Louis, a city where he said when people saw him, they usually left him alone. St. Louis will always stand out, in part because it's here that his two children, Elise and Otis, were born.
"It's a very generous city in a way of taking people in, welcoming everyone and helping out in a community that I haven't seen anywhere else," he said. "I'm going to miss that, coming down to the rink, the hockey part for sure, the fans. Being here for seven years, this is our home. We're going to miss a ton here."
Photos: Highlights from the Blues' Carl Gunnarsson's 12-year NHL career
Blue versus Blue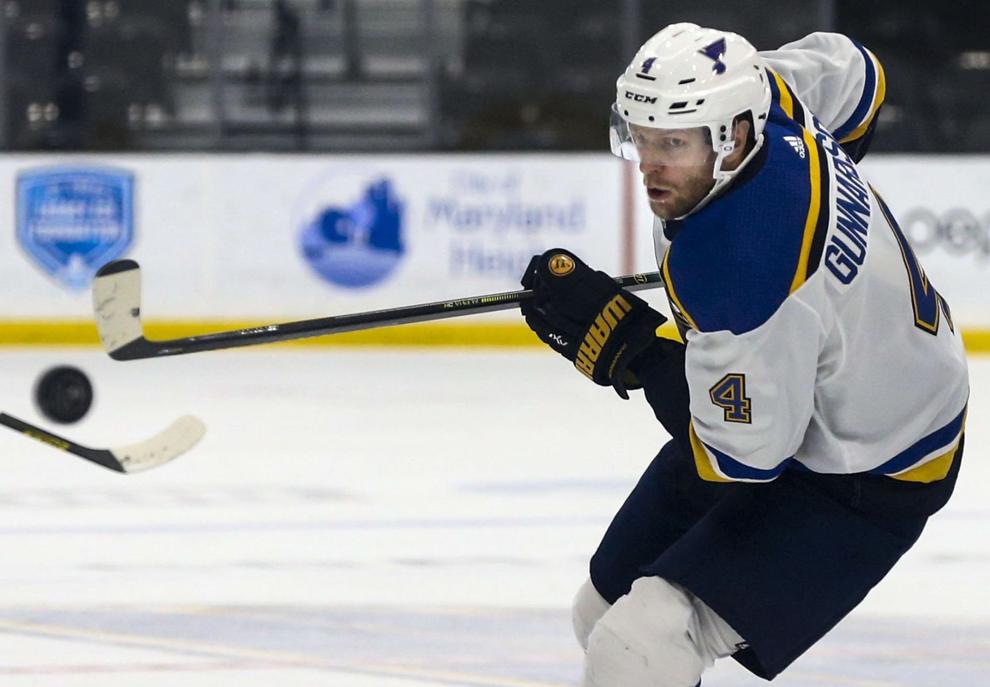 Blues Lightning Hockey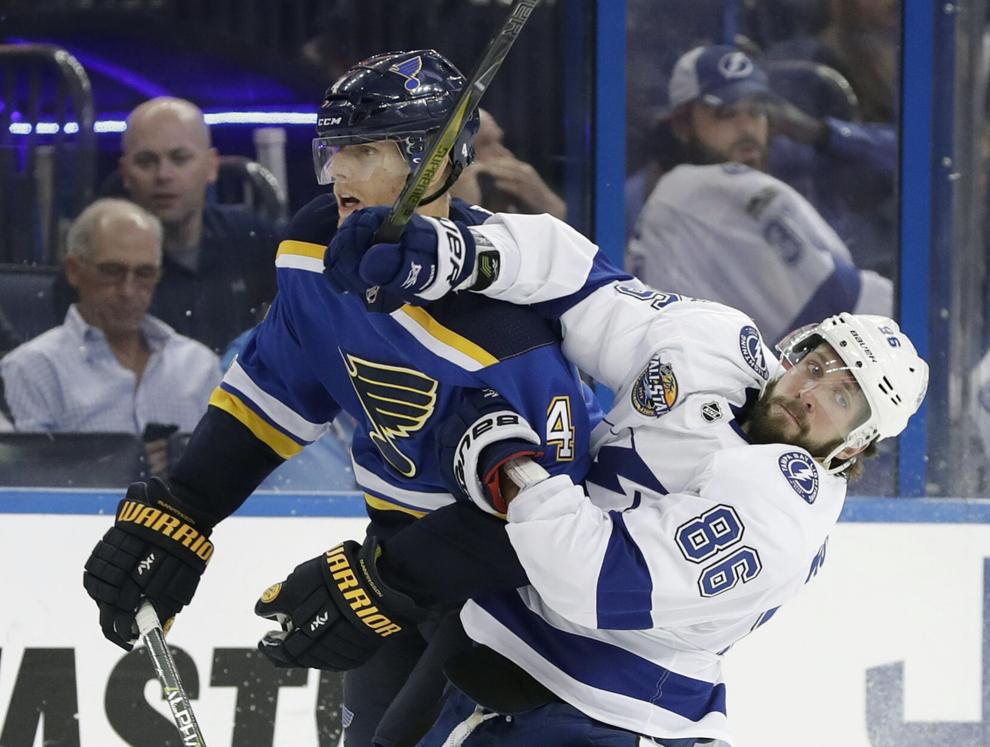 Scenes from Blues Stanley Victory Parade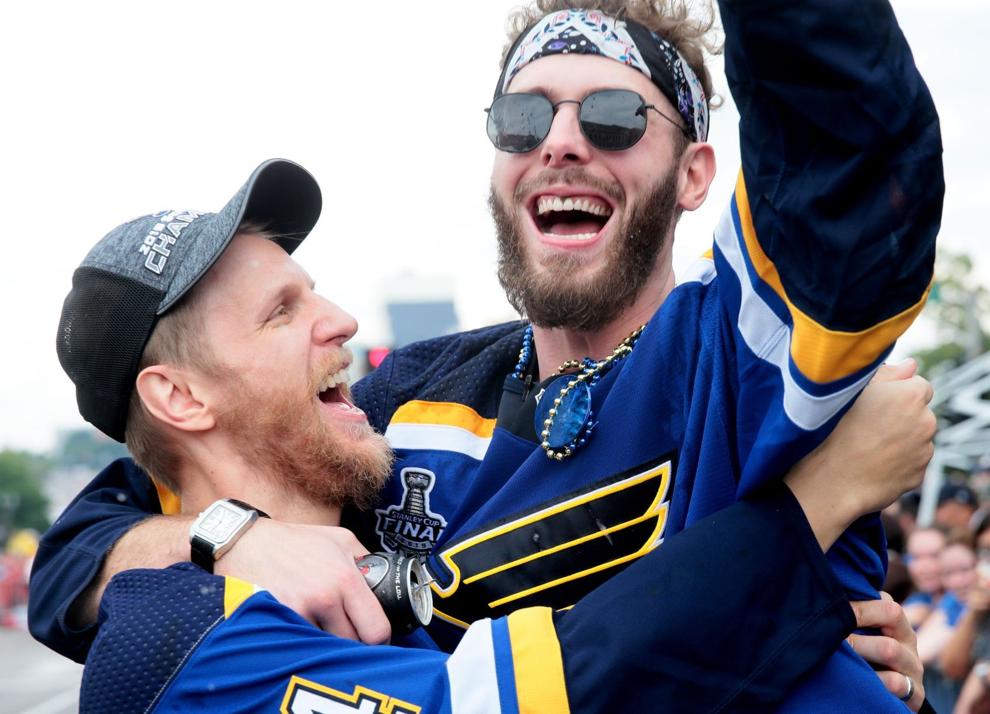 It's all or nothing for the Blues in Game 7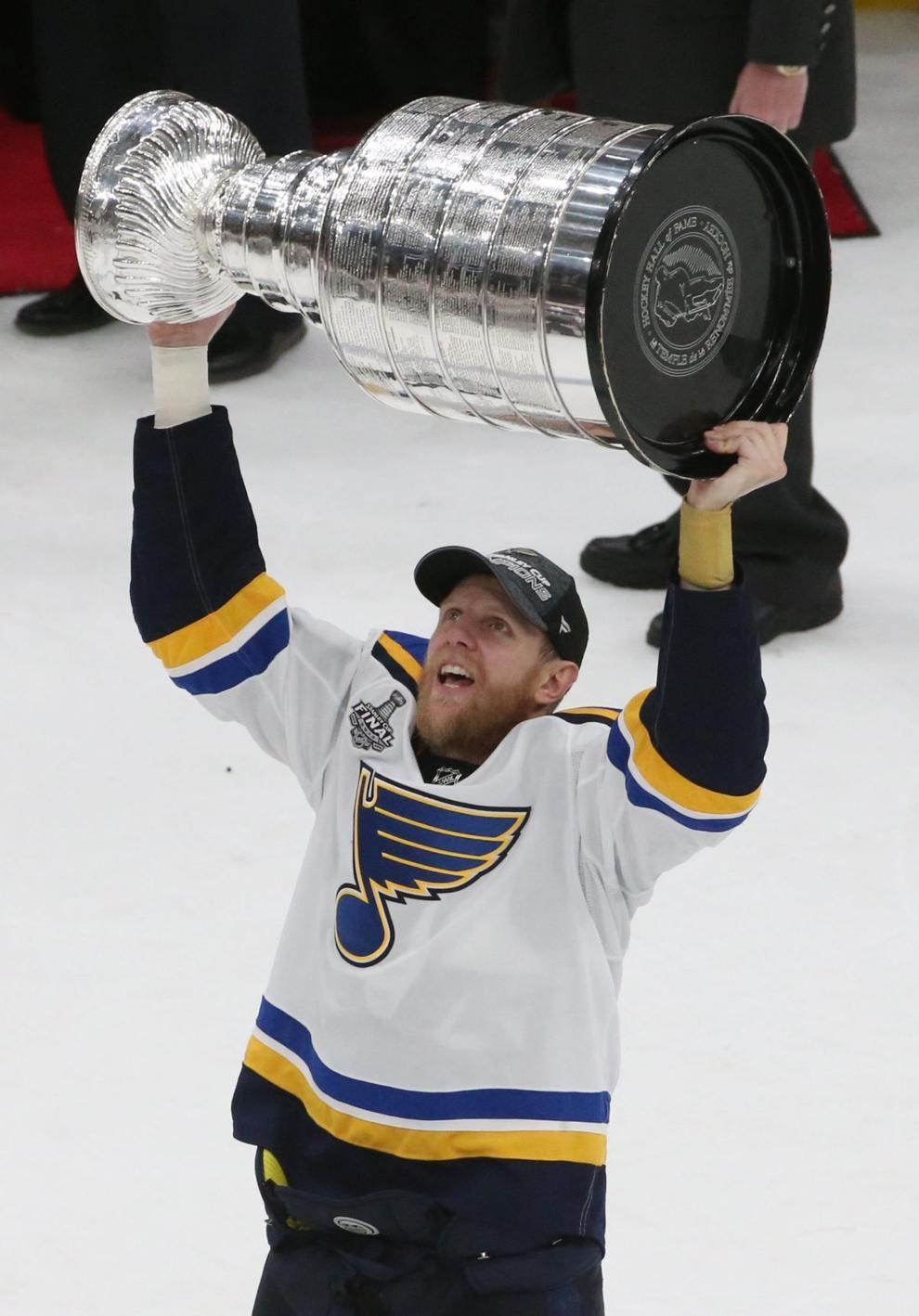 Game 2 of the Stanley Cup Final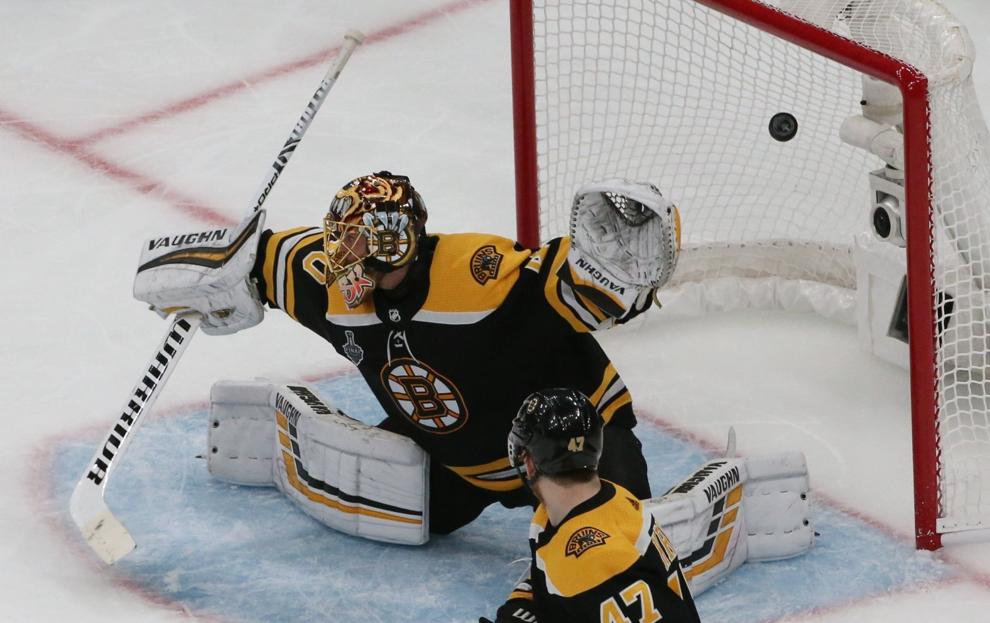 Scenes from Blues Stanley Victory Parade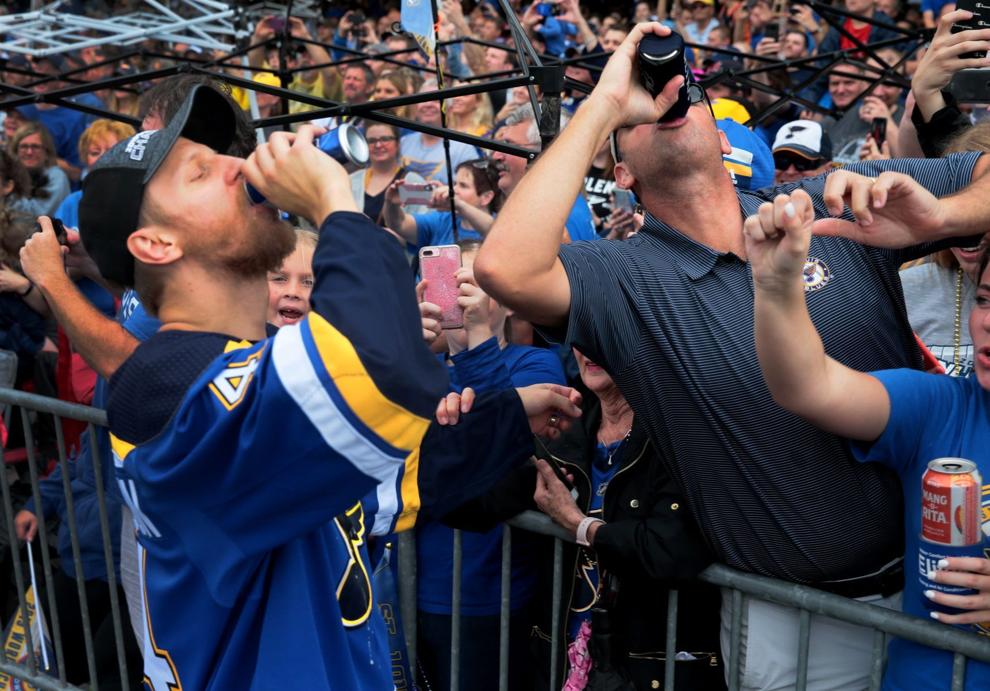 Blues and Sharks square off for Game 4 in San Jose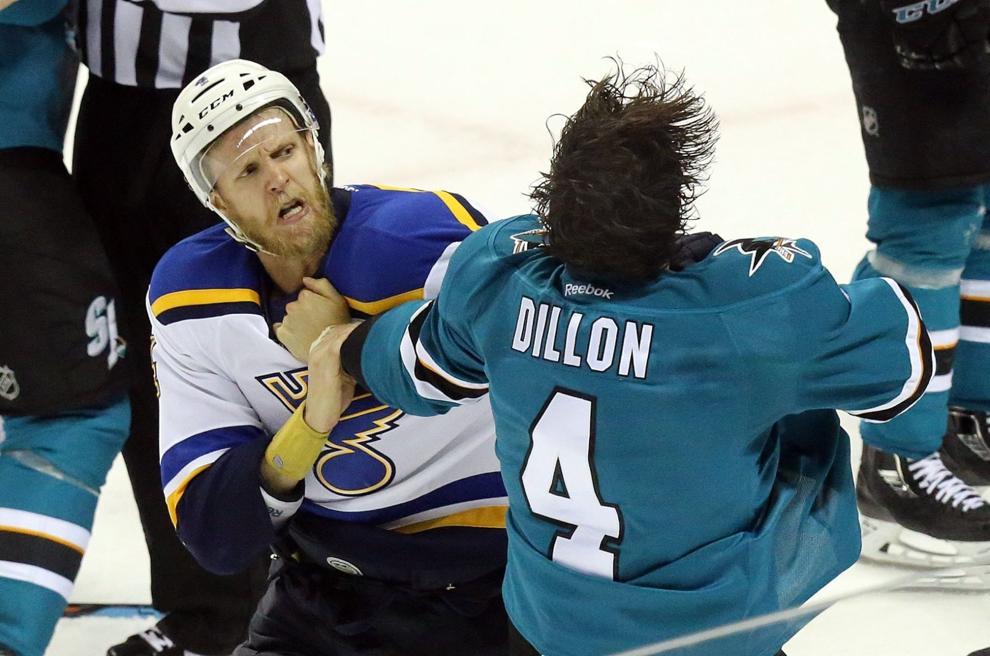 San Jose Sharks v St. Louis Blues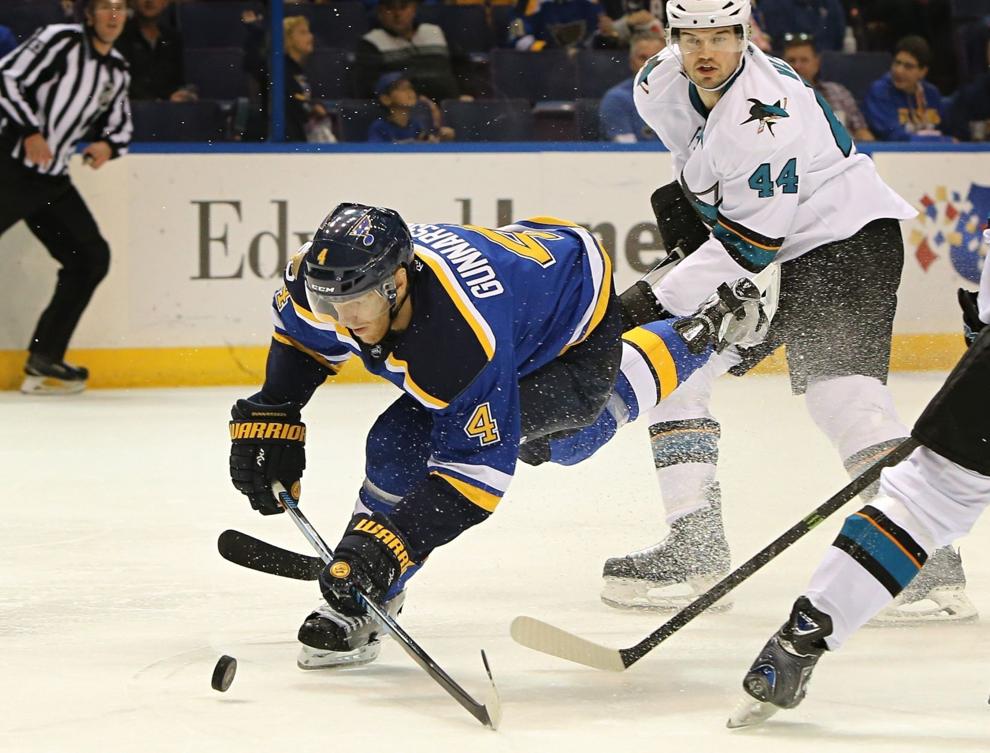 St. Louis Blues v Montreal Canadiens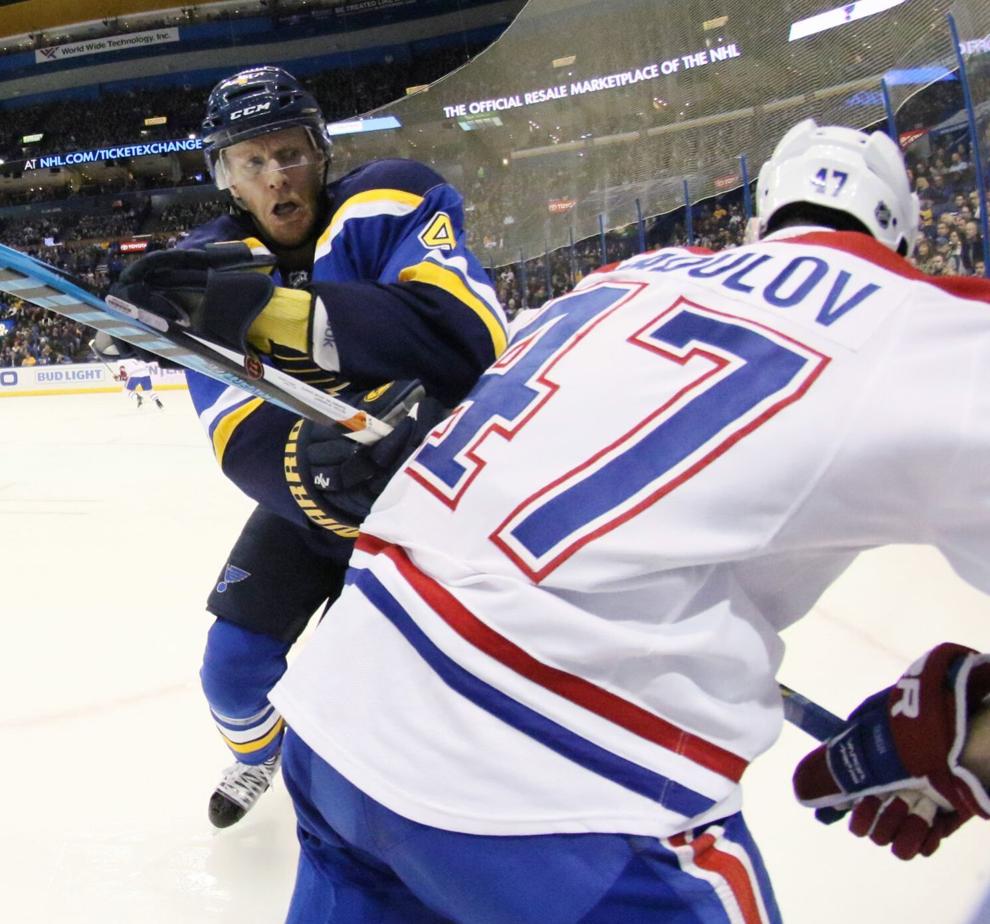 St. Louis Blues v Colorado Avalanche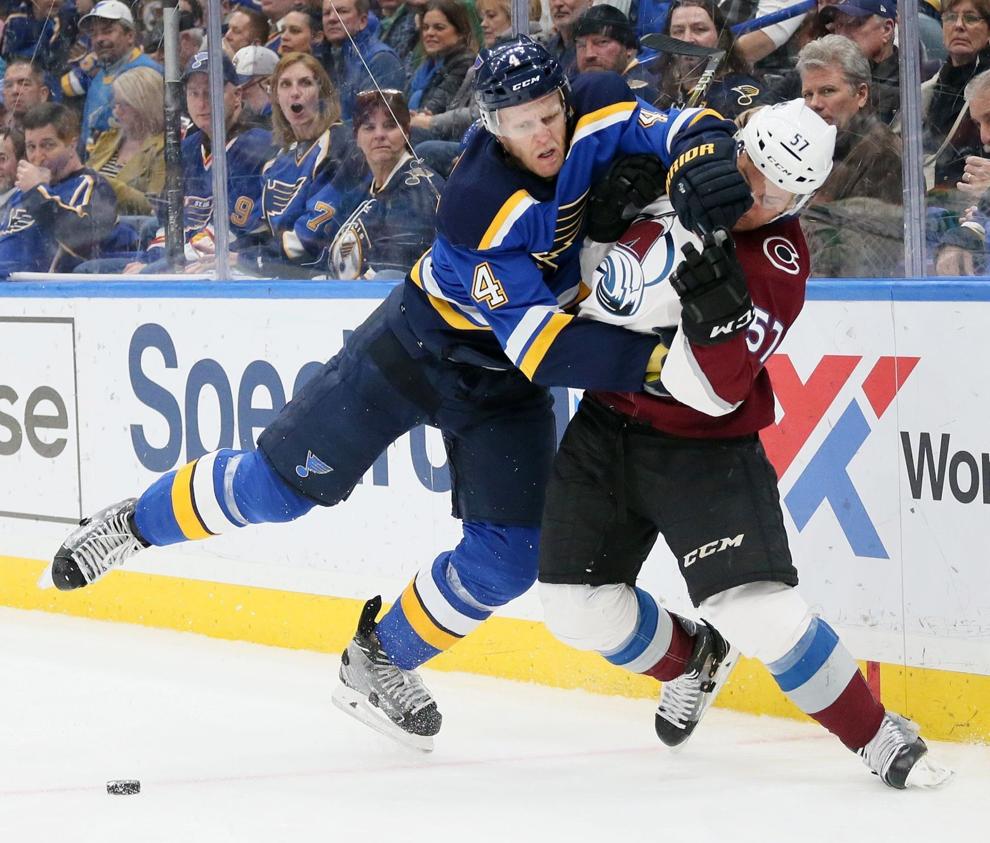 St. Louis Blues v Colorado Avalanche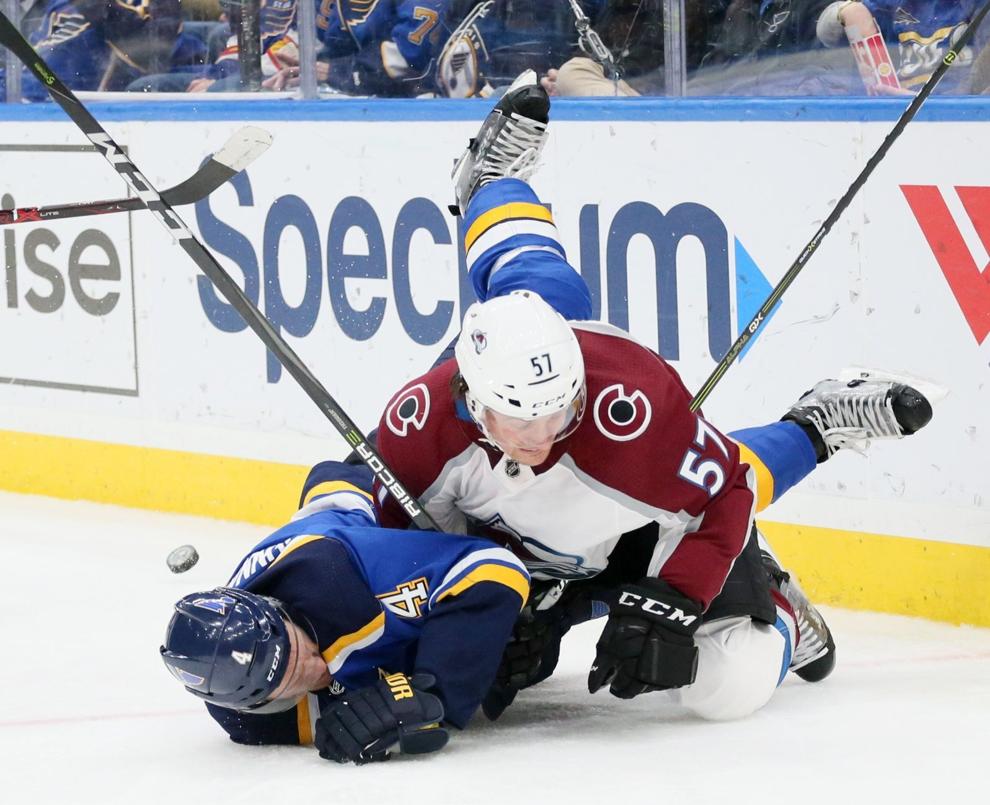 Blues take on Winnipeg in the home opener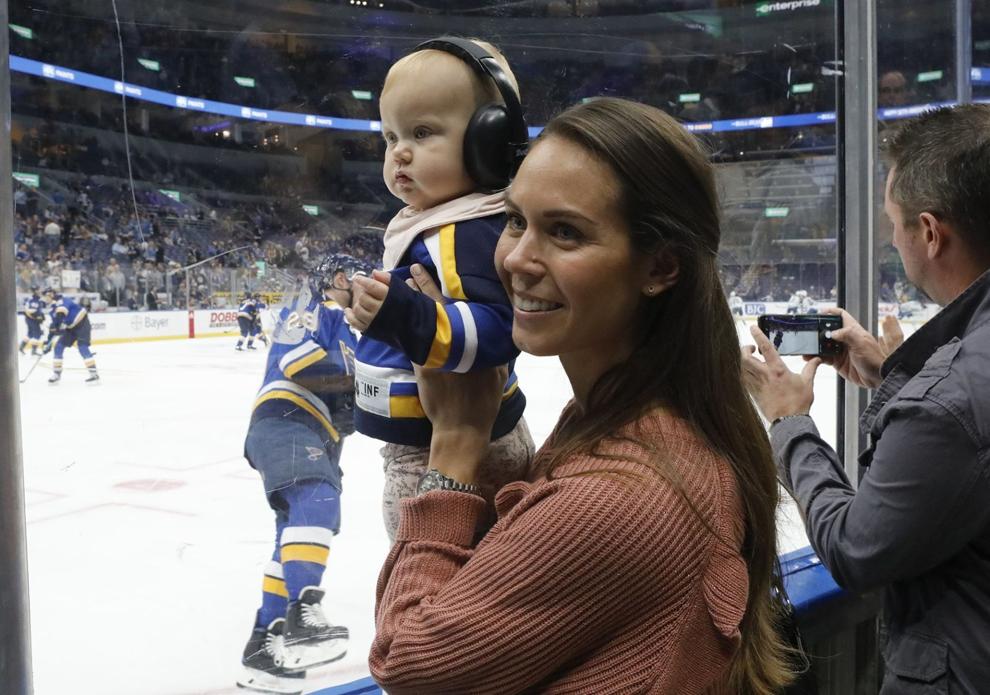 Carl Gunnarson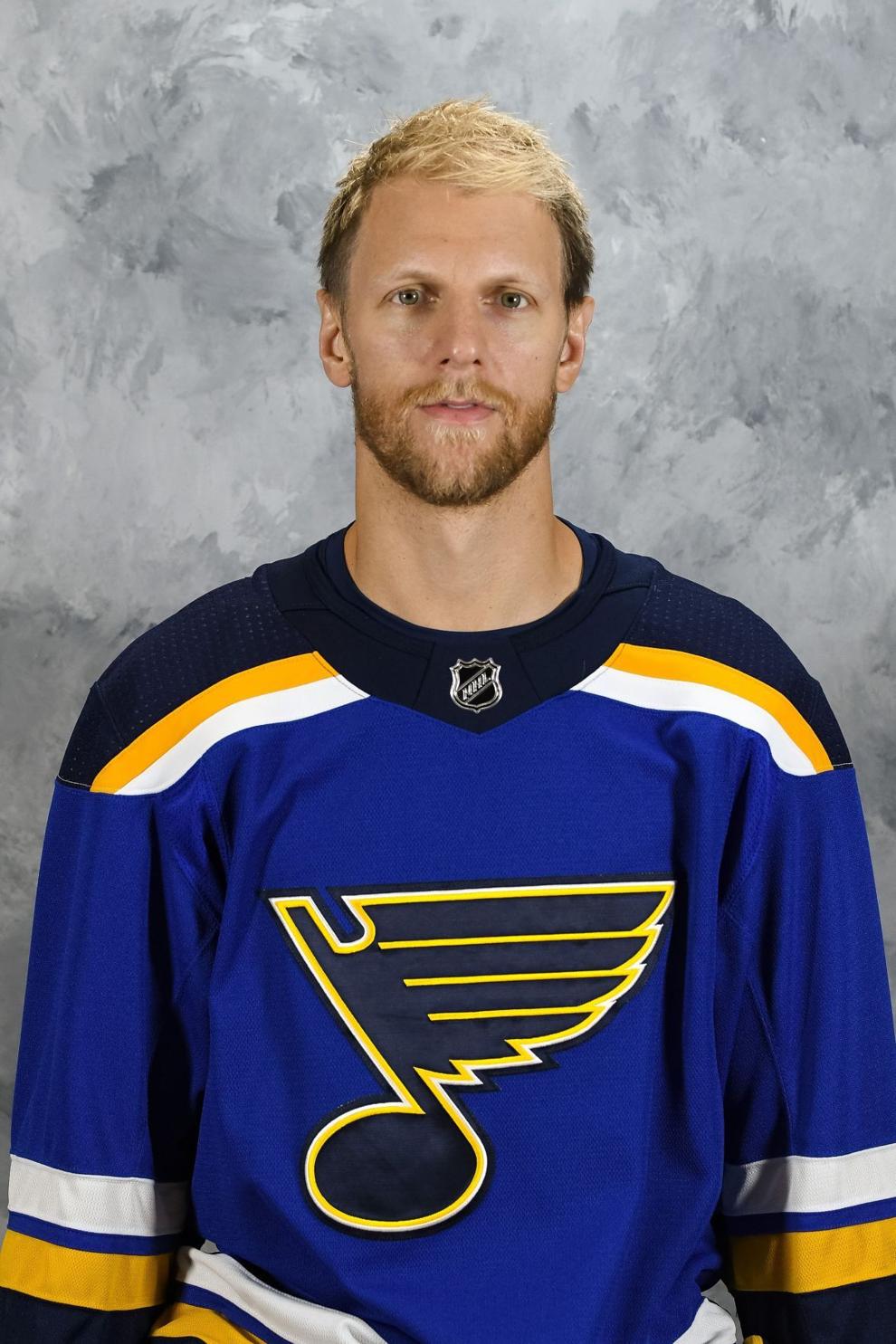 Blues and Sharks square off for Game 4 in San Jose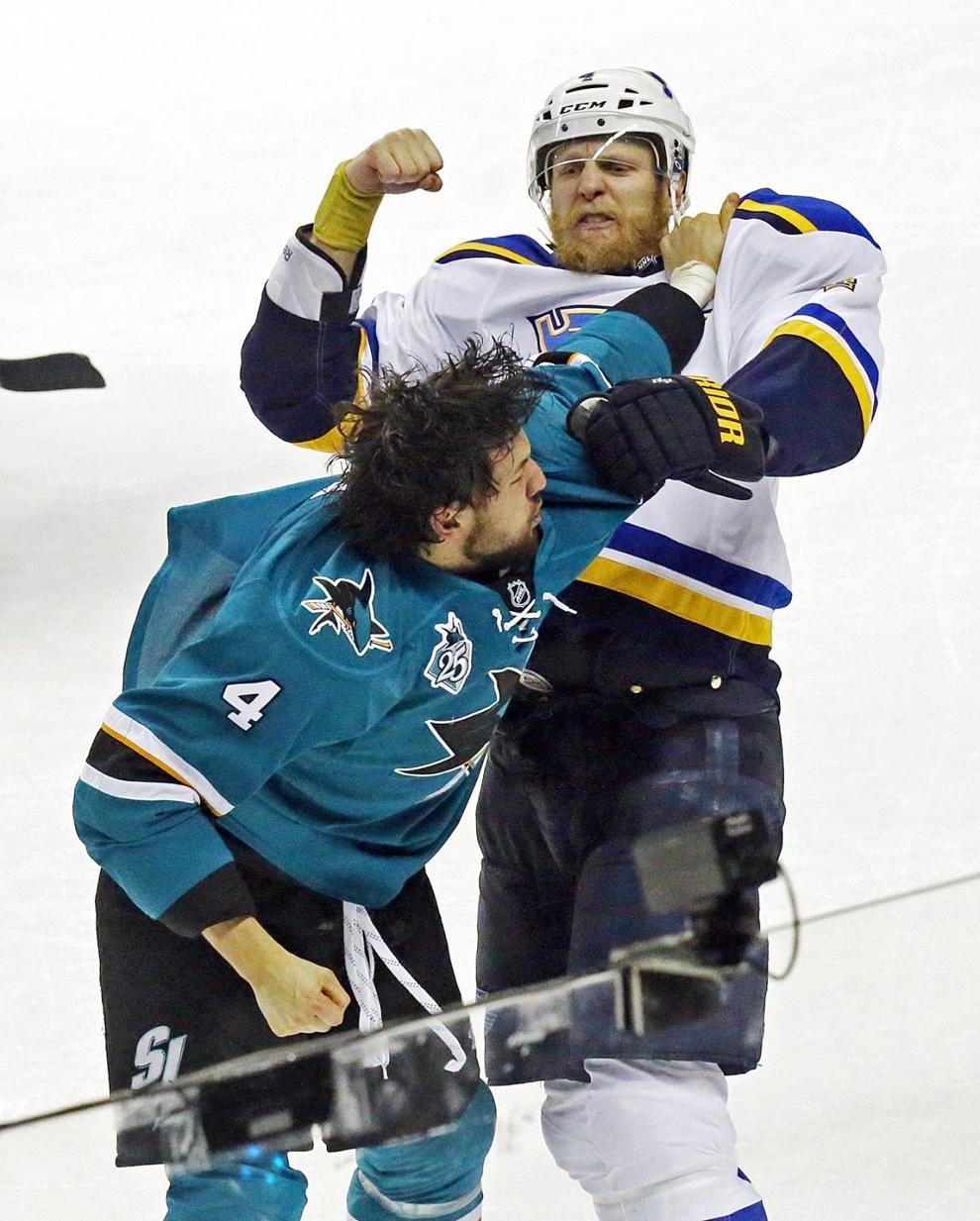 Blues Carl Gunnarsson of Game 2 of the Stanley Cup Final