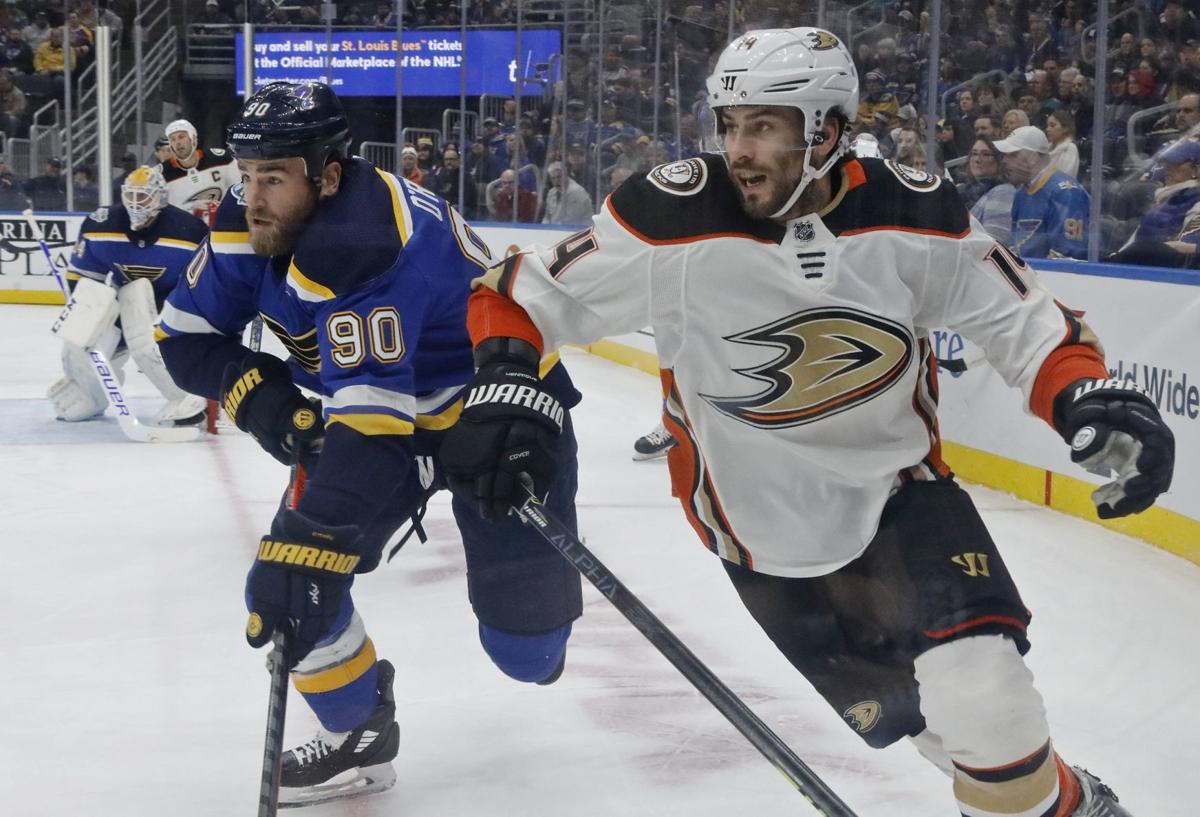 The Blues, who you would have thought had set every franchise record possible last season on their run to the Stanley Cup, have a chance to set one on Wednesday.
The Blues play the Flyers -- Mike Yeo will be behind the bench as an assistant for Philly -- at Enterprise Center and if the Blues win, it will be a franchise record 10th consecutive home win. 
They already have set an Enterprise Center record with nine in a row, since the team record had been set in 1991, when they still played at the Arena. The current streak is the Blues' longest in any building that is still standing.
The NHL record for the longest home win streak is 23 by the Detroit Red Wings in 2011-12. That included some games that went to overtime or a shootout. If you want to just count games that were decided in regulation, as all nine of the Blues' wins have so far, you're looking at 20 by the Flyers in 1976. There have been, in NHL history, only 76 home win streaks of 10 games or longer.
"It's just the way you play at home, more than anything," coach Craig Berube said Tuesday. "I know there's good crowds everywhere -- not everywhere, but in most places. But I think our crowd has gotten better and better over the last year, I think that it's a loud building, they're into it. I think our style of play has changed here at home. We're a better home team now because of that. I think we play a more north-south game at home now. I thought last year, we got too cute at times, just not playing our style of hockey. But now I think we do at home. I think we're dialed in that way. We play pretty much the same game we do on the road."
The fans get into it and, as Berube noted, it's better than the alternative. 
"You have a good shift and (the players) hear it," Berube said. "It's better than hearing boos."
This comes from a guy who used to play and coach in Philadelphia
"That affects players too," he said.
Otherwise, a slow day at the Blues office. An optional skate that most of the veterans took off. Though, of course, Ryan O'Reilly was out there. 
After that, it was mostly injured guys and youngsters. Justin Faulk and Niko Mikkola were the only healthy defensemen out on the ice. Among forwards, Brayden Schenn was out there, but not for very long. 
Colton Parayko was on the ice. Berube still said there was a chance he'd play before the All-Star break and that they weren't looking to shut him down till after the All-Star break and give him an extra week to rest.
Carl Gunnarsson was out there too and Berube says he's healthy and ready to go.
In a move that amounted to shuffling some paper, but also playing by the rules, the Blues took Gunnarsson off IR on Tuesday afternoon and put Parayko on, retroactive to Jan. 2. 
With Berube having said for several days that Gunnarsson was healthy, he really shouldn't have been on IR anymore. But with Parayko out, it didn't really matter. Parayko is eligible to come off the IR at any time, so if he were able to play on Wednesday, the Blues could activate him and send Niko Mikkola back to San Antonio. Mikkola will likely be sent back to San Antonio no later than Saturday anyway since they'll send him down so he can keep playing for the Rampage over the break.
I asked Troy Brouwer about not playing and he noted, well, we're winning, so that's to be expected. And that if he did get in, that it would be on the fourth line and that line was doing pretty well now. Barring something unexpected -- namely, two players being unable to go in the next two games -- Brouwer will go more than a month without playing.
Berube seems in no rush to get Brouwer in. He said they signed Brouwer because of the injury situation and everyone knew that when people got healthy, his playing time would diminish. But, Berube said, Brouwer is a great guy in the room and having him around is good for the team. And that's definitely the case. He was laughing and smiling the whole time I talked to him.